London has been a favourite tourist destination with travellers from all over the world and rightly so! With famous landmarks, great weather, and a vibrant culture, London has infinite possibilities for any visitor. Out of the numerous things to do and see in London, there is one thing which absolutely can't be missed — West End theatre. Whether you are a first time visitor to these world class shows or a regular, the London theatre scene is refreshing and unique. Enjoying a dinner and a West End show is one of the best experiences in London.
Right from information on how to get best deals on tickets or which seats to choose, to tips on what to wear and where to grab a drink or eat before or after the show, this London Theatre Guide helps you plan everything!
What is West End?
---
The mainstream professional shows staged in the large famous theatres are part of the West End theatre. Popularly called 'Theatreland', the West End theatre district London is a mecca for those who appreciate talent, technique, and professional live performances.
Home to about 40 world class theatres, the West End theatre district London, always has something new or classic to offer in the field of theatre. Bubbling with energy, this hub of all things theatre is the most happening zone of London.
West End London Map
West End theatres are marked on the map.
Selecting Which London Theatre Show to Watch
---
Due to the sheer popularity of West End shows, at any given point of time, there are at least a dozen shows to pick from. So, which one do you pick?
There are many different types of West End shows you can catch. Be it plays, musicals, or any other kind of show, there's something for everyone.
Here are some of the best West End shows on discount:
To find our complete West End collection, click here.
Finding Cheap West End Tickets
---
It is no secret that London is an expensive city. A few tricks, however, can fetch you a good deal on your West End theatre tickets. The London theatres have all been built with enormous stages, mindful seating, and brilliant acoustics. All these features, coupled with the energy, of a live show ensure a great viewing experience from most seats in London theatres. One can surely save a good amount by going for seats at the back or sides of the theatre, which are relatively cheaper. Here are a few other ways to get discounted tickets: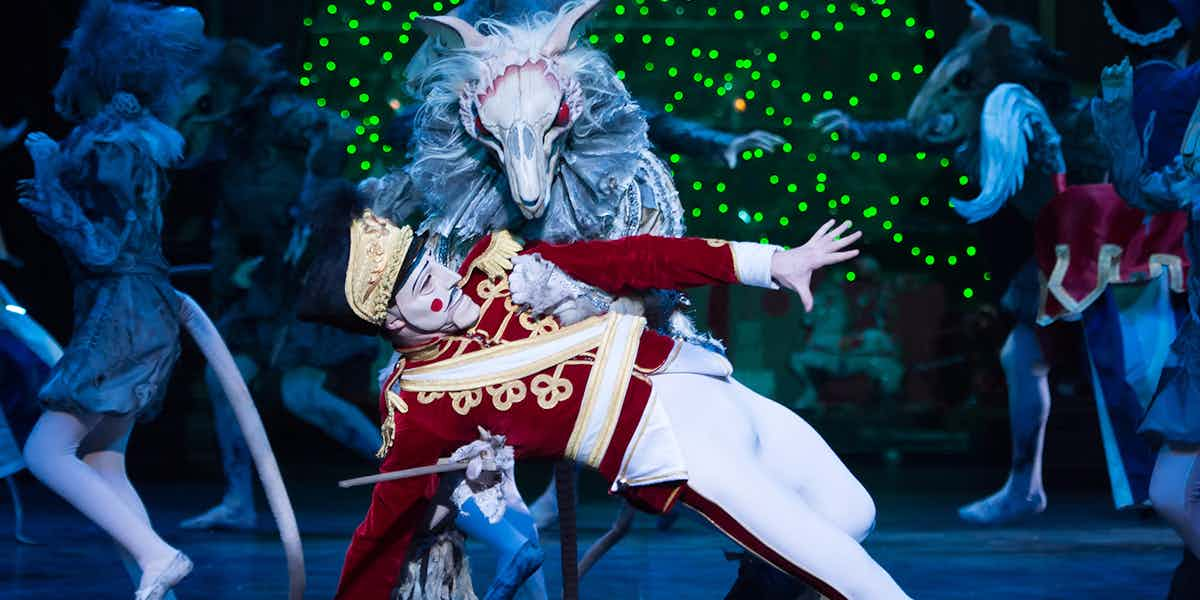 Finding the Best Seats in the Theatre
---
The theatres in London are all very thoughtfully built to provide a great viewing experience from most seats. They all have a similar seating layout, with the theatre being divided into the following sections:
Stalls: This is the closest section to the stage, called the Orchestra in Broadway jargon. By the virtue of their positioning they provide the best views in the whole theatre. These coveted seats come at a premium price, hence are most expensive.
Circle: The section right above the Stalls is the Circle. This is usually divided into the Dress Circle and the Grand Circle. The seats here have the advantage of being little elevated and hence get a full view of the stage. The middle section of Dress Circle or the Royal Circle is most sought after in this category. The Grand Circle or the Upper Circle is right behind the Dress Circle. These are the best bet of seats for budget conscious viewers. Besides a good price, you get a pretty decent view.
Balcony: Some West End Theatres have the Balcony section which is a raised seating platform behind the Grand/Upper Circle, towards the rear of the auditorium. Given its distance from the stage, it doesn't have the best view. The price, however, compensates for the compromise on the view.
Find our A-Z London Theater Seating Plans guide, covering famous theatres in London.
London Theatre: Dress Code
---
Traditionally one associates theatre goers with formal class and elegance. Although there is no specific London theatre dress code these days, you will find yourself out of place if you wear very casual clothes like sweatpants or a loose T-shirt. The norm is to wear smart semi casuals or formals. It is also a good idea to carry a smart jacket or a light shawl in case you find the air-conditioning too cold.
How Long is a West End Show?
---
Most shows are held in the evening, with a daytime matinee show during the week and one over the weekend. A matinee show usually begins at by 2-2:15 PM while an evening show begins around 7:30 PM. Duration of shows varies but typically it is about 2.5-3 hours with a 20 minute interval. Most London theatres do not have shows planned for Sundays, unless it is a family friendly show in which case they keep Monday off.
Where to Eat Before or After a Show
---
A London theatre evening experience is incomplete without clubbing it with a nice dinner or a fancy cocktail. True to its cosmopolitan culture, London's theatrical heartland has some a wide range of places to eat and drink, offering a variety of cuisines. Whether you want to grab a quick bite at a reasonable place, or have a relaxed dinner at a nice place, or go for a date night at a fancy place, or simply grab a drink at a pub after the show, West End theatre district London has great options for everyone.
This guide to the best theatre district restaurants will help you discover the perfect place for a pre-show dinner or snack. Fine dining, casual eateries, or in between - take your pick.
Just refer to the West End London map above to figure out the location and choose a restaurant to suit your pocket and palate. As a typical show lasts 2-3 hours, people usually keep aside an hour and a half to have an early dinner before the show.
More West End Guides
---
For more West End information, here are some helpful quick links!