Attracting more than 10 million tourists every year from around the globe, the city of Florence is easily one of the most visited places in Italy owing to its abundant historic, artistic, social and economic past.
It is also, undoubtedly, one of the most beautiful and elegant cities in Italy. The medieval gem captures the essence of time-tested traditions and history with a blend of modern culture. As you walk through the alleys of Florence, it will feel like experiencing a historical account of a place existing centuries before.

Historical museums, palaces and churches are one of the many reasons to visit Florence. The extraordinary paintings are known worldwide for their exotic composition and style, bringing a change in the world of art, and the religious landmarks mark the two central parts of the rich past of this city.

As you take a tour of the city in a well-planned way, you will soon discover that the soul of Tuscany has so much more to offer. A planned tour to Florence is a better option because managing time as well as choosing places can be a big trouble as there are uncountable places in the city. This travel guide includes all the notable places in the city that you should definitely visit on your trip to Italy.
Why Florence?
---
Deemed as the cradle of the Renaissance Age, as it was one of the foremost locations from where the movement of revival began, the historical city of Florence is rich in its memorable occurrences to which the architectural wonders still stand as a testimony.
The city is an ideal illustration of the Italian Renaissance, being one of the first early cities to be established as an academic center, and the birthplace of cultural and humanist revolution that shattered the shackles of the Dark Ages in Europe.
Home to famous personalities like Michelangelo, Niccolo Machiavelli and Leonardo Da Vinci, Florence has been treated as an ancient manifestation integrated with modern-day Europe. The widespread past of the capital of Tuscany spans across several centuries.
Apart from this, Florence is also one of the fashion realms in Europe. Home to luxury brands like Gucci, which still has its headquarters in Florence, and Salvatore Ferragamo, it is also one of the most popular cities when it comes to expensive and world-class vogue.
Heaven for history and architecture enthusiasts, the age-old streets are also famous for the wide variety of Tuscany cuisine, like the famous gelato made specially in Florence, they offer to make the experience all the more exciting for foodies.
Top 10 Things To Do in Florence
---
Florence Essentials
---
Florence Trip Planner
---
All you need from the Florence travel guide before you book your tickets and zip your bag!
Weather

When to visit

Budget

Visa
Italy comes under the Eurozone, and hence requires the Schengen visa for tourists. If you're travelling to other Eurozone countries, one Schengen visa will allow you to travel in Italy as well. Residents of the US are allowed to enter Italy for up to 90 days without a visa.
While there is no blanket rule for the need of a travel insurance when going to Italy, it is however highly recommended. Bear in mind that the purpose of your visit can also affect your requirement for a travel insurance.
What to Eat in Florence
---
Florentine and Tuscan cuisine is greatly influenced by their medieval past. Italian cuisine is famous around the globe and Florence is one such perfect example of the unique dishes the country has to offer. This Florence travel guide is your one-stop shop to ensure you don't miss out!
Bistecca Fiorentina
This Florentine steak is prepared from the meat of a cow that has not birthed a calf yet. Like chief Italian dishes, Bistecca Fiorentina is free from lofty marination to bring out the taste. The flavor solely relies on the high-quality chopping of the meat and is enhanced by salt.
Places to Try Out: Coco Lezzone, Buca Lapi, Buca Mario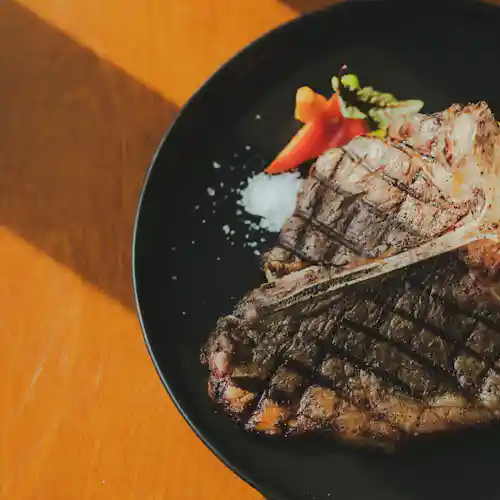 Lampredotto & Trippa
Made from the fourth stomach of a cow, this street food was initially an invention of farmers who were unable to afford food for their families. Lampredotto is usually served as a sandwich and is one of the local favorites.
Places to Try Out: L'antico Trippaio - Piazza de' Cimatori, Da' Vinattieri, Trippaio del Porcellino, Da Nerbone - Mercato Centrale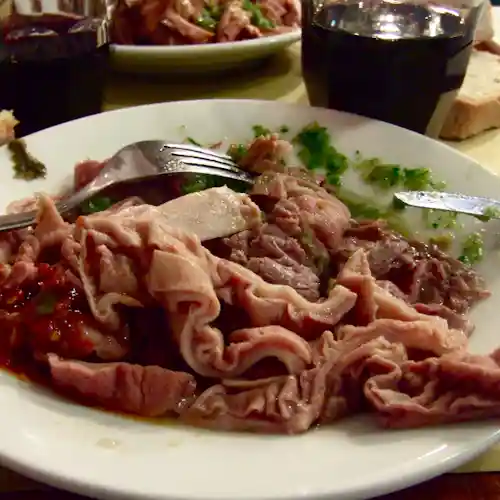 Cervello Fritto
This dish is just the brain of a veal calf fried and eaten. Originally, the purpose was to utilize as much of the meat as possible to get proteins. The dish is prepared easily by soaking the brain in lemon and frying it.
Places to Try Out: Trattoria da Marione, Trattoria Mario, Osteria del Nacchero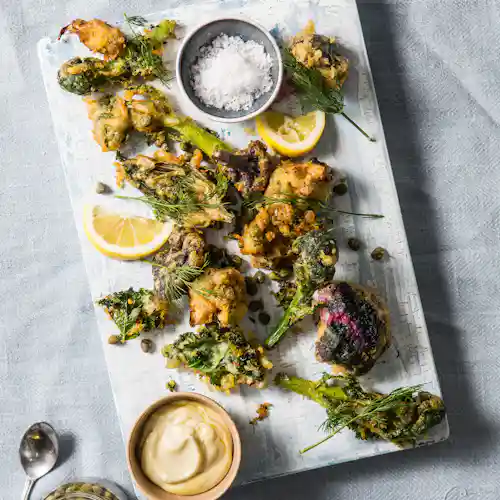 Coniglio Arrosto Morto
A variety of dishes you can easily get in Italy but rarely in other European countries will be made from rabbit meat. This one is prepared with few ingredients but has an amazing taste.
Places to Try Out: Osteria dei Centopoveri, L'Osteria di Giovanni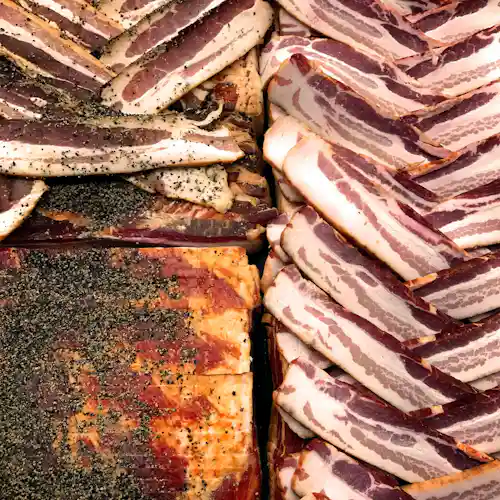 Gelato
A frozen dessert that is indigenous to Italy, Gelato is a must-try if you are in Florence. You need to look out for vendors selling artificial colors with extreme garnishes. Another trick is to recognize the color of pistachio gelato, if it is brighter than a faint greenish-brown, you have to try it somewhere else!
Places to Try Out: Gelateria Perchè No, Gelateria dei Neri, Gelateria Pasticceria Badiani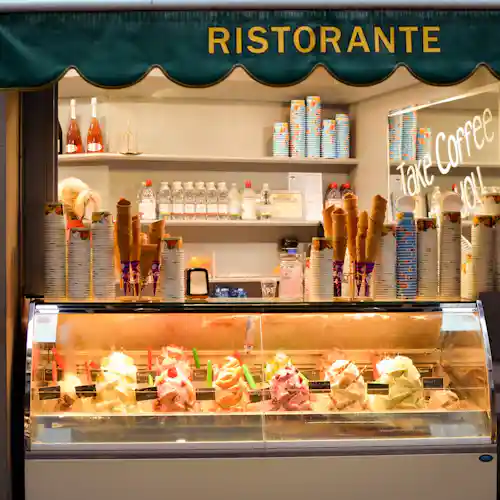 How to Save Money in Florence
---
Known for its art and culture around the globe, Florence is one of the most popular cities in Italy. As such, the prices are also high but with a few tips and tricks you can save a lot of money on your trip!
Schedule your visit: Plan your trip between October and March as the crowds are usually less during this month. The flight rates and accommodations will be economical during this time. You will also pay less for your trip to places like Uffizi Gallery where the tickets decrease from £20 to £12 during the off-season.
Book your Accommodations Beforehand: Although some seasons are less crowded than others, Florence is not a seasonal destination and tourists visit throughout the year. To be on the safe side, book your accommodations early to get the best deals. You may want to pay extra for free cancellation in case your plans change later.
Add Free Things to your List: While most of the tourist spots in Florence require an entry charge to be paid, there are many free things you can enjoy. Search and make a list of all the spots you can enjoy free of cost!
Take Advice from Local Citizens: While the internet can provide you extensive information, nothing beats the real-life advice which Florence citizens can give you. Hence, ask locals about their recommendations. Many times good places do not have an online presence and you can miss out on a lot of good food and places by taking tips only from the internet
Don't Fly Directly to Florence: Another way you can save money on your trip is by landing in Rome or Milan. You can spend some time in these cities. Take a train ride to Florence, it costs less than £40. It will be cheaper than directly flying to Florence. Flying to the city costs more even if you are in crucial hubs like London and Barcelona.
Day Trips from Florence
---

An exciting day trip that you shouldn't miss out on is from Florence to Pisa to tour the famous Leaning Tower of Pisa. The tower, memorable for its leaning structure resulting from an unstable foundation, stands as an example of architectural wonder.
Another thrilling trip is from Florence to Chianti. The landscapes of this region are so strikingly beautiful that they often become a part of postcards and are praised by tourists from across the globe.
Perhaps you can take a trip from Florence to Siena. Siena is probably the most charming medieval city in Italy and if you are in the country, a day trip to Siena is a must to appreciate the wide variety of destinations Italy has to offer you.
Public Transportation In Florence
---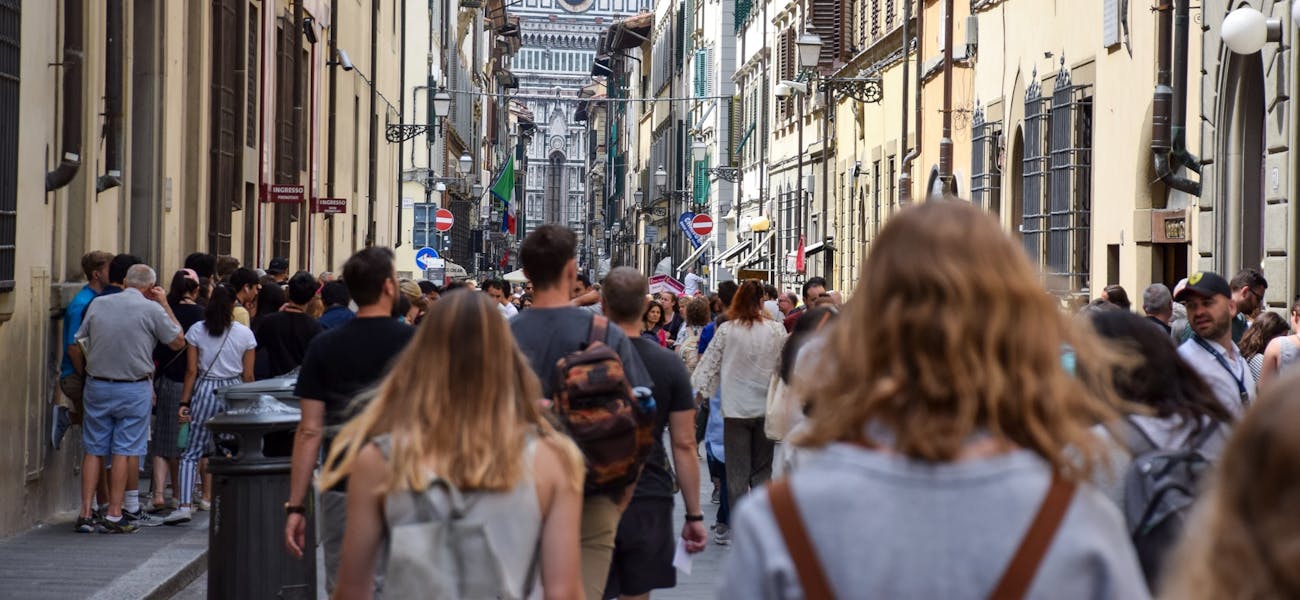 Although Florence can be scoured on foot and strolling through the streets seems to be a good idea, the public transport services are just as good. If you are looking to save some energy for sightseeing, you won't have any problem traveling by services like Taxi or Train.
Taxis: Compared to other options, Taxis are generally costlier in Florence. The ride will not be cheaper than £7-£8, no matter how short your trip is. There are also tariffs that are charged according to the time and day. Minimum Charges are €3.30 from 6 am to 9 pm. On Saturday, Sunday and Public Holidays, €5.30.
Metros: Metro trains are currently unavailable in Florence as the city is small and easy to travel.
Train: The trains in Athens connect the port of Piraeus with Athens International Airport. It also forms a link between Athens to Evia's Halkida and the Peloponnese's Kiato and Corinth. The suburban railway runs every day from 4:30 a.m. to 11 p.m.
Buses/ TrolleyBuses: Approximately 100 buses are connected throughout Florence making the bus service extremely efficient. The city also offers night bus services called Nottetempo. This service is not available throughout the night. The timings are usually from 10 pm to 2 am. You can purchase tickets from the stops or inside the bus where they are available at the front as well as the back of the bus. The timings of day buses are from 6 am to 10 pm.
Airport: Located 4 kilometers away from the heart of Florence, Florence Airport, Peretola, can easily be reached in 15 minutes by taxi and 20 minutes by bus.
The Tram: The Tram services are generally useless for tourists as none of the tram lines connect to any historical locations. However, you can avoid traffic jams which are inevitable in taxis and buses. Currently, there are 3 lines operating from 5:30 am to midnight.
Florence Sightseeing Tours
---

A Guided Tour is a better option for travelers visiting the country for the first time, for many reasons.
It may be difficult to buy tickets during peak season. You do not have to be worried about tickets and other charges in a guided tour.
Tour guides will be accompanying you to keep you informed about the tourist attractions. As Florence is an ancient city, learning about its rich past is an advantage.
You do not have to worry about taking a taxi or catching a bus on your own. Guided Tours covers all these facilities.
1. Florence Hop-on and Hop-off Walking Tour: This tour includes one guided and eight self-guided routes with Vox City App to explore various attractions from the Renaissance era. Commentaries are available in languages like English, Chinese, Spanish, etc. However, you have to manage facilities like transportation and tickets.
2. Florence Duomo Express Guided Tour: This trip comprises a tour of the city's crown jewel, Duomo with experts to provide you with an account of how it was built. Headphones will be given to larger groups and English and Spanish-speaking guides are also available.
3. Accademia Gallery Guided Tour : This tour includes skip-the-line tickets and a tour guide to help you delve into the history of the rich artistic and cultural center of Ancient Florence. Once the guided tour is over, you can even enjoy the Gallery at your own pace.
4. Uffizi Gallery Guided Tour : Enjoy the rich artworks inside Uffizi Gallery from this two-hour-long guided tour. Learn about the history and significance of masterpieces inside the Museum in a small group of not more than fourteen tourists.
5. Leaning Tower and Piazza Dei Miracoli Guided Tour : Tour the main attraction of Pisa, Piazza Dei Miracoli, which includes the famous Leaning Tower of Pisa, the Cathedral and Baptistery led by a professional tour guide. This half-day tour will be an enriching experience to learn about the history of Pisa.
If you want to explore more of what Tuscany has to offer, take a look at the Day Trips from Florence we have curated are for you!
Hotels in Florence
---
Florence secures millions of visitors every year. The historical city is a famous tourist destination and as such, there are numerous hotels, some of them being antique palaces and villas. The average cost of accommodation for one person is €69.
Luxury Hotels
Four Seasons Hotel Firenze: Although located a few miles away from the city center, this 5-star hotel has 116 rooms with each one of them designed differently. The antiquated hotel is rampant with statues and oil paintings. Covered in rich velvet and silk, the plush rooms are detached from the world outside. It is also just a few minutes away from the Duomo.
The St. Regis Florence: The most important advantage of this modish and luxurious hotel is its prime location in Florence. Located near all the main tourist spots, it was renovated in 2011 giving it a contemporary touch; however, facets of it still convey the essence of Florentine.
Villa Cora Florence: Villa Cora hotel was originally a possession of Emperor Napoleon III's widow Eugenié due to which the interiors echo the historical decor and architecture with gilded mirrors and jingling chandeliers. Situated on the road driving to the Porta Romana town gate, it is a short distance away from Ponte Vecchio. However, the hotel lacks a city view from the rooms as the terrace is the only spot from where you can relish Florence.
Economy Hotels
San Lorenzo:: Located in the northern area of tourist regions, San Lorenzo is crammed with stalls and delicious Florentine food available in various restaurants. The area is generally busy as the main market of the city, Mercato Centrale, is in this area.
San Marco: Located near the university, San Marco is a hub of local and international students. If you are young yourself, San Marco is the perfect place to stay. The place provides a chance to interact with the local students and have cheap bars and cafes in close vicinity.
Hotel Por Santa Maria: Located in the Duomo region, the hotel is relatively cheap compared to others. Providing facilities like free Wi-Fi connection and air conditioning, it is also close to attractions like Uffizi Gallery and the Cathedral. Although there are no food services inside the hotel, you can easily find restaurants and cafes nearby.
Budget Hotels
Hotel Alessandra: Hotel Alessandra is a Florentine-style hotel built in the 16th Century. The hotel is not only budget-friendly but just a few walks away from famous attractions like Ponte Vecchio.
CoDe Room: Another budget hotel built in contemporary style, CoDe Room has a friendly staff that is always ready to help and assist the tourists. They can be easily called through phones. The hotel is just walking distance from the famous Uffizi Gallery.
Hotel Bella Firenze: A few minutes away from popular destinations like Duomo Florence, Hotel Bella Firenze is also near the train station. The budget-friendly hotel can accommodate two to four people in a lodging.
Florence Insider Tips
---
Always carry cash with you. Florence usually charges high fees on Visa and Mastercard. So, it is better to bring some cash with you. Exchange rates are far more affordable in your own country. So, exchange the currency before visiting.
Tourists around the world visit Florence for its paintings and sculptures. As a result, long lines for tickets are common in galleries and museums. Book your ticket online to save your time.
While ancient buildings are a must, do not forget to enjoy and appreciate the local artists in Florentine streets. Spend some time after a tiring trip to relish in open piazzas.
Petty crimes like pickpocketing and snatching are common in popular tourist destinations and Florence is no exception. Watch out for thefts and take care of your belongings.
Visit early to avoid crowds. Plan things beforehand so you can manage your time.
Florence is not a big city. Every spot is 20 minute's walk away. So you can have a walking tour as well.
Festivals in Florence
---
Explosion of the Cart : Florence has a unique manner of celebrating Easter which falls at the end of March or in April. During the event, a cart crammed with fireworks is pulled by white oxen from Porta a Prato to the Duomo.
Saint John's Day: To pay homage to the patron, Saint John the Baptist, Florence supervises a public festivity every 24th of June. The ceremonies begin with a short parade in the morning where people depart from Palazzo vecchio to the city to offer candies to their patron. During the night event, Piazzale Michelangelo lights up with spectacular fireworks shows.
Maggio Musicale Fiorentino: Maggio Musicale marks the most important event in Florence. Many painters, architects and directors participated in this event which made it an international phenomenon.
Fiesole Summer Festival: Every year during the summer months, Fiesole Theater lights up with shows celebrating the culture of Florentine. The festival has maintained a stature in the realm of dance, music and theater.
Florence Culture Tips
---
Extensively rich in Renaissance heritage, Florence had been heralded as the artistic center impacting the entire world with its art, culture and architecture.
Florentine people are well-known for their entertaining and humorous nature. They are proud of their city and won't hesitate to tell you about its history.
Although most of the people are friendly, some locals do not like the external influence tourists have on their valuable city. However, those who are willing to interact with different cultures are more accommodating.
Florence is extremely safe so there is no problem taking night walks in the city. Violent crimes are rarely reported.
FAQs
---
3 days would be ideal! You can cover all the important spots at leisure!
Between May and September would be perfect due to the sunny, warm weather.
Ponte Vecchio
Florence Duomo
Uffizi Gallery
Accademia Gallery
The months between April and October draw the most crowds in Florence throughout the year. Despite this, if you plan your trip meticulously, you'll be able to experience the best of Florence without the hassle of a crowd at any time of the year!
From November to March is considered to be off-season in Florence.
Primarily for being a central location for the Renaissance movement, as well as its architecture and museums housing iconic pieces of art.