Headout reviews from around the 🌍
Building the future of happiness
---
Headout is an on-demand experiences marketplace that combines the convenience of curated tours, efficient app best prices and paperless ticketing to deliver a delightful experience to travelers across the globe. All it takes is three taps and 60 seconds.
Travelers from around the world rave enthusiastically about Headout's tours and experiences. Read what they have to say.
How does it work?
---
Booking an experience with Headout is a matter of 3 taps. Choose your pick from 10,000+ experiences, select a date, make the payment and you're good to go!
After your experience with Headout, we send a feedback & ratings link to understand how your activity with Headout went. We love genuine feedback, be it bad or good.
Experiencing an activity with Headout is the only way you can leave a review on our website. That's how we know our reviews come from real Headout guests.
Recent reviews by users who headed out with us
---
Axe Factor, February 2022
Scheduled a visit to AxeFactor through Headout. Super easy to set-up and a great experience! Will definitely use Headout again and will definitely visit AxeFactor again!
Burj Khalifa, February 2022
Had been trying to get tickets for days, having tried to book with others to no avail I finally got the tickets last minute on this website and they indeed came through in minutes no hustle. Had smooth check in and beautiful experience at the Burj Khalifa. It's now my go to app when I want to head out definitely five star.
Tower of London with Crown Jewels, February 2022
Tickets arrived on time via email and so easy to download on my phone. No paperwork to carry around. Easy access at the ticket gate. No tourists so the day wasnt as busy as it should be in the height of Summer but because of that I saw the Crown Jewels for the first time in three visits.
Louvre Museum: Skip the Line Tickets, January 2022
Thank you for your good service and follow up email the day of our museum visit. Initially I tried to sign up and found out, with the help of your customer service rep. that my order did not go through and I was not charged...so tried again and it all went well until the next day when I still had not received my tdickets. Another email to customer service corrected the problem and I received my tickets. A shakey start with one problem all mine and another yours but it all ended up OK. I will use you again. Thank you.
Herculaneum Archeologist Guided Tour: Skip The Line Tickets, January 2022
The guided tour was awesome! The tour guide from Askos was extremely knowledgeable and well versed in the history, traditions and culture of the area and surrounding ruin sites. Mike (tour guide) did not hesitate to assist a family with two small irritable children find the quickest way out that were part of the group not only in a kind manner, but quickly returned to the tour and got us right back in the immersion of the locale. While we personally did not ask many, Mike was very receptive and open to questions through out the tour and at the end and gave us directions to sites that we didn't have time to cover. It was amazing and I learned a lot!
Louvre Museum In-Depth Guided Tour, January 2022
Great tour guide who was very knowledgeable! I was pregnant and she made sure to check on me throughout the tour.
Early Access Guided Tour to the Acropolis of Athens, January 2022
The guide was very knowledgable and helpful. She was very patient since my husband is blind and moves slowly so she made arrangement where to let us rest for a short time and meet the group again. As an extra she led us after the long visit of the Acropolis in the less known parts of the Plaka. She was realy wonderful .
Dedicated Entrance Ticket to Orsay Museum, January 2022
Loved skipping the line and the Chat assistant was also helpful when I tried changing tickets.
Direct Entry 9/11 Memorial Tickets, January 2022
It was so easy having the tickets upon arrival and just getting scanned in without waiting in line to purchase a ticket!
Skip the Line Ancient Athens Pass to the Acropolis, Parthenon, Temple of Zeus & More, January 2022
Online service was very easy to use and well appreciated after watching the large line develop as we approached the Acropolis. The ability to use paper or your phone was slay a nice feature! We would definitely use this service again.
Kew Gardens Tickets, February 2022
Ticket booking was relatively straightforward. Arrangements on site we excellent with social distancing arrangements. Overall a good experience. Only issue is parking. We travelled quite a distance. With a baby, it was difficult to use public transport. So if at least arrangements can be made just for parent child car parking, that would be good
Skip the Line: Château d'Angers Ticket, February 2022
Absolutely wonderful castle, the middle age tapestry of the Apocalypse is simply breath taking! The views around the city and the river Maine are second to none. We can only recommend visiting this castle and all the associated exhibits!
Louvre Museum: Skip the Line Tickets, January 2022
Thank you for your good service and follow up email the day of our museum visit. Initially I tried to sign up and found out, with the help of your customer service rep. that my order did not go through and I was not charged...so tried again and it all went well until the next day when I still had not received my tdickets. Another email to customer service corrected the problem and I received my tickets. A shakey start with one problem all mine and another yours but it all ended up OK. I will use you again. Thank you.
Vatican Skip The Line, January 2022
We really appreciate how everything was organized. Basically we have an "assistance" to the door of the Vatican Museum, which was super useful, and much faster than going on our own.
Valentina is a really great person, eager to help and answer any question. She also helped us with advising some nice places to eat (which we used, so +1 for this). We are thinking about coming back to Rome with our parents - and if so, we will come back to the agency and Valentina for sure. Highly recommend services and help, good work guys! 🙂
Only one thing I would improve - try to let people know about other possibilities and trips you offer a bit earlier than on the same day, for example by sending this in different mail or something like that. That was the only one miscommunication issue we've met - by waiting for the answer/details which we didn't fully get, we've eventually missed the trip and did something different. Basically, it's nothing to complain about, but I think it's worth to consider this in the future as a company 🙂 but still, we will definitely come back in case of the next trip to Rome
Harry Potter Film Locations Guided Tour + Thames Boat Cruise, February 2022
Our tour guide Jack was amazing and made the experience really enjoyable. It was so much fun seeing all the filming locations while learning about trivia from the books and films. We were quizzed about the Harry Potter franchise and watched clips from the films. Exploring London was really fun and the boat ride was great despite the weather not being very nice. Would definitely recommend!
Priority Entrance Tickets to Colosseum, Roman Forum and Palatine Hill, February 2022
Really good experience, they helped us a lot. Special mention for Valentina that she got us inside Varican city even though we were late. I would 100% recommend headout.
Dubai Ice Rink Tickets, February 2022
Booked online with Headout whilst standing in the queue at the Dubai Ice Rink as we realised the prices were cheaper than at the ticket counter. It was an easy purchase and the tickets were received via email immediately. When we got to the front of the line we just opened the pdf attached tickets and they scanned them on my phone. We paid an extra AED 45 for a snowman skating aid for a child but the skates and lockers were free. It's cold, take a sweatshirt. Very fun 90 minutes, our family loved it.
Phillip Island Nature Parks Penguin Parade Tickets, February 2022
Due to a state wide snap lockdown because of covid-19 my experience we cancelled with the Penguin Parade at Philip Island.

I really appreciated the quick email I got explaining what was going on straight away and that I would receive a full refund. I did not have to contact to chase this up which I really appreciated!!!! I didn't have the same experience with another place due to the lockdown so your customer service was 10/10 it was great thank you.
Singapore Ferry to Kusu Island and St John's Island, January 2022
Very enjoyable, for bright sun shine, fresh air with fragrance of trees, flowers and glass, crystal like blue sea, relax weekend trip with exited kids
Anne Frank Story and World War II Walking Tour, January 2022
A great Tour overall, very knowledgeable Tour Guide (Monique) who gave an interesting historical perspective of Anne Frank, Amsterdam, Holland before and after the Second World War. Will certainly recommend to my family and friends.
Phillip Island Nature Parks Penguin Parade Tickets, February 2022
We were unable to go due to Covid lockdown. Your prompt email informing me of a refund was very welcome. I did not have to contact you which was a pleasant surprise. Thank you.
Dubai Ice Rink Tickets, February 2022
Booked a Dubai Ice rink ticket through head out voucher and it was a very quick and cost effective option. Thanks Headout!
Laguna Waterpark Tickets With Meal Voucher, February 2022
I enjoyed how easy and clear it was to book the tickets as well once upon getting there to walk up to the booth to get my park bracelets. The included meal was a bonus and an excellent deal!
Uffizi Gallery: Reserved Entrance Ticket, February 2022
The booking and tickets were great, no problems at the venue. The gallery itself was huge and packed with people! Highly recommend advance tickets!
Dubai Aquarium & Underwater Zoo Tickets, January 2022
With a big difference in price and more than 50% price reduction it was worth the upgrade! No issues exchanging the tickets.

Thank you.
Warner Bros. Studio Tour with Premium Coach Transfers, January 2022
Comfortable coaches and hassle free. Plenty of time to explore. I would definitely recommend them.
Alcazar Seville, February 2022
I had to cancel due to having covid swab but came back negative .You gave me a refund but i credits which i was very grateful for so we could book again and had a lovely weekend thank you
Wild Wadi Water Park, January 2022
The Wild Wadi water park was a nice change of pace. It is well laid out and clean.

However, our twins were very disappointed. My son is not "over 1.1cm" and my daughter is, he was just missing 1cm, so he really wasn't allowed to go down any slides, even the slow ones. The only thing he was allowed to use was the wave pool and the kids landscape.

The restaurant selection was very limited. The only place open that day was the "fast food" burger place.... Not good at all. No healthy choices.
Tandem Skydive Wollogong, February 2022
My experience with Headout was excellent. I was able to make my reservation but also change it in only a few minutes. Also, the fact that I didn't have to wait in the line in order to access the Borghese Gallery was a great advantage.
Green Planet Tickets, February 2022
I will absolutely recommend Headout. Everything went like clockwork.
Tower of London Tickets with Crown Jewels, February 2022
An awesome day out at the Tower of London. The whole experience was great from start to finish, from booking online, checking in at the main gates and then the visit itself. Highly recommended thank you Headout.
Claudia Andrea Mancera Torres
Skip the Line Tickets - Vatican Museums and Sistine Chapel, January 2022
This was my second experience with Headout and unlike the first one this one was really good, everything was in order, very easy access and also the audio guides. Fyi, the previous experience was fixed and I congratulate rhe customer service. Thank you!
Versailles Palace Entry Tickets with Audioguide, January 2022
Brilliant!!!!!!!!!!!!!!!!!!!!!!!!!!!!!!!!!!!!!!!!!!!!!!!!!!!!!!!!!!!
Ski Dubai Snow Classic Pass: Unlimited Access to all Rides, January 2022
wonderful..easy accesible & worth using.
Cashbach is for real & can be used in a best way.
But mobile application shall be improved ,several issues are ssen
Acquario di Cattolica Tickets, February 2022
The whole booking experience was easy and straight forward. The follow up support was outstanding....
ie Access to e-tickets, directions to the venue and even weather advice on the day to prepare for rain showers etc.. I would use Headout again and again.
3D World Dubai Trick-Art 'Selfie' Museum, February 2022
It was fantastic..this is the second time i buy tickets from headout, very starightforward and very helpful!
Borghese Gallery Entrance Tickets, February 2022
It was perfect. Headout offered me the date I wanted to visit Villa Borghese. Couldn't find ticket elsewhere. Thank you so much!
Skip the Line Tickets - Vatican Museums and Sistine Chapel, February 2022
It was simply smart to order the Skip the Line tickets from headout! Easy to navigate online, the tickets come directly to your phone, no printing issues... no standing in the hot sun in long lines.
Plus, we got a discount, which was a nice surprise!
Mohammad Atif Kamaal Naseem
Dubai Dolphinarium Tickets: Dolphin & Seal Show, January 2022
Headout Rocks.. everything was good as we made first time booking through Headout surely will use the app again and again.
Gardens by the Bay Direct Entry Tickets, January 2022
Its really great to visit one of the tourist attraction here in SG, im so amaze in a cloud forest dome.. its awsome.. Also the flower dome very nice, but sad to say we cannot go to the supertree because we tired already walking, our feet is painful already until we cannot walk through the super tree and other part of the gardens. but still its very nice.. Hope to book again to ur site soon.. Thank you headout team❤
Kew Gardens Tickets, February 2022
Never been before, im just turning 70 and I wish I had gone there many years ago.
Every member of staff we met had time to speak to us, where very well informed and made our visit even more brilliant.
Kew its self is awsome, a credit to those there now and those no longer there.
We are planning to return for the February orchid show.
Thank all of you for a fantastic day.
Travel experts around the world love us
---
Headout Review 2021: How to Book Tours Online
I wanted to write a detailed Headout Review to help you decide whether to book with the Headout tour company.
One of the best ways to travel deeper, to learn more and to learn about a destination is to experience it at the same time, with someone who knows what they're talking about. Read More
Vicky Flip Flop Travels / Travel Blogger
Is Headout Legit? A Detailed App Review
Want a 15-minute NYC helicopter tour from Downtown Manhattan? What about breakfast and a camel ride in the Dubai desert?
Headout helps you plan all of the experiences mentioned above, and more!
It's a mobile-focused activities booking app and website with options around the world to check off your bucket list. Read More
Jen on a Jet Plane / Travel Blogger
Can Headout Really Inspire Me to Headout? Our In-Depth Review
We all know what a struggle it can be to find reliable information about a country's top places and services. You just never know whether the prices are correct or if you will ever receive the tickets you purchased.
...but Headout has managed to put the world's top cities on only one platform. Thus, we can easily create the best adventure of our lives with a few clicks. Read More
Lydia Michael / Writer for Pilot
Booking Travel Experiences with Headout: A Review
Headout.com is a travel booking website that has an extensive list of activities, tours, tickets and excursions that you can book all around the world.
You no longer have to stress for weeks in advance about what you're going to do on your next vacation. Simply head out and enjoy the experience. Read More
Don't Forget To Move! / Travel Blogger
Why book with Headout?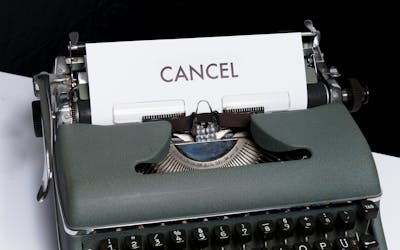 78% experiences on Headout can be cancelled 24 hours prior at no extra cost
We advocate spontaneity and love last minute plans! However, losing money over last minute changes is a bummer. We've worked with local partners around the world to accomodate flexible cancellation policies for 78% experiences on Headout. You can cancel 24 hours prior your experience date and get a full refund at no extra cost.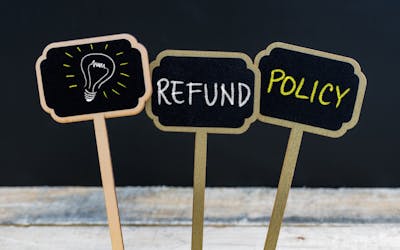 Couldn't make it for the experience? Here's a 50% refund
We live in unpredictable times. If you didn't show up for your experience, simply chat with our customer experience executives and get a 50% refund. No questions asked.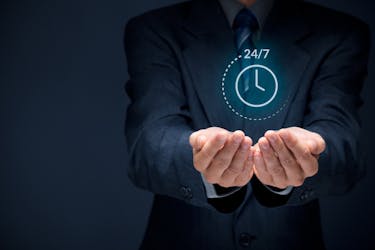 Chat, call, email, tweet or DM. We're available 24*7
Our customer experience team is at your service, 24*7, 365 days a year. Reach out to us in whichever medium you're most comfortable with (even Instagram DM's fly with us) and we'll solve your queries in the quickest fashion, to the best of our abilities.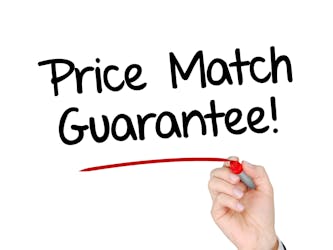 Found it for lesser anywhere on the internet? Send it over and we'll price match
We take pride in having the lowest prices online, but if you find the same experience priced better than ours, we'll price match! Simply chat with our customer experience team and they'll have it done.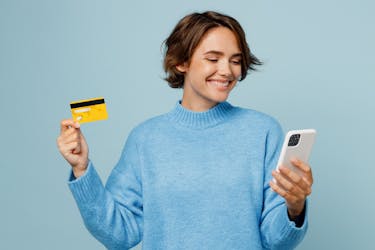 87% of Headout experiences have cashbacks ranging from 5% to 10%
It's an endless loop of earnings and savings with Headout. With every experience you book on Headout, earn cashbacks and enjoy a discount on your next experience.
Top rated cities on Headout
---
Top reviewed experiences on Headout
---