Headout Singapore Reviews
---
Singapore was founded as a British trading colony in 1819 and has been independent since 1965, going on to cement its place as a global commerce and finance hub. The island nation is known to be one of the safest and cleanest places to visit in the world, thus finding itself ranking quite high on the list of most popular travel destinations in the world. A melting pot of culture, Singapore's diversity is a huge part of what makes it so incredible. From ethnic enclaves, each with its own traditions, to shiny skyscrapers that soar in the skyline, the city boasts an enticing blend of old and new.
Headout has a wide selection of experiences in Singapore, suited for first-timers and locals in the city. Read what Headout Singapore guests have to say!
Headout Reviews of Top Attractions in Singapore
---
"Snow City was a perfect cool get-a-way for a couple hours!"
"Awesome experience! Kids loved it very much. Looking forward to the next trip to Snow City."
"Way cheaper to buy tickets at headout... Snow city is a superb place, I and my friends enjoyed a lot, especially the slide. It was a rare and fun experience to play inside, lol. The cost of their pictures is quite expensive but worth it, we had something as a souvenir. Looking forward to go back there and try the bumper next time or target shooting."
"Blown away by the gardens by the bay!! The flower dome transported me back to the UK - the smells and fresh air were so familiar I immediately felt homesick. I was delighted to find Pooh Bear nestled amongst some whimsical trees!"
"It was awesome despite being booked during the March school holidays. The long queue cleared up quite quickly and the clearance of tickets was relatively swift and smooth! Thank you for making the gbtb experience a pleasant one for me and my loved ones!"
"The Gardens By The Bay experienced was amazing. The Staff were friendly & very accommodating . They were there to guide us and help to find ways. It was Well organized Planning to visit again someday. Thank You."
"Smooth check in process. Boat handlers were helpful in helping us get on and off the ferries safely. Kudos for making it easy."
"This is the first time that me and my wife have board the ferry service to the islands. St. John island amazed us with its beautiful white sandy beach!! It's like a mini Bali!!! Kusu Island also offers a fantastic view towards the southern side of mainland Singapore. We had a windy afternoon chilling along the shoreline."
"The ferry trip to the southern islands is magical! Didn't realize such quiet getaways are so fun! The boat ride was great with choice of fully air-conditioned cabins or you like to soak in the sea breeze on the top open deck seating area!"
"The kids enjoy the interactive sessions! It just super colourful.. behind those arts, i can tell theres a story too! I am definitely recommend families with young children to experience this awesome exhibition it is just great to have bonding time with the loved ones!"
"Had a great experience buying tickets via Headout. Received an email right away confirming the tickets, with all the necessary information for our experience. Would use the platform again."
"It was a truly great experience especially I'm loving it so much at the Crystal Universe. It's my first time at the Art Science Museum and i really enjoyed my experience."
"Beautiful tour of Paris on the River Seine departs by the Eiffel Tower. Take an 8:30pm departure for an amazing sunset cruise."
"The ride was beautiful and refreshing. We got the best views of daylight as well as night. Would definitely revisit!!! The staff was cordial and Cooperative!"
"Had been planning this trip for months! Glad that it finally happened. Pre-booking helped reserve our date in advance. Will recommend advance book to all especially due to covid."
"Amazing experience for the all of us. Especially our little boy, he loved it. Everything is interesting and well organised."
"First trip after lockdown! Loved every how everything was centered around Covid safety measures! We definitely visit again!!!"
"Was hesistant to step out at first but headout staff gave us all the safety guidelines which made me feel more relaxed! Don't get out if you're not ready but if you are, then this is definitely something you should check out! Totally worth it!"
"It was a great experience. Thanks headout team for making the day special."
"Great service by the staff there. The kids had a great time and we will definitely be back."
"Very easy and very convenient..!! Hassle free and everything on the mobile phone."
"Booking via headout is very convenient, especially when there's reservations of timeslot required nowadays. The booking and reservation is managed properly through Headout, thanks."
"Pre-booked my tickets a week in advance. Headout clarified all my doubts and concerns about the post lockdown safety meassures! We had a delightful experience overall"
"Universal was a ton of fun. We ended up spending more time than alloted, there are so many rides and attractions that you can easily spend an entire day there."
"Awesome and fun! Was amazin man! The view ! Would love if the skyline was longer journey! I loved the luge it was fun! Got to race my friends ! Will come back again"
"We were visiting Singapore for the first time. The booking instructions helped us reach the venue on time. No complaints! We enjoyed it overall."
"I was apprehensive at first about the safety factor but the people at the activity were nice, professional and they knew what to do. My family had a good time at the Skyline."
"Definitely recommend the Singapore Flyer. You have plenty of time to view the city. Clear and interesting information is provided during the ride. Staff is very friendly. We were grateful to experience this as a family of four with the current safety regulations in place."
"It was well organized with the long queue and all as it was a weekend. As such the waiting time was not too long and we were directed to where we're supposed to head to with ease, with the help of your cheerful guides!"
"The customer service was prompt in replying my queries prior to my visit. And the process to enter the Flyer was smooth as we just have to show eticket without having to go through ticketing booth."
Top Rated Headout Experiences in Singapore
---
Recent Headout Singapore Reviews
---
Universal Studio Singapore One-Day Ticket, September 2021
Ease of purchase on line and timely email on response of payment and ticketing.
Gardens by the Bay Direct Entry Tickets, September 2021
User friendly online platform. Reminder sent 2 days before the date of tour was a nice surprise.
Singapore Flyer Tickets with Snacks, September 2021
Hey! The no of passengers were just right in each capsule. We had beautiful view of the city in day light and night sky as our timing was just right. We saw sun set and the moon. We enjoyed.
S.E.A Aquarium™ Singapore Tickets, August, 2021
Was great to visit with CoVid restrictions. All was clean and well maintained. Beautiful set ups.
Singapore Marina Bay Sands SkyPark Tickets, August 2021
Overall experience is good. Must visit place to see in singapore. As we been visited around 5:30pm , enjoyed 2 views before and after sunset.
Singapore Ferry to Kusu Island and St John's Islands, August 2021
Great day out and the service was very quick and efficient!
Singapore Ferry to Kusu Island and St John's Island, July 2021
The journey to St John/Lazarus Island then hop to Kusu island is great. Hope to hop on to other islands in Sg too.
NERF Action Xperience Tickets, August 2021
My sons enjoyed thoroughly and the staff there were super friendly and helpful
Gardens by the Bay Direct Entry Tickets, August 2021
Booked on spot! Super easy! Thank you head out! We enjoyed the dome, and will use the $10 cash back voucher too!
Jewel Changi Tickets - Manulife Sky Nets + Free access to Canopy Park, July 2021
Well organized. Staff was helpful and interacted positively with the children
Jewel Changi Canopy Park Ticket, September 2021
So happy especially The Canopy Park , Canopy Bridge is a amazing view !
Sentosa 4D Adventureland Admission Tickets, September 2021
Everything went well without any problem. We had so much fun as a family. Thank you
Singapore Cable Car Tickets: Round Trip Sky Pass, August 2021
I am using this site the first time, it will be good to present with a short video clip of what are your offering. I like the discount for my cable car ride with my kids.
Sentosa Skyline Luge Tickets, August 2021
We went for bday celebrations and totally enjoyed the experience as a family.
HeadRock VR Singapore Tickets, August 2021
Convenient and hassle free . I would recommend it to someone who wants a good bargain.
Singapore National Orchid Garden Tickets, September 2021
Orchid gardens is a very beautiful place. I enjoyed my walk very much.
Singapore Snow City Tickets, Septmeber 2021
Snow City was a perfect cool get-a-way for a couple hours!
ArtScience Museum Singapore STAR WARS™ Exhibition, August 2021
It was a one of a kind exhibition & I enjoyed every minute of it!
Gardens by the Bay Direct Entry Tickets, August 2021
Thanks so much for such a seamless ticket-purchasing experience!
Singapore Wild Wild Wet Tickets, August 2021
Great place to enjoy with the family. Kids and adults will definitely feel satisfied!
Singapore Cable Car Tickets: Round Trip Sky Pass, August 2021
A great experience indeed. Staff were friendly and helpful. Would definitely visit again and recommend it!
Singapore Wild Wild Wet Tickets, August 2021
I had a great experience with Wild Wild Wet, though we have to convert the ticket at counter but only took us 5min.
Axe Throwing Experience in Singapore, September 2021
We came inexperienced but it turned out great and tiring too!!! Didnt expect it to drain our energy but it was worthy!! If youre angry with someone, its a great workout to hit the wooden target! Release tension. Hahaahaha. Would definitely come by again.
Kiztopia Tickets, September 2021
It is a fast and hassle-free process. Got our tickets in our inbox in less than 30 mins. Will use this platform again.
Travel Experts Around The World Love Us!
---
Headout Review 2021: How to Book Tours Online
I wanted to write a detailed Headout Review to help you decide whether to book with the Headout tour company.
One of the best ways to travel deeper, to learn more and to learn about a destination is to experience it at the same time, with someone who knows what they're talking about. Read More
Vicky Flip Flop Travels / Travel Blogger
Is Headout Legit? A Detailed App Review
Want a 15-minute NYC helicopter tour from Downtown Manhattan? What about breakfast and a camel ride in the Dubai desert?
Headout helps you plan all of the experiences mentioned above, and more!
It's a mobile-focused activities booking app and website with options around the world to check off your bucket list. Read More
Jen on a Jet Plane / Travel Blogger
Booking Travel Experiences with Headout: A Review
Headout.com is a travel booking website that has an extensive list of activities, tours, tickets and excursions that you can book all around the world.
You no longer have to stress for weeks in advance about what you're going to do on your next vacation. Simply head out and enjoy the experience. Read More
Don't Forget To Move! / Travel Blogger
Why Book With Headout?
---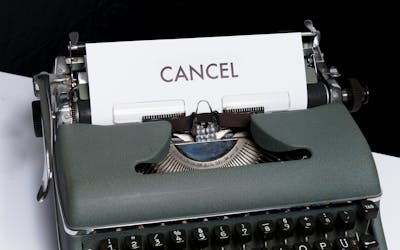 78% experiences on Headout can be cancelled 24 hours prior at no extra cost
We advocate spontaneity and love last minute plans! However, losing money over last minute changes is a bummer. We've worked with local partners around the world to accomodate flexible cancellation policies for 78% experiences on Headout. You can cancel 24 hours prior your experience date and get a full refund at no extra cost.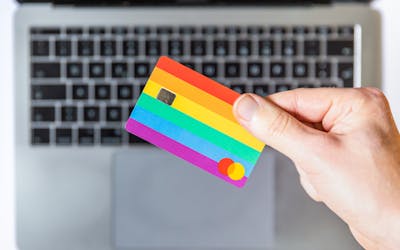 Couldn't make it for the experience? Here's a 50% refund
We live in unpredictable times. If you didn't show up for your experience, simply chat with our customer experience executives and get a 50% refund. No questions asked.
Chat, call, email, tweet or DM. We're available 24*7
Our customer experience team is at your service, 24*7, 365 days a year. Reach out to us in whichever medium you're most comfortable with (even Instagram DM's fly with us) and we'll solve your queries in the quickest fashion, to the best of our abilities.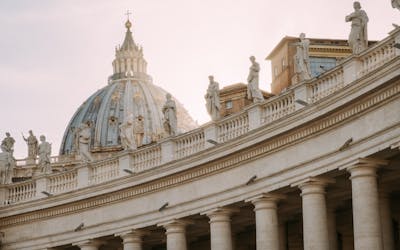 Found it for lesser anywhere on the internet? Send it over and we'll price match
We take pride in having the lowest prices online, but if you find the same experience priced better than ours, we'll price match! Simply chat with our customer experience team and they'll have it done.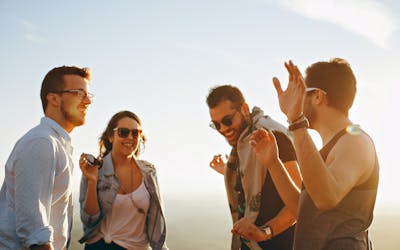 87% of Headout experiences have cashbacks ranging from 5% to 10%
It's an endless loop of earnings and savings with Headout. With every experience you book on Headout, earn cashbacks and enjoy a discount on your next experience.
Top Rated Headout Cities
---