Athens, the capital city of Greece is the largest & the most influential of all the cities in the country. A tourist hotspot in Europe, the city draws people from all over the world for it's wineries, scenic Mediterranean settings and ancient ruins. What's not to love?

The Mythology
The name of the city is rooted in the rich mythology of the Hellenistic culture. It started with a competition between Athena, goddess of wisdom and warcraft, and Poseidon, god of the sea, both of whom wanted to be the patrons of the city. They were each to present one gift to it's citizens. Poseidon, god of the seas, created a spring by hitting the ground with his trident but the water was salty, just like the sea. However, the goddess Athena bestowed upon the people an olive tree, a resourceful gift which could provide them with eternal food, oil & firewood. With one voice, the citizens cheered for Athena and proclaimed her the winner. Thus, the name 'Athens' is a dedication to 'Athena' the patron goddess of wisdom & warfare.

Art & Architecture
The ancient city's heritage is reflected in its art and neoclassical monuments. Ruins from the peak of Greek civilzation still stand today, protected and revered amongst it's people for the history it stood for. The Acropolis, the Ancient Agora of Athens, and the Temple of Olympian Zeus are only a few of the remains that dot the city.

Wine & Dine
Greek food is diverse and welcoming for people all over. The flavours of the Mediterranean go with both meat and vegetables, so people who chose their dietary lifestyle will find that there's a lot of local cuisine for them to explore! There are wine countries and street foods to be indulged in as well.
Athens Travel Guide
---
Athens, the capital city of Greece is the largest & the most influential of all the cities in the country. Before COVID hit, the city saw an average of 6 million visitors every year. Since early ages it has been home to philosophers, warriors & thinkers; which has lent the city a great history, heritage & architecture.
Athens' history seeps into the streets in the city, with ruins peppered onto the beautiful Mediterranean landscape, the city is almost a dream. Orange trees line the streets in summer, and the weather is just right. There are plenty of museums to explore, not to mention the islands that dot the seas near the city, each with a unique culture of it's own. Every winding street is bound to lead you somewhere enchanting, somewhere that probably has a story to tell.
Athens is a huge city, but there's a certain quaint charm to it that makes it a lovely holiday destination. Athens has something for everybody, and make it a perfect destination, be it for lovers, friends or family.
Why Athens?
---
The city of Athens is one of the oldest existing cities with a great past of wars & acquisitions. Unlike other European nations, where monuments still stand in their pristine condition, Athens has ruins from a much more ancient time, spread across the city that narrate a gripping tale of its past.
Apart from its rich culture and historical remains, there is more to this fascinating city. With pristine beaches, wonderful landscapes, robust nightlife, and exquisite cuisine, there's something for everyone that makes it the ideal destination for a trip.
If you enjoy the sun, you're in luck because Athens has plenty of it most of the year. Summers are hot, and winters are pleasant. If you plan to visit in winter, the typical temperatures are around 10°C, which isn't too cold.
With a myriad of significant structures and museums galore, Athens is also a hub for artists due to its rich legacy of classicism. Don't forget to savour the local cuisine as you immerse yourself in the vibrant culture of this historic city. If you enjoy street art, you will be blown away by the magnificent graffiti exhibitions with a touch of modernity.
Top 10 Things To Do in Athens
---
When one says 'Athens', The Acropolis comes straight to mind. No trip to Athens is complete without a visit to this magnificent temple that has withstood the tests of times and conquests. A traveller's paradise, the city has something for everyone, be it art, history, culture, food, or nightlife.
In this guide, we will take a look at the 10 best things do in Athens — whether you're looking at museums, churches, or even monuments, from the Ancient Agora of Athens, to day trips to explore beyond Athens, you will find them in this list.
Athens Essentials
---
Athens Trip Planner
---
All you need before you book your tickets and zip your bag!
Weather

When to visit

Budget

Visa
Greece comes under the Eurozone, and hence requires the Schengen visa for tourists. If you're travelling to other Eurozone countries, one Schengen visa will allow you to travel in Greece as well. Residents of the US are allowed to enter Greece for up to 90 days without a visa.
While there is no blanket rule for the need of a travel insurance when going to Greece, it is however highly recommended. Bear in mind that the purpose of your visit can also affect your requirement for a travel insurance.
What to Eat in Athens
---
Tsoureki
This is a sort of bread that is traditionally made during the Easter season. It has three braids that represent the Holy Trinity. It's a delicacy not to be missed! Belle Vue is a great place to try this!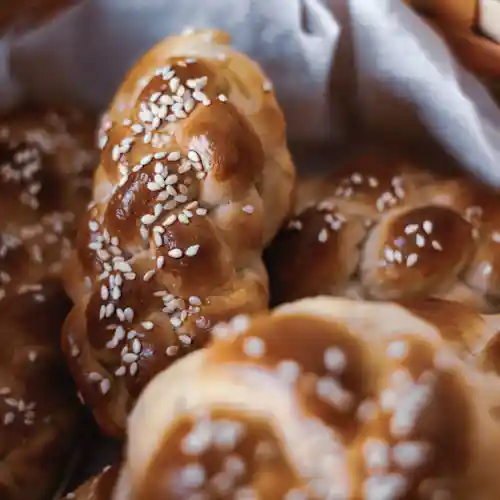 Moussaka
This is one of the most well-known traditional Greek dishes, consumed and served throughout Greece. This baked dish features roasted aubergines, minced beef cooked with tomatoes, a creamy bechamel sauce, and a fluffy layer of cheese on top. Oineas & Arcadia Restaurant are highly suggested!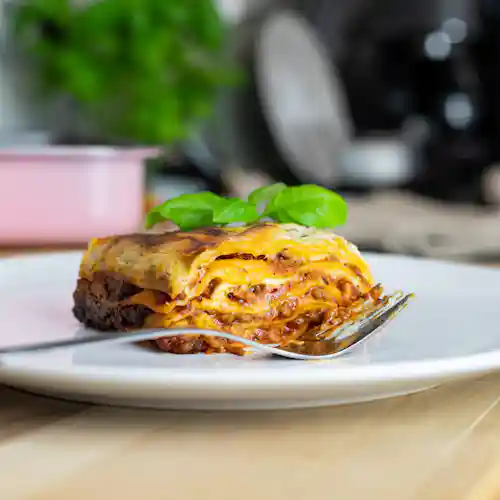 Souvlaki – Grilled Meats
This dish can be found in every corner of the city as skewered and charcoal-grilled meat, most notably lamb and hog. Best eaten as gyros or wrapped in pita bread with tasty dips and sauces like Tzatziki. Lefteris O Politis & Kostas are the top-rated food outlets to taste this delicioush dish!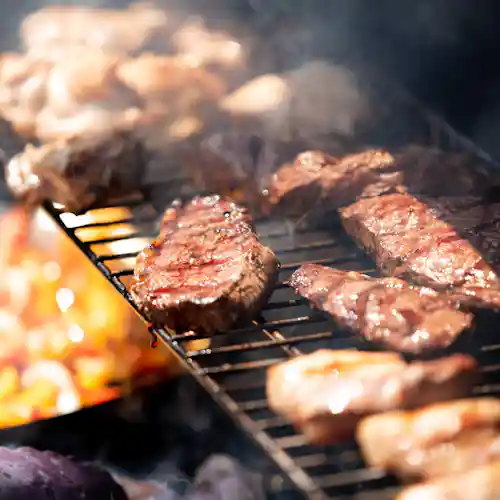 Horiatiki – Greek Salad
This salad is probably among the most delicious salads you'll ever find. With an abundance of fresh vegetables, feta cheese & olives soak in the flavours of Greeks. Maiandros restaurant & Lithos Tavern are great options to try this out.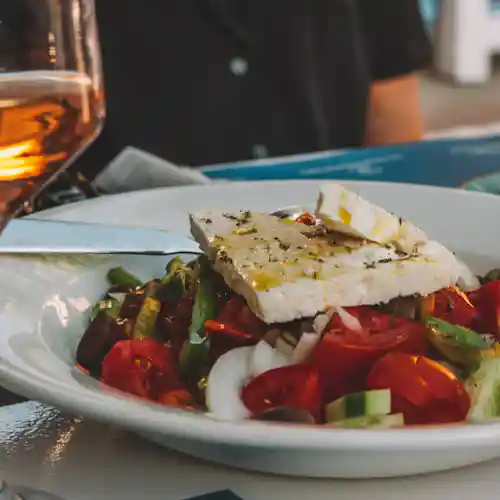 Bougatsa
This is a sweet and creamy pastry custard pie with a savoury variation that includes minced meat or cheese. This sweet variation is typically covered with icing sugar and cinnamon and served with coffee as a morning dish. Bougatsadiko Psirri, & Bougatsa Savvas restaurants are dedicated to Bougatsa. . How to Save Money in Athens
---
Although Athens is not an expensive city, the prices are similar to other European nations. It's good to have some tips & tricks to save some cash.
Advance Booking on accommodation & flights: Making the flight and hotel booking in advance can save you good money & hassle during the peak seasons. Most hotels and inns run off-season discounts which can be bagged if you plan things efficiently and ahead of time. You will find many hotel rooms that will cost you as low as $50 per night. These hotels might not be the most luxury stay options but they are sure to give you the experience of authentic greek charm.,
Choose to walk or use public transport: Walking up to the nearby places or via metro is more pocket-friendly and economical, than renting cars or taxis. Using public transport like metros, buses or trams can help save you big bucks. You can purchase a common ticket: 90-minute ticket for $ 1.60 and a 24-hour ticket for $5.10
Buy Tourist Cards: Tourist Cards are usually cheap and come in handy for visiting different monuments & museums in the city. 90-minute ticket: € 1.40 /24-hour ticket: € 4.50/ 5-day ticket: € 9/ 3-day tourist ticket (includes return transport from the airport): € 22. You can make the best out of these cards by planning strategically and visiting as many monuments as possible in the time that your card allows you.
Enjoy Greek Street food: Street food in Athens is both cheap & delicious. The plethora of options available at affordable rates make Athens a budget-friendly a destination for tourists. You can easily get local dishes like chicken or pork Souvlaki for €2 to €3. Also, some places offer discounted prices & free wines. From pita filed munchies to tasty grilled meat, there is nothing you cannot find on Greeks street.
Choose your drinks wisely: Athens is a city lined with cafes and bars, but regular cocktails in Athens can cost you around €7. Therefore, it is advisable to go for local wines at restaurants or beer bottles ( €1-2) from a shop and enjoy them as you explore the streets of Athens. In non-alcoholic drinks you can opt for cappuccino ( €2) or freshly squeezed pomegranate (€1.30) juice from a street vendor.
Day Trips from Athens
---
Greece's ancient capital, Athens is a thriving city, built with bricks that sing praises of a glorious ancient civilization. However, the Greek civilization was not limited to it's capital.
Remains of this founding civilation dot the Graecian landscape, and a lot of them can be seen around Athens as well. These cities each have their own histories and rich culture to boast of, and are quite popular amongst tourists. The surrounding Aegean sea is dotted with islands, each with their own distinctive culture and heritage.
Public Transportation In Athens
---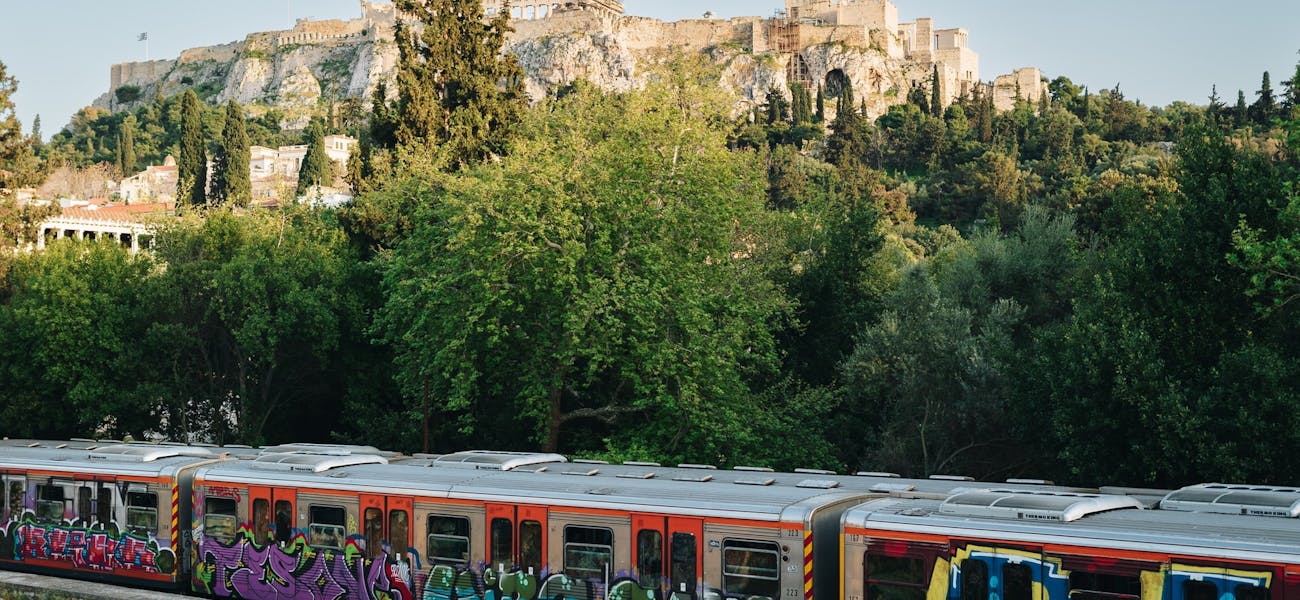 The public transportation system in Athens is modestly priced, safe and covers the majority of the city and suburbs. The best part is that you can use the same ticket for all modes of public transportation, valid for 90 minutes/ticket, which costs around €1.40. There are a variety of options to choose from to suit your needs and depending on your destination.
Taxis: Most taxis in Greece follow the meter system, which charges the customer as per kilometres travelled. TaxiBeat is the prime app-based yellow taxi service in the city. While other options available are Uber, Radio Taxi, Taxiplon, Ikaros etc.
Metros: Metros are the quickest way to move about Athens. The metro system in Athens is made up of three lines that connect to the tram, bus routes, and suburban railway. It usually runs from 5 am to midnight but on weekends it works up to 3 am.
Train: The trains in Athens connect the port of Piraeus with Athens International Airport. It also forms a link between Athens to Evia's Halkida and the Peloponnese's Kiato and Corinth. The suburban railway runs every day from 4:30 a.m. to 11 p.m.
Buses/ TrolleyBuses: The bus and trolleybus networks in Athens are extensive. Most buses and trolleybuses run every day from 5 a.m. to midnight but make sure to double-check your route's schedule.
Airport: The international airport is 20 km away from Athens & you can take the metro for a quick arrival. The Airport Express buses are also available 24 hours a day, 7 days a week. These services link Athens International Airport to the city centre (Syntagma Square), the port of Piraeus, and the Intercity Bus Terminal (KTEL Kifissos).
The Tram: The tram network connects urban Athens with the Faliro and Voula beach neighbourhoods. At four stops, the tram connects to the Metro and the overground train: Syntagma, Syngrou/Fix, Neos Kosmos, and SEF (Peace and Friendship Stadium in Faliro). The tram runs every day from 5:30 a.m. to 1 a.m., and on Fridays and Saturdays until 2:30 a.m.
If you want to explore the city at leisure, you can book yourself a tour on the Hop-On, Hop-Off tours available as well. These will take you to different points of interest and give you the flexibility to board any of the available service buses as you jump between tourist sites.
Athens Sightseeing Tours
---

Tours are a great way to experience the numerous facets of a city and can help you better understand the history, culture and contemporary scenarios in depth. Besides, you get easy commuting, ticket availability or skip the line entries, acquaintances & the best part is they can help you experience the best the has to offer.
Ancient cities like Athens especially have so much to offer that it can be hard to decide what to start with. There are sightseeing tours to be explored, as well as food & drinks for those who want to give local cuisines a try. We have curated some of the most poignant & popular tours for you below, but there are more to be explored!
1. Acropolis Guided Tour: You can get on an Acropolis Guided Tour by skipping the line entry by Headout. Learn about the history of the ruins & enchanting tales of the past with friendly guides.
2. The Parthenon: Take up hassle-free entry into the most visited site in Athens at an affordable price, which includes entry to the Temple of Zeus. The guide will tell you the tale behind the remains in English.
3. The Meteora Express Tour: Merge with a small group of people to explore the peaceful monastery carved by the monks into gigantic mountains. With a friendly guide & pleasant walk from the woods to the cliff, it's one of the most chosen tours by visitors.
4. Food Tour with Wine Tasting: In a charming century-old cafe, you can enjoy a superb meal. You can also sample some seasonal specialities, as well as local items like aromatized vinegar, Greek yoghurt, olives, cheese, ham, and homegrown coffee. If you wanna take back home some recipes, do take up the cooking workshops.
5. Athens by Night: Athens has a vibrant nightlife drenched in beautiful city lights encapsulated in the mountains. Witness the bustle of the city at night with expert local guides paving your way through some of the amazing places under the twinkling night sky. Say hello to locals & enjoy the locals' favourites foods & wines.
If you want to explore the beautiful neighbouring regions to Athens like Meteora, Delphi, or the nearby islands, the Day Trips we have curated are for you!
Hotels in Athens
---
In Athens, there are numerous neighbourhoods to select from. Some, such as Syntagma Square, are in the heart of the city, while others are only a metro ride or short walk from the majority of the city's key attractions.
If you are a first-time visitor, Plaka & Syntagma are great options to familiarise yourself with the city. You can also consider Gazi if you're on a budget trip.
Economy Hotels
Acropolis Hill Hotel:: Witness the vista of the great Acropolis from the comfort of your room. It has great services & affordable prices.
Acropolis Museum Boutique Hotel: Located in one of the most beautiful neighbourhoods of Athens and offers elegant accommodations with free Wi-Fi. It is only a short distance from the Acropolis and Plaka. The rooms are designed in a modest yet opulent style.
Adrian Hotel: It is 1.2 km away from Acropolis, & 350m from Ancient Agora. The venue overlooks the hills, set near the lively Monastiraki Flea Market..
Budget Hotels
Attalos Hotel: With its tradition of classic, comfortable accommodation, friendly staff and atmosphere, Attalos has created a name among a host of international visitors and guests.
Metropolis Hotel: The hotel has nice rooms with modern bathrooms and rainfall showers, all of which are fully equipped with TVs, hairdryers, WiFi, telephones, bathroom amenities, and slippers and are ready to accommodate individuals, couples, and small families.
The Nefeli Hotel: It is located in the beautiful Plaka neighbourhood, amid the foothills of the great Acropolis. This quaint family-run hotel has amassed a large number of loyal guests over the years.
:
Athens Culture Tips
---
Athens has a great history filled with wars, acquisitions, and victories that have led to the destruction, ruins & redevelopment of some of its magnificent architectural buildings. It has seen all forms of government be it monarchy, aristocracy, military etc. & is the birthplace of democracy.
Greeks are famed for their friendliness toward guests, and Athens has been a popular tourist destination. There are a few things however, to still keep in mind while on your visit.
It's preferable to dress soberly while visiting churches & formal places instead of casual shorts & T-shirts.
Thumbs up sign in Greek is considered offensive. You can use your head to nod up and down for a yes or no.
Athenians dine late. Typically around 9 or 10 p.m.
It's considered impolite to have your elbows on the table, but make sure to keep your hands off your lap, preferably on the table.
Restaurants and bars include a 16% service fee, so while tipping is not necessary, it is expected that you round up your payment to the nearest currency note if paying in cash.
Festivals in Athens
---
Epidaurus Festival (Summer, June-August): At this three-month celebration of music, theatre, dance, and visual arts, modern Greek artists perform the works of ancient Greek playwrights. The two principal venues, the Odeon of Herodes Atticus and the old theatre of Epidaurus, are as legendary as the stars who perform there.
Plisskën Festival (Summer & Winter Editions): Plissken, one of Greece's most unique music festivals, surpasses genres and expectations. At this epic two-day event, expect to hear the sounds of the future, as well as multi-cultural events and displays. Orbital, Chromatics, Todd Terje, Bicep, are some of the top-performing artists.
Colour Day Festival (Summer, June): Colour and sound collide during this adored event inspired by India's Holi. Go for the sizzling line-up of Greek talent and the rush of colouring yourself gorgeous with the event's spectacular explosions of coloured powder. Make sure to leave your finest clothes at home.
Easter ( 17th April, Summer): Easter is the most religious holiday in Greece and Athens. The gorgeous Epitaphios Procession takes place in the evening before, followed by the Resurrection at midnight on the other day. You can also find a variety of local delicacies such as red oiled eggs and kokoretsi.
Art-Athina: One of the most awaited festivals of the year in the aritistic circles, the Art-Athina was launched in 1993 the Hellenic Art Galleries Association. It is an international contemporary art fair, one of the oldest in Europe, where Greek and foreign art and cultural instituitions showcase their artists' works.
August Full Moon Festival: The full moon in August is celebrated in Athens, when it's the brightest and fullest through the year. Plenty of events are organized, and a series of monutments and sites remain open with fewe entries. Concerts at museums and other celebrations are usuall scheduled as well.
Athens Insider Tips
---
Language: Although you can find English speaking people, it is advisable to carry a Greek-to-English dictionary.
Metros are arguably the most economical, rapid & effective to travel across the city.
On rainy days, don't be disappointed and stay in. Explore indoor sites such as art galleries and museums to make the most of your vacation!
The days are nice and sunny, but the evenings can be quite chilly. Do bring some warm clothes and an umbrella if you want to explore the city at night.
While photographing in public places with the consent of people is acceptable, clicking pictures of private moments, children & monks in monasteries are to be done with permission.
September to November is the best time to visit Athens, as it offers fewer crowds, better deals & the opportunity to explore the city in peace.
The first Sunday of each winter month is designated as an Open Day, with free entry to all the archaeological sites, monuments, and museums in Greece. If you plan to visit in winter, make sure to grab the opportunity.
The monuments, transportation & tour timings differ according to the seasons, do double-check the timings & schedule beforehand.
Athens is a beautiful city with myriads of islands & flea markets, do visit them for some good souvenirs.
FAQs
---
It's frankly a personal preference; this historically rich city and the surrounding areas have plenty to offer. But if you want to cover all the important sites at the very least, and at leisure, at least 4 days are recommended.
Athens is a safe city for tourists, even for solo female travellers. So travel without any fear, but pickpocketers are known to lurk the metro and very crowded sights, so keep your passports and wallets as safely as possible.
Carry cash. It's not a cashless city.
Tips are optional.
Nightlife in Athens starts later than normal.
Use the metro as much as possible; it's pretty extensive.
Between March and May, and September to November are ideal for visiting the city.
It's suggested that Omonia, Exarcheia, Vathi, and Kolokotroni Squares be avoided due to their high crime rates.
As such no, but holy places like monasteries and churches are pretty strict with their dress codes. Shorts are not allowed, and women's arms are expected to be covered. Make sure to check in advance on sites' official websites in case of additional requirements.
Santorini is considered to be the most idyllic of all Greek islands!
High heels are banned in most of the ancient sites in Greece to prevent damage to the monuments.