Greece is a country that has been known to the world since ancient times. The awe-inspiring architecture, picturesque views and really hospitable nature of Greeks have always fascinated tourists from around the globe. Thus, in 2007 and in 2008, Greece was voted as the best holiday destination in Europe.
Athens, it's capital city is the seat for the birth of Western civilzation as we know it. An ancient metropolis with a thriving global culture, the city has plenty to offer, be it history or fantastic food. But the heritage of Greece is not restricted to Athens alone. Culture and history dots the landscape of the country, and if you want to explore more of it while on a trip to Athens, there are plenty of opportunities!
There are plenty of places within reach that will provide you with some fresh air and open spaces, while giving you the opportunity to experience Greece's natural beauty and unique landscapes.
10 Best Day Trips From Athens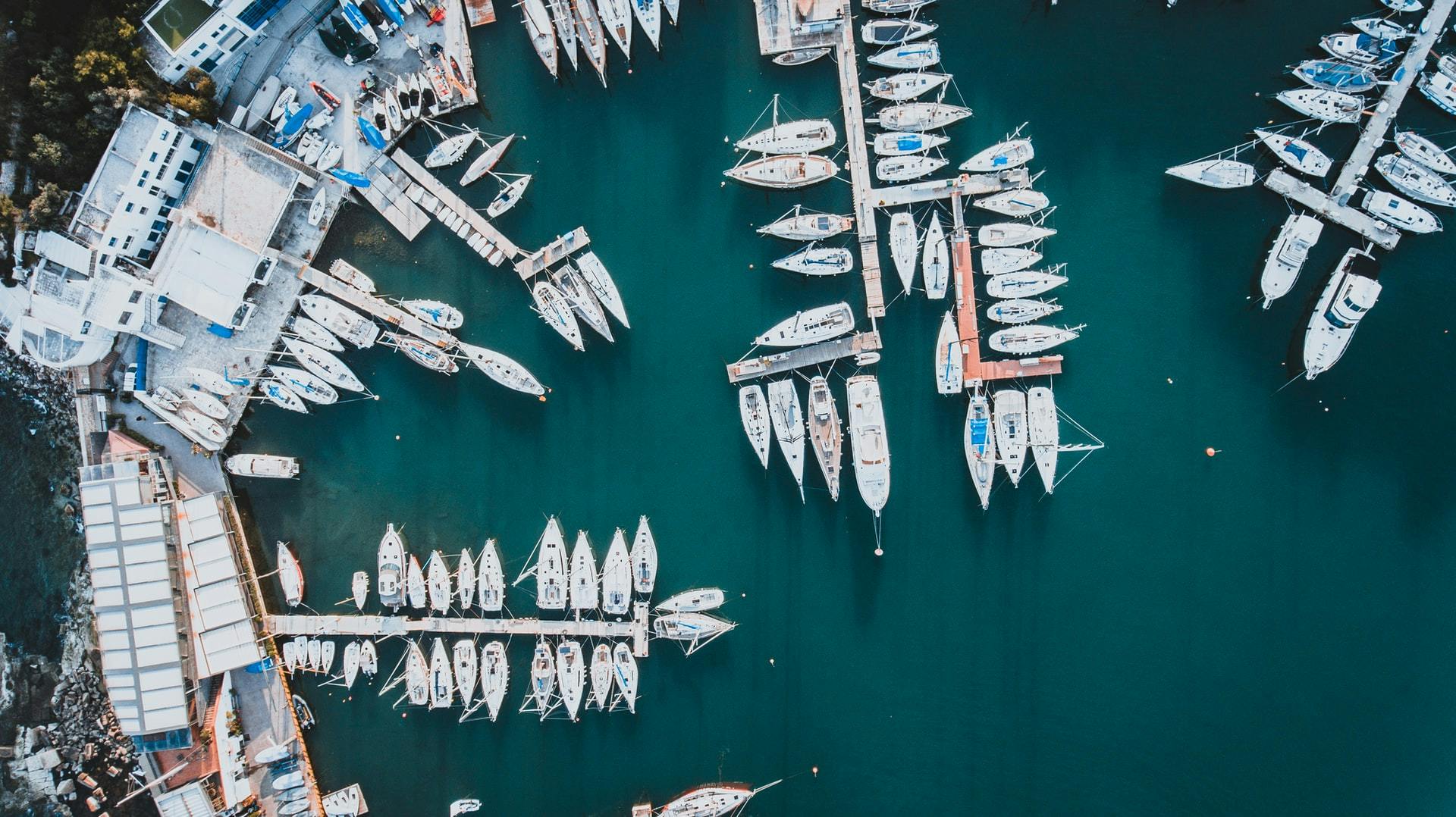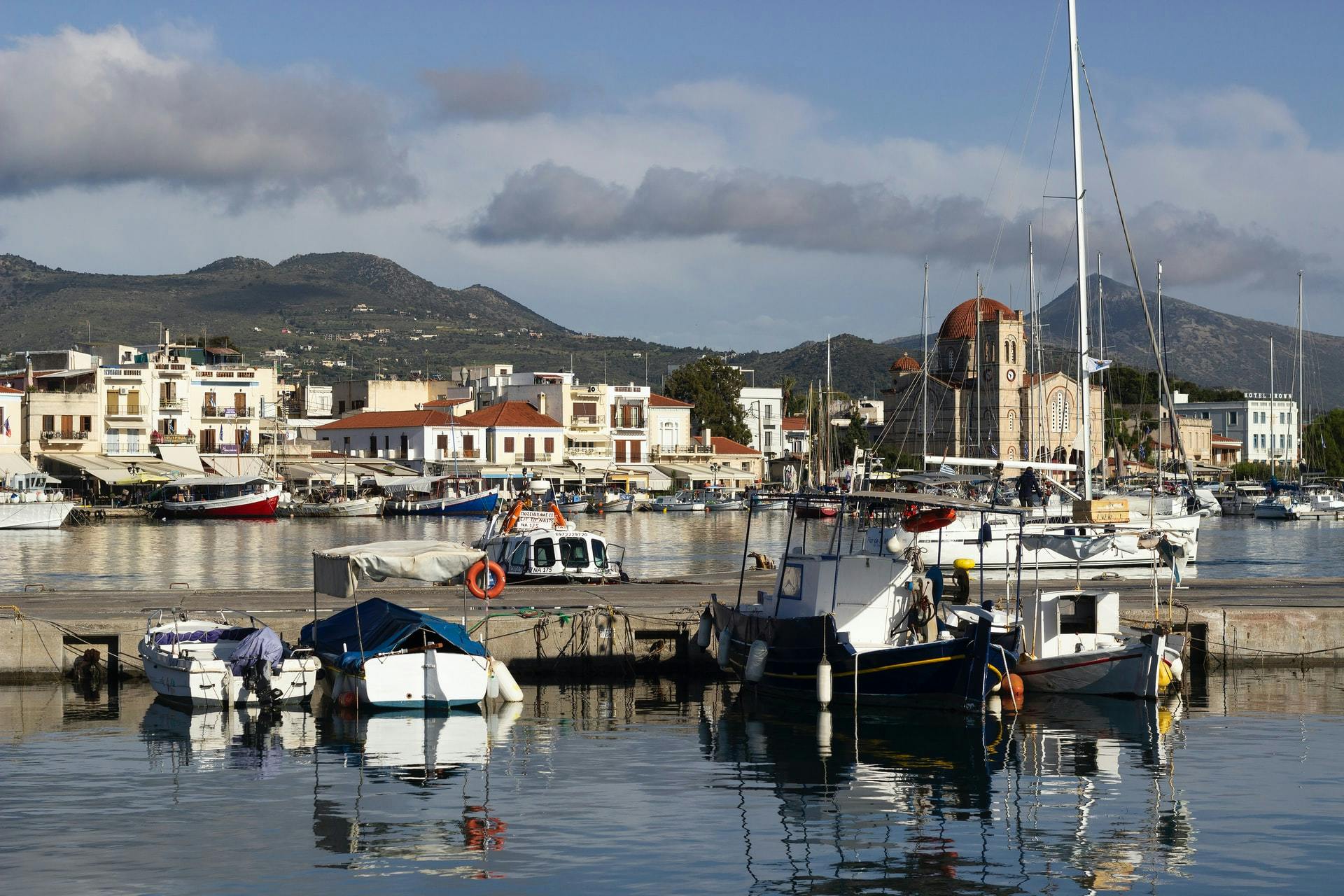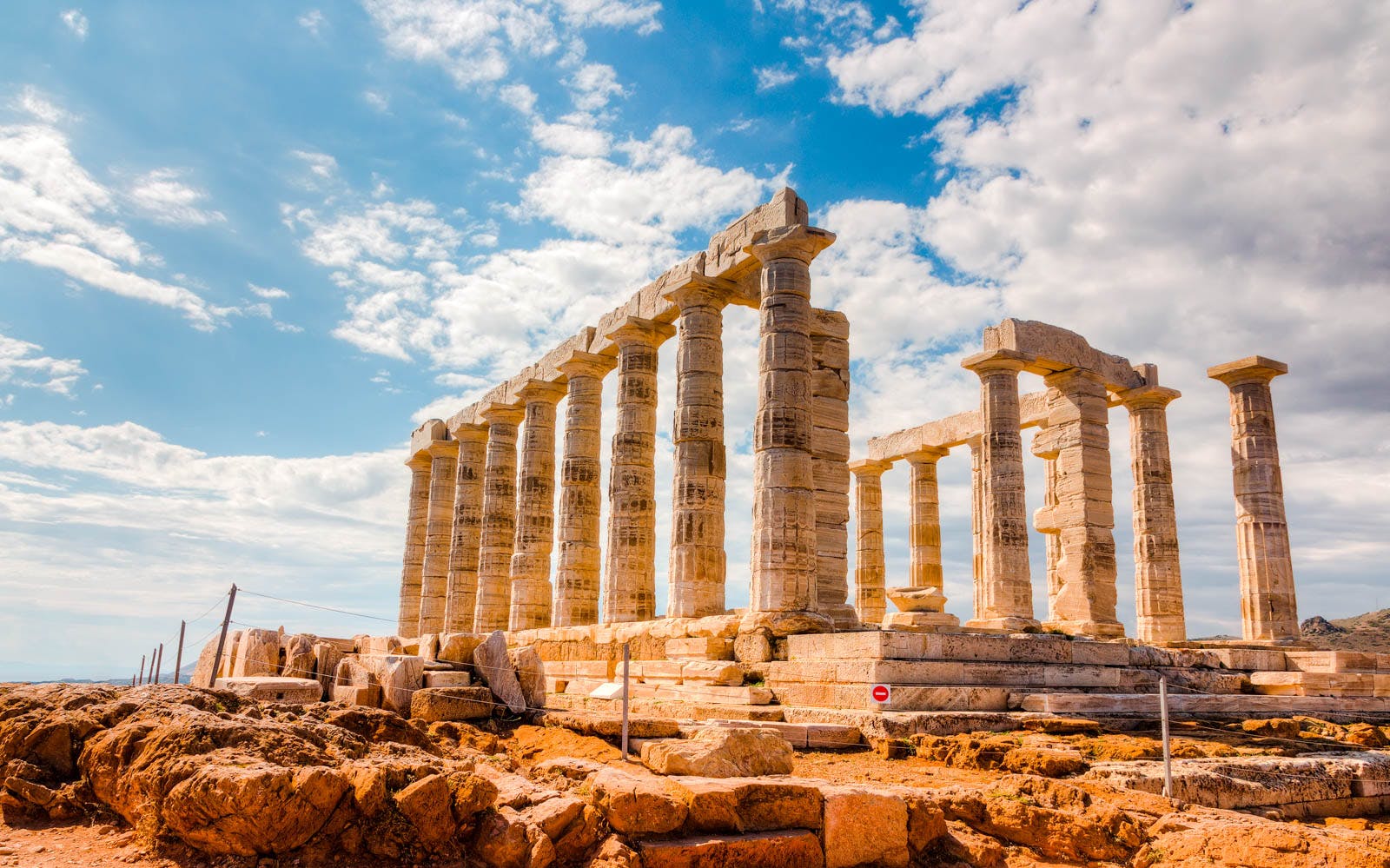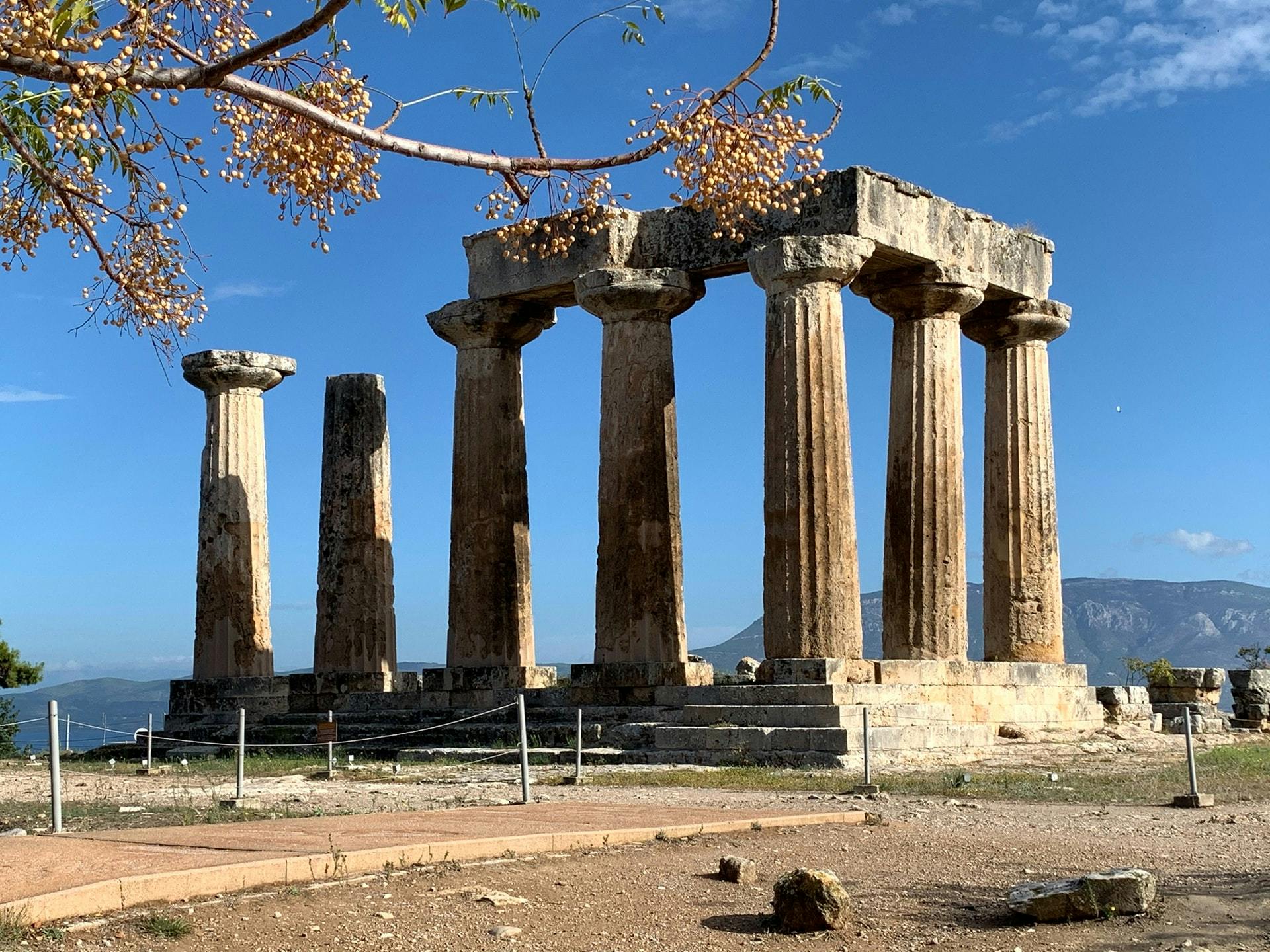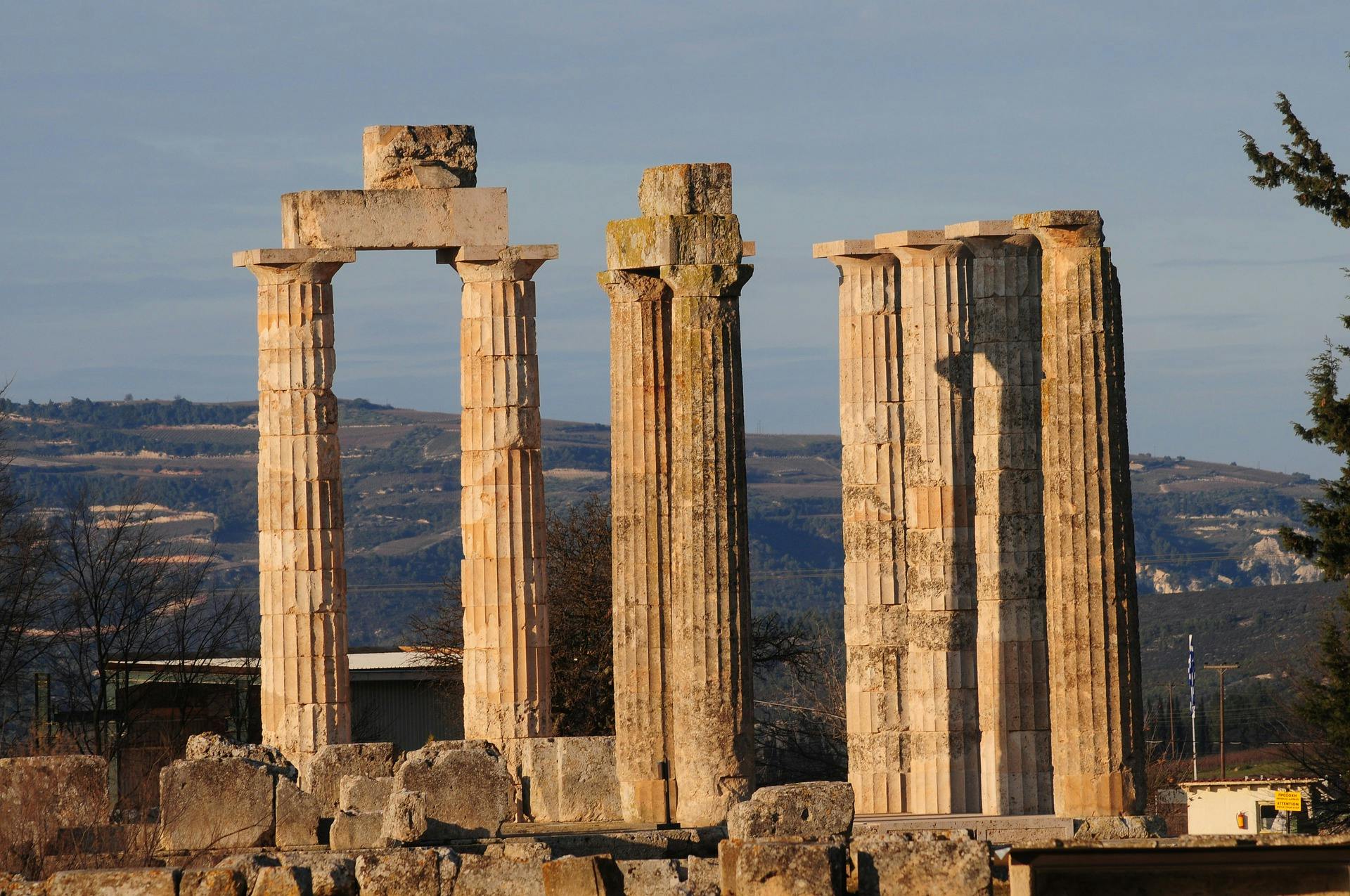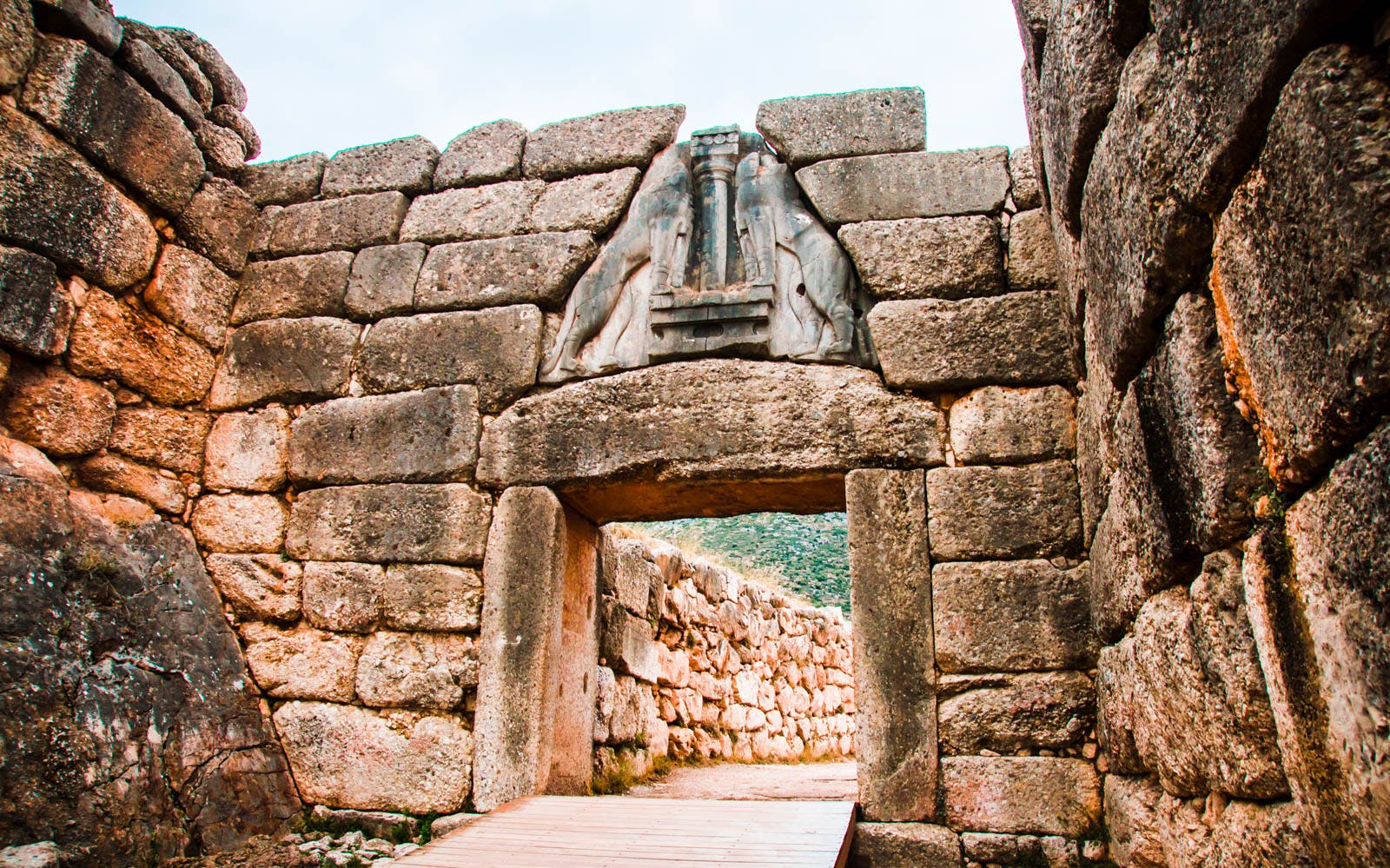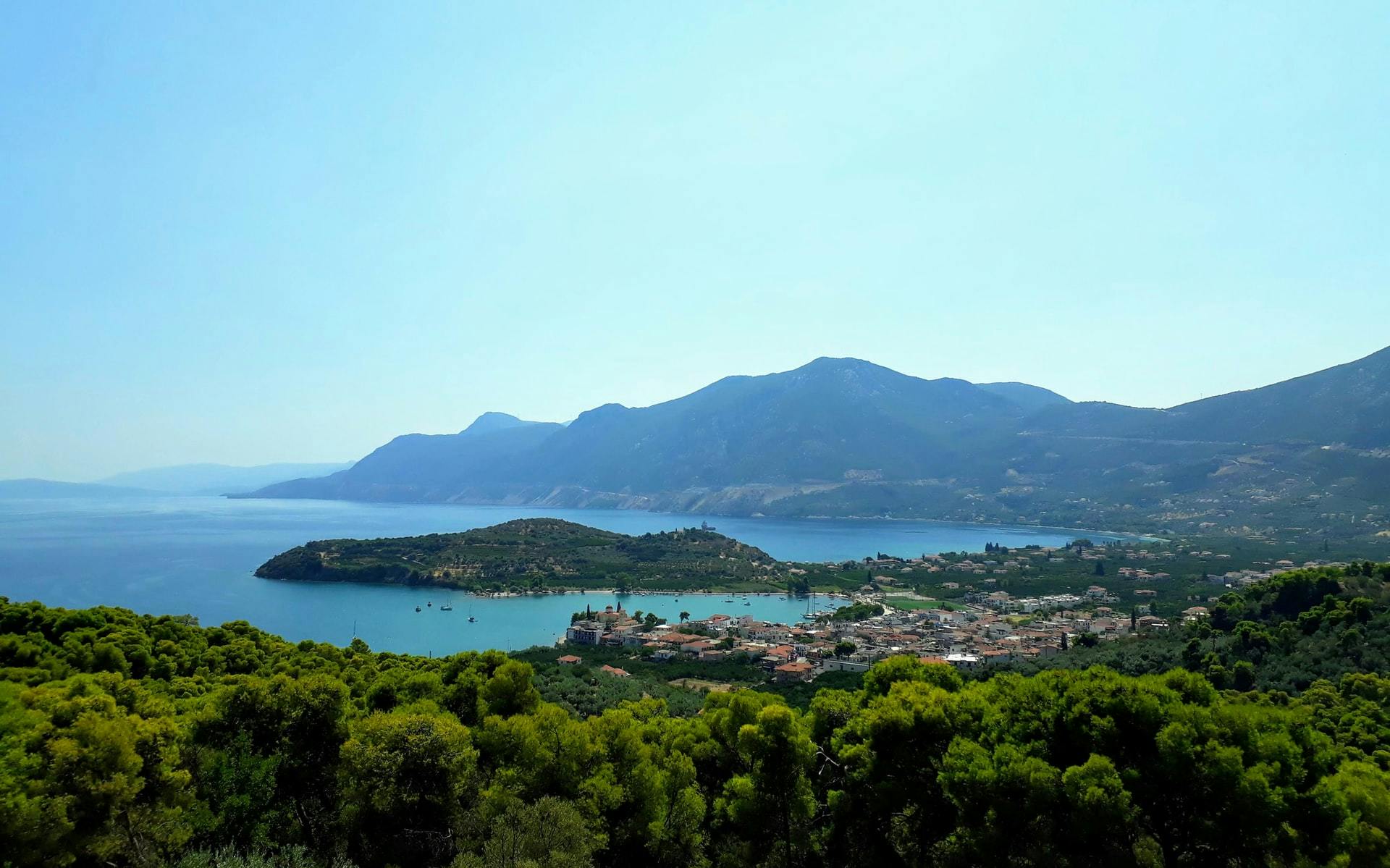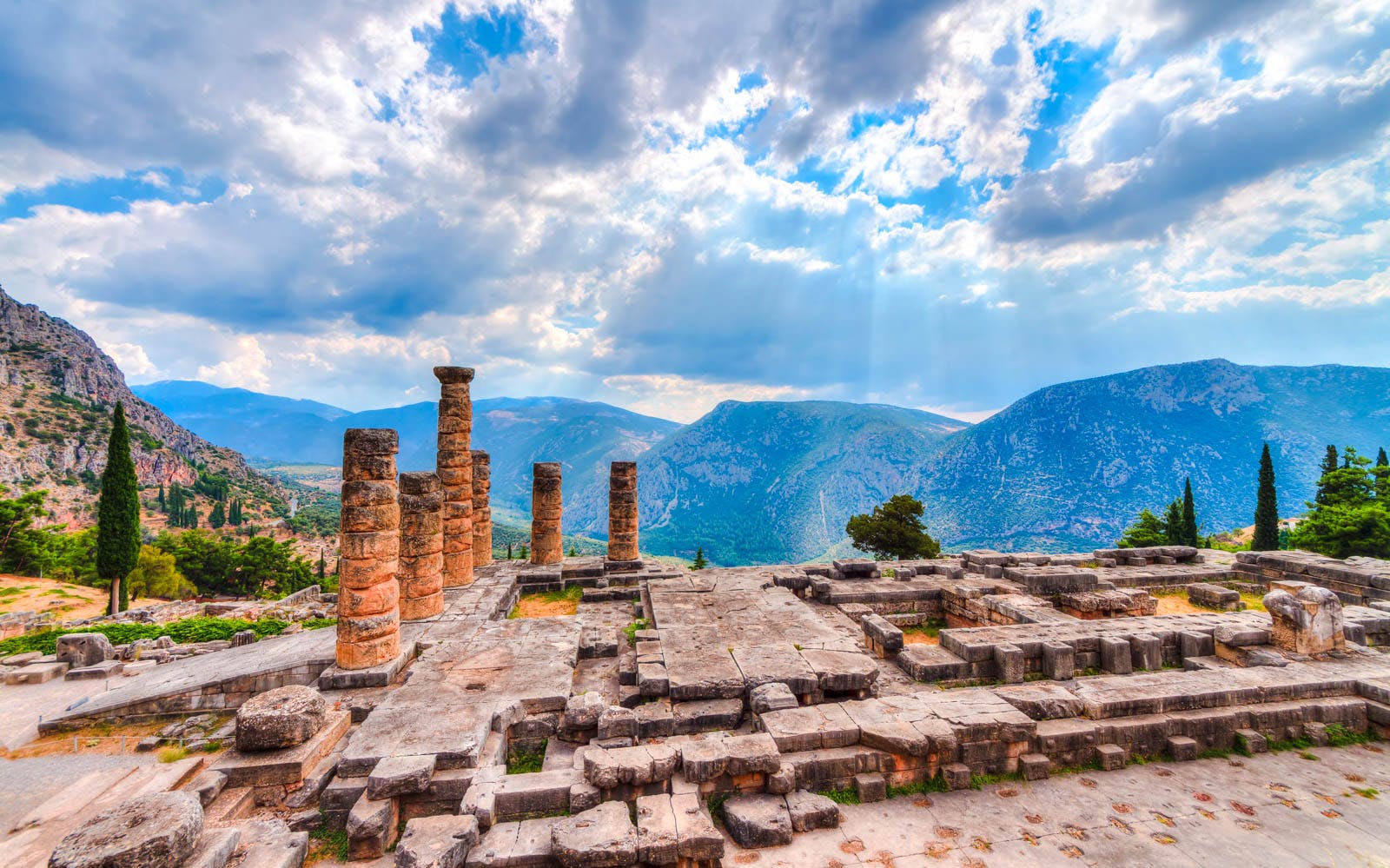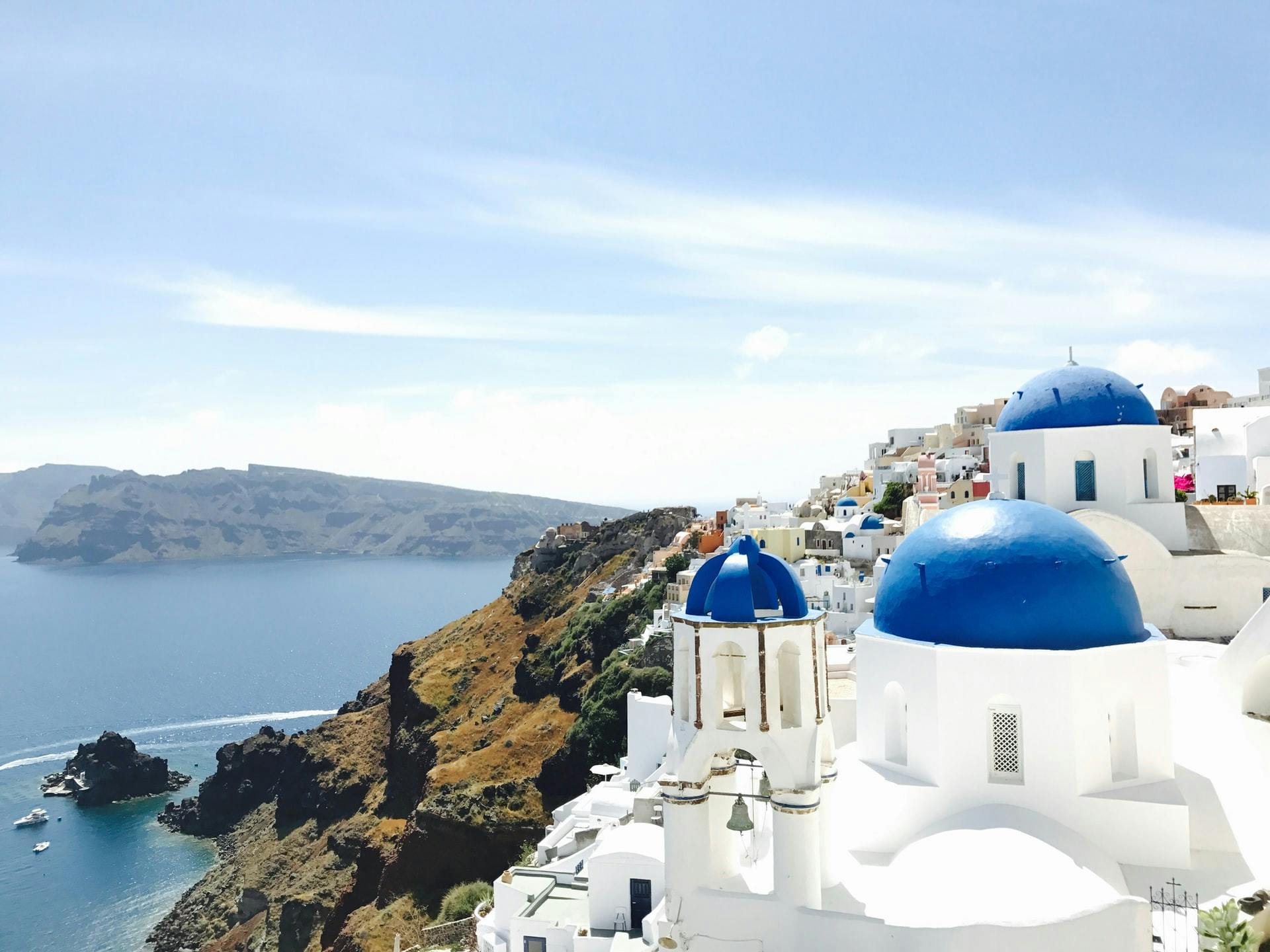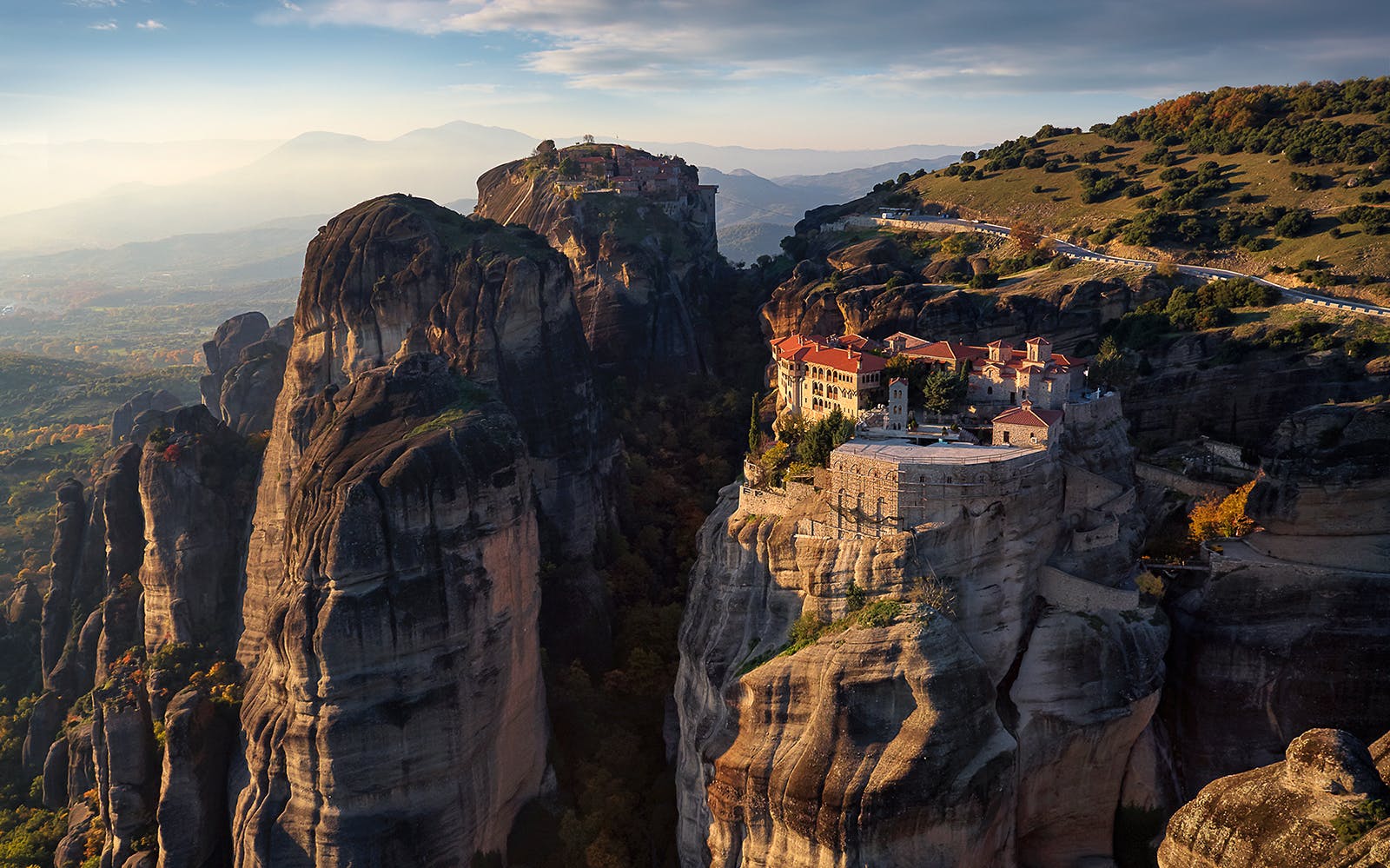 1

Piraeus
Day Trips From Athens
11 km
Distance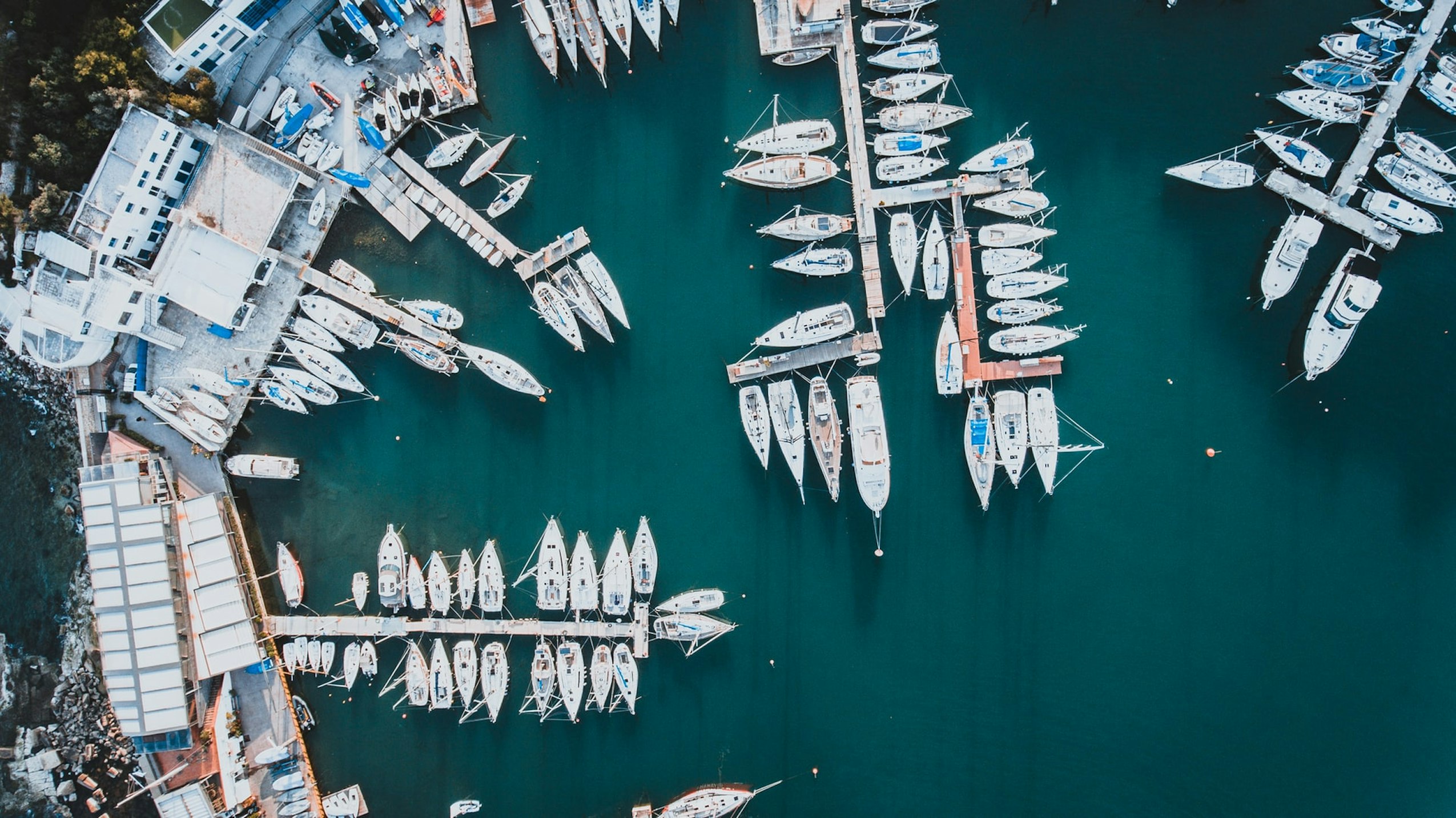 Port City
Closest Day Trip to Athens
The city of Piraeus is located in the prefecture of Attica and lies about 60 km away from Athens. Covering an area of 38.843 square kilometers, Piraeus has got a population around 175,000 people but this number could rise up to almost 500,000 people during summer because so many tourists visit the city.The port of Piraeus is the largest passenger port of Greece and one of the biggest in Europe. It is so busy that it has got its own suburban railway station on Proastiakos, which is the electric railway line between Athens International Airport and Kiato. The city's economy relies mainly on shipping, trade and tourism.
Best Time to Visit
March to November
History
Piraeus has been inhabited since prehistoric times and it is believed that it was the port of ancient Athens. The city had strong commercial relations with many civilizations such as Ancient Rome, Constantinople and Venice. Maritime commerce in this area started in the 6th century BC after the tyranny's fall, when Athens became a democracy and trade increased dramatically. During the golden age of Athens, the Athenian Navy was one of the most powerful of all Mediterranean civilizations. In 1944, during World War II, the Port of Piraeus became a major entry for rationed food supplies to Greece and it had been damaged by German forces before its liberation on October 1st, 1944. The city's links with cruise ships also started in the early 20th century. In 1938, a pier was constructed in Piraeus to accommodate a ferry service that would carry tourists to and from cruise ships at many Mediterranean ports.
Closest to Athens
Only 11 km away from the capital city of Greece, Piraeus is a very bustling city. A lot of the cruise ships visiting Athens anchor here, which means the the connectivity to Athens is excellent.
Given that Piraeus is a popular tourist destination, there are plenty of ways to get there.
Bus
You can take the M1 or the 049 from Athens to take you directly to Piraeus. It will take you about 30 minutes to reach the Omonoias Square in Piraeus,
Train
The Greek Suburban Railways will take you to Piraeus in 17 minutes from Athens' City Centre. Make sure to check out their official website to ensure you catch the right one, as well as to keep tabs on schedule changes!
Piraeus Archaelogical Museum
Housing collections from the Mycenean period to the Roman, the museum is located right next to the ruins of the Hellenistic Theatre of Zea. The has some very ancient artefacts, dating back to nearly the 6th Century B.C.
Bay of Zea
Not too far from the museum, the Bay of Zea is a natural harbor and the second largest of Piraeus' three harbours. At the entrance, remains of the ancient city wall of Piraeus can still be seen.
Kastella
Deemed one of the prettiest neighbourhoods of the city, Kastella is dotted with mansions and buildings dating back to the 19th century. Carved into the hillside, you can journey up the slopes in this neighbourhood to an excellent view of the coast.
Votsalakia Beach
The largest beach in Piraeus, Votsalakia is stunning and known for its azure blue waters. A stone's throw away from a cluster of restaurants, this beach is a great place to unwind.
Athens To Piraeus - Hop-On Hop-Off
2

Aegina
Day Trips From Athens
56 km
Distance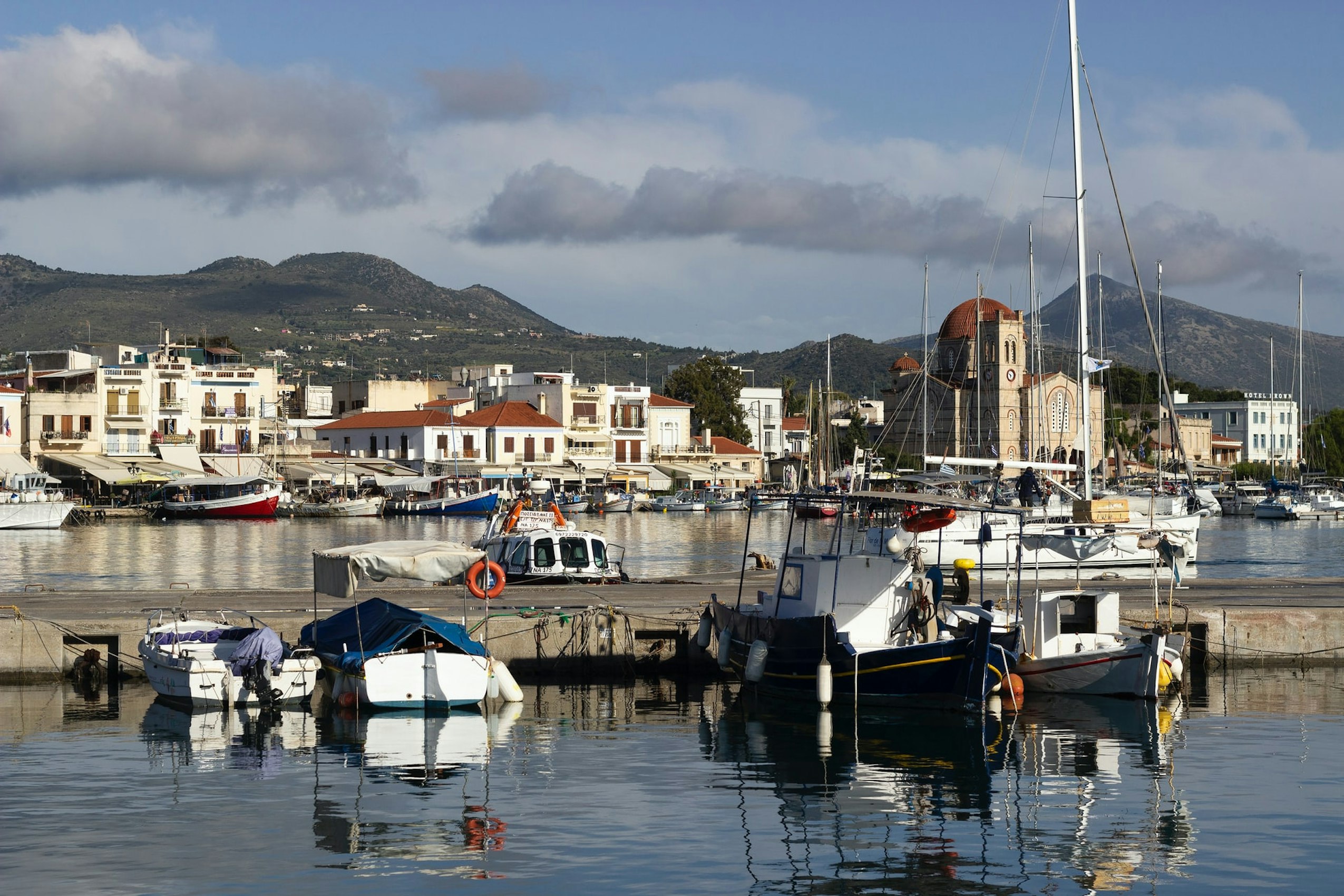 Island Cruise
Closest Island
Make your way to idyllic island of Aegina located in the Saronic Gulf of Greece. Not too far from Athens, Aegina is a beautiful island with vibrant beaches and a rich history, like all things Greek.
Best Time to Visit
April & October
Travel Time
3 hours 10 minutes
Rich History - Ancient and Modern
The ancient residents of Aegina were known as the Minyans and they were a Pelasgian tribe, and created a powerful monarchal state by establishing trade relations with foreign countries including ancient Rome. Ancient Aegina was ruled by kings until it was abolished by King Solon. Aegina exchanged many hands over the centuries, the Persians, the Spartans, the Thebans and even the Ottoman Empire. It was only in the 19th century that Athens became a part of independet Greece, when Greek rebels managed to overthrow the Ottoman Sultanate.
Closest Island to Athens
Greece's cluster of quaint islands is one of the many things about it that draws so many tourists every year. A trip to Greece is practically incomplete without visiting at least one of them, and Aegina is the closest to Athens, and has everything to offer that makes a trip to Greece so exciting - acnient ruins, history and fabulous beaches!
Beaches
Aegina has a number of beaches, not too crowded either, and with just a little bit of research, you could spend an afternoon or a day at a quiet beach or choose to visit one of the livelier ones. There's plenty to choose from!
The only way to get to Aegina is by the sea - what with it being an island - and there are plenty of ferrys to ship you across the gulf! If that's not to your liking, many tour packages offer Aegina as one of their stops!
Keep in mind that the city of Athens is landlocked, so you'd have to go to the nearest port - Piraeus - to board the ferry or a cruise. Make sure to take into account the journey from Athens to Piraeus while planning your trip.
The Paleohora
A Byzantine town that now lies in ruins, before Aegina Town was established, this town was the capital of Aegina since the ancient times, up to as late as the 1820s. Located 6.5 km away from the Aegina Town, these ruins dot the landscape of a remote hill and can be accessed by buses that ply between Aegina Town and Agia Marina.
Temple of Apollo
These ancient ruins can be traced back to 5th century B.C. and are located to the nortwest of the port. Most of the temple lies in ruins save for a singular column that still stands today in its entirety.
Temple of Ellanios Zeus
These ruins lie on the highest peak on the island, on Mt. Ellanion and is the oldest temple in all of Europe. It was built by King Aiakos, believed to be the son of Zeus, who was told by the Oracle of Delphi to pray to his father to bring rain upon the long-suffering Aegina. When it did indeed rain, Zeus was thought to have heard his prayers and this temple was erected in his honour. While not much remains of the temple itself, this site is included in 500 of the most historical places in Greece, and noted for the exceptional beauty it has to offer in the form of magnificent views. The entire Saronic Bay is visible if you are particularly adventurous and venture above the church that stands in the area today.
Moni Island Beach
Another island? Yes! Moni Island is not located too far away from Aegina and you'll be able to visit it on a boat, sailing across the clear waters of teh Aegean Sea. The Moni Island beach is a beautiful one with woods behind it, and a surprising highlight would surely be the wild peacocks! You'll be in for a treat as you relax at this beach, with plenty of eateries in the area.
Temple of Aphaia
Ruins of a temple dedicated to the pre-Hellenistic deity of Aegina, what makes this temple extra special is the spectacular views it has to offer of the Saronic Gulf and the Agia Marina. A large section of the temple still stands to this day as well and is definitely worth a visit.
Athens To Aegina - Top Guided Tours
3

Cape Sounion
Day Trips From Athens
77 km
Distance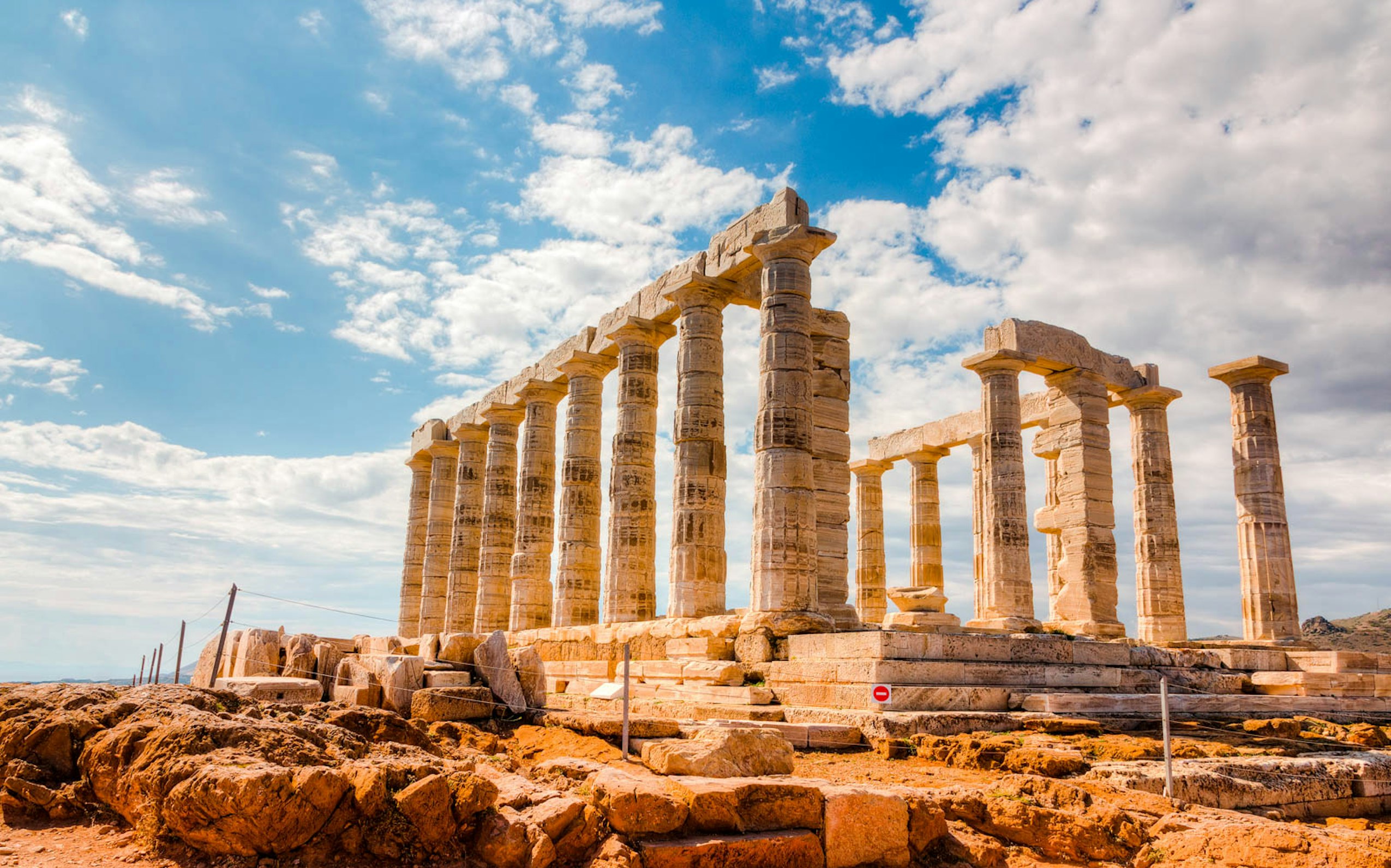 Spectacular View
Ancient Ruins
Close to Athens
Cape Sounion is a promontory located 67 kilometres south-southeast of Athens, at the southernmost tip of the Attica peninsula in Greece. There are several beaches on the cape but to access them requires quite an effort (requires climbing down) and they are rather small. It's most popular site is the Temple of Poseidon, located on top of a cliff offering excellent views off the Greek peninsula.
Best Time to Visit
April to October
Fantastic Location
Cape Sounion is a spectacular location that offers beautiful views of the sea. The primary point of interest, the Temple of Poseidon, are ruins sitting on top of a cliff, a great vantage point for stunning sceneries.
Cape Sounion is located approximately 77 km away from Athens on the tip of the Attican Peninsula.
You can get to the cape by a KTEL bus, the inter-city bus network in Greece, from the Mavromateon Terminal in Athens.
You can also opt for a private transfer or a taxi to get there if you want to explore the space in your own time. Tour groups also arrive at the cape from Athens, often to view the sunset.
The Temple of Poseidon
The Temple of Poseidon at Cape Sounion was built in 440 BC and it is considered to be one of the most impressive landmarks, not only in Athens, but also in Greece. In the past, the Temple of Poseidon at Cape Sounion was surrounded by a wall that had 4 doors and it was covered with marble plates made from Paros. It is a temple dedicated to the Greek God of the seas, Poseidon. The history related to this location dates back to 5th century BC when such temples were used as orientation points for sailors. This temple is considered to be one of the most important monuments in Greece and it has been included on the list of UNESCO World Heritage Sites since 1988.
The Sounio Beach
Offering a worm's eye view of the Temple of Poseidon, the Sounio Beach is a relatively quiet beach located adjacent to the hilltop on which the temple sits.
Rent a Boat!
You can rent a boat at one of the agencies on the island, equipped with self-navigating intelligence. Take this opportunnity to drift out by yourself to the sea and enjoy the pleasures of the Greek sun and sea!
Athens To Cape Sounion - Top Guided Tours
4

Corinth
Day Trips From Athens
83 km
Distance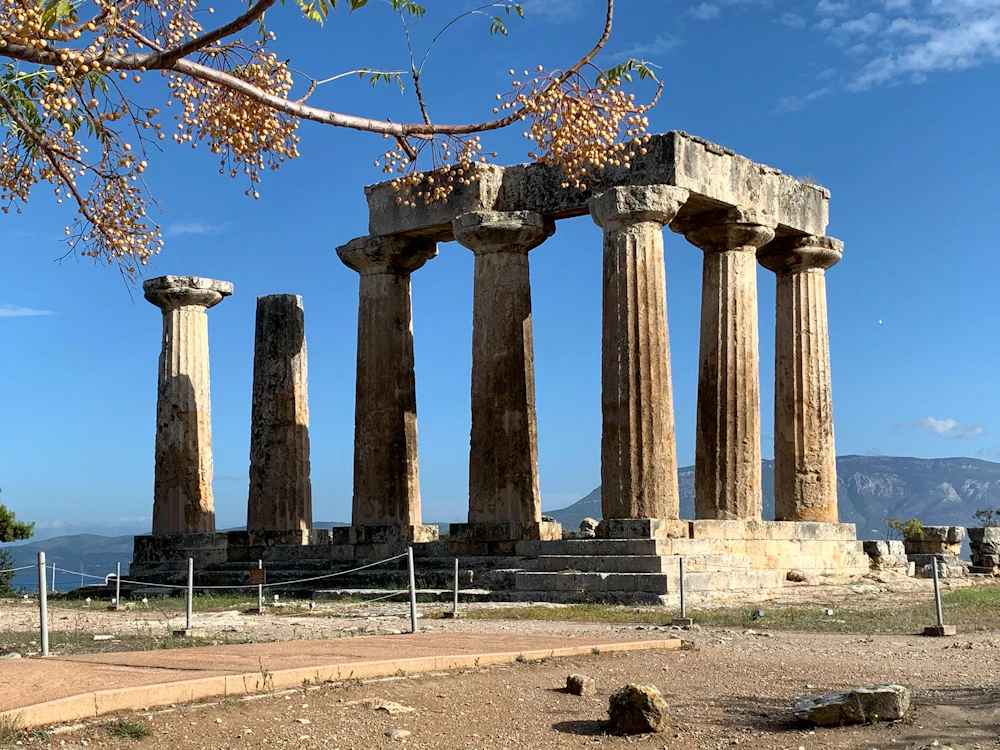 History Enthusiasts
Museums
Corinth was the most important city in ancient times for this region. With a rich history from it's time of importance at the peak of Greek civilization and it's re-establishment by Caesar during the Roman period, Corinth is a beautiful city with a lot to offer. This town has a rich history and it dates back to 1400 BC. The city was home to famous philosophers such as Plato and Socrates. It's control of two strategic ports was what made it so important to Greeks as well as the subsequent conquerors. Today, it has about 100 or so residents. There are several points of interest near the town!
Best Time to Visit
April to November
Travel Time
1 hour 10 minutes
Rich History
Corinth is an important destination for those of us who are interested in both ancient history and archaeology. The archaeological site of Ancient Corinth contains numerous temples, theaters, baths, stadiums, and more.
Beaches of Corinth
The beaches of Corinth are popular destinations for those who wish to spend some time outside and relax on the seaside. Some of these beaches, such as Rio's beach, boast crystal clear waters to give you a peek of the plethora of colourful fish in the sea!
Museums
Museums in Corinth are abundant and contain a number of different types of art, from the ancient periods all the way up to more contemporary pieces. One such museum is the Archaeological Museum of Ancient Corinth which contains artifacts that represent all cultures that have occupied the site beginning with neolithic times all the way up to Roman-era ruins!
In order to get from Athens to Corinth, one must first take a bus. If you happen to be staying near the center of Athens, buses will depart from either Monastiraki or Syntagma Square and bring you directly to Corinth. The trip takes about 2 hours and costs 8 Euros if you have an ISIC card. Otherwise, it costs 10 Euros.
Temple of Apollo
The Temple of Apollo in Corinth is one of the most well-preserved temples because it was not converted into a church or Byzantine building. The temple is dedicated to both Apollo and Athena. It was built in the late 6th century BC before being destroyed by an earthquake. A new temple was then constructed on top of the old one, which can still be seen today!
Temple of Poseidon
The Temple of Poseidon is one of two well-preserved temples dedicated to this ancient Greek god. It was situated on a cliff overlooking the sea--an ideal location for Poseidon's temple. It is located just next to the modern city of Ancient Corinth and can be visited by taking a short walk from the town center. The temple was built during 500 BC and dedicated to Poseidon because one could see across the Inachos river from the temple.
Ancient Market Place of Corinth
The ancient ruins include part of the market place which was located in central Corinth. This market place was an important hub for trade and commerce in Ancient Greece. Markets were typically located near the agora. In Corinth, the agora was situated on a hillside and eventually became a cemetery after Corinth lost its important status as a port city.
The Acrocorinth
During ancient times, Acrocorinth was a castle and city which guarded the isthmus of Corinth. It's high and steep site made it an important fortress to control access in and out of ancient Greece. The ruins still exist today and date back to 350 BC.
The Roman Stadium
The ancient city of Corinth has many well-preserved ruins including the Roman Stadium. It was built during 100 AD and could hold up to 30,000 people! The stadium is particularly impressive because it is still in good condition with all seats intact. Many ancient Greek athletes performed their Olympic Games here, and it has been discovered that there were also paintings on the seats.
The Canal of Corinth
Corinth lies near the site of an ancient spa, which was called the center of the earth due to its warm waters. Today, this location is referred to as the Corinth Canal. The Canal of Corinth or "Kanalaki" in greek, was built under the leadership of the tyrant Peisistratos in Greece, to connect the Ionian Sea with the Aegean Sea. It runs from the town of Aegio and receives water from two rivers: Assos and Megara. It is a stone canal with a length of 5 km and has a width of 30m. It has three bridges, the first in Aegio and two at its end in Kiato. The Corinth Canal was initially 6 meters wide and 393 meters long. The canal allowed small boats to transport goods between the Aegean Sea and the Ionian Sea and it was used to transport the marble of Mount Penteliko to the area of Piraeus. The canal connected central Greece with the cities of Corinth and Patras, cities that were very important in antiquity. The Canal stopped being used in the 14th century after an earthquake destroyed part of its walls and since then it remains unused except by tourist boats and cruises.
The Modern City of Corinth
The city is a popular tourist spot for those interested in ancient history as well as those who are interested in shopping and nightlife. Here you will find many shops selling traditional Greek products such as soaps, pottery, honey, jewelry made from cornelian stone and textiles. In addition, there are a large number of cafes and restaurants serving delicious Greek cuisine. There is a large youth population in Corinth because the city has two universities, which keeps the city lively; you will find many nightclubs and bars that feature entertainment such as belly dancers and fire shows.
5

Nemea
Day Trips From Athens
117 km
Distance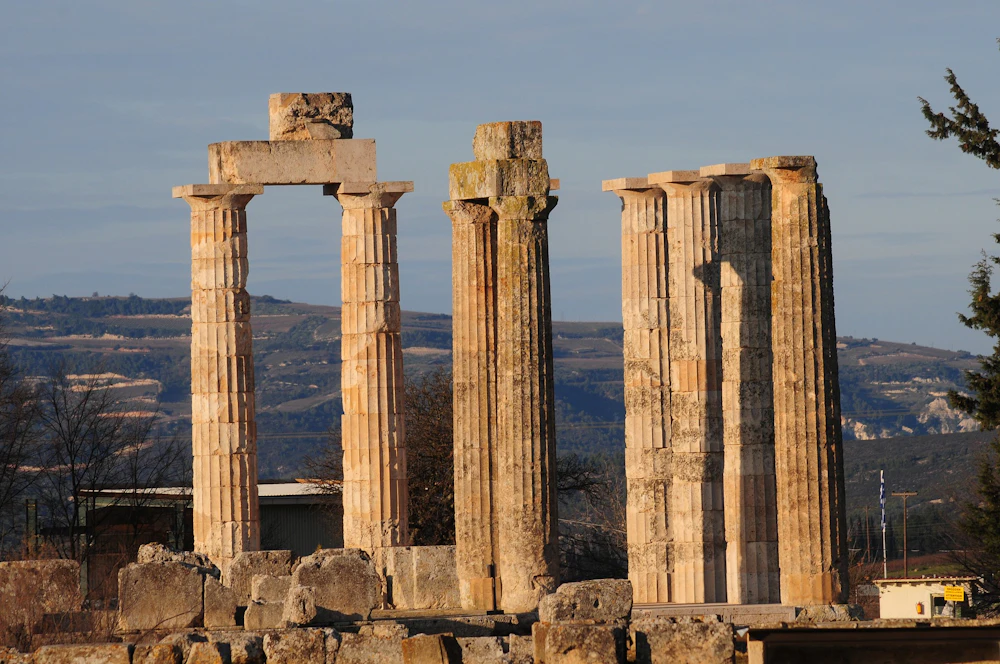 The Nemea Valley is best known for its high quality, low yield dry-farmed vineyards. Located at the base of Mount Lykaion in southern Greece, this region was once home to several important temples and sanctuaries including one devoted to Zeus who was usually accompanied by his daughter Athena. Nemea is a recurring name in the Greek texts and is an ancient city played a significant role in some of the key events of Greek mythology.
Best Time to Visit
May to October
The Mythology
The city of Nemean Zeus, god of shephering and grazing, is a form of Zeus that came to be to signify that Nemea, while unsuitable for cultivating, was apt for grazing.
This is also considered to be the birthplace of the legendary Nemean Lion, which was killed by the Greek hero and demigod, Hercules. The Nemean Lion was famed for it's impenetrable skin.
This was where, Opheltes, son Lycurgus - believed to either be King of Nemea or Priest of Nemean Zeu - was killed by a snake and thus the tradition of Nemean Games was born, to honour his death.
Wine tasting
Nemea is Greece's fourth largest wine region, and the third most important in terms of international export. It offers mainly red wines made from Agiorgitiko (St. George) grapes as well as roditis (red light-skinned wine). The roditis grape here is often blended with cabernet sauvignon, merlot or petit verdot. Nemea has the most extensive area under cultivation for agiorgitiko of all Greek wine regions (10,000 acres), producing some 29% of Greek wines.
Olive Trees
Nemea's olive trees are another key element of this town that contributes to its fame - they're one of the oldest cultivated crops in the world. The trees were planted after the Great Flood was said to have occurred in the area. They're still abundant and continue to produce olives.
Bus
The bus is a 3-hour long journey and passes through Corinth, where you will have to change buses to get to Nemea from KTEL Korinthos. Make sure to check the schedules and routes on their official site of KTEL Korinthos.
Train
You can take a train to the town of Kiato from Athens - 1.5 hours journey - and take a taxi from here to Nemea.
Car
You can either drive or hire a private taxi to get to this city. It's the fastest way to get there if you're short on time and takes about 1.5 hours.
Organized Tour
This is the best way to travel from Athens to Nemea. There are usually many packages to choose from, some include Corinth and Epidaurus in them so if you're short on time and want to cover the best of everything, then tours are an ideal option.
The Nemean Wine Festival
The Nemean Wine Festival is an annual celebration held in the city of Nemea to celebrate the harvest of grapes from the vineyards on Mount Helikon, which is considered sacred ground. This two-day festival also features a symposium where experts come together to share information and discuss different types of wine and winemaking. The festival also includes a wine tasting competition, as well as music and theatrical performances. The winning wines from this competition are then used in the city of Nemea's religious ceremonies.
Archaelogical Museum of Nemea
The museum contains many artifacts from the Bronze Age to the late Roman period. One room in particular is focused solely on pottery urns, mainly with scenes of funeral games. However, there are also urns depicting mourning scenes. When you enter the museum you will see an inscription of two lines on the wall. It reads: "Wherever there is a place for quiet work and happy talk, there people live in peace." This ancient Greek phrase is derived from Theognis of Megara. There are plenty of great exhibits to visit at this museum as you delve deeper in to th history of this ancient city.
Vineyards
Nemea's production of wine means the countryside is dotted with wineries and vineyards. Sprawling estates of wine are a sight for sore eyes. Make sure to drop by some of them and get a taste of the infamous Nemean Wine.
The Graeco Roman Stadium
The Greco-Roman stadium was built in 330 BC and can be visited today. The ancient Olympic Games took place there every four years until their abolition in 394 AD by Theodosius I. But the Games did not disappear completely, they were held again from 1859 to 1870. Only a part of the stadium was excavated and visitors can admire two rows of stone seats for spectators, which are still visible today.
6

Mycenae
Day Trips From Athens
120 km
Distance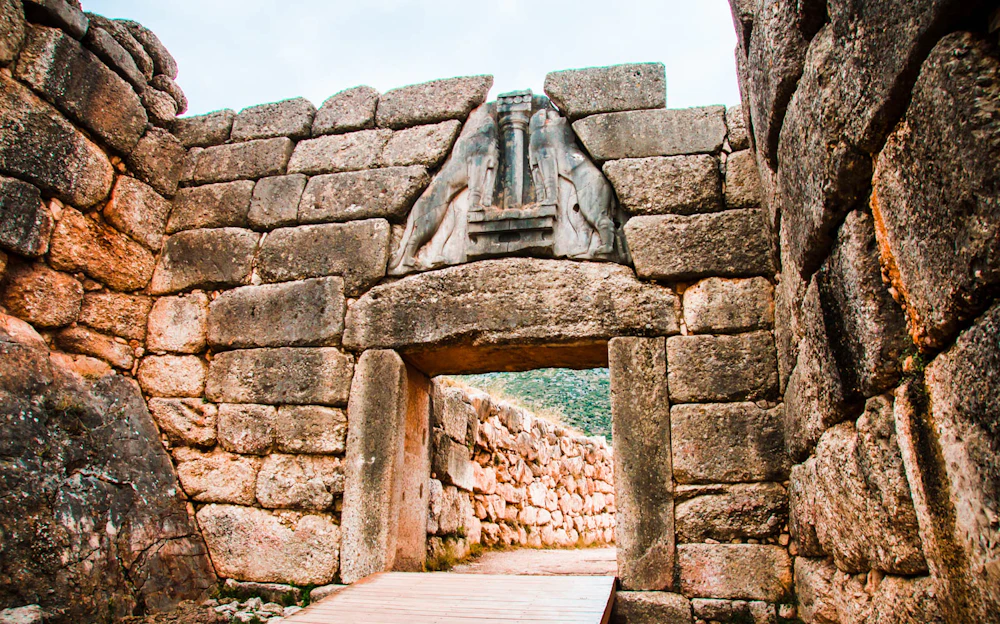 History
Archaelogical Ruins
Mycenae is a city in the Argolid, Peloponnese. The ancient city was built in 1600 BC and was considered one of the most powerful cities during that time. The Mycenaean civilization is known for their architectural brilliance which still has influences on modern day designs. One of the main aspects of the Mycenaean's civilization was their acropolis and citadel. The city is cited by some scholars as the birthplace of the Bronze Age because of the high use of bronze for functional and decorative purposes.
Best Time to Visit
May to October
Travel Time
1 hour 30 minutes
Remnants of the Bronze Age
The ruins of the ancient city-state of Mycenae offer a window into Bronze Age life in Greece over 3,500 years ago. These days it's probably most famous for its appearance as the backdrop to many well-known scenes from Homer's "Iliad" (notably the "Wooing of Helen"), but that's just a drop in the bucket for what you can see.
Deeply Encrusted History
It is one of the most important archaeological sites in Greece that one shouldn't miss when traveling to the country. The history of this prehistoric site dates back to 3000 years BC when it used to be a fortified town with strong stone walls, sophisticated drainage system and paved streets. The Mycenaean civilization flourished between 1600 BC and 1100 BC. During its peak it rivalled Ancient Egypt in power and wealth. It was one of the strongest city-states in ancient Greece and it emerged as a major power in Mediterranean. However, following the collapse of Bronze Age, Mycenae lost all importance and left to be rediscovered by Heinrich Schliemann in 1870 AD.
Close to Argos
Mycenae is close to a site that holds mythological importance to the Greeks - Argos. Considered the eye of Greece, this is said to be the birthplace of gods and titans, but also the site of one of ancient Greece's most famous battles.
Bus
Buses ply daily from Athens to Mycenae. The journey is about an hour long and buses from Athens to Mycenae depart from the Kifissos KTEL Bus Station.
Train
There are no direct trains to Mycenae from Athens. However, you can take the train to Korinthos and complete the rest of your journey by a cab. Mycenae is a half hour away in cab from the Korinthos Bus Station.
Car
About 2 hours long, you can take the journey by car too. Either hire a private taxi or travel yourself, and you'll be able to enjoy a segment of your journey along the brilliant Greek coast!
The Lion's Gate
The Lion's Gate is one of the most famous and imposing monuments at Mycenae. The gate got its name from two stone lions which sit on both sides of the entrance. These monumental statues were carved out of limestone and they date back to 1250 B.C., as indicated by inscriptions found nearby. It has been suggested that these two lions were not built to guard the entrance but rather serve as vehicles for transporting the funeral chariot of a deceased Mycenaean king.
The Grave Circle
The burial chamber or grave circle, located on the slope of a hill, was excavated by Heinrich Schliemann in 1876. This impressive structure was built with huge stone blocks and it probably covered a single burial. The tomb was looted long ago, but the grave circle still offers an awe-inspiring sight.
Ruins of Tiryns
A few kilometers from Mycenae there is another UNESCO World Heritage Site, the remains of Tiryns . This is one of the best preserved Mycenaean strongholds with massive walls, a complex drainage system and impressive megaron-shaped royal quarters. The site offers fantastic views over the Argolis Gulf..
Arkadiko Bridge
The arched stone bridge of the ancient town of Mycenae is a fun but challenging climb. Constructed from stones, it still stands tall today and is a testimony to the advancement of human ingenuity over time – it has been dated back to almost 3200 BC! Spanning across River Evrotas at the western approach to the city of Mycenae, it's an excellent example of ancient Greek engineering. It was built without mortar and most likely held together by the sheer weight of the stones that were stacked atop one another with great precision. The bridge is about 120 feet long and 12.5 feet wide enough to allow two people to cross it side by side.
Tomb of Agemmemnon
Mycenae is a town in southern Greece that was once ruled by King Agamemnon, who took part in the Trojan War. During that time, Mycenae was known as one of the wealthiest and most powerful Greek cities in existence. The people of mainland Greece are well aware that the tomb of Agamemnon, King of Mycenae, is one of their greatest tourist attractions. And yet the site has not been extensively excavated to reveal its secrets. The scanty evidence suggests that the grave was looted long ago and little remains other than a burial chamber cut into the rock and a long passageway. The absence of any significant finds has led some modern experts to doubt that this was Agamemnon's actual burial place, but most agree it is an important site.
7

Epidaurus
Day Trips From Athens
127 KM
Distance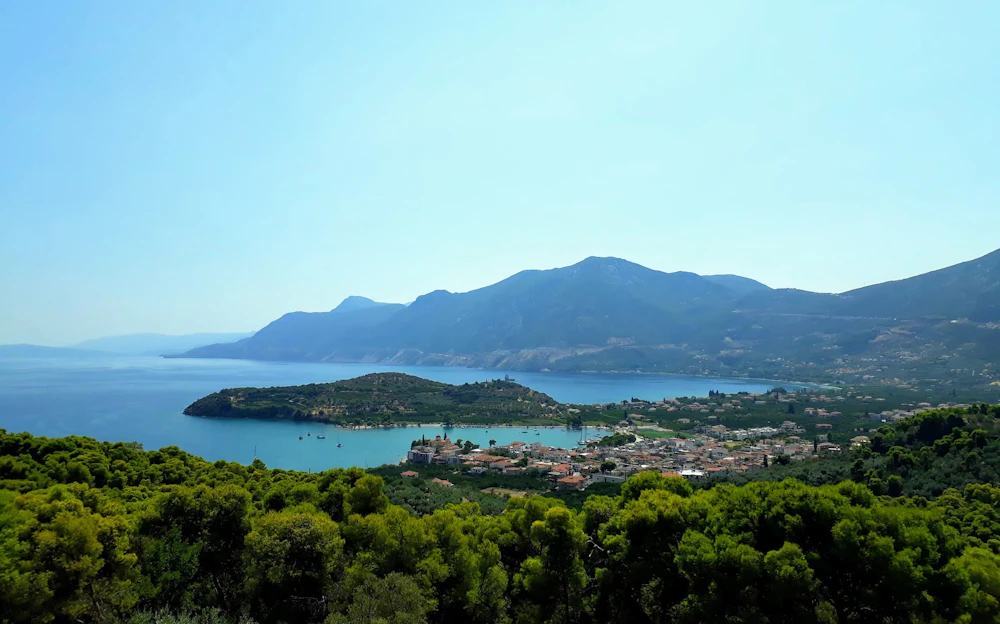 Epidaurus is located on the Argolid Peninsula at the Saronic Gulf. It is 27.5 kilometers from Nafplio, Peloponnese and approximately 120 kilometers from Athens, Greece. It is a great destination for those interested in Greek history and archaeology as well as those looking to spend time at a beautiful beach resort. The "Odeon" of Herodes Atticus is a well-preserved ancient theater that was used for festivals and musical contests. Marathonas Beach is a popular destination for those looking to swim in the Mediterranean Sea.
Best Time to Visit
May to October
Travel Time
1 hour 45 minutes
Rich History
The area around the town of Epidaurus filled with lush forests and tamed to cultivate sweet potatoes, wheat and corn. The city was inhabited since prehistoric times, as evidenced by findings in Neolithic settlements dating 3500-3000 BC. The first inhabitants were Pelasgians (also known as "Pelasgi"), an aboriginal Apian tribes, with the arrival of Greek-speaking populations in about 2000 BC. The famous ancient Greek poet Homer lived around 1200 BC.
Beaches
Epidaurus is also known for its great beaches and recreation facilities. The most popular beach to visit is Marathonas Beach, located 8 kilometers from the center of Epidaurus. It has organized beach facilities with umbrellas and sun beds as well as many cafes and restaurants serving fresh seafood and drinks.
Archaelogical Ruins
Epidaurus is well known for its ancient theater, the first stone theatre ever built. Besides these structures, one can find other archaeological sites surrounding Epidaurus such as various temples, baths, theaters and other ruins. Many are still unexcavated.
History of Medicine
It is also known for the "cult of Asklepios," an ancient Greek god of medicine and healing. Epidaurus was a significant sanctuary, which after 383 BC became a major healing center thanks to Hippocrates' legacy. Ancient pilgrims flocked on Epidaurus from all over Greece. A common treatment for illness was incubation, "sleeping" in the sanctuary. If the patient had a dream it meant that Asklepios wanted to treat him personally and therefore full recovery was expected. People who were not healed either died within the sanctuary, or left it as cripples. Hippocrates' school continued operating there for about four centuries and no less than one fourth of the world's population was treated there.
Bus
From Syntagma or Omonia Square to Epidaurus, you take the bus heading for Kiato. The journey from Athens to Epidaurus takes about 1 hour and costs 5 Euro€ cash. There are no bus ticket machines at the stop, so it is best if you have exact change or a contactless bank card (Vodaphone, Mastercard, Visa Electron). The bus stop in Athens is located on Othonos St., just north of the two central squares. Find your way there by walking through Panepistimiou St., or ask someone for directions if you are unsure. Keep an eye out for the green sign that says Kiato. Bus timetable for the Athens Epidaurus route: Athens – Palaio Epidaurus - At the moment it's 10:30, but if you leave early morning, today's first bus should be around 6-7 am. If you are departing during rush hour (around 7 or 8 pm), make sure you leave early. The bus stop in Palaio Epidaurus is located about 200 metres down from the main square (Epidavros) on the road that leads towards the archaeological site (Vassilissis Olgas and Makrygialos St.)
Car
Epidaurus is located about 60 kilometers southwest of Athens. You can go there by car, bus or taxi. If you decide to go on your own, the drive will take up to two hours depending on traffic
The Ancient Theater of Epidaurus
This is considered one of the most important ancient theaters in history since through antiquity it was regarded as one of the finest examples of architecture. It was not only used for dramas but also for political events like the League of Corinth. The theater is very well preserved despite its age. It was completed in the 4th century BC but it underwent several renovations over time.
Sanctuary of Apollo Maleatas
This Sanctuary of Apollo Maleatas is located at an altitude of 1,000 meters above sea level on Mounts Kynortion and Kourouniotis. It is one of the most important sanctuaries in ancient Greece when it comes to its size and architecture. According to mythology, Apollo Maleatas was born in Kastri and he served as a priest in his own sanctuary. There are no sources that indicate when exactly it was built but we do know that it functioned until the 4th century AD when Christianity became the official religion of the country.
Temple of Asklepios
This famous temple of Asklepios, God of Medicine, is located at an altitude of 900 meters on a small mountain named, appropriately enough, Philolesion. It is considered one of the best examples of ancient Greek architecture. The temple was built between 420-410 BC on the site where Asklepios was believed to have been born. It is one of the most important archaeological sites in Greece.
Guided Tours: Athens to Mycenae and Epidaurus, including Nafplio
8

Delphi
Day Trips From Athens
185 km
Distance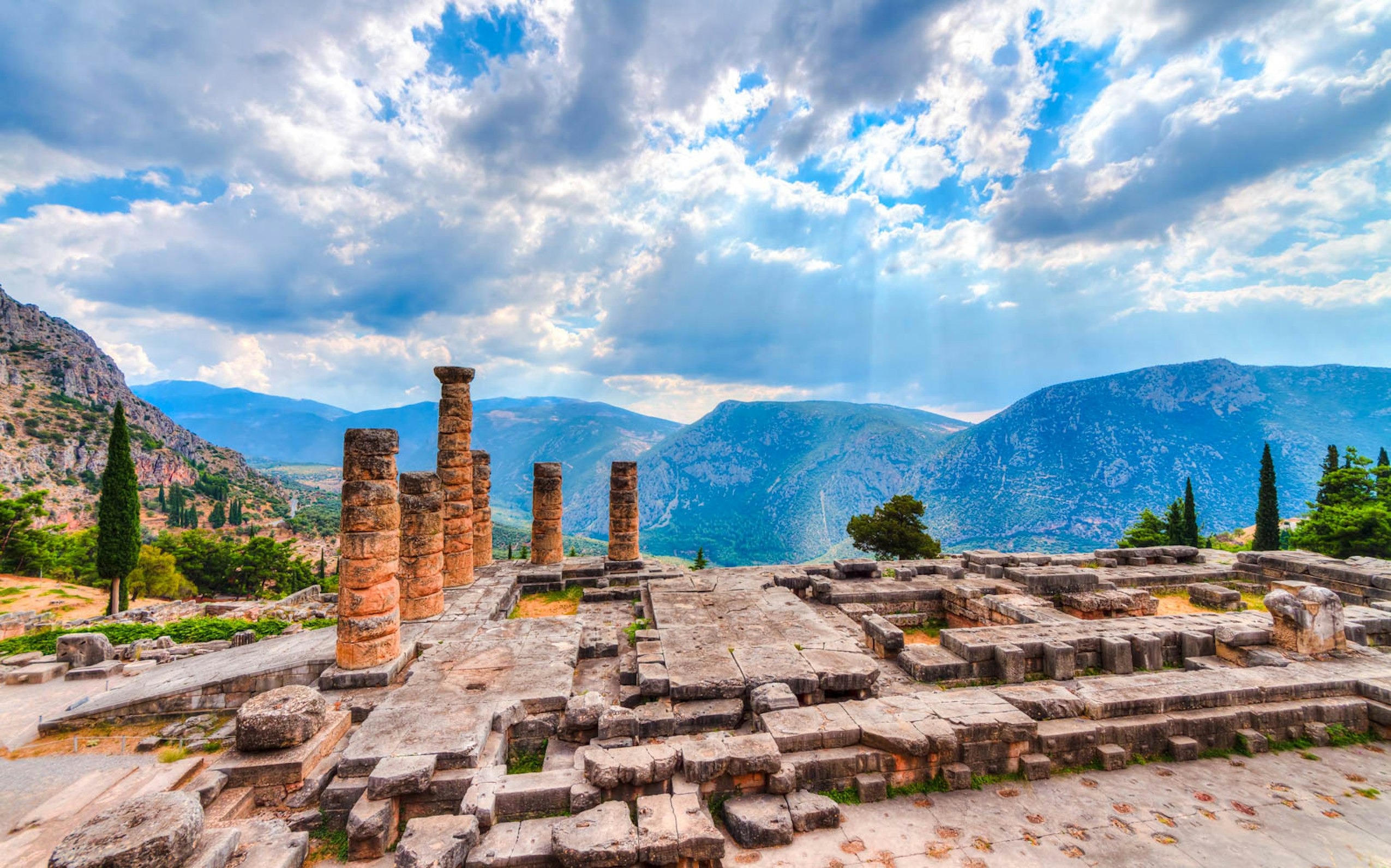 Visit Delphi, a very old city in Greece. This is not only an important archaeological site, but is also a place where modern visitors can enjoy beautiful natural surroundings and an incredible view of the region. The city is located at the foot of Mount Parnassus, on a ridge above the Pleistos Valley. The mountainside was home to many caves including what is known as the "Sibyl's Cave". It has been excavated by archaeologists and contains a single room where the priestess of the oracle sat on a tripod seat over a cleft in the earth.
Best Time to Visit
March to May
Travel Time
2 hours 15 minutes
History
The name comes from the word "Delphys" which means womb. According to Greek mythology, this was the site of the Delphic oracle, the most important oracle in classical Greece. Its fame was so great that it became common practice to reference any consultation with a Greek oracle as a "Delphic consultation". The Greeks came from all over to ask the priestesses of the temple which action they should take in a particular situation. In this way, Delphi has been used since approximately 1900 BC when it was rediscovered by the Greeks.
Views of the Countryside
The way to Delphi, while long, is beautiful! You'll experience firsthand the fabled country-side of Greece.
Archaelogical Ruins
Delphi has always played an important role at the peak of Greek civilization, and the evidence lies in its very tangible ruins scattered across the hillsides and valleys. If you're one to enjoy open spaces and admire remnants of history, you don't want to miss a trip to Delphi!
The way to Delphi is by road. Private transfer, cabs and buses are all options that are available. There are convenient guided tour that includes round trip transportation.
Bus
The buses might be infrequent, but are quite reliable. The buses are the cheapest way to get to Delphi, but with the stops the route has, it could take up to 3 hours. KTEL, the bus company, offers intercity travel and has tickets available for purchase online.
Car
If you are driving to the ancient city, it could take up to two hours. You can also choose to hire a private cab which. Going by car could potentially give you the opportunity to make pit-stops at other sites on the way.
The Sanctuary of Apollo
Apollo is a very important deity in the myths of Delphi. The sanctuary is an expansive site, and includes ancient pathways lined with columns, as well as remnants of ancient walls. One of the most important structures of the Sanctuary of Apollo, is the Temple of Apollo. not much remains of this save for the columns, and was built multiple times. The oldest structures still standing here date back to 4th century B.C. Not to mention, the view from these ruins is simply breathtaking.
Treasury of Athenians
The structure you'll find at the site is actually a replica, while the original sits in the Archaelogical Museum of Delphi. It was built by the Athenians around 510 B.C. and was the sanctum of offerings to Apollo.
The Pythian Theatre
Built to host the Pythian Games, this ancient theatre was built to accommodate at least 5000 people. Located in the heart of the site, it offers stunning views. While Greek in origin, touches of Roman alterations are evident in the ruins.
Castalian Spring
The Castalian Spring is located in a ravine east of the sacred sites. A pit-stop of sorts to those arrived for the Pythian games, and the pilgrims who arrived to consult the oracle of Delphi, the Castalian Spring served as a source of water to refresh themselves. The water was supplied to the spring through a small aqueduct and was distributed by a system of water pipes ending in lion-headed spouts. Two fountains, which were fed by the sacred spring, are still active. The archaic 6th century BCE fountain house has a marble-lined basin surrounded by benches.
Sanctuary of Athena Pronaia
Built at the gateway of Delphi as an ode to Athena's relationship as Apollo's half-sister, this is located half a mile from the main structures of Delphi. Not much surives in this precinct save for the Tholos, a site that looks like it's out of movie, with the perfect air of mysticism and history in the air.
Archaelogical Museum of Delphi
The museum would work great as a final resting stop on your tour as it will help in cementing your knowledge of Delphi. Housed in this museum are all artefacts of significance found on the site of Delphi, including coins, jewellery, etc.
Town of Delphi
The modern town of Delphi is a pretty, quaint sight, established in 1892 as it grew around the site of the remains in Delphi. You can find places to stay here and also take some time to explore the quaint town!
9

Santorini, a.k.a, Thera
Day Trips From Athens
340 KM
Distance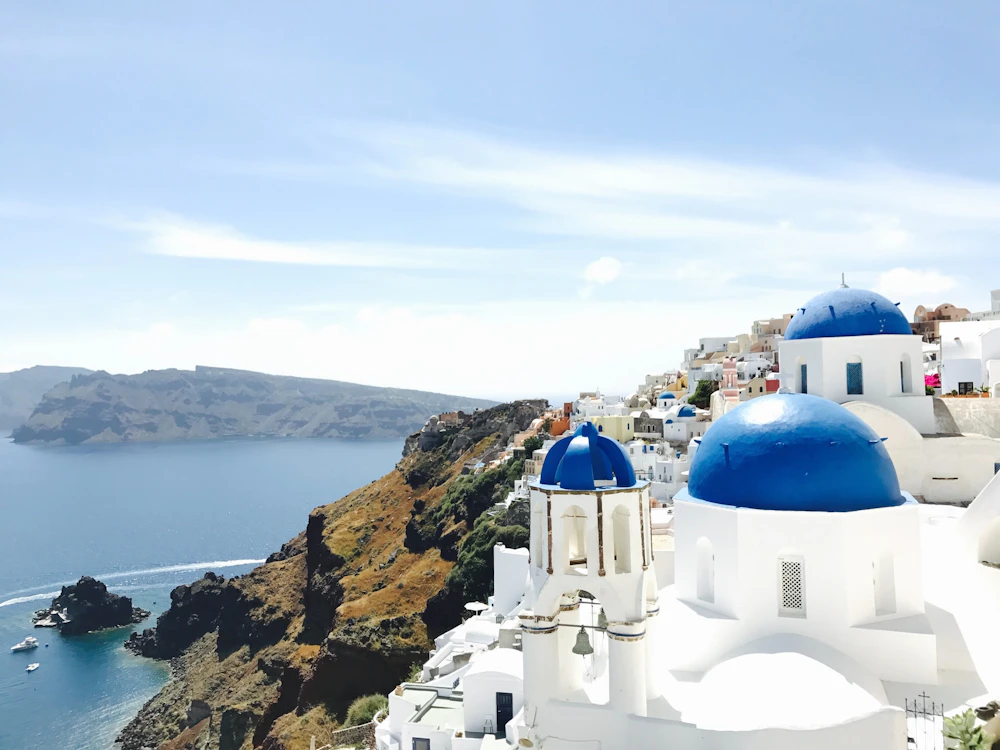 Island
Dormant Volcano
Picturesque Greek Villages
Santorini is a small archipelago located in the southern Aegean Sea, about 200 km southeast from Greece's mainland. It consists of an island called Thera, with a city also named Thera located at the southernmost point, as well as several significantly smaller islands, including Thirassia, Aspronisi, and Therassia. It forms the southernmost member of the Cyclades group of islands.
Best Time to Visit
April to May and September to October
Travel Time
9 hours 30 minutes ( by road )
Scenic Beauty
Santorini is a volcanic island located in the southern Aegean Sea. It is most famous for its beautiful cliffs and white buildings that contrast with the hot-red volcanic rock of the island. Santorini is one of those places that begs to be photographed and will stay in your memory long after you've returned home. The light and color on this island are so dramatic and unique, there's nothing quite like experiencing them for yourself!
Unique Beaches
On the land of Santorini, there are no sandy beaches. The shore is made up of small black stones and rocks which are sharp enough to cut skin. There are some exceptions however, such as Amoudi Bay or Perivolos where you can swim in shallow clear blue waters. But still, this is not even close to the prettiness of beaches in Santorini.
Iconic White Buildings
The blue roofed, pristine white buildings are synonymous with Santorini. The Aegean Sea surrounds Santorini on all sides, providing some of the most beautiful views you will ever see. White houses with red roofs sit in between the water and the cliffs, their bulk almost vanishing in comparison to the expanse around them. Each house is surrounded by a wall of volcanic rock which match or compliment their stone-tiled roofs. The islands have long been a source of inspiration for artists, who come from all over the world to paint them. Their white building rise out of the blue sea, and there is always a breeze that will carry you to your next destination.
Plane
It's an hour long journey from Athens to Santorini by a plane, and the tickets will cost you a between 50 and 100 Euroes depending on the season and time.
Ferry
You can take the ferry across the sea. The journey could take between 4.5 hours to 9.5 hours depending on the ferry you choose.
Thermal Springs
The island's volcanic activity means there are a number of thermal springs that bubble naturally from the ground, and some have been turned into permanent installations that you can visit while on your Greek Island Tours vacation. There are three waterslides in total, two located at the Falasarna beach and one near Kamari beach. Additionally, there are steaming hot-water pools at both the Falasarna beach and near Kamari beach with temperatures reaching 40°C (104°F). The thermal baths are accessible to all resort guests. Just show your room key when you go in.
Caldera of Santorini
The caldera is a collapsed volcanic cone. The volcano on the island of Santorini is thought to have been formed around 1630 BCE by a massive volcanic eruption, which destroyed the earliest settlements on the island and created a huge caldera, which was flooded with water from the Aegean Sea in later periods. Remnants of the island's pre-volcanic population appears to have survived on Santorini until at least 1700 BCE. People can visit the Caldera by either walking or taking a bus tour. There is an entrance fee and visitors are required to wear special shoes protecting them from volcanic ash and other rocks found inside the caldera.
The Village of Oia
Oia is a beautiful village on the north west coast of Santorini. It's most famous for its cliff-hanging houses and blue domed churches, but visitors should take time to wander through its small back alleys also - they are just as charming. Oia was once an island itself, but now it's reached by a narrow strip of land from the south. The waters on both sides of this isthmus are littered with rocks and calderas, making Oia one of the best spots in Greece for diving and snorkeling. Not surprisingly given its remote location, there are very few places to stay in Oia: most visitors need to reserve their accommodation well in advance.
The Amoudi Bay
The Amoudi Bay is a natural wonder! It is a part of the larger caldera and it hosts one of the most picturesque night-time views anywhere in Europe. The bay's extraordinary beauty attracts many visitors, but has also made it an extremely popular destination for nesting loggerhead sea turtles. The bay is also home to an ancient submerged city that was the birthplace of the Greek goddess of love, Aphrodite. The island's stone foundations can even be seen during low tide!
Black Sand Beaches
What makes the black sand beaches of Santorini so special? The island is known for its picturesque views and unique architecture, but a look at its coasts will reveal another one of its treasures: black sand. The black sand beaches have been formed from tiny fragments of basalt rock making them unusually smooth to the touch and ideal for sunbathing. The black sand beach of Kamari is located about an hour's drive from the Santorini airport, and not far from the village of Fira. About half an hour away from Kamari, one can visit the black sand beach of Pyrgos , which has less tourist activity than Kamari but offers excellent views of the caldera.
Village of Pyrgos
Pyrgos is a village located in the southern part of Santorini in Greece that features beautiful, historic buildings. If you are interested in architecture or history, this is one of the most interesting villages on the island with unique examples of Minoan civilization and Neoclassical architecture. The most notable building in Pyrgos is the impressive Church of Prophet Elias (Agios Ilias), built in 1839 and considered to be a rare example of Neoclassical architecture on Santorini. Another interesting building in the village is the Folklore Museum, housed in an old mansion that was once home to the village's wealthiest family. The Rose Mansion (also known as Kamariza Mansion) exhibits traditional costumes used throughout Greece that define different periods of history, along with other examples of local culture and tradition. Another site worth visiting in Pyrgos is the Archaeological Museum, where you can see pottery dating back to 3000 BC. The Archaeological Museum can be found in the basement of a mansion that belonged to an important local family, the Kornaros. It holds findings from many sites throughout Santorini and has one room dedicated entirely to the Minoan civilization.
10

Meteora
Day Trips From Athens
358 KM
Distance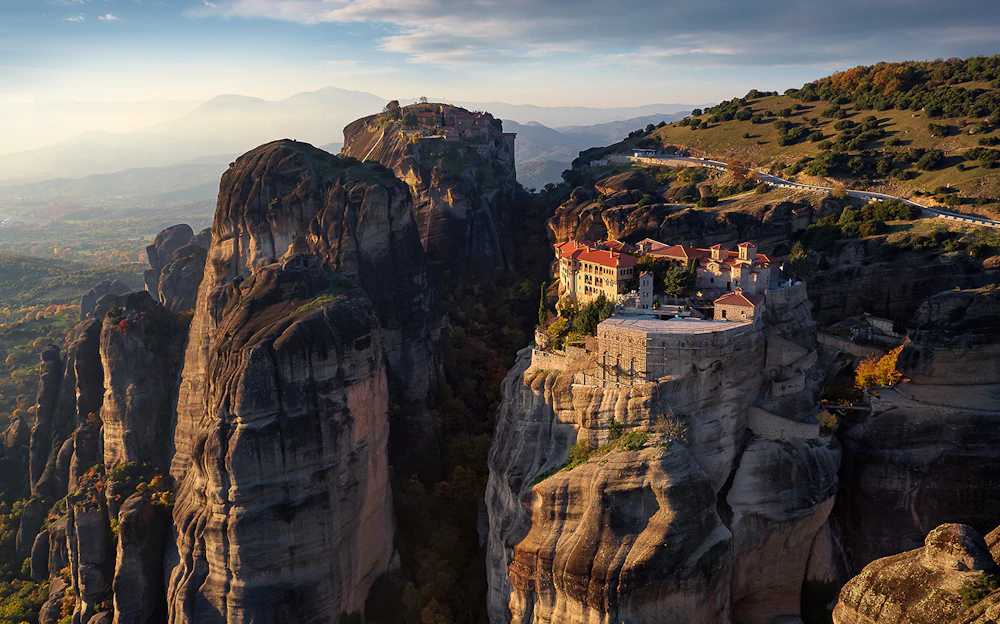 Beautiful Landscapes
History
Meteora in Greece has one of the most spectacular settings in all of Greece. Here, four summits tower above verdant cliffs and a striking landscape. A complex system of trails crisscrosses the precipitous peaks where monasteries were hewn from rock (the origins date back to 15th century), immortalizing this area as one of the world's great destinations.
Best Time to Visit
March to May and September to November
Sandstone Monoliths
Meteora has over 20 monasteries that have been built on natural sandstone pillars. Many of these large sandstone monoliths were once strong enough to have supported buildings complex, but now only a few remain habitable, and the rest are basically pillars with some internal support structure. Meteora is a UNESCO World Heritage Site, and its dramatic rise over the Peneas Valley makes it one of the most popular travel destinations in Greece. Meteora means "suspended in air" which is an accurate description for this monolithic creation.
Monasteries of Meteora
There are six monasteries perched atop towering pinnacles of rock, some as high as 1800ft (549m) above the ground. These incredible medieval-era buildings were designed by the monks who lived there to form a monastic retreat. Getting to Meteora is not difficult, but it can be time consuming for those who don't have their own vehicles. Some options require at least one overnight stay in Kalampaka, which is the closest city from where most of the monasteries are located.
Birthplace of Olive Oil Production
The production of olive oil is something that is deeply engrained in the culture of Meteora. There are more than 16 million trees across 210km², producing around 290 tons of extra virgin olive oil every year. The type of olives grown here have been growing for thousands of years and have become perfectly suited to the environment, providing a rich harvest that is distinctive in both taste and colour. After harvesting the olives by hand, they are taken to a mill where they are ground into a paste for a short time before being separated to produce virgin olive oil from the liquid pressed out of them. This liquid is then filtered through cloths but left with its sediments, becoming pure olive oil. Finally, it's bottled and sold across the country.
Although you can fly directly from Athens to Kalambaka, it is advised to take a train from Athens to Thessaloniki and a bus from there. It's a very easy route, only 2h 30m trip and much more scenic! You'll be following the old Via Egnatia on land and see many historical sites along the way.
The Monasteries of Meteora
The monasteries of Metéora are located in central Greece, at the northwestern edge of Thessaly near the Pineios river and Pindus Mountains. These structures date back to the Byzantine period and Greece's "Golden Age," but the monasteries were founded in the 11th century when ascetic monks sought refuge from worldly temptations and established small communities dotted throughout the steep cliffs. There are still six active monasteries that are built on natural sandstone rock pillars, main one being the Great Meteoron. These monasteries were built between the 14th and 15th centuries by monks who believed that building monasteries in such inaccessible places would help them avoid worldly temptations and distractions, and give them more time to focus on religious worship.
Kalabaka Town
Kalabaka Town is located at the edge of the plain of Thessaly and on the foothills of mount Menoikio, as such it has some nice views to offer for those that decide to explore it. It's just 3km from the Meteora monasteries, which are justifiably its main attraction. Kalabaka Town is built amphitheatrically on the eastern slopes of mount Menoikio, at an altitude of 300m above sea level. Despite being quite close to Kalabaka city (which serves as Thessaloniki's regional airport), it is a peaceful little town with a friendly atmosphere. It is a good place to rest after visiting the Meteora monasteries. The first thing that hits you when arriving in Kalabaka Town from Kalabaka City is its architecture, because the town is built on rocky hills making for a very picturesque setting. The downside to that of course, is that it's not very practical when it comes to transportation in the town's narrow streets. Main attractions in Kalabaka Town are its traditional restaurants serving local dishes in a relaxed, family-friendly environment.
Mushroom Hunting!
People go to Meteora for a lot of reasons: beautiful monasteries, hiking and rock climbing. But if you're lucky enough to also be there in mushroom hunting season (autumn/fall), then it's a real treat. The most popular ones are definitely the prized truffles, from Kalambaka. These small black fungi have a sharp taste and will make an incredibly tasty omelette. There's also a lot of good edible mushrooms that you can find quite easily around the area – chestnuts, chanterelles and meatier porcinis – but these are no truffles. If you're after a delicacy, then the black truffle is what you're looking for. You can find these in or around fallen, decomposing leaves in forests that have beech trees. It may sound like an easy thing to do but it's not something that everyone will get right away. It can take years to learn how to properly locate these precious mushrooms. So if you're not an expert, then just keep your eyes peeled for fallen trees and walk around them carefully. It's also a good idea to bring some dried porcini powder with you as a kind of back up. This is easier than carrying fresh truffles with you because they can easily break or get squashed. Porcini powder is also very good for enhancing the flavour of sauces and soups so it's well worth bringing some along with you, provided you've got the space in your luggage.
Day Trips From Athens Map
Things To Consider Before Booking A Day Trip From Athens
Money: How to Balance Your Budget
Budgeting is tough and you need to find the right balance, as time can amount to money on a holiday. You need to maximise your time in a new destination while making sure you stay within budgets. The best way to go on day trips from Athens is to join a guided tour. These tours help you combine one or more destinations ensuring you see the best sights.
A guided tour will also cut down on your transportation costs and throw in more perks like the experience of a guide. You can get great insights on the destinations as well as allow for flexibility and not be bound by public travel schedules!
Season: What's the best time to go?
A lot of people would say spring because of the mild temperatures. If you are planning to visit Greece for this reason, you are not alone. The period from April to June is the best time since the weather is very pleasant and it does not rain too much.
October-November can be another good choice because there will be less tourists. The downside is that it will probably rain a lot.
Sites: Which Sites You Can Cover, and What to Expect
The most difficult task of travel planning is to prioritise which sites to see and which to leave out! The task can get more so difficult in Greece, especially while choosing day trips from Athens because the city and the country itself is seeped in centuries of history. The best way to choose would be based on your interests and the possibility of combining these destinations.
Almost any place in Greece is perfect to visit if you're a history enthusiast or can find it in yourself to admire the archaelogical ruins that still stand as a testament to a rich past.
Time: How much have you got to spare?
Time is as good as money in the pocket! But unfortunately, most travelers have to make the choice of spending time judiciously on their holiday. Most day trip destinations from Athens are within three hours of journey time, and many of them can be combined based on the route as well.
Most guided tours ensure you make the best of your time and cover a lot on a full day tour. However, if you are lucky and spending more than a few days in Athens or are from Athens itself, then you can go on longer trips. Meteora, Santorini, and the Saronic Islands, among the many other possible locations, are great destinations, and worth extending your trip for. If you get the time, try taking a trip to Mykonos, Sparta and Crete as well.
FAQs
Where can I travel outside from Athens?
5 of the best destinations to travel outside of Athens are:
Delphi
Meteora
Corinth
Nemea
Cape Sounion
Which Greek islands do day trips to Athens?
Islands like Aegina, Agistri, Hydra, Kea, Spetses, Poros, and Kythnos are among the closest groups to Athens, and can be reached by ferry.
Is Delphi an island?
Nope! Delphi is a town and an important archaeological site, 185 km away from Athens.
Is Mykonos or Santorini closer to Athens?
Mykonos is closer to Athens, with a minimum of 2.5 hours needed on a ferry, while Santorini can take at least 4.5 hours by the ferry. However, if time is an issue, you can always fly down to Santorini from Athens if that's your preferred destination.
How long is the boat ride from Santorini to Mykonos?
Can you island hop in Greece?
Definitely. While you, of course, cannot cover them all in the same trip, if you plan just right and do your research about the different clusters of islands dotting the seascape around the Greek peninsula, you can cover quite a number of islands through the sea.
Are Greek ferries expensive?
They're at least half the price in comparison to the European ferries. The costs are fixed in proportion to the distance, and you might get good deals if you take packages either with the ferry company or island agencies.
Can you do a day trip from Athens to Santorini?
It is possible provided you take a flight both ways because the trip to Santorini by sea is at least 4.5 hours, and at most 9.5 hours.
What is the easiest Greek island to get to from Athens?