---

Nicknamed the "Playground of the Rich" and "Las Vegas of the Middle East" in traveling circles, Dubai has everything that one would want from a holiday - white sand beaches, sweeping desert dunes, historical city quarters, some of the world's largest shopping malls, exhilarating theme parks, a plethora of outdoor and adventure sports, magnificent skyscrapers and much more.
Headout has a wide selection of experiences in Dubai, suited for first-timers and locals in the city. Read what Headout Dubai guests have to say!
Headout Reviews of Top Attractions in Dubai
---
"Experience was like.... We felt we were on cloud 9...!!!!! Gr8 service...special mention for the person who prepared coffee for us @the Cafe on floor 125 was very kind and generous..and coffee was excellent (best coffee I had in Dubai in my 21 days stay) ..!!!"
"Booking online prior to arrival was really quick and easy. The forever changing views from the top of the burj are amazing and all a worth every penny you pay."
"My Dubai trip would have been incomplete without the burj khalifa experience! Thank you headout for making this possible!!!"
"We enjoyed the scenery as well as the service. It's good yo see the old and new dubai, even amazed by what will be dubai 50 years from now."
"I was there with my family. We enjoyed each section in Dubai frame, however, the top view and the glass path were amazing. I recommend this place to all my friends and relatives."
"It was a beautiful experience. Headout made it so easy and simple for us to visit the place without standing in the long queue that too during Eid Holidays. I would highly recommend this site. Booking has never been so easy. Great job. Got the tickets in seconds on my mail ID and no need for print outs as well. Completely satisfied. "
"Easy and simple. However age options was not provided. I received the confirmation and tickets in no time. I am very happy and will definitely recommend it to my friends and used it again. "
"I purchased those tickets in a very reasonable price thanks to headout. My daughter loved it, and I regret not buying the ticket with the penguin encounter with it, we had the penguin cove but not the encounter with them. Anyways, overall was great experience for my friends and daughter. Will definitely book again with you on our next adventure. Thank you again headout..."
"We had a nice time and it was just perfect for our daughter's 4th birthday! A must see..especially the underwater zoo. "
"Original price at park was 259 on same day, we bought at 169 each thanks to headout. Tickets were with bar code and entry was allowed within seconds. "
"The waterpark is nice. Expected more for location and price. We booked a ticket included a meal. You could choose a couple things from a different menu. Overall we had a nice day and enjoyed the attractions."
"I booked very last minute and thought that I wouldnt receive my tickets but I somehow got it within 20 minutes which was amazing. Also the check-in process was very simple and quick. Would recommend using headout, they are very reliable in my opinion. "
"This is my second visit to IMG. My family loves it and we enjoyed alot. This time my son got lil height and we had great fun in ride. Waiting for next summer to visit again."
"Have lots of fun, all the covid protocols were in place making IMG a very safe place for family and friends. and being indoors, IMG would be my first recommendation for any family entertainment."
"We loved the ease of access to the offers online and how quickly the voucher landed in our inbox. The voucher is also the ticket so no standing in cues! You can walk right in!"
"My daugther loves the snow! It was a long queue since it was a weekend. Though we already have the ticket printed out, we still need to get in to the queue as we didnt get our ticket in their own website. However, it was fast and when it was our turn, the staff just scan the QR code and give us our wristbands, no hassle."
"Being from a tropical place, seeing snow and being able to touch it was incredible."
"Definitely worth visiting if you're in Dubai! We went there for the second time through headout. Got our tickets instantly! The park was well sanitised and they followed the social distancing protocol. Great experience overall."
"Used Headout first time for visiting the Dolphinarium. The ticket issuing process was very simple and smooth. And we enjoyed the show with our guests. "
"We had a great time! Headout helped processing our tickets immediately. We also got a change to interact with the Dolphins. It was safe and totally worth it! Loved how everything centred aroung covid-19 safety measures! Kudos for organising a seamless experience!"
"It was good. But the fact that we can cancel only 24 hrs before..is a little..inconvenient.By mistake we booked the wrong timing....and then could not cancel it as it was on that day.Thanks to the person here who changed our show timings for us!"
"It was very interesting to have my 2yr & 8 month Son out for the day. He really enjoyed the interaction with the butterfly's & staff were Fab. Yes indeed I would recommend it to anyone who would love an overall interaction with one of beautiful Nature's Humble Insects. "
"My son and I loved it! It is pricey compared to other Dubai attractions but it worth it!"
"It's a beautiful and greenery zone, so many different type of butterfly is there its so nice area"
"An amazing experience with a kind and professional guide Commando. It is a great excitement to ride a camel and ride through the desert in a jeep. Recommendation to anyone who loves adrenaline."
"This app keeps everything organized for you. If I've had a question they have answered. Use the live chat."
"Was able to find cheap tickets at the very last minute! Will definitely use this app again."
"Was really awesome! Our guide Comando was really amazing with the desert driving, he really went all out, was super nice! Kind of like a roller coaster. Thanks for the great pics also, and even sending them. The camel ride was very short, but at least you have the chance to take some nice pics. 5/5"
"The dinner could've been better, but rest everything was simply outstanding"
"Desert safari was great, but Quad biking is definitely the highlight"
Top Rated Headout Experiences in Dubai
---
Recent Headout Dubai Reviews
---
3D World Dubai Trick-Art 'Selfie' Museum, March 2021
I would recommend Headout to everyone looking for entertainment and enjoyment or rather loads of things to do in dubai. Thank You and certainly will be coming for more ..!
This is pure luck! now I will use this website for everything. Literally 50% off from original price and no "catch". All went perfectly well! Experience was great as always but easy on the wallet. Thank you!
Dubai Fountain Show & Abra Lake Ride, March 2021
We enjoyed the boat ride and fountain view. It was such a lovely outing that we're glad that we did and will forever cherish this memory. We will definitely recommend this experience. It's an experience that leaves a lasting memory of Dubai with a great view. Also, it's very romantic!
Louvre Museum: Skip the Line Tickets, May 2021
Thank you for your good service and follow up email the day of our museum visit. Initially I tried to sign up and found out, with the help of your customer service rep. that my order did not go through and I was not charged...so tried again and it all went well until the next day when I still had not received my tdickets. Another email to customer service corrected the problem and I received my tickets. A shakey start with one problem all mine and another yours but it all ended up OK. I will use you again. Thank you.
Was skeptical as I had never used headout before and the pricing was really good. Everything was perfect and smooth so we were thrilled. Definitely use headout again for more adventures.
Dubai Ice Rink Tickets, March 2021
Booked a Dubai Ice rink ticket through head out voucher and it was a very quick and cost effective option. Thanks Headout!
Laguna Waterpark Tickets With Meal Voucher, January 2021
I enjoyed how easy and clear it was to book the tickets as well once upon getting there to walk up to the booth to get my park bracelets. The included meal was a bonus and an excellent deal!
Desert Safari, January 2021
Every thing was really good The car which was driving us was awesome The sands bashing and the other shows they were perfect and beautifull The only comment was the food Is was bad And the quality of it wasnt good at all ( very bad dinner experience ) but despite it Ur care of costumers is incriedble Thank for ur regard Such an increidble company
Dubai Aquarium & Underwater Zoo, June 2021
Heading out with Headout brought the experience to a whole different level. Fast transactions, emails, discounts and updates keeps you posted. Giving you feedbacks if ever there's any delay on your ticket makes you feel at ease. Definitely recommended for travel on the go or planner before travelling. 100% best experience!
Dubai Desert Safari with BBQ Dinner & Live Entertainment, April 2021
One of the most exciting and thrilling experiences I've ever had. I really suggest Commando as a guide; he is the best. He also takes outstanding pictures. If you go, please make sure you ask for him. He goes over everything in great detail.
It´s a nice experience. The place is clean/organized and has a beautiful view of the town. Following what the Museum of Louvre is doing in Abu Dhabi they should keep running the electrical carts to transport the tourist from parking lot to the main entrance, specially over the summer time when is really hot and unpleasant for walks.
Dubai Ice Rink Tickets, July 2021
Booked online with Headout whilst standing in the queue at the Dubai Ice Rink as we realised the prices were cheaper than at the ticket counter. It was an easy purchase and the tickets were received via email immediately. When we got to the front of the line we just opened the pdf attached tickets and they scanned them on my phone. We paid an extra AED 45 for a snowman skating aid for a child but the skates and lockers were free. It's cold, take a sweatshirt. Very fun 90 minutes, our family loved it.
Jebel Jais Flight, July 2021
Outstanding experience! My 14 year old son and wife ventured out to do the zip line. My wife was highly second guessing if she could do it or not. All the staff were very professional and safety oriented. They made her feel safe and confident. We all completed the zip line and now have great memories forever!
Dubai Aquarium & Underwater Zoo Tickets, May 2021
With a big difference in price and more than 50% price reduction it was worth the upgrade! No issues exchanging the tickets.

Thank you.
Dubai Butterfly Gardens, May 2021
It was very interesting to have my 2yr & 8 month Son out for the day. He really enjoyed the interaction with the butterfly's & staff were Fab. Yes indeed I would recommend it to anyone who would love an overall interaction with one of beautiful Nature's Humble Insects. Good day out with the Family or Children
Dubai Butterfly Garden, January 2021
That is awesome I booked tickets in one minute and I got confirmation within a second highly recommended this website for the booking thank you.
Dubai Dolphinarium, June 2021
Used Headout first time for visiting the Dolphinarium. The ticket issuing process was very simple and smooth. And we enjoyed the show with our guests.
Amazing experience!! Not only was buying ticket from headout a pleasant experience, I got a huge discount as well. The Green planet was an excellent place to vist. The staff there were friendly and very informative. Must vist for all visiting Dubai (felt like visiting a tiny bit of the Amazon).
Green Planet Tickets, March 2021
I will absolutely recommend Headout. Everything went like clockwork.
IMG Worlds of Adventure, July 2021
I did a last minute purchase for IMG. I first contacted headout via chat to make sure I can get a booking on same day. Luckily, we have a slot. We entered using the bar code entry tickets. Will definitely make another booking from Headoout. I'll give them a 5 star review. Thanks a lot for the wonderful experience.
It wasn't busy at Dubai Frame when we went, around 9.30am but as we were leaving, it was packing up so best to go early. Great views from the top, very impressive building and fabulous photo ops. Could do with a small seating area as there is a place to buy refreshments, but nowhere to enjoy consuming! Also suggest a bit more info on the construction details (size, height, time to build, reason for design, etc...). Set in a lovely park too so really nice stroll around the grounds after our visit. Allow about 1hr for the whole visit.
Ski Dubai Snow Classic Pass: Unlimited Access to all Rides, June 2021
wonderful..easy accesible & worth using.
Cashbach is for real & can be used in a best way.
But mobile application shall be improved ,several issues are ssen
Mohammad Atif Kamaal Naseem
Dubai Dolphinarium Tickets: Dolphin & Seal Show, February 2021
Headout Rocks.. everything was good as we made first time booking through Headout surely will use the app again and again.
Travel Experts Around The World Love Us!
---
Headout Review 2021: How to Book Tours Online
I wanted to write a detailed Headout Review to help you decide whether to book with the Headout tour company.
One of the best ways to travel deeper, to learn more and to learn about a destination is to experience it at the same time, with someone who knows what they're talking about. Read More
Vicky Flip Flop Travels / Travel Blogger
Is Headout Legit? A Detailed App Review
Want a 15-minute NYC helicopter tour from Downtown Manhattan? What about breakfast and a camel ride in the Dubai desert?
Headout helps you plan all of the experiences mentioned above, and more!
It's a mobile-focused activities booking app and website with options around the world to check off your bucket list. Read More
Jen on a Jet Plane / Travel Blogger
Booking Travel Experiences with Headout: A Review
Headout.com is a travel booking website that has an extensive list of activities, tours, tickets and excursions that you can book all around the world.
You no longer have to stress for weeks in advance about what you're going to do on your next vacation. Simply head out and enjoy the experience. Read More
Don't Forget To Move! / Travel Blogger
Why Book With Headout?
---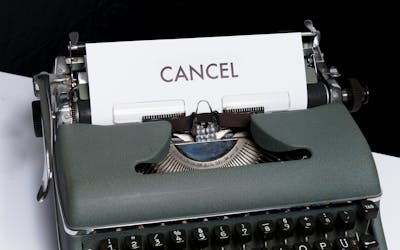 78% experiences on Headout can be cancelled 24 hours prior at no extra cost
We advocate spontaneity and love last minute plans! However, losing money over last minute changes is a bummer. We've worked with local partners around the world to accomodate flexible cancellation policies for 78% experiences on Headout. You can cancel 24 hours prior your experience date and get a full refund at no extra cost.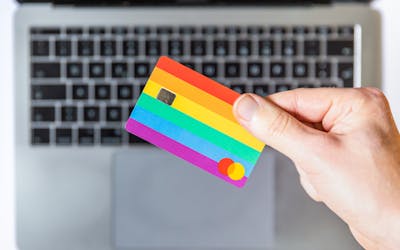 Couldn't make it for the experience? Here's a 50% refund
We live in unpredictable times. If you didn't show up for your experience, simply chat with our customer experience executives and get a 50% refund. No questions asked.
Chat, call, email, tweet or DM. We're available 24*7
Our customer experience team is at your service, 24*7, 365 days a year. Reach out to us in whichever medium you're most comfortable with (even Instagram DM's fly with us) and we'll solve your queries in the quickest fashion, to the best of our abilities.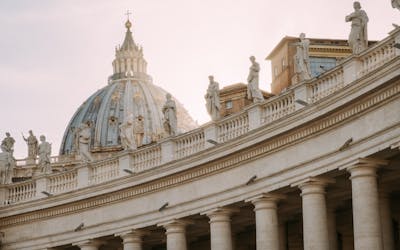 Found it for lesser anywhere on the internet? Send it over and we'll price match
We take pride in having the lowest prices online, but if you find the same experience priced better than ours, we'll price match! Simply chat with our customer experience team and they'll have it done.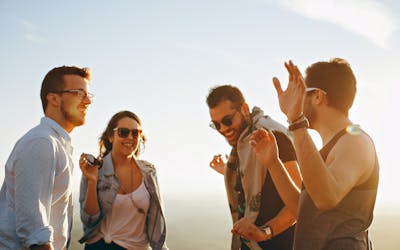 87% of Headout experiences have cashbacks ranging from 5% to 10%
It's an endless loop of earnings and savings with Headout. With every experience you book on Headout, earn cashbacks and enjoy a discount on your next experience.
Top Rated Headout Cities
---