Why visit Granada
---
Situated in Andalusia, Granada is a heavenly city that captivates visitors with its cultural and historic heritage. The city boasts numerous palaces and gardens owing its legacy to the Moorish and Spanish Empires. Be a guest at this ancient city and experience its sophisticated lifestyle.

The Moorish Jewel
Granada is a 1000 years old city and is a melting pot of both modern and ancient times. The preservation of its history, medieval complexes, contemporary and classically designed buildings puts Granada on a pedestal. The province of Granada is a present to Spain by the Moorish rulers with legendary mausoleums like Alhambra and the Nasrid Palaces that house alluring pools, courtyards and vibrant blooms. Dwelt with the air of chic streets and architectural marvel at every corner, this city leaves an unfading trace of awe in every visitor's memory.

The Red Castle- Alhambra
Founded in 1238, the Emirate of Granada is home to various World Heritage sites. One such site is the palace city of Alhambra, Granada's most emblematic monument and the most visited place in Spain. Alhambra sits on the foothills of the Sierra Nevada, lying just above the city of Granada. Previously home to the Nasrid Sultans, the palace offers an opportunity to truly admire the extravagant Moorish architecture, lush gardens, cascading water features and glorious views of the city.

Gastronomy
The culinary history of Granada is dense with Narsid, Middle Eastern, Sephardi and Roman impact. Eating is inexpensive as most of the bars serve free Tapas (a small portion of food) with every drink. Every pedestrian street is lined with a wide variety of restaurants. Ask for Un Costa, a local wine that is handy at every bar. Indulge yourself in the local gastronomy and the succulent flavours of the Andalusian city.
Granada Travel Guide
---
Granada is a magical city with its roots firmly seated to date in the Moorish era. It's the kind of city you will dream of when you hear fables of Arabian nights. The grand Nasrid Palaces, the magnificent gardens, the opulent past and humbling town is a living charmer. Granada will surely inspire you whether you are a history geek in search of a city to relive the ancient era or a modern vagabond. Our Granada travel guide exists to empower you with how you can explore and experience the best of the city.
Top Experiences in Granada
---
Granada Essentials
---
Granada Trip Planner
---
Here is all you need to know about the ancient city to plan a smooth visit.
Weather

When to visit

Budget

Visa

Travel Tips
Weather in Granada
Short summers and long winters make up the yearly calendar of Granada. No wonder the Moorish Kings built their palaces to resemble a forever spring season. Below is a brief look at the seasons and what to expect during them.
You can check the weather here.
Granada in Spring
Spring is the best time to visit Granada. The weather compliments the lush gardens and it is not too hot to wander in the old neighbourhoods. You'll find swarms of tourists getting the best of the climate and touring in every direction. Aloof from Generalife gardens, Carmen de Los Martires is a lively bed of flowers that you should stop by.
Granada in Summer
Believe it or not, the city gets more lively in the summer. Although the sun can be scorching, most events like Feria del Corpus take place during this season. It is highly recommended that you carry sunscreen, light clothes, light footwear and an oversized hat while packing. Steam massages and sauna baths are activities you should not miss!
Granada in Autumn
If you want to catch the religious events of the city, Auntum is just the right time. Virgen de las Angustias is a cultural event that takes place on the last Sunday of September where people march in a procession following the idol of the Virgin Mary. Sunny days are still in abundance and you can catch sights of the quaint towns of Sierra Nevada, and Montefrío.
Granada in Winter
If you are rightly dressed, Granada's winters are more than bearable; they're beautiful. Though the temperatures can drop below minus 0, the city still experiences some sun since it sits 700 meters above sea level and close to the Sierra Nevada. Among the several activities, skiing down the snow of Sierra Nevada stands out.
The Ultimate Alhambra Granada Experience
---
Buying Alhambra tickets can be quite a complicated affair. Here's why. A much simpler and easier solution is to grab tickets for an Alhambra Tour. The walls of the Alcazaba fortress and the hallways of Nasrid Palace whisper secrets of the Moorish past that no audio guide or online article can tell you as the locals do. Know every inch of the city, the palaces and its history from an expert local guide on a guided tour.
Before you sign up for an Alhambra tour, know all about the different types of guided tours available, a few know-hows that will help you pick the right tour and our curation of the Top 8 recommended Alhambra Tours.
Day Trips from Granada
---
Once you've had your share of Granada and its offerings, take a day trip to any of the nearby towns - be it the mountainous landscapes of Las Alpujarras or the beaches of Marbella. Here are our top picks for the best day trips from Granada.
The Granada City Pass
---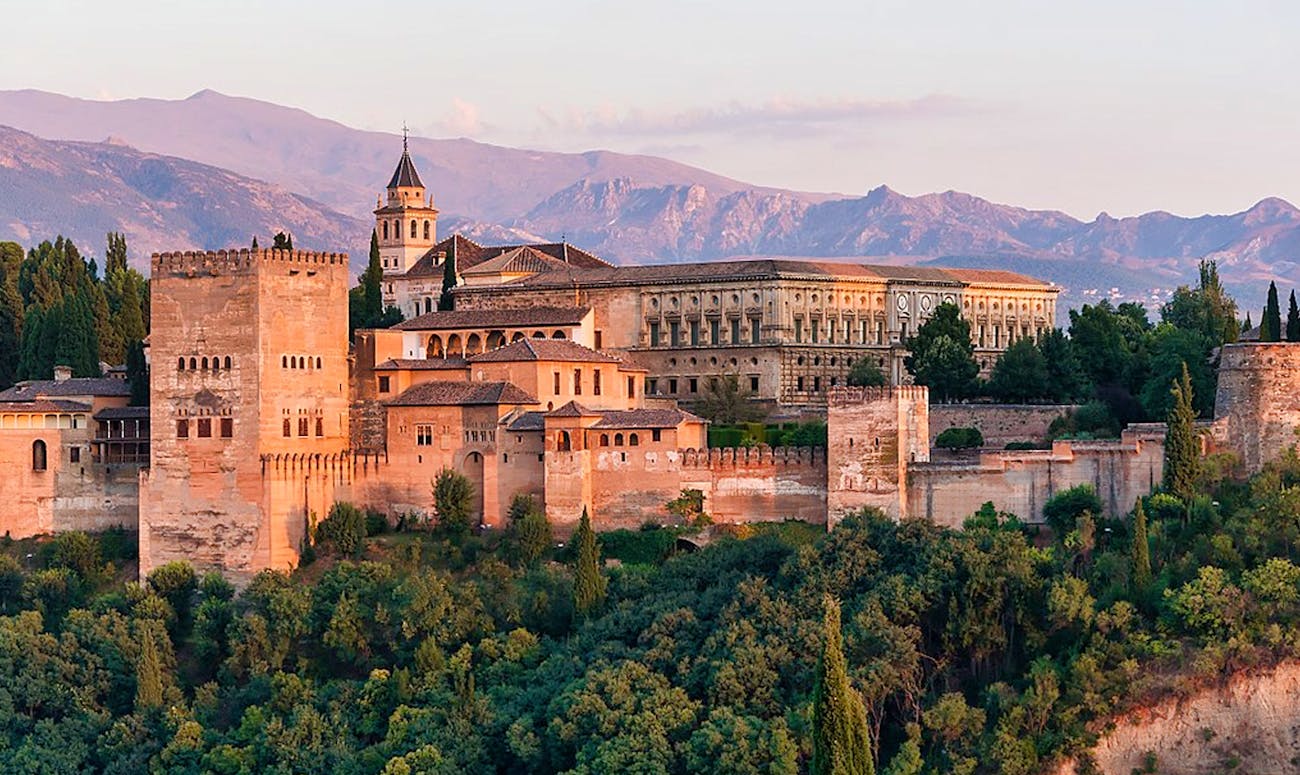 The word Granada brings to mind the Moorish jewel "Alhambra", but this quaint Andalusian town is so much more than Alhambra! In fact, the Alhambra Palaces are just a tiny fragment of this town. You have the Granada Cathedral, the Royal Chapel, Cartuja Monastery, San Jerónimo Monastery, Science Park Museum, Zafra's House, Cuarto Real, Sacramonte Abbey, the Casa de los Tiros Museum and a lot more waiting to be explored. And, the best way to explore them all without burning a hole in your pocket would be to buy the Granada Card. This pass bundles all of the above attractions and more for an economical price and allows you to roam the city with just one card in your bag.
Hotels in Granada
---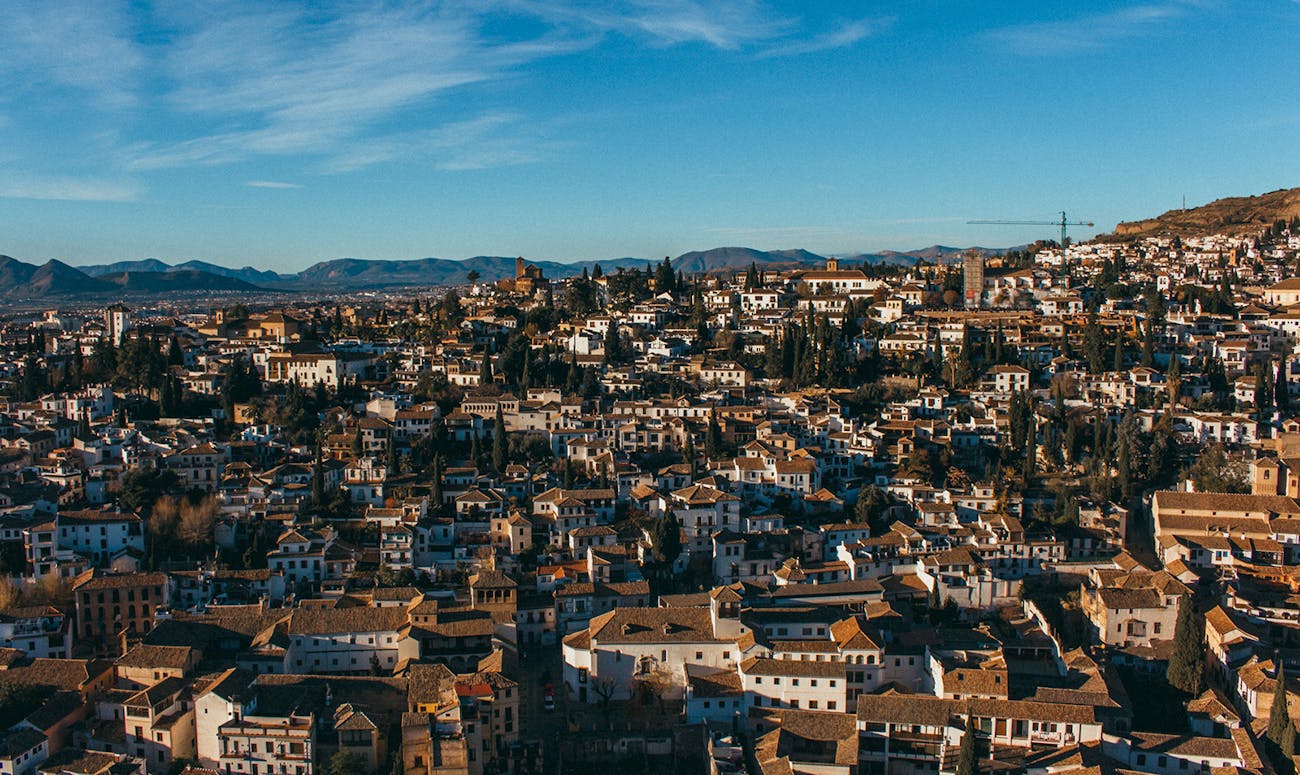 Hotels in Granada are unlike any other in the world. They let you see a peek of the city's ancient charm from your window while feasting on delicious tapas. The buildings are structured in Spanish vernacular architecture, which in itself is a treat. The service, breakfast buffets, lounges and bars are an add on indulgence. Hoteling in Granada is all in all a luxurious affair.
Dining in Granada
---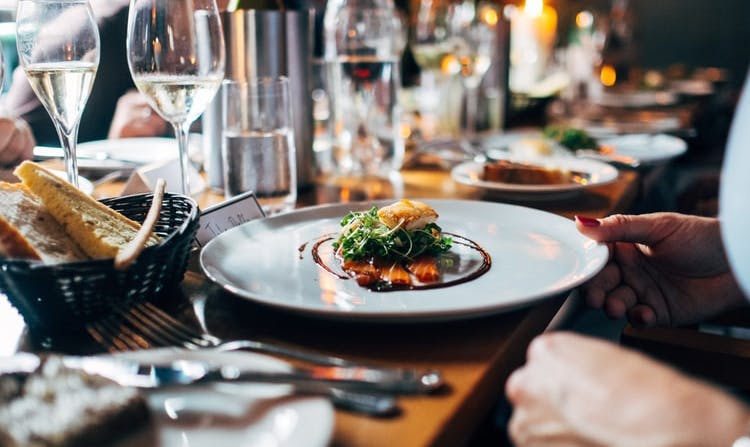 Must-try Food in Granada
While there is a wide assortment of dishes and desserts, here are some firm favourites of the locals that should not miss.
1. Habas con Jamón

2. Plato Alpujarreño

3. Tortilla del Sacromonte

4. Remojón Granaíno

5. Olla de San Antón

6. Cuajada de Carnaval

7. Piononos

8. Jamón de Trevélez

How to Save Money in Granada
---
Here are some cool ways to save some bucks while in Granada.
Save big by staying during weekdays
A big part of your travel budget is always consumed by accommodations. The best way to beat this is by staying during the weekdays instead of weekends. You can also explore the city conveniently since it is less crowded those days.
Visit free attractions
There are plenty of other attractions you can explore for free. Some of them best free experiences in Granada are the flea markets at Zaidín, bath at Banuelo, a walk along Paseo de los Tristes, and watching the sunset at Mirador de San Nicolas.
Stop by during the off-season
Off seasons offer great discounts on everything from accommodations, tickets to higher bargains on street souvenirs. The offseason in Granada lasts from December to March and from June to September.
Public transport over privates
Hiring a car is more expensive than taking a bus. And when you compare the cost of hiring for a week vs travelling by bus, you will save hundreds and thank us.
Festivals in Granada
---
Granada has a year long calendar of festivals - some cultural, some religious, some patriotic, a few music festivals and so on. Here are the top recurring festivals that you should know of:
Fiesta de la Toma: January 2
Reyes Magos: January 5-6
Festival de San Cecilio: February 2
Semana Santa: March / April
Cruces de Mayo: May
Aniversario de Mariana Pineda: May
Corpus Christi: June
Festival del Albaicín: June
Festival de Nuestra Señora de las Angustias: September
Conmemoración del Descubrimiento de América: October
Nochebuena / Navidad (Christmas Eve / Christmas): December 24-25
Nochevieja (New Year's Eve): December 31-January 1
Granada Culture Tips
---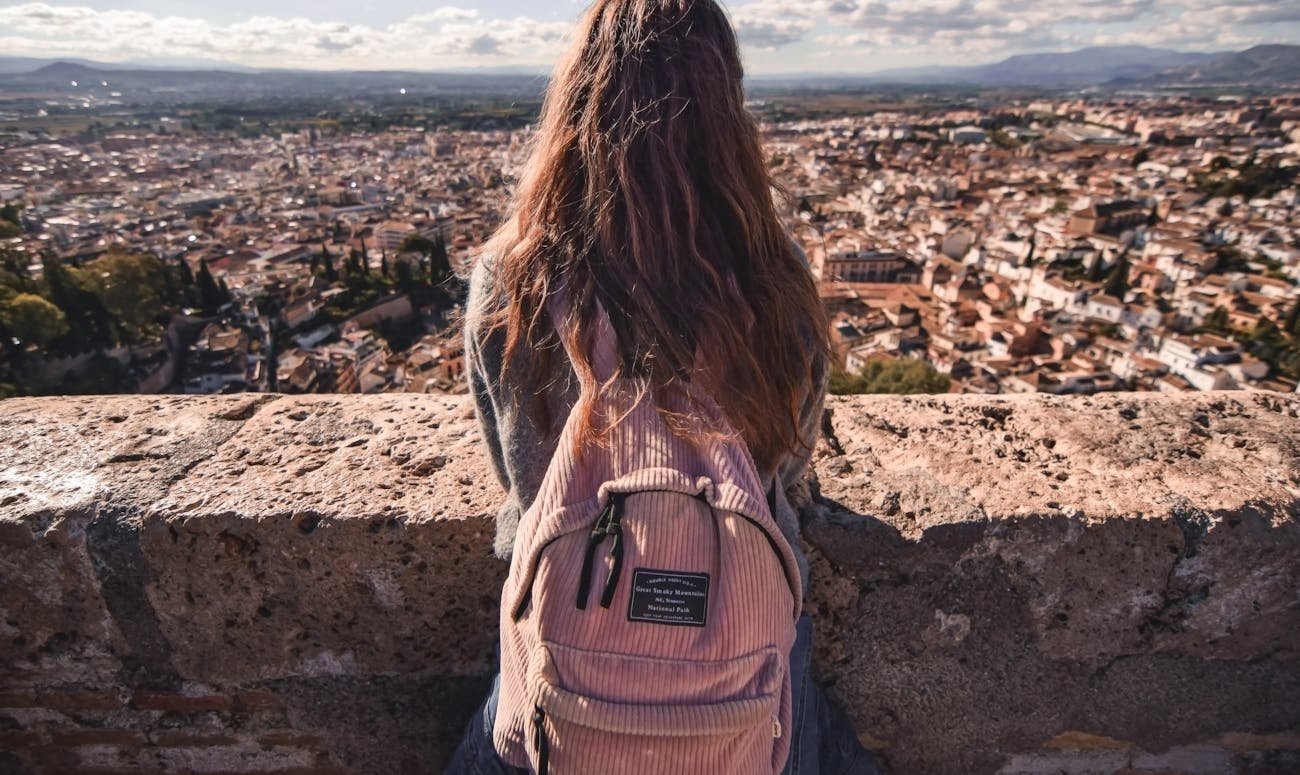 Of many cultures
Although the present-day Granada is a predominantly catholic town, its roots date back to Iberian times. Then came the Romans, Visigoths and Muslims. Among all of them, the Moorish presence is the most visible since the rules the city for about 800 years.
Home of the free-spirited
In Granada, the city's bohemian eccentric lifestyle is hard to miss. One of the places it is most visible is at Calle Elvira. The city is also recognised for poets and artists such as Federico Garcia Lorca.
New and old towns
Granda is split into a modern, contemporary town and a medieval, sophisticated one. Plaza Nueva and Calle Reyes Catolicos around the cathedral are part of the new town. If you travel up the hill, you will find Albaicin, Sacromonte, and the Jewish neighbourhood which are the living ancient heritages. Make sure you take time to explore both halves.
FAQs
---
The best time to visit Granada is in the spring or fall. The weather is mild and there are fewer tourists than in the summer months.
Some of the must-see sights in Granada include the Alhambra, the Generalife, and the Cathedral.
The best way to get around Granada is on foot. The city is relatively small and easy to navigate. However, there is also a good public bus system if you prefer not to walk.
There are many great places to stay in Granada. Some of the best neighborhoods for visitors are the Albayzin and the Sacromonte.
Some good restaurants in Granada include Bodegas Castañeda, La Fábula, and Restaurante El Chaflan.
Some good things to do in Granada include visiting the Alhambra, taking a walking tour of the city, and exploring the Sacromonte.
Some other tips for visiting Granada include avoiding the summer heat, dressing conservatively when visiting religious sites, and being aware of pickpockets.
All Granada Guides