A historic city with an influx of cultures, Granada is an amalgamation of Islamic architecture, Arab food and unconventional street art. It is a city where the old and the new coexist peacefully. Filled with palaces and other historic structures, Grenada holds a wealth of information waiting to be discovered. For this same reason, a trip to Granada would not be complete without a crash course in its history. As you consider all the activities in Granada and plan your days of exploring, choosing a Granada guided tour is essential to ensure that you return home with a complete understanding of the city.
What Are The Advantages of Granada Guided Tours?
---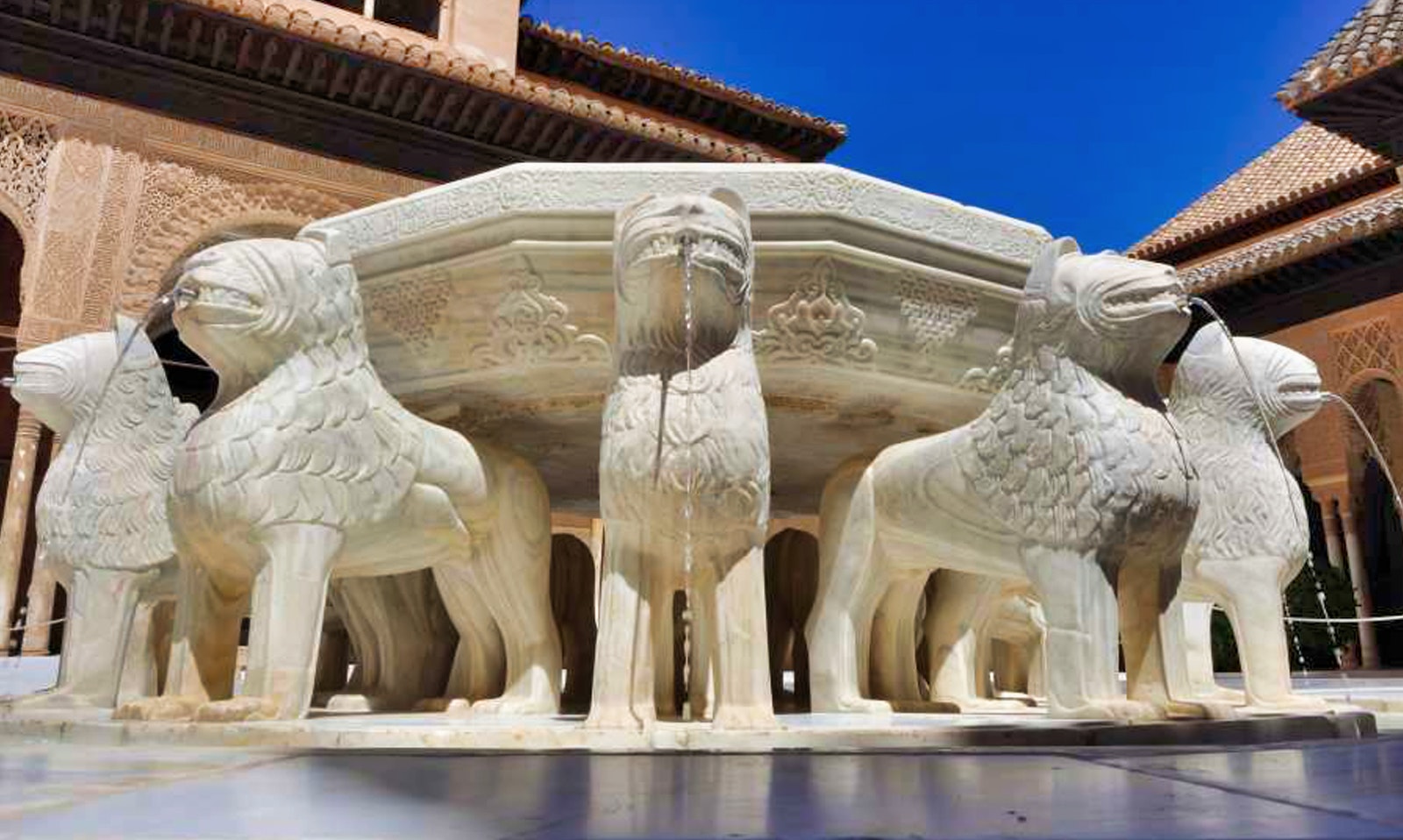 Benefit from insider knowledge with Granada guided tours
The best thing about guided tours is that you get to view sights the way they are meant to be viewed. Along with detailed explanations on the history of the attractions, these guides will often add little facts and figures that help you understand the city and its history a little better. This is especially important in a city like Granada, which has many historically significant sites.
Enjoy expert guidance with Granada guided tours
Packed with historical sites and ruins, Granada is a traveler's paradise. However, it is easy to be overwhelmed by the sheer number of things to do and see in the city. Not to mention the number of day trips that are not to be missed. Opting for a guided tour will ensure that you get to see everything Granada has to offer.
Obtain insights into the local culture with Granada guided tours
More often than not, the guides are localities, who are more than happy to answer all your questions. They will make your trip interesting by telling you fascinating tidbits about the city. Take advantage of their company by asking them questions about the local way of life. Moreover, you can always rely on them to find your way around the city!
Other benefits of Granada guided tours
Other than the convenience of opting for a guided tour, it also helps save precious time! If you plan to explore Granada on your own, you will find yourself spending a considerable amount of time waiting in line to gain entry to an attraction. In order to avoid this, make sure that you invest in priority access skip-the-line tickets that will let you walk right in, allowing you to beat the crowd.
The Best Of Granada Guided Tours
---
Without argument, the best way to discover the city of Granada is by indulging yourself in a guided tour. We have compiled a list of the best Granada guided tours for you. Depending on your requirements and areas of interest, you can choose among attractions such as Alhambra, Albaycin & Sacromonte and more.
Alhambra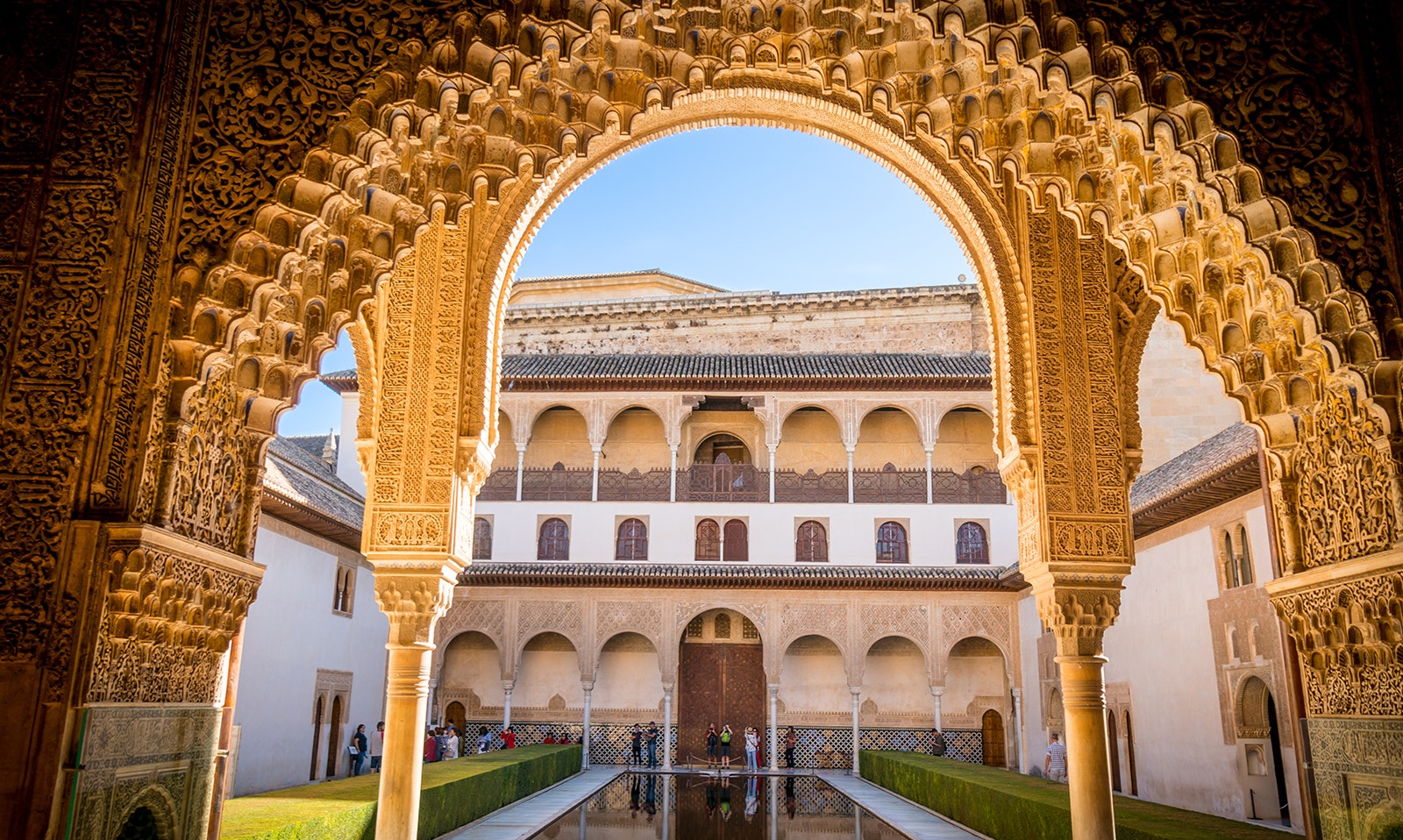 Set against the sprawling peaks of Sierra Nevada, the palace complex of Alhambra draws in almost 6000 visitors per day. It was originally meant to be a citadel but later became home to Granada's Nasrid emirs. Alhambra is one of the most admirable Islamic buildings in the country.
Even though its origins remain a mystery, the current structure can be traced back to the 13th and 14th centuries. Napoleon and his army destroyed this iconic palatial complex in the 19th century and restoration works have been taking place to this day.
Fast Track Tickets to Alhambra & Nasrid Palaces
Get skip-the-line access to the Alhambra and the Nasrid Palaces.
Learn about the different architectural styles that make up the Alhambra Palace from your expert guide.
Discover more about Nasrid art at the Museum of the Alhambra.
Visit the Palace of Carlos V and discover the unique story behind this residence that was never used.
Small Group Tour to Alhambra, Generalife and Alcazaba + Nasrid Palaces
Enjoy skip-the-line access to the Alhambra, including the Nasrid Palaces.
Learn more about its fascinating history from your professional tour guide.
Take a walk through the Generalife garden and understand its historical significance.
Enjoy a group tour of not more than 20 people, making it an immersive and intimate experience.
Albaycin & Sacromonte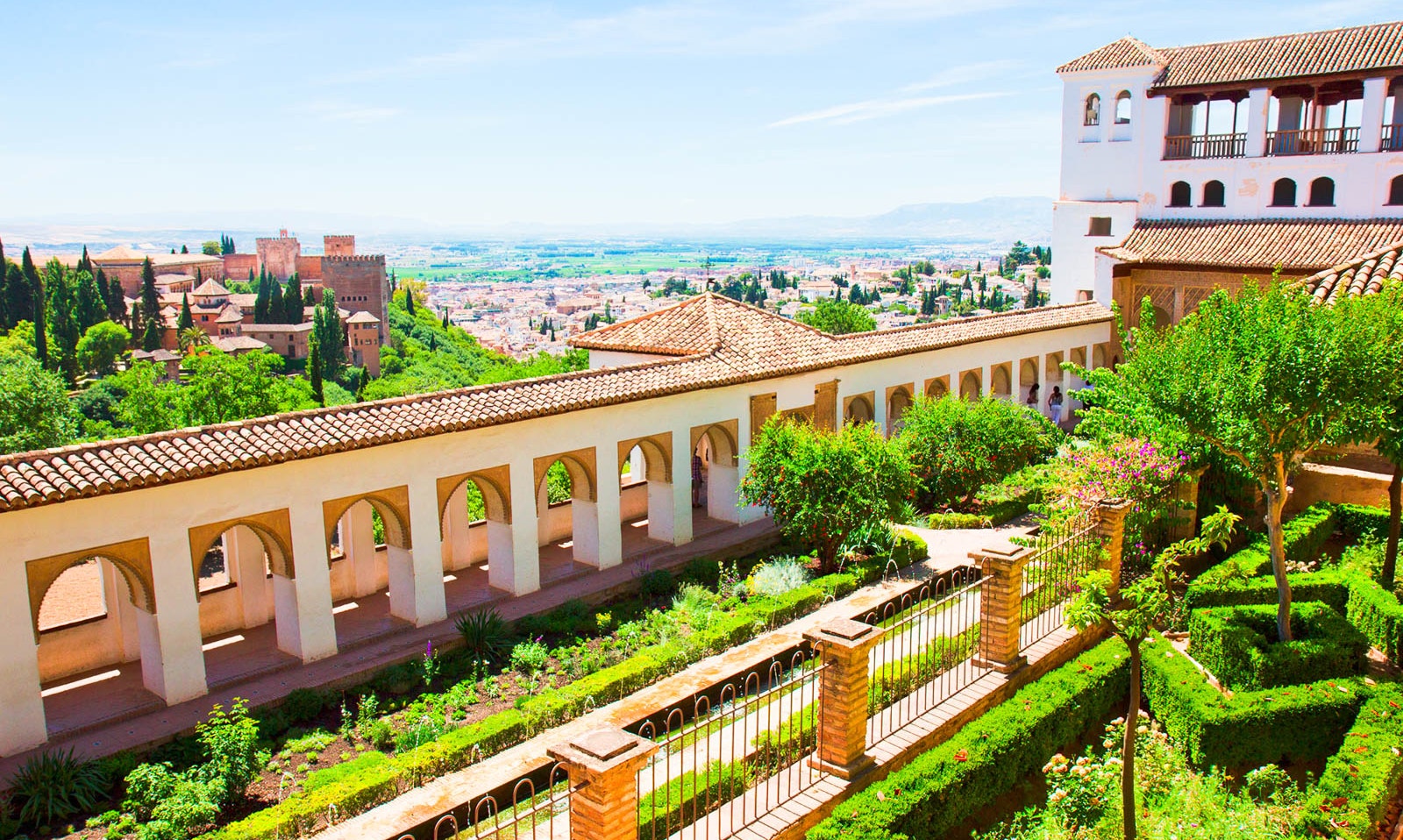 Perhaps two of the most unique neighbourhoods of Granada, both Albaycin and Sacromonte offer unrivaled views of the Alhambra. They are also rich in folklore. While Albaycin boasts an urban layout with a predominantly Hispano-Muslim neighborhood, Sacromonte is known for its gypsy lifestyle. It is said that the inhabitants of Sacromonte lived in cave houses.
Explore these cave houses and discover the stories hidden within its walls. Enjoy folklore such as the stories revolving around the famous lovers of the Aljibe and Chorrohumo. A tour of Albaycin and Sacromonte will definitely leave you wanting for more!
Gold Doubloons: Albaicin & Moorish Houses
Set off on a 2-hour walking tour through the Albaicin quarter and visit some of the district's most important monuments.
Explore this World Heritage Site with the help of your expert guide.
Explore iconic structures such as the Paseo de Los Tristes and the Dar al-Horra palace.
Make a pitstop at Peña la Platería, the oldest flamenco club in Spain.
Cathedral & Royal Chapel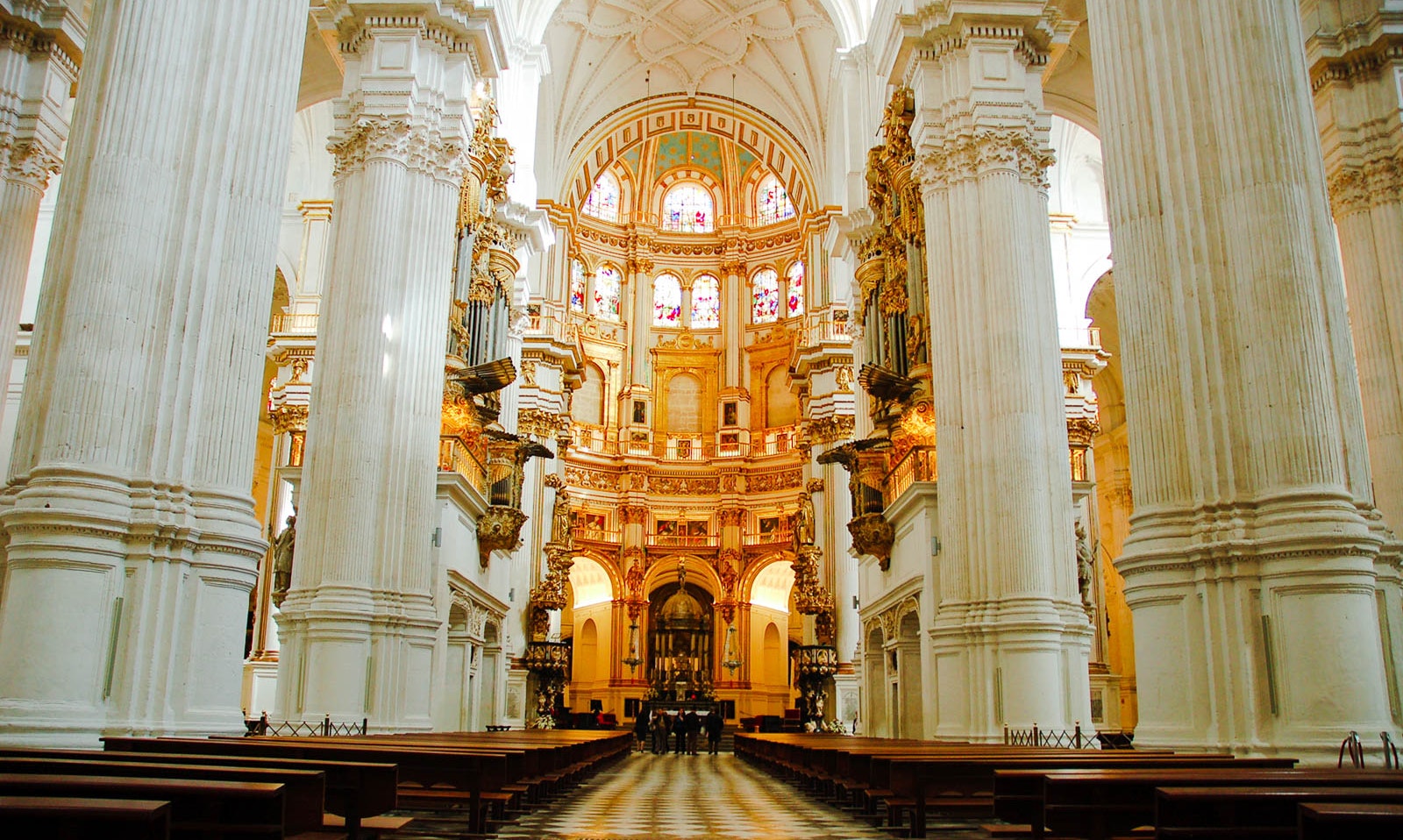 Built atop the city's former mosque, the cathedral is often called one of the most monumental buildings of Granada. Even though the construction went on for almost two centuries, the cathedral is only half complete.
A quintessential Isabelline style building, the Royal Chapel of Granada is perhaps most famous for being the burial ground of Queen Isabella I and King Ferdinand II. Don't miss out on the remarkable paintings by artists like El Greco, Jusepe de Ribera and Alonso Cano.
Cathedral & Royal Chapell of Granada
Visit the second-largest cathedral in Spain and admire its marble arches.
Learn more aabout its history from your expert guide.
Visit the Royal Chapel of Granada, the burial site for Queen Isabella I and King Ferdinand II.
At the Chapel of Trinity, marvel at paintings by world-renowned artists.
Granada Guided Tour: What To Expect
---
Meet your professional guide at the designated meeting point. Once your guide makes sure that your entire group has arrived, he or she will then lead you towards the attraction. If you have opted for a skip-the-line tour, your guide will lead you past the long ticket lines and towards the mandatory security check (depending on your attraction of choice). After the security check, you are free to enter the attraction. Your professional guide will tell you everything there is to know about the attraction and will answer all your questions. Your guide will also regale you with fascinating tidbits, making your experience an interesting one.
Granada Essentials: Everything You Need to Know
---
If you are planning on visiting religious monuments, keep in mind that shorts and skirts are not allowed. Pack a few long-sleeved clothes for this purpose.
If you are visiting Granada during the summer, do not forget to stock up on sunblock. The sun tends to be quite harsh and will leave you sunburnt if you are not careful.
Pottery, local wine and cheese are sone of the things you can take back home for friends and family. The locally produced wine has a unique flavour and is worth tasting. You can purchase cheese from any of the open-air markets that can be found aplenty.
If you are eating out, a tip of 10 to 15% is considered the norm. Similarly, customers are expected to tip in taxis as well.
If you are new to Granada, you should carry a map with you while stepping out of your hotel. Navigating the narrow streets and bylanes can get quite confusing, which means that you might get lost easily. A map of the city will help you in finding your way back to the hotel.
FAQs
---
What is Granada famous for?

How much time do I need to visit Granada?

Should I opt for a Granada guided tour?
Should I book my Granada guided tour ticket in advance?
Is Granada safe to visit?
Where can I book tickets for Granada guided tours?