Buying Alhambra tickets can be quite a complicated affair. A much simpler and easier solution is to grab tickets for an Alhambra Tour. The walls of the Alcazaba fortress and the hallways of Nasrid Palace whisper secrets of the Moorish past that no audio guide or online article can tell you.
Before you sign up for an Alhambra tour, know all about the different types of guided tours available, a few know-hows that will help you pick the right tour and our curation of the Top 8 recommended Alhambra Tours. Read on and pick the tour that intrigues you best!
Advantages of Taking An Alhambra Tour
---
Alhambra allows only 6000 people into the Palace premises daily and entry-only tickets get sold out atleast 3 months in advance. Unless you've planned your visit really well, chances of getting those entry only tickets are slim. A guided tour is easier to score a few days in advance as it is slightly costlier. That said, it is worth every penny and you'll see how.
#1 Enjoy the accompaniment of an English-speaking tour guide
With a Alhambra guided tour ticket, you get taken around the Alhambra in a small group with a tour guide at its head, explaining all the amazing sights along your way! PS - Want a language that isn't English? Fret not, there are plenty of options (check out the ticket carousel below).
#2 Tour groups are typically small in size
One of the benefits of booking a guided tour is that you'll be touring the Alhambra in a tour group - no more than 10-20 guests. This is particularly suitable for those interested in avoiding big crowds.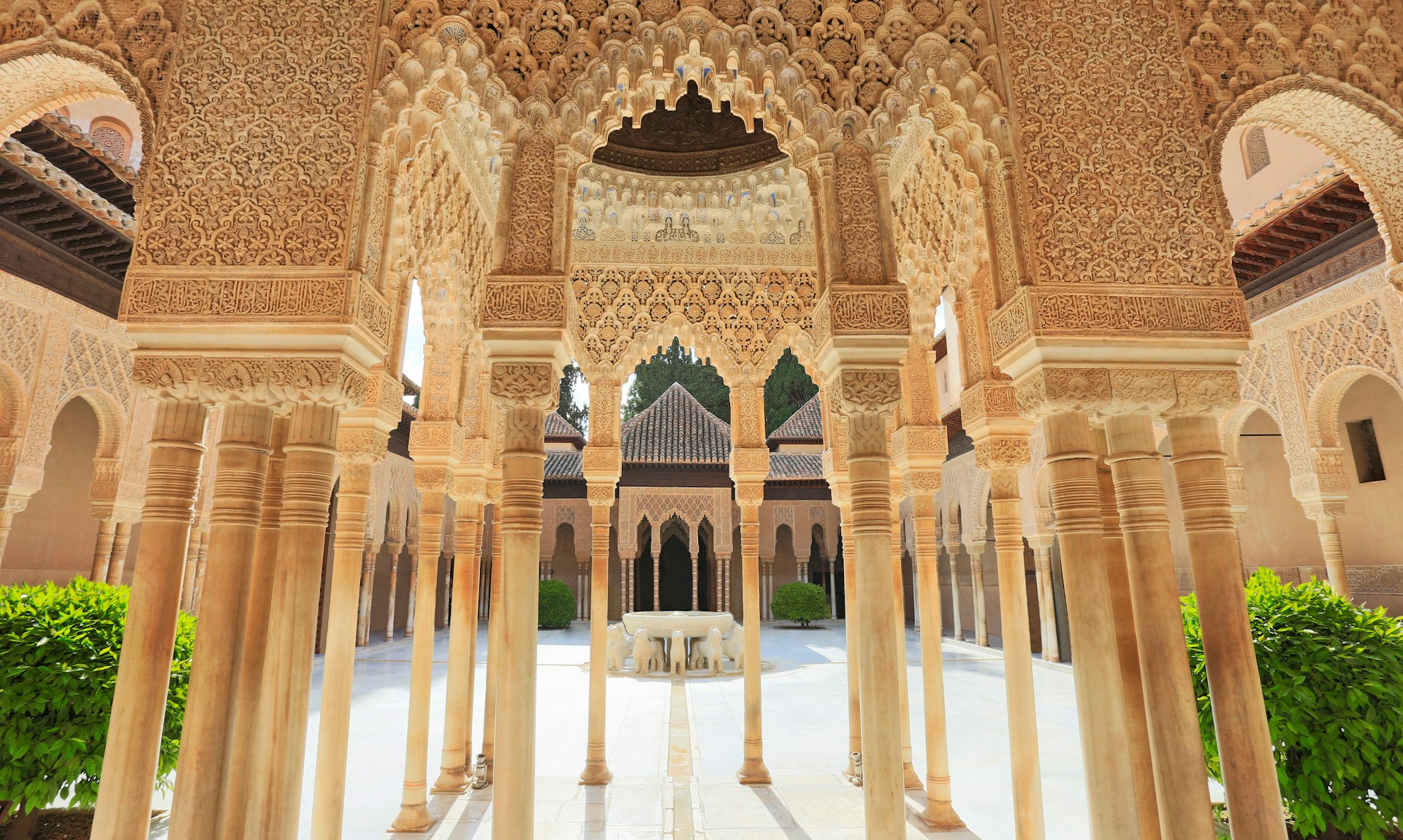 #3 Won't miss out on the little things
Lots of guests that opted for the guided tour mentioned the same thing "we noticed the finer details because of this tour". And they're not wrong! You'll definitely dive deeper into the Moorish and Christian architecture with an expert by your side pointing out the details to you.
#4 Have your answers answered right on the spot
Of course, the best part of a guided tour is that you get to ask your burning questions right then and there, and have them answered. Up for a debate? Pop the question to your guide and wait for the magic to happen.
Want to read all about Alhambra before visiting? Here's our guide on visiting Alhambra Palace Granada packed with information and tips to help you plan your visit

Alhambra Palace Granada
Your A – Z Guide To The Alhambra Palace Granada
Top things to do, itineraries, tickets, restaurants and all tips to visit the Alhambra Palace in Granada
Best of Alhambra Palace Guided Tours
---
There are different types of Alhambra Tickets offered - premium tours, after hours tour, small group tours, private tours and more. Depending on your budget and the kind of experience you're looking for, here are the different guided tours you can choose from.
How do I choose an Alhambra Tour that suits me best?
---
Choosing an Alhambra tour that suits you can be quite the task. There are different combinations and permutations, night tours, morning tours, and many such things you must be aware of. Here are a few things you must keep in mind before choosing an Alhambra tour.
1

All Access General Tours
The All Access Tour which gives you access to the Alhambra Palace, Generalife Gardens and Alcazaba Fortress must be your first consideration for a tour. Your guide will regale you with tales about the Palace's history and provenance as you make your way through the intricately designed pillars, manicured gardens and age old armoury of Alhambra. Check out the All Access Skip The Line Tour to Generalife Alcazaba and Nasrid Palace.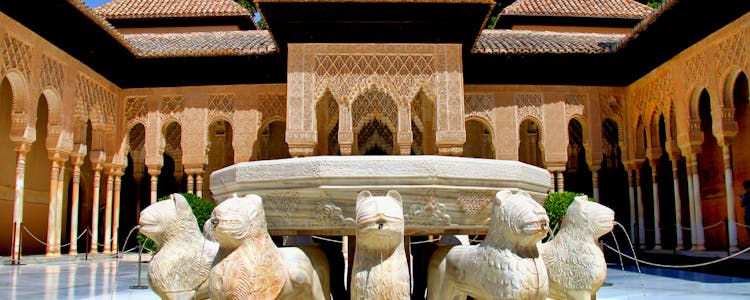 Though they allow only 6000 people into the premises per day, it can be quite chaotic. Make sure you grab Skip the Line tickets for fast-track access. Standing in queues under the hot Mediterranean sun is no joke and can be quite a bummer.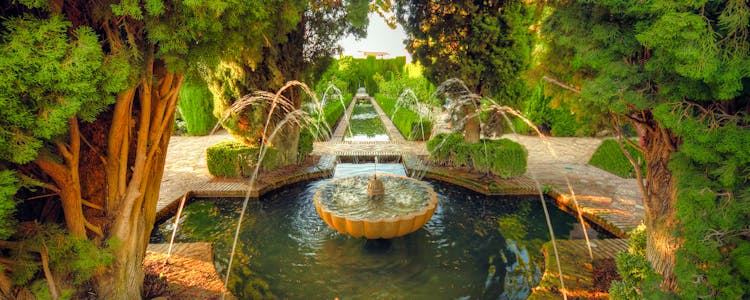 3

Skip the Line at Alcazaba Fortress
While most of Alhambra is wheelchair friendly, there is a 20% that is not. The Alcazaba Fortress falls under that and is not accessible for those on a wheelchair. You can buy the Night visit to the Nasrid Palaces in this case.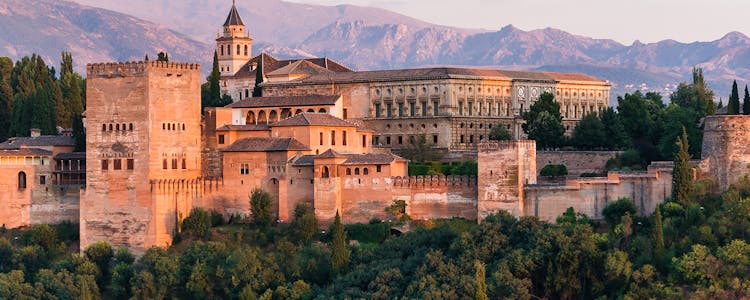 A small group of people (150 to be exact) are allowed to visit after the closing of the Alhambra to the public. If you're looking to steer clear of the crowds and enjoy the Alhambra Palace in twilight, these Exclusive VIP guided tours are a great choice. You can choose from the Generalife Garden Night Visit or Nasrid Palace Night Visit tickets.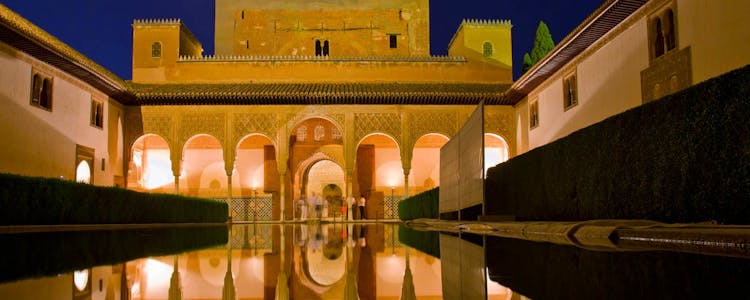 If budget is not a constraint, you can opt for the Small Group Tours, the Premium Tours or the Private Tours that take you in the company of under 10-20 people, offering a more intimate experience. It is worth the extra few bucks!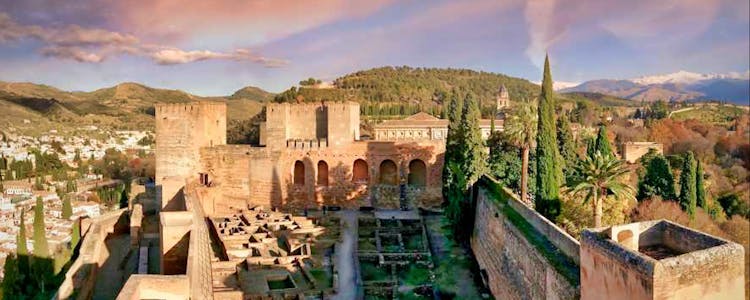 6

Alhambra, Albaicin and Sacromonte - Skip the line
Skip the line and gain access to Alhambra, a UNESCO World Heritage Site. Admire the artistic architecture of the palace and make your way to the Generalife gardens. Gain access to the Nasrid Palaces, and go on a tour around Albaicin, a district in Granada.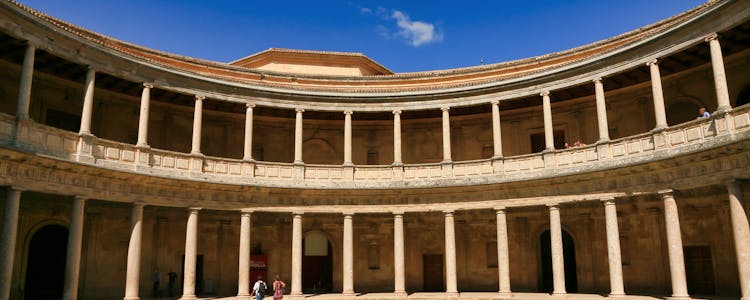 Are the Alhambra Guided Tours Worth It?
---
Yes! Exploring Alhambra with an expert guide is a whole difference experience. The chance to learn about different architectural styles and understanding the history of Palace from a historian guide is a far better experience than exploring Alhambra Palace by yourself.
Alhambra Tour: What You'll See
---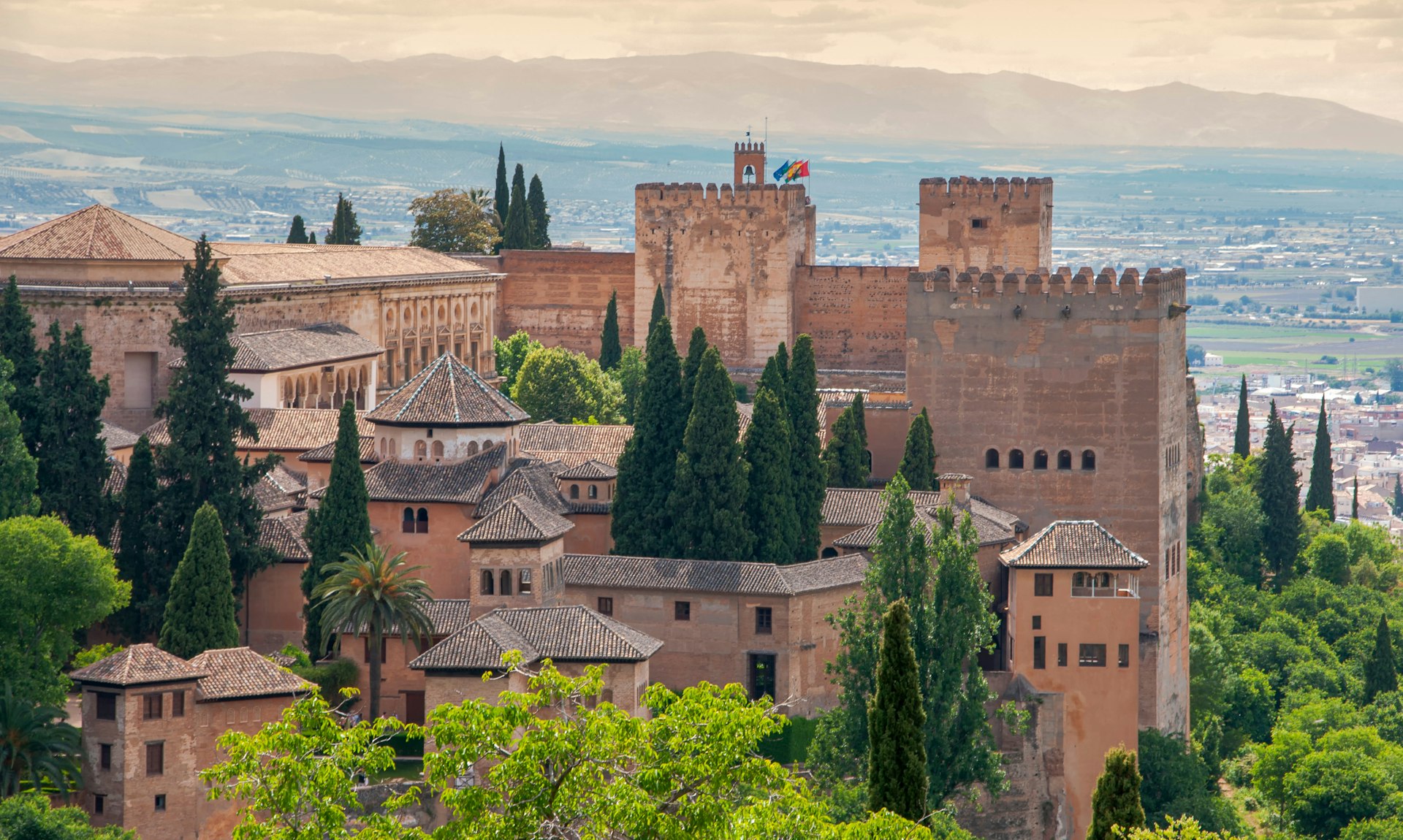 There's so much to see in and around Alhambra. Here are some of the major highlights of your guided tour.
Alcazaba
Alcazaba is a military fortress located in the city of Almería, Andalusia, Spain. It was built in the 10th century by the Moorish rulers of Al-Andalus and served as a residence for the governors of the province. The Alcazaba is one of the best-preserved Moorish fortresses in Spain and is a fine example of Andalusian military architecture. It is also one of the largest fortresses built by the Moors in Spain. For incomparable views of Granada, climb to the top of the historic watchtower.
Nasrid Palaces
Some of the most iconic and impressive buildings in Andalusia are the Nasrid palaces, which were built by the last Islamic dynasty to rule over the region. These royal residences are located in the Alhambra complex in Granada, and they remain some of the most visited tourist attractions in Spain. Visitors to the Nasrid palaces can see several different rooms and courtyards, each with its unique features. The Court of the Myrtles is one of the most famous areas, with a lovely pool surrounded by myrtle trees and white marble columns.
Generalife
Located outside of the Palacios Nazari, Generalife contains some of the most exquisite labyrinthine gardens in the world. On a bright day, you can easily spend hours strolling through the many tranquil gardens.
Palace of Charles V
This palace was built as a symbol of power and wealth, and it served as the summer home of the Muslim rulers of Spain. It is located on a hilltop overlooking the city of Granada, and it's surrounded by beautiful gardens. The palace is a complex of buildings, and it includes a mosque, a fortress, and a residential area. The Palace of Charles V Alhambra is one of the most popular tourist attractions in Spain, and it is a UNESCO World Heritage Site.
Museum of Fine Arts
The Museum of Fine Arts Alhambra is one of the most popular tourist attractions in Granada, Spain. The museum is home to a large collection of artwork from the Moorish period of Spanish history. Visitors can view paintings, sculptures, and other artifacts from this time period.
Alhambra: Practical Information
---
Alhambra and Nasrid Palaces Tour
Tour timings differ, subjected to what you select. The approximate duration for Alhambra and Nasrid Palaces Tour is 3 hours.
Albaicin and Moorish Houses Tour
In winter (September 15 - April 30), the tour starts at 02:45 PM. In summer (01 May - 14 September), the tour starts at 5:00 PM.
Getting There
By Bus: Bus numbers C30, C32, and C35 stop outside the Access Pavilion entrance in Alhambra.
By Car: If you want to drive to the Alhambra Palace, you'll have to get to the ring road of Granada towards Motril (south). Follow the signs in the direction of Alhambra (Ronda Sur). The car park is located near the Access Pavilion.
By Foot: To get to Alhambra Palace, depending on your nearest location, you can get there by taking Street Cuesta Gomérez, Street Cuesta del Realejo or Street Cuesta del Rey Chico.
Accessibility
These experiences has limited accessibility by wheelchair.
Frequently Asked Questions About Alhambra Tours
---
What is the best guided tour while traveling with children?
Which is the best Alhambra tour for budget travellers?
What time do Alhambra guided tours start?
Are the Alhambra Night Tours better than the Day Tours?
For multi-lingual tours, are there different timings for each language tour?
Can I book a private tour just for myself? Will the prices change for a larger/smaller private group?
Which Alhambra entrance do guided tour ticket holders have to use?