Granada, the Moorish Jewel of Spain is one of the most beautiful Spanish cities which popularly attracts tourists from all over the world. On the world map, one can find Granada situated at the foot of the famous Sierra Nevada mountains, where the four rivers: Darro, Genil, Monachil, and Beiro merge. It is known for its majestic and magical, Alhambra palace a medieval Moorish palace with cloistered courtyards and gardens with beautiful fountains, portraying a reflection of heaven on Earth. If this culturally rich city is on your list, then here are the top 10 things to do in Granada to get mesmerized by the city's medieval culture and glory.
Feel Like Moorish Royalty At The Alhambra Palace
#1 Thing to do in Granada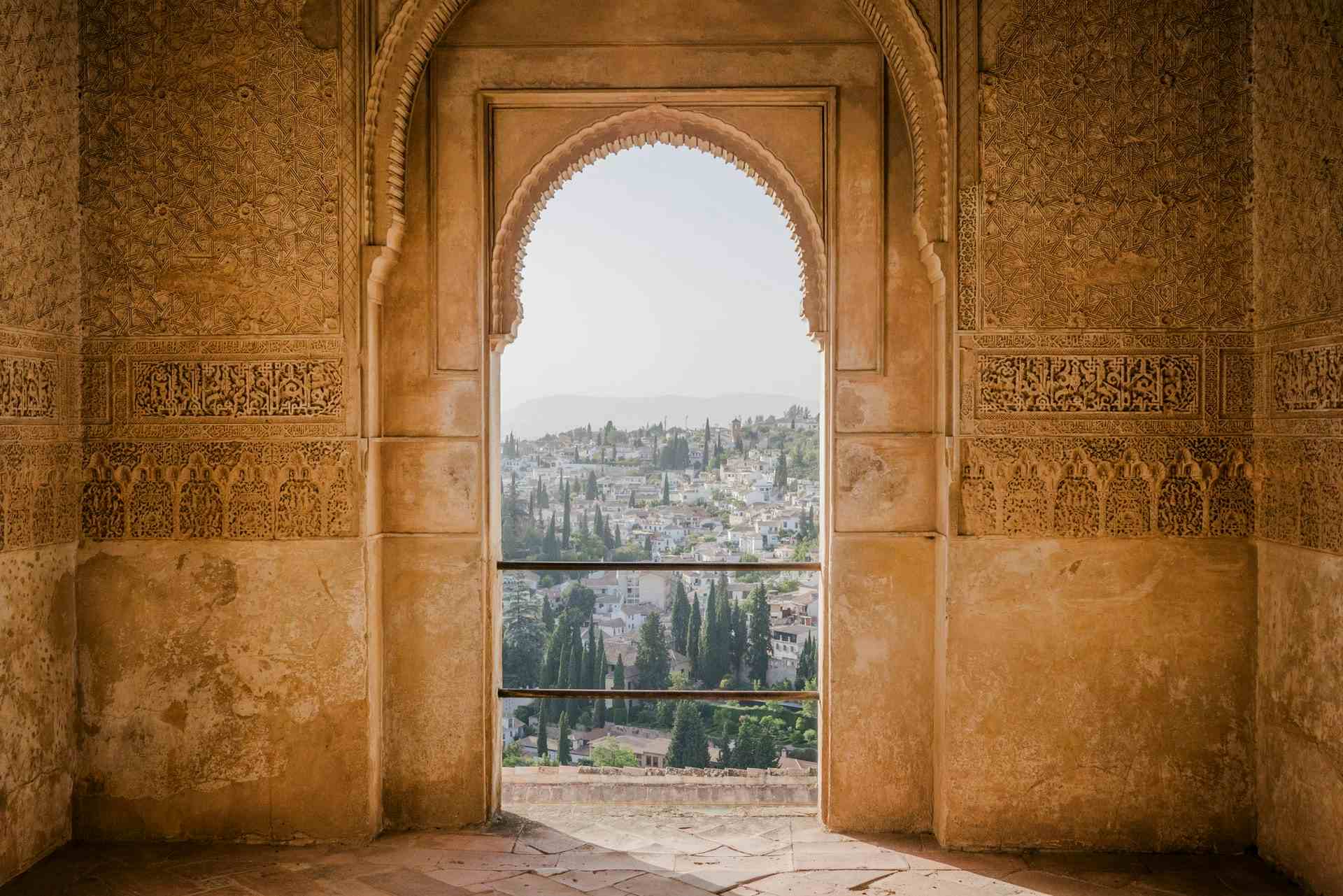 Alhambra is the reason why many people visit Granada. This wonderful palace is enriched with great history. It has been beautifully sculptured following the Islamic architecture norms. This ancient castle has been built over generations by a multitude of different communities. The palace is adorned with indescribably intricate stone carvings, the delicate filigrees, the magnificent tile lined ceilings, the graceful arches and frescoes and motifs of the time. Surrounded by a forest, it is nestled on the hillocks overlooking the serene valley. Generalife is a part of the Alhambra which is the summer leisure residence of emirs. Its terraced gardens are a real delight which offers a peaceful respite from the grandeur and splendid views. This is either a heaven or paradise, nothing in between. An amazing UNESCO World Heritage Site well worth the visit.
KNOW MORE
Tuesday-Saturday: 9 AM to 6 PM
Sunday: 9 AM to 3.30 PM
Closed on Mondays
Insider Tips
Watching sunset behind Alhambra is an amazing treat for the eye.
Since the visit to the Alhambra is unguided, one can opt for a 6 euro audio guide.
There is also an option for night time visits.
Discover Your Spiritual Side At The Catedral De Granada & The Royal Chapel
#2 Thing to do in Granada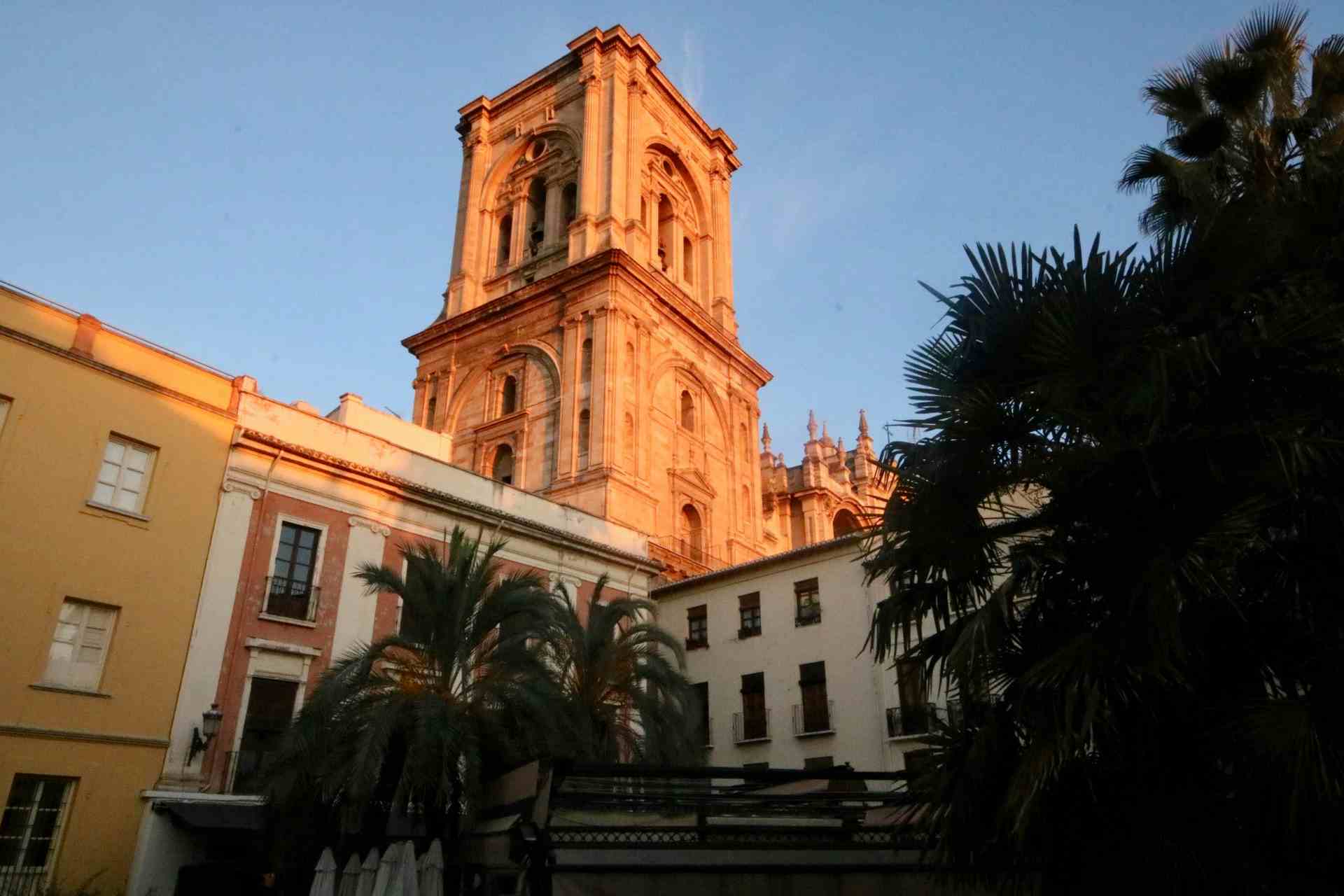 The beautifully styled Spanish Renaissance masterpiece, Catedral de Granada with an elegant dome designed by Enrique Egas can be found sprawling in the heart of old town Granada. It has been praised by writers and historians for its design and decor. While it was initially situated on the site of the Main Mosque, it was converted into a Church later on. It combines Islamic and Gothic styles very gracefully. It is also the seat of the Archdiocese of Granada. The Royal Chapel of Granada is a beautiful place with lovely works of art and monumental architecture. This amazing chapel built during the beginning of the 16th century offers the view of the crown of Isabella de Castilla and the sword of Ferdinand de Aragon. The Catedral and the Chapel are interlinked, making it easier for access.
Monday-Saturday: 10 AM to 6.30 PM
Sunday: 3 PM to 5.45 PM
Royal Chapel opening hours:
Monday-Saturday: 10.15 AM to 1.30 PM and 4 PM to 7.30 PM
Sunday and Public Holidays: 11 AM to 1.30 PM and 2.30 PM to 6.30 PM
Insider Tips
To soak up the brilliance of the Catedral, one can stand in the main chapel and lift your gaze to the stained glass windows, sculptures and paintings on the sides.
There is no prior need to buy tickets as they are always available.
You can stroll around and try visiting an adjacent chapel where the Spanish Catholic kings that conquered Granada from the Turks are buried.
Scrub Off Your Stress By Taking An Arabian Bath In El Bañuelo
#3 Thing to do in Granada This old Arabic bathhouse or hammam in Granada's El Albaicín district was not only an important place to freshen up but also a place to maintain social contacts. This Arab bath, also known as Hammam Al Andalus Granada comprises of three rooms, the 'frigidarium' (cold chamber), the slightly larger arched 'tepidarium' (warm chamber) and lastly, a room beautifully decorated with arches, pillars, and marbles called the 'caldarium' (hot chamber). The caldarium is the area with the real baths and is instilled with star-shaped apertures that can be found on the ceilings of this breathtakingly beautiful Moorish bath. Visit this old glamour preserved with ancient luxury without the use of modern technology we now have to take showers.
Insider Tips
These Arab hammams are open only during the daytime.
The iPads installed in rooms provide a great 3D representation.
If you want to know more about its history, you can ask the staff present there who will enchant you with the place by sharing the local knowledge they have.
Stroll Along The Streets Of Carrera Del Darro, Paseo De Los Tristes And Plaza Nueva
#4 Thing to do in Granada Carrera del Darro is the name given to the entire left bank of the River Darro. This offers a picturesque romantic cobblestoned street to stroll around preferably during sunset or while you can look at the starry night sky. On a sunny day, the walk by the river can be pleasant with many shops, cafes, and street musicians fringing the banks.

The Paseo de Los Tristes is also known as the Promenade of the Sad Ones. You can find people going crazy walking around trying to locate this street on the map because it is one of those places in the city which is neither on the street map nor on the GPS. Contrary to its name, this street is full of life with colors, churches, museums, palaces, and aromas which makes it a perfect place to sit down and consume the idyll beauty of Granada. Plaza Nueva can be found adjacently situated with the Carrera del Darro which is the oldest square in Granada.
Insider Tips
From the city center, you can get here easily by foot. The Bañuelo is located on the streets of Carrera del Darro.
You can find several good places for grabbing a mug of beer with tapas in Paseo de Los Tristes, from where you can also enjoy beautiful views of the Alhambra palace.
To get to Carrera del Darro, you can opt for any bus that goes through the Gran Via. Get off at the Catedral and walk along the street for two minutes to reach your destination.
Mesmerize Yourself With The Architecutre In Albaicín And The Sacromonte
#5 Thing to do in Granada The Albaicín is an untouched part of Granada famous for its quaint streets and narrow lanes brimming with authentic culinary delights. The serendipity of this place and the wonderful views along the street is an add on. Discover this maze of streets and alleys as you walk past the historic views of Alhambra. You will find an ancient Arab quarter along your way and the streets are designed with typical Moorish elements all along. Amaze yourself by experiencing the deep cultural roots of Granada by visiting Albaicín.
Sacromonte is a museum whose main feature is a collection of caves in varying degrees of despair. These white caves located in an area clinging to the hillside is where the Spanish gypsy communities originally resided which marks the gypsy quarter of Granada. Make sure you visit this magical place in Granada.
Daily: 10 AM to 10 PM
Sacromonte opening hours:
Tuesday-Sunday: 11 AM to 1 PM and 4 PM to 6 PM
Insider Tips
The Albaicín market is free to visit.
It is a hilly neighborhood, so keep your comfy shoes handy.
To avoid the crowds, you can explore the side streets and tiny alleys.
Make sure you visit The Sacromonte around sunset to make the best of your visit.
Shake A Leg At One Of The Famous Spanish Flamenco Shows
#6 Thing to do in Granada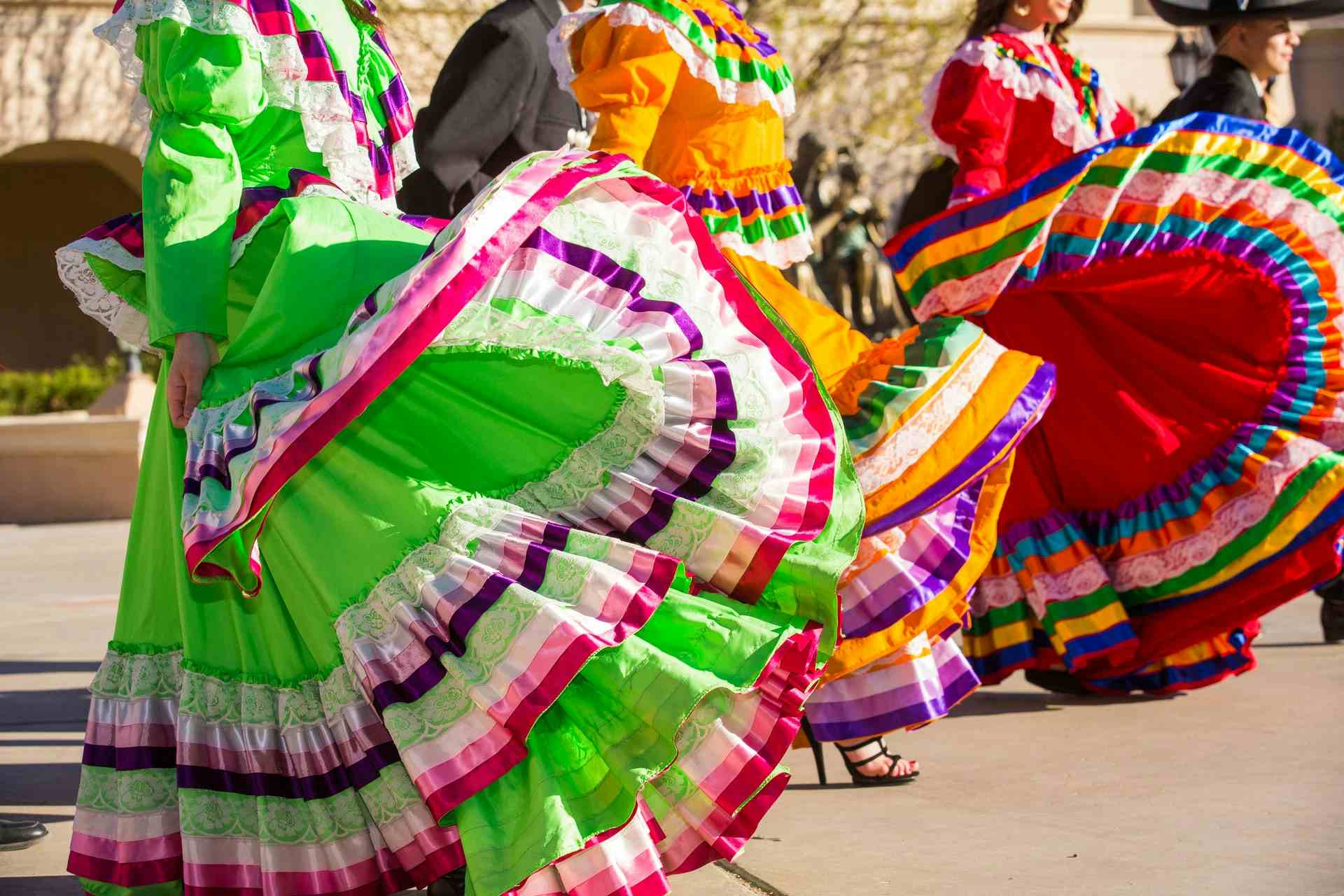 The most authentic Flamenco shows can be found amidst the hillocks of Sacromonte. There are a couple of great cave bars that can be found in the Camino de Sacromonte too. Majority of these flamenco shows are hosted in the historic cozy cave homes, giving the audience an intimate and intense performance. Peña la Platería is one of the oldest Spanish flamenco clubs, so if you're looking for a historical moment, you know where to head. Some of the bars have flamenco music playing so dance along with your partner and make merry!
Insider Tips
When in Granada, make sure to pick up a free copy of Guia de Tapachula which has the maps and guides of the restaurants and bars in Albaicín and Sacromonte.
Some places offer just the show while others also provide dinner. We would suggest going for the dinner + show deal as it is a better value for money.
Go All Out In One Of The Tapas Bars In Granada
#7 Thing to do in Granada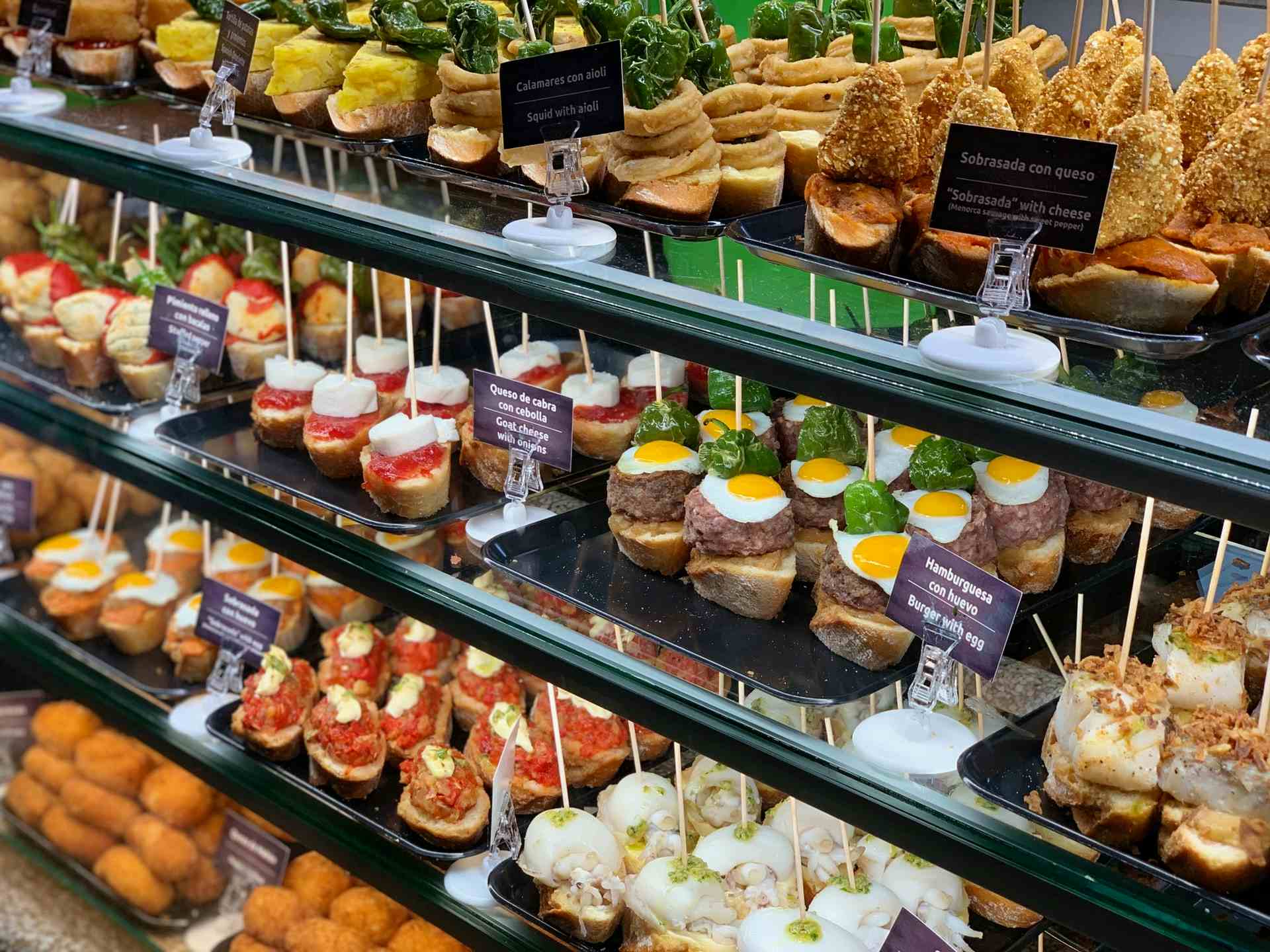 Tapas in Granada is not just a tradition, but a lifestyle. By taking a stroll around you can taste a great variety of Spanish cuisine and it is absolutely free, only the drinks are chargeable. The name tapa originated from the word tapar which means to cover. Granada is one of those few Spanish cities that still serve free tapas as they are considered as a gift of the house and many bar owners take pride in their tapas. Try one of these in-house tapas and experience one of the best-known examples of Spanish cuisine.
Insider Tips
Some of the best areas to enjoy a good tapa during a sunset include the Realejo, Plaza de Toros, Plaza Nueva, the Carrera del Darro, the Paseo de los Tristes, Navas and the Elvira streets.
8
Take A Skiing Tour At The Sierra Nevada Mountain Range
#8 Thing to do in Granada The famous ski resort of Sierra Nevada in Granada is located on the southernmost part of Spain, around 32 kilometers away from Granada by road. Skiing here is simply magical, with its perfectly carved snow slopes and snow resembling sparking crystals under the winter sun. This famous alpine skiing destination set amidst a spectacular scenery should definitely be on your wishlist.
Insider Tips
The slopes in the Sierra Nevada ski center have been color classified based on their level of difficulty. Green - beginners, blue - easy, red - difficult, black - very difficult
The sunshine lunch plateau located at an altitude of 2600m is worth the visit.
Go On A Shopping Spree At Alcaiceria
#9 Thing to do in Granada
The Moorish marketplace, Alcaiceria is situated off the main streets of Granada, Spain. Brimming with stores, cafes, churches and hordes of tourists and locals, there's no leaving Granada without visiting the Alcaiceria. With faint resemblance to a Morrocan mini-souk, indulge in a shopping lamps, exotic natural tea, trinkets and other souvenirs as a memory of this gorgeous town. Even if you don't intend to buy anything, just a walk through this vibrant souq takes you back to the Arabian fables you've read in your childhood.
Insider Tips
Be careful about counterfeit products sold under the pretense of being authentic.
Keep your bargaining skills handy and always bring it down to the half of what is being asked.
Experience Complete Zen At The Granada Charterhouse
#10 Thing to do in Granada This Carthusian Spanish Monastery in Granada is one of the finest examples of Baroque architecture norms. This is supposedly the most beautiful monastery in Spain, with intricate artwork, detailed decor, and meticulously crafted rooms. Tucked away outside from the hustle and bustle of city life, a drive towards this part of town is zen in itself. The Charterhouse also flaunts a collection of Renaissance art with a variety of very impressive oil paintings. The trompe l'oeil retablo in the room next to the refectory is impeccable, with the church's ceiling covered in plasterwork. Make sure you add this pearl of Baroque onto your Granada wishlist.
Sunday- Friday: 10 AM to 6 PM
Saturday: 10 AM to 1 PM and 3 PM to 6 PM
Insider Tips
Do not research much about this place before visiting engulf yourself with the view and watch it with a blank mind.
Take a look at the paintings of martyrs who met with bloody ends.
FAQs
---
There are many must-see sights in Granada, including the Alhambra, a Moorish fortification and palace complex that is now a UNESCO World Heritage Site; the Generalife, the former summer palace of the Emir of Granada; and the Cathedral of Granada, which is one of the most important Gothic cathedrals in Spain. Granada is also home to many museums and galleries, as well as a thriving nightlife scene.
Some insider tips for visiting Granada include taking a walking tour of the city to really see all the sights, and getting tickets in advance for the Alhambra, as it is one of the most popular tourist attractions in Spain. Also, be sure to try some of the local cuisine, which includes dishes such as tapas, paella, and gazpacho. And finally, don't forget to sample some of the local wines!
The best time of year to visit Granada depends on what you want to see and do while you're in town. If you're interested in outdoor activities, the spring and fall are great times to come. The weather is mild and there are plenty of hiking and biking trails to explore. If you want to experience Granada's famous nightlife, the summer is the time to visit. The clubs and bars are open late and the streets are filled with people enjoying the warm weather. No matter when you come, Granada is sure to have something to offer.
Some foods to try in Granada include tapas, which are small dishes that are typically served as appetizers; paella, a traditional rice dish that is usually made with seafood or chicken; gazpacho, a cold soup made of tomatoes and other vegetables; and flamenquín, a fried roll filled with pork and cheese.
This really depends on what you want to do while you're in Granada. If you're just interested in seeing the main sights, such as the Alhambra and the Cathedral, two days may be enough. However, if you want to explore the city more fully, or take day trips to nearby towns and villages, you may need more.
Yes, Granada is definitely worth visiting! The city has a rich history and culture, and there are plenty of things to see and do. Whether you're interested in exploring the city's sights or enjoying its nightlife, Granada has something for everyone.
This is a difficult question to answer, as both cities have a lot to offer. They are both located in Andalusia, so they share a similar culture and history. However, they also have their own unique charms. Seville is known for its architecture, while Granada is known for its stunning views. Ultimately, it depends on what you're looking for in a city. If you're interested in culture and history, Seville may be the better choice. If you're looking for natural beauty, Granada may be the better choice.
Ready for your visit to Granada?
---
Here are a few detailed Alhambra guides that should help you plan your visit.