Greek islands are charming, but the country's real pride is in its history. While there are several historical cities in Greece, Athens is the best place to revisit Ancient Greece and learn about its role in Western civilization. The world's first democracy was born in Athens, and many remnants still exist in the city. Millions of tourists visit Athens every year to catch a glimpse of the city's Acropolis, Ancient Agora, and other historical sites. Athens' nightlife is equally exciting, especially in August when the city is buzzing with tourists.
What makes Athens in August Special?
---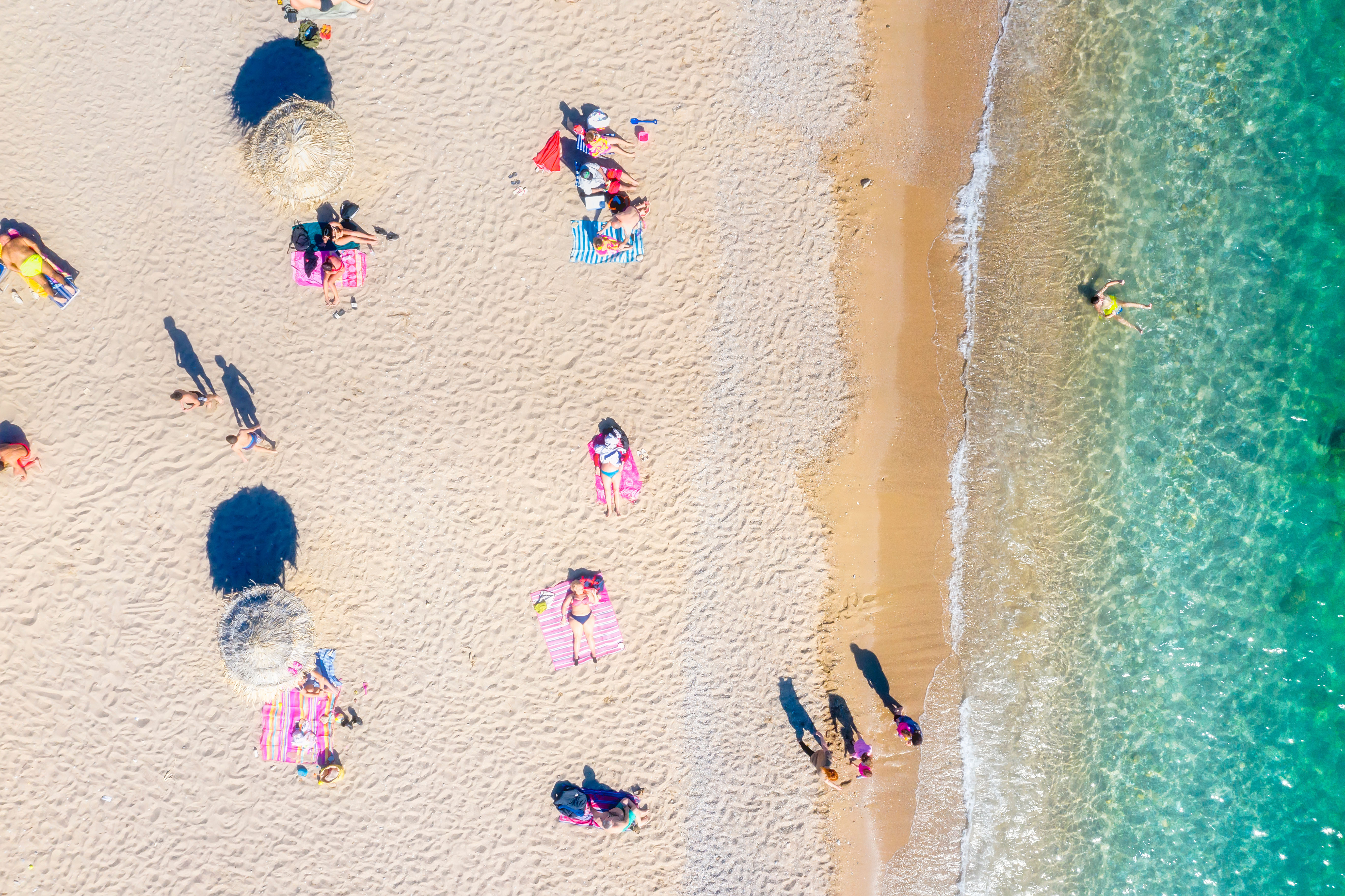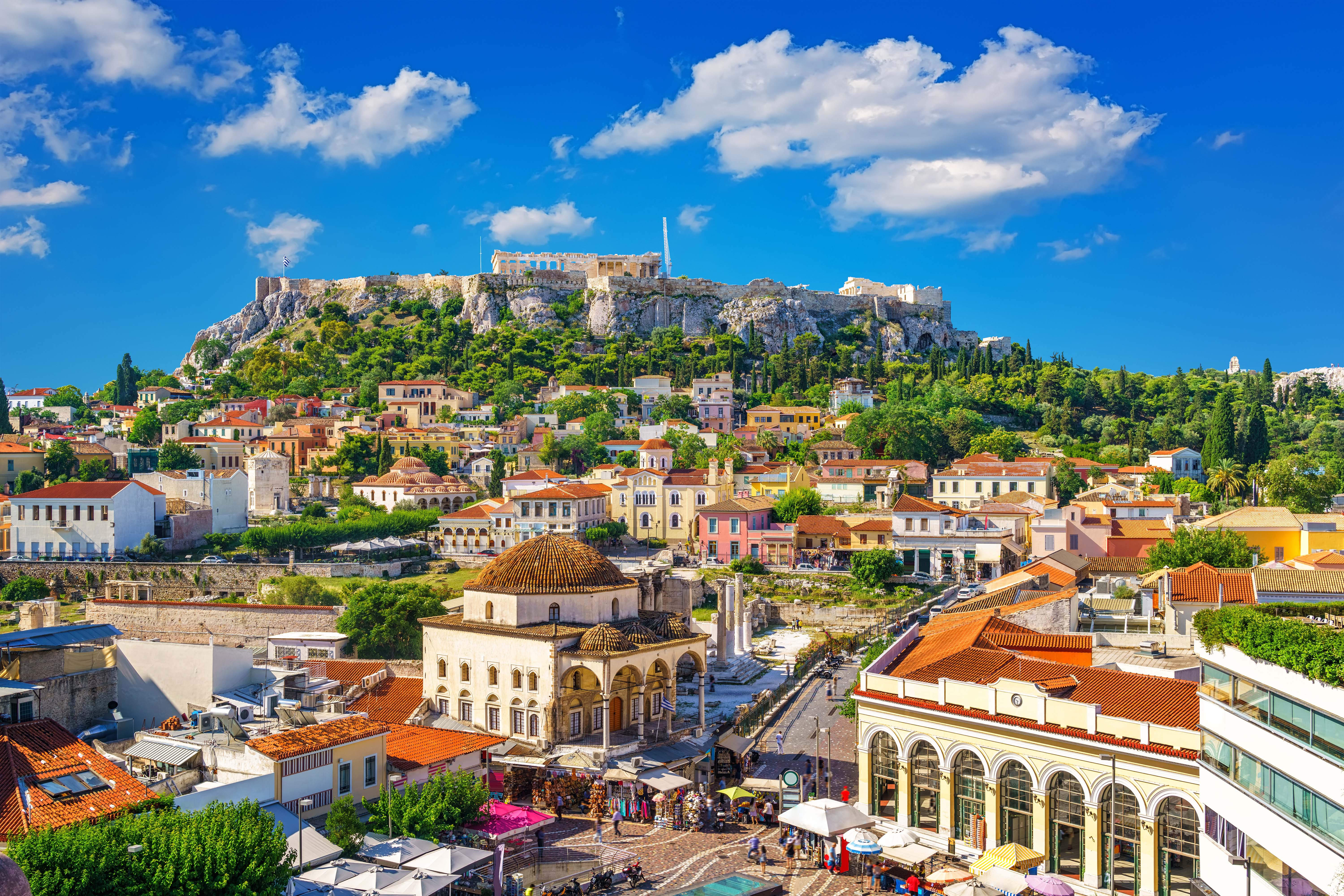 Beach-ing - August and Athenian beaches go hand-in-hand. They complete each other, making it a huge tourist attraction. The sun shines for hours on end, but the weather isn't humid. Relax and unwind with a cold beer or indulge in fun beach games.
Explore at your will - The sun shines in Athens in August for up to eight hours. It gives you the freedom to time your visits and properly explore the city's archaeological, historical, and cultural sights.
Busy time - Summers bring the crowd to Athens. It is sunny but not humid, so exploring the city isn't taxing on the body. The streets, clubs, and restaurants are buzzing, so you won't have a dull time.
Events - August sees the arrival of renowned artists to Athens for various film, music, art, and cultural festivals.
Athens Weather in August
---
Athens in August enjoys (almost) the same amount of sunshine as July. It is a sunny month in the city, with the average temperature being 27°C. There's no hint of rain, with the sun shining right for up to eight hours. It is the perfect time to hit the beach.
Visting Athens in August: Things To Do
---
A visit to Athens is incomplete with the Acropolis. It was built over 2,500 years ago and has been named the symbol of 'World Heritage' by UNESCO. It is a grand citadel that served as the birthplace of democracy, ideas, and art. It sits on a 156-metre hill and is spread across 170 by 350 metres. The climb might be steep, but the energy of the place makes it worth it.
August Timings
8 am-6 pm (Last entrance at 5:30 pm)
The Ancient Greeks knew the discussion was at the heart of democracy. They'd meet regularly at the Ancient Agora to discuss ideas and make decisions. This way, the sight played a vital role in strengthening the idea of democracy and free speech. Explore the Ancient Agora, and you'll also learn about the architectural practices of the era.
August Timings
Daily 8 am-8 pm (Last entry - 7:30 pm)
National Archaeological Museum
History lives in Athenian museums. The National Archaeological Museum is the most famous museum in the city as well as the country. With more than 11,000 exhibits and some that date back thousands of years ago, the National Archaeological Museum is a gold mine of historical findings.
August Timings
Tuesday: 1 pm-8 pm
Wednesday-Monday: 8 am-8 pm
You'll run out of beaches but not museums in Athens. Once you're done with the National Archaeological Museum, head to the Museum of Cycladic Art. It attracts tourists because it has artefacts that date back thousands of years and modern Cycladic artwork, which holds great cultural significance.
August Timings
Monday, Wednesday, Friday, Saturday, Sunday: 10 am-5 pm
Thursday: 10 am-8 pm
Tuesdays: Closed
Athens is one of the better places to find a meal that satisfies your taste. You can grab a bite at the city's high-end establishments or enjoy something more culturally authentic at food stalls. The Athens Food Tour gives you the chance to explore all the delicious options the city offers; plus, it takes you through Central Market, a food heaven.

Travelling during hot summers can be cumbersome; for a different experience, you can consider a cruise trip that leaves Athens every morning. It offers multiple activities onboard and takes you to beautiful Greek islands like Agistri and Moni.
The Temple of Zeus was dedicated to Zeus, the king of gods in Greek mythology. It was built over a few centuries and was not completed until the Roman emperor Hadrian finished it in 131 CE. It once held the title of the largest temple built in the ancient world and still retains some of its glory.

August Timings
Daily 8 am-7 pm
Delphi is a small town home to many historical and religious sites. The most important of them is the Temple of Apollo. The Temple of Apollo was first built by legendary architects Trophonios and Agamedes but then had to be rebuilt after a fire in the 6th century A.D.

August Timings
Daily: 8 am-8 pm (except tuesdays)
Tuesdays: 10 am-5 pm
Athens in August: Events to Look Out For
---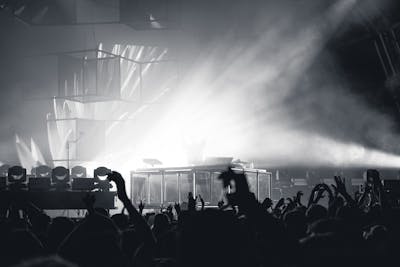 Youth of Today
August 2
The Youth of Today will be concluding their Summer Tour on 2 August 2022 in Athens. The hardcore punk band will be performing in Germany and Italy before ending the tour in the Greek capital.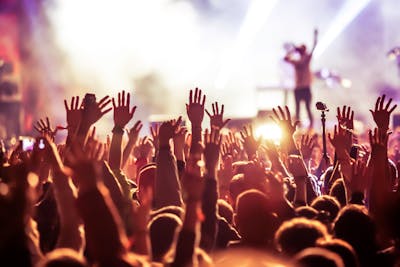 Hammership 2022
August 14
Hammership celebrates music. It hosts concerts of all genres, so you'll definitely find something you can relate to. This year, the event will be on 14 August. Get your tickets before they run out!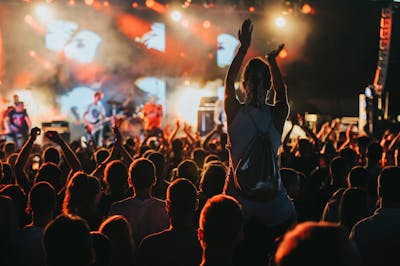 Keeping the Blues Alive at Sea
August 22 - August 23
Cruising never felt better! Keeping the Blues Alive at Sea is back, and this time with an even better lineup. Blues guitarist Joe Bonamassa will be live. The lineup also includes guitarist and Chicago-based bluesman Buddy Guy, Grammy-nominated singer-songwriter Tab Benoit, and the UK-based blues performer Joanne Shaw Taylor.
Athens August Essentials
---
Athens Weather in August
The weather in August is sunny but not testing. It does not grind you down due to less humidity. You can explore the city in peace, although protecting yourself from the sun is imperative. Harmful U.V. rays from the sunshine can cause problems to your health.
Athens Accommodation In August
Summer is the peak season in Athens. In August, you'll find many tourists in the city, so finding accommodation may be a challenge. Here are some options that you can explore.
Getting Around Athens in August
You will not have trouble travelling from one part of Athens to another. The city has a modern metro and bus service, which make commuting easy and comfortable. While you can also get a taxi, using public transport saves money. You can use the extra cash to explore more food joints and clubs in the city.
Metro - Travelling by metro in Athens is affordable no matter which month you're visiting. The city has three metro lines, which connect every destination.
Bus - You can also travel around Athens by bus. They connect the main spots in the city, so you do not have to walk long distances to catch a bus.
Athens in August: What To Eat
---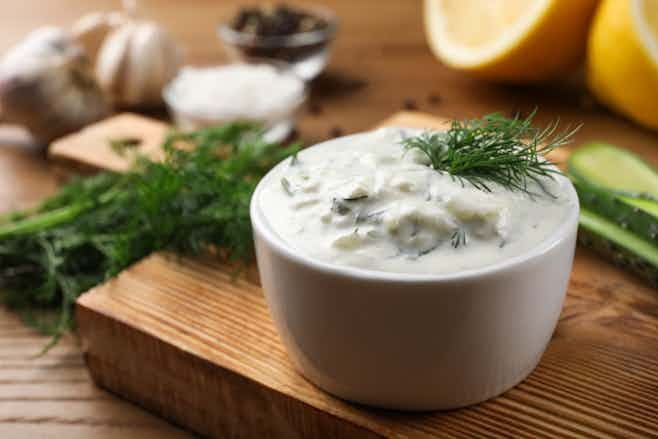 Tzatziki
You can enjoy the Tzatziki dip without waiting until you get to Paros, the Greek island where it was discovered. The Tzatziki is readily available in Athenian restaurants and includes three healthy ingredients—cucumber, yoghurt, and garlic.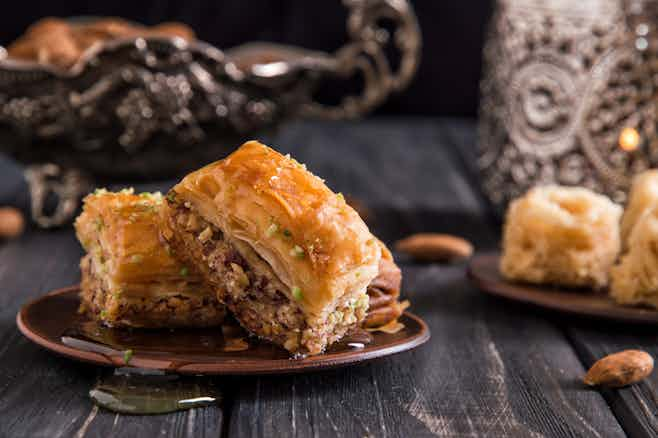 Baklava
There are many delicious pastries to try in Athens, including Baklava, a dessert from the Ottoman Empire. It is made of nuts and sugar. After baking, the sweet syrup poured on top of the pastry gives it a wholesome taste.

Amygdalota
The weather in Athens in August can take a toll. Healthy food choices can keep you charged, and this is why we're asking you to try the Amygdalota cookies. They are gluten-free, healthy, and have a crispy yet chewy taste.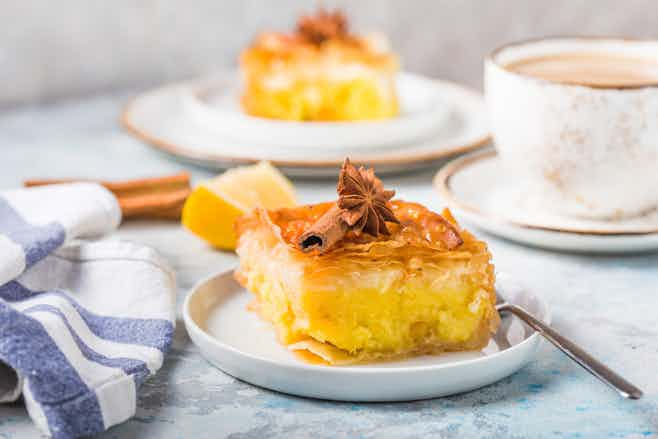 Bougatsa
The Bougatsa is a dessert that comes with a golden texture and is made of custard wrapped in crispy phyllo. Melted butter, icing sugar, and cinnamon are sprinkled over the dish for the perfect sweet taste.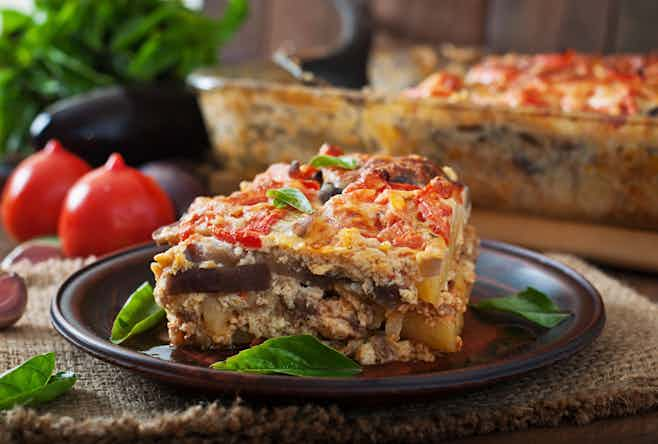 Mousakka
Tourists love the Mousakka as it feels like a lasagna. It typically contains beef, tomatoes, and bechamel sauce. Eating it after a weary day in the sun feels heavenly.

Tips for Visiting Athens in August
---
Keep these tips in mind when visiting Athens in August.
Dress comfortable - August, like July, is hot in Athens. The sun shines brightly, and temperatures even reach 30°C. Therefore, a cap or hat is a must. Remember to carry sunscreen as well.
Carry cash - Digital payments are the future, but cash is the present in Athens. Ensure you have enough cash to last the trip. ATMs are present, but it is better to prepare for the worst.
Water is imperative -The only way to beat the August heat in Athens is to stay hydrated. Beer can help, but water works best. Carry a bottle with you all the time.
Make a flexible budget - Accommodation and travel costs can surprise you in Athens in August. Be flexible with your budget and prepare for inflated prices.
Use public transport - Using public transport is an affordable option in Athens in August. You can use the extra money to pick a better stay in the city.
Athens August Itinerary
---
Even if you're in Athens for only 3 days, you can still cover a lot of the major attractions! Take a look at our Athens in 3 Days Itinerary.
3 Days in Athens
Afternoon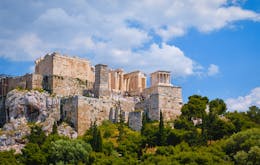 Areopagus
FAQs
---
The weather in Athens in August is usually hot and dry, with temperatures reaching up to 33°C (91°F). However, heat waves are not uncommon, so be prepared for days when the mercury may rise above 40°C (104°F). There is also the possibility of showers or thunderstorms, so it's a good idea to pack an umbrella.
The best clothing to pack for Athens in August is light and airy, made from natural fabrics such as cotton or linen. Avoid synthetic materials, which can make you feel hot and sticky. It's also a good idea to pack some sun protection, such as a hat or sunglasses.
Some of the best things to do in Athens in August include visiting the Acropolis, exploring the Plaka district, and taking a day trip to one of the nearby islands. You can also cool off in one of the city's many swimming pools or enjoy a refreshing drink in one of the many open-air cafes.
There are a few things you can do to stay cool in Athens in August. Drink plenty of water to stay hydrated, and try to avoid being out in the midday sun. If you need to be outdoors, seek out shady areas or wear light clothing that covers your skin. You can also take a dip in one of Athens' many swimming pools or enjoy a refreshing drink in an air-conditioned cafe.
There are a few special events and festivals that take place in Athens in August. The most popular is the annual Athens & Epidaurus Festival, which features a range of cultural performances and events. Other notable events include the Lycabettus Jazz Festival and the Athens Street Food Festival.