The Greek capital is an architectural goldmine with the likes of the Acropolis, Stoa of Attalos, Parthenon, Stadium at Olympia, and many others fascinating tourist spots with their incredible history. Additionally, the numerous museums dotted all around the city do a wonderful job of preserving the glorious past of the Greek civilization. Do not miss out on exploring this magnificent land, relatively hassle-free by adding it to your travel plans for December. The cold weather, without getting too extreme, helps set the mood for the upcoming festivities in the form of Christmas and New Year.
What makes Athens in December Special?
---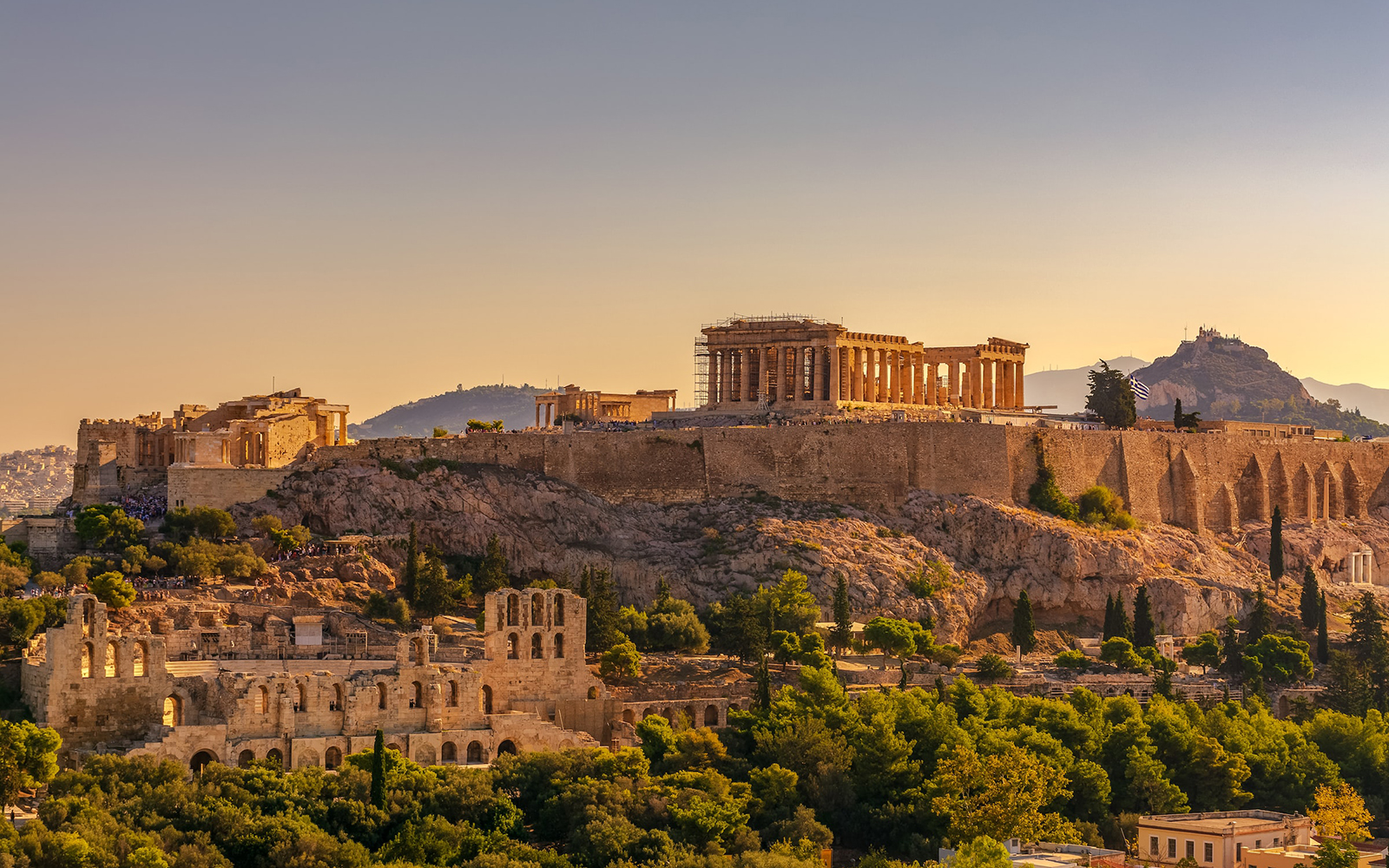 Conspicuous Lack of Crowds - Athens may be overlooked as a holiday destination in December by most travelers, but it has its own benefits. The usually-crowded city takes on a new look without the throngs of visitors, who show up during peak season. You don't have to wait in long queues or jostle for space at popular tourist landmarks. More importantly, you can delight in getting seats readily at the most-happening restaurants without any hassle.
Festive Spirit - The Christmas spirit takes over Athens, much like the rest of the world, in December. It is an amazing time to visit Athens as you will get a sneak-peek into the unique Christmas traditions of Greece and relish the local Christmas treats that are not available at any other time of the year.
Save big time - Since December is an off-season, prices are slashed across the board from flight tickets to hotel reservations to entry tickets into the attractions. There is a huge difference in the prices compared to the peak summer months from June to August. Thus, you can accommodate more activities into your schedule and get more value from your trip.
Athens Weather in December
---
The average temperature in December sits around 54°F (12°C). The last year of the month sees the temperature drop to 48°F (9°C) and rise to 57°F (14°C) on sunny days. You can expect to see overcast skies and around 11 days of rain, the highest number of rainy days in the entire year. It also snows on rare occasions.
Visting Athens in December: Things To Do
---
The citadel of Acropolis rises 490 ft above the city of Athens thus, creating an unmistakable impact. Within the 7.3 acres of land are housed 21 archaeological monuments, the most prominent being the Parthenon. Other noteworthy attractions at the site are the Propylaea, Old Temple of Athena, Erechtheum, and many more.
December Timings
8:00 AM to Sunset
Known for being the birthplace of democracy, the Ancient Agora offers a keen insight into the exciting way of life of ancient Athenians. With the absence of tourist crowds in December, you can peacefully stroll through the ancient ruins of Bouleuterion and examine the remarkably-intact Temple of Hephaestus.
December Timings
8:00 AM - 5:00 PM (Last entry by 3:45 PM)
National Archaeological Museum
On a rainy day, take advantage of the indoor setting of the museum, and peruse its comprehensive collection of over 11,000 exhibits. The museum is dedicated to preserving the history and culture of the legendary Greek empire with artifacts like the Mask of Agamemnon, the Artemision Bronze, and the Antikythera Mechanism belonging to prehistory and late antiquity.
December Timings
Tuesday - 1:00 PM - 8:00 PM
Wednesday to Monday - 8:30 AM - 3:30 PM
The museum's rich Cycladic art was recovered from the islands of the Aegean Sea and date back to 3200 BCE. Among its highly-prized artifacts are day-to-day items such as jewelry, weapons, sculptures, and idols made from stone, clay, marble, and bronze. So influential was this prehistoric art that it inspired Picasso's Cubism art movement over 5000 years later.
December Timings
Monday/Wednesday/Friday/Saturday/Sunday - 10:00 AM - 5:00 PM
Thursday - 10:00 AM - 8:00 PM
Set off on a walking tour of Athens' most distinguished food spots on a cool December day. Get a taste of vegan cuisine by sampling a vegan-inspired traditional Greek pie. Explore the lesser-known districts and neighborhoods of the city over 3 hours with a food expert in tow. Treat your taste buds with the local street snacks, nuts, and learn about the speciality of olive oil.

Luxurious Athens Riviera Night Party Boat
Bid farewell to 2022 in style with a cruise party aboard a wooden boat and enjoy the picturesque views of the Athens Riviera and Saronic Sea. With a DJ onboard, dance the night away in the cool night breeze and ring in the New Year surrounded by stunning views, exciting music, and entertaining company.
December Timings
Friday/Saturday - 8:00 PM - 11:00 PM
The Temple of Zeus, dedicated to the Greek god of thunder and sky, evokes a sense of awe from spectators even in the present day. Sadly, very little remains of the ancient structures. Of the original 104 temple columns, only 15 remain standing today. Additionally, take time to visit the remains of the Themistoclean Wall, the Doric Temple of Apollo Delphinium, the Gate of Hadrian, etc.

December Timings
Daily - 8:00 AM - 3.30 PM
Spend your day traveling to Delphi, a worthwhile religious sanctuary known for housing the shrine of the Oracle. On your way, encounter Thebes and Castalia Spring. Also, make stops at Levadia and the mountain village known as Arachova. Explore the archaeological site at the Temple of Apollo and bask in the rewarding experience of visiting the Museum of Delphi.
Athens in December: Events to Look Out For
---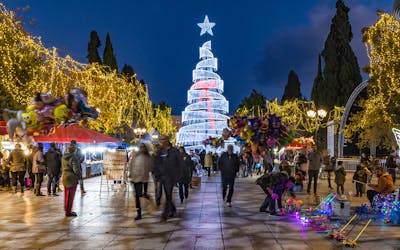 Syntagma Square
25 December, 2023 - 26 December, 2023
If you are in Athens for Christmas, head over to the city's main square, Syntagma Square as it pulls out all the stops for its annual Christmas celebration. The centerpiece is undoubtedly the enormous fir tree, which at 19 meters is the largest Christmas tree in Athens. Revel in the magic of a Greek Christmas replete with festive lights, caroling, ice-skating, and the country's own version of a Christmas tree in Karavaki.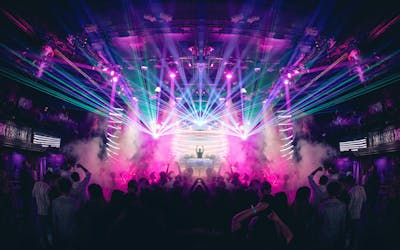 Plissken Festival
To Be Announced
One of the most popular music festivals around is the Plissken Festival, with its winter edition in December. Over the course of two days, you can expect to see performances by top artists as well as several multi-cultural events and displays. The past line-up has included stars like Todd Terje, Orbital, Bicep, and Chromatics.
Athens December Essentials
---
Athens Weather in June
December is the start of winter in Athens and the average temperature hovers around 54°F (12°C), going as low as 48°F (9°C) and as high as 57°F (14°C). This month also receives 11 days of rain, snow on rare occasions, and close to 3 hours of daily sunshine.
Athens Accommodation In June
Athens offers several options for tourists. Depending on your budget and needs, you can choose from different accommodation options.
Athens Packing List for December
Certainly carry layers of warm clothes, gloves, and scarf for those chilly December days and nights out in the city. However, the unpredictable nature of this month's weather warrants that you also pack in waterproof clothes, waterproof shoes, and an umbrella in the event that it rains.
Getting Around Athens in December
Taxis - Taxis in Athens follow a meter system and charges are incurred per kilometer. There are several app-based yellow taxi services like Uber, Taxiplon, Radio Taxi, and Ikaros, out of which TaxiBeat is the most popular.
Metros - Three metro lines connect it to the bus routes, tram, and suburban railway. On weekdays, it runs from 5 AM until midnight. On weekends, it runs from 5 AM to 3 AM. It is the quickest way around the city.
Airport - The international airport is at a distance of 20 kilometers. Metros and buses can take you to the airport at an economical rate. The Airport Express buses to the airport run 24x7.
Buses/TrolleyBuses - The bus and trolleybus services start every day at 5 AM and run until midnight. Furthermore, it is advisable to confirm your route's schedule on the given day.
Trains - The timings for the suburban railway is from 4:30 AM to 11 PM all seven days of the week.
Trams - The trams operate daily from 5:30 AM to 1 AM and, on Fridays and Saturdays until 2:30 AM. It connects to the metro and the overground train at 4 stops viz., Syntagma, Neos Kosmos, Syngrou/Fix, and SEF (Peace and Friendship Stadium in Faliro).
Athens in December: Seasonal Delicacies
---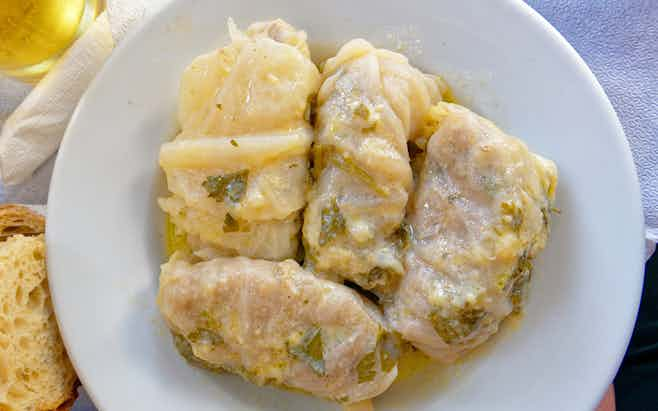 Lahanodolmades
This winter staple made with stuffed cabbage leaves should be on your wishlist whenever you visit Athens. The cabbage rolls are stuffed using a mixture of minced meat and rice and then cooked slowly. The last step is a hearty drizzle of avgolemono, a lemon and egg sauce, which turns it into a veritable Greek delicacy.
Where to order: Oikonomou at Ano Petralona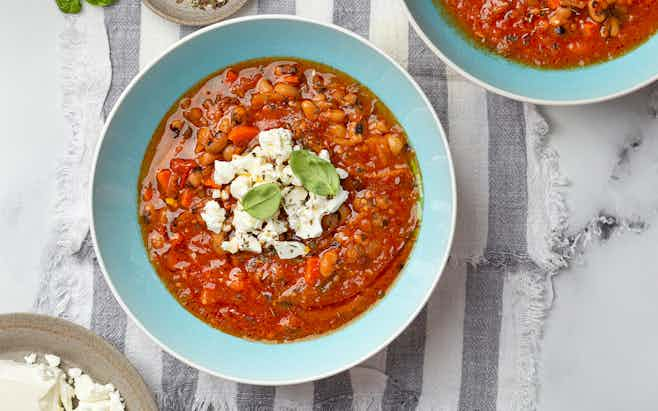 Fasolada
Touted as the national food of Greece, Fasolada is a simple yet delicious recipe of bean soup that has been cherished by Greeks for generations. In addition to the beans, the recipe calls for carrots, onion, celery, tomatoes, and olive oil. Thus, lending the dish a high nutritious value.
Where to order: Atitamos in Kapodistriou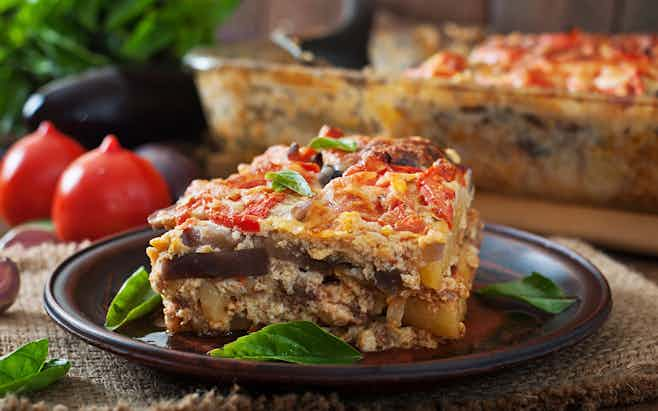 Moussaka
It is a lasagne-styled dish made with layers of potatoes, sautéed aubergine, and ground beef/lamb meat cooked in tomato sauce. It is topped off with a generous spread of creamy bechamel sauce. The highly indulgent Moussaka is the ultimate comfort food for those chilly winter nights!
Where to order: Kitsoulas in Chalandri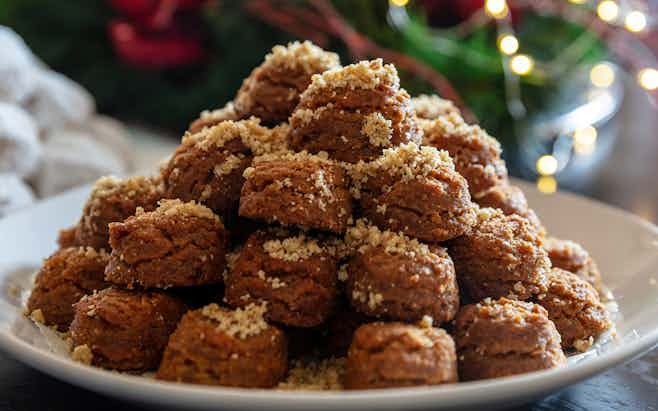 Melomakarona
Nothing comes close to the melomakarona when you think of the most delectable Christmas treats in Greece. The soft, melt-in-your mouth cookies add a Mediterranean twist to the traditional cookies by using olive oil, orange juice, and honey. Moreover, spices like cloves, nutmeg, and cinnamon add a punch of flavor that will leave you wanting more each time!
Where to order: Desire Patisserie in Kolonaki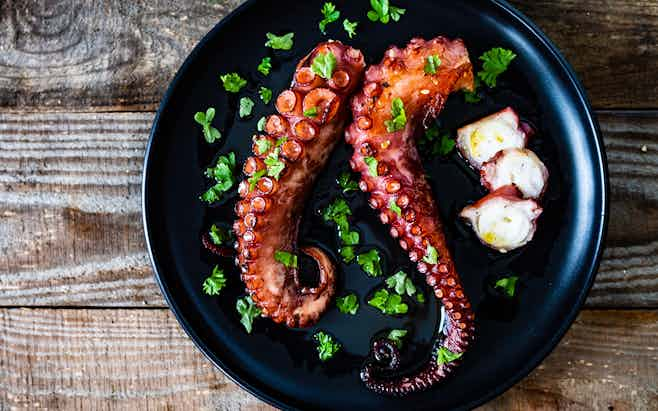 Chtapodi sti Schara
This specific delicacy has the octopus as its main ingredient. It is mind-blowingly simple in its preparation but packs in a lot of flavors. The octopus is grilled and sliced, then served with a seasoning of olive oil, followed by a sprinkle of lemon and oregano.
Where to order: Efcharis in Monastiraki
Tips for Visiting Athens in December
---
Almost all the major attractions offer free entry to visitors on the first Sunday of December i.e., December 4, 2022. So, plan your visit accordingly!
Wear sturdy walking shoes when visiting the ancient ruins of the Acropolis as the area can become notoriously slippery when it rains.
Make sure to double-check the visiting times for popular tourist attractions as the official timings vary slightly during summer and winter months.
Instead of canceling your plans on chilly days, pay a visit to the numerous art galleries and museums scattered across the city and enjoy its comfortable indoor settings.
Practice some local Greek phrases like Yasou (meaning Hello), Efharisto (meaning Thank You), and Kala Christougenna (Merry Christmas) in order to socialize with the locals during your stay. If possible, have a dictionary or online translator handy.
Athens December Itinerary
---
Even if you're in Athens for only 24 hours, you can still cover all of the major attractions! Take a look at our Athens in 24 Hours Itinerary.
FAQs
---
Athens in December are cold with temperatures ranging between 15°C to 8°C. You might experience rains for few days in December.
In Athens in December, there are plenty of activities for visitors to enjoy. Popular attractions include a visit to the historic Acropolis, the National Archaeological Museum, touring the ancient Greek ruins at the Agora, and attending the annual Athens Christmas parade.
The Acropolis is open in December except on 25th and 26th of December. The general timings for visit are morning 8 am to sunset
You will need a warm jacket, gloves and warm shoes if you are visiting Athens in December. Make sure to carry a light-weight umbrella just in case it might rain.
Some of the best events in Athens in December are the Christmas celebrations at Syntagma Square, Plisskën Festival, and the New Year's 2023.