Athens the historical capital of Europe, is the birthplace of arts, science, & philosophy of western civilization. With a history spanning over 3,400 years, Athens is also the largest & capital city of Europe. When travelling to this city, you can experience a perfect blend of glorious history & modern innovation in harmony with each other. The city offers a rich Greek culture through its high standard hotel accommodation, modern metro, natural beauty & warm night & dining experiences. When in Athens, you can relish nature & history in the comfort of modern facilities. So, if you are planning to visit Athens in March, take a look at all the details you need to know.
What makes Athens in March Special?
---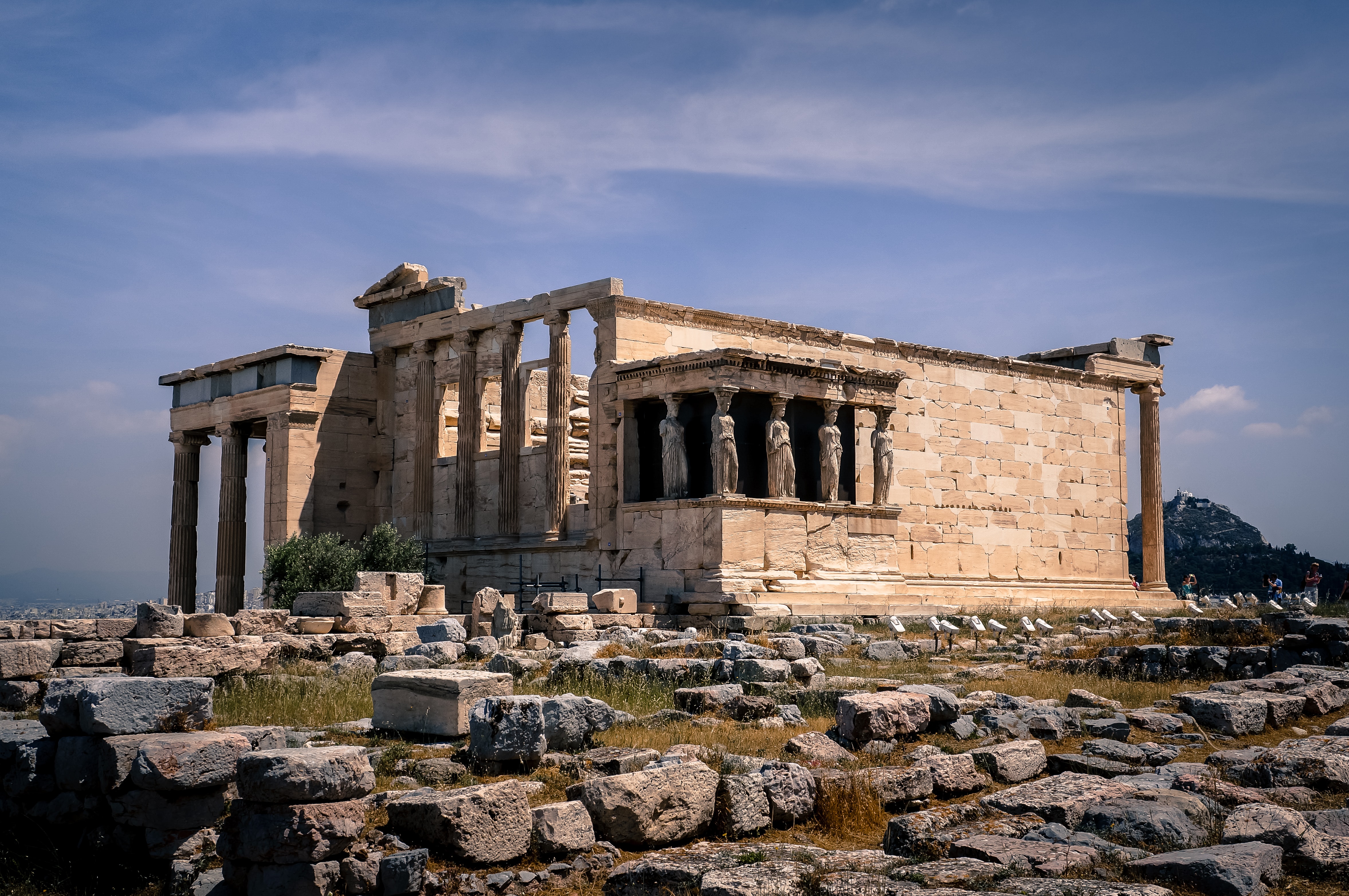 While March is considered as an off-season for travellers to visit Athens, you can still see travellers in small crowds. In March, the weather is pleasant in Athens as the winters are on a withdrawal, welcoming the spring season. The average daytime temperature during March is 60°F which is ideal for you to take long strolls around the city. By night, the temperature drops down to 47°F and you can expect some light rain.
By visiting Athens in March, you can take advantage of lower accommodation prices & save time by avoiding long queues at tourist places. The airfare to the city is also likely to be less during March, making it a perfect time for budget travellers to visit. The city in March is hustling & bustling with locals, giving you the warmth you need while being in a new city.
Athens Weather in March
---
In March, you can experience pleasant weather in Athens. The days are not hot, allowing you to walk through the city & the nights are not very cold, allowing you to experience the city's nightlife. The average daytime temperature is 60°F whereas the average night temperature is 47°F.
Visting Athens in March : Things To Do
---
The Acropolis in Athens is an ancient citadel built atop a massive hill (150 m above sea level). The citadel comprises the ruins of several historic buildings including the Parthenon. There are almost 20 points of attraction at the Acropolis, each of them with unique architecture.
March Timings
Daily from 8 AM to 5 PM except for 25th March when it remains closed.
Also known as the Olympieion, the Temple of Olympian is made up of unusually tall columns. Dedicated to God Zeus, the temple was built in the second quarter of the fifth century BC. The monument had 104 columns out of which only 15 remain now and one under the ground.

March Timings
Every day from 8 AM to 3 PM
The Kotsanas Museum of ancient greek technology is the newest museum that has opened up in Athens. This museum aims to showcase the unknown aspects of Greek technology. The present exhibition of ancient Greek technology includes approximately 300 operating models of ancient Greek inventions
March Timings
Monday to Sunday, 11 AM to 5 PM

National Archaeological Museum
The National Archaeological Museum of Athens is the largest archaeological museum in Greece. Founded towards the end of the 19th century, the museum protects the history of Greek culture by preserving its antiquities.
March Timings
Tuesday: 1 PM – 10 PM
Wednesday-Monday: 8:30 AM – 3:30 PM
Located to the northwest of the Acropolis, the Ancient Agora of Athens was the core of political and social activity, where everyone from philosophers and priests to politicians and prostitutes crossed paths in ancient Greece. Nowadays, it is a place for locals to find some solace from the hustle & bustle.
March Timings
Daily, 8 AM to 5 PM
Food Tour with Wine Tasting
You can stroll through the Greek markets for four hours, taking in the traditional set-up and indulging in everything Greece is famous for - olives, mushrooms, herbs, traditionally made pasta, and salamis. To top this off, experiencing the traditional dishes & wine of Athens can give you the true essence of Athens in so many ways. You can try on koulóuria (sesame bread rings), loukoumades (Greek donuts), custard-filled filo squares, pies, cheese & so much more.

March Timings
Monday to Saturday, at 10 AM and 2 PM
Go on a Cruise Trip to the Saronic Islands
When in Athens, you can relist the 10-hour long cruise to Greece's Saronic Islands. On this trip, you can swim, snorkel, & relax while exploring 3 different islands. In case the weather is not appropriate for the sail, you might need to reschedule the trip.
March Timings
Daily from 8 AM, for 12 hours
Take A Day Trip to the Temple of Poseidon
The Temple of Poseidon is an ancient temple, almost dating back to 5th Century BCE. The temple is dedicated to the Greek god of the oceans, Poseidon, and overlooks the sea from the top of a cliff. The location offers gorgeous views, and you can see the area at dawn or dusk. Explore the area around the temple and look at the beautiful scenery. If you look far enough away during clear days, you can see the islands of Kythnos, Serifos, Aegina, and Peloponnese.
Athens in March: Events to Look Out For
---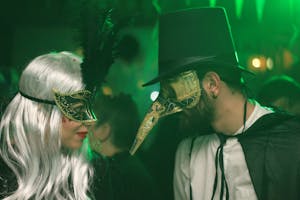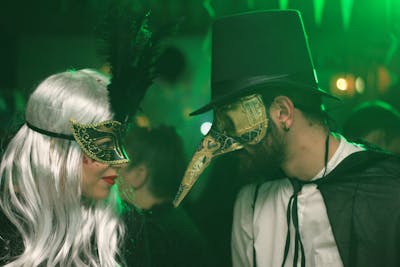 FoodExpo Greece 2023
18 March - 20 March 2023
Food Expo Greece 2023 is a major event for food producers, manufacturers and retailers. Thousands of trade visitors are expected to attend, providing an opportunity to view and purchase a wide range of food products, such as meats, oils, olives and cheeses.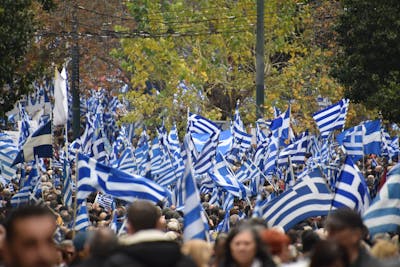 Independence Day
25 March 2023
During this time of year, the celebration begins in Athens on this anniversary to mark an end to Ottoman occupation. The Independence of the Greek War with special military parades sets a patriotic feel in the corners of Syntagma Square and all over the city.

Athens March Essentials
---
Athens Weather in March
When it comes to the weather, the summers in Athens are scorching, dry, and clear. The winters here are long, windy, cold, and even sometimes cloudy. It usually ranges from 42°F to 92°F over the year. It rarely goes below 34°F or above 97°F, though.
Athens Accommodation In March
When You're in Athens, you can find these places to stay according to your budget:
Luxury Place: Hotel Grand Bretagne Athens is one of the most luxurious. It has a rooftop restaurant, bar, and pool, and it has the best view in the city. It's a full-service spa.
Mid-Range Place: Emporikon Athens Hotel is in a great place. People in certain rooms can see the Acropolis or the Lycabettus Hill from their rooms. In a perfect location for going on walks.
Budget Place: Emporikon Hotel Adonis is a cheap hotel that is close to the Plaka. There is a roof terrace with great views of the Acropolis and Athens.
Athens Packing List for March
Before heading to Athens and hitting the captivating island, keep the weather in mind as you pack. It would be chilly but on the pleasant side, so pack some light clothes and maybe a summer dress or two. A swimsuit would come in handy as well, and a pair of non-slip walking shoes because you can expect at least some light rain in March.
Getting Around Athens in March
The Metro: The fastest way around Athens. Three Metro lines connect the city to the tram, bus, and suburban railway all-day from 5 a.m. until midnight. Lines 2 and 3 run till 2 a.m. on Trains that arrive every 5-6 minutes. .
The Suburban Train: This overground train connects Piraeus with Athens International Airport. Helkida, Kiato, and Corinth in the Peloponnese. The suburban railway runs every day from 4:30 a.m. until 11 p.m.
Bus & Trolley: The assemblage of Athens' bus and trolleybus network Most buses and trolleybuses run from 5 a.m. until midnight, but verify your route's schedule. Airport Express buses run 24 hours. There are services from the airport to Syntagma Square, the port and the Intercity Bus Terminal (KTEL Kifissos).
The tram system links Athens' centre with Faliro and Voula. It takes approximately an hour to get from Syntagma to Voula. The tram has four stops: Syntagma, Syngrou/Fix, Neos Kosmos, and SEF from 6:00 a.m.-12:30 a.m.
Athens in March: Seasonal Delicacies
--- Octopus
You will notice octopuses hung out to dry are among the most well-known images in Greece. Octopus can be grilled, marinated, or stewed in wine to make a good meze (appetiser). It can also be the main course when it's stewed in wine.
Where to eat: Varoulko Restaurant.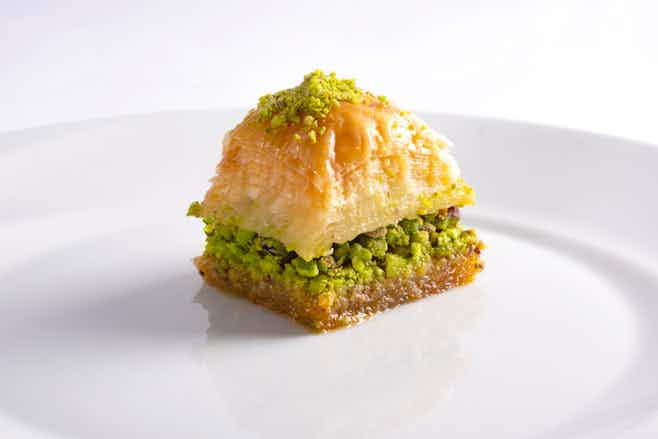 Honey & Baklava
Many Greek sweets have honey and olive oil wrapped in flaky phyllo pastry, like this honey and baklava. Baked goods made with honey, phyllo sheets, and groundnuts are called baklava. Some authentic Greek dishes have a modern touch today.
Where to eat: Funky Gourmet.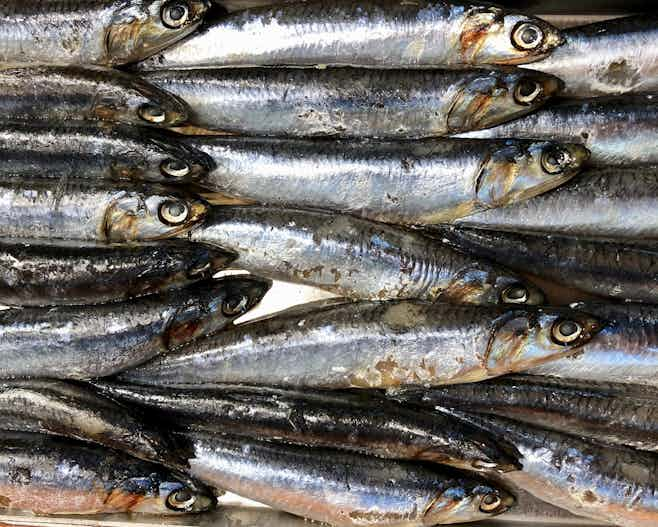 Fresh Fish
People have been eating fish in this way for centuries. Fish and calamari, which comes from the Mediterranean and Aegean Seas, are very tasty, and they are often cooked quickly with very little fuss. Grilling them whole with ladolemono on the top, it has a lemon and oil dressing.
Where to eat: Tudor Hall.
Feta Cheese
Because Feta is a fresh cheese that gets supplies straight from Greece, it is a treat. It isn't the same as the plastic tubs you can buy in stores outside of Greece. Many innovative dishes get prepared with it, and you must definitely take a moment to try out one of them.
Where to eat: La Maison Restaurant.
Tips for Visiting Athens in March
---
Many restaurants, hotels, and casinos on cruise ships ask men to wear jackets at night, and women need to dress a little more elegantly (like wearing shoes with straps).
When you're packing, think about what you'll be doing. It helps in smart packing for the trip.
You should think about wearing water shoes if you're going to the islands or the beach. Slippery, Coral, and rocky outcrops in the sea can hurt your toes.
If you want to blend in, don't wear "travel clothes," like shirts with culturally specific slogans or symbols that say "tourist."
If you're going to cultural or religious places, make sure you have a scarf for your shoulders and at least knee-length pants.
FAQs
---
Is March a good time to visit Athens?
Can you swim in Greece in March?
What do people wear in Athens in March?
Is the Acropolis open in March?