Athens, the land of the Acropolis, Parthenon, Temple of Zeus, Zappeion Roman Baths, Statue of Athena, and other exemplary architectural monuments, has been the object of fascination for tourists from all around the world. These architectural sites stand as a testament to the glorious past of the Greek civilization. Oftentimes, the experience of visiting your favorite archaeological site is marred by the throngs of tourist crowds surrounding you. Hence, travel to Athens in November in order to avoid dealing with large tourist numbers and have the entire city to yourself!
What makes Athens in November special?
---
In-between seasons
November is autumn in Athens and it is a welcoming change from the sweltering summer heat of the past months. Plus, the hint of chill in the air creates an optimistic atmosphere where you can't help but feel a spring in your step when you venture outdoors. Moreover, there is a plethora of islands close to Athens that you can visit on a day tour and simply bask in its surroundings.
Absence of tourist crowds
The biggest hassle in visiting a beloved tourist destination like Athens is that you cannot escape the maddening crowds no matter where you go. Thankfully, the whole city turns delightfully empty in November as the last of the tourist crowds make their way out of Greece. That is why it is the perfect time to visit the city and experience a stress-free time.
November Weather in Athens
---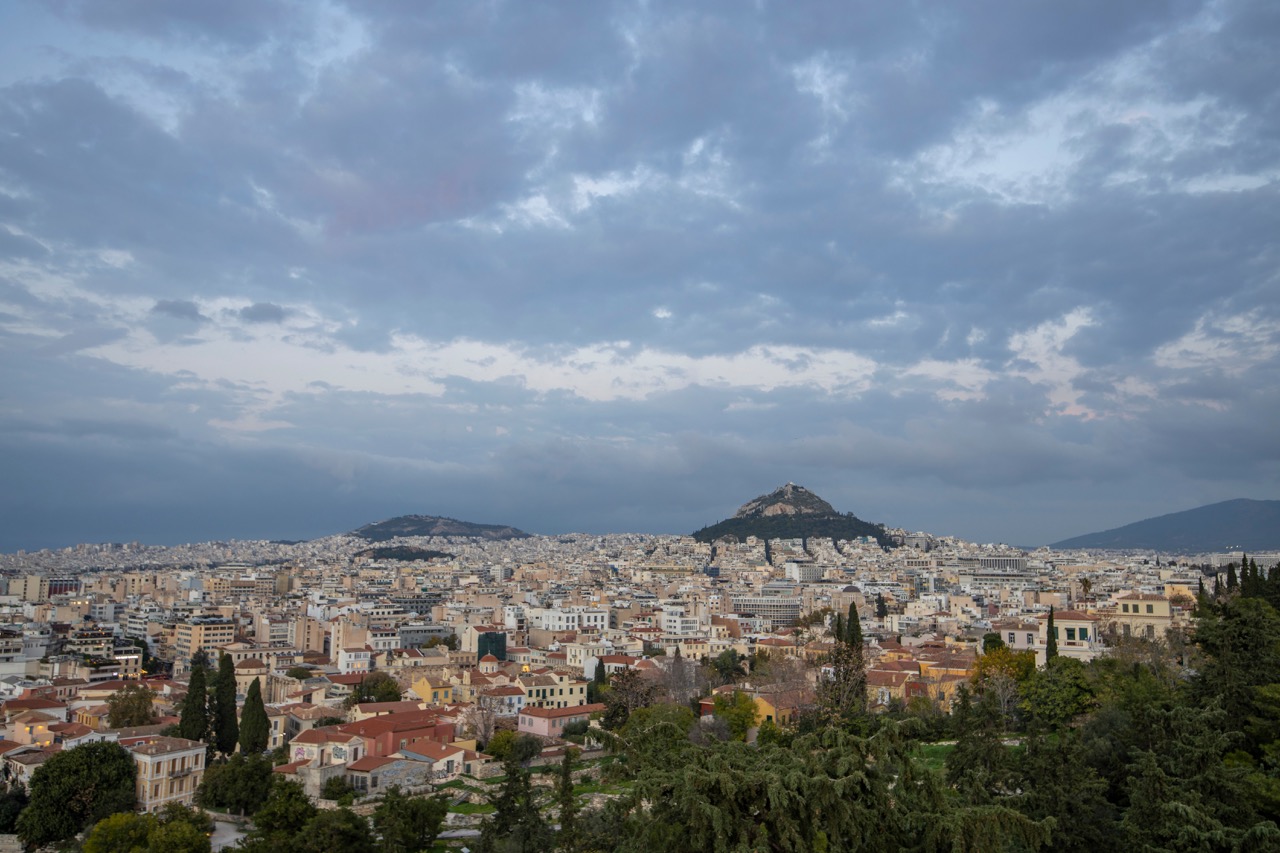 November experiences cold, rainy days as well as bright, sun-kissed days in a single month as the weather gradually transitions from summer to winter seasons. The temperature oscillates between 64°F (18°C) and 54°F (12°C) with an average temperature hitting about 59°F (15°C). Be prepared for scattered showers for 8 to 9 days in the month. Lastly, the water temperature cools significantly to around 68°F (20°C), making it difficult to go swimming.
Must-Dos in November
---
The Acropolis does not fail to inspire visitors with its incredible history and design. The UNESCO-listed site is most well-known for its main temple called the Parthenon and other sites like Propylaea, the Erechtheion, etc. Furthermore, it overlooks all of Athens from its hilltop position, almost like a sentinel, and offers breath-taking panoramic views of the city below.
November Timings
Daily - 8:00 AM - 5:00 PM (Last entry by 3:45 PM)
National Archaeological Museum
Visit the National Archaeological Museum to pay homage to one of the world's most esteemed civilizations. Its significant art collection includes treasure-like relics such as the Antikythera Mechanism, the Mask of Agamemnon, and the Artemision Bronze dating back to prehistory and late antiquity. You will also come across some amazing Egyptian artifacts along with selected items from the Roman and Byzantine era.
November Timings
Tuesday - 1:00 PM - 8:00 PM
Wednesday to Monday - 8:30 AM - 3:30 PM

The Temple of Zeus was a shining example of the superlative prowess of Greek architecture and mythology. At the height of 68 feet, it was among the largest known temples in the ancient world. Most of it has been lost to history, unfortunately, but a few structures that have survived include the Themistoclean Wall, Gate of Hadrian, and the 15 doric columns out of the original 104 temple columns.

November Timings
8:00 AM - 3.30 PM
The prestigious museum features an astonishing collection of artworks, predominantly the Cycladic art belonging to the islands of the Aegean Sea from the third millennium BC. You should visit the museum early morning or late afternoon to get a headstart on the tourist crowds. This way, you can leisurely admire the priceless marble figurines, weapons, vases, Aegean pots, etc. housed here.
November Timings
Monday/Wednesday/Friday/Saturday/Sunday - 10:00 AM - 5:00 PM
Thursday - 10:00 AM - 8:00 PM
The Ancient Agora, meaning a place of gathering, held a special place as it was the center of democratic life in ancient Athens. Take a stroll through the remarkable remains of the Bouleuterion (council house), Stoa of Attalos (commercial center), and the Temple of Hephaestus (which has been remarkably well-preserved) and glimpse back in time to the peak of the Greek civilization and its stunning inventions.
November Timings
Daily - 8:00 AM - 5:00 PM (Last entry by 3:45 PM)
Experience the cuisine culture in Athens up-close with a visit to the city's famed food markets, as well as fish and meat markets, Walk into the local stores with a tour guide and sample Greek staples like olive oil, mushrooms, herbs, traditionally-made salamis, etc. Lastly, savor the authentic flavors of Greek yogurt, local pies, sweets like loukoumades, and local roasted coffee on this food tour.

November Timings
Mon to Sat at 10 AM and 2 PM
Day Cruise From Athens To Agistri, Moni and Aegina With Mediterranean-Greek Lunch
Discover the serene beauty of Greece's isolated islands - Agistri, Moni and Aegina on a 10-hour-long boat cruise. Bask in the Mediterranean sun and sit down for a delicious Greek lunch. Feel completely at peace surrounded by the pine trees on the island of Agistri. Have fun spotting peacocks, rabbits, and deers on the island of Moni. And marvel at the white-stone houses that line the island of Aegina.
November Timings
Daily - 9:00 AM – 7:00 PM
Catch the early sunrise as it illuminates the natural rock formations of Meteora on a guided trip of this World Heritage Site. Feel one with nature and connect with the spiritual energy that is infused throughout this region. Lastly, find out fascinating stories about the lives of hermit monks who have inhabited this region for centuries.

November Timings
Daily - 5:45 AM
Events in November
---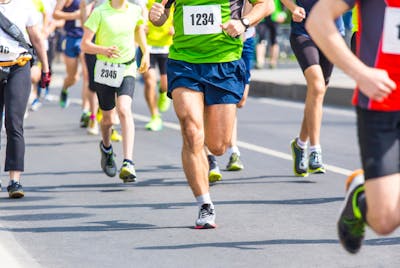 Athens Marathon
November 12, 2023
This annual runner's event is organized in honor of the heroic Greek messenger Pheidippides, who sprinted from the Battle of Marathon to Athens in order to announce Greek''s victory over the Persians in 490 BC. Each year, the race sees participants to the tune of 40,000 competing in road races of 5 kilometers, 10 kilometers, and the ultimate 42.195 kilometers.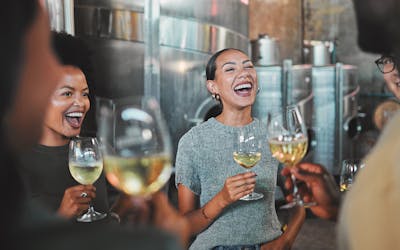 European Day of Wine Tourism / Wine Tourism Day
November 12, 2023
Every November, the Wine Tourism Day brings together the world's most ardent wine enthusiasts in the Attica region. In honor of the occasion, you can go on a wine tour, visit the vineyards, wineries, and cellars, meet the winemakers, and culminate your experience with wine tastings of the region's best-regarded brands.
Athens November Essentials
---
Athens Weather in June
November heralds the gradual transition from summer to winter seasons with an average temperature of about 59°F (15°C), going as low as 54°F (12°C) and as high as 64°F (18°C). The city experiences precipitation for around 8 to 9 days. Towards the end of the month, the water gets too cold for swimming as the temperature plummets close to 68°F (20°C).
Where to stay
Below is a list of accommodations in Athens depending on your budget type: -
What to pack
While packing for Athens in November, your luggage should include mostly summer clothes. But, you should also pack some layered clothing, warm jackets, and a cardigan for when the cold nighttime air begins to roll in. Lastly, there is a good possibility of it raining so bringing along an umbrella, few waterproof clothes, and waterproof shoes is a good bet.
Getting Around
Taxis - The taxis work on meter and the charges are calculated per kilometer. Furthermore, online yellow taxi services like Uber, Taxiplon, Radio Taxi, and Ikaros are available in Athens. But, the most frequently used app is TaxiBeat
Metros - Metros are the quickest way to get around the city and it has three lines that connect to bus routes, trams, and suburban railway for seamless transportation. It operates from 5 AM until midnight on weekdays and 5 AM to 3 AM on weekends.
Airport - The nearest international airport is located 20 kilometers away. The cheapest way to travel to and from the airport is by metros and buses. Also there are 4 Airport Express buses that run daily 24 hours a day
Buses/TrolleyBuses - The bus and trolleybus services run on extensive routes in Athens. The service begins at 5 AM every day and runs till midnight. More importantly, make sure to confirm your route's schedule on the given day.
Trains - The suburban railway runs daily from 4:30 AM until 11 PM.
Trams - The timings for the tram service starts at 5:30 AM daily. It ends at 2:30 AM on Fridays and Saturdays and at 1 AM the rest of the days. There are 4 stops that connect the trams to the metro and the overground. They are Syntagma, Neos Kosmos, Syngrou/Fix, and SEF (Peace and Friendship Stadium in Faliro).
Athens in June: Seasonal Delicacies
---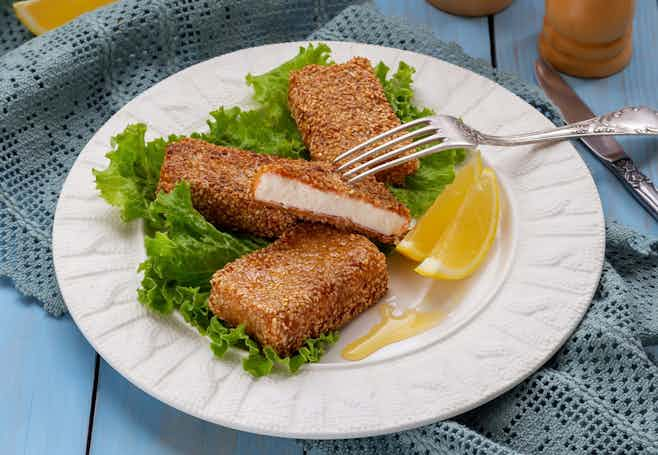 Saganaki
A favorite Greek appetizer, Saganaki is basically cheese (kasseri or gruyère) that is wrapped in a coating of flour and fried slowly for 10 minutes. It is an exceptional dish as when you bite into the crunchy texture of the flour, the cheese will melt in your mouth as a gooey delight.
Where to order: Ydria Café in Plaka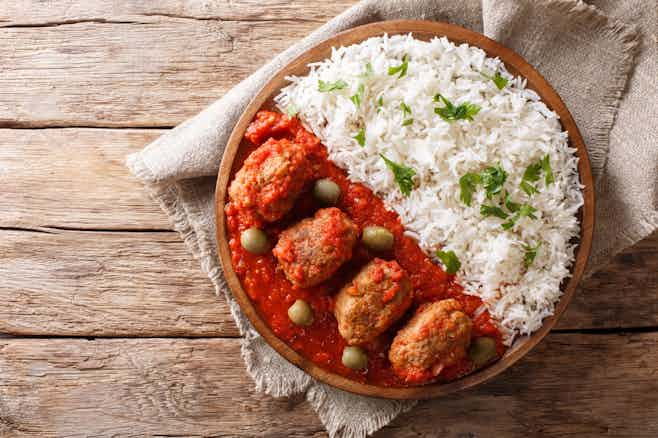 Soutzoukakia
Soutzoukakia or Greek meatballs is comfort food at its absolute best! All the Greek staples like beef, parsley, fresh herbs, cumin, tomato sauce, and cinnamon go into making these large-sized meatballs. The final step is to bake it along with thick tomato sauce. The explosion of flavors in your mouth will make you go gaga instantly.
Where to order: Kuzina in Monastiraki/Thissio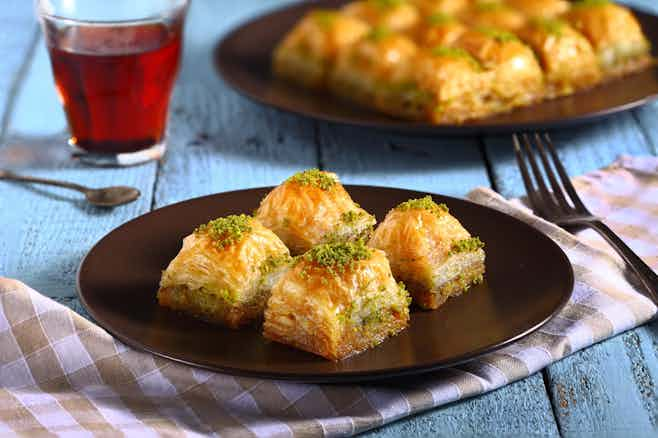 Baklava
Baklava is well-known all around the world and is a favorite among the locals of Athens. The crispy texture of Baklava consists of multiple layers of a flaky crust and is perfectly balanced with a sweet, mushy filling. You can sample the Greek version of this Turkish delight in a multitude of flavors like pistachio, chocolate, walnut, peanut, almond, to name a few.
Where to order:Karakoy Gulluoglu in Syntagma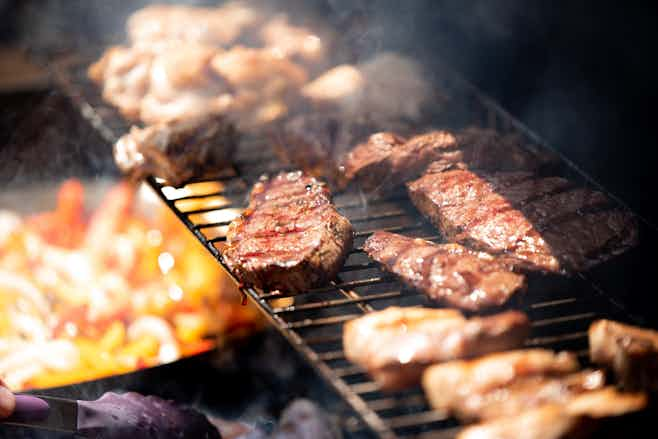 Souvlaki
Souvlaki, meaning 'skewer' in Greek, is found across most taverns in Athens. As the name suggests, marinated chunks of meat are attached to a skewer and grilled using charcoal. In this recipe, the skewered meat is combined with a yummy filling of lettuce, onions, chopped tomatoes, tzatziki sauce and wrapped in pita bread.
Where to order: Kalamaki Bar in Koukaki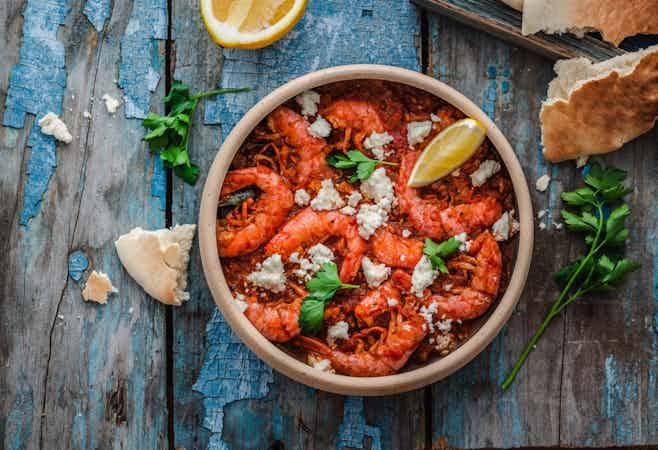 Garides saganaki
The Greek shrimp saganaki is a typical summertime dish that can be equally enjoyed in the winter as well. The main ingredient sautéed shrimps are cooked with tomato sauce and topped off with feta cheese. It is commonly eaten as a starter or appetizer and goes well with some pita bread.
Where to order: Tavern Klimataria in Theatrou Square
Tips for Visiting Athens in November
---
Confirm your schedule on the day of the trip as the regular visiting times slightly vary starting from the month of November until March.
Visit as many archaeological sites as possible since the ticket prices are reduced to almost half in the month of November compared to the summertime rates.
When the weather gets too cold for an outing, opt instead to visit an art gallery or a museum and savor the warm indoor setting.
Wear a pair of sturdy shoes while walking around the archaeological sites. Moreover, avoid visiting these attractions on a rainy day as the floor can get too slippery.
The best way to prepare for the unpredictable weather in November is to wear a jacket/cardigan on top of your clothes when stepping out. You can take it off if it gets too sunny. Conversely, you will be cozy when the temperature plummets, especially during the evening times.
Athens November Itinerary
---
Even if you're in Athens for only 24 hours, you can still cover all of the major attractions! Take a look at our Athens in 24 Hours Itinerary.
FAQs
---
Winter starts in November in Athens, with temperatures averaging around 15°C. With lack of crowd and seasonal changes, Athens in November is the best time to visit
Athens in November offers plenty of activities. You can visit archaeological sites, enjoy cultural events, explore the city's vibrant nightlife, or go shopping. You can also take part in guided tours or take a pleasant walk along the city's coastline.
It is best to pack layers of clothing, such as long sleeve shirts, sweaters and light jackets, as temperatures in Athens in November range from 18°C to 12°C. It is usually sunny, so sunglasses and a hat or scarf are also good items to bring
Some of the best events in Athens in November are the Athens Marathon and the Wine Tourism Day
The easiest way to travel within Athens is by public transportation. Athens has a very reliable and efficient public transportation system that consists of buses, trams, and metro. Additionally, ride-hailing app such as Uber is also available in the city and can offer a convenient way to travel around.