Located on Sentosa Island, the S.E.A Aquarium Singapore is one of the world's largest aquariums, spanning an astounding 45 million liters of water. This aquatic paradise houses over 100,000 marine creatures from various habitats, including vibrant coral reefs, mysterious deep-sea realms, and coastal ecosystems. With its state-of-the-art exhibits and immersive experiences, the S.E.A. Aquarium offers a unique opportunity to witness the stunning diversity of marine life, from graceful manta rays to majestic hammerhead sharks, making it a must-visit attraction for nature enthusiasts and families alike.
S.E.A. Aquarium Singapore - In A Nutshell
---
Address
8 Sentosa Gateway,
Sentosa Island, Singapore
Get There
Must-see
Shipwreck Habitat
Sea Jellies Gallery
Open Ocean Habitat
Collections of live corals
Why Visit S.E.A. Aquarium Singapore?
---
You get to explore an underwater world with over 100,000 marine animals representing a wide range of species, from the smallest seahorses to majestic manta rays and sharks.
Journey through 10 meticulously designed zones that replicate real ocean habitats, allowing you to experience the wonders of the Red Sea, South China Sea, and more in a single visit.
Witness endangered creatures up close, including the elusive Hammerhead Sharks and the graceful Giant Moray Eel, raising awareness about conservation efforts.
Learn about marine ecosystems, conservation efforts, and the importance of protecting our oceans through informative displays and interactive exhibits.
Check out the enormous Open Ocean tank, one of the world's largest, housing awe-inspiring creatures like manta rays and giant groupers.
S.E.A. Aquarium Singapore Tickets
Best Recommended
---
If you are visiting Singapore or living in Singapore, a trip to down town is a must. And how can you not visit SEA Aquarium Singapore in Sentosa? Here are the top SEA Aquarium Singapore Tickets with exciting discounts and all the information you need.
Things to do in S.E.A. Aquarium Singapore
---
Boasting over 4 million liters of water, Shipwreck Habitat is the first exhibit in S.E.A. Aquarium. Discover how shipwrecks evolve into marine habitats with corals and sponges finding a home in the wrecks of broken ships. Featuring two unique galleries - an immersive walkthrough tunnel and a flat viewing panel, the Shipwreck Habitat makes for a fascinating viewing experience.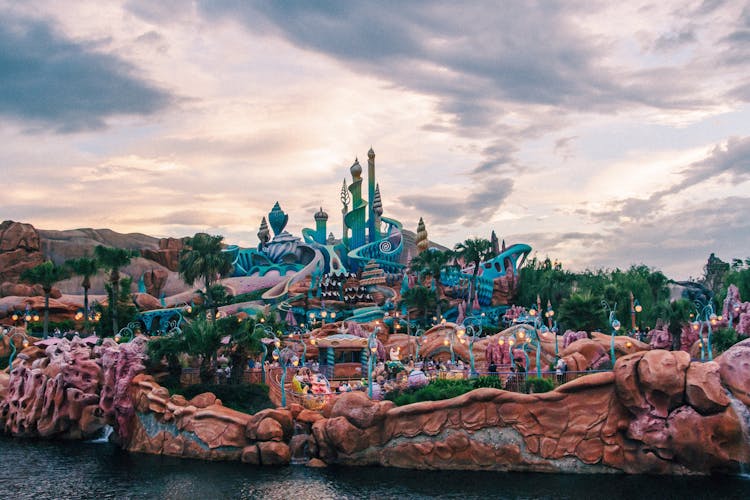 A trip to S.E.A. Aquarium is the perfect opportunity to get a close peek at the fascinating marine life that's found in Singapore. Here, you can witness the endangered shark ray (bow mouth guitarfish) as SEA Aquarium is amongst the only few aquariums to have bred this species of ray. Also on display here are the decorator crabs and fluted giant clams. Visit the floor tank to view the stunning banded bamboo sharks.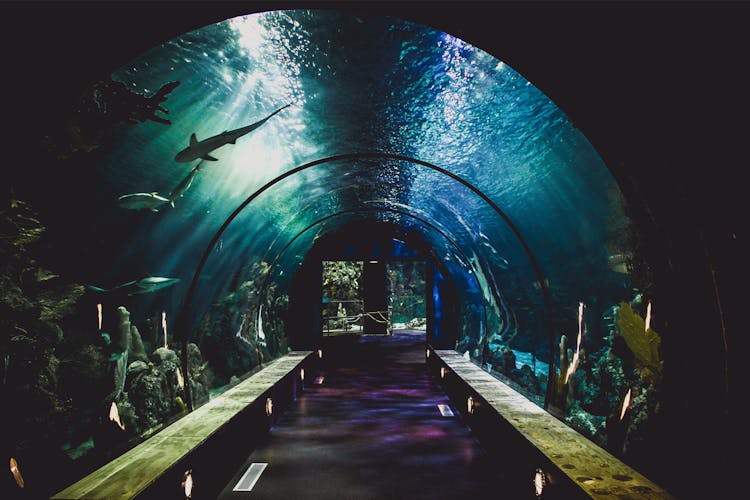 Coral Garden, despite its name, is not home to any live corals. This beautiful, cylindrical habitat features a stunning and vibrant reef that houses over 5000 fishes across more than 100 different species. The habitat is 8 meters tall and 6 meters wide and showcases colorful marine life in all its glory. The reason why the Coral Garden doesn't have any live corals is that the reef-eating fishes would destroy them if they were to co-exist.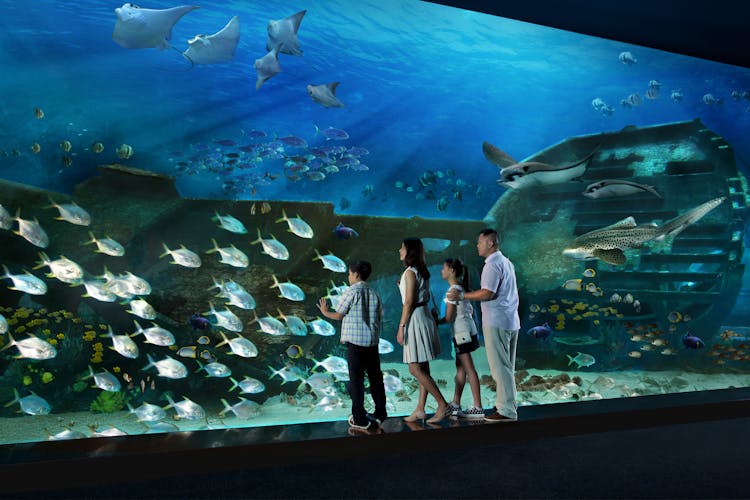 One of the most breathtaking areas in S.E.A. Aquarium, the Sea Jellies Gallery is a must-visit. Enhanced with special lighting, this exhibit showcases the fluid dynamics of these beautiful prehistoric creatures. These gelatinous animals are made up of 95% water and have no bones, teeth, fins, or even blood! 6 species of sea jellies have been bred at S.E.A. Aquarium including the beautiful white-spotted sea jelly and the moon sea jelly.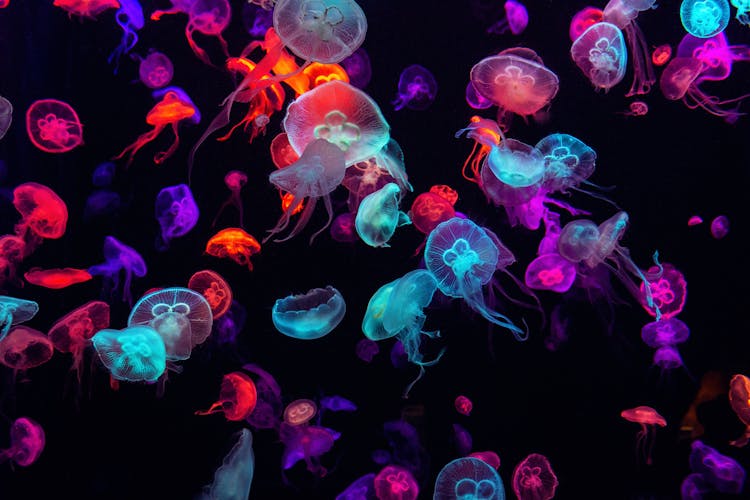 Arguably the biggest attraction and designed to be the centerpiece of S.E.A Aquarium, the Open Ocean Habitat is unlike any other water-based attraction you've seen before. Filled with 18 million liters of water, this spectacular habitat is home to more than 129 species of sea creatures. The viewing panel at this habitat weighs a whopping 250,000 kg and is 8.3 meters tall.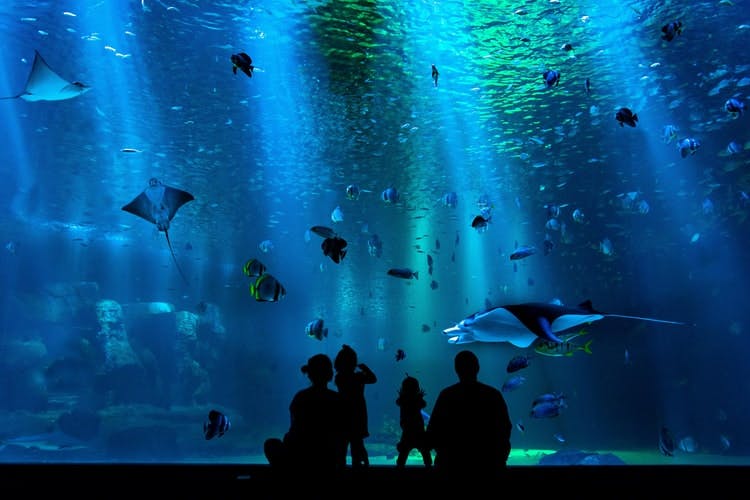 6

Collections of live corals
S.E.A. Aquarium houses one of the biggest collections of live corals in the world. Contrary to popular belief, corals are not plants but animals, and are close relatives of sea jellies! At SEA Aquarium, you'll get to witness over 100 different species of hard corals and more than 20 species of soft corals, making for a fascinating viewing experience. You can find most of the corals at the newly revamped Underwater City zone.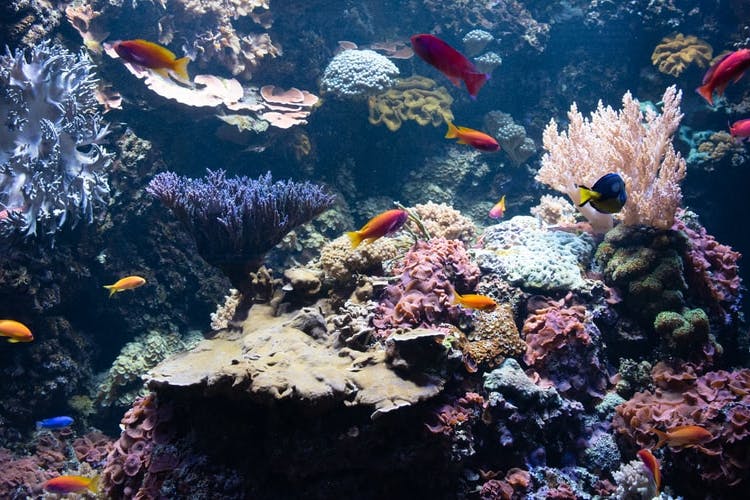 Amongst the last few things to do at S.E.A. Aquarium is a stop at the Shark Seas where you'll get to face the apex predators of the sea. The Shark Seas exhibit houses approximately 70 sharks from 12 unique species. You can watch these majestic sea creatures either from the flat viewing panel or the underwater tunnel. At the exhibit, you'll also get to learn more about these misunderstood creatures and their significance in helping keep the water ecosystem balanced.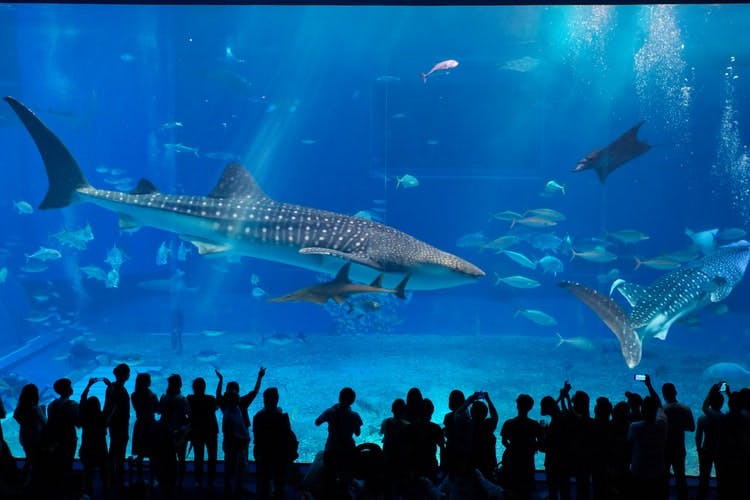 While the S.E.A. Aquarium mostly features saltwater species, it also houses many unique freshwater species. While many freshwater fishes aren't as visually charming as saltwater ones and feature more subtle patterns and colors, they're still remarkable creatures that deserve your time and attention. Some of the freshwater species including alligator gars and paddlefish are often called living fossils since they have remained mostly unchanged since their first appearance more than a hundred million years ago!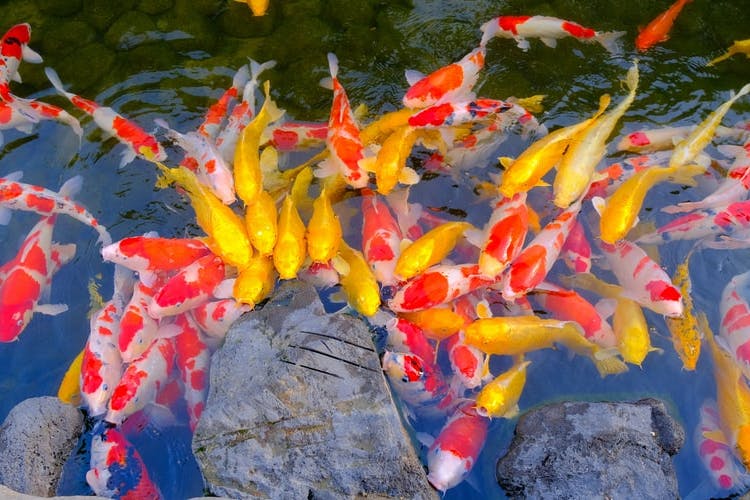 9

Interactive experiences & feeding sessions
While feeding fishes is prohibited in most parts of S.E.A Aquarium, you can attend an interactive feeding session at the Discovery Pool. Get close to sea creatures including knobbly sea stars, epaulet sharks, and many others. For your safety and the sea creatures', the area features a sanitization basin where you can wash your hands before and after the experience.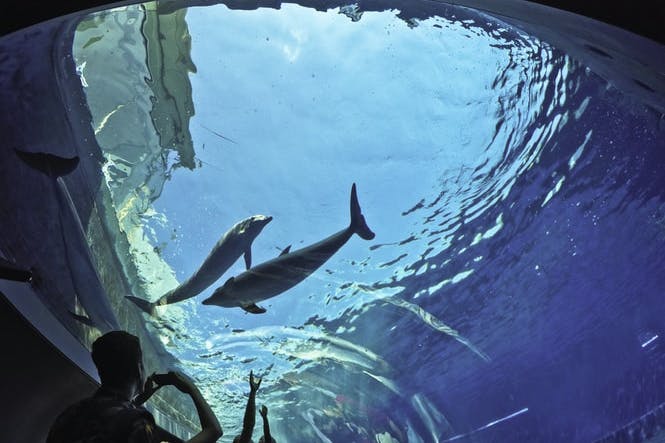 Best Time To Visit S.E.A Aquarium Singapore
---
The rule of thumb when visiting any animal-based attraction is to time your visit to when the animals are expected to be at their most active, which happens to be feeding time at S E A Aquarium Singapore. While there are scheduled feeding sessions organized by professional aquarists, you can also chance upon the natural feeding cycle from time to time. Visit SEA Aquarium Singapore as early as possible, especially before 11 AM on weekends and you might get the opportunity to experience the sea creatures at their best! You can also opt for a VIP private tour if you want to avoid the crowds.
S.E.A Aquarium Singapore - Timings
---
Daily from 10 AM to 5 PM
Dive Feeding at Shipwreck: Daily at 10:30 AM
Shark Feeding: Tuesdays at 2 PM
Manta Mascot meet and greet: Monday to Friday at 1:30 PM & 4 PM. Saturday & Sunday at 1:30 PM, 3 PM & 4 PM.
Sea Jelly Secrets: Daily at 11:45 AM
Curious About Corals: Daily at 1:30 PM
Getting there
---
By Bus
• You can take buses from Vivocity or Harborfront for the Resorts World Sentosa Bus Stop 14519. Enter the forum and head to the Level 1.
• The Maritime Experiential Museum is located straight up from the bridge.
• The aquarium is located inside the museum.
By Cable Car
• The cable car is a popular option to combine sightseeing with transport.
• Board the cable car from Harbourfront station and disembark at the Imbiah Station. Take the Sentosa express and alight at Waterfront station.
• Head towards the Merlion Statuette and cross the bridge to arrive at the Maritime Experiential Museum.
• The aquarium is located inside the museum.
By Car
• Drive on the Sentosa Gateway and stick to the left lane towards the Resorts World Sentosa Car Park.
• Turn right towards the space for 'Cars/Taxi' and follow the signage to 'B1 East'.
• Locate the nearest Car Park directory and follow directions to S.E.A.Aquarium on Level 1.
• Extra parking charges will apply for the car park. Make sure you remember the parking spot.
Things to do near SEA Aquarium
---
Here are some top attractions which are located near SEA Aquarium, that you should add to your itinerary.
S.E.A. Aquarium Singapore Rules & Regulations
---
Outside food and beverages are not allowed inside the aquarium.
You are not allowed to eat or drink near or in the exhibits. Make sure you eat in the designated areas only.
Smoking is not allowed inside the aquarium. Visitors can use the designation areas for smoking.
Photography is allowed within the aquarium however visitors are requested not to use flash.
Pets and other animals are not allowed inside; exceptions could be made for service animals.
S.E.A Aquarium Singapore Insider Tips
---
Start the day early at S.E.A Aquarium. Crowds start pouring in after 12 though the aquarium opens at 10:00 AM. Make the best use of the first few hours and enjoy the aquarium in peace.
Weekdays are the best to visit the park due to fewer crowds.
It's a fairly large place and you will have to stand and view all the attractions. Stay hydrated through the day.
The S.E.A Aquarium is one of the most popular destinations in Singapore, so expect crowds. Try taking a skip the line pass so that you can avoid waiting in queues.
Have a meal at the Ocean Restaurant, it's an incredible experience. But make sure you book ahead in advance as it usually runs full.
Catch the show at the Typhoon theatre; it's a great experience for kids especially.
Don't miss out the Jellyfish, Sharks, Moray Eels and Coral Reef exhibits. The Open Ocean Habitat is also a must-visit.
S.E.A. Aquarium Singapore Restaurants
---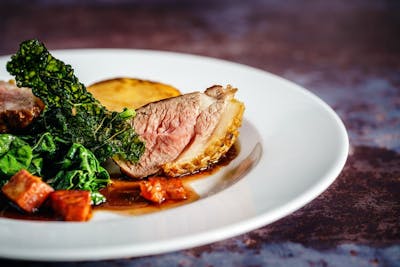 Panamericana
Looking for a casual grill? Panamericana is where you should be at! The restaurant brings together the vibrant diversity of culture from 14 countries on the Pan-American highway, making for a culinary adventure unlike any other.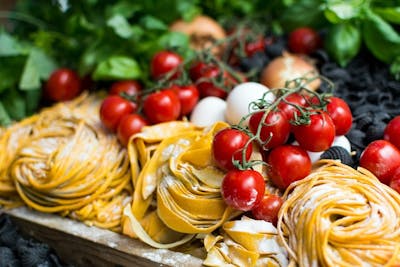 Tino's Pizza Cafe
Tino's Pizza Cafe serves delicious handmade, authentic Italian pies in a comfortable café setting. Following the Italian style of keeping the crust at the heart of the pizza, Tino's hand tosses the pizza base for great-tasting pies.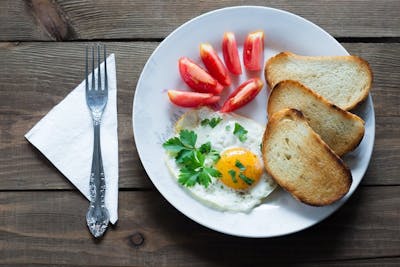 table65
The brainchild of celebrated chefs from Amsterdam, Thomas Groot and Richard van Oostenbrugge, table65 is their first venture outside the Netherlands.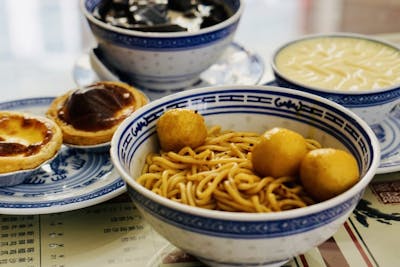 Feng Shui Inn
Dine on decadent Cantonese food from flavorsome dimsums to nourishing double-boiled soups and charred barbecue meats at Feng Shui Inn. The restaurant also serves an exceptional selection of fine Chinese tea.
S.E.A. Aquarium Singapore FAQs
---
How long does it take to visit Sea Aquarium Singapore?
How do I get to Sea Aquarium Singapore?
How big is Sea Aquarium Singapore?
What are S.E.A Aquarium Singapore visiting hours?

How much is Sea Aquarium Singapore?
Where can I buy S.E.A Aquarium Singapore tickets?
What can I access with my S.E.A Aquarium Singapore tickets?
Are S.E.A Aquarium Singapore combo tickets available?
What is the cancelation policy for S.E.A Aquarium Singapore tickets?
Are guided tours a part of my S.E.A Aquarium Singapore tickets?