Singapore Cable Car is an iconic transportation system that brings a unique experience of travelling to its passengers. It has been around since 1974 and is one of the oldest cable car systems in the world. This cable car system links Mount Faber on the main island with Sentosa Island, providing breathtaking views along the way. Passengers can enjoy panoramic views of the stunning landscapes of Singapore from the cable car. As the cable car moves along the route, passengers can observe landmarks such as the Merlion Statue, Universal Studios, and Resorts World Sentosa.
The Singapore Cable Car is an exciting way to explore the beauty of this vibrant city as it offers a unique perspective that cannot be experienced on the ground. Because of its prime location, it serves as a great spot for sightseeing and it also offers passengers an opportunity to capture stunning photographs of Singapore's skyline. Passengers can choose from a variety of cable car packages that include one-way or return trips across the route.
Singapore Cable Car in a nutshell
---
Handy information
| | |
| --- | --- |
| ⏰ Duration: | 30 minutes (one-way) |
| ☀️ Best Time to Visit: | Around sunset |
| 💜 Routes: | Mount Faber Line & Sentosa Line |
| 🎟️ Singapore Cable Car Round Trip Ticket: | S$28 |
Operating Hours
8:45 AM to 10:00 PM every day
The last boarding is at 09:30 PM
Highlights
Mount Faber
Harbourfront Cruise Centre
Merlion
Siloso beach
Address
Harbourfront Station, 1 Harbourfront Avenue,
Keppel Bay Tower, Singapore 098632
Get There
Why take a Singapore Cable Car ride
---
One of the primary reasons to take a ride in the Singapore Cable Car is the opportunity to enjoy breathtaking panoramic views of the cityscape, Sentosa Island, and the surrounding waters.
The cable car takes you past iconic landmarks like Mount Faber Park, Sentosa Island, and Resorts World Sentosa, providing an excellent opportunity to capture stunning photos.
Riding the cable car provides a convenient way to access Sentosa Island from mainland Singapore. It saves time and offers an exciting start to your Sentosa adventure.
Some cable car cabins are equipped with dining facilities, allowing you to enjoy a meal while suspended high above the city. It's a unique dining experience that adds to the thrill of the ride.
The Singapore Cable Car is a family-friendly attraction, suitable for visitors of all ages. Kids especially love the sense of adventure and the chance to see the city from a different perspective.
Singapore Cable Car tickets
---
What to know before your Singapore Cable Car journey
---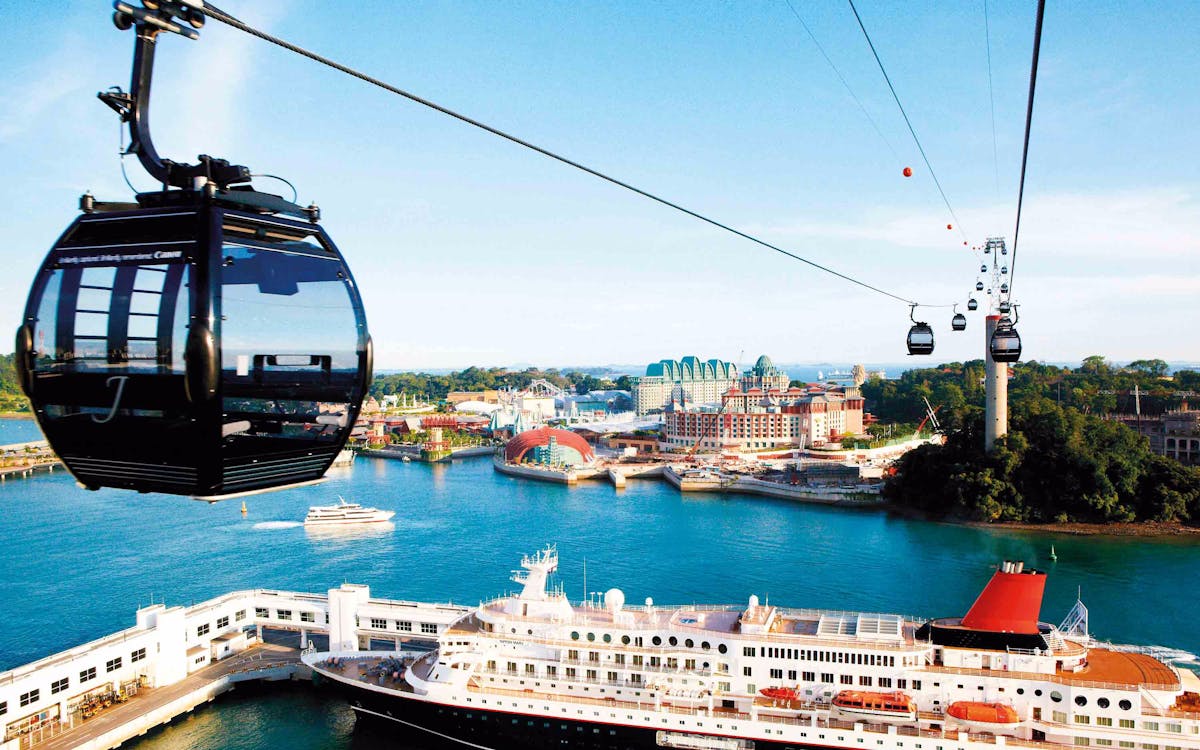 The Singapore Cable Car is one of the most popular ways of reaching the Sentosa Island. The two lines of the Cable Car, Mount Faber and Sentosa Line, have a total of six stations.
• Mount Faber Line: The line begins on Mount Faber Station, Faber Peak and continues through the Harbourfront Station towards the third and last stop on the Mount Faber Line, Sentosa Station.
• Sentosa Line: The Sentosa Line begins at Merlion Station and continues on to the Imbiah Lookout Station before ending at Siloso Point Station.
Singapore Cable Car Sky Pass
Unlike standard tickets, the Singapore Cable Car Sky Pass allows you to access all the six stations, during a single trip. This is irrespective of where the ticket holder got on to the ride!
What Is a Cable Car Round Trip?
If you opt for a round trip on the Singapore Cable Car, the best advantage you have is that you not only get one-time access to all six stations across the Mount Faber and Sentosa lines, but once you've completed all stops, you can go right back to the start and get off at the first station you hopped on. The best way to avail a round trip is by opting for a Singapore Cable Car Sky Pass.

Top Sentosa Island Attractions
17 Best Sentosa Island Attractions
From Skyhelix Sentosa to the the magical Wings of Time show, and much more! Check out this guide to the 17 Best Things To Do In Sentosa Island.
Other sights and attractions by Mount Faber
---
Get ready to go on an exhilarating adventure at SkyHelix Sentosa, Singapore's premier open-air panoramic ride. Ascend 79 meters above sea level in a rotating gondola, savoring a unique experience as you take in 360° views from Sentosa to Keppel Bay and the Southern Islands. With your feet dangling and a refreshing drink in hand, day or night, SkyHelix promises unforgettable moments in the sky. Get your exclusive discounted tickets here!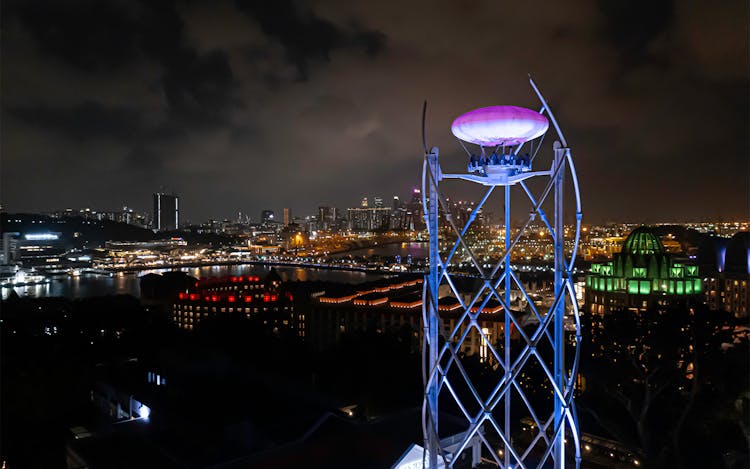 Get ready for a dazzling night out with Wings of Time! This award-winning show just got an upgrade with fancy pyrotechnics from space-age machines. Now you can sit super close to the action and feel the heat! Picture this: an open sea, cool water, lasers, and fire effects! Sounds perfect, doesn't it? Join Shahbaz, a pre-historic bird, on a time-traveling adventure. Spend the day at the beach, then cap it off with a magical evening at Wings of Time – perfect for family and friends! Get your exclusive discounted tickets here!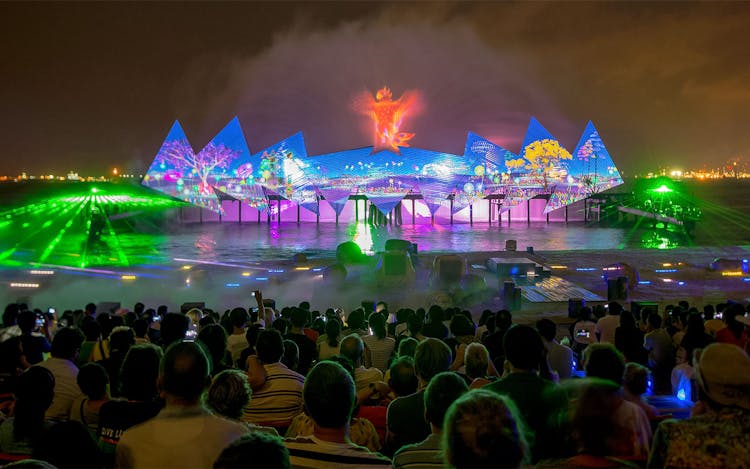 Dive into the heart of beachside fun at Central Beach Bazaar! Located on Sentosa's shores, this new attraction promises a day-to-night carnival beach extravaganza. Brace yourself for the return of the iconic Sentosa Musical Fountain, now amped up with Southeast Asia's tallest fountain, the Sentosa SkyJet. It's not just about sun, sand, and sea – Central Beach Bazaar is the ultimate highlight for an unforgettable day at the beach!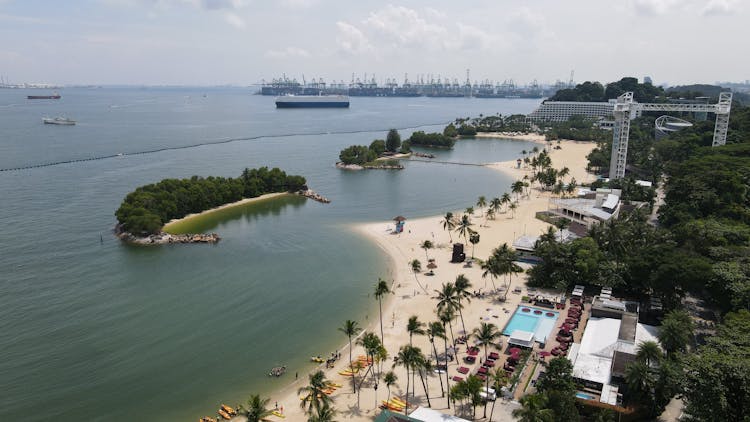 Escape the urban buzz and elevate your experience at Mount Faber Peak, Singapore's exclusive hilltop haven. At 100 meters above sea level, indulge in panoramic views of the harbor, Sentosa, and the city skyline. Nestled in lush greenery, this retreat offers a tranquil escape. Venture further to Mount Faber Park, one of Singapore's oldest parks, for a nature-infused respite. From breathtaking vistas to diverse leisure and dining experiences, Faber Peak is a treasure trove waiting to be explored.
Opening hours - Singapore Cable Car
---
Daily: 8:45 AM to 10 PM
Last Boarding: 9:30 PM
Getting there - Mount Faber Station
---
By Car: By taking Mount Faber Road from either Lower Delta Road or Kampong Bahru Road, you'll swiftly ascend to Mount Faber Peak, a mere 15-minute drive from the city center. Conveniently, there are free public parking options on Mount Faber, including approximately 70 lots in Car Park A, around 50 lots in Car Park B, and approximately 10 lots in Car Park C.
By Bus: The closest bus stop is Blk 36 Mkt/FC. Buses 121 and 272 take you there. From there, it's a 9 minute walk to Mount Faber Station.
Insider tips for first time visitors to the Singapore Cable Car
---
Try to time your round trip journey so that you can cover the day time and night time view. Both the views are spectacular and offer different perspectives of the Sentosa Island and Singapore waterfront.
The cable car cabins can get stuffy on sunny days. While there are fans inside the car, ensure you leave the windows slightly open for extra ventilation.
If you are particular about lighting for photography, you can open the window and take pictures without the tint or glass reflection affecting the photograph.
Late mornings and afternoons on weekends are especially crowded on the Mount Faber Line. If you are a solo traveler, then you may have to share the cabin with others.
If you wish to re-board the cable car at any of the four stations, you will have to line up in the boarding line. This is because the boarding and alighting areas are separate.
The cable car is quite spacious and fits 8 adults comfortably. It can even fit in a stroller for a baby.
Nearby restaurants
---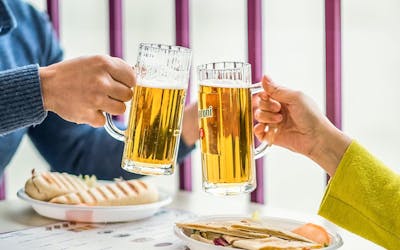 Arbora Hilltop Garden & Bistro
If you're looking for a unique dining experience atop the Mount Faber Park, Arbora Hilltop Garden & Bistro, is JUST the place to be. Popularly known for casual dining with a selection of western classics and a selection of craft beers that'll leave you weak in the knees...well, what are you waiting for?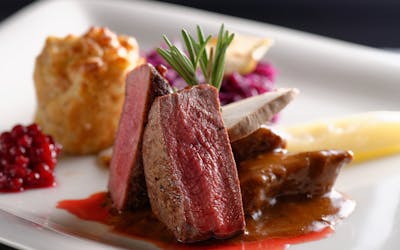 The Chop House Vivo City
A place that's perfect for a hearty meal after a long day out with friends, The Chop House, is your gateway to a perfect lunch. Or dinner. Or any meal, really. Widely known for its steak, interiors, and service - this restaurant is sure to leave your taste buds in awe for a long, long time.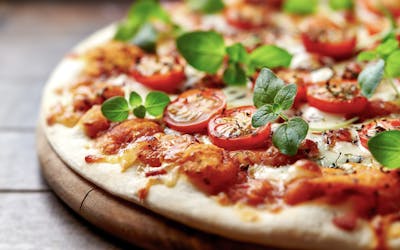 Propeller
Propeller is your one-stop-shop for the best cocktails, pizzas, and mouth-watering appetizers. Perfect for a catching-up meal, this place is sure to leave your heart longing for more.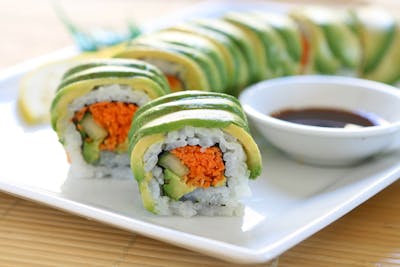 Sushi Tei Vivo City
For everyone who loves a good plate of sushi, Sushi Tei is the solution. Very well recommended by locals and tourists alike, this place will take care of all your sushi needs, to the best-of their abilities.
FAQs
---
Where can I book Singapore Cable Car tickets?
What is the Singapore Cable Car Sky Pass?
What routes are available on a Singapore Cable Car Sky Pass?
How long is a Singapore Cable Car ride?
Is lunch/dinner included in my Singapore Cable Car ticket?
What is the visitor capacity of a Singapore Cable Car?

Singapore Cable Car Guide