On the sandy beaches of Sentosa lies South Asia's only installation in an archipelago of global Wave House, a haven for surfers who seeking the perfect waves in this part of Asia. Founded by Tom Lochtefeld, a surfer himself and the inventor and CEO of Wave House Sentosa, he has put Singapore on the global surfing destination map with millions flock every year to experience the world famous 10′ FlowBarrel wave.
If you're hoping for a day of good food, perfect waves and chill drinks, then Wave House Sentosa, spread across an idyllic 70,000 square feet of tropical beachfront setting at Siloso Beach, is your go-to place! Read more about all you can do in there for a day.
UPDATE : Wave House will be relocated to a brand new location on the main island of Singapore. Last day of operation on Sentosa Island is 15 October 2019. New location to be updated.
Your Wave House Sentosa Experience
---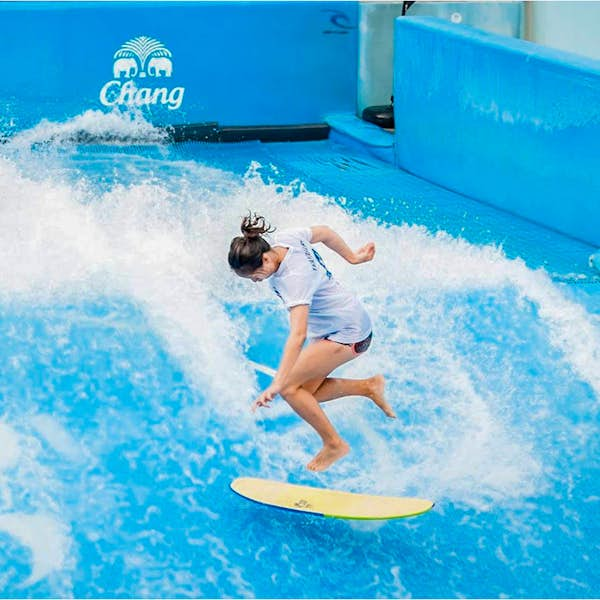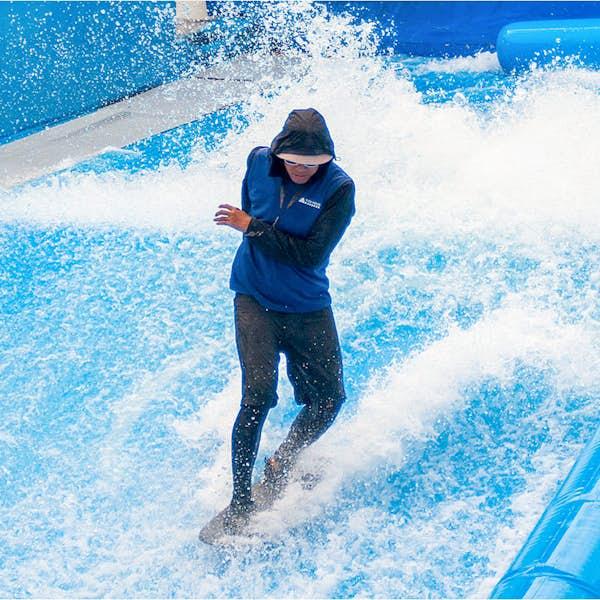 In an absolute nutshell, the Wave House Sentosa is a 70,000 sq. ft. beachfront complex with a pool, wave rides, 2 bars, live music & a surf shop. At Wave House Sentosa, you will get to experience the Californian beach lifestyle, with the beats of live music adding to the thrill and a well stocked bar serving Malibus and Piña Coladas to beat the tropical heat. With thousands of similar minded people , all those hoping to catch some good waves crowding the island, you can mingle and dance the day away at the outdoor Barrel and Rider Beach Bars right next door. Don't forget to munch on some scrumptious Asian Cuisine at the Wave House Sentosa Restaurant + Bar , because you definitely need a good dose of energy to brave the waves.
Coming to the rides, here's the fun!
Wave House Sentosa Rides
---
There are 2 rides at the Wave House Sentosa - The world famous Double FlowRider and 10-foot FlowBarrel Wave.
Double FlowRider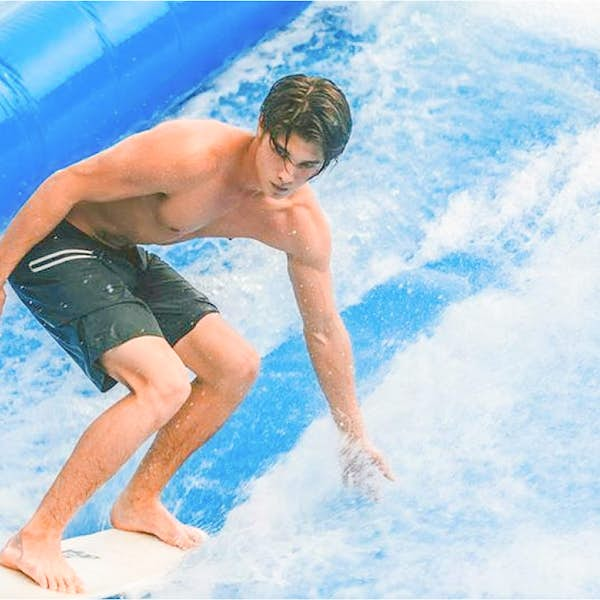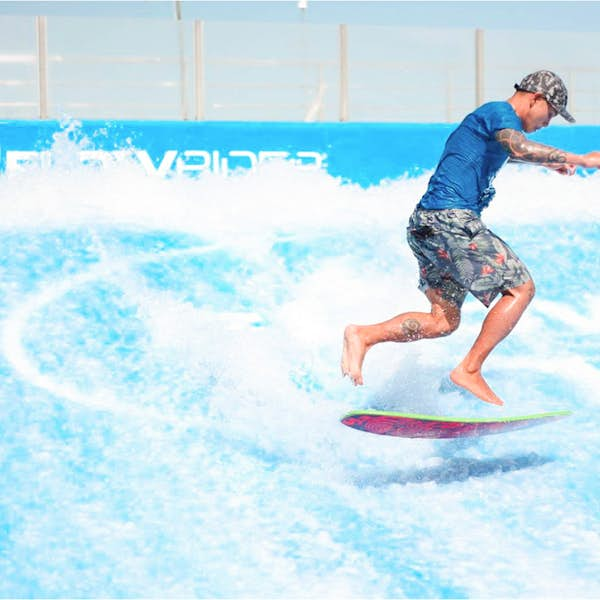 The Double FlowRider is gentler of the 2 waves at Wave House Sentosa which creates safe, non-curling, endless waves flowing at 20mph (32 km/h) over a vinyl surface, very much like a trampoline. The best way you enjoy the Double FlowRider is on a bodyboard which allows one to learn the hacks of actual surfboarding. Put on your trickster hats and try all the board sport stunts you know! Even if you fall, you will be back on your feet in no time. If you're an expert, you can change the canvas to improve your flowriding, so just ask the instructors and that shall be done! Even if you've never tried flowriding, this is the best place to start because it is a safe space and you have many instructors at your disposal , more than eager to guide you.
Timings
Mon to Fri – 12:00 PM to 9:00 PM (last session starts at 8:00 PM)
Sat, Sun and Public Holidays – 11:00 AM to 9:00 PM (last session starts at 8:00 PM)
(Sessions run every hour, on the hour)
FlowBarrel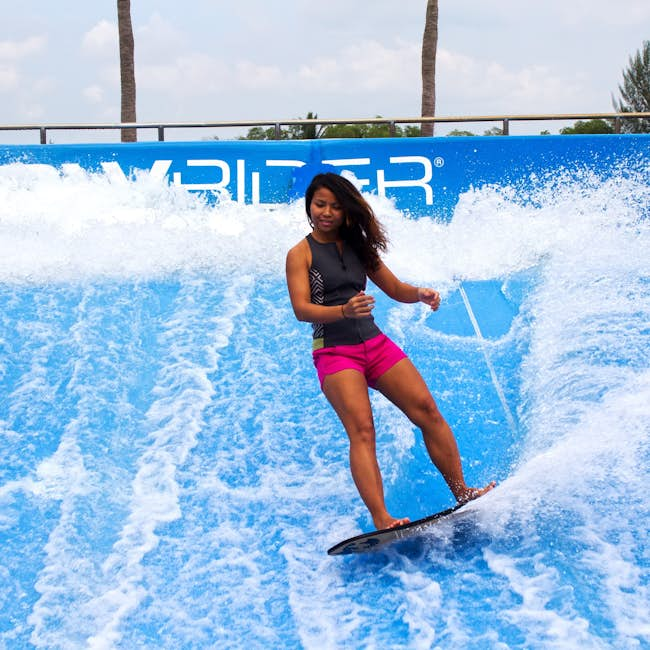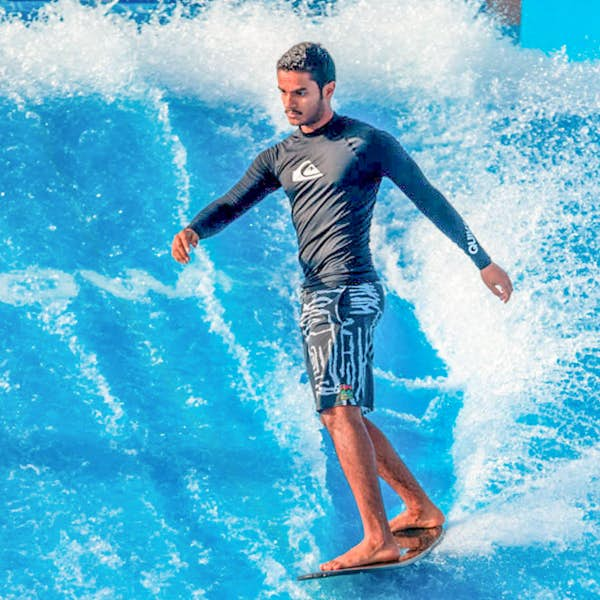 If you're seeking the adrenaline rush of a lifetime, the FlowBarrel is your pal. With 1,00,000 gallons of water being pumped per minute, flowing at 30mph (48 km/h) , the dynamic FlowBarrel creates a series of the perfect endless barreling waves. This ride has become an international sensation over the years, not just to surfers but to all thrill seekers alike! The best part about FlowBarrel is that it combines elements of various board sports like surfing, snowboarding, skimboarding, skateboarding and wakeboarding . hence offering a plethora to experience. So bust the air-defying tricks on these endless perfect sheet waves and taste the latest in board sport technology! You will find this only in Sentosa, nowhere else in the world.
Timings
Mon to Sun and Public Holidays – 12:15 PM to 8:45 PM (last session starts at 8:15 PM)
Closed on Tuesday and Thursday
(Sessions run every 30 minutes)
Wave House Tickets
---
If you're all ready to hit the sun, sand and waves, here is your discounted, easy to use Wave House Sentosa Tickets. Grab them before they sell out and spend a day basking under the balmy Singapore sun, by the beach and of course catching em' waves!
Know Before You Go To Wave House Sentosa
---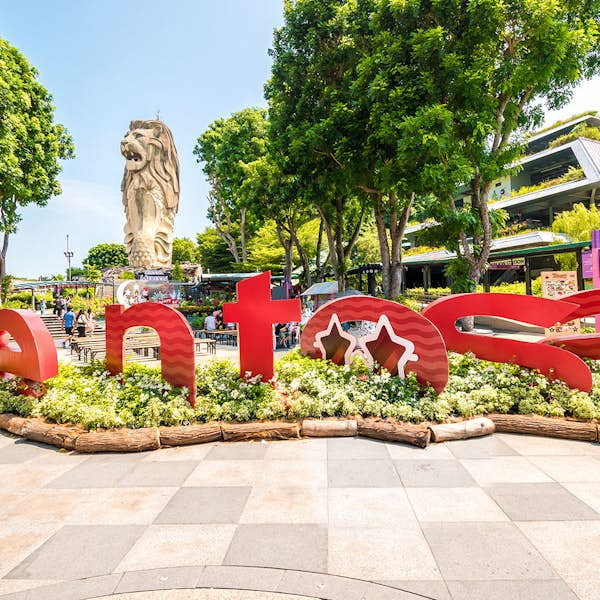 Riders are required to fill a release form and show an official ID before enrolling for the rides.
The minimum height for the FlowRider is 4'2 and the minimum height for the FlowBarrel is 5'2.
Riders under 18 years cannot participate without a parent or legal guardian signing on their indemnity agreement. These adults are required to show a valid photo proof as well.
A minumum of 3 riders are required for the FlowBarrel session to commence.
Both the rides are subject to availability on a first come first serve basis.
Riders are encouraged to try their feat at the Double FlowRider for atleast an hour before getting on the FlowBarrel. This is to get used to the waves on a lesser challenging zone first and then testing the daring waters.
The Wave House Sentosa can accommodate upto 7000 pax at a time.
For the FlowBarrel, you are required to know the basics of swimming.
Do not participate if you have had any recent surgery, previous bone, back or neck ailments, heart conditions, high blood pressure, aneurysms, or if you know you're pregnant.
Participating under the influence of alcohol and drugs is strictly prohibited.
There is a Billabong store in the compound with a great variety of cool sports and swimwear brands and gear. In case you're not carrying the appropriate wear, you can buy it from here. Be warned, being an international brand, prices are on the higher side.
Wave House Sentosa - Practical Information
---
Wave House Sentosa Timings
Monday to Sunday from 9:00 AM to 11 :00 PM
Note, each ride has seperate timings which has been mentioned above. If you're looking to do a specific ride, make sure you go during those hours.
Getting to Wave House Sentosa
By MRT

Take the North-East Line or Circle Line tp the HarbourFront MRT Station (NE1/ CC29). Enter Vivocity Shopping Mall and take the Sentosa Express (Lobby L, Level 3) to the Beach Station.

By Bus

Bus Number 123 can be taken from multiple points in mainland Singapore, including major MRT stations such as Tiong Bahru and Orchard. Alight at Beach Station bus stop and walk towards Wave House Sentosa.

By Car

From the main island, get onto the Sentosa Gateway and keep right to enter the Sentosa Gantry; past the gantry, take a right turn onto the 2nd exit at the roundabout onto Artillery Avenue. Follow the road and turn left onto Beach View till you reach the Beach Car Park on your right. There are 600 parking lots available here.

Wave House Sentosa Buggy

This free Buggy Service is available for all Wave House visitors from the Beach Station located next to Gelatissmo (Ice-Cream Kiosk). It is available daily from 11.30 AM to 9.30 PM for weekdays and 10.30 AM to 9.30 PM for weekends & Public Holiday.
Wave House Sentosa Review
---
Beginner to experienced rider, this attraction has it all. Mini surfboard to body board, there is an option to get your adrenaline pumping. The staff are very friendly and professional offering tips to ensure riders get the most out of their experience. Onlookers are not forgotten with a bar and casual dining located adjacent. Highly recommend.
Scott W, TripAdvisor, July 2018
It's a beach resort with a wading pool and restaurant. The food is more than decent and the fun is at the two wave pools. One is for serious wave seekers and another one is for the more casual bogey boarder or beginner surfer. It's easier to pick up with the instructors right at your side and the waves consistent because of the water jets. Much easier than actually going to a beach, paddling out and catching a wave. Fun for the whole family for a couple of hours. Parents can relax in the shade and have a beer or cocktail. Or they can join the surfing fun.
Alex N, TripAdvisor, June 2018
Read what others have to say about Wave House Sentosa on TripAdvisor.
Other Things To Do In Sentosa
---
If you're planning a trip to Sentosa and looking for other fun things to do, here's our detailed guide on a the Best Things To Do In Sentosa. Meanwhile, take a look at The Top 4 Adventurous Things To Do In Sentosa