A melting pot of culture, Singapore is a popular tourist destination in Asia. From fun theme parks to delicious fusion food, to historic temples, this destination has something for all kinds of travelers.
Due to the wide range of activities and attractions available here, it is not only well-suited for families but solo travelers as well. Millions of visitors flock to this island nation each year to experience its vibrant nightlife, explore the wildlife reserves, shop at the malls, and so much more. In this Singapore trip planner, we will share with you a few of the best Singapore itineraries including how to get around Singapore, when to visit, and more.
Best Time To Visit Singapore
---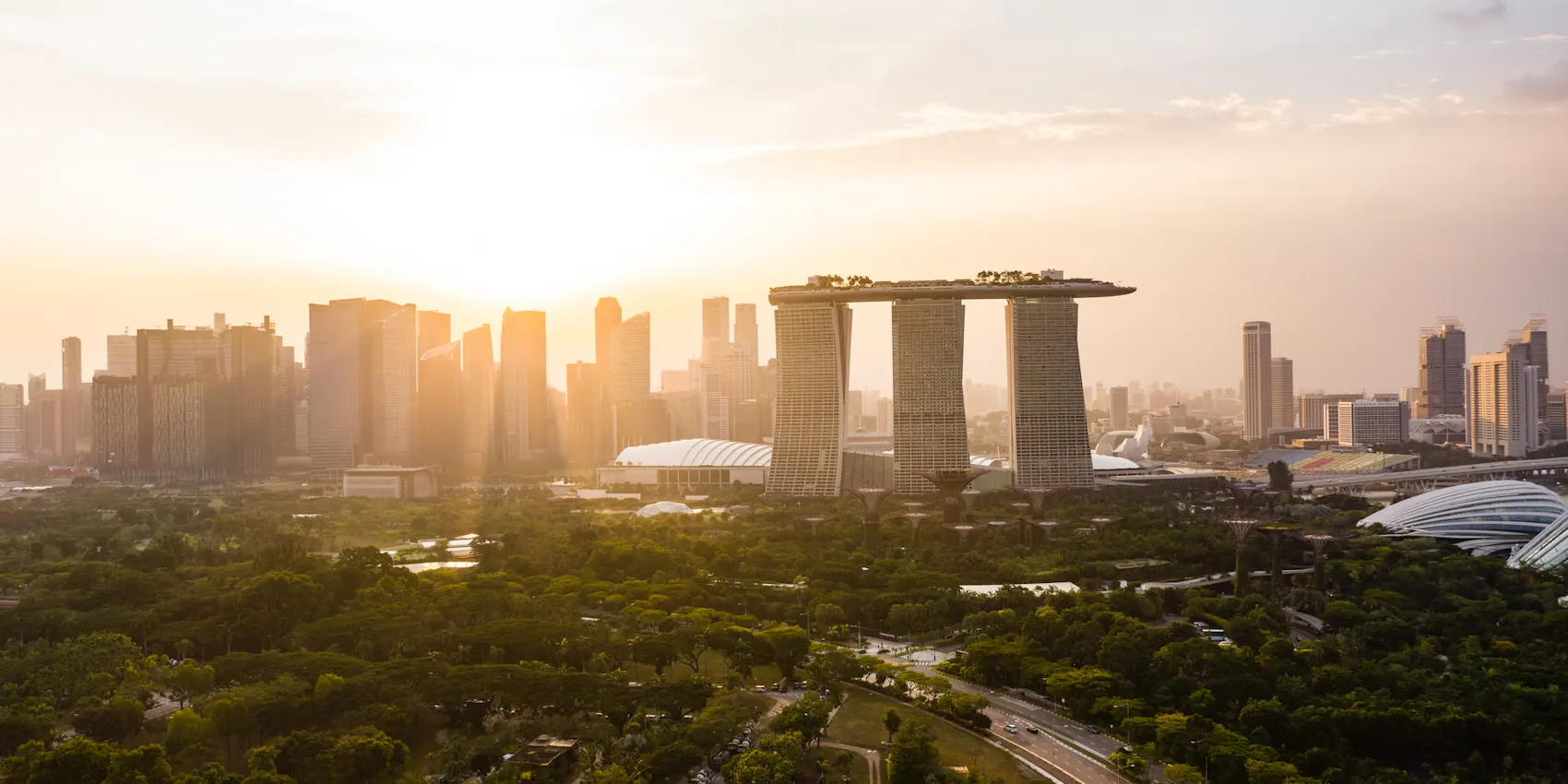 Since Singapore is located close to the equator, it experiences a tropical climate. As a result, there isn't much variation in different seasons. So, regardless of when you choose to visit this island nation, you can expect a warm and humid climate at all times.
For sightseeing, the months between February and April are best as the weather is dry. Plus, there are fewer locals in the city because of public holidays.
If you are on a budget trip, then the best time to visit Singapore is August and September. During these months, you can get amazing discounts on the hotels and flights here.
Finally, if you wish to visit the shopping festivals in Singapore, then plan a trip between June and August to this beautiful land. Read more about the best time to visit Singapore.
Singapore Itineraries
---
Depending on how long you're in Singapore for - whether it's just a day, 3 or 5 days, we have the perfect itineraries crafted for you. Go through these Singapore itineraries and plan your stay well in advance!
If this is your first time traveling to Singapore, we know you'd love some help planning your daily itineraries. Apart from the basic planning (flight tickets, visa, accommodation etc.), you'll need to consider your day-to-day activities - where to go, what to see, how to get there, and more. But fret not, for we are here to help.
Packing For Singapore
---
When you are planning a trip to Singapore, it is essential that you start packing a few days prior. Make sure to pack a universal adaptor, reusable bottle, sunscreen, photo ID, and a comfortable pair of shoes to walk in.
Since the climate is warm and humid, do carry deodorant and a bug spray for your trip here (both of these are unrelated, of course :P)
Consider the activities you'll be indulging in, and pack accordingly.For adventure activities such as skydiving, ziplining, etc., pack comfortable and appropriate fit clothes. For the 'gram, pack your favorite outfits, and irresepective of it all, pack an umbrella or raincoat — for Singapore is a rainy place.
Where To Stay In Singapore
---
You cannot plan a trip to Singapore without deciding on suitable accommodation for the duration of your visit. Thankfully, Singapore hosts a good collection of places to choose from, including everything from luxury hotels to budget guesthouses.
The country is divided into several neighborhoods and is said to be one of the most expensive countries to live in the world. So, if you are wondering where to stay, don't worry, we've got you!
For those who are traveling to Singapore for the first time, Marina Bay is a great area to book a hotel or a guest house in. It is located in the heart of the city and is close to popular neighborhoods such as the Civic Quarter, Clarke Quay, etc.
If you are on a budget trip, then Little India is one of the best areas for you to stay in the city. It is one of the most vibrant areas and you can find several affordable hostels and hotels here.
For families, Sentosa Island is a great option as there is a wide range of activities, attractions, and adventures to engage in for the whole family. Chinatown is another good option as it features traditional shophouses, religious attractions, and plenty of eateries to explore.
If you wish to party, then Clarke Quay is the perfect place to stay in Singapore. There are many hip and happening nightclubs and bars here where you can drink and dance the night away.
Getting Around In Singapore
---
Singapore is one of the easiest countries to travel in due to its well-connected public transportation system. Depending on your budget, you can choose to travel around Singapore in buses, MRTs, and cabs.
One of the most convenient ways to travel around Singapore is with the help of the MRT. They run daily from 5:30 AM to midnight and will help you connect to a major chunk of the attractions in the country
Another great way to travel, is to use buses that operate between 6 AM and midnight. You can get an EZ-Link card to use at the subways and the buses and can reload it at any MRT station.
If you are looking for a quick way to navigate the city, then cabs are a good choice. Drivers adhere to their vehicle's meter so, you don't have to worry about negotiating the cost. However, the taxi cost goes up at night and when it is raining, so decide your vehicle of choice accordingly.
Singapore Travel Tips & Hacks
---
Singapore is known for having an array of exciting activities and unique experiences in store for its travelers. And while there is a lot to do, there are also several ways to cut down on the ludicrous expenses that you can get caught up in during your stay. From finding the perfect place to stay to finding the top things to do in the city; our Singapore travel tips guide has you covered.
FAQs: Singapore Trip Planner
---
Singapore is one of the top Asian destinations to visit and is home to many world-famous attractions such as Sentosa Island, Gardens By The Bay, Marina Bay Sands SkyPark, and so on.
The best time to visit Singapore is when the weather is pleasant, ie February to April. For budget travelers, the best time to visit are August and September.
The top things to do in Singapore are visiting Marina Bay Sands SkyPark, experiencing the Singapore Cable Car, spending a day at Universal Studios Singapore, and more.
The cheapest way to get around Singapore is by using MRT and buses.
Regardless of when you are visiting Singapore, make sure to pack a raincoat/umbrella, sunscreen, and bug spray for your trip.
For families, Sentosa Island is the best place to stay, but if you are on a budget, then Little India is a good place to stay in.
Ready To Head Out To Singapore?
---
Check out the top things to do in Singapore & our comprehensive Singapore Travel Guide packed with itineraries, tours, culture trips, best hotels, restaurants and a lot more.
Here are a few more guides that should help you plan your visit.
>
Singapore Trip Planner Guide