The land of ornate gardens and ultimate space-aged architecture, Singapore is also home to several breathtaking sights and landmarks, some of which are well known around the world, and others that are waiting to be discovered. If you're planning a fleeting trip to the destination, we're going to help you prep up with some hotspots and landmarks to add into your itinerary. Take look at these top sights in Singapore and find out why you should be visiting them.
Located in the heart of the city, Marina Bay is a Singapore hotspot. The popular haven annually hosts several events including the Formula One Singapore Grand Prix, The Float @ Marina Bay, and the Singapore Fireworks celebrations. Apart from that, this dazzling mini neighborhood features swanky hotels, casinos, and restaurants that define the city's nightlife. There's a lot to see and do if you're venturing into Marina Bay, so be sure to keep your schedule clear of other attractions in case you plan to spend a day here. The enticing Marina Bay will keep you entertained with its various sightseeing activities all day long!
Good for
Hours
Open 24 hours
Address
2 Bayfront Avenue, Singapore 018972
Get Directions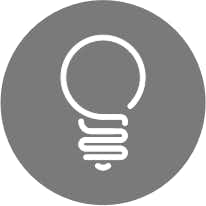 Tips
Although Singapore has a relaxed dress code, some nightclubs may expect a formal getup.
Be sure to dress conservatively if you're planning to visit a place of worship.
The Mass Rapid Transit (MRT) or public buses are an excellent way to get around in Marina Bay.
Keep an umbrella handy for untimely rains that are caused by humidity.
At a staggering height of 165m, the Singapore Flyer is one of the world's largest observatory wheels - think of it as the London Eye of Asia. It's even been deemed as one of the biggest tourist attractions on the continent. The breathtaking view aboard the Flyer promises an expansive view of the skyline ,along with a brief glimpse of Malaysia and Indonesia from the top. The urban architecture is a masterful addition to the country and displays flawless engineering along with cosmopolitan cityscape. Sip on champagne as you enjoy the panoramic views of Singapore aboard the Flyer and see the city in a whole new light.
Good for
Hours
Daily from 8:30 AM to 10:30 PM
Address
30 Raffles Ave, Singapore 039803
Get Directions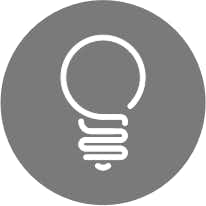 Tips
It is advisable to go either early in the morning or late in the evening for the best possible experience.
Book online in case you're planning to visit on a weekend, when the attraction will undoubtedly be busy and crowded.
It's best to check the skies for clear weather if you wish to enjoy an unobstructed view of the skyline.
Recommended Experiences
• Singapore Flyer Night Discovery
Ever wondered about the colorful, futuristic section of Gardens by the Bay that everyone raves about? Measuring between 25 to 50 meters, these iconic trees are a must-visit part of the garden for anyone visiting Singapore. Stroll on the 22-meter-high OCBC Skyway, a 128 meter-long aerial walkway, and immerse yourself in the captivating scenery. The walkway connects the supertrees and the garden, offering the perfect backdrop for photos. At dusk, be sure to catch the fantastic (and free) Garden Rhapsody light and sound show at 7:45 PM and 8:45 PM!
Good for
Hours
Daily from 5:00 AM to 2:00 AM
Address
18 Marina Gardens Drive, Singapore 018953
Get Directions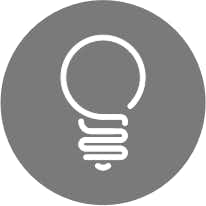 Tips
The OCBC Skyway that connects the Supertree Grove is shut once a month for maintenance. Be sure to check OCBC Skyway closure dates before you visit.
Recommended Experiences
• Skip the Line: Gardens by the Bay Flexible Entry Tickets
Rise 57 feet above the city and witness the heart of Singapore in all its glory. The public observation deck at Marina Bay Sands SkyPark resonates with luxury and even reveals the world's largest infinity pool. Sip a tall glass of champagne as you overlook the breathtaking city skyline. You can also indulge at one of the fine restaurants in the vicinity. Offering a spectacular wine and dine experience, it's sure to be an unforgettable meal. Be sure to take home some exclusive souvenirs from the aesthetic Sands Sky Park Shop.
Good for
Hours
Daily from 9:30 AM to 10:00 PM
Address
10 Bayfront Avenue, Level 57, Sands Skypark Tower 3, Singapore 018956
Get Directions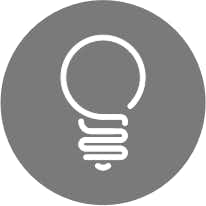 Tips
Make sure you buy a ticket to Sands Sky Park if you're not staying at the Marina Bay Sands.
The SkyPark may be closed for an event or occasion, it is best to check with the hotel before you plan out your day.
Recommended Experiences
• Marina Bay Sands SkyPark Observation Deck Tickets
The waterfront promenade at Marina Bay is a 3.5 km stretch that serves as a popular walkway and recreational space in Singapore. Designed as an environmentally friendly area, it also successfully brings people together. Rejuvenate as the mist relieves you from the Singaporean humidity, or, sit back at a 'breeze shelter', equipped with motion sensor fans. A walk around the promenade will acquaint you with some of the most impressive looking skyscrapers that make up the city's skyline. Frolic by the fountain or take a picturesque walk down the boardwalk. After a day of fun, watch the sun go down over the glorious waterfront.
Good for
Hours
Open 24 hours
Address
1 Esplanade Dr, Singapore 038981
Get Directions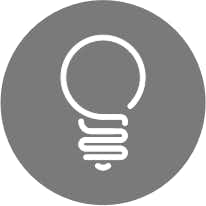 Tips
It is highly recommended to watch the light and laser show that takes place in the evenings.
You can also take a boat ride in the bay; however, the experience can be steep if you're on a budget.
Located in Chinatown, this magnificent Buddhist temple is, in fact, a recent addition to Singapore's must-visit destinations. Constructed in 2007, the temple is bound to leave you awestruck with its intricately designed interiors and comprehensive exhibits on Buddhist art. The temple gets its name from a left canine tooth that was recovered from the Buddha's funeral pyre in Kushinagar, India. You can view the tooth on display in the temple's premises, along with other revered artifacts of the Buddha kept inside The Buddhist Cultural Museum. Every Saturday, at 2 PM, you can enjoy a 1 1/2 - 2 hrs long guided tour of the temple. The tours are conducted free-of-charge by the temple's Volunteers guides. Limited slots are available and reserved on a first-come-first-serve basis - so be sure to snag your slot.
Good for
Hours
Daily from 7:00 AM to 7:00 PM
Address
288 South Bridge Rd, Singapore 058840
Get Directions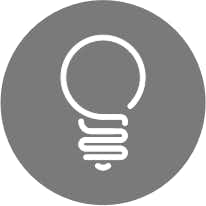 Tips
There are several interactive performances, talks, and programs on Buddhist culture and heritage that take place within the temple and Eminent Sangha Museum inside the temple. Be sure to check out the schedules and plan your visit accordingly.
The temple's roof garden is a quaint, serene spot to catch up on some meditation or for a peaceful time.
Singapore Up Close Walking Tour
Sightseeing
Put aside your maps for a day and experience Singapore through the eyes of a local. On this small-group guided walking tour, you'll venture into the town of Toa Payoh. Visit the local market, learn all about the town's infrastructure, and get acquainted with the local language. As you experience Singaporean culture firsthand, you'll have plenty of time to ask your guide questions about the remarkable city and stop for photos. This walking tour takes place every Friday morning.
Good for
Hours
Every Friday from 9:30 AM to 12:25 PM.
Address
Toa Payoh MRT, Singapore
Get Directions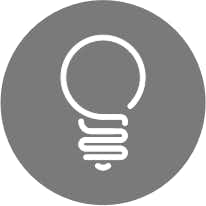 Tips
Be sure to wear comfortable footwear and clothes for the day.
Arrive at least 15 minutes before your tour begins.
Recommended Experiences
• Singapore Up Close Walking Tour
Known for its breathtaking views between Faber Peak and Sentosa Island, Singapore's cable car is the first and only cableway that links the mainland Singapore to the island of Sentosa. Enjoy 360 degree views of forests, skyscrapers, and sandy beaches as the car ferries you almost 5 kilometers on a 30 minute ride. The cable car has two lines: Mount Faber Line and Sentosa Line. The Mount Faber Line runs between Mainland Singapore and Sentosa Island, while the Sentosa Line runs only within Sentosa Island. With a round-trip pass, you can complete the entire trip, irrespective of which station you start at. Cross a skyscraper and float across the harbor on your way Mount Faber. As you approach this famous hill station, enjoy stunning photo ops as you pass by the lush greenery. On the Sentosa Line, fly over the jungle, sand, and sea; plus, catch views of the city's main attractions.
Good for
Hours
Daily from 9:00 AM to 9:30 PM
Address
Faber Peak, 109 Mount Faber Road, Singapore 099203
Get Directions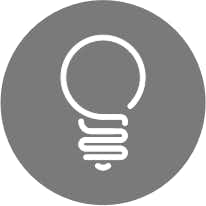 Tips
You can pick an all-glass cable car to add a little excitement to your journey.
Tickets are cheaper in the evening. If you wish to time your ride for the sunset, plan your trip for after 7:00 PM.
Recommended Experiences
• Singapore Cable Car Sky Pass Round Trip
• Cable Car Skypass with Wings of Time and Buffet Meal
Choose from dozens of tours and explore the city's iconic hotspots and enticing neighborhoods with a professional, local guide. From tours of Little India and China Town to pub crawls and river cruises, experience just about anything. City tours are a great way to maximize your time. They're also a perfect way to get an insider's peak into Singaporean culture. In other words - there's no better way to orient yourself with Singapore!
Good for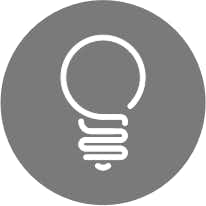 Tips
It is recommended to book as soon as possible, since tours only caters to a limited number of people at a time.
The availability of the tickets also depends upon the current weather conditions in Singapore.
Recommended Experiences
• Singapore Half Day City Tour with Guide
• Gems of Little India Walking Tour
• Night Out in Chinatown with Trishaw Ride & Dinner
• Singapore Pub Crawl
Wouldn't it be great to tour the entire city without having to worry about transport? Fortunately - hop-on hop-off buses do just that! Explore Singapore's top attractions and neighborhoods at your own pace. With two routes and over 35 stops, create your own itinerary and make the most of your time. Some popular attractiosn along the routes include the Singapore Flyer, Marina Bay Sands, Wheelock Place, Little India, Chinatown, Heritage Centre, Singapore Art Museum, Asian Civilisation Museum, City Hall, and Kreta Ayer. Your ticket also includes two complimentary walking tours in Chinatown and Little India.
Good for
Hours
Buses run daily from 8:30 AM to 6:00 PM
Address
3E Temasek Boulevard, Singapore 038984
Get Directions
Recommended Experiences
• Hop-On Hop-Off Singapore Bus Pass
Libraries have a charm of their own, and if you're a bibliophile in search for a perfect haven, the National Library of Singapore is just for you. Find your moment of peace amidst the buzz of the city in the tall, 16-storey library that covers eclectic topics, ranging from science and technology to art and local history. Browse novels, self-improvement books and so much more. You can also take a walk down the building's elevated skyways and admire the view of the city from atop.
Good for
Hours
Daily from 10:00 AM to 9:00 PM
Address
100 Victoria St, Singapore 188064
Get Directions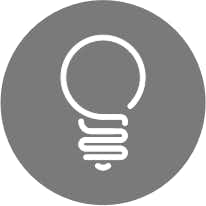 Tips
Being a tourist you may not be able to borrow a book, but you can spend long hours reading within the premises.