Jump, Dunk, Dodge, Duck, Dip, Fall, Dive & Fly. These words tingle an exciting sensation right? Well, you can do all of these and more at Bounce Singapore!
Bounce Singapore is an exciting trampoline garage designed for recreation and unlimited fun. This adrenaline-packed arena is immensely popular due to its blend of fitness combined with adrenaline thrills and challenges. With different areas designed based on interests and levels of difficulty, Bounce Singapore promises a fabulous time for kids and adults alike. Ready for some bouncing good time? Know more about Bounce Singapore before you go trampolining!
Bounce Singapore Quick Info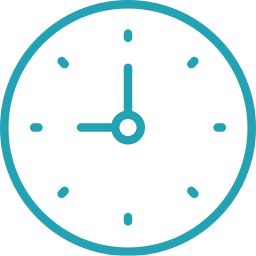 Bounce Singapore Hours
Mon-Thurs | 10:00 AM – 10:00 PM
Friday | 10:00 AM – 11:00 PM
Saturday | 9:00 AM – 11:00 PM
Sunday | 9:00 AM – 10:00 PM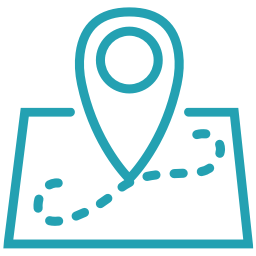 Bounce Singapore Location
Cathay Cineleisure Orchard, 8 Grange Road, #09-01, Singapore 239695
Get Directions
Bounce Singapore Tickets
Admission Tickets ✪
Actual Price - SGD 29
Headout Price -
Quick Jumplinks to Navigate the Guide
Inside Bounce Singapore - Fun Unlimited!
Bounce Singapore is not just a massive trampoline park. There are many different ways to have fun at this trampoline garage and here's a gist of it all.
Free Jumping Arena
This is Bounce Singapore's main stage of sorts. With 28 interconnected trampolines, the Free Jumping Arena is where you experience the thrills of parkour in a safe zone! You can leap from tramp to tramp and end it at angled banked walls or simply defy gravity and be constantly airborne. We call this the safe adrenaline rush zone.
The Wall
You can now literally run up the wall! An uber cool set up that looks like a half pipe made of trampolines is what is going to take you up the wall. This art of wall running takes a few minutes to master, but once you get a hang of it, there is no turning back. Running up the wall might just become your favourite hobby!
Slam Dunk
Basketball fans in the house, here's your chance to slam those dunks you have always dreamt of! With full height rings surrounded by padded walls and floor mats, the Slam Dunk is one of the favourites at Bounce Singapore and quite rightly so. Go creative ,aim for style points and have your Michael Jordan moment. Great place for Instagram boomerang shots too!
Big Bag
The Big Bag is a massive inflated soft landing spot that will warmky embrace you everytime you decide to plunge on it. Beware, bouncing off a trampoline and launching yourself onto the big bag can become addictive! The fact that moving out of the big bag takes a whole lot of effort all ceases to exist after a few plunge and pits. Also, no better place to lose your balance but the good ol' Big Bag. Wobble away!
Leap of Faith
Adrenaline Junkies will find this to be their personal favourite for the sheer difficulty of this zone. You can test your limits by jumping from a raised platform and leaping out to catch hold of the trapeze or the big bag. Take that leap of faith and tell us how it felt! Note, this zone requires a seperate ticket from the venue to gain access to the Leap of Faith. This zone is excluded in your general admission ticket and cannot be purchased online.
Trampoline Dodgeball
Another fun sport on trampoline is Dodgeball. Dodging a ball while bouncing on a trampoline is challenging but oh so fun! A great work out too. Break into 2 teams if you're a big enough gang and hurl the soft ball at each other's feet. The art is to use your vertical bounce to its maximum to dodge the ball. Last man standing is the winner, and we hope it is you!
X-Park
The X- Park is a Ninja Warrior obstacle course of sorts and is Asia's very first indoor adventure challenge course that combines climbing, jumping & free-running before zipping on the aerial runway to the finish line. This epic playground allows for challenge and diversity for free-running masters and easy-entry points for first timers. Your aim should be to get from the start to the end of the course in the fastest and most awesome way possible!
Performance Trampoline
With Olympic grade trampolines, this zone is dedicated to the aspiring air sport professionals. It is often used by athletes pursuing advanced performance around sports such skiing, snowboarding, wake-boarding and skate boarding etc. It's also serves as a training ground for dedicated trampoline sports, so steer clear of this area unless you're one to take trampolining seriously.
---
Bounce Singapore Prices
---
Below are the 4 Bounce Singapore Price categories depending on the type of ticket. There are a few more themed categories for which the prices vary. You can look them up on the website for the latest events and prices.
General Access Tickets

Availability - All Hours
Height - Above 110cm
Price per hour - SDG 26

Student Session Tickets

Availability - All hours Mon-Fri (Except Sat, Sun & Public Holidays)
Requirement - Student id is compulsory
Price per hour - SDG 21

Junior Jumper Tickets

Availability - Mon-Fri 10:00 AM-4:00 PM & Sat-Sun 9:00 AM-12:00 PM
Age & Height - Kids aged 3+ and under 110cm in height
Price per hour - SDG 17

Family Tickets

Availability - All Hours from Mon- Sun
Requirements - Family of 4, 2 adults max
Price per hour - SDG 77
There are a few more prices, specific to different events like the Saturday Night Jams, Friday Super Session etc. You can check the prices for these on the official website.
---
Know Before You Visit Bounce Singapore
---
Consider buying tickets online and in advance, as they tend to sell out quickly at the venue. They allow only a set number of people inside at the time, hence buying at the venue may incur in some waiting time if the arena is at its maximum capacity. Buying prehand, online avoids that hassle!
One session runs for 60 mins & begins on the hour
If it advisable to arrive atleast 20 minutes prior to your session in order to allow time for signing waivers, putting on socks and listening to the safety brief.
Prepare yourself with adequate gears and keep a kneepad handy if you've been prescribed by a doctor.
Buying Bounce Grip Socks( SGD3 over and above ticket price) is obsolutely necessary. Hence, keep them handy for your next visit, orelse you will be forced to purchase them again.
Only those above 125cm can enter at the X-Park and Leap of Faith.
The minimum age for jumpers is 3 years and the maximum weight permissible is 120kg
If you're traveling in large groups, look out for group event offers.
Dress comfortably, ideally sports wear so that you can jump around freely. Comfy and flexible!
If you intend to visit the X-Park, flat-soled sports shoes is compulsory.
Bounce Singapore's in-house cafe - South 38 serves some great Australian cuisine. You can grab a bite here after the intense workout.
There are lockers available at Bounce Singapore, incase you need to store your belongings
Bounce Singapore is wifi enabled, so parents who are at the viewing gallery can tap into the wifi and keep themselves entertained.
---
Bounce Singapore Rules and Regulations
---
Children below the age of 3 are not allowed to jump in Bounce Singapore.
Bounce approved socks must be worn at all times to ensure a good grip.
No food or drinks permitted into the trampoline area.
Jumping under the influence of alcohol is strictly prohibited.
Don't attempt any activity beyond your level of expertise.
Only one person at a time shall be allowed on the trampoline.
---
Bounce Singapore Review
---
Bounce is a very fun place with lots of activities. You can have the session as long as you want which is great! You can talk with people and practice fun skills at bounce. There ARE supervisors around so you don't have tor be worried. Just do things to your risk, as they say. If you can't do something, you probably shouldn't do it. Otherwise it's a fun and great experience!
Finn W, TripAdvisor, March 2018
This place is a gold mine for fun. The equipment is amazing and the staff are so friendly. I was here with my daughter, had a great time both for the kiddo and myself. Forgot for a moment my own age, and continued to exceed my limits. 25$ for an hour of hard workout and having fun is absolutely worth it. The park can also be very crowded so I suggest you book in advance. WOULD RECOMMEND (don't go to amped).
Junnie23, TripAdvisor, May 2018
Read more Bounce Singapore Reviews on TripAdvisor here.