Located in the heart of Sentosa Island, Madame Tussauds Singapore is the seventh Asian branch of the famous wax museum that draws a host of tourists each year. The Madame Tussauds museum in Singapore not only allows you to spend time with some of your favourite celebrities, but it also has a plethora of interactive activities in store to keep you engaged during your visit.
Madame Tussauds in Singapore comes with a live actor-led performance — thereby being the only Madame Tussauds to do so. A visit to this wax museum is a must for those star-struck tourists who want to get a picture with some of the most popular A-Listers from around the world. Plan your day in advance to accommodate the vivacious activities that take place here, and make the most of Madame Tussauds Singapore.
Madame Tussauds Singapore in a Nutshell
"Meet" and interact with global icons and your favorite celebrities, movie stars, musicians, athletes and historic figures including Angelina Jolie, Leonardo DiCaprio, Madonna, Michael Jackson, Stefanie Sun, Christiano Ronaldo, Serena Williams, and Queen Elizabeth II amongst others. 'Spirit of Singapore', Madame Tussauds' first ever boat ride now gives you the chance to travel through a fantasy, tropical garden, onto the F1 Singapore night race track and finally Changi International Airport. Trace Singapore's extraordinary history and meet the everyday people and pioneers that have made this nation the 21st-century powerhouse it is. Experience 'Images of Singapore LIVE', a thirty minute interactive, actor lead journey.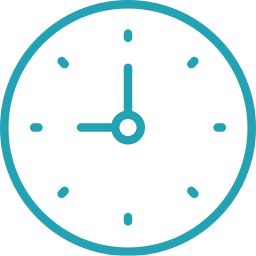 Hours
10 AM to 6 PM from Monday to Friday
10 AM to 7:30 PM on Saturday and Sunday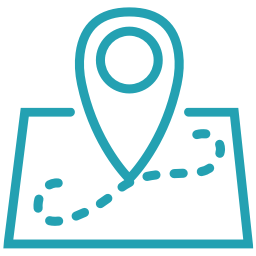 Address
40 Imbiah Rd, Singapore 099700
Get Directions
Madame Tussauds Tickets
Individual Skip the Line Tickets ✪
Skip the line Madame Tussauds tickets.
Quick Jumplinks to Navigate the Guide
Why you shouldn't miss a chance to visit Madame Tussauds Singapore
---
Always wanted to get a selfie with your favourite star but couldn't? Here's your chance to get one with life-sized wax figurines of well-known national and international celebrities. Embark on an exciting journey as you uncover the story behind the glam and glitzy exterior of Singapore as it is today. The 'Spirit of Singapore' boat ride takes you on a journey around images and 4D installations of the city and will brief you about the humble fishing village Singapore used to be. Apart from the interactive experiences that make Madame Tussauds a museum worth visiting, there are also countless live performances every week that you simply shouldn't miss - making Madame Tussauds Singapore the first and only wax museum to have a live actor-led show within its premises.
---
What to expect at Madame Tussauds
---
Whether you're a fan of music, television or sci-fi films, there's something for everyone who's looking for a fan-moment at Madame Tussauds. Chart your time wisely to spend more time at your favourite sections at museum.
1. Music
Surround yourself with some of the celebrated singers and musicians from around the world and decorate your social media feed with life-like selfies. Jump on stage with Michael Jackson and Elvis or croon to a sweet tune with Taylor Swift or Madonna.
Taylor Swift

Madonna

Michael Jackson
2. A-List Party
Join the exclusive red-carpet party with a host of well-known A-listers. Rub shoulders with with stars such as Angelina Jolie, Johnny Depp, Nicole Kidman, Leonardo DiCaprio and many others.
Angelina Jolie

Johnny Depp

Leonardo Di Caprio
3. Sports
Get sporty with Serena Williams, Cristiano Ronaldo and take your stance with Usain Bolt. Here's your chance to take some shining moments back home with these gold receivers.
Muhammad Ali

Ronaldo

Serena Williams
4. History and Leaders
If there's a place where all of the world's greatest thinkers, influential people and leaders are under a single roof, it is at Madame Tussauds Singapore. Here you can pose with the Royal family, shake hands with Narendra Modi and also spend some time in Obama's office.
Lee Kuan Yew and Kwa Geok Choo

Narendra Modi

Queen Elizabeth II
5. Film and TV
Madame Tussauds Singapore has several roles on set if you're the kind who loves all the lights, camera and action. Participate in an interactive Film and Television experience along with Marilyn Monroe, Bruce Lee and countless other well-known faces of the silver screen.
Bruce Lee

Marilyn Monroe

Phua Chu Kang
6. Marvel 4D
Marvel fans can rejoice to their heart's content as Madame Tussauds Singapore has an exclusive section reserved for those tourists who wish to meet and greet with their favourite Marvel superheroes. Apart from that, they can also participate in a special Marvel 4D cinema that comes with high impact special effects.
7. Images of Singapore
This section at Madame Tussauds includes a 30 minute actor-led journey into the roots of the humble fishing village that Singapore used to be. Know the pioneers who helped sculpt the city into what it is today, and watch the city from 200 years ago come to life.
8. Spirit of Singapore Boat Ride
Sail through a lush and tropical fantasy garden as you hop on aboard the first ever Madame Tussauds boat ride titled 'The Spirit of Singapore'. Here you have a chance of watching Singapore's native plants come to life along with the incredible F1 Singapore night race and many other experiences that make Singapore the city that it is.
9. IIFA Awards Experience
Get up close and personal with the famous IIFA award winning Bollywood celebrities. Break into a dance with Shah Rukh Khan, Madhuri Dixit as well as Amitabh Bachchan who grace the green carpet at Madame Tussauds Singapore.
Amitabh Bacchan

Madhuri Dixit

Shahrukh Khan
10. VR Racing Experience
Get your adrenaline pumping with the all new virtual reality cars at Madame Tussauds Singapore. Join Lewis Hamilton or Sebastian Vettel in a thrilling race. The one of a kind VR Racing Experience in the museum comes with two full sized virtual reality simulators that simply shouldn't be missed during your visit here.
---
Madame Tussauds Singapore Ticket
---
Madame Tussauds Singapore tickets
• Rub shoulders with your favourite icons and celebrities, musicians, athletes, historic leaders and movie stars.
• Enjoy the first ever boat ride introduced by Madame Tussauds titled 'Spirit of Singapore' that takes you through a fantasy forest and tropical garden.
• Trace the rich history of Singapore and meet the people behind its transformation. Enjoy a thirty minute 'Images of Singapore Live' which is an interactive, live actor-led presentation exclusively introduced in Madame Tussauds Singapore.
---
All You Need to Know
---
Madame Tussauds Singapore Timings
The museum is open from 10 AM to 6 PM on weekdays (Monday to Friday) and 10 AM to 7:30 PM on weekends (Saturday and Sunday) and public holidays.
The Spirit of Singapore boat ride is 3 minutes in duration, and is open from 11 AM to 6 PM on weekdays (Monday to Friday) and 11 AM to 7:30 PM on weekends (Saturday and Sunday)
Getting to Madame Tussauds
The Museum is located at 40 Imbiah Road, Sentosa Island and is easily accessible from the mainland. You can take the Sentosa Express, Cable Car or drive to the museum.
---
Museum Rules and Regulations
---
No food and drinks are allowed inside, including baby food.
You can get up close and personal with the statues, including touching them.
Children aged 12 years and below, and of height below 1.4metres have to be accompanied by adult during the ride.
If you wish to get a wax hand done, make sure you're not prone to any allergies. Make sure you don't have broken or sensitive skin, or have blood pressure issues.
Prams are not allowed inside and parents are advised to leave them outside at the drop-off point Wheelchairs are allowed.
---
FAQs: Madame Tussauds Singapore
---
It takes approximately 2-3 hours to complete a visit of Madame Tussauds Singapore.
Enjoy 5 different experiences at the price of 1 ticket, only at Madame Tussauds Singapore! Experiences include Images of Singapore, Spirit of Singapore Boat Ride, Ultimate Film Star Experience, Marvel Universe 4D and Madame Tussauds. Book your tickets online to enjoy better savings!
Madame Tussauds (UK: /tjuːˈsɔːdz/, US: /tuːˈsoʊz/) is a wax museum in London; it has smaller museums in other major cities. It was founded by wax sculptor Marie Tussaud in 1835.
Tickets to Madame Tussauds Hollywood start at $29.99 per person, and children 2 and under are free. This includes access to all areas of the attraction, excluding access to The Marvel Superheros 4-D Cinema experience. Save over $5 by purchasing your ticket ahead of time online!
Air conditioned but not cold.