One of the crown jewels of Southeast Asia on all accounts, Singapore is a special tourist destination for various reasons. The city-state was founded in 1819 as a British trading colony but has since gone on to become one of the most prosperous countries in the world! The island country features lush green landscapes and majestic skyscrapers, bringing together a fine medley of the natural and the man-made. With a wonderful blend of Chinese, Malay and Indian cultures and a pleasant tropical climate to boot, Singapore is one of the most popular tourist destinations in the world and for good reason! Now that you know why a trip to Singapore is essential, discover why Singapore in January should be your pick!
What makes Singapore in January Special?
---
Singapore is a truly beautiful country and there's no month in particular where you won't have a good time. Still, there are certain factors that come into play when planning a trip and considering those, we would recommend making January the month you make your trip to the island country. Here's why:
January in Singapore is what is referred to as the shoulder season. What this means is that January, especially after the first week doesn't experience a lot of crowds. This is primarily because the holiday season and New Years festivities end by the first week of January and most tourists head home by this time. If you're looking for a quiet, peaceful time in the city, the latter half of January is perfect. What's even better is that if you prefer the crowd and the madness they bring along, the first half of January will give you all that and more!
The temperature in Singapore in January is great if you enjoy the rains and wind. The month happens to be quite wet and windy but given the kind of experiences and attractions the city boats of, the weather is kind of perfect. One great thing about Singapore rains is that they don't last for too long. So even if your outdoor plans are at the risk of being cancelled, fear not because the rains won't last long.
Like we previously mentioned, Singapore is a true melting pot of different cultures and the colorful Indian culture is a big part of that. The month of January brings with it the Hindu festival called Thaipusam. Featuring a lively chariot procession and a bunch of traditional activities, the festival really brightens up the occasionally gloomy weather.
Singapore Weather in January
---
January is peak monsoon season in Singapore with an average rainfall of 238 mm. The average temperature ranges from 30°C to 23°C with 6 hours of sunshine, provided it's not raining. The chances of a cloudy day through July in Singapore are about 80%, so don't forget to pack your rain gear!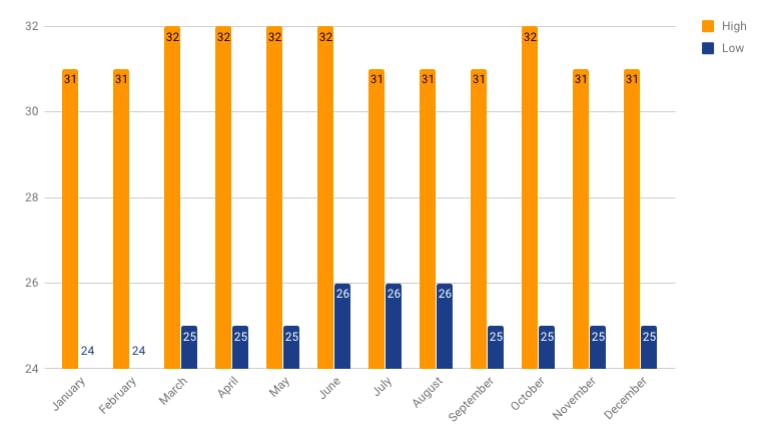 Visiting Singapore in January : Things to do
---
Singapore Zoo & Rainforest Lumina
With over 315 species, the Singapore Zoo is an exciting family attraction to start your Singapore tour with. Get a tropical forest experience the likes of which you have never witnessed before at Rainforest Lumina. The windy weather of January adds to the charm and makes for a memorable experience.
January Timings
Singapore Zoo: 8:30 AM to 6:00 PM (last entry 5:30)
Rainforest Lumina: 7:30 PM to 12:00 AM (last entry 10:30)
Housing Asia's only river-themed wildlife park, River Wonders (previously known as River Safari) is a delightfully unique experience that you wouldn't want to skip out on. Masterfully re-creating some of the most iconic rivers in the world, the park features 200 species of fauna and 400 species of flora.
January Timings
Daily from 10:00 AM to 7:00 PM (last entry at 6:30 PM)
Get to experience the wonderful world of Universal Studio movies and TV shows at the Universal Studios theme park. Perfect for a family vacation, the park features rides and attractions based on popular movies like Jurassic Park, Transformers, Madagascar, Shrek, and many others!
January Timings
Friday – Saturday: 10 AM – 10 PM
Sunday – Thursday: 10 AM – 7 PM
Discover the magical underwater world of S.E.A Aquarium in Singapore. Featuring a breathtaking collection of over 1,00,000 marine creatures, this is not your typical aquarium. You can opt for the guided tour as well if you wish to learn more about the creatures you're meeting during your visit.
January Timings
Head down to Wild Wild Wet to experience one of the most popular water parks in Singapore. The park is home to 16 thrilling attractions along with seven new additions such as Kraken Racer, Free Fall and Kidz Zone, that promise to bring excitement to a whole new level for all!
January Timings
Open Wednesday to Monday, 12 PM - 6 PM
Enjoy stunning views of the beautiful Singapore city from the 57th level of the Marina Bay Sands Skypark. This exciting viewpoint is crowded throughout the year but since January doesn't have a lot of tourists, you can expect a relatively crowd-free experience.
January Timings
Monday to Thursday: 9:30 AM to 10:00 PM
Friday to Sunday: 9:30 AM to 11:00 PM
With mesmerizing themed gardens and observatories, Gardens By The Bay is the perfect destination for both indoor and outdoor exploration. Given that the weather in January can be unpredictable, to say the least, this is the perfect place to be since you can always head inside the observatories when it rains.
January Timings
Outdoor Gardens - Daily from 5:00 AM to 2:00 AM
OBC Skyway & Cooled Conservatories - Daily from 9:00 AM to 9:00 PM (last entry at 8:00 PM)
Get a stunning aerial view of the city of Singapore with a fun cable car ride. The best part? The ride comes with a four-course dinner that you can you enjoy with your loved ones with the beautiful Singapore skyline as background.
January Timings
Dinner starts at 6 PM (Last boarding at 7 PM)
Make your way to Asia's biggest bird park, Jurong Bird Park, to discover over 3500 birds from over 400 species. The fact that 20% of these birds are endangered adds to the uniqueness of the experience.
January Timings
8:30 AM – 6 PM (Last entry at 5:30 PM)
End your time in city by witnessing a spectacular birds-eye view of the Sparkling Singaporean skyline on Asia's largest observational wheel. This is one experience you cannot afford to miss to cap off your Singapore trip in a fabulous manner.
January Timings
Thursday to Sunday 3:00 PM to 10:00 PM (Last entry at 9:30PM)
Singapore in January : Events to Look Out For
---
Light To Night Festival
5 - 15 Jan, 2023
Join to witness an array of artworks and engaging activities at the Singapore Light to Night Festival. Watch a series of art workshops and live-streamed talks that can be enjoyed both at home and around the Civic District.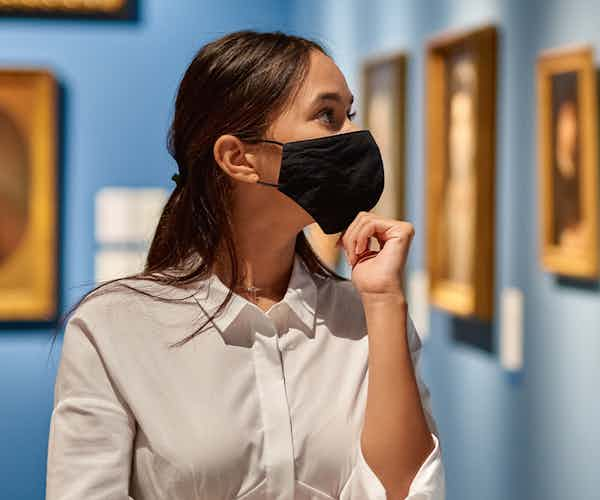 Singapore Art Week
6 - 15 Jan, 2023
The 11th edition of Singapore's annual visual arts festival, Singapore Art Week 2023 (SAW 2023), will be held from 6 – 15 January 2023 and will feature over 130 free & ticketed art events that showcase new works and transnational collaborations. These events will take place online as well as at various locations across the island.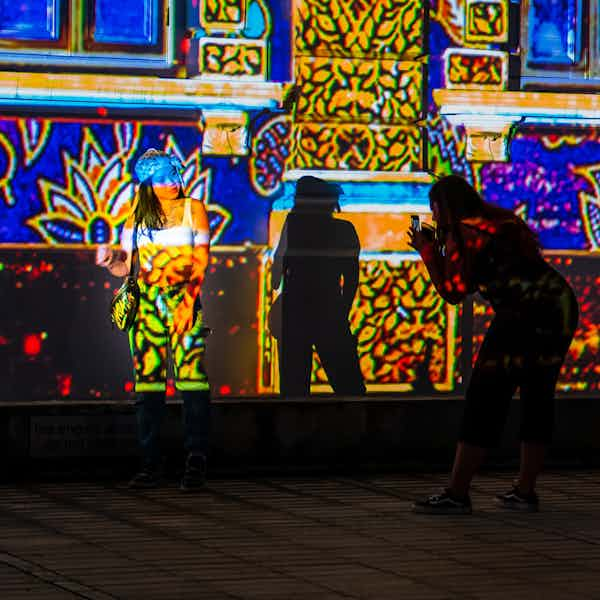 Pongal Harvest Festival
15 Jan, 2023
Celebrate the Indian (Tamilian, to be more precise) festival of harvest, Pongal, like a true localite in Singapore. The festival features four days of colorful traditions where the Sun God is thanked for the blessings of a good harvest.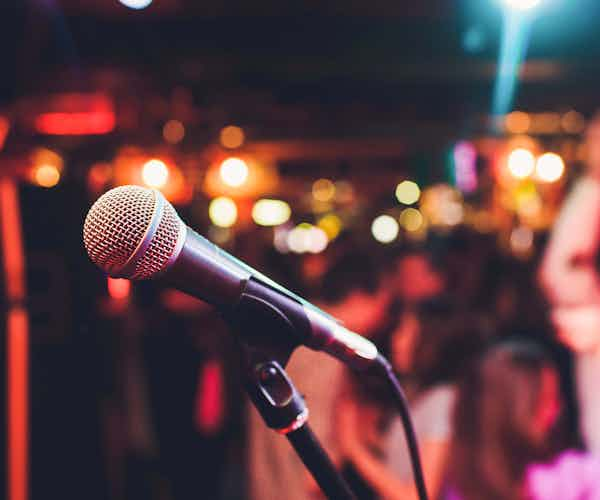 M1 Singapore Fringe Festival 2021
4 - 15 Jan, 2023
Still Waters is the 17th edition of the M1 Singapore Fringe Festival. The festival aims to showcase iconic Singaporean art by some of the leading local artists. The annual festival celebrates theatre, dance, music and other forms of art.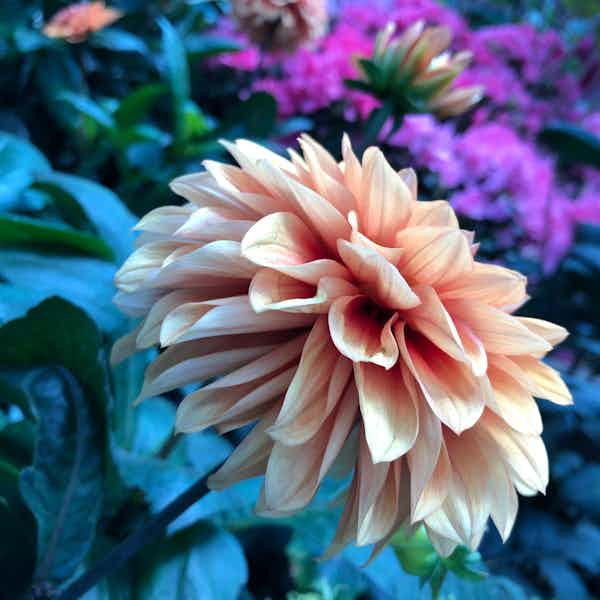 Dahlia Dreams
13 Jan - 26 Feb, 2023
Take a leisurely stroll through a breathtaking Chinese garden which is home to a stunning display of colorful dahlias. The floral display features elegant pavilions, rotating water wheels, and more!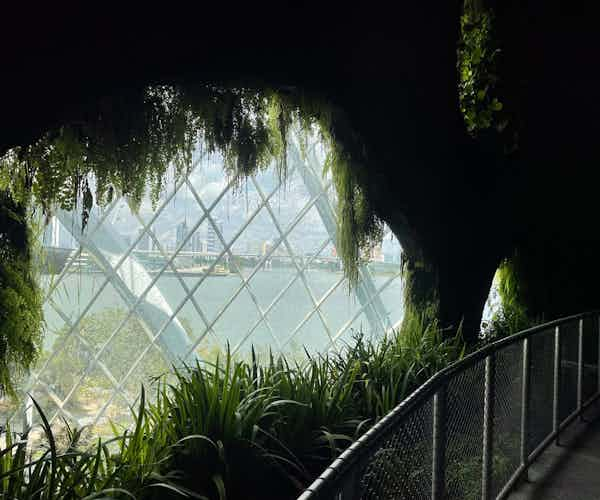 Chinese New Year
22 Jan, 2023
The Chinese New Year is an annual event that is celebrated not only in China, but also all over the world, including Singapore. This celebration lasts for multiple days and includes a variety of public and personal festivities.

Singapore in January : 5-day Itinerary
---
5 Days in Singapore Itinerary
Singapore in January : Essentials
---
Singapore Weather in January
Expect a lot of short bursts of rain when you visit Singapore in January. The average high temperature for the month is 30.4°C while the average low is 23.9°C. The average rainfall in January is 235 mm and the average rainy days are 23 in number. Overall, the weather in Singapore in January is a perfect for a mix of indoor and outdoor activities.
Where to Stay While Visiting Singapore in January
While Singapore is a little more expensive than its neighboring countries, there are still plenty of accommodation options for you to choose from. Here are our top picks based on different budget types:
4 & 5 star hotels: One Farrer Hotel, Grand Hyatt Singapore, Grand Park City Hall, Marina Bay Sands, Swissotel Merchant Court Hotel, Mandarin Orchard Singapore.
Budget hotels: Sandpiper Hotel, Venue Hotel The Lily, Value Hotel Balestier, Arianna Hotel, Mitra Inn Singapore, Hotel 81 Orchid
Hostels: River City Inn, Footprints Hostel, Rucksack Inn, Bunc Hostel, The Little Red Dot, Adler Hostel, Tree In Lodge, Wink Capsule Hostel
What to Pack for Visiting Singapore in January
Based on what we have told you about the weather, getting an umbrella and a raincoat should be priority number one. While it rains, the temperature can also get humid, so pack in light cotton clothing and a couple of shorts. While it won't get too cold, you should also bring along a light jacket for those windy days.
Getting Around Singapore in January
Boasting one of the best public transport systems in the world, Singapore is a tourists haven when it comes to transport and connectivity. Here are the most popular and frequent options for you to choose from:
Bus: There are four official bus service providers in Singapore namely Tower Transit Singapore, SMRT Buses, Go-Ahead Singapore and SBS Transit. With over 400 routes, getting a bus is the cheapest and most reliable transport option.
MRT: With five lines and a total of 119 stations, the Singapore metro is another great way of getting around in the city.
Singapore Cable Car: While not local transport in the traditional sense, the cable car is nevertheless a great way to travel from the main city to the Sentosa Island.
Must-Try Delicacies While Visiting Singapore in January
---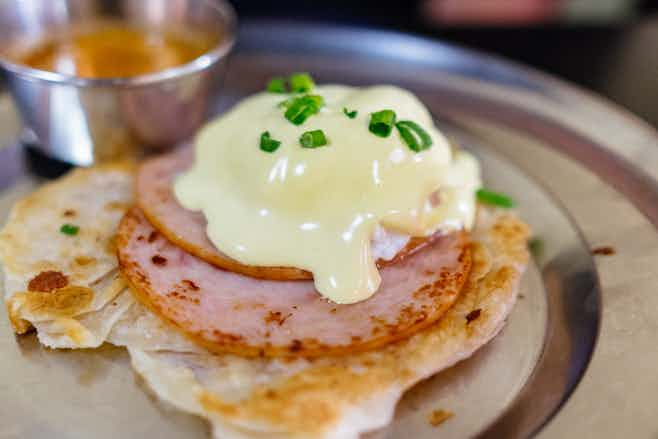 Wanton Mee
Inspired by Hong Kong cuisine, this wonton noodle dish has evolved into its own thing and features distinct flavors from Singapore. This version is served 'dry' with a light drizzle of sweet sauce, pork wonton dumplings, and slices of pork char siew. You can also ask for the spicy version of the dish, which comes laced with chilli.
Where to order: Fei Fei Wanton Mee, 62 Joo Chiat Place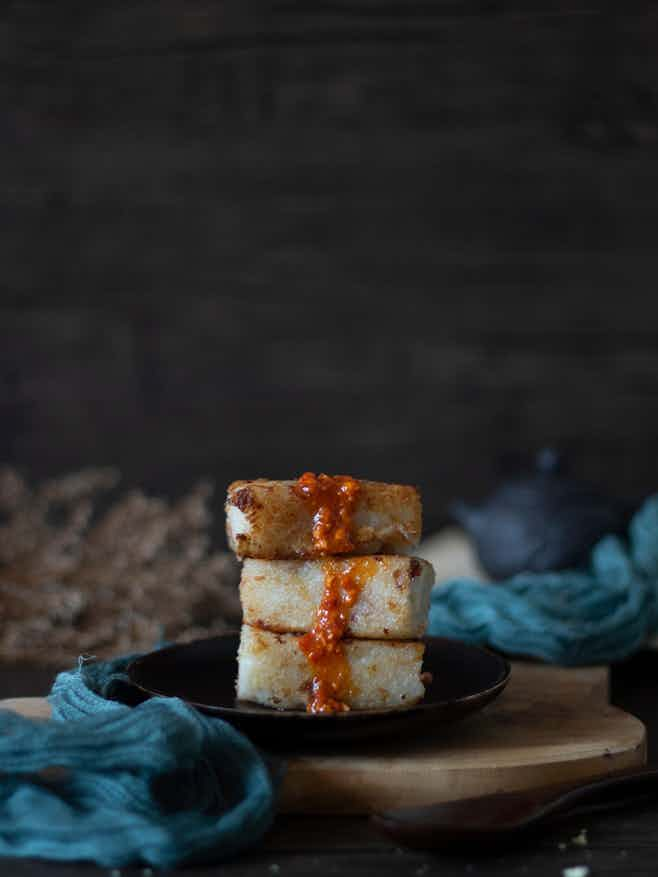 Fried Carrot Cake
Leave all your expectations about what this dish would taste like because you're in for a pleasant surprise. This savory snack is made with white radish flour cake, eggs, and preserved radish. There are many versions of the fried carrot cake (including a sweet sauce one) and all of them are equally enticing.
Where to order: Fu Ming Carrot Cake, Blk 85 Redhill Lane
Laksa
A delicious blend of Chinese and Malay cuisine, Laksa comes in two variants, curry laksa and asam laksa. In Singapore, curry laksa is more popular and a traditional Singapore curry laksa includes vermicelli, beancurd puffs, shrimp, cockles, and coconut milk. The soup-like dish is perfect for a rainy January day in Singapore!
Where to order: 328 Katong Laksa, 51/53 East Coast Road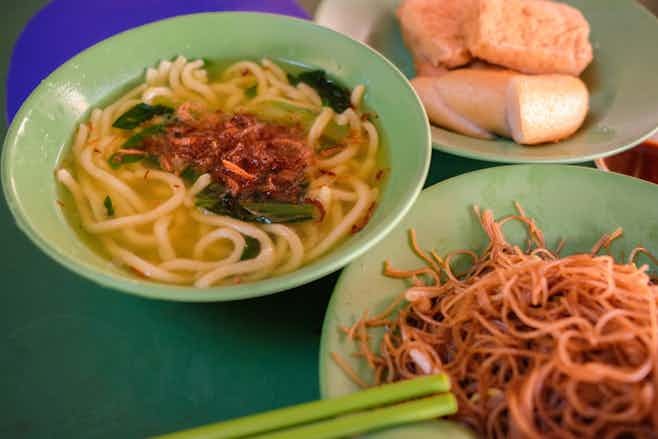 Bak Chor Mee
Essentially a noodle dish made from minced pork, meatballs, fish cake slices, liver, and a vinegar-based sauce, Bak Chor Mee is a meat lover's delight. The dish can be ordered with either chilli or ketchup and you can also choose between two types of noodles - a flat noodle and a thin noodle.
Where to order: Tai Hwa Pork Noodle, Blk 466 Crawford Lane #01-12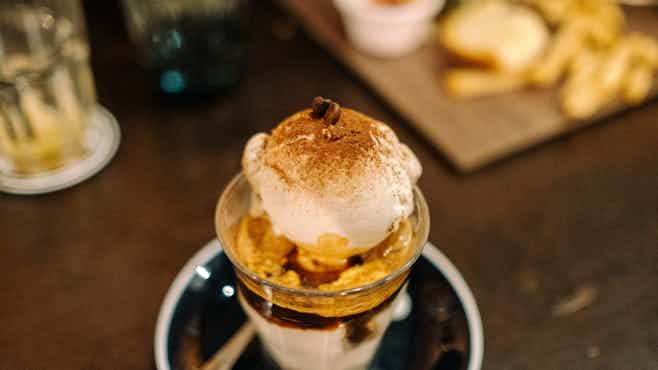 Tau Huay
Bringing up the rear end of our must-have dishes in Singapore is Tau Huay. This Chinese dessert is made with beancurd tofu with sugar syrup added in for the sweetness. The traditional Tau Huay can be had either hot or cold. A more modern version of the dish features a more jelly-like consistency and comes in different flavors.
Where to order: Rochor Original Beancurd, 2 Short Street
Tips for Visiting Singapore in January
---
Take advantage of the relatively crowd-free city to explore attractions that might otherwise be too crowded during the rest of the year. The great thing about visiting Singapore in the latter half of January is that you can explore more of the city without the waiting time standing around in queues.
A simple way of making the most of your trip to Singapore in January is by planning your trip in advance. If you're not really sure of how to plan your trip, the internet has everything you need to know. In fact, you can get pre-planned itineraries that will plan your trip so that you get the complete Singapore experience.
While booking tickets for experiences in Singapore, look for discounts and cashback offers on the tickets. This is great for many reasons including the fact that by booking your tickets online, you're ensuring you don't face any last minute disappointment. Also, there are great combos available online that will help you save more.
If you want to do more than just visiting attractions, opt for a walking tour of the city. This is not only a convenient way to explore the city but you also get to really learn everything there is to know about Singapore and its interesting history and culture.
When booking accommodation, do your research and make sure that you are getting the best deal. Depending on your budget you'll find a lot of options to choose from and it can get pretty confusing to figure out the best option. To make the process easy, shortlist a few options and then look for pictures and reviews online to come to a decision. If you want an authentic local experience, you can opt for a homestay instead of a traditional hotel.
FAQs
---
Can I travel to Singapore?
What are the attractions open in Singapore?
What are the top things to do in Singapore in January?
What is the temperature in Singapore in January?
What are the best day trips to take from Singapore in January?
Are any famous attractions closed in Singapore in January?
What is an ideal itinerary for visiting Singapore in January?
Is January a good time to visit Singapore?
Explore Singapore By Months
---