Planning a West End date? Our collection of best West End shows includes the top shows across different categories such classics, kid-friendly shows, plays, musicals, and more. Get the best seats for each of these shows by planning your West End trip well in advance! Even if you're a resident Londoner, this round-up provides you an updated list of the best West End shows 2021.
AUGUST
SEPTEMBER
OCTOBER
All Shows
Musicals
If you're looking for something lively - something to tap your feet to, you need to check out musicals at West End. With some incredible music, dance, and plotlines, these musicals are sure to blow your mind!
Budget Shows
A West End experience with your loved ones need not be an expensive affairs that leaves you calculating your expenses. There are a ton of West End shows that you can watch with tickets priced under £30. Check out this list of the best budget West End London shows.
New Arrivals
Every season brings with a whole roster of West End experiences - some that entertain us fleetingly while some that go on to become classics. Watch these shows as the season starts.
Kids Friendly Shows
If you're travelling with children, fret not! There are plenty of family-friendly shows in West End for you to catch. While West End has quite a few shows that are catered to adult audiences, these shows are perfect for the entire family to watch together.
Critically Acclaimed Shows
When a West End critic says they love a show, you know it's gotta be good. If you're looking to watch the absolute best of West End, look no further. Here's our list of critically acclaimed shows you just can't miss at West End.
Plays
Not in the mood for song and dance? We have an alternative that might just make you happy. With plays spanning genres like drama, comedy, and fantasy, you can experience theatre like it was meant to be enjoyed. Pure, unadulterated, and without any frills.
Comedies
West End isn't just drama and musicals - it's got some absolutely hilarious comedies! So if you're looking for an evening of fun and laughter, look no further! Here are some incredible comedies that will leave you in splits!
Christmas
Christmas in London is one of the most wonderful experiences. If you're in London, then celebrate the holidays with these spectacular Christmas shows on West End. From festive musicals to Christmas pantomimes, there are plenty of shows to see this winter in London.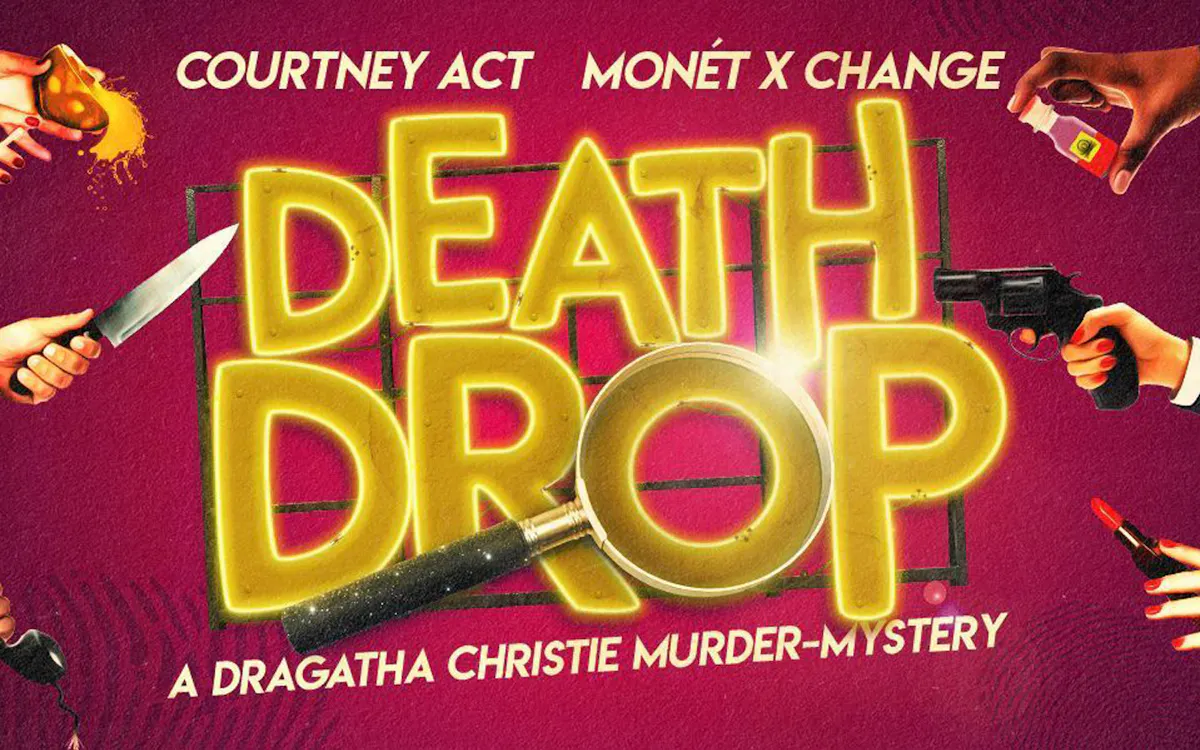 Death Drop
Duration:
2 Hours with 1 intermission
The Fabulous girls of Death Drop are about to set the stage on fire at Garrick Theatre, London. Death Drop is the perfect way to end your lockdown blues by laughing yourself silly during this hilarious murder-mystery parody written by Holly Stars. Packed with some Agatha Christie vibes, this brand new comedy is set in 1991, where a group of drag queens travel to Tuck Island for a fabulous soirée. One by one the guests start revealing their dodgy pasts, leading to some serious confrontation and a grand reveal of the murderer! Casting is led by RuPaul's Drag Race stars, William and Latrice Royale, Britain's Got Talent 2020 semi-finalist Myra Dubois, Anna Phylactic, Louis Cyfer, and Holly Stars.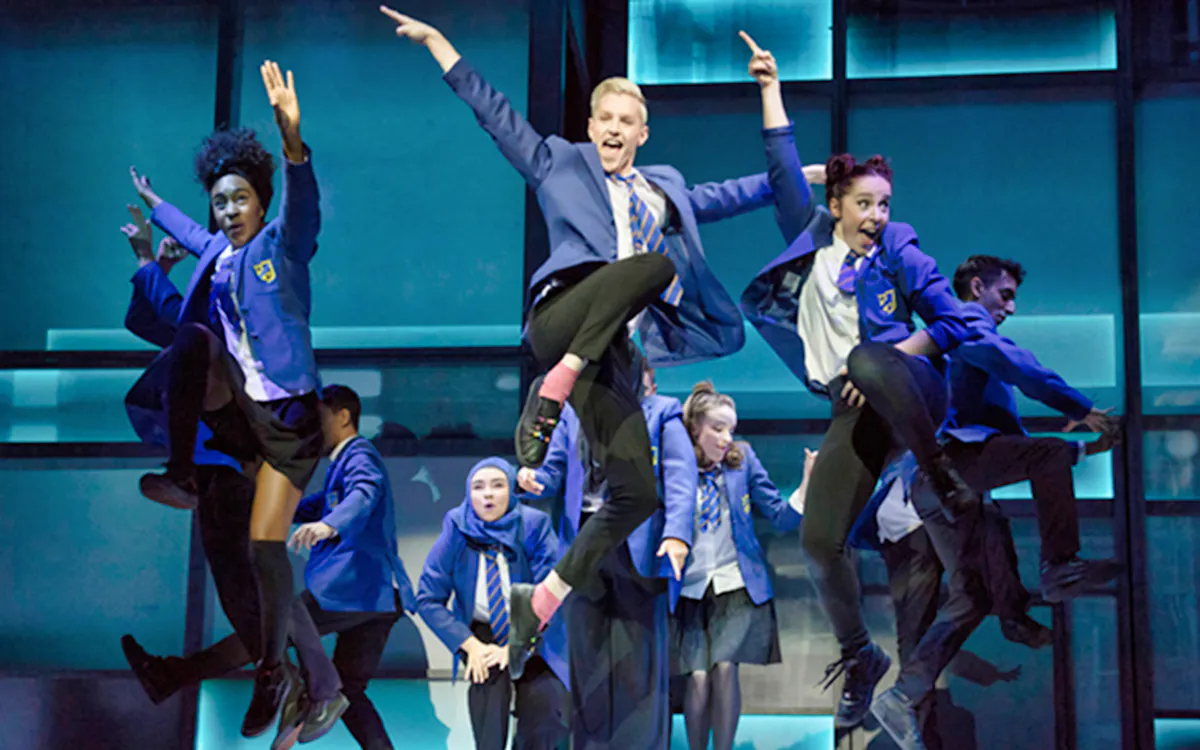 Everybody's Talking About Jamie
Duration:
2 Hours 40 Minutes with 1 intermission
Winner of 3 WhatsOnStage Awards for Best New Musical, Best Actress in a Musical, and Best Actor in a Musical, Everybody's Talking About Jamie is the latest smash hit at West End. Inspired by a true story, the play follows Jamie New, a 16-year-old who lives on a council estate in Sheffield. Jamie doesn't quite fit in and is terrified about his future, but thanks to his mum and supportive friends, he goes on to become quite the sensation, overcoming prejudice and oppression. The show stars Noah Thomas as the fabulous Jamie New, while Jonathan Butterell, Dan Gillespie Sells, and Tom MacRae are the creative geniuses who put this show together.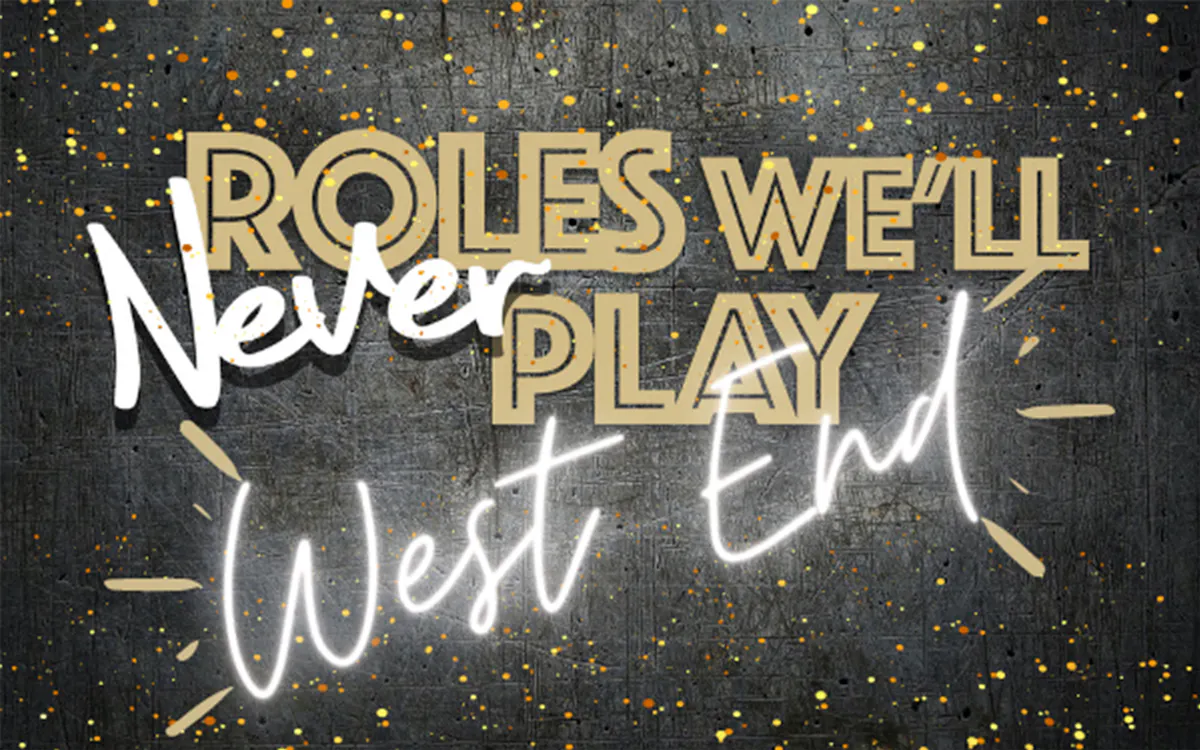 Roles We'll Never Play
Duration:
2 Hours 10 Minutes with 1 intermission
Tom Duern brings a special concert to Vaudeville Theatre for two nights only - May 22nd and May 23rd, 2021. Each show will feature a cast of incredible talent, where performers get to sing songs that they love, outside of their usual casting roles. Duern always puts together a stellar cast so you can be sure that the night will be filled with good old theatrical fun. Performers at Roles We'll Never Play include Bernadette Bangura (Ragtime, Sunset Boulevard), Lauryn Byrne (Six, Cinderella), Danny Becker (The Prince of Egypt), Luke Bayer (Everybody's Talking About Jamie), and many more. You'll want to grab your tickets soon because they are likely to sell out!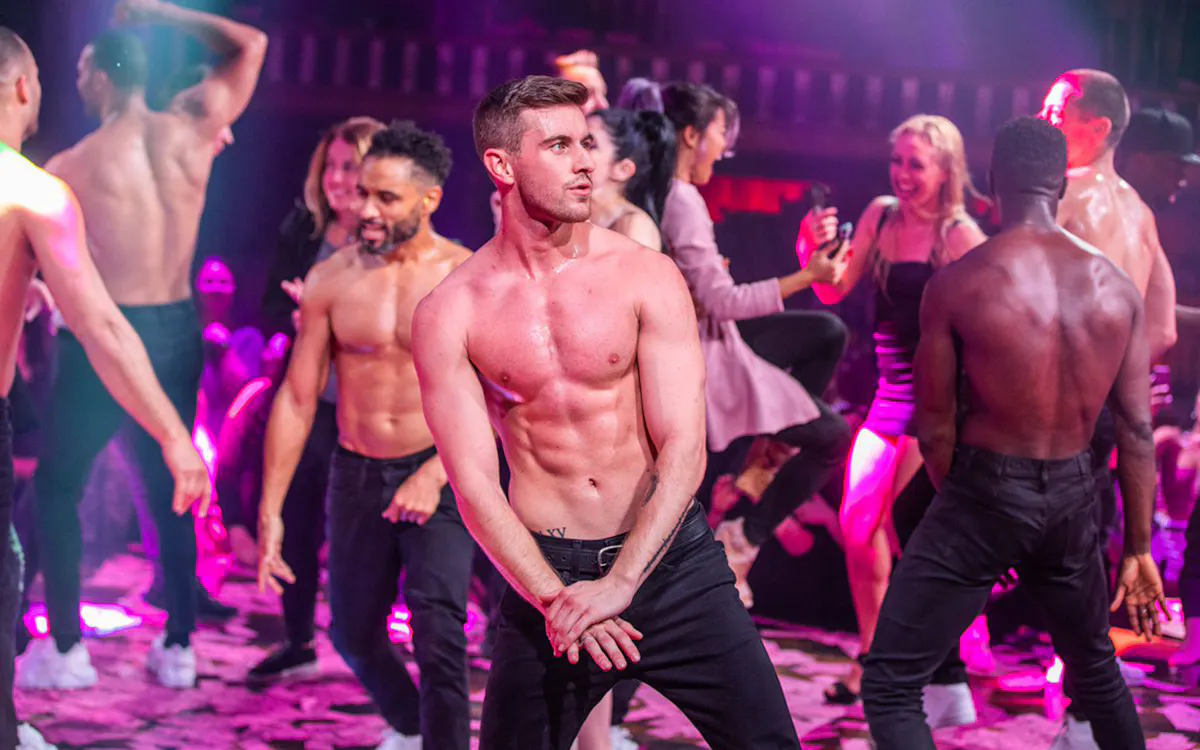 Magic Mike Livel
Duration:
90 Minutes with no intermission
Channing Tatum and his group of steamy dancers took the world by storm in the hit film Magic Mike. Inspired by the first movie's success, and the smashing sequel Magic Mike XXL, Channing Tatum brought Magic Mike to life in Vegas, and then in London. Hold onto your seats as a group of chiseled dancers set the stage on fire at Hippodrome Casino at Leicester Square. The 90-minute show includes an exhilarating showcase where the dancers and actors get down and dirty with tantalizing moves and one-of-a-kind acts from all over the globe. Viewers are warned - you're in for an unforgettable treat!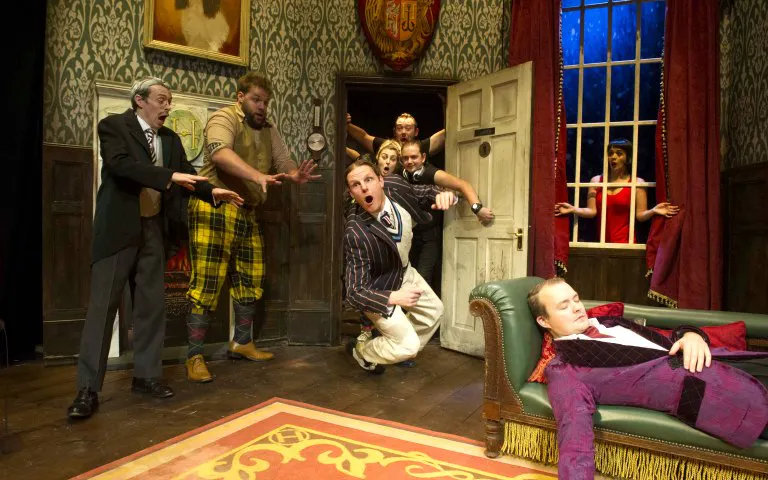 The Play That Goes Wrong
Duration:
2 Hours 5 Minutes with 1 intermission
World-renowned theatre company Mischief Theatre, known for The Comedy About a Bank Robbery and Magic Goes Wrong, is back with their smashing hit The Play That Goes Wrong. Co-written by Henry Lewis, Henry Shields, and Jonathan Sayer, the play has won multiple awards over the years. Audiences are bound to be laughing their heads off throughout the play with its clever and humorous plot. This play within a play showcases the efforts of Cornley Polytechnic Drama Society to pull off rehearsals for their show, "Murder at Haversham Manor." Against all odds, they finally make it to curtain call, but are in for a series of hilarious consequences!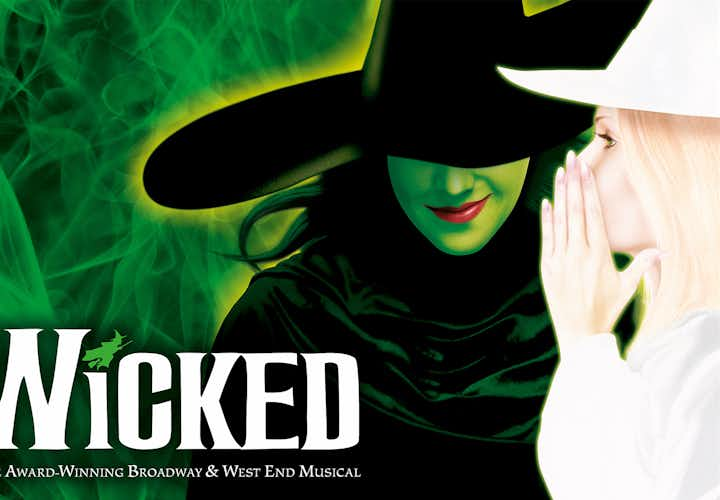 Wicked
Musical
Kids
Critics' Pick
Budget
Duration:
2 Hours 45 Minutes with 1 intermission
Wicked the Musical is regarded as one of the must-see shows at West End that tells the untold story of the Witches of Oz. After the original masterpiece Wizard of Oz by L. Frank Baum, Gregory Maguire went on to re-imagine the story with a different focus. Here we see an unlikely friendship develop between two young women, whose adventures lead them to become The Good Witch and the Wicked Witch of the West. Adapted by Winne Holzman, directed by Joe Mantello, with music and lyrics by Wayne Cilento, the show displays a captivating enactment of magic and mystery.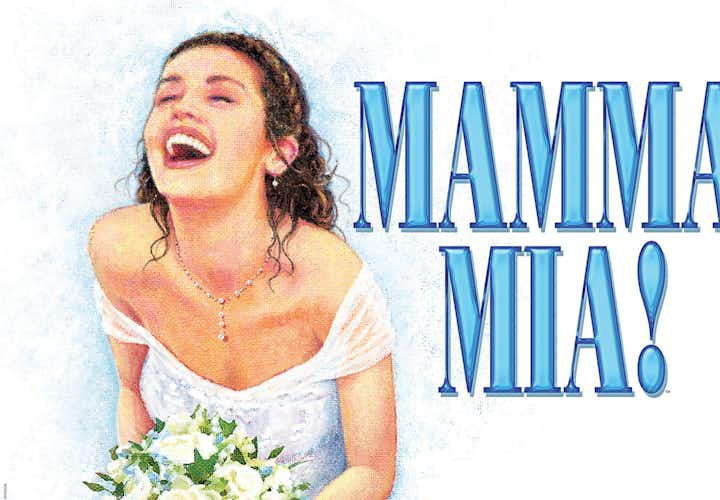 Mamma Mia
Musical
Critics' Pick
Budget
Duration:
2 Hours 35 Minutes with 1 intermission
All aboard the feel-good train! Take a sunny trip down the memory lane withMamma Mia fits the status of a smash hit show like no other, after sweeping the hearts of millions of fans from all over the globe. Bringing the classic pop hits of Abba to the theatre stage, Benny Andersson and Björn Ulvaeus' have created a timeless musical with magic, music, dance, and romance. Set on an island in Greece, the story is built around a mother, daughter, and 3 possible dads, and their unconventional journey together. Writer Catherine Johnson, director Phyllida, and choreographer Anthony Van Laast have together created an enchanting story of love, laughter, and friendship.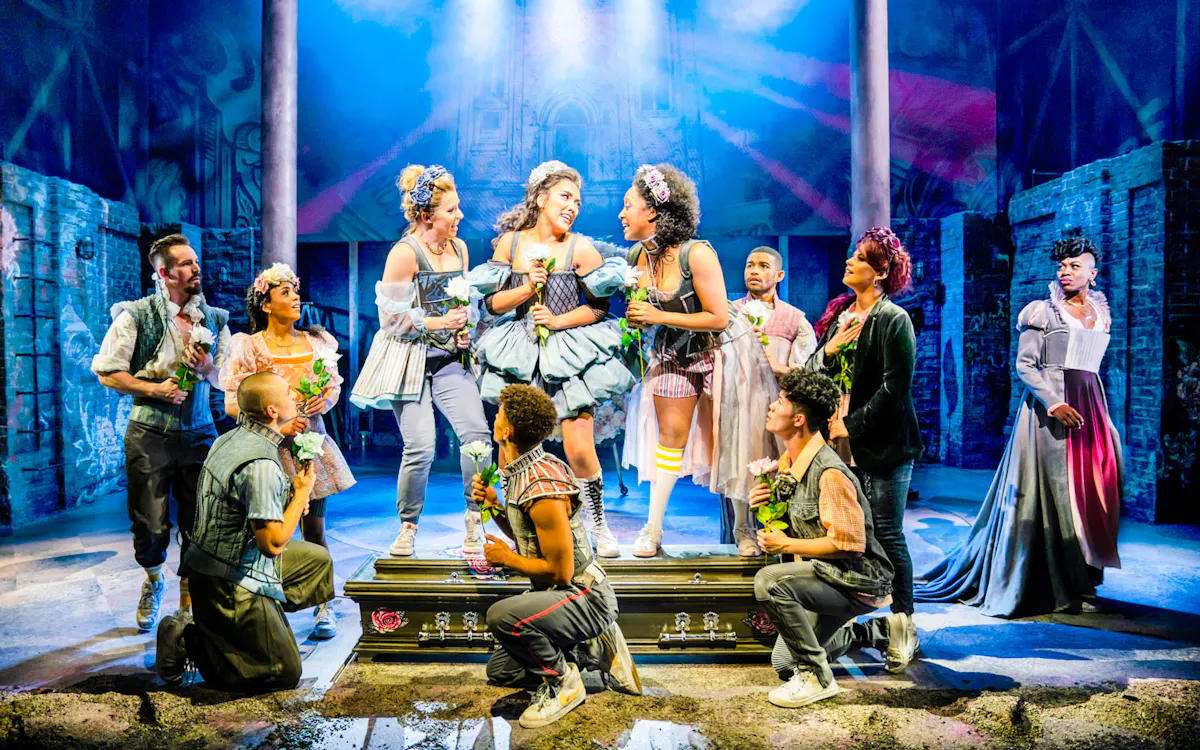 &Juliet
Duration:
2 Hours 30 Minutes with 1 intermission
What if Juliet had a different story to tell? What if she decided to end things differently? & Juliet is a fun-loving and entertaining retelling of the greatest love story of all time. This fun musical is packed with pop hits like 'Everybody (Backstreet Boys),' 'Baby One More Time,' 'Love Me Like You Do,' Can't Feel My Face,' and many more fun tunes for the audience to sing along with. With the cumulative work of Max Martin and Bill Sherman for music, Luke Sheppard as director, and a wonderful cast starring Miriam Teal-Lee as Juliet, the show is a must-watch!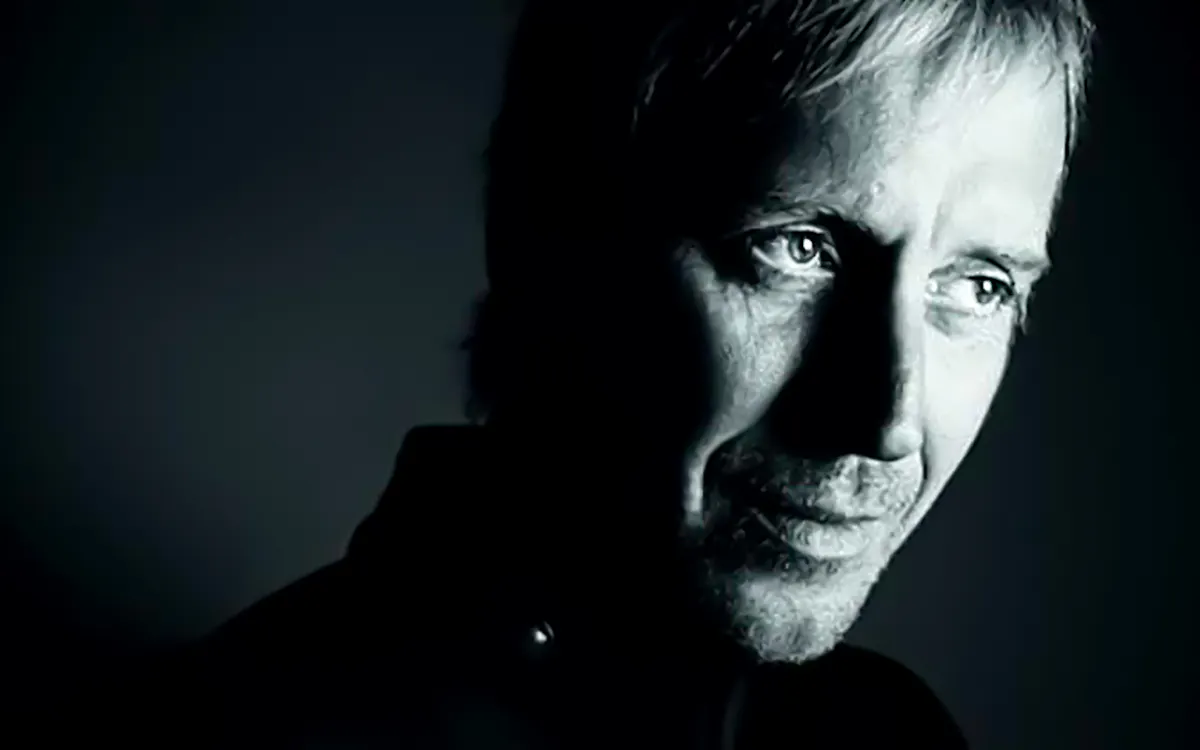 To Kill A Mockingbird
Duration:
2 Hours 35 Minutes with 1 intermission
After its successful run on Broadway, To Kill a Mockingbird is finally being transferred to London at Gielgud Theatre in the Spring of 2022! Harper Lee's Pulitzer Prize-winning novel inspired writer Aaron Sorkin to transform it into a play. Along with director Bartlett Sherr, the two have turned the original story into a smash hit on Broadway, with 9 Tony Award nominations winning the award for Best Performance by an Actress in a Featured Role in a Play. Rafe Spall plays Atticus Finch, who will be seen in a different light than the original character. Spall has also worked in renowned productions such as Death of England, Constellations, Betrayal, and TV and film hits including Black Mirror, War of the Worlds, The Big Short, and several more.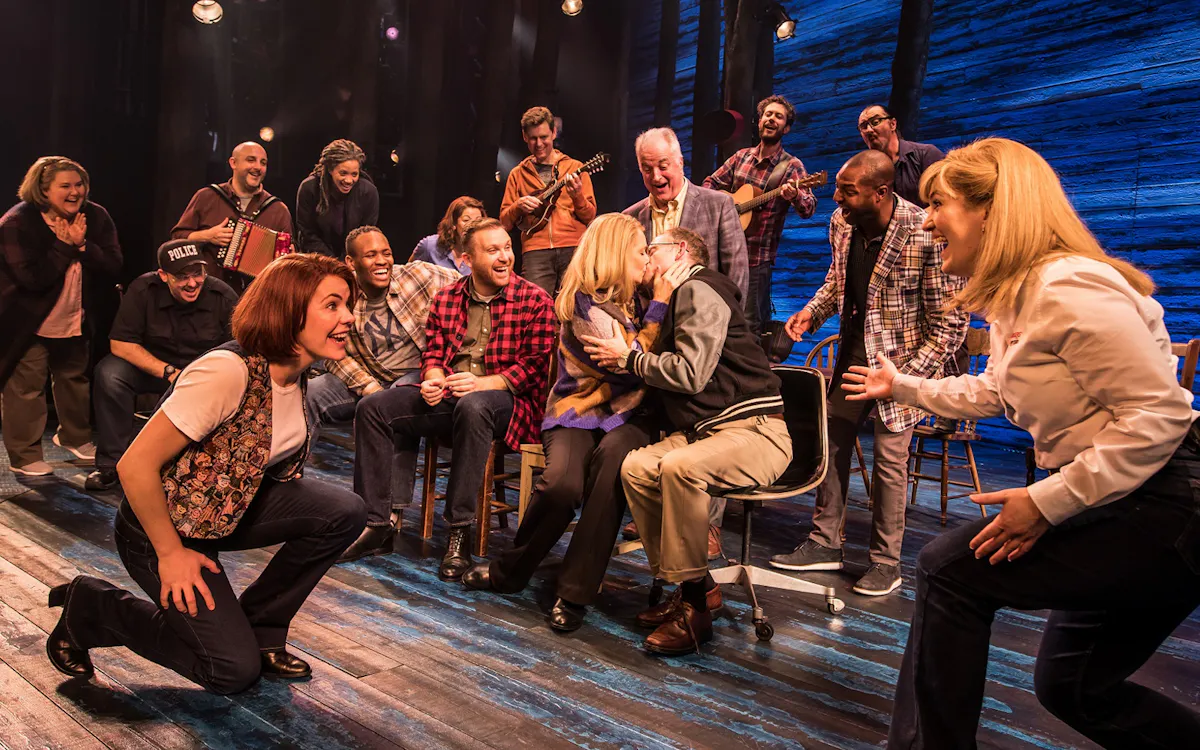 Come From Away
Duration:
1 Hour 40 Minutes with no intermission
Come Far Away is based on true events that followed the 9/11 attacks on America, where 38 planes including 7,000 passengers were asked to land in the small town of Gander in Canada. Irene Sankoff and David Hein have created a heart-warming display of this true story, directed by Tony Award-winner Christopher Ashley, which is set to return to the Phoenix Theatre stage. The musical takes you on a touching journey as you watch the 'stranded passengers' connect and form long-lasting friendships through dance and song. Musical numbers include 'Something's Missing,' 'Me and the Sky,' and 'Welcome to the Rock.'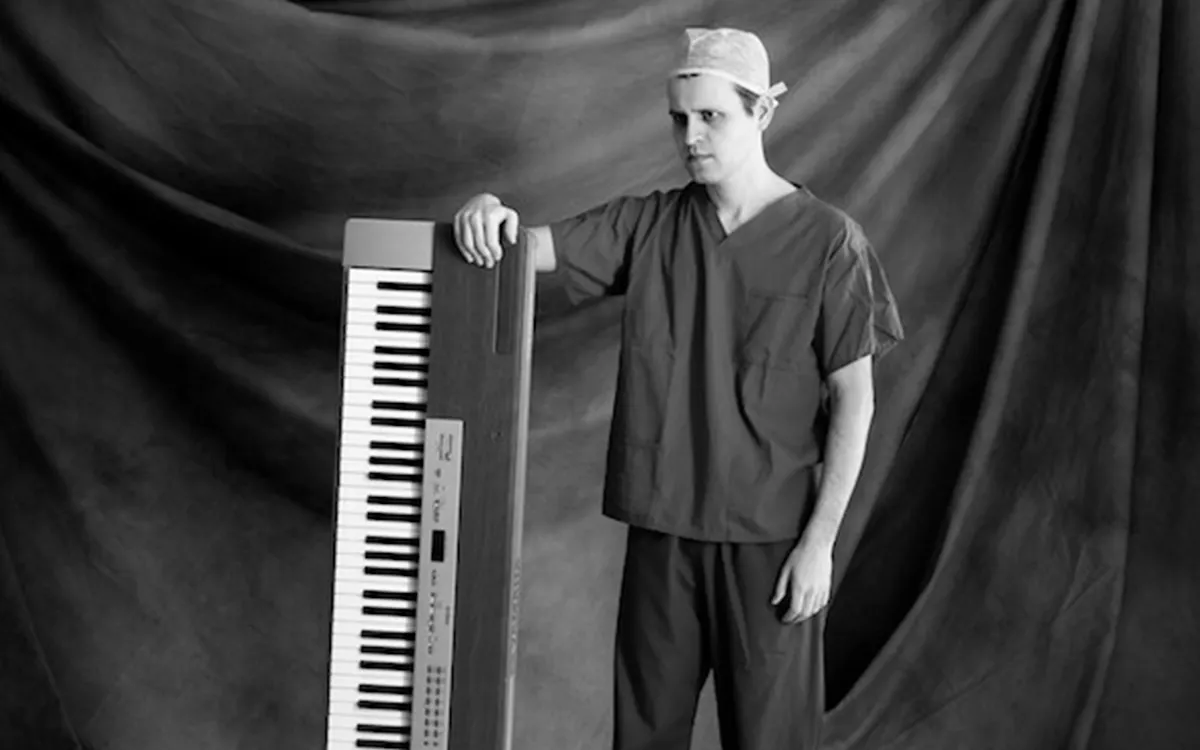 Adam Kay: This Is Going to Hurt
Play
Comedy
New Arrival
Budget
Duration:
1 Hour 10 Minutes with no intermission
Comedian, writer, and actor Adam Kay brings his hilarious play, This is Going to Hurt - Secret Diaries of a Junior Doctor to Garrick Theatre. Adam Kay has worked on multiple TV Series like Blind Date, Mrs. Browns Boys, and Mitchell & Webb. Based on the Sunday Times best-selling book with the same title by Adam Kay, the play follows the story of a junior doctor and all his experiences, obstacles, and more which he records in his diary. Get ready to laugh your hearts out and be entertained with clever wordplay, hilarious songs, and queasy hospital stories during this one-hour comedy show.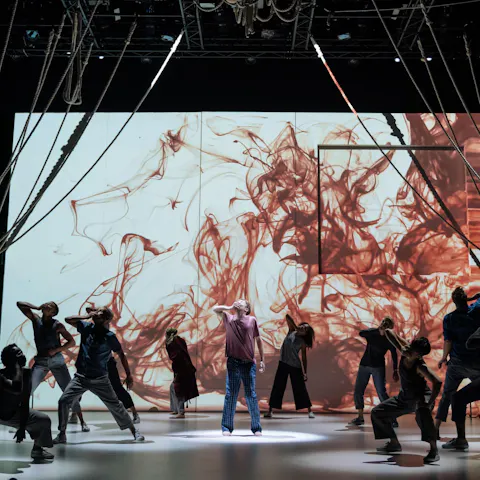 The Distance You Have Come
Duration:
1 Hour 55 Minutes with 1 intermission
The Distance You Have Come is the unique creation of a talented group of individuals including music from award-winner Scott Alan and director Kirk Jameson. All of our choices are continuously shaping our futures, putting us on a journey of self-discovery. In this very relatable story, we see six individuals face the joy and sadness of human life, searching for meaning, and ultimately their own versions of happiness. Starring Andy Coxon, who was also in Les Miserables, Hair, and, Beautiful: The Carole King Musical, alongside Alice Fearn from Come From Away and Wicked, the show is going to be a heart-warming experience for all.
Matilda
Duration:
2 hours 40 minutes with 1 intermission
One of the most cherished childhood stories by author Roald Dahl comes to life at Cambridge Theatre, London. Matilda is the story of a young girl who is treated like she is a nuisance by her parents, who seem more interested in watching the telly. Unfortunately for her, school isn't much better with the monstrous headmistress Miss Trunchbull. Throughout all of this mayhem, Matilda discovers a special power! With songs by comedian Tim Minchin, based on the book by Dennis Kelly, Matilda has won over 85 international awards. Let's not forget the outstanding cast bringing this story to life on stage including Isabel Hubble, Francesca McKeown, Olivia Wells, Hayden Tee, Sara Munday, Gina Beck, and many others.
Leopoldstadt
Award-winning writer Tom Stoppard brings his play Leopoldstadt back to West End in 2021 along with Sonia Friedman Productions and directed by Patrick Marber. Stoppard is regarded as Britain's greatest living playwrights and with this play, he brings a personal touch by infusing his family's history. A passionate story of love and endurance, the play is set in 1900 Vienna under the reign of Emperor Franz Josef, where a family rediscovers their Jewish heritage. Winner of the Olivier Award for Best New Play, this play brings a refreshingly personal and relative story, one that is not to be missed.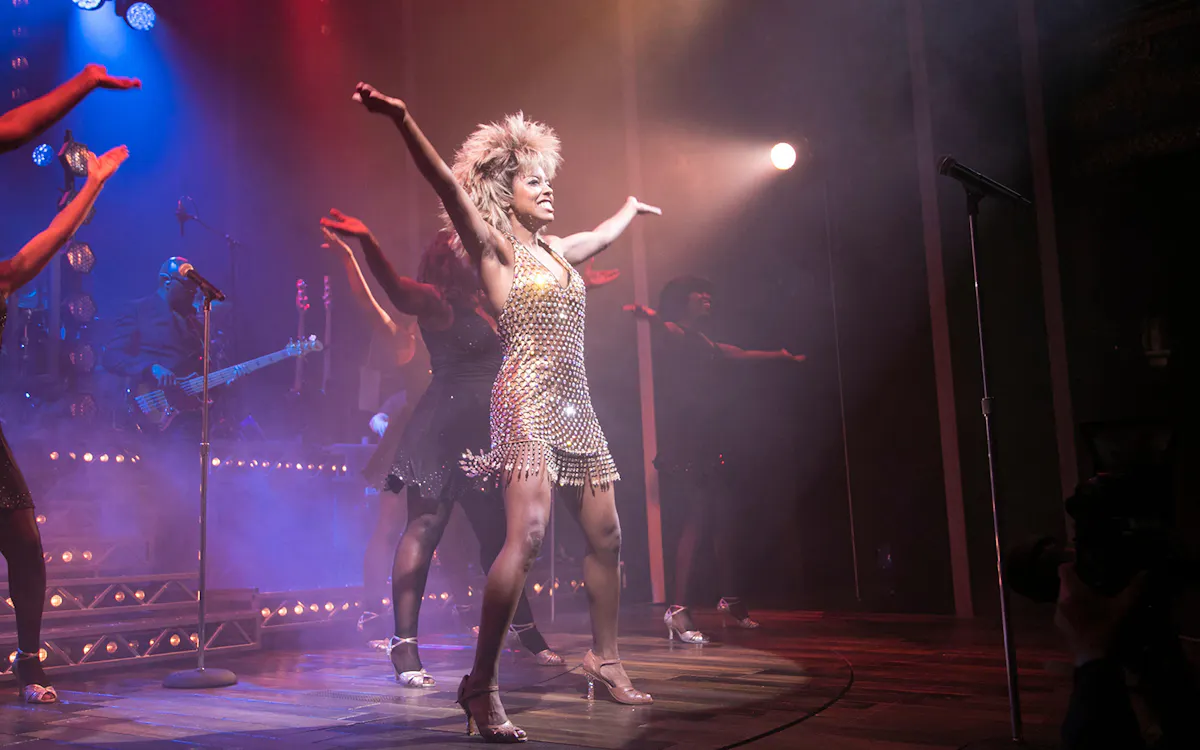 TINA: The Tina Turner Musical
Duration:
2 Hours 45 Minutes with 1 intermission
The much-awaited show TINA: The Tina Turner Musical is set to rock the stage at Aldwych Theatre, revealing the untold story of the beloved and iconic singer. From her humble beginnings in Tennessee to her rise to stardom as the Queen of Rock 'n' Roll, the musical takes you on an adventurous yet personal journey. Presented in association with Tina Turner herself, the show touches important social issues as it showcases how the bold icon dared to defy society's bounds of age, race, and gender. During the show, you will hear famous hits that you can sing along with such as 'Proud Mary,' 'What's Love Got to Do With It,' 'The Best,' and 'Better Be Good To Me.'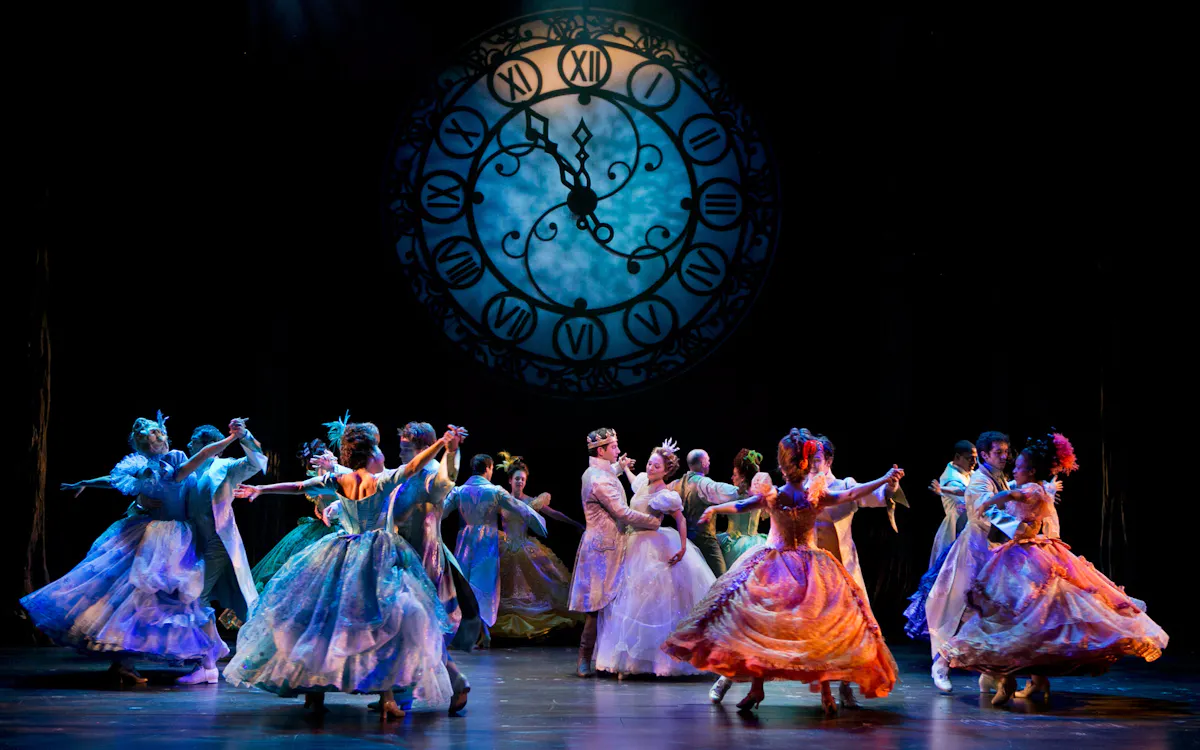 Cinderella
Duration:
2 Hours 30 Minutes with 1 intermission
The brand new version of Cinderella is set to take place at Gillian Lynne Theatre this June 2021. Cinderella stars Carrie Hope Fletcher, who also played key roles in other hit shows like Les Miserables and Heathers the Musical. Staying true to the original fairy tale, this version has been written by the 2021 Oscar Winner Emerald Fennell and packed with tonnes of humor. Andrew Lloyd Webber brings this new romantic comedy to life alongside Tony and Olivier Award-winner David Zippel, who worked on music and lyrics for the play, while Laurence Connor features as the director and Joann M. Hunter as the choreographer.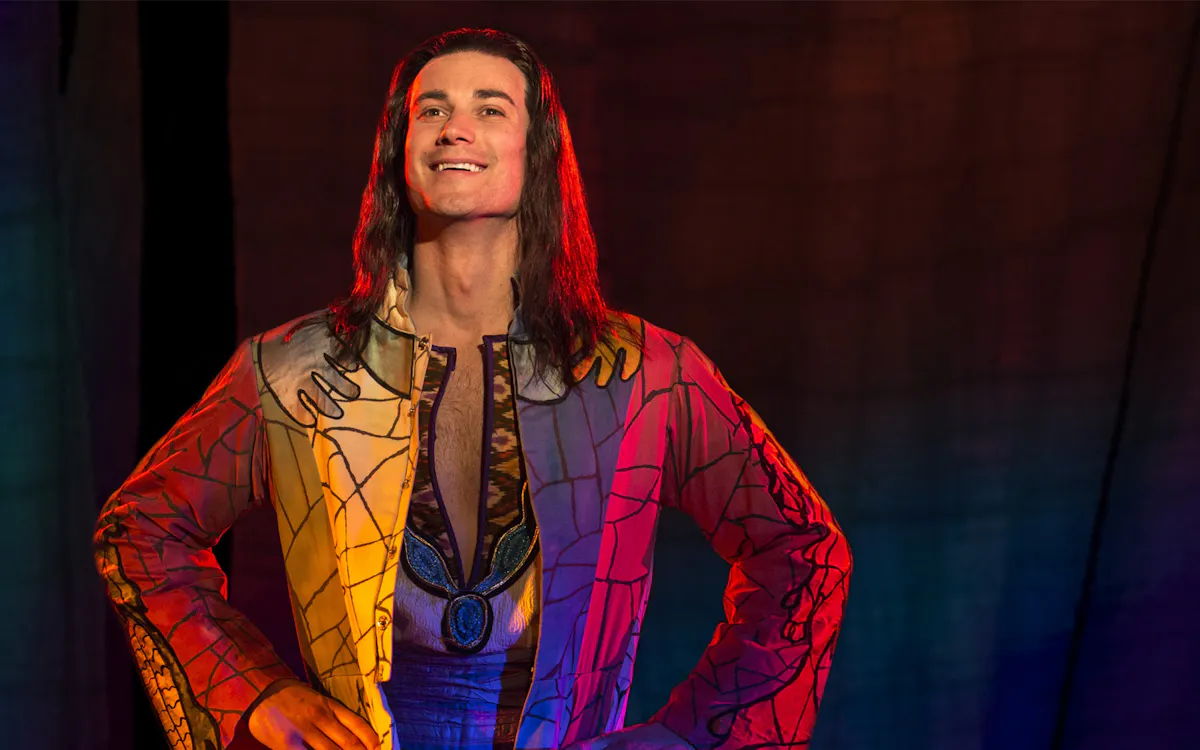 Joseph
Musicals
New Arrival
Budget
Duration:
2 Hours with 1 intermission
What was first released as a concept album in 1969, has turned into one of the most beloved family shows at West End. Joseph and The Amazing Technicolor Dreamcoat has been performed in over 80 countries, winning multiple awards. Andrew Lloyd Webber and Tim Rice have created a masterpiece showcased entirely through song with the help of a narrator. The show tells the story of Jacob's favorite son Joseph and his 11 brothers. After being sold into slavery by his brothers and ending up in jail, Joseph realizes his gift of interpreting dreams, which eventually leads him to become the Pharaoh's right-hand man and reunite with his family.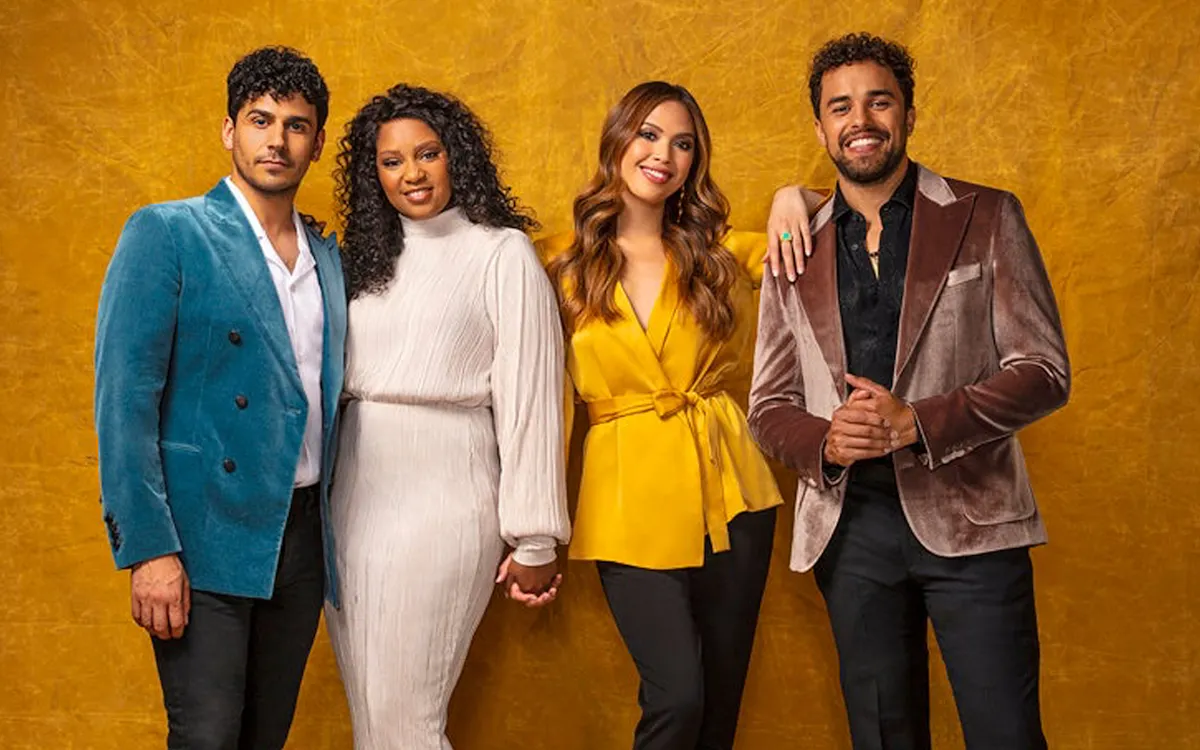 The Prince of Egypt
Duration:
2 Hours 38 Minutes with 1 intermission
The 1998 DreamWorks Animation film brought one of the greatest stories ever told to life. The Prince of Egypt follows the story of Moses and his fight to free his people from the clutching grips of the Pharaoh, after being exiled. West End's Dominion Theatre showcases an outstanding adaptation of the hit film with music and lyrics by Stephen Schwartz, who added 10 songs that are unique to the stage musical. Other hit songs that you will also see are 'When You Believe,' 'All I Ever Wanted,' 'Deliver Us,' and 'Through Heaven's Eyes.' The music, costumes, and actors blend harmoniously to give you an unforgettable experience!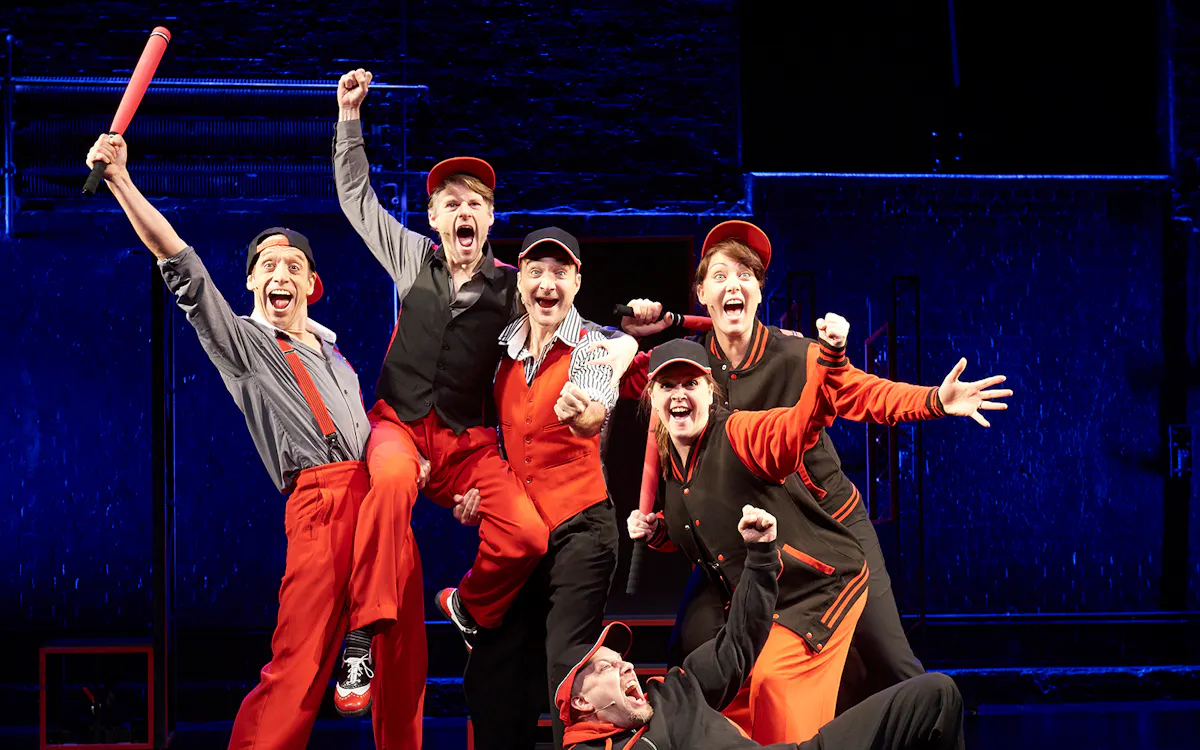 Showstopper! The Improvised Musical
Duration:
1 Hour 15 Minutes with no intermissions
With each show bringing something new and exciting to the table, Showstopper! The Improvised Musical has become a smash hit on Broadway. At Garrick Theatre, the audience takes control of the story giving the actors crazy and sometimes bizarre ideas to work with, translating into humorous song and dialogue. The show stars the hilarious comedian Susan Harrison alongside an adventurous set of actors like Jonathan Ainscough, Ruth Bratt, Ali James, Andrew Pugsley, Lucy Trodd, and many more. Showstopper won the 2016 Olivier Awards and was featured on a BBC Radio Four series, and toured Edinburgh Fringe Festival for 12 years!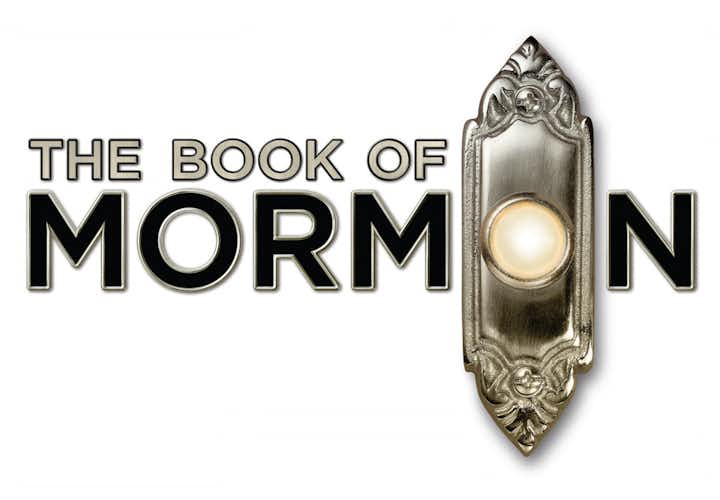 The Book of Mormon
Musical
Comedy
Critics' Pick
Duration:
2 Hours 30 Minutes with 1 intermission
The witty creators of South Park, Matt Stone and Trey Parker are responsible for the all-time favorite musical The Book of Mormon. Inspired by the "All About Mormons" episode in the South Park series, this quirky musical follows two young Mormons to Uganda, where they try to spread the message of their church. Packed with hit songs like 'I Believe,' 'Baptize Me,' 'Spooky Mormon Hell Dream,' and 'Tomorrow is a Latter Day,' the play is rather unconventional in its humor. After winning awards for its music and production, the show stands as one of the hottest shows at West End. .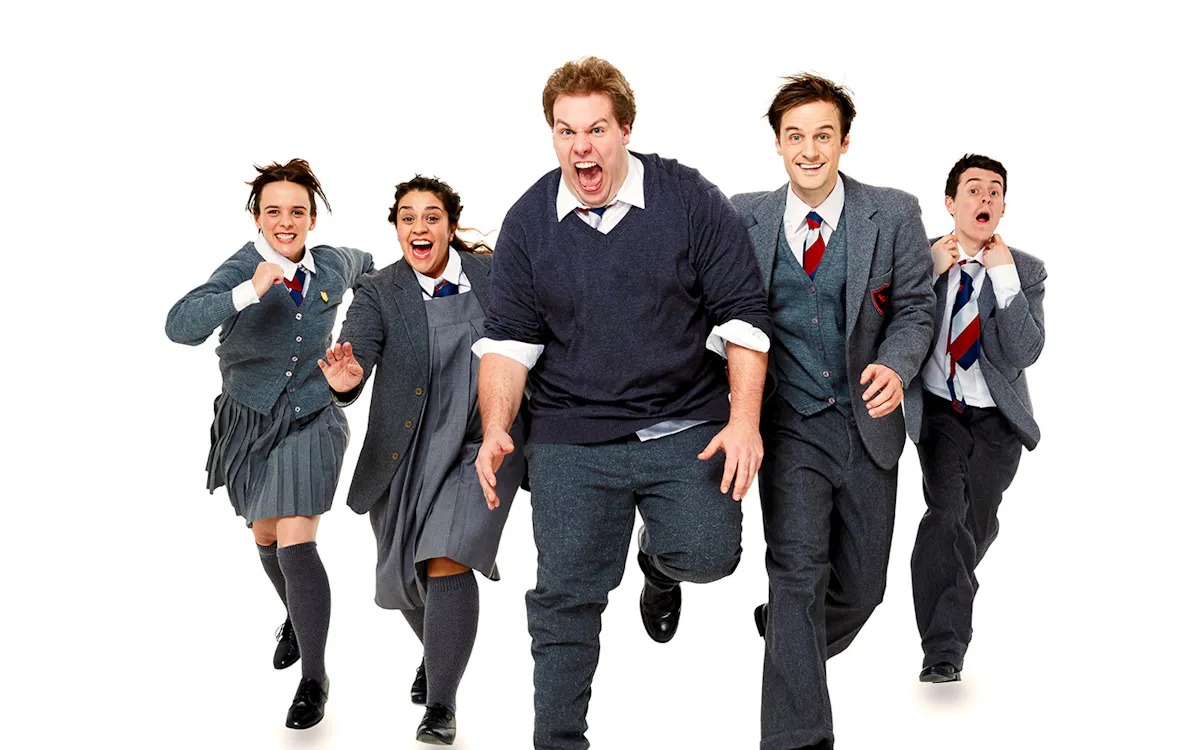 Groan Ups
Duration:
2 Hours 40 Minutes with 1 intermission
Mischief Theatre Company brings to West End for the first time since 2016, a brand new show about a group of school students who return to a school reunion to see if they've really changed since they were 13. Does school life shape who we are as adults? Or can we leave it all behind and truly change? This social comedy stars Jonathan Sayer as Simon, accompanied by Bryony Corrigan, Henry Lewis, Henry Shields, Dave Hearn, Nancy Zamit, and Charlie Russell. Don't forget that this same company brought many previous hits to West End like The Play That Goes Wrong, Peter Pan Goes Wrong, and The Comedy About a Bank Robbery, so you don't want to miss this one!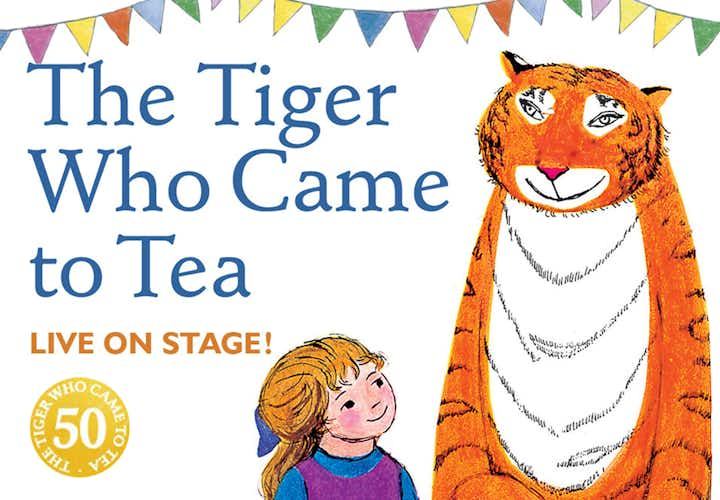 The Tiger Who Came To Tea
Play
Holidays
New Arrival
Budget
Kids
Duration:
55 minutes, no interval
After winning the Olivier Award, the beloved hit show The Tiger Who Came to Tea returns to West End this summer in 2021. The play is based on the picture book by Judith Kerr and adapted by David Wood, where a little girl Sophie and her mummy find an unexpected guest for tea-time - a big stripy tiger! This sweet musical is the perfect treat for kids and families, packed with magic, music, humor, and plain old charm. Wood does a marvelous job of bringing this children's story to life along with his star cast - Jocelyn Zackon, Lizzie Dewar, and David Scotland.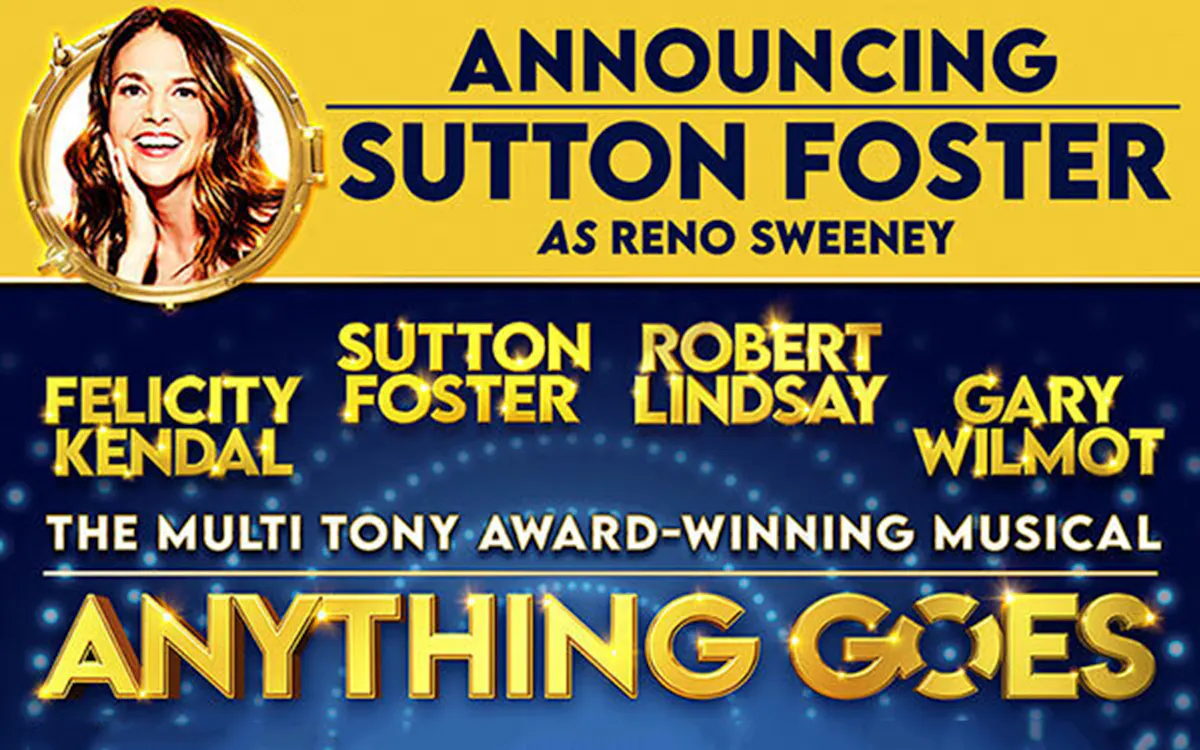 Anything Goes
Musical
Budget
New Arrival
Holidays
Duration:
2 Hours 25 Minutes with 1 intermission
The star cast of broadway's Anything Goes includes Emmy Award-winning Megan Mullally, who plays Reno Sweeney, and Tony and Olivier Award-winning Robert Lindsay as Moonface Martin. Directed by the ever-talented Kathleen Marshal with songs by Cole Porter, comes this quirky romance based on the original book by Guy Bolton and P.G. Wodehouse. As the cast heads to sea to find true love aboard the S.S. America, they soon find that sometimes destiny needs a little help from singing and dancing sailors, a comical disguise, ludicrous blackmail, and some good ol' fun.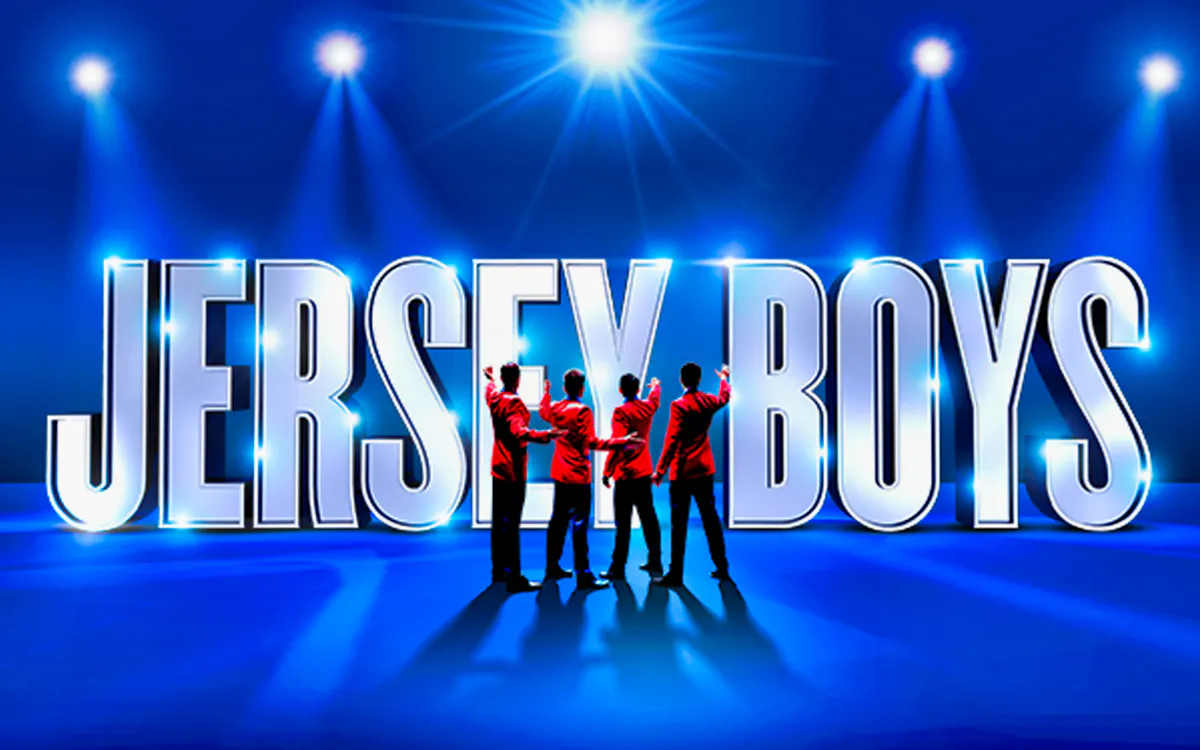 Jersey Boys
Duration:
2 Hours 20 Minutes with 1 intermission
The award-winning show Jersey Boys is back at West End set to take place at Trafalgar Theatre, London. Watch Frankie Vallie and the iconic Four Seasons set the stage on fire, bringing to life the original story of a group of friends whose voices took their generation by storm. The audience is taken through a very personal journey where the boys struggle through family pitfalls, Mafia threats, gambling debts, and more in this musical biography. Originally written by Marshall Brickman and Rick Elice, with music by Bob Gaudio and Bob Crewe, the hit musical went on to win four Tony Awards and a Grammy for the show album and running for a staggering 11 years.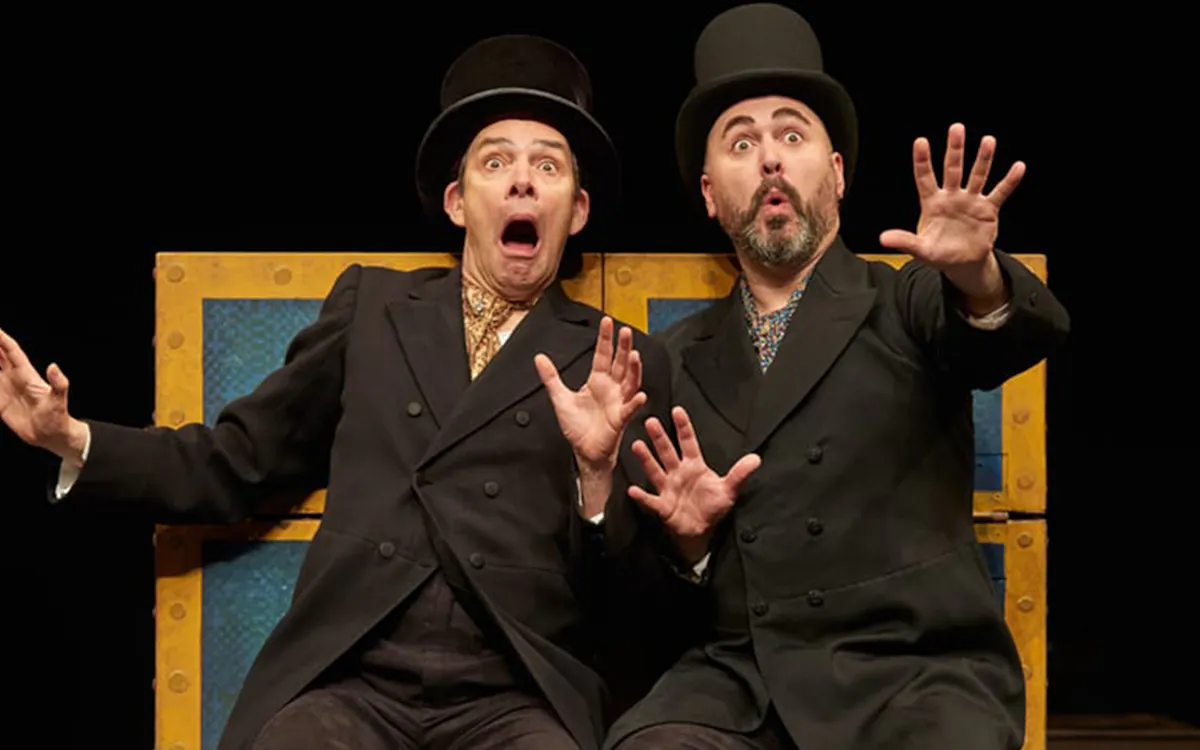 Horrible Histories: Barmy Britain - Part Five!
Duration:
1 Hour 10 Minutes with no intermissions
This summer, Apollo Theatre brings to you a crazy set of characters from history showcased in Horrible Histories: Barmy Britain - Part Five! Watch as the most revered leaders from history like King Henry VIII, Will Thomas Becket, King William, the Queen of England plus some new additions, paint an entertaining picture of the past. The show is written and directed by Neal Foster, who also directed the previous Horrible Histories shows, Tom's Midnight Garden, and The Fantastic Mr. Fox. Based on the popular books by Terry Deary and the highly popular British TV series, this fun play is a treat for all ages.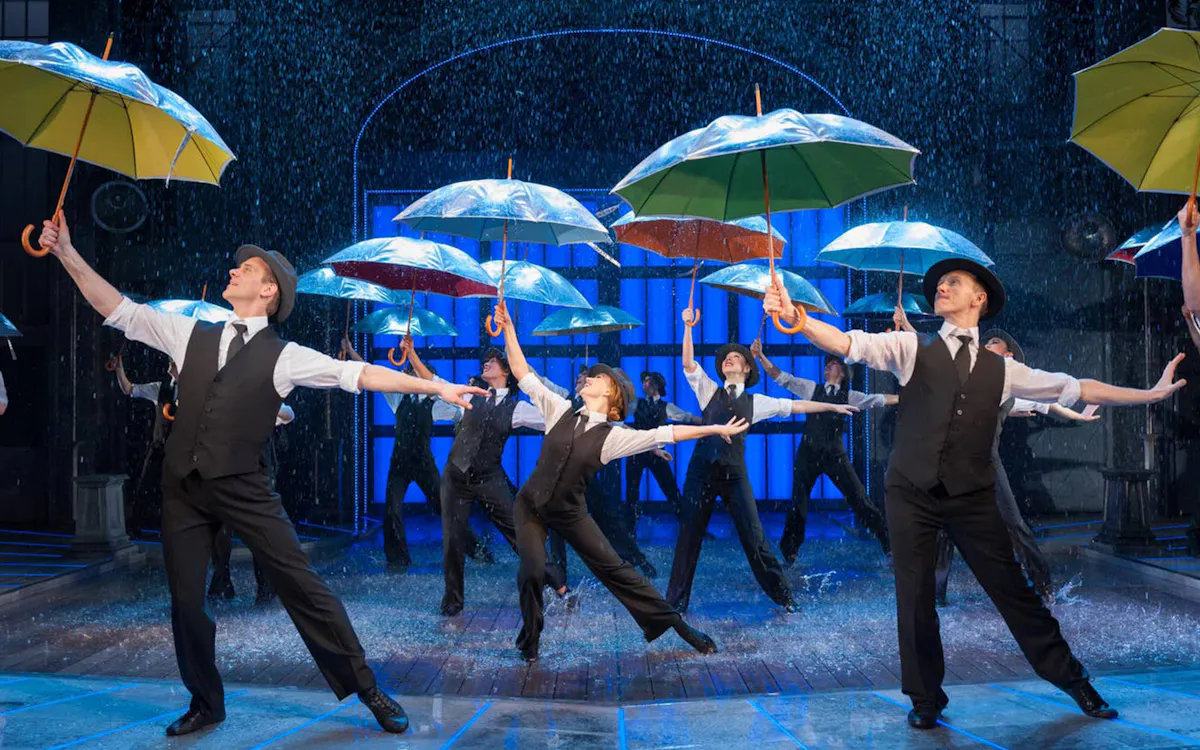 Singin' In The Rain
Duration:
2 Hours 30 Minutes with 1 intermission
Based on the classic Metro-Goldwyn-Mayer film by Gene Kelly, comes a love story set in the 1920s about a film star named Don Lockwood played by Adam Cooper. Lockwood has everything he could possibly want - fame, riches, hit movies, and a chance to be around the most beautiful actresses in town. The transition from silent movies to talking pictures is coupled with the story of a beautiful woman who steals Lockwood's heart. Catch your favorite original MGM songs like 'Good Morning,' 'Make 'em Laugh,' and the show stealer, 'Singin' in the Rain. Enjoy this heart-warming musical produced by Jonathan Church at Sadler's Wells, London.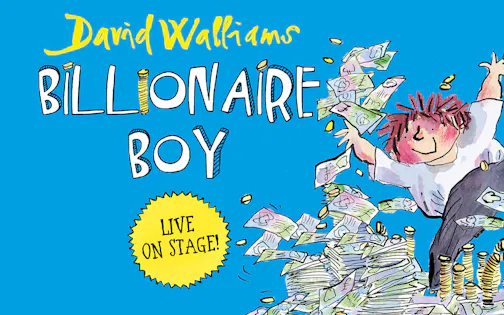 David Walliams' Billionnaire boy
Published in October 2010 by HarperCollins and authored by David Walliams, Billionaire Boy has risen to become one of Britain's most loved children's fictions. It went on to be broadcasted on BBC television in January 2016 after receiving a slew of 5-star reviews. The stage adaptation of this famous book talks about Leonard Spud, a factory worker who invents a new kind of toilet paper and shoots to fame. The story revolves around how he, along with his son deal with their newfound fame and riches.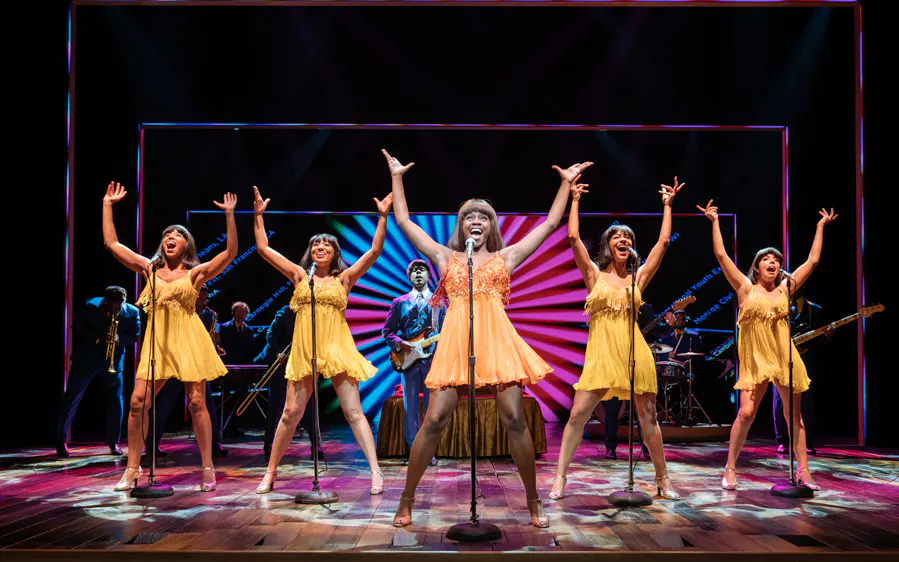 TINA: The Tina Turner Musical
The story follows the life of Tina Turner, right from her beginnings in Nutbush, Tennessee, all the way to her relationship with Ike Turner and eventual comeback in her 40s. The musical shows us Tina's tryst with abuse and horror from her husband which finally ended in a divorce, after which she struggled to make it in the industry.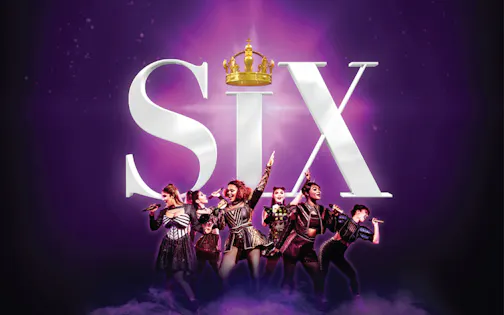 Six
Duration:
1 Hour 15 Minutes with no Interval
Follow the story of the six wives of King Henry VIII, who've had enough of being defined by their husband and strugge to keep up with the ways of high society. Watch them form a girl band and live their lives to the fullest!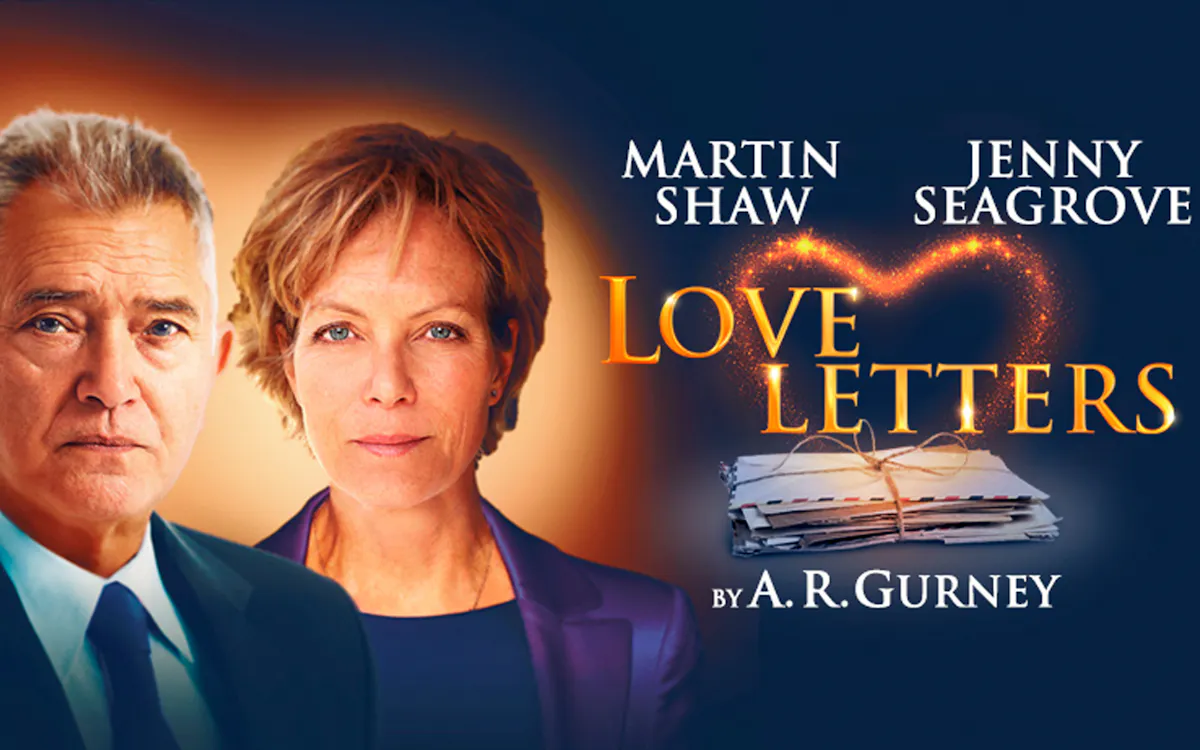 Love Letters
Duration:
2 Hours with 1 Interval
An addictive love story of two friends who share nostalgic memories of each other to uncover their deep closeness and missed opportunities over the years, this play will allow you to laugh and cry along with the relatable characters.