Planning a West End date? Our collection of best West End shows includes the top shows across different categories such classics, kid-friendly shows, plays, musicals, and more. Get the best seats for each of these shows by planning your West End trip well in advance! Even if you're a resident Londoner, this round-up provides you an updated list of the best West End shows 2019.
Musicals
If you're looking for something lively - something to tap your feet to, you need to check out musicals at West End. With some incredible music, dance, and plotlines, these musicals are sure to blow your mind!
Budget Shows
A West End experience with your loved ones need not be an expensive affairs that leaves you calculating your expenses. There are a ton of West End shows that you can watch with tickets priced under £30. Check out this list of the best budget West End London shows.
New Arrivals
Every season brings with a whole roster of West End experiences - some that entertain us fleetingly while some that go on to become classics. Watch these shows as the season starts.
Kids Friendly Shows
If you're travelling with children, fret not! There are plenty of family-friendly shows in West End for you to catch. While West End has quite a few shows that are catered to adult audiences, these shows are perfect for the entire family to watch together.
Critically Acclaimed Shows
When a West End critic says they love a show, you know it's gotta be good. If you're looking to watch the absolute best of West End, look no further. Here's our list of critically acclaimed shows you just can't miss at West End.
Plays
Not in the mood for song and dance? We have an alternative that might just make you happy. With plays spanning genres like drama, comedy, and fantasy, you can experience theatre like it was meant to be enjoyed. Pure, unadulterated, and without any frills.
Comedies
West End isn't just drama and musicals - it's got some absolutely hilarious comedies! So if you're looking for an evening of fun and laughter, look no further! Here are some incredible comedies that will leave you in splits!
Christmas
Christmas in London is one of the most wonderful experiences. If you're in London, then celebrate the holidays with these spectacular Christmas shows on West End. From festive musicals to Christmas pantomimes, there are plenty of shows to see this winter in London.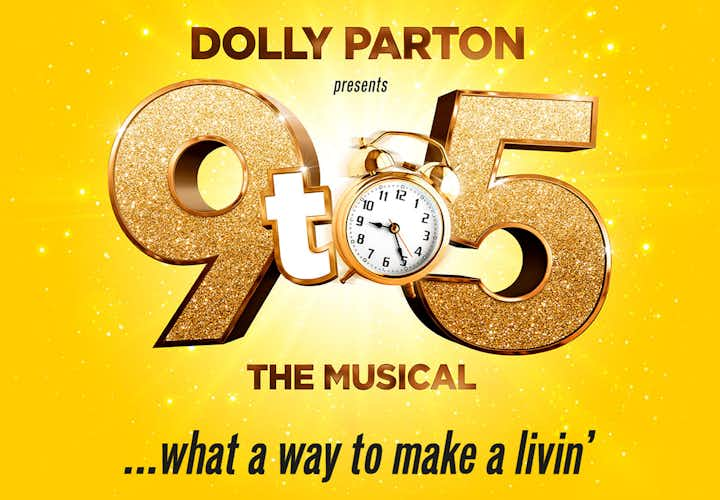 9 to 5 Musical
Three workers, Violet, Doralee, and Judy suffer under a difficult boss Franklin Hart Jnr. While dancing to the tunes of Tony Awards-nominated score, by Dolly Parton including "Always a Woman", "9 to 5", "Around Here", among others; the trio share a unique camaraderie that ensues into a story of friendship, gossip, and revenge. Based on the 1980 film of the same name, the musical has earned a multitude of accolades in its various adaptations. The 2009 adaptation grabbed 15 Drama Desk Award nominations and four Tony Awards nominations. The latest one stars Louise Redknapp, Natalie McQueen, Amber Davies, and Brian Conley.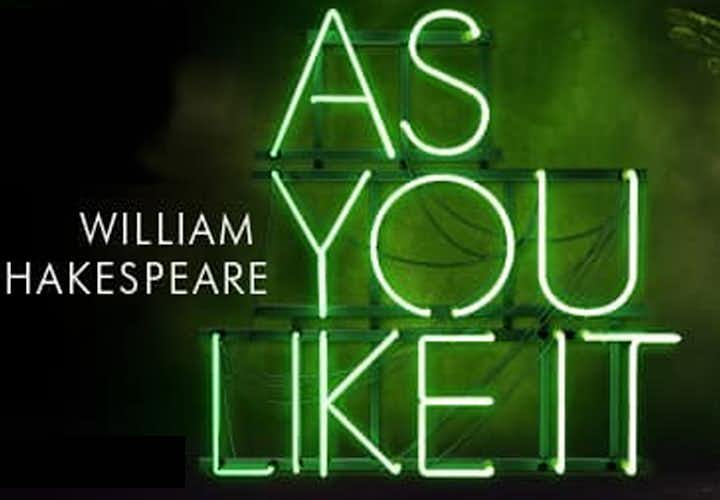 As You Like It
Duration:
2 hours 56 minutes, including interval
As You Like It is based on the original play by Shakespeare and is centered around the themes of love, romance, gender roles, and politics. Rosalind, after being banished, journeys into exile with her best friend Celia by her side. In the Forest of Arden, they encounter Orlando, a love-struck fool who has also been banished by The Court. The trio journey through the forest and meet many wild characters. The show uses hilarity, puppetry, and some other surprises to deliver an entertaining performance.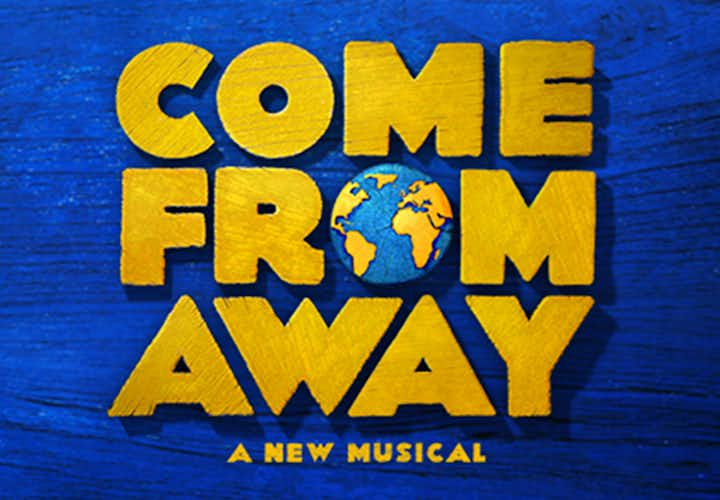 Come From Away
Duration:
1 hour and 40 minutes
Following the 9/11 attacks on America, when the world was still recuperating from its aftermath, a small Canadian town Gander had to host around 7000 travellers from the 38 flights grounded on the airstrip of the Newfoundland. The true story of the town's awe-inspiring hospitality has been penned by Irene Sankoff and David Hein and directed by Christopher Ashley. In its current successful run at the Gerald Schoenfeld Theatre, the show has raked 7 Tony Award nominations, including a win for Best Direction and also won three Drama Desk Awards. The planes arrive in London at the Phoenix Theatre from 30th January 2019.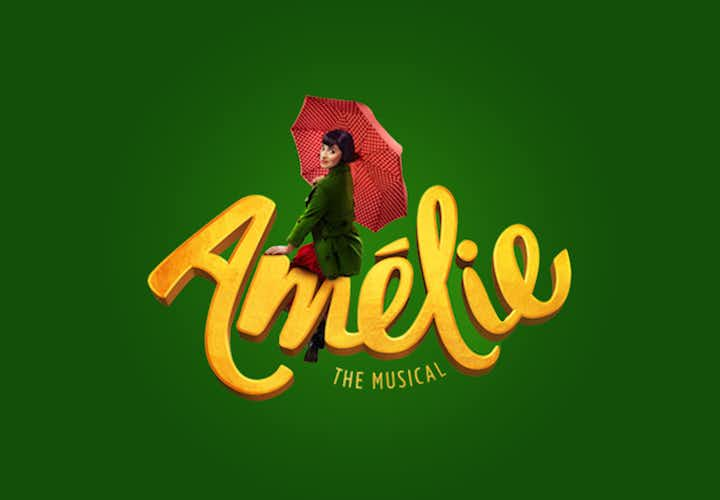 Amelie The Musical
Musical
Budget
New Arrival
Holidays
Duration:
2 hours and 15 minutes, with 1 intermission
Amelie is a new musical based on the five-time Oscar-nominated film. It tells the story of a young woman, who, while being quiet on the outside, has a loud voice in her mind that is waiting to be exposed. She secretly improvises small, but extraordinary acts of kindness that bring happiness to those around her. But when a chance at love comes her way, Amélie realizes that to find her own happiness, she has to speak her mind.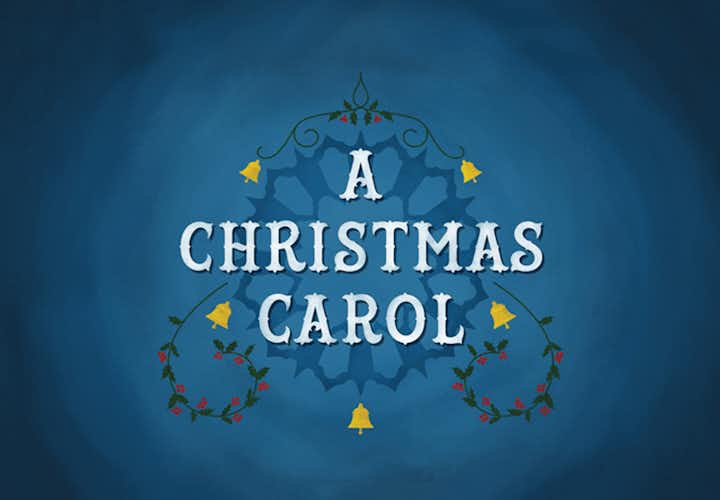 A Christmas Carol
Musical
Budget
New Arrival
Holidays
Duration:
2 hours and 5 minutes, with 1 intermission
Matthew Warchus' hit production of Charles Dickens' timeless classic returns to the Old Vic. Adapted for the stage by Jack Thorne, and starring Paterson Joseph, A Christmas Carol tells the story of a miser, Ebenezer Scrooge, who is forced to see the consequences of his selfishness after four ghosts pay him a visit on Christmas Eve. Transported to worlds past, present and future, he is on a journey to undo the lonely life he has built for himself.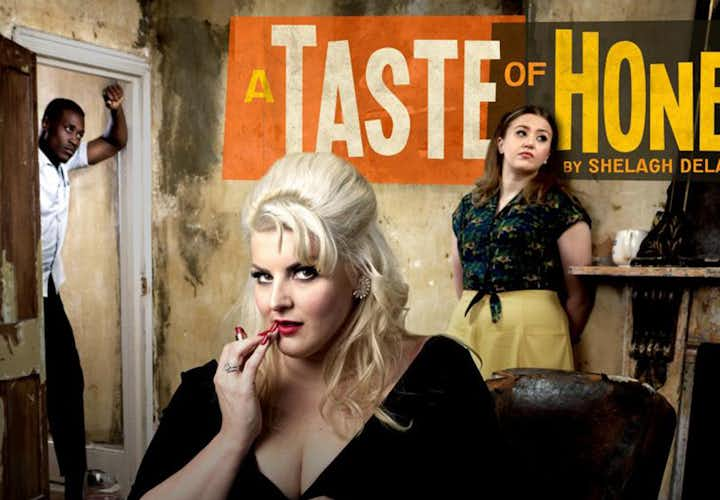 A Taste of Honey
Duration:
2 hours and 25 minutes, with 1 intermission
Adapted from Shelagh Delaney's original British classic, A Taste of Honey offers a grounded and realistic take of common-man life in post-war Britain. A Taste of Honey is directed by Bijan Sheibahi (who's well known for Barber Shop Chronicles) with set design by Hildegard Bechtler. The show explores the life of 17-year-old Jo and her mother Helen. When Helen abandons Jo to pursue Peter, a much younger and rich suitor, it leaves her in a bit of a fix. Watch the show to find out what transpires.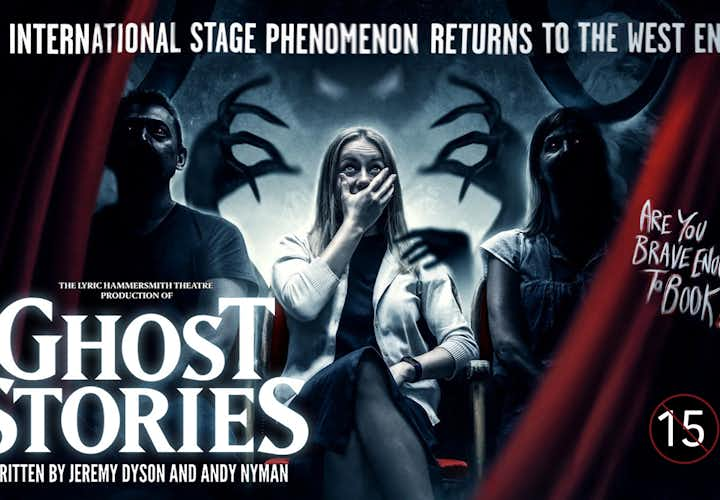 Ghost Stories
Duration:
1 hour 20 minutes, with an interval
Arriving just in time for Halloween at the West End is Andy Nyman and Jeremy Dyson's hit horror Ghost Stories. The play follows professor of parapsychology, Phillip Goodman who narrates the supernatural experiences three of his research subjects have claimed to have experienced. If you're a horror buff, this play will surely give you goosebumps, and may even make you jump out of your seat, as it has several shocking moments and unexpected twists.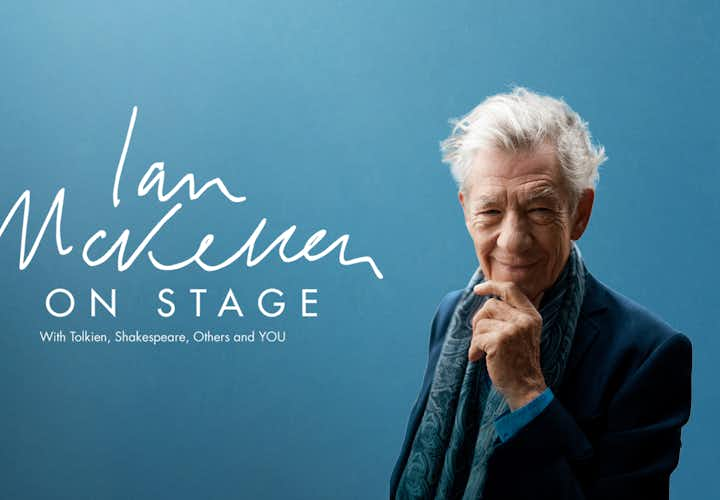 Ian McKellen On Stage
Learn what makes Ian McKellen one of the greats of theatre and cinema by attending Ian McKellen On Stage. Watch him reenact some of this famous roles (such as Gandalf and Henry V), mouth some of his iconic lines, be a part of interactive Q & A sessions, and much more as part of the show. The show is a vivid reflection of McKellen's gentle, friendly, and approachable personality and only adds on to his already studded legacy.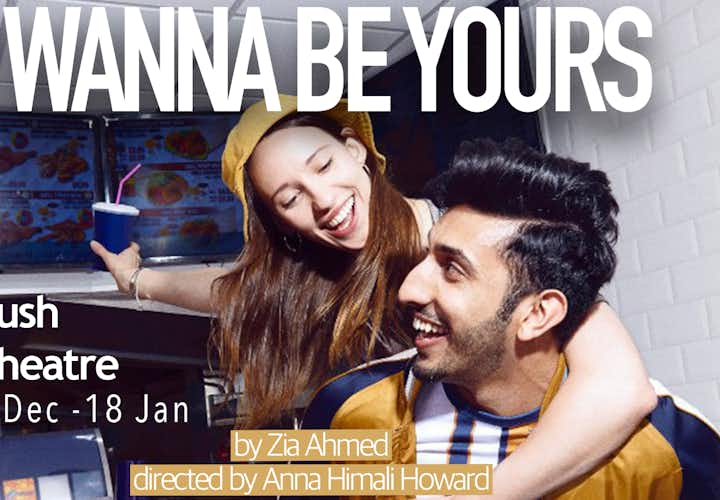 I Wanna Be Yours
Play
Holidays
New Arrival
Budget
If you're a sucker for a dramatic love story, then I Wanna Be Yours is a must-watch. The play, by Zia Ahmed, follows the lives of Ella, who is from Yorkshire, and Haseeb, who is from London. With distance and odds against their favor, watch as they hold onto everything they've got, and try to make it work.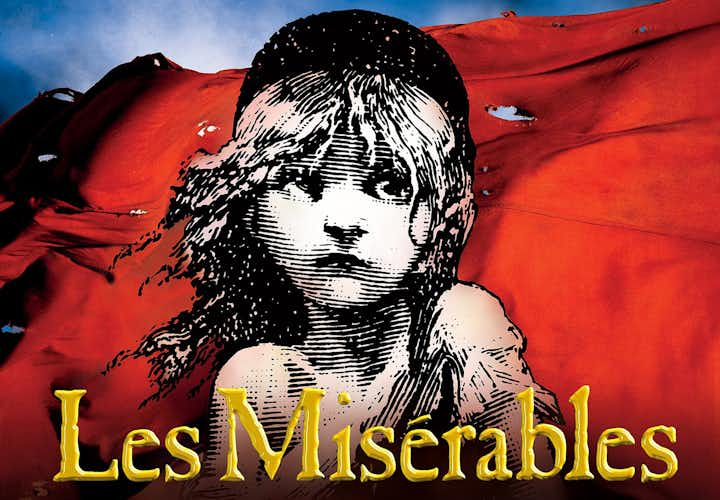 Les Misérables
Duration:
2 hours and 30 minutes
One of the best London theatre experiences, Les Misérables, a legendary production by Cameron Mackintosh is set against the backdrop of 19th-century France. It tells a captivating story of shattered dreams, unreciprocated love, dire passion, sacrifice and fulfilment. It is a timeless tribute to the survival of the human spirit.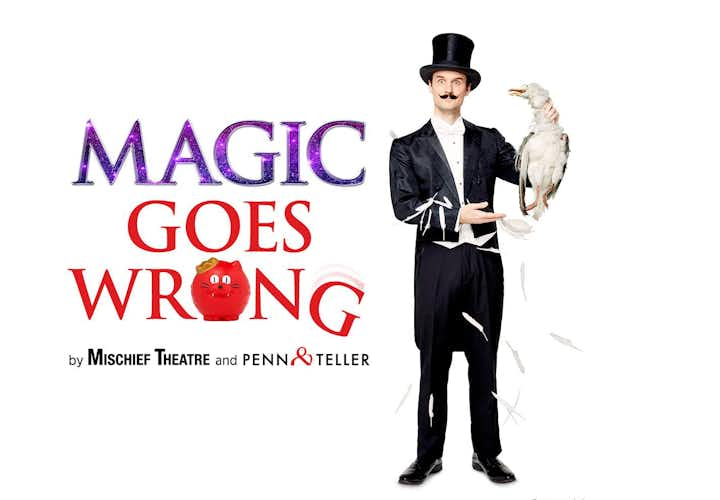 Magic Goes Wrong
Duration:
1 hour 20 minutes, with an interval
In collaboration with magic legends Penn and Teller, Mischief Theater brings to the West End Magic Goes Wrong, a comedy filled with illusion, tricks, and laughter. The original Mischief company plays a hapless gang of magicians presenting a charity event, in which the accidents keep spiraling out of control.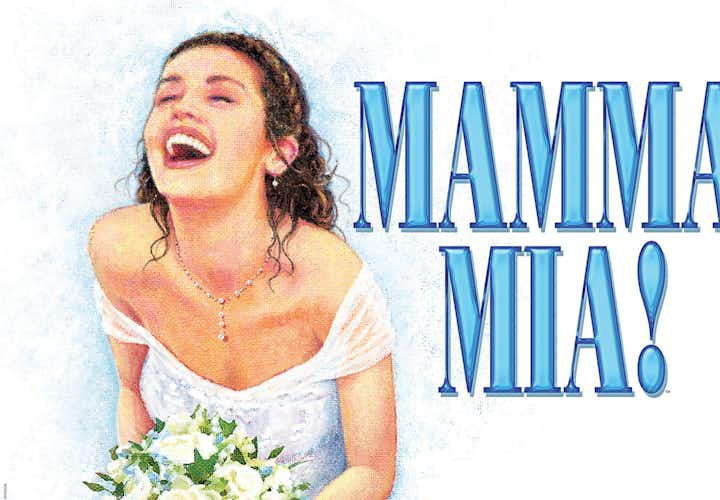 Mamma Mia
Duration:
2 hours 35 minutes
All aboard the feel-good train! Take a sunny trip down the memory lane with Mamma Mia, that retells the beloved story of love, friendship and identity with its spectacular sets and score. Croon to your favourite ABBA songs with Sophie and the others, and embark on an irresistible comedy set on a charming Greek island.
Matilda
Duration:
2 hours 40 minutes
Take a trip down the memory lane with Roald Dahl's much-loved Matilda, a charming young girl with psychokinetic powers and a bucketful of wit. Unloved by her parents, but praised by her school teacher, Matilda's heartwarming tale sparks magic and cheer onto the stage in this brand new musical version.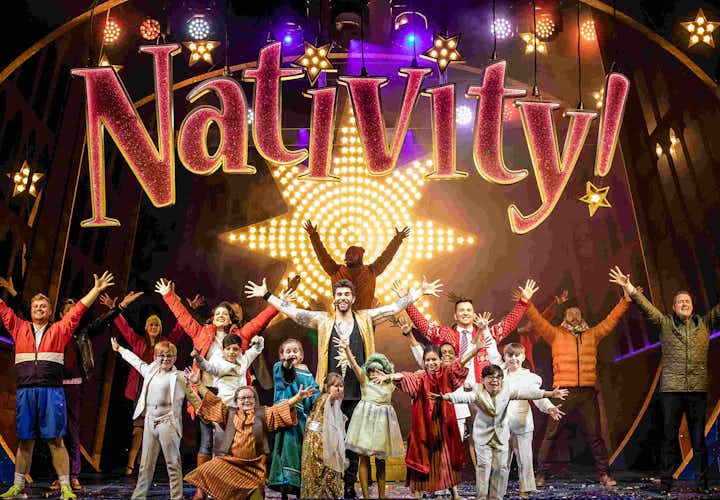 Nativity! The Musical
Musical
Budget
New Arrival
Holidays
Duration:
2 hours and 20 minutes, with 1 intermission
This is the perfect show to make the holiday season a cheerful one. Guaranteed to enliven your spirits, Nativity! The Musical has returned to the Eventim Apollo for a splendid third run. Debbie Isitt, the director of the well-known film of the same name, is set to recreate the musical for the West End stage once again. St. Bernadette's School is set to witness an interschool competition wherein a top Hollywood producer will be judging each Nativity. What follows is a hilarious sequence of events involving super-excited kids, a wacky teaching assistant, and crazy animals.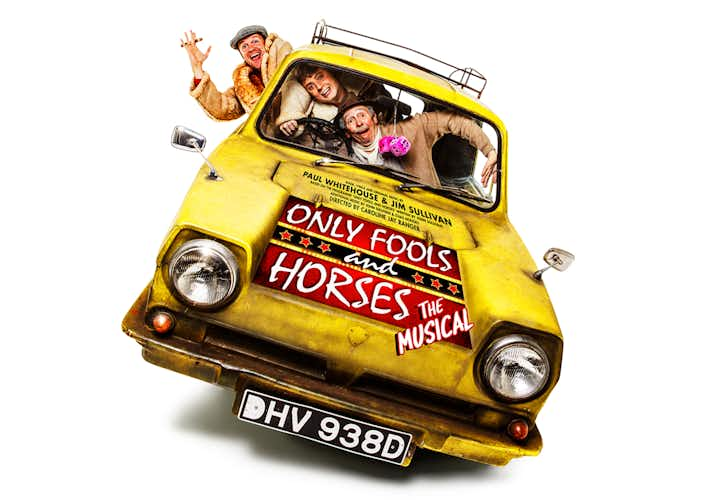 Only Fools and Horses
Bringing the classic British sitcom of the same name to life on stage, Paul Whitehouse puts together a laughter riot at Theatre Royal Haymarket in West End. The musical starring Paul Whitehouse, Tom Bennett, and Ryan Hutton will also bring back some beloved characters such as Boycie, Trigger, Marlene, and Denzil in this delightful festive entertainer.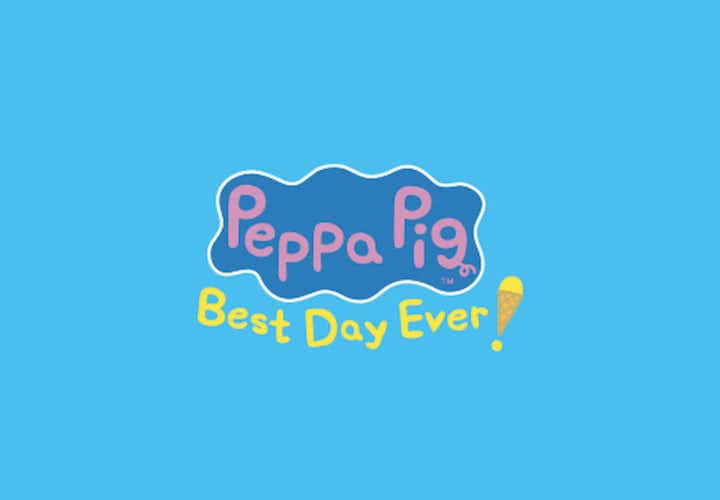 Peppa Pig: Best Day Ever
Play
Holidays
New Arrival
Budget
In this Peppa Pig live show at the West End, Peppa goes on an exciting adventure with George, Mummy Pig and Daddy Pig, making it her Best Day Ever! A road-trip full of fun and adventure, watch as Peppa and her family encounter castles, caves, dragons, dinosaurs and more. There is something the entire family and their friends can enjoy, including Miss Rabbit, Mr. Bull, Suzy Sheep, Gerald Giraffe and more!
Six The Musical
Musical
New Arrivals
Budget
Duration:
1 hour, 10 minutes
The six wives of King Henry VIII are back to reclaim their place in history in the epic musical 'Six, Divorced and Beheaded.' Only this time, they are dressed in Tudor-style punk skirts and come with a diva attitude! The six form a girl band and narrate their stories of the King and how life dealt an unfair hand. With solo songs and group numbers, the girls tell more than the nursery rhyme demands of them, of how they were Divorced, Beheaded, Died, Divorced, Beheaded, and Survived. Watch this entertaining and feminist take on history only at Six the Musical.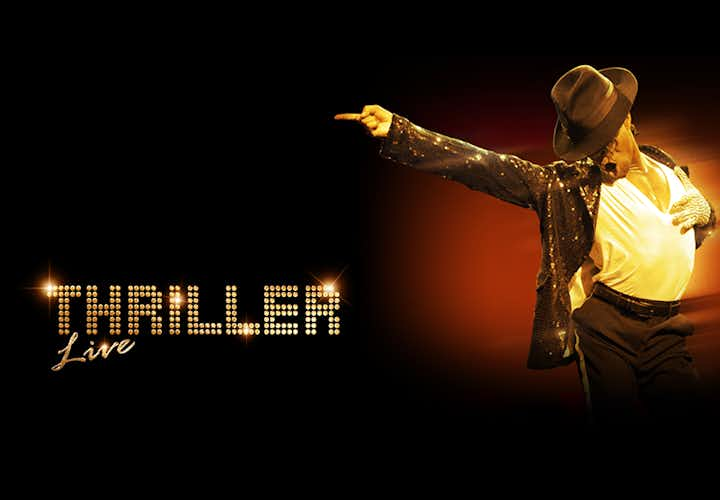 Thriller Live
Duration:
2 hours and 20 minutes
A tribute like never before — Thriller Live is a medley of celebration featuring some of the greatest hits by the King of Pop Michael Jackson himself. Find your fond memories from the 80's resurface as the cast comprising of 40 members pulls of mind-blowing choreography and brilliant vocals.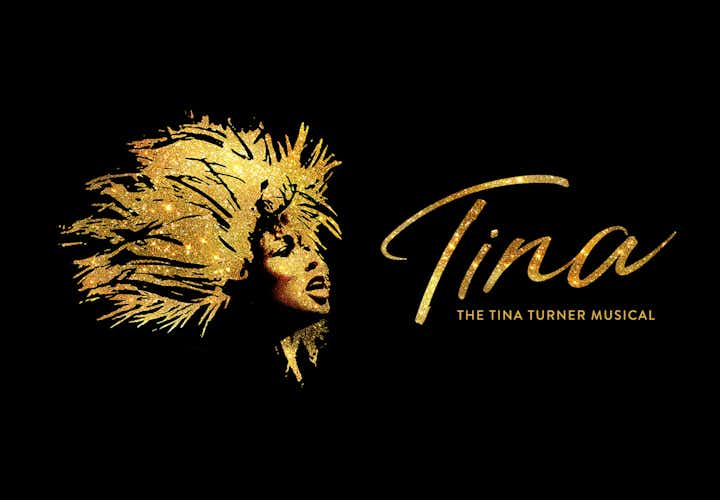 Tina: The Tina Turner Musical
Tracing back to her humble roots in Nutbrush, Tina — The Tina Turner Musical is an awe-inspiring story of her transformation into the global Queen of Rock 'n' Roll. The brand new musical will give you glimpses of the woman who rewrote rules and defied bounds of age, gender and race. Featuring her all-time hits, the musical is everything you've ever dreamed of as a Tina Turner fan!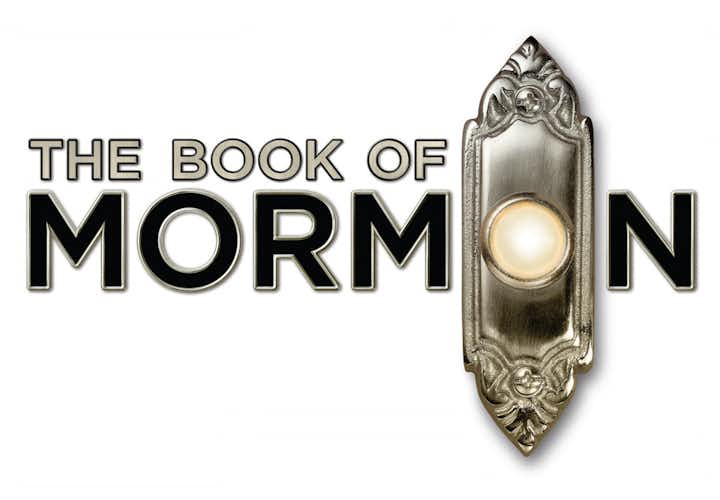 The Book of Mormon
Musical
Comedy
Critics' Pick
Duration:
2 hours and 30 minutes
Winner of four 2014 Olivier Awards including Best New Musical, The Book of Mormon is a musical comedy. It follows two Mormon missionaries who attempt to share their scriptures with people of a remote Ugandan village. Mocking various Mormon beliefs and practices from Biblical Egypt to eighteenth-century America, the hilarious script, lyrics, choreography, and music make it the one of the funniest West End musicals.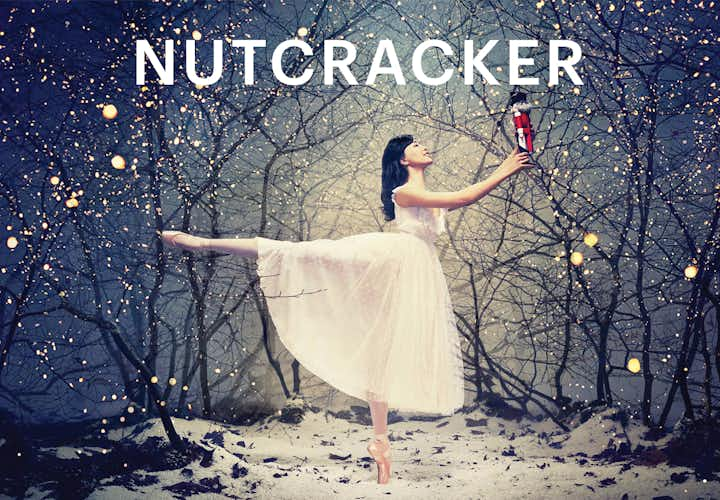 The Nutcracker
Musical
Budget
New Arrival
Holidays
Duration:
2 hours and 5 minutes, with 1 intermission
Nutcracker is a musical, in which over 100 dancers and musicians bring the stage to life with exquisite dancing and Tchaikovsky's popular score played live. On a sparkling Christmas Eve in a frost-dusted Edwardian London, Clara and her enchanted Nutcracker doll discover a magical world, where she battles with the Mouse King and meets a handsome stranger. As the air grows colder, Clara and her valiant Nutcracker take a hot air balloon ride across London to the glistening Land of Snow where her adventure really begins.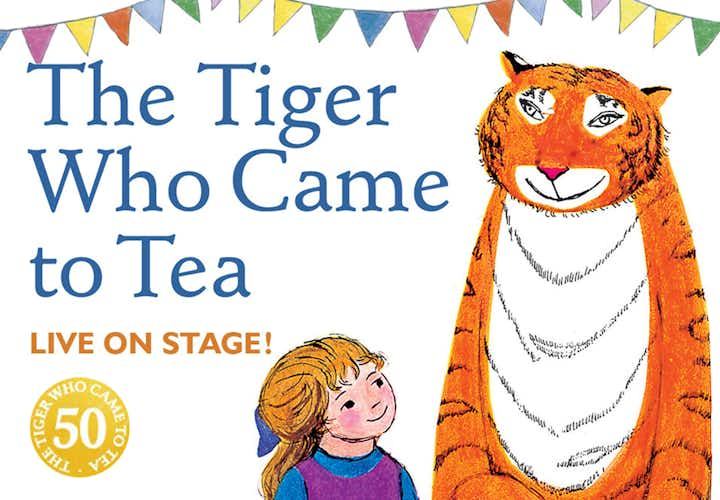 The Tiger Who Came To Tea
Play
Holidays
New Arrival
Budget
Duration:
55 minutes, no interval
Based on the picture book by Judith Kerr, the Olivier Award-nominated hit show The Tiger Who Came to Tea returns to the West End for Christmas. When Sophie and her mother sit down to tea one evening, they are greeted by an unexpected visitor at the door. The last thing they would have guessed the visitor could be was a tiger! This family show, rife with magic, sing-along songs, and chaos, promises a delightful performance.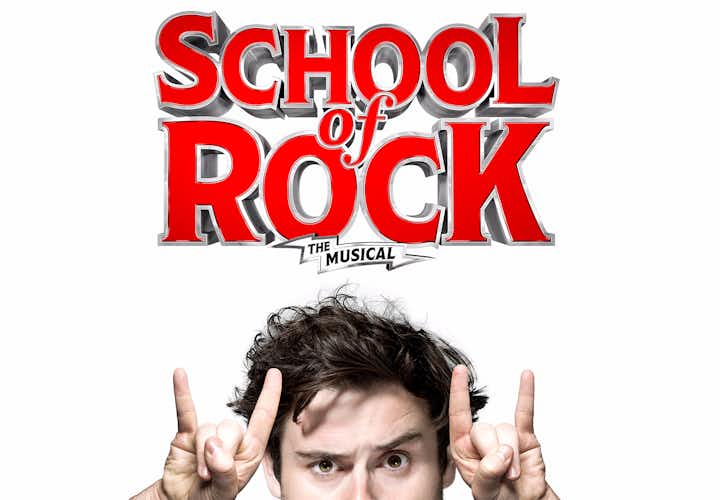 School of Rock
Duration:
2 hours and 30 minutes
Based on the all-time-favourite flick titled 'School of Rock', the musical features Dewey Finn, who poses as a substitute teacher in a prestigious prep school. During his course, he discovers his students' talents and builds them up to participate in the Battle of the Bands, meanwhile tackling hilarious turn of events coming his way.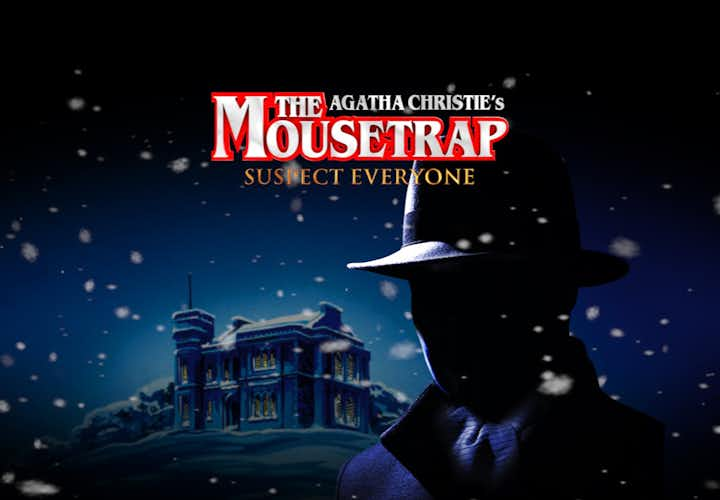 The Mousetrap
Duration:
2 hours and 20 minutes
Well known as London's longest running play, Agatha Christie's The Mousetrap opened in London in 1952, and has still been charming the audience with its invigorating suspense. Set in a countryside, a group of people panic as they realise they have a murder amidst them. Join the dots with the cast as they try to figure out who the guilty party is.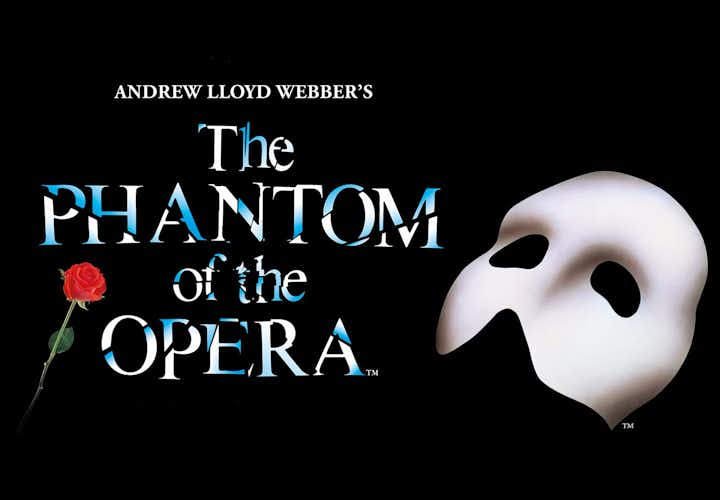 The Phantom of the Opera
Duration:
2 hours and 30 minutes
Andrew Lloyd Webber's sensational musical — Phantom of the Opera — continues to make its mark as the longest running musical in West End since its opening in 1986. The haunting tale adapted from Gaston Leroux's novel is set in the heart of Paris Opera House. The romantic tragedy is best known for its beautiful scenes and a memorable soundtrack.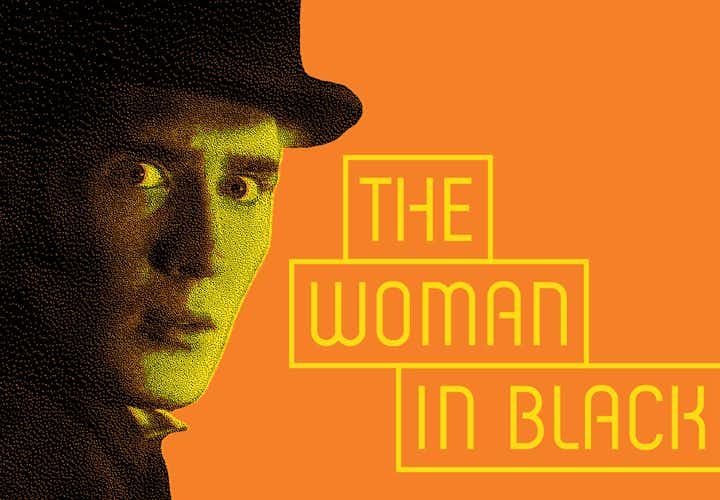 The Woman in Black
A house on located deep within foggy moors is home to a host of paranormal happenings on lonely nights — when a lawyer steps in. Susan Hill's gripping story turns into a spine-chilling horror theatrical adaptation, that gets under your skin and leaves you biting your nails towards the end.
The Comedy About a Bank Robbery
Duration:
2 hours and 20 minutes
True to its title, The Comedy about a Bank Robbery is a comic, fast-paced play that is bound to get you laughing in peals. What happens when a rare diamond in Minneapolis City Bank is surrounded by a city full of clever crooks? With several mishaps, mistaken identities and love triangles, the play goes on from one comic event to another and keeps you grabbing the edge of your seat.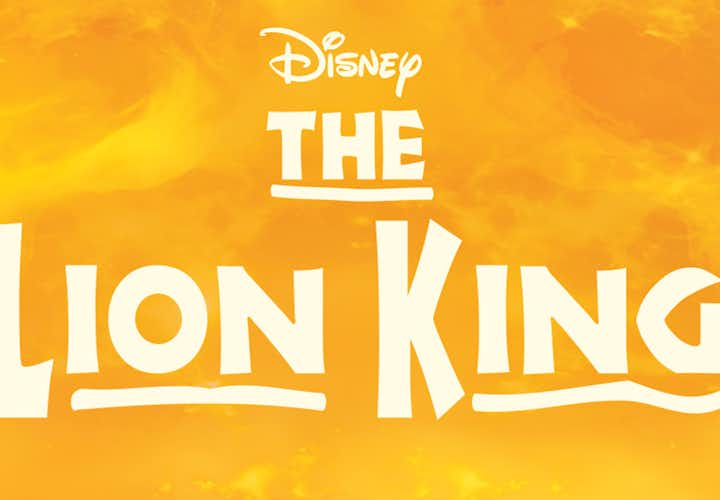 The Lion King
Duration:
2 hour and 35 minutes
Disney's multi award-winning The Lion King is the best London musical that redefines your expectations of theatre. It is a heartwarming musical with an intense and moving saga of Simba as it takes you along the epic adventure of his journey from wide-eyed cub to his destined powerful role as King of the Jungle. Brilliantly reimagined by acclaimed director Julie Taymor, This musical is an all time favourite.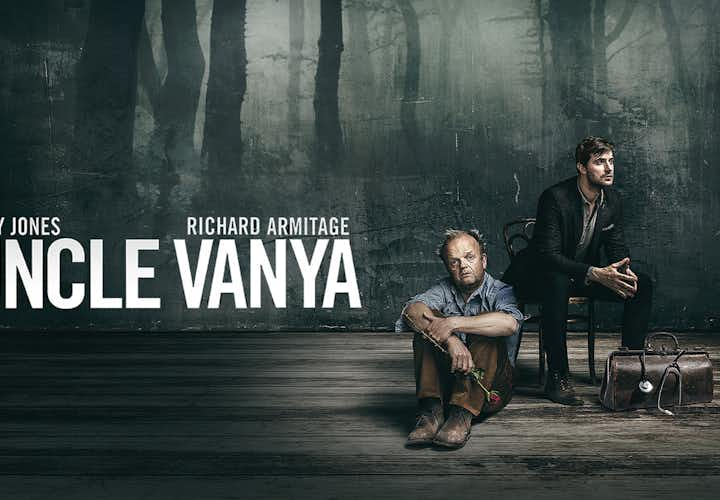 Uncle Vanya
Duration:
2 hours and 15 minutes, with 1 intermission
A modern adaptation of Uncle Vanya, the classic play by Chekhov, the show is directed by Ian Rickson (a regular tackler of Chekhov's works on stage), written by Olivier Award-winner Connor McPherson and stars Toby Jones and Richard Armitage in the lead roles. The story closely follows Sonya and her uncle Vanya who are wiling away their days in their countryside estate. Things take a turn for the worse when Sonya's father Prof. Serebryakov returns to the estate with his new wife Yelena, and declares that he's going to sell the house.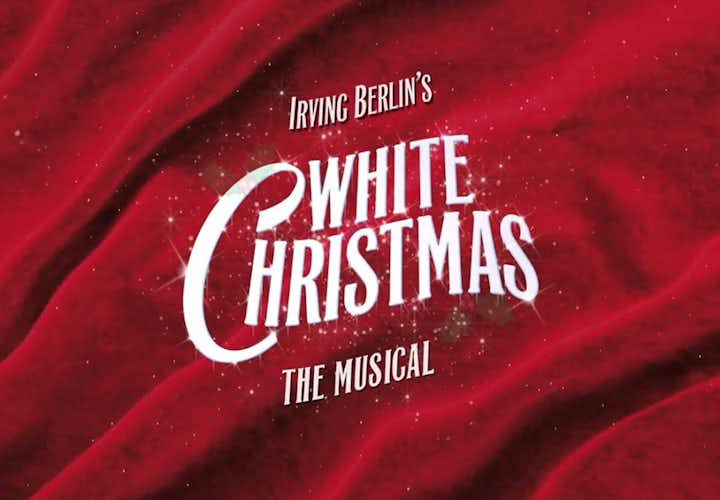 White Christmas
Musical
Budget
New Arrival
Holidays
White Christmas is a musical based on the 1954 film of the same name. The story revolves around two ex-army pals who team up with a pair of sisters to put on a show to save their former General's remote Vermont ski lodge that's fallen on hard times. Featuring classic songs "Blue Skies", "Sisters" and "White Christmas", it is the ultimate festive musical to watch.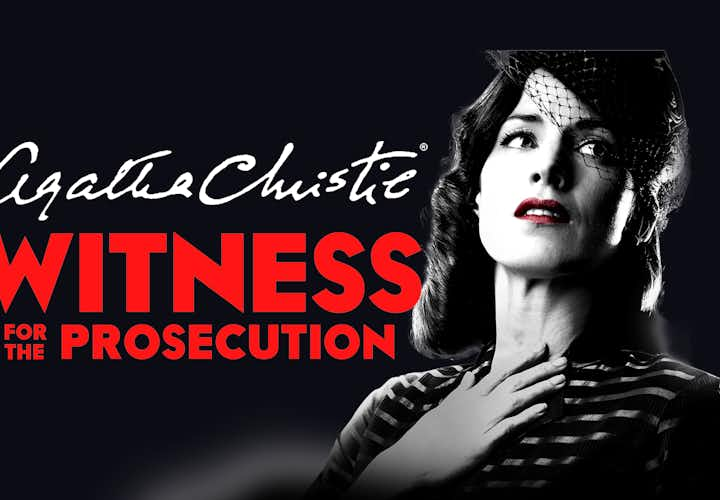 Witness for the Prosecution
Duration:
2 hours, 15 minutes
If you thought courtroom dramas were a thing of the past, Agatha Christie's 'Witness for the Prosecution' comes with a bang to leave you perplexed and involved in a gripping trial. The story is of Leonard Cole who is arrested for murdering a rich widow Emily French to acquire her wealth. In a surprising twist, his wife proves to be a witness for the prosecution! Did he do it? Watch the play 'Witness for the Prosecution' at the London County Hall and find out for yourself!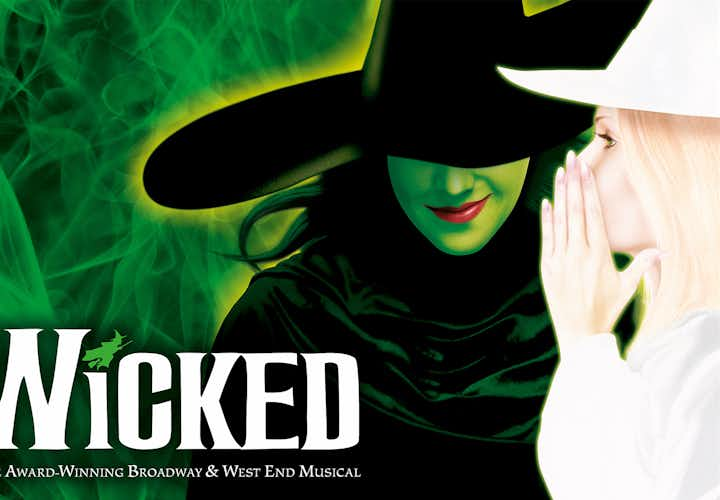 Wicked
Duration:
2 hours 45 mins
Widely acclaimed throughout the world and three-time winner of WhatsOnStage Award for West End Shows, Wicked continues to stun its audience of all ages even after a decade of spellbinding performances. Sit through an incredible bond between two women who meet as sorcery students. Their extraordinary adventures eventually leads them up to their destinies in Oz — Glinda The Good Witch and The Wicked Witch of the West.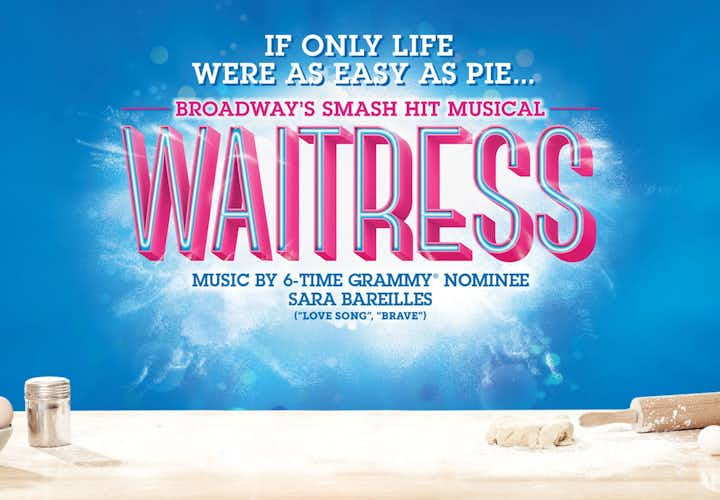 Waitress
Jenna, an exceptional pie-maker is struggling with an abusive loveless marriage. As she finds out about her pregnancy, love and other opportunities knock her door. Currently, in its third year on Broadway, the Multi-Tony Award-nominated American musical comes to West End at the Adelphi Theatre in February 2019. Adapted from Adrienne Shelley's 2007 film of the same name, it is the first Broadway musical (and now the first West End Musical) to have an all-female creative team: direction by Tony Award-winner Diane Paulus, book by Jessie Nelson, music and lyrics by six-time Grammy Award-nominee Sara Bareilles and choreography by Lorin Latarro.