Not so long ago, UAE barely surfaced in bucket lists for globe trotters. Within a matter of decades, the middle-eastern country has given the world not one, but two of the most luxurious destinations for a vacation. Currently, Dubai happens to be one of the most popular haunts for all kinds of travelers. The city has done a commendable job in developing the city to fit the tastes and preferences of people belong to any demographic. As such, you may require a little help to curate your trip to your liking. Read our guide below find useful hacks and money-saving tips for your trip to Dubai.
Dubai Essentials
---
Starting with the essentials, here's what you must know before getting to Dubai.
Best Time To Visit Dubai
---
There are a number of factors that need to be considered before deciding on a time to visit Dubai. If there is one thing that is not ideal in Dubai, it is the weather. Summer in Dubai spans from May to September and sees extremely hot weather. Winter sees better weather but also experiences a sharp spike in the tourist footfall. If you had to pin it down to specific months of the year, February and November are the best times to visit Dubai. However, it must be noted that Dubai is never completely devoid of tourists. Here is a complete guide on the Best Time to Visit Dubai.
Dubai Travel Tips 101 - A First Timer's Holy Grail
---
Below are the tips and hacks you're here for. Read on and thank me later!
#1 Grab a Go Dubai Card with no second thoughts
The Go Dubai Card is the smartest investment you can make upon reaching Dubai. This card allows you to save on the admission rates to many of Dubai's top attractions. The card currently includes access to the top of Burj Khalifa, Dubai sightseeing tours, and many other activities that would otherwise cost you dearly.
Read all about creating a money-saving itinerary using the Go Dubai Card
#2 Let your belongings be
Dubai is one of the safest cities to be in. The government administers the city with an iron fist and as such, the rate of crime is negligible. So you can stop worrying about your belongings and enjoy the sights and attractions of the city.
#3 Know the Dubai Airport well
Fittingly, the Dubai International Airport is huge in every sense of the term. It will take you quite some time to get from one part of the airport to the other. Do not plan any activities immediately after arriving. Also, leave for the airport well in advance to board your flight.
Here's all you need to know about Airport transfers in Dubai.
#4 Dubai's not as conservative as you think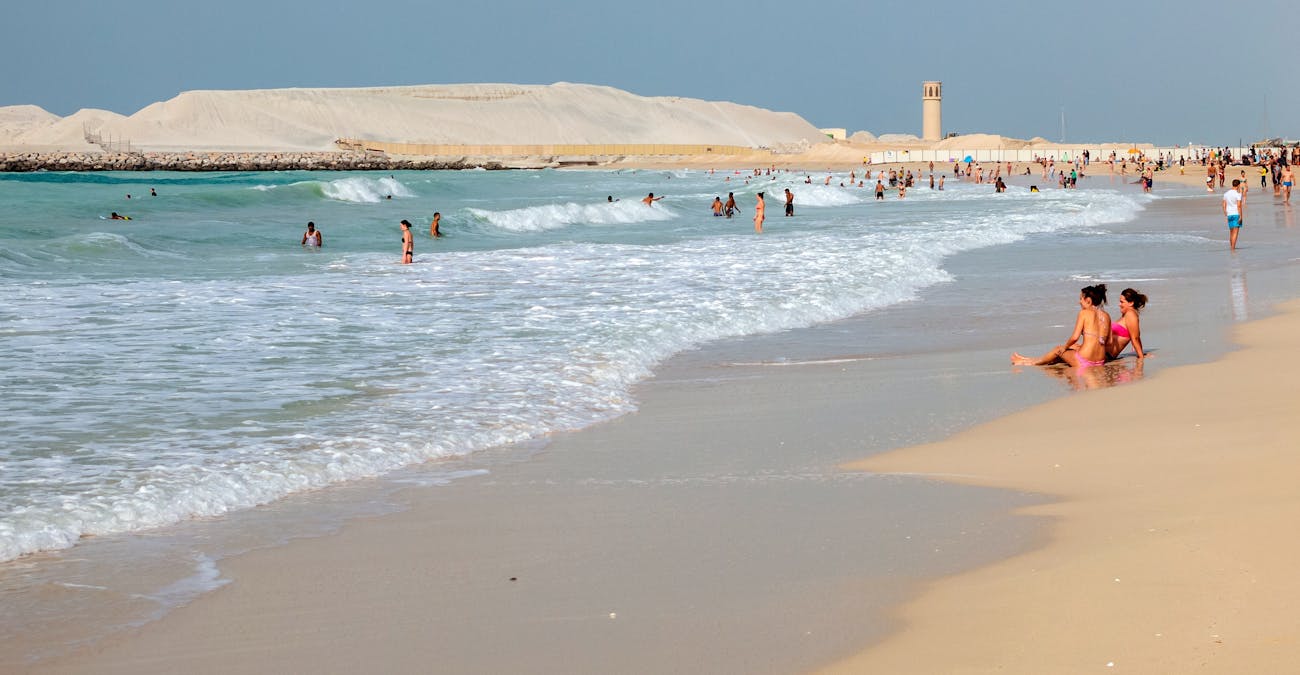 You may have heard horrific stories of foreigners being locked up for PDA, public inebriation and homosexuality. All that said, Dubai is way more liberal than most Islamic countries. There are no concrete laws in Dubai that forbid anybody from wearing any kind of clothes but being a country with conservative values, it is preferable and respectful to wear clothes that cover the shoulders and knees. The nightlife is quite happening and you'll find expats and tourists drinking and canoodling in the many bars and clubs in the city. There's even a healthy gay community in Dubai! As long as you steer clear of cultural insensitivities, you're good to go in Dubai.
#5 Make inquiries about your medications
There are some substances that may be legal in your country but are forbidden in the UAE. Most notable amongst them are medicines containing codeine or opiate ingredients. Visit your doctor beforehand to know the composition of your medications and change your prescription if required.
#6 Limit your liquor to bars & indoors
UAE being an Islamic nation follows the decrees dictated by the religion quite closely. Alcohol is not permitted outside the licensed restaurants and bars. You cannot be seen inebriated in public. A wide variety of drugs are also illegal in Dubai and their use is a punishable offense. Even electronic cigarettes are confiscated upon arrival.
#7 Check the calendar for Islamic events
During Islamic holidays like Eid, Ramazan etc, most happenings in the city are slim and limited. This may also affect the transport system within the city. In special cases, like during the holy month of Ramadan, food and beverage are not available before sunset. Plan your trip and daily sightseeing with these in mind.
#8 Don't forget to check out the Spas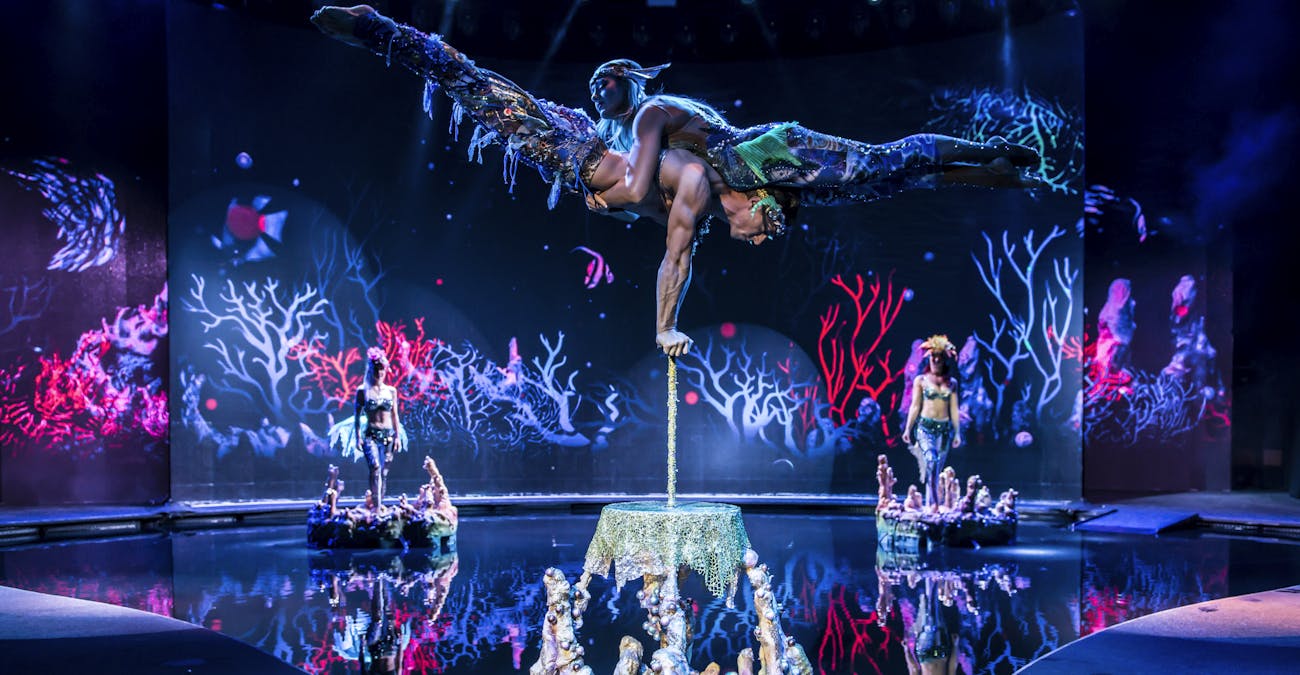 Not many people know Dubai for its spas, but once you go to one of the city's spas, you will know why this point exists. The luxury hotels of Dubai have these spas that will change your opinion of spas forever. You can give the beauty clinics in the malls a miss.
Check out the top rated spas in Dubai
#9 Malls have a lot more than just shops in Dubai
While malls are mostly earmarked as a place to grab some food and shop, Dubai's malls are way beyond this limited identity. Most malls have fun activities like gaming zones, ski slopes, aquariums or something that is definitely worth sticking around for. Moreover, if you thought that shopping at a Dubai mall would be a routine experience, you are wrong.
Here's all that you can do in Dubai Mall with this all access Dubai Big Ticket.
#10 Shed your inhibitions when eating out
Possibly the biggest issue that most people face when traveling to another country for the first time is getting accustomed to the food. In Dubai, being conservative when picking your food can only mean that you are losing out. Apart from the delicious local dishes, the city also serves Iranian, Filipino, Yemeni, Bangladeshi, Ethiopian, Pakistani, Afghan food to name a few.
#11 Here's one for the shopaholics!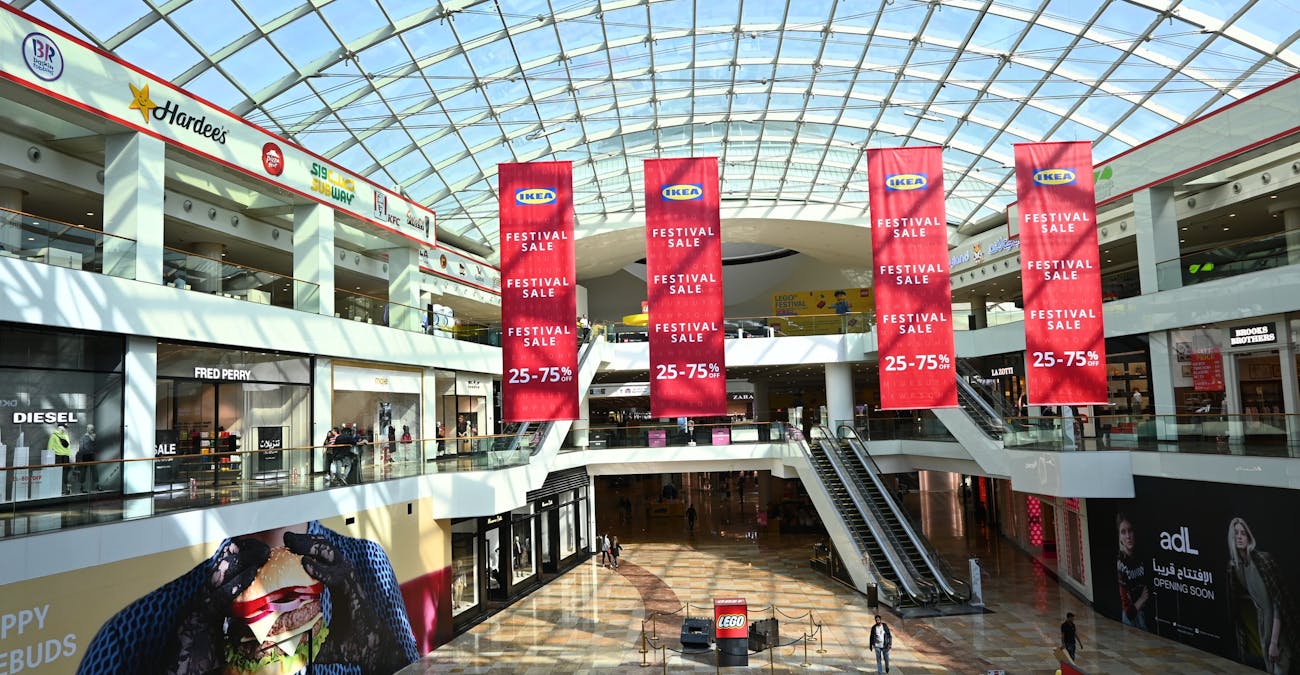 If shopping is your primary agenda in Dubai, plan your visit during the Dubai Shopping Festival (January) or Dubai Summer Surprises (July) for the best deals and heftiest discounts. Name it and you'll find it on sale during these months.
Read our complete guide to Dubai Shopping Festival and plan your shopping expedition better!
#12 Weekends in Dubai start on Friday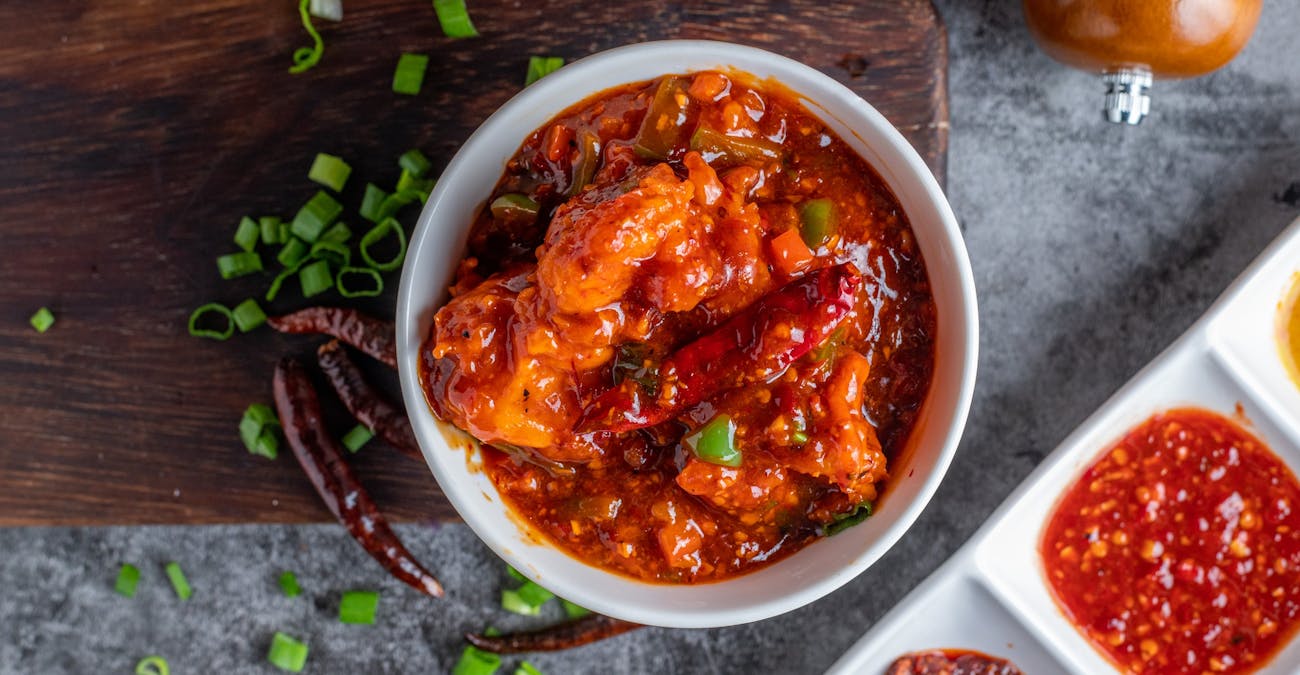 While the rest of the world powers through Monday blues, those in Dubai have Sunday blues. This is because weekends in Dubai are Friday & Saturday, with the weekday resuming on Sunday. So shift your sunday brunch plans to Friday brunch plans because that is how this part of the world works.
#13 Dubai's not a city for walking
Those who love exploring a city on foot will be disappointed because this is one city that is explored better in a car. For starters, the heat is unbearable and secondly, the city is not designed for pedestrians. While it is pedestrian friendly, you probably won't feel safe walking on a footpath flanked by cars swooshing past 120km/hr. The only places you'll feel safe and comfortable walking are the malls which make up for the lack of footpaths!
#14 Should you tip?
Tipping isn't norm in Dubai, but it is a common practice. Taxi drivers don't expect to receive a tip, but luggage carriers and supermarket baggers are given a small tip for their services by most locals.
#15 Nightlife in Dubai is actually LIT Image Courtesy : Whatson Dubai
While most people may be apprehensive about Dubai's nightlife, you must know that Dubai's nightlife is vibrant and happening with a top-notch choice of bars, nightclubs and restaurants to lounge in and party. Parties often go on till 3:00 AM, so put on your best heels and party the night away while in Dubai. Yacht cruises in Dubai are also a great way to drink, dine and party; a common extravagance among locals.
Check out these clubs for the most happening nightlife in Dubai.
#16 Discover Dubai beyond the skyscrapers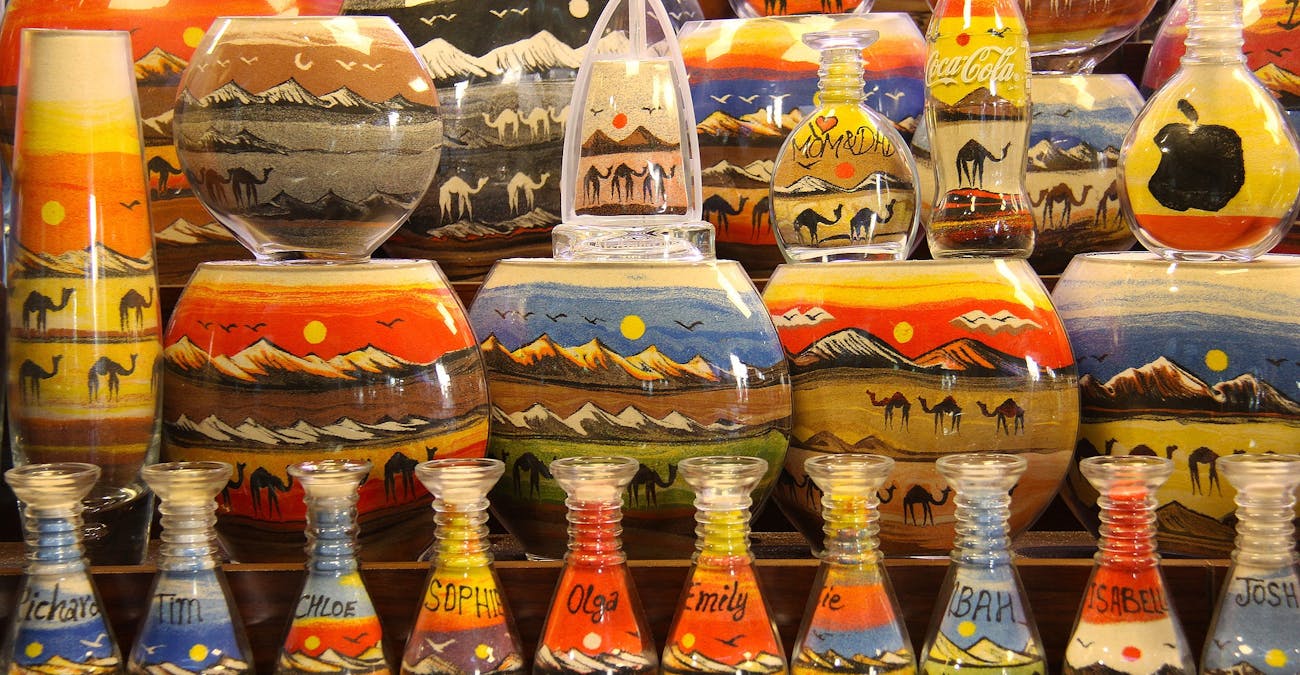 Dubai has a rich history, and the city's culture is absolutely fascinating if you scratch beneath all that gold. Make your way to the spice and gold souqs that fringe the Dubai Creek and haggle your way through turquoise trinkets from Iran, spices from Morocco and silver from Oman. Gold prices in Dubai are relatively cheaper, hence the gold souq is a great place to spend some big money if you're interested in buying some.
#17 Camel Races are a treat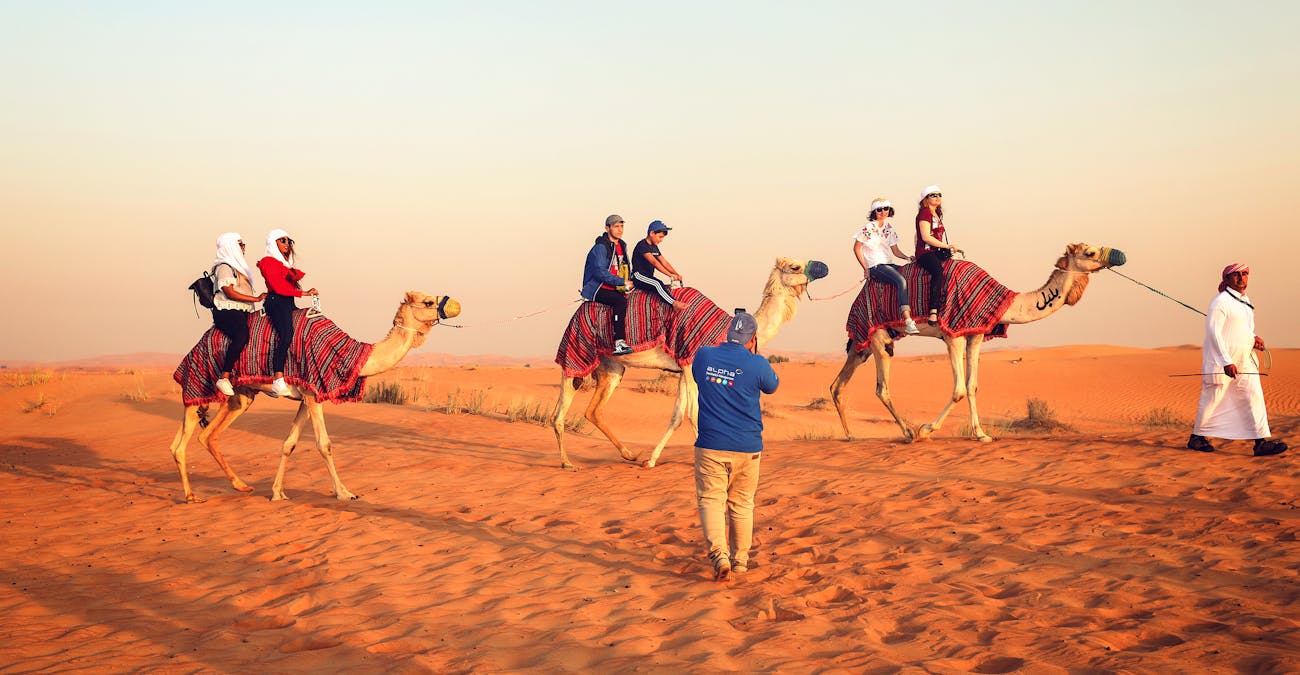 Image Courtesy : Timeout Dubai
Camel racing is not so common in most parts of the world, but it Dubai's favourite sport and a real treat for one who has never seen camels racing before. Did you know there are no actual jockeys on these camels, but rather small robots that sit on top of the animals and are controlled by someone nearby!!! The camel-racing tracks are massive that you can barely see the participants from your grandstand perch, but this one makes for a great experience.
Tips For Saving Money On Transportation In Dubai
---
Book your flight tickets to Dubai tickets well in advance to get the best prices. Not to forget, searching for flights on incognito is a good tactic to avoid cookies marking up prices based on your previous searches.
Take a flight to Abu Dhabi instead of Dubai as the flight rates to Abu Dhabi are cheaper. Direct buses are available from Abu dhabi to Dubai and you'll reach in less than 1.5 hours.
Grab a NOL Travel Card soon after reaching Dubai as cash is not accepted on most public transport modes, except cabs. NOL Card also saves some money as it is a unified payment mode valid over a long period of time.
Metro is the cheapest and the fastest way of traveling through the city with tickets starting from AED 4.
Buses are pricier than metros and take longer, but they have better connectivity.
Refrain from using cabs in Dubai as they are extremely expensive and can run up your costs.
Use the ferries to traverse through the Dubai Marina. This mode of transport adds an element of sightseeing to the experience, especially after sundown.
Taking an abra ride across the Dubai Creek is a great way to experience the city's historic mode of transport. A one-way ticket per person costs only AED 50, economical and exciting!
Tips for Saving Money on Food in Dubai
---
After you've had your fill with the high-end bougie restaurants in Dubai, walk into the bustling alleys and devour a plate of shawarma and kebab. Not only is it cheaper, it promises an explosion of flavours and authenticity.
Ordering takeout in Dubai is not an expensive affair. The online delivery market leaders are UberEats, Zomato delivery and Talabat so feel free to laze at home and order in food at no extra costs( except a nominal delivery fee)
One of the cheapest and most delicious options for food available in Dubai is shawarma. It is available with different types of meat ( and vegetarian option of Falafel) and makes for a filling meal.
Choose Dubai packaged tours from Headout that offer a bundled meal option to save some more money on your trip.
More Tips To Save Money In Dubai
---
Use online coupons for meals and other deals to save a considerable amount on the actual rate. Zomato Gold, Groupon, Headout Offers are a few you must consider.
Choose a hotel close to a metro stop so that you can avail the cheapest and the fastest mode of transport in Dubai.
Use the city's couch-surfing community to save on accommodations.
Skip drinking at restaurants and bars outside the happy hours as the normal price of alcohol at bars and restaurants are exorbitantly higher than the actual selling price.
If you're staying in Dubai for longer than 3 days, a service apartment or Airbnb works out to be cheaper than a hotel. That way you can even cook your own food and save the hefty service charges that hotels levy.
Use the Smart Palms that can be found in the streets of Dubai. These artificial structures that look like palm trees have charging ports and provide free WiFi.
Top 10 Things To Do in Dubai
---
I'm sure you have your itinerary all sorted, but here are our top 10 favourites in Dubai. If any of these are missing from your itinerary, make sure you squeeze them in! There are a few recommended tours for each attraction, so if you haven't grabbed tickets as yet, now would be a great time.
Burj Khalifa
Dubai Frame
Desert Safari
Dhow Cruise
Theme Parks
Day Trip To Abu Dhabi
Dubai Opera
Ski Dubai
Water sports in Dubai
Zipline in Dubai
Frequently Asked Questions by first-timers in Dubai
---
How long should I stay in Dubai to make the best of my visit?
What are the things I should avoid doing in Dubai?
Can I drink the tap water in Dubai?
Is there anyway I can budget my Dubai trip?
How much is the customary tip in Dubai?
Can I hail an Uber in Dubai?
Is Dubai safe for solo women travelers?
What are the video calling services allowed in Dubai?
Do tourists need alcohol license Dubai?
Ready to explore Dubai?
---
Here are a few more guides that should help you plan your visit.