Dubai in all its resplendence is nothing short of an illusion; more often than not, you'll gaze at the sights and never really believe your eye. Adding on to its exhaustive list of wonders, the city welcomes the Dubai Museum of Illusions. An extension of the international museum chain that first debuted in Zagreb, Croatia in 2015, the Dubai edition is the biggest one to date with 80-plus interactive exhibits. The enchanting world of illusions is designed to trick your minds, challenge your senses, fuel your imagination, educate you and thoroughly confuse you as nothing is what it seems.
Dubai Museum of Illusions - In a Nutshell
---
Handy information
| | |
| --- | --- |
| ⏰ Suggested Duration: | 1-2 hours |
| ☀️ Best Time to Visit: | Morning |
| 💜 Must See: | Anti-gravity Room |
| 🎟️ Museum of Illusions Ticket: | AED 67 |
| 🚇 Closest Metro: | Al Fahidi |
Must-see
The Mirage
Stereogram
Head on the platter
The Chair Illusion
Ames Room
Anti-gravity Room
Things to know
Established in Dubai: September 2018
Museum of Illusion outlets around the world: 35

Opening Hours And Address
Sunday to Wednesday: 10 AM – 10 PM
Thursday to Saturday: 10 AM – 12 AM

Address : Museum of Illusions, Al Raqi Recreation Halls LLC, Al Seef, Dubai Creek, Dubai, United Arab Emirates
Get Directions on google map
Why Visit Dubai Museum of Illusions?
---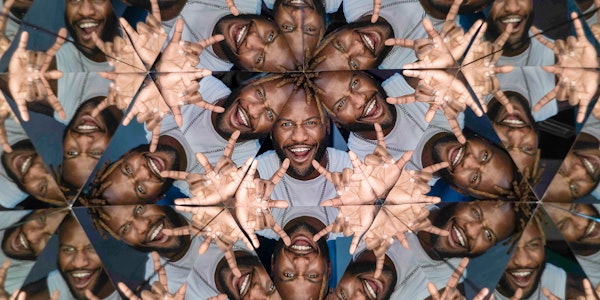 We would repeat ourselves, 'nothing is what it seems' and why should it be, when a team of highly skilled architects and designers from Croatia have used their skill sets along with science, mathematics, biology, and psychology to precisely fool your eye and brain.
The exhibit developed falls under three categories, Master Illusions, Grand Illusions, and Optical Illusions. Designed to be enjoyed by all age groups, the museum allows the visitors to become part of the exhibits and click tons of pictures. The interactive exhibits are entertaining and educational as they push you to discover the science behind them.
The 450 square meter venue includes attraction such as the Vortex Tunnel, the Chair Illusion, gravity-defying slanted room, the Infinity Room, and the Ames room. Unlike anything that currently exhibits in Dubai or elsewhere the Dubai Museum of Illusions is a must-watch albeit perplexing treat for the locals and the visitors.
Dubai Museum of Illusions Tickets
---
Enter a realm of deception with your friends and family and experience the mind-boggling phenomenon of optical illusion with these Dubai Museum of illusions Tickets. With skip-the-line access, bypass long queues and enjoy an intriguing visual, sensory and educational adventure.
Dubai Museum of Illusions Tickets
Access all 80 exhibits
Access to the Vortex Tunnel, first of its kind in the Middle East
Flexible ticket that can be used any time of the day
Top Museum of Illusion Exhibits
---
Here's all that you ought to watch out for at the Museum of Illusions Dubai.
Images
Photo Illusions
At least once in our lifetime, we all are guilty of clicking illusionistic pictures such as pinching the top of the Eiffel tower. Dubai Museum of illusions offers an innumerable guilt free and envy-worthy pictures of you levitating, shrinking or over-sizing in Alice in Wonderland style.
Optical Illusions
The walls of the Museum carries a collection of bewildering images using color, light, and patterns that will trick your eyes into playing tricks with your brain. Just stare at them for 30 seconds or less and you will see things moving, shrinking, disappearing and what not.
Hologram
Holograms are images that create 3D illusions. The Dubai edition proudly boasts the largest collection of holograms images, which vary from holographic portraits to horror-grams to images that can appear and disappear before your eyes to images that transform from one kind to another.
Installations
The Mirage
You can't visit the desert and miss one of its most famous phenomena the Mirage. Though this is within the confines of the museum, the principle is the same. The projected object will look and feel like a real 3D object, even after you try and grab it and catch nothing..
Stereogram
A stereogram is a picture within a picture. The three-dimensional image puzzle has a hidden 3D object inside each of the unusual looking 2D picture. You can only discover the 3D image if viewed correctly. It might take an attempt or two to figure out what is hidden in those pictures.
Head on the platter
An illusion so brilliantly created that even when you know where is the rest of the body is hidden, it still comes as a surprise seeing just ahead on the platter. Imagine yourself as the magicians muse and surrender your head for a very cool headshot.
Rooms
The Chair Illusion
Inspired by the psychologist Jean Beuchet chair illusion, it lets you explore the laws of perception by playing with your sense of proportion and perspective. In simpler words, click from the right angle and take home a brilliantly puzzling photo illusion that features a tiny you sitting on a chair.
Ames Room
This picturesque yet ordinary looking room is masterly distorted to create an astounding visual illusion. Depending on which corner of the room you choose to stand on, you'll either be a giant or a dwarf. Your respective size will either grow or shrink as you move back or forth.
Anti-gravity Room
This room masterfully defies all laws of physics as the balls roll upwards and water flows uphill. In fact, you will be not able to comprehend whether you are standing on a flat or on a slanted surface. Even if you guess the trick behind it, you'll be tricked by this room.
Dubai Museum of Illusions Review
---
This is great fun. You will experience some interesting and surprising 3 D effects based on graphic, mirrors, and perspectives. It is very interactive and you may take pictures everywhere. So fun for ~ 60 minutes.
- Reisebein, Tripadvisor September 2018
Went to the museum with family and friends. We had a teenager and two toddlers and we all, adults and kids alike, had a lot of fun. Museum is located in a new area that is portraying the old Dubai. It was lovely to walk around even if most places there are yet to open. The museum was great fun and many tricks were quite interesting. The downsides were that it is expensive (80 Aed per adult and 60 per child) and it is quite compact so one hour or so is plenty of time to see it all. Also it turns out that entrance is per session. We got there at 4 p.m and the next session was at 5:30! No details about this on the website. We fortunately had time on our hands but such info needs to be readily available on website. Would definitely come again and I hope they would have change few installations then just to keep us guessing and intrigued
- HounaidaAH, Tripadvisor September 2018
Read more reviews about the Museum of Illusions Dubai on Tripadvsior.
Know Before Visiting Dubai Museum of Illusions
---
Dubai Museum of Illusions Opening Hours
Sunday to Wednesday: 10:00 AM – 10:00 PM
Thursday to Saturday: 10:00 AM – midnight
Dubai Museum of Illusions Location
Address: Museum of Illusions, Al Raqi Recreation Halls LLC, Al Seef, Dubai Creek, Dubai, United Arab Emirates
Get Directions on google map
Getting to the Dubai Museum of Illusions
A cab can easily take you to Dubai Museum of Illusion. Al Seef is easily reachable, with Al Fahidi or BurJuman metro stations and can take a taxi to the Museum. In addition, abra and water taxi services could also be availed.
More Dubai Guides
---
If you liked the Museum of Illusions Dubai, check out other indoor adventure parks in Dubai!
FAQs: Dubai Museum of Illusions?
---
Dubai Museum entrance fee is AED 3 or INR 58 per person (for adults) and AED 1 or INR 20 for children (below 6 years). Dubai Museum tickets can be purchased along with the tickets of Dubai Fort.
By Metro: You can easily take a metro to the Al Fahidi Metro Station which is the closest station to the Museum of Illusions. From here, you can take a rental service or can book a taxi to reach your destination in no time
Book ahead due to social distancing. You get blocked an hour, but we took two hours. If you try the puzzles and get a few good photos you can easily pass this time
While we do not offer refunds on tickets, we can help you rebook your ticket for another date or time. Please email at info@museumofillusions.ae with your ticket number and preferred date and time to reschedule. You are welcome to stay in the museum as long as you like, but an average visit lasts around an hour.
Timings :
Sunday to Wednesday: 10:00 AM - 10:00 PM
Thursday to Saturday: 10:00 AM - 12:00 AM