Calling all gamers, video game addicts, virtual reality enthusiasts and, well, people who love to have fun! Hub Zero, Dubai is the place to be for an interactive gaming experience incomparable to any other. Where video games were once restricted to computer screens, Hub Zero pushes the limits of the ultimate gaming experience.
Hub Zero Dubai in a Nutshell
With driving simulators, retro arcades, karaoke rooms and even an interactive virtual climbing wall, Hub Zero is the perfect spot for kids and adults alike, to enjoy some indoor fun. Located in City Walk shopping and leisure district, Jumeirah, it is the first of its kind in the region. Hub Zero makes use of state of the art technology to transport you to an all-new dimension – one where the real world and the virtual world collide to create a brand-new universe.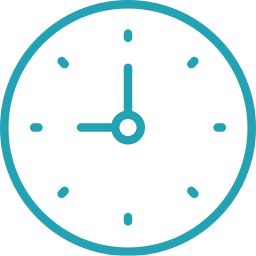 Hours
Sat to Wed: 2:00 PM – 10:00 PM
Thu and Fri: 2:00 PM - 12:00 PM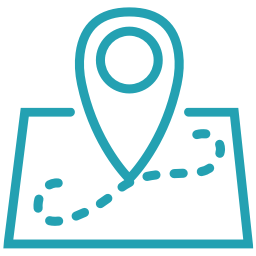 Address
CITY WALK - Dubai - United Arab Emirates
Get Directions
Hub Zero Tickets
Standard Hub Zero Admission Tickets ✪
Unlimited all day access.
Price -
Hubzero, Green Planet & Mattel Play! Town - Combos
Admission to The Green Planet, Hub-Zero and Mattel Play! Town
Price -
Quick Jumplinks to Navigate the Guide
What Makes Hub Zero Popular
---
Spread over 2 floors and nearly 18,000 square metres, Hub Zero's range of entertainment systems is astonishingly varied. It has 14 action zones that have been themed around the biggest gaming franchises in the world - Battlefield from Electronic Arts, Resident Evil from Capcom, Gears of War from Microsoft and more. In addition, there are Kid's karting simulators, a 3D immersion tunnel, 4D cinema, an indoor adventure climbing zone, a LAN gaming area with 70 stations and eight private booths, 6 karaoke tables, billiards tables, and even old retro gaming machines that any adult is bound to feel nostalgic over. Fight off waves of Zombies in a 360-degree style House of The Dead, feel your car vibrate beneath you as you drive at break-neck speed in the simulator game Hyper Drive, battle against other players in Hack Attack – and this is only the beginning.
Add to that its location in City Walk Dubai - bringing you closer to other major play arenas in Dubai such as Green Planet and Mattel Play! Town, both of which are famous for the novel recreation options that they provide. Mattel Play! Town is based on the concepts of eduplay, a playing-based education theory. At Mattel Play! kids can play in a safe space aimed exclusively for children from 2-10 years of age. With immersive activities and experiences spread across 5 different themed zones, your children will learn valuable life skills such as teamwork, discipline and much more!
At Green Planet, you can immerse yourself in tropical landscape which features over 3,000 types of plants and animals. With something to do for individuals across all ages, the Green Planet Dubai is the place to be for a relaxing, immersive adventure with nature.
Hub Zero Tickets
---
---
Hub Zero Attractions
---
Being the incredibly well-stocked gaming arena that it is, Hub Zero has a multitude of attractions, divided into a two floors. Most of the attractions you'll want to visit are located on the ground floor. These are divided into five categories: Shooter, Thriller, Hyper, Gaming, and Group Fun. Please do note that a majority of these games have a minimum height restriction of 120 cm.
1. Shooter
Hack Attack
Rain bullets in a full force attack in this 10-minute, action-packed immersive 3D experience using special gun mounted devices on simulators. Do note that you will experience loud noises, simulated gunfire, strobe effects and fire effects in this full 360-degree experience.
Resident Evil: Bio Terror
Enter the Umbrella Corp lab and shoot zombies with laser guns in an interactive 3D experience. The higher the number of zombies you shoot, the more points you get!
Virtual Arena
Visit the only wireless virtual reality experience in Dubai, with state-of-the-art head mounted displays, motion capture systems, and real-time 3D engines! The object of the game involves killing 61 zombies in level 1 to advance. 3D movement and incredible visuals gives you the best immersive experience.
2. Thriller
Asura's Wrath
Taken from a video game of the same name, this is a 4D cinema that includes use of special effects complete with leg ticklers, seat vibration, water spritzer, air blast and in-theatre bass sound effects. There's even a pre-movie for those who haven't played the video game, to bring you up to speed on the story.
Dragon Age
Take a ride on the back of a Dragon as you explore the mythical world of the Kingdom of Ferelden, all while dodging arrows, trees and magical vortexes. This roller coaster accommodates a few people at a time, so get ready for an intimate yet explosive 360 degrees experience.
Final Fantasy: Escape from Midgar
Escape the dangerous world of Midgar through a heart-stopping bus ride in this incredible 3D experience. Do note that along with stunning visuals in an immersion tunnel, you will also experience loud noises, explosions, lighting effects and simulated falling effects.
3. Hyper
Hyper Drive
If you love playing Need For Speed, this is the game for you – the ultimate racing game on a virtual track, displayed on three 42" monitors. Simulate the most amazing driving experience with six different degrees of movement.
Double Agent
Help to protect important data by moving through a maze of laser beams, on four different levels ranging from beginner (easy) to advanced. This game tests your agility and reflexes as you try not to break any of the beams!
Plants vs. Zombies
This free-standing self-contained two-tiered soft play area is perfect for kids and toddlers. What with the interactive Pea Chute slides, Turf War ball battle, and foam canons, your kids are bound to find this attraction a favorite.
Vertical Adventure Hero Zone
Test your strength, flexibility and agility as you scale up this challenging climbing zone while strapped to harnesses.
Sport Academy
If you're a PES fan, this is the spot for you – test your soccer and shooting skills against other opponents in a 12-minute PES tournament, while those craving a greater physical challenge can engage in ball sports using the latest Kinect software.
Tiny Track Racers
Awake the inner kart-er in your toddler as the little ones race against each other in custom-made kart comes with a steering wheel, monitor and rumble seats with kick-backs.
4. Gaming
Network Arena
Start your gaming marathon here at one of the forty stations equipped with high speed internet connection and minimal latency, and the latest PC games.
Time Warp Arcade
Calling all nostalgic adults! Experience the best of old-time famous arcade games like Pac Man, Space Invadors, Galaga, Asteriods and others! Pinball and other table-top games are also available.
5. Group Fun
Lucky Break
Set on the upper level of Hub Zero, it features ten tournament tables which can be rented by the hour – perfect for pool enthusiasts eager to practice their shots.
Karaoke
Show off your singing prowess here, at one of Hub Zero's six Karaoke suites equipped with equipped with recording devices and a huge collection of international songs. Belt out your favorite tunes with delicious snacks and up to 6 of your friends in a fun and upbeat ambiance.
Pixel
Celebrate birthdays, throw parties, gather friends and family at one of the 3 dedicated event rooms with up to 60 people. Food catering services are also available at the venue with a choice of delectable party platters that include favorites like pizza, burgers, chicken wings, potato wedges, etc
Bonus! The Void: Ghostbusters Dimensions
THE VOID is a full sensory, fully immersive VR experience. The story goes like this: Ghostbusters are looking for new interns. Its your job to make a house call at the Old Aldridge Towers apartment. Use the same gear as The GhostBusters – proton pack, gun, ectogoggles – and discover what extra-sensory activity is really going on.
---
Shopping & Dining @Hub Zero
---
One of the best things about Hub Zero is that it's the sort of place that has everything –gaming, shopping, and food! Choose from Cache Point, Hub Café, Nitro Ice Bytes and The Server to satisfy your hunger cravings as you play it out at Hub Zero.
Cache Point
Buy all possible gaming merchandise, Hub Zero themed gear, collectible items and accessories at Cache Point, the one stop shop for all your gaming needs.
Hub Café
Rustle up some grub at the Hub Café – pizza, burgers, salad – the retro style café to recharge, relax and refill!
Nitro Ice Bytes
Try yoghurt mixed with liquid nitrogen, caramel popcorn, American pancakes with your choice of topping…This truck with fitted seats is definitely one cool place to go!
The Server
Visit this counter for light snacks and refreshments - Cakes, sandwiches, salads and fruit cups feature alongside an extensive beverage menu that includes smoothies, milkshakes, mocktails and fresh fruit juices.
---
Hub Zero Rules & Restrictions
---
Guests must meet all height, health, size and age restrictions as indicated at attractions, rides and games.
Food and beverage is not allowed on of the any attractions.
For their own safety, expectant mothers are advised to avoid the rides.
The Hub Zero Management accepts no liability and is fully and effectively indemnified by the ticket holding guests at all times against any liability which includes but is not limited to losses, costs, claims, demands, actions, damages, legal and other professional fees and all guests entering Hub Zero are subject to the policies and guidelines as set forth by Hub Zero Management.
The Hub Zero Management reserves the right to refuse admission or eject a valid ticket holding guest, if in the Management's opinion, the guest poses a risk to the safety of other guests and/or affect their enjoyment within Hub Zero and/or affect the normal operation of Hub Zero facilities.
Jumping or cutting the queue, including holding a place for others is prohibited.
Hub Zero is a no smoking facility. Smoking is prohibited inside Hub Zero at all times.
Respectful attire must be worn at all times and Hub Zero reserves the right to refuse entry to guests with unacceptable attire.
Guests should not leave any valuables or personal belongings unattended. Hub Zero is not responsible or liable for any lost, stolen or damaged possessions.
---
Insider Tips
---
Grab a parking space in the J section of the underground parking area provided to enter Hub Zero directly.
You can expect about a 6-minute drive, a 20-minute public transportation ride, or a 40-minute walk to Hub Zero from the centre of Downtown Dubai, so plan accordingly.
There are plenty of child-friendly rides available, so be sure to bring your kids along!
Make sure to visit Hub Zero such that you have more than 3 hours to spend here – some of the attractions offered aren't available anywhere else in the world! So be sure to take in as much as you can for the best experience.
The lines can get very long during the peak season, but you can ask the staff to help you to navigate the park without spending too much time waiting.
---
Hub Zero Dubai Reviews
---
Took three grandchildren here, arrived at 2 and had to drag them out at 7 They loved it all and thought the staff were brilliant, friendly, and they loved talking to them. (It might have been the kids Scottish accent). It was also good that they could have food and drink in the place and didn't have to go outside for that. There were three very tired kids that night.
Veertje, TripAdvisor, January 2018
This place is great for teen kids and (youg) adults who love gaming! I went with my 15 year old son, while my wife and daugther went shopping in the city walk shopping mall. There are about 7 or 8 big games of which 1 is a 'real-world' physical game (climbing, very spectacular!) and the others involve virtual reality, lasergaming, racing and other types of games. In addition to that the place is littered with all sorts of arcade games, pinball machines and such (which are not included in the entrance fee, by the way). You can play the games as many times as you want. I did not have high expectations, but in the end we spend almost 4 hours there, and it was great!
Poolster, TripAdvisor, January 2018
Read what others have to say about Hub Zero Dubai on TripAdvisor.