You have to admit, we all shed a tear when the Sega Republic in Dubai Mall shut down sometime last year. However, happy news is in order because something bigger and better has just opened up in Dubai Mall and we can't keep calm! Play DXB Dubai, a 75,000 sq. ft., two-storeyed indoor theme park is now open at the Dubai Mall, all ready to challenge reality like never before! Before you head there, here's all you need to know about this new attraction in town.
Play DXB Dubai - In a Nutshell
Play DXB Dubai - Things to know
| | |
| --- | --- |
| 📍 Location: | Dubai mall |
| ⏰ Suggested Duration: | 3 Hours |
| 🎟️ Play DXB Dubai Tickets: | AED 200 |
| 🚇 Closest Subway: | World Trade Centre |
Play DXB Dubai Opening Hours
• Sun to Wed: 10:00 AM - 11:00 PM
• Thu to Sat: 10:00 AM - 1:00 AM

Must-see at Play DXB Dubai
APE-X
Burj Drop
The Raft
John Wick Chronicles
Play DXB Dubai Address
Level 2, between Reel Cinemas and KidZania®,
The Dubai Mall, Downtown Dubai
Get Directions
Recommended Play DXB Tickets
---
Top Attractions at Play DXB
---
If you have seen Ready Player One and wish to experience a world similar to that, Play DXB in Dubai is exactly where you should head. It pushes the boundaries of human imagination by blurring the lines between perception and reality and creating experiences that transcends through the breadth of games, rides, and experiences to suit all ages. Amongst the 18 immersive experiences, we have listed the top attractions you cannot miss at Play DXB Dubai. Make sure you don't skip these!
APE-X
Seen King Kong? Fancy being him atop the Empire State Building from the movie's climax? Well, here's your one and only chance. Using the Starbreeze's StarVR headset, you get to be a massive weaponized cybernetic Ape, and all you have to do is escape your creator who wants to keep you a lifelong captive; all while hanging onto the edge of a skyscraper. Make sure you don't fall off because while blasting and swating drones that are set to take you down. You get to fire projectiles and fight evil battlebots, but balancing on the narrow catwalk can bring out your inner vertigo, so battle that hard as well!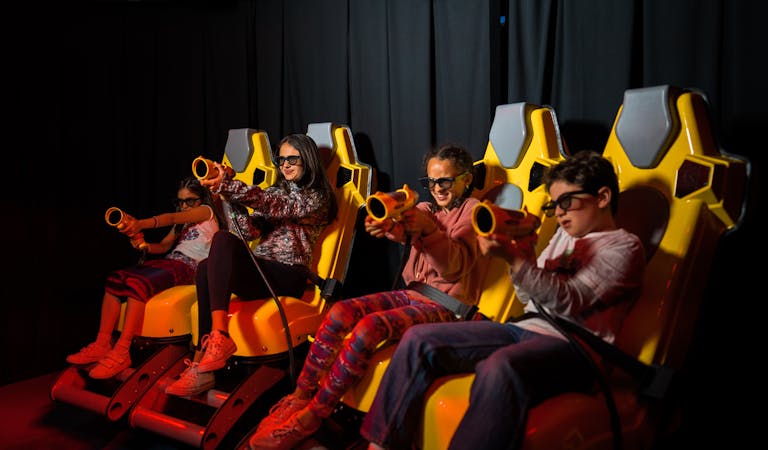 Burj Drop
When we see window cleaners, we all wish our job was as hunky dory as theirs. Casually hang about buildings and scrub windows. But what if you're the window cleaner of the world's tallest building and your cables start snapping one by one? Get to experience this with the combination of a VR set and immersive tactics that allows you to actually feel the drop. It's terrifying and will have you clutching onto air for your life!
The Raft
This one's a four-player experience where teamwork is paramount and there's no way you're escaping the wrath of supernatural creeps without combining forces with your fellow players. This thrilling multiplayer VR experienc has you and your friends boarding The Raft and setting out to the heart of the swamp and combat outer wordly creatures attacking you from everywhere; the sky, water and shore. It will take the combined effort of all players and deployment of select weapons and planned tactics to get you all out safely , so make sure you put on your cooperative hats along with your VR guns before getting onto The Raft.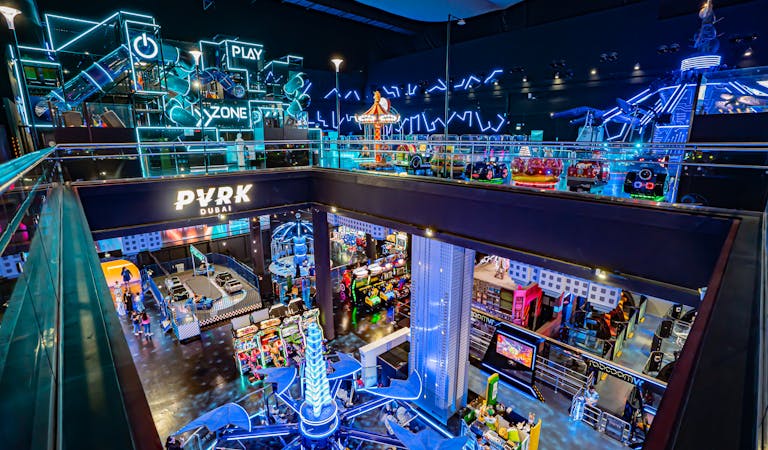 John Wick Chronicles
Role play as the famous hitman John Wick for this thriller and take up challenging targets of assassinating nearly impossible targets as you walk around the virtual city. You also get your very own MP5 ( VR, of course) so feel like a hitman and work like a hitman with this submachine gun in your hand.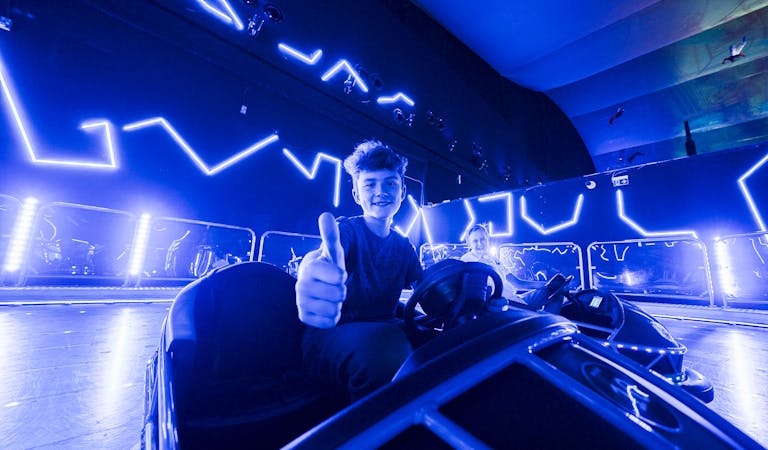 PAYDAY: The VR Heist
Based on the first person shooter video game, Payday: The VR Heist allows you to team up with the tough crews of Dallas, Hoxton, Wolf and Chains as you descend on Washington DC to rob a bank! Probably the only way you can get away with robbing a bank, PayDay: The VR Heist gives you the whole experience through the eyes of the heister, right from walking into the bank, robbing it, shooting cops ; all with a full 360 vision and immersion. So don your mask and get robbing!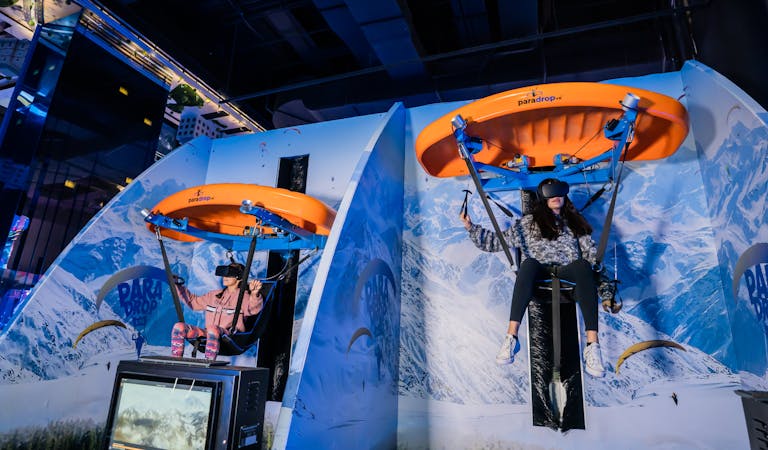 The Walking Dead VR Outbreak
A zombie apocalypse and you're bound to a wheelchair inside a hospital. Start planning because taking out these zombies impaired is not an easy task. The virtual scene depicts a decrepit hospital/asylum with splattered blood and decomposing dead bodies clad in white, so if you're one to get nightmares, steer clear of this experience as it will surely scar you. But, if you're one who has been a fan of The Walking Dead, this zombie slashing, thrilling, spine-chilling, gory game is an answer to all your prayers. PS: Do not open the door, the dead are inside.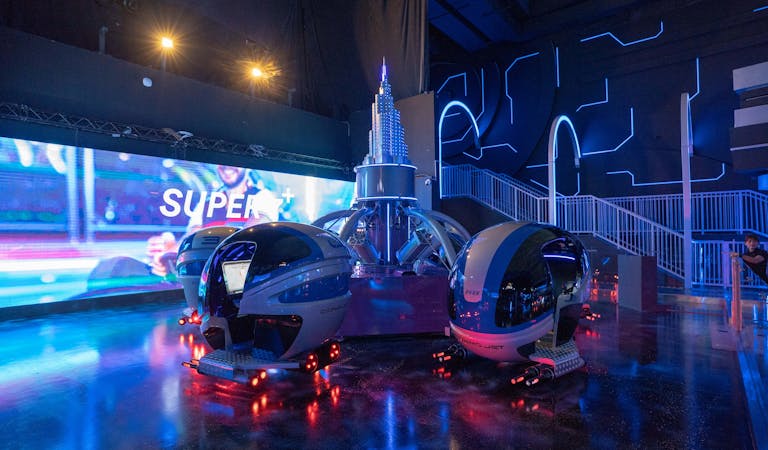 Apart from these 6, there are many more thrilling ones you can experience, like skydiving without jumping off a helicopter on the Plummet, go on a mind numbbing Dune Bash experience with scorpions and snakes crawling by, and hold tight as you as your Dubai Drone taxi spins out of control on a rollercoaster.
If you're going with children and want them to experience the wonders of VR early, you can try the Geminose: The VR Carousel as beautiful creatures join an exploration of magic, music and dance in their mystical world, get on the Travel Bus that transports you to cities from around the world without having to budge a finger and the Robocom that moves you through time and space through the jungle, sea, along with several other thrilling adventures.
If you're a sports fanatic, then the VR Sports section will have you engaged for a long long time; be it tennis, footballs, golf, hockey or boxing. Like we said, Play DXB Dubai has something for everybody and their official tagline Challenge Reality stands duly true. You can end your day at Play DXB with a meal from the PVRK Café that serves out-of-this-world treats which we think is a perfect ending to your out-of-the-world day!
Play DXB Rules & Restrictions
---
Visitors must meet all height, health, size and age restrictions as indicated at the rides.
Food and beverages are not allowed on any of the attractions.
Jumping or cutting the queue, including holding a place for others is strictly prohibited.
Play DXB is a no smoking facility.
Guests should not leave any valuables or personal belongings unattended. Play DXB is not responsible or liable for any lost, stolen or damaged possessions.
Insider Tips
---
The closest parking to Play DXB is the Cinema Parking in Dubai Mall.
While the entry to Play DXB is free, you are required to stock up on credits to pay for rides and games individually, all of them ranging between AED 15 - AED 45.
The Gold Pass (AED 200) can be purchased at the venue giving access to 7 experiences.
For VR fanatics, the Power Pass (AED 192) is the most economical option as it gives unlimited access to all experiences for 3 hours. The Power Pass can only be purchased online and is not available for walk in customers.
If you intend on hitting all the rides, keep aside 3 hours minimum for a sedate and enjoyable experience.
Play DXB tends to get crowded during the weekends, hence plan your trip during the week to avoid the crowds.
All rides are condusive only for children with a minimum height of 110cm. If you're child is shorter than the specified height, it is not advisable to bring them along
Play DXB Dubai Reviews
---
All games are amazing and excellent especially Dubai drone
- Summaya, TripAdvisor, December 2022
It was a nice experience. My daughter enjoyed a lot. Wish we could have more time to explore whatever we had to leave.
- Abdul, TripAdvisor, January 2023
FAQS
---
What are Play DXB Dubai timings?
What is VR World Dubai ticket price?
Is there a pass for Play DXB Dubai?
Where can I buy the VR World Dubai Pay and Play Pass?
What are the top rides in Play DXB Dubai?
Are there any restrictions in Play DXB?
What is the best time to visit Dubai Play DXB?
What is the child ticket price for Play DXB Dubai?
How many rides are there in Play DXB?
Can you buy the pass for Play DXB Dubai on the day?
What are Play DXB Dubai opening hours?