Dubai is a mesmerizing desert city, where soaring temperatures during the hot months can be quite a challenge. As the mercury rises, locals and tourists alike seek refuge from the scorching sun in various indoor attractions and cool destinations throughout the city. In this blog, we'll explore some fantastic places that offer respite from the heat and make your summer in Dubai a delightful experience.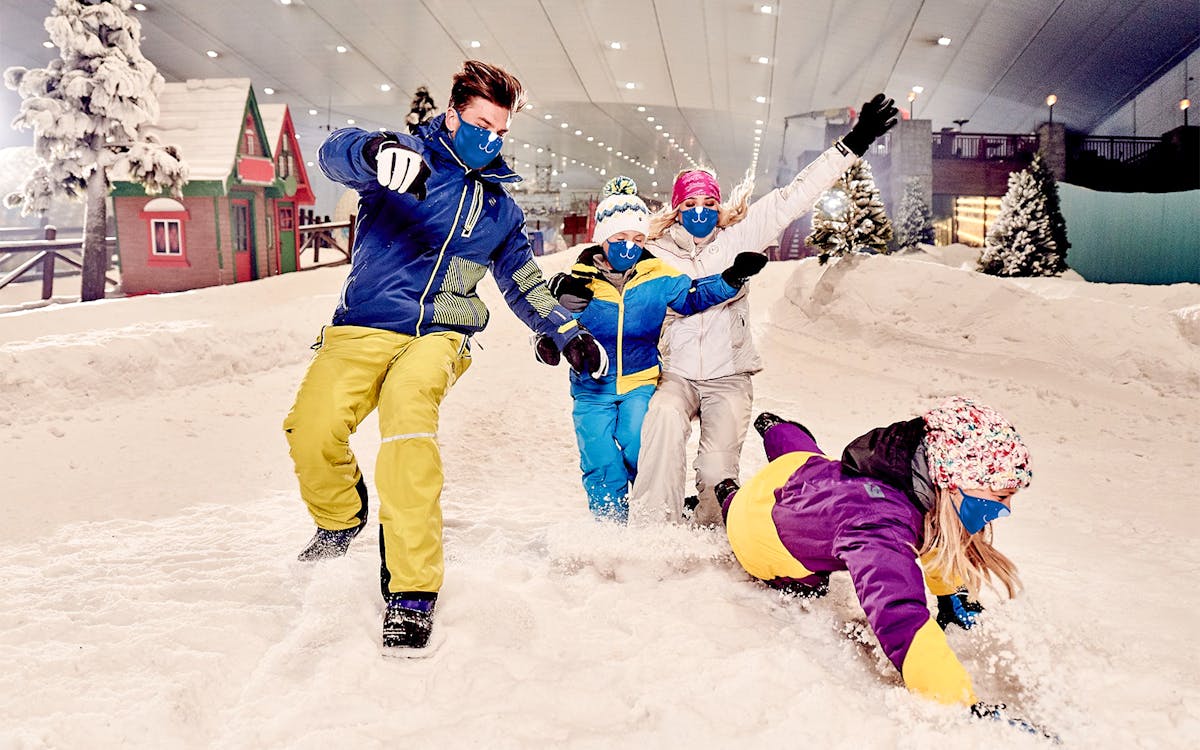 Ski Dubai is an incredible indoor ski resort located in Mall of the Emirates. Spanning over 22,500 square meters, this winter wonderland offers a unique and thrilling experience for snow and ski enthusiasts. With a snow park, five slopes of varying difficulty levels, and a 400-meter-long ski run, visitors can enjoy skiing, snowboarding, tobogganing, or simply playing in the snow. The resort is maintained at a chilly temperature of -1 to 2 degrees Celsius, providing a refreshing escape from Dubai's scorching heat. Ski Dubai is a testament to Dubai's penchant for extraordinary attractions and unforgettable experiences.
Mon to Thu: 10 AM to 11 PM
Fri: 10 AM to 12 AM
Sat & Sun: 9 AM to 12 AM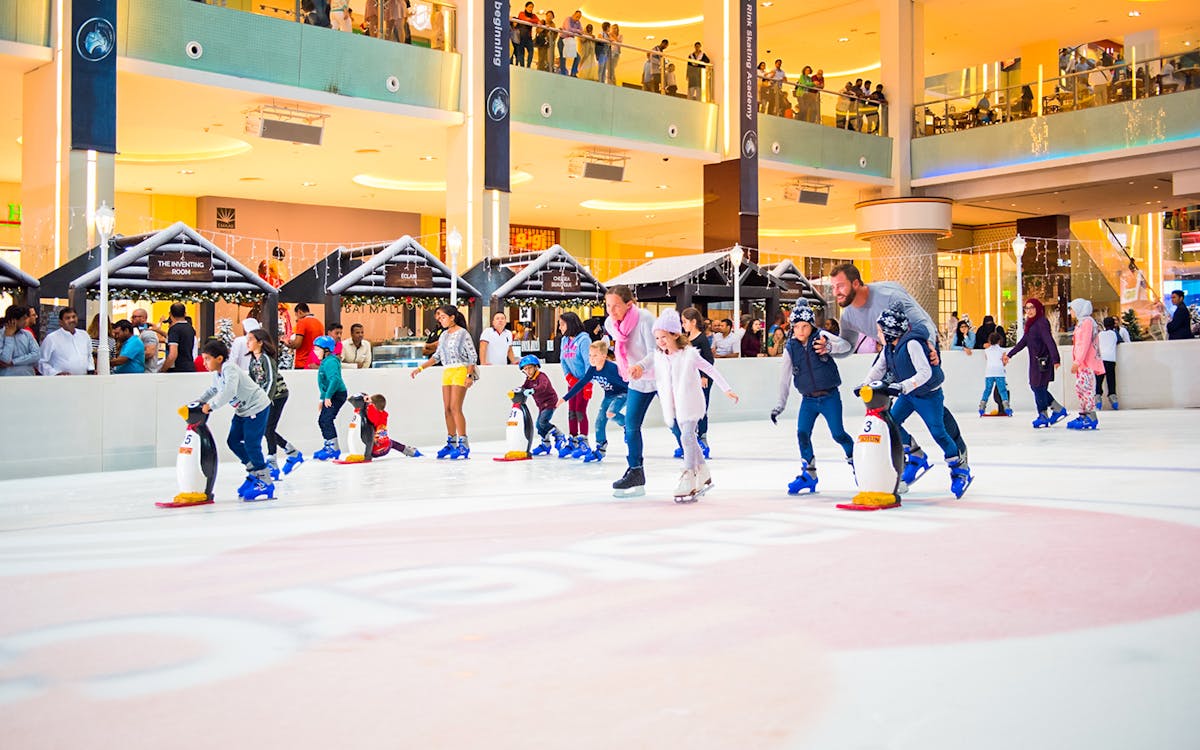 Dubai Ice Rink is a fantastic escape from the scorching heat of Dubai, offering a cool and exhilarating experience for locals and tourists alike. Located in the iconic Dubai Mall, this Olympic-sized ice rink provides a refreshing break from the desert climate. The state-of-the-art facility offers public skating sessions, figure skating lessons, ice hockey, and even disco sessions on ice. Whether you're a skilled skater or a beginner, Dubai Ice Rink caters to all levels of expertise. It's a great idea to visit this rink to beat the heat, as it offers a unique opportunity to glide on ice while enjoying a thrilling and icy adventure.
Mon to Fri: 10 Am to 10 PM
Sat & Sun: 10 AM to 12 AM
Unit GF - 207 - Financial Center Rd - Downtown Dubai - Dubai - United Arab Emirates
Google Map Directions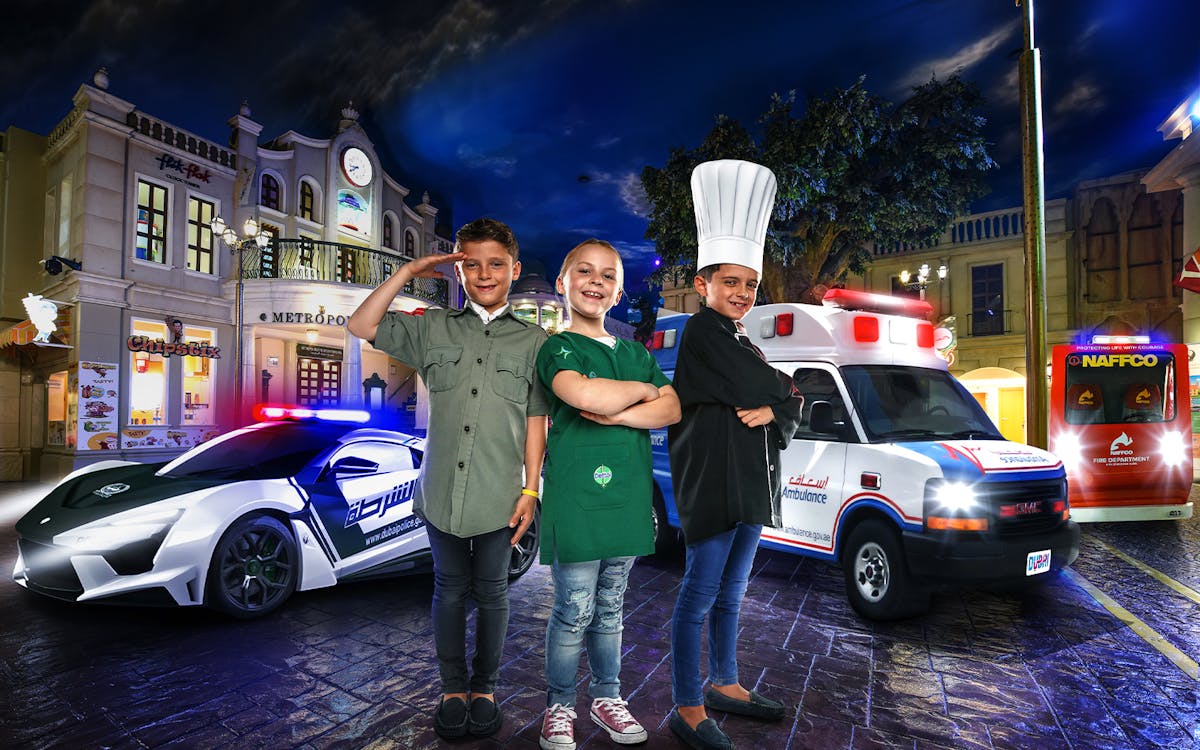 Located in Dubai Mall, Kidzania offers an indoor city specially designed for kids, where they can engage in various role-playing activities and explore different professions. From being a doctor, firefighter, chef, or pilot, children can immerse themselves in realistic scenarios and learn valuable life skills through interactive play. With air-conditioned environments and a wide range of activities, Kidzania Dubai offers a cool and safe haven for kids to have fun, learn, and beat the heat during Dubai's scorching summers.
The Dubai Mall, Second level. Cinema Parking - Financial Center Rd - Dubai - United Arab Emirates
Google Map Directions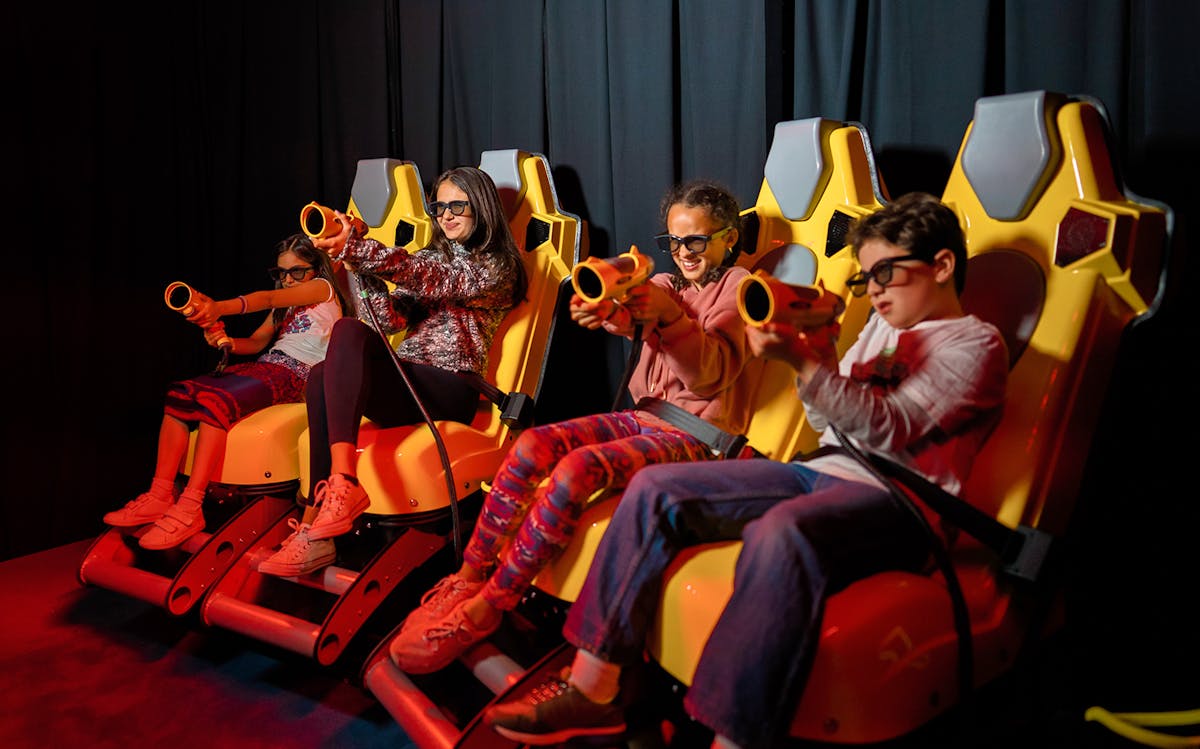 Play DXB is a vibrant and dynamic entertainment center located in Dubai, offering a wide range of thrilling activities for all ages. This expansive venue is a haven for adventure seekers, featuring attractions like indoor skydiving, trampoline parks, zip-lining, climbing walls, and more. With its state-of-the-art facilities and expertly designed courses, Play DXB guarantees an exhilarating experience for visitors. Whether you're looking to test your physical limits, challenge yourself on obstacle courses, or simply have fun with friends and family, Play DXB has something for everyone. It's the perfect destination to indulge in exciting activities and create lasting memories while avoiding the hot sun in Dubai.
Sun to Thu: 12 PM to 10 PM
Fri & Sat: 10 AM to 12 AM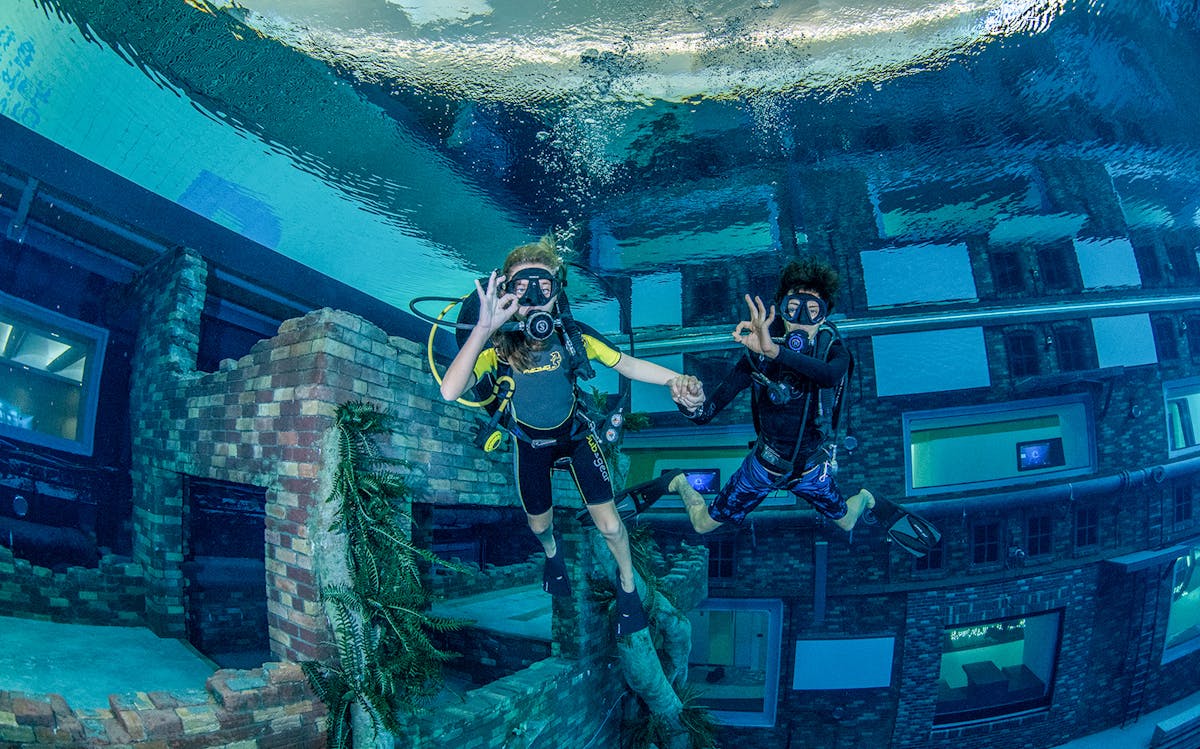 Deep Dive Dubai is an extraordinary diving facility located in the NAS Sports Complex. It holds the record for being the deepest indoor diving pool in the world. This astonishing attraction allows divers to explore a submerged cityscape that replicates a sunken metropolis, complete with buildings, streets, and even a working arcade. The pool has a staggering depth of 60 meters, offering divers a unique and immersive experience. With crystal-clear water, advanced lighting, and impressive underwater features, Deep Dive Dubai provides an unforgettable adventure for both novice and experienced divers. It's a must-visit destination for diving enthusiasts looking to explore the depths in a safe and captivating environment.
LEGOLAND® Water Park Dubai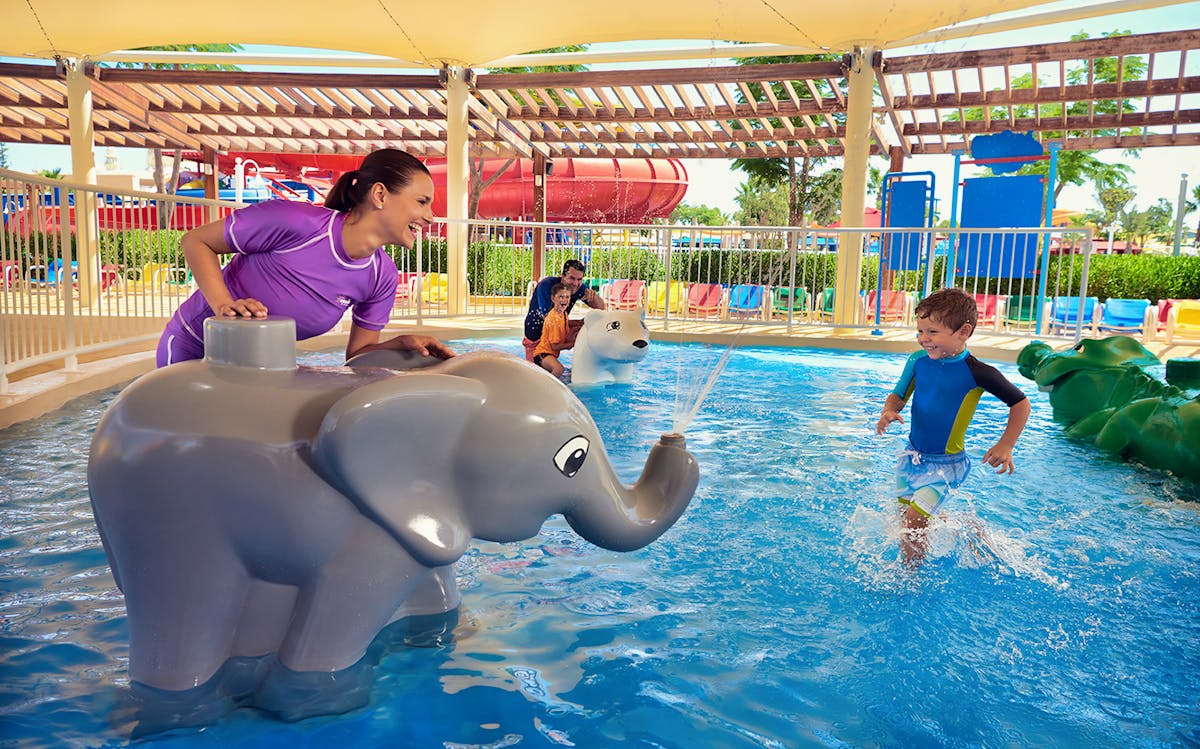 LEGOLAND® Water Park Dubai is a fantastic destination for families and LEGO® enthusiasts. Located in Dubai Parks and Resorts, this water park offers a world of colorful and imaginative fun. The park is filled with LEGO-themed water attractions, slides, and splash areas, providing endless entertainment for children and adults alike. From building your own LEGO raft to exploring the Joker Soaker play area and racing down exhilarating slides, LEGOLAND® Water Park Dubai guarantees a day of excitement and adventure. It has interactive experiences, themed zones, and plenty of opportunities to cool off while creating unforgettable LEGO-inspired memories.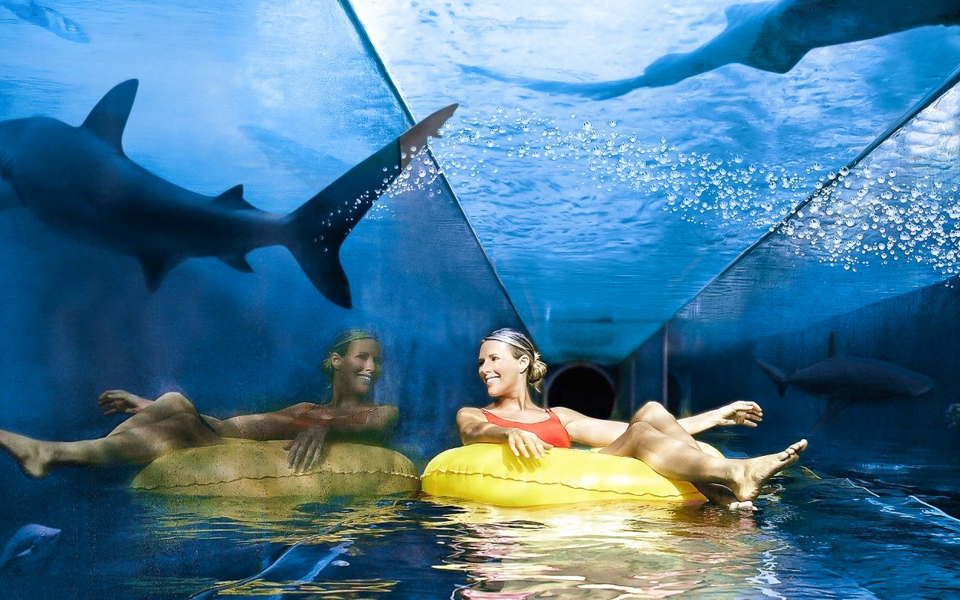 Aquaventure Waterpark in Dubai is a thrilling aquatic paradise that promises an unforgettable experience for visitors of all ages. Located at Atlantis, The Palm, this expansive waterpark offers a multitude of exhilarating rides, slides, and attractions. From heart-pounding water slides like the Leap of Faith and the Aquaconda to the exhilarating Rapids and the tranquil lazy river, there's something for everyone. The park also boasts a private beach, pristine pools, and a dedicated kids' play area. With its stunning views, adrenaline-pumping adventures, and ample opportunities for relaxation, Aquaventure Waterpark is a must-visit destination for those seeking the perfect blend of excitement and leisure in Dubai.
Daily: 9:15 AM to 5:30 PM
Dubai Aquarium & Underwater Zoo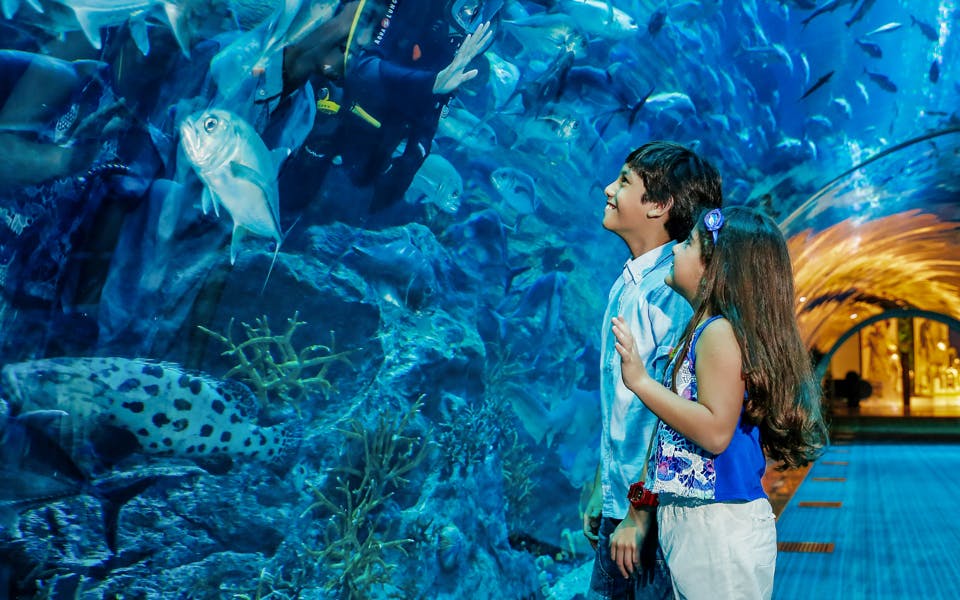 Dubai Aquarium & Underwater Zoo is a mesmerizing attraction that offers an immersive journey into the depths of the ocean. Located in the Dubai Mall, it is one of the largest indoor aquariums in the world. Visitors can marvel at the stunning diversity of marine life as they walk through the tunnel surrounded by a massive cylindrical tank, home to thousands of aquatic creatures. The Underwater Zoo provides a closer look at various ecosystems, including rainforests and rocky shores, and showcases unique species like piranhas, penguins, and crocodiles. With its educational exhibits, interactive experiences, and awe-inspiring underwater landscapes, Dubai Aquarium & Underwater Zoo is a captivating adventure for nature lovers and families alike.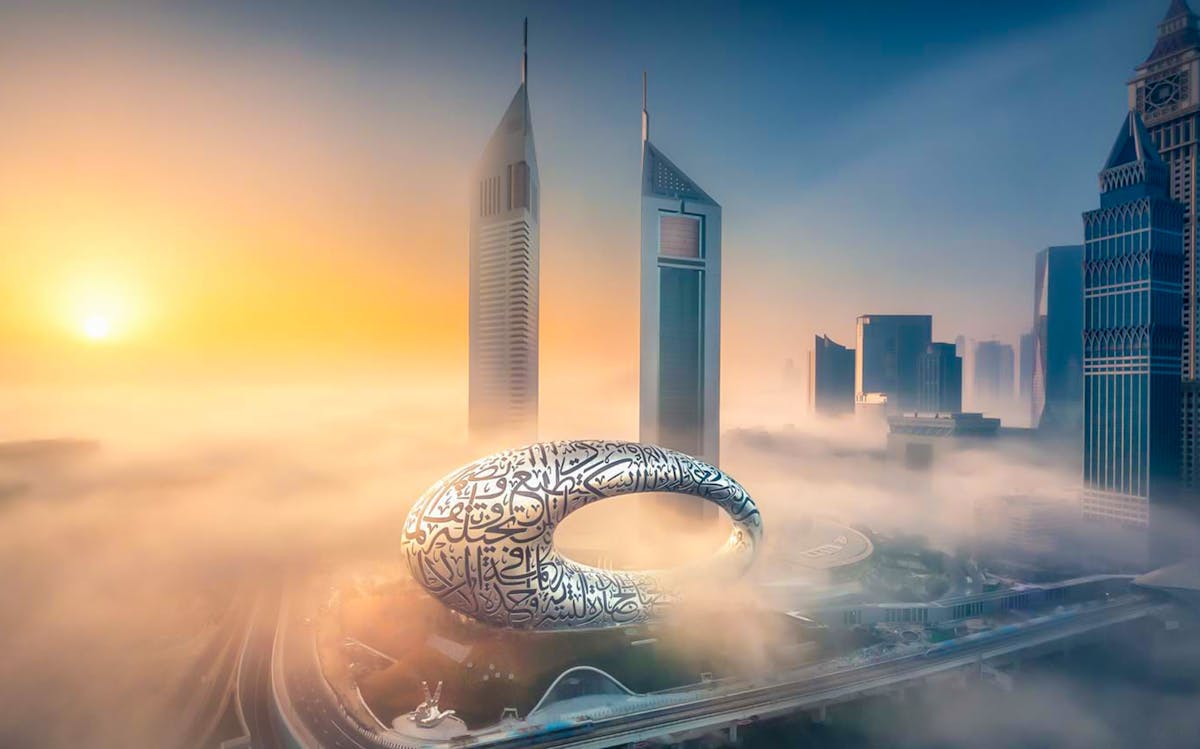 The Museum of the Future in Dubai is an architectural marvel and a symbol of innovation and progress. Located in the heart of the city, this futuristic museum explores the cutting-edge technologies and ideas that shape our world. The museum offers an immersive and interactive experience, showcasing advancements in fields like artificial intelligence, robotics, virtual reality, and sustainable energy. Visitors can engage with thought-provoking exhibits, immersive displays, and participate in workshops and conferences that foster dialogue on future trends and solutions. With its striking design, forward-thinking approach, and commitment to pushing the boundaries of innovation, the Museum of the Future is a must-visit destination for those seeking to explore the possibilities of tomorrow.
67CP+H4Q - Sheikh Zayed Rd - Trade Centre - Trade Centre 2 - Dubai - United Arab Emirates
Google Map Directions
Top Experiences to Beat the Heat in Dubai