Situated on the outer ring of the iconic Palm Islands is the famed Atlantis, The Palm Resort. Within it's grounds lies the largest waterpark in all of the Middle East and Europe, the Aquaventure Waterpark. An award-winning waterpark, Aquaventure will allow you to experience record breaking water rides and slides, discover what it feels like to swim with sharks and rays at close and secure proximity, or simply unwind at the 700 meter stretch of pristine beach or the numerous reserved seating areas in the park. Aqua venture brings the best of what one can experience in a waterpark, making it without doubt the best waterpark in Dubai.

With so much to offer, Aquaventure is a waterpark that you shouldn't miss on your visit to Dubai. Not only does it offer one of the best waterpark facilities, but also provides a wonderful respite from the heat and a fun day out out with friends and families. Here is all you need to know about the Aquaventure Waterpark before you go out and make a splash.
Aquaventure Waterpark in a Nutshell
Aquaventure has won many awards, including the title of the "Best Waterpark in the Middle East 2015" on TripAdvisor and "Middle East's Leading Waterpark 2016" by the World Travel Awards and we can see why. There are a huge number of attractions for one to enjoy at Aquaventure. You can hurtle down the 90-foot Leap of Faith at the Tower of Neptune into a shark lagoon, spiral down the Aquaconda or take a raft and cruise through the Shark Tunnel. However, one of the biggest attractions at Aquaventure is Poseidon's Revenge. A trapdoor opens beneath you and you plummet 75 feet before the slide arcs you through a double loop. There are numerous other breathtaking rides for thrill seekers as well as a play area for children, a lazy river for you to float down and fountains and flumes for all to enjoy.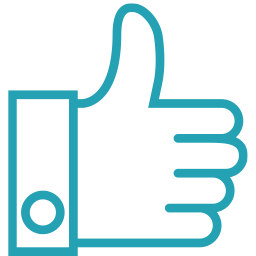 Good for
Aquaventure is perfect for thrill-seekers as it has the most thrilling rides of all waterparks in Dubai.
If you want more than just a waterpark experience, then head to the Aquaventure Beach or the Lost Chambers Aquarium.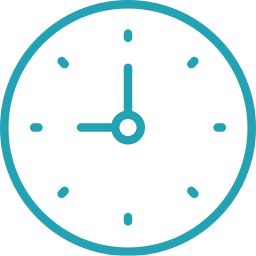 Hours
The park is open 365 days of the year, from 10:00 am to sunset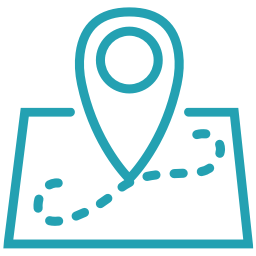 Address
Atlantis The Palm, Crescent Road, Dubai, UAE
Get Directions
Tickets to Aquaventure
Aquaventure Waterpark ✪
Headout Price - AED289
Quick Jumplinks to Navigate the Guide
Aquaventure Waterpark Ticket Options
---
You can purchase tickets for Aquaventure Waterpark online in advance or at the venue itself. There are several ticketing booths located at the entrance of Aquaventure Waterpark for you to purchase tickets to the park. Again, please remember that if you are staying at the Atlantis Resort, you can access the waterpark for free.

Given the popularity and its very favourable location, Aquaventure faces a heavy footfall during the weekends. Hence, it is advisable to book your tickets in advance. Advance tickets can be bought online while only same day tickets are available at the ticket booths. If you are looking to purchase discount Aquaventure tickets, you can do so with Headout, a trusted online marketplace. Headout regularly offers exclusive discounted Aquaventure tickets at up to 15% off the regular price.
Headout Ticket Advantages
• Discounts - Discounts of up to 10%. Use code AQ10 and save 10% on your Aquaventure tickets.
• Instant Confirmation - Your tickets will be emailed to you instantly after purchase.
• Easy Use - Simply display the tickets on your phone to gain seamless access to Aquaventure Watepark.
Aquaventure Ticket Deals
---
Annual Pass
---
Get unlimited access to Aquaventure water park for an entire year with an annual pass.
AED 990 for those who are 1.2 metres and above in height and AED 495 for those below 1.2 metres in height.
Inclusions
25% off on Aquaventure Waterpark Food & Beverage outlets
25% discount on Aquaventure Waterpark General Admission Rate for up to 3 guests accompanying the cardholder
Up to 20% off at Dolphin Bay & Sea Lion Point and 40% off at The Lost Chambers Aquarium
25% discount on Ray Feeding and 25% discount on The Lost Chambers Aquarium Back of House Tour
20% discount on Aquaventure Waterpark retail outlets
Learn more more about the Aquaventure Waterpark Annual pass.
Atlantis The Palm
---
Aquaventure is located within the brilliant Atlantis The Palm Resort. if you wish to experience more than just a waterpark then Atlantis is the place to be at. The Lost Chambers Aquarium and Dolphin Bay are two such experiences that are one of a kind and a must if you're visiting Dubai.
Lost Chambers Aquarium
The mythical world of Atlantis has been recreated into a state of the art aquarium that is home to over 65,000 creatures in the Atlantis resort. Located in the magnificent Palm Jumeirah, Lost Chambers Aquarium is adorned by Atlantis themed lagoons and chambers.
Headout Price - AED82
Dolphin Bay
Savor an up close and personal interaction with an endearing bunch of dolphins at Atlantis' Dolphin Bay. Here, you can watch their distinctive, adorable behavior as you step into their natural habitat or even play with these darling mammals. Check out our in-depth Dolphin Bay Guide to learn more about this amazing attraction on the Palm Islands.
Headout Price -
Sign up for our monthly newsletter
Your dose of travel fix - from hacks and deals to travel tips and everything in between, delivered monthly to your inbox
Please enter a valid email
Unsubscribe anytime
Aquaventure Waterpark Rides
---
The Tower of Poseidon
An emphatic collection of record-breaking slides and rides, The Tower of Poseidon requires guests to be above 1.2 metres in height.
1. Aquaconda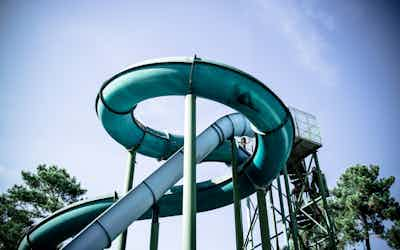 The Aquaconda is the world's largest waterslide. You and your friends will slide through a long serpentine tunnel of excitement before you are dropped into the largest fibre glass tube in the world.
2. Zoomerango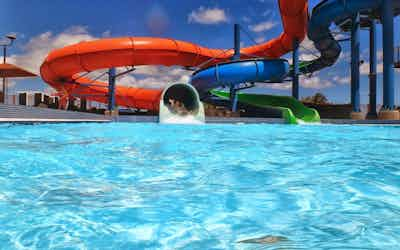 Zoomerango is known to make you feel gravity like no other ride does. You will feel a mix of sensations as you slide up and down the giant Zoomerango slide.
3. Poseidon's Revenge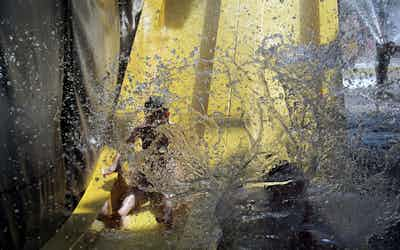 The most thrilling ride at Aquaventure, Poseidon's Revenge has you wait in a chute before the trapdoor opens suddenly, sending you plummeting down at 60 km/hr through the heart of Poseidon's Tower.
4. Slitherine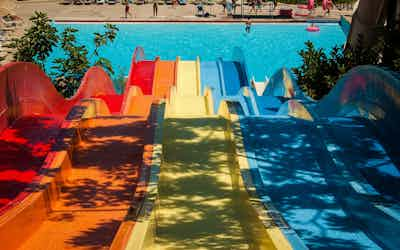 Slitherine is the first dual waterslide where you can compete against your friends and slide through a wild frenzy of twist and turns to see who is the fastest.
The Tower of Neptune
Discover a unique range of thrilling slides at the Tower of Neptune. The Tower of Neptune requires guests to be above 1.2 metres in height.
1. The Leap of Faith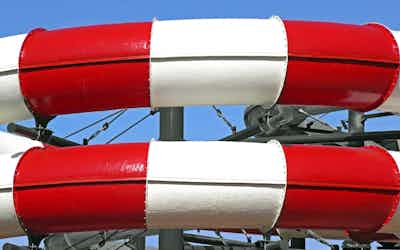 A heart-pounding ride, Leap of Faith drops you down a 9-storey slide in just over a second to give you one of the most adrenaline pumping experience in the park.
2. Shark Attack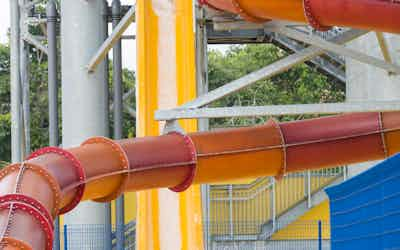 Journey down to the core of the Tower of Neptune in a one or two-person tube before you emerge in a shark lagoon. The Shark Attack is a unique experience that brings you closer to these feared predators of the sea.
3. Water Coasters
These water slides use innovative technology to help you go up and down twisting tunnels on jets of water. Once you have navigated your way through these tunnels, you will emerge out into the Lazy River.
River Rides
Aquaventure's waterways snake throughout the park and offer a unique way to discover the various sections of the park. Grab a floatable tube and enjoy the ride.
1. The Rapids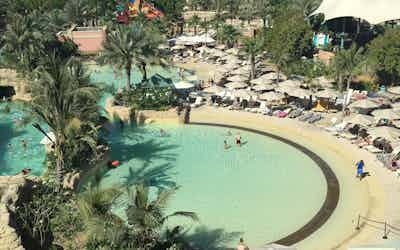 A 1.6 kilometre long river, the Rapids offers the excitement of white water throughout its length.
2. The Torrent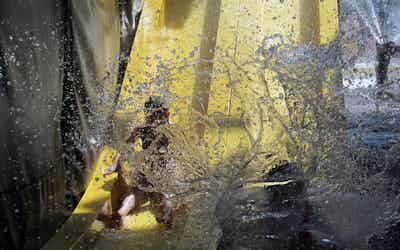 The Torrent is a wave generator that produces sheet waves as well as swells up to meter high.
3. Zero Entry Pools
Zero Entry Pools are present throughout the park and allow you to take a leisurely dip as you cruise down the Aquaventure's waterways.
Other Experiences
Aquaventure offers more than your typical waterpark facilities. Apart from some of the most thrilling and record-breaking rides, you can also partake in these unique experiences.
1. Shark Safari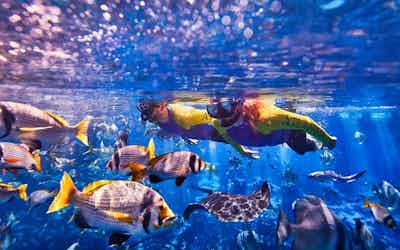 You do not need to be a scuba diver to experience swimming with the sharks. Put on a special helmet and dive into the lagoon for one of the most unique experiences at Aquaventure Waterpark.
2. Ray Feeding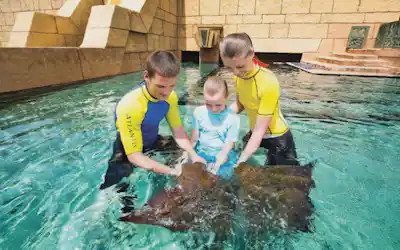 Step right into the shallow Aquaventure Waterpark's Shark Lagoon to hand-feed the cute cownose rays that call the lagoon home.
3. Splashers Kids Play Area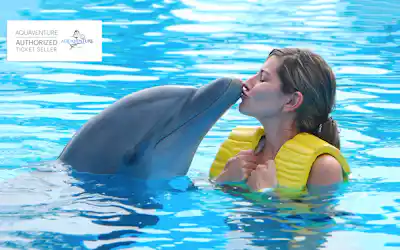 Designed for the little ones, Splashers is a play area for children full of open and closed slides, climbing frames, hanging bridges and water cannons.
4. Aquaventure Beach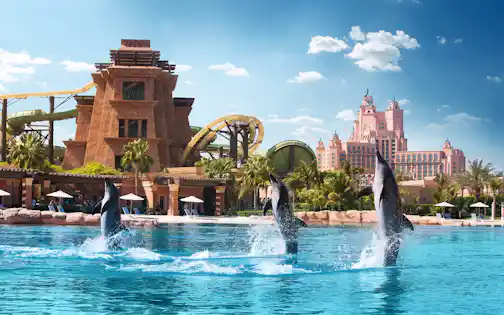 The only waterpark in Dubai to have a private beach for its patrons, Aquaventure Beach is a pristine 700m stretch of white sand beach for every one to enjoy.
Aquaventure Waterpark Reviews
---
The Good
Aquaventure Waterpark is one of the largest waterparks in the world, and the largest in all of Europe and Middle East combined. This vast expanse allows it to house some of the most unique and record-breaking rides and slides to be found anywhere. From 9-storeyed plunges down a chute to ride inflatables in rapids that send you down as well as up slides on water jets, there is something for everyone to enjoy.

The location of Aquaventure also adds to its popularity. It is situated on the Palm Islands and visiting Aquaventure means you will be visiting the Palms as well. The Palms are an iconic Dubai attraction that feature on every Dubai visitors list. Since most other recreational parks are located outside or on the outskirts of Dubai, Aquaventure's location is a real boon.

Apart from that, Aquaventure is located in the Atlantis Resort. Entrance to the park is free for guests staying at the Atlantis. There are also other world famous experiences at the Atlantis such as the Dolphin Bay where you can swim and interact with dolphins as well as enjoy a dolphin show, Sea Lion Point where you can take photos with cuddly seals and the Lost Chambers Aquarium.
The Bad
Like most theme parks in Dubai, the only drawback you will face is the number of visitors you might encounter at the park on weekends. To avoid the rush, it is advisable that you visit the park on weekdays.
Loved Aquaventure Waterpark. The waterpark was great fun, never seemed crowded and we never had to queue for water slides. This Theme Water Park is one of the best in UAE, there are many rides and moreover water fountains on walk path is great idea considering 50 degrees heat in city. Must visit - its worth every penny if you are confused between Wild Wadi and Aquaventure I vote for aquaventure because of bigger area and better experience.
Saad H, TripAdvisor, October 2017
It was a lot of fun to visit Aquaventure, since Dubai is very hot, this is an excellent way to deal with the heat and take advantage of the sunshine in the most fun way possible. The Poseidon's Revenge is definitely a ride worth trying. We combined Aquaventure with the Atlantis aquarium, had a great afternoon in Atlantis diving with the sharks then cooling of in the waterpark. A fun activity to consider for the day.
Defne, TripAdvisor, November 2017
Aquaventure Waterpark - All You Need to Know
---
Park Restrictions
Outside food or beverages
Any items deemed potentially harmful
Ice coolers or cold boxes
Pets (with the exception of service animals)
Ice coolers or cold boxes
Smoking in non-designated ares
Park Rules & Regulations
Entrance to the park is free for residential guests of the Atlantis Resort.
Your Aquaventure Waterpark ticket includes same day access to the private Aquaventure Beach, a 700m stretch of pristine white sand.
Children ages two and above require a valid ticket to enter the park. Also, all children under the age of 12 must be accompanied by an adult at all times.
Outside food and beverages, alcohol and glassware are not permitted in the park.
Aquaventure Waterpark is a shallow pool recreational zone and hence no diving is permitted anywhere in the park.
Life jackets are complimentary and available at the towel rental booths.
Getting to Aquaventure Waterpark
---
By car
Aquaventure Waterpark's location is very convenient for all residents of Dubai. If you are driving to Aquaventure, then you need to proceed on the Sheikh Zayed Road towards Jebel Ali. Opposite Mall of the Emirates, at Interchange 4, you need to turn right towards Souk Madinat Jumeirah. At Souk Madinat Jumeirah, turn left on Al Sufouh Road and drive straight for four kilometres then take The Palm exit on your right.

By Public Transport
Every cab driver will easily be able to take you to Aquaventure. Should you be taking the Dubai Metro, take the line that heads down towards Jebel Ali and stop at the Mall of the Emirates Station. From here, you can take a taxi to the waterpark.

Aquaventure Waterpark Dining Options
---