Welcome to the dazzling city of Dubai, a captivating destination that offers a multitude of adventures for both adults and children alike. If you're planning a family vacation, Dubai is the perfect choice, as it seamlessly combines entertainment, culture, and luxury. This vibrant metropolis in the United Arab Emirates boasts an array of attractions and activities that will keep kids enthralled throughout their stay.
Dubai offers a unique blend of modern marvels and traditional charm, creating an immersive experience for young minds. From towering skyscrapers to pristine beaches, from thrilling theme parks to enchanting desert safaris, Dubai has it all! Children can explore the magical sights of The Palm, embark on thrilling rides at Motiongate, or enjoy an unforgettable day at Legoland Dubai.
Moreover, Dubai's commitment to being a family-friendly destination is evident in the "Kids Go Free" offer available at many of its renowned attractions. This fantastic promotion allows children to enjoy complimentary entry to various attractions, making it an even more enticing choice for families. So, pack your bags, bring your little ones along, and prepare for an unforgettable adventure in Dubai.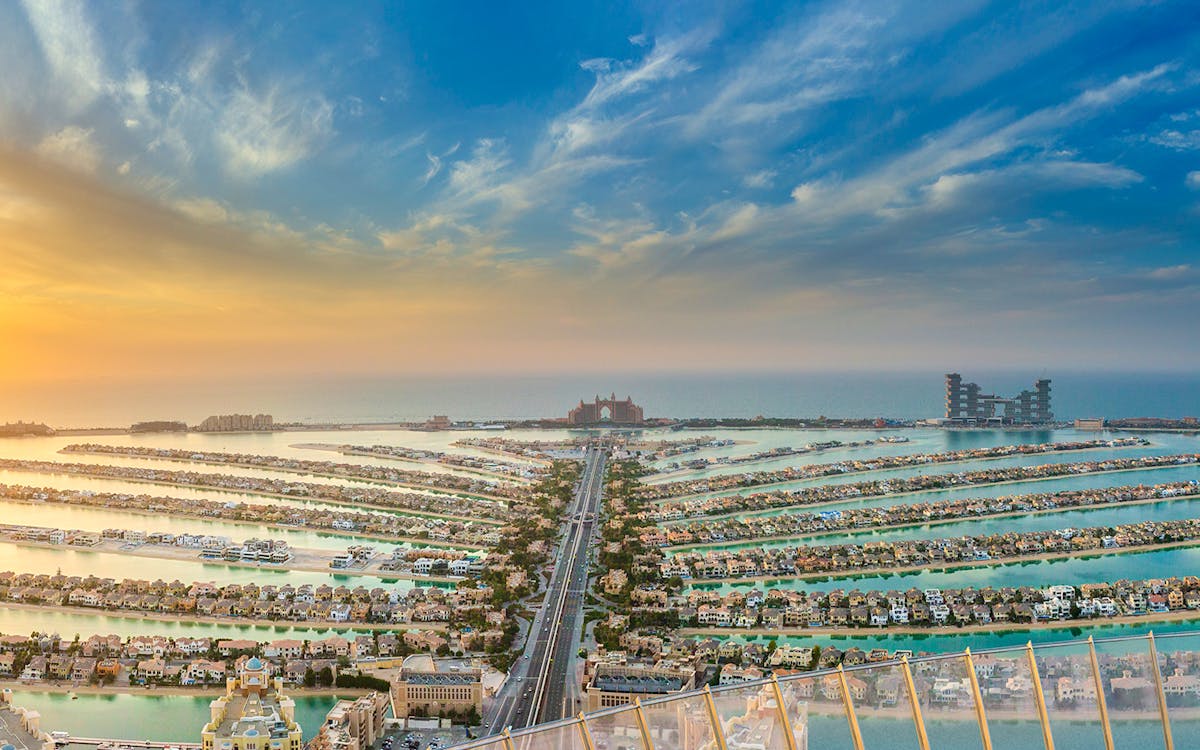 The View at The Palm in Dubai is the perfect choice for a family outing with kids. Nestled on the iconic Palm Jumeirah, this awe-inspiring observation deck offers an array of attractions that cater to all age groups.

First and foremost, the panoramic views of Dubai's skyline from View at The Palm are simply breathtaking. Kids will be mesmerized by the towering skyscrapers, glittering coastline, and the impressive Palm Jumeirah itself. The stunning vistas provide an excellent opportunity for children to learn about architecture, geography, and the city's rapid development.

Moreover, View at The Palm boasts interactive exhibits and educational displays, designed specifically with young visitors in mind. Kids can engage in fun and informative activities that teach them about marine life, sustainability, and the fascinating history of the Palm Jumeirah.
Mon to Thu: 9 AM to 3 PM and 6:30 PM to 10 PM
Fri to Sun: 9 AM to 3 PM and 6:30 PM to 12 AM
LEGOLAND® Water Park Dubai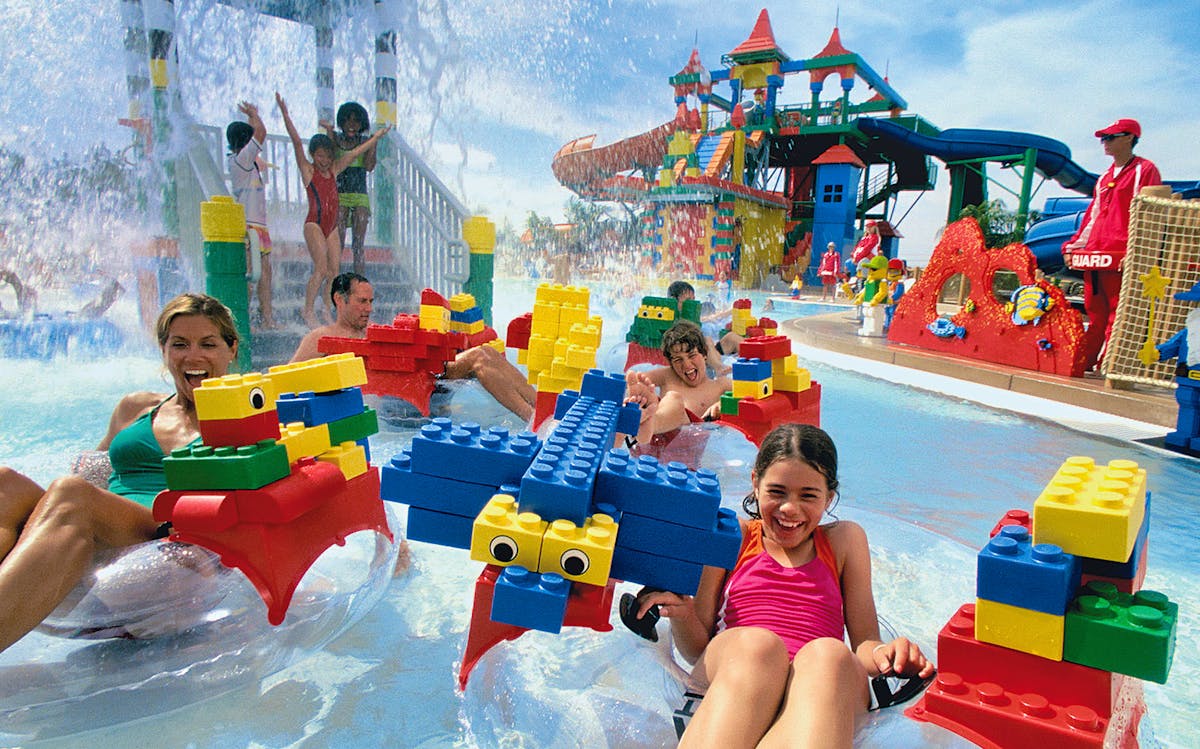 Visiting LEGOLAND Water Park in Dubai is an absolute delight for families looking for a fun-filled outing with kids. This vibrant water park, inspired by the beloved LEGO brand, offers an array of attractions that cater specifically to children.

One of the highlights of LEGOLAND Water Park is its wide variety of water slides and splash zones, designed with safety and excitement in mind. From gentle slides for younger children to thrilling rides for older kids, there's something for everyone. The park's interactive LEGO-themed play areas further enhance the experience, allowing kids to build, create, and explore to their heart's content.

Additionally, LEGOLAND Water Park boasts a dedicated area for toddlers, ensuring that even the youngest members of the family can have a blast in a safe and age-appropriate environment.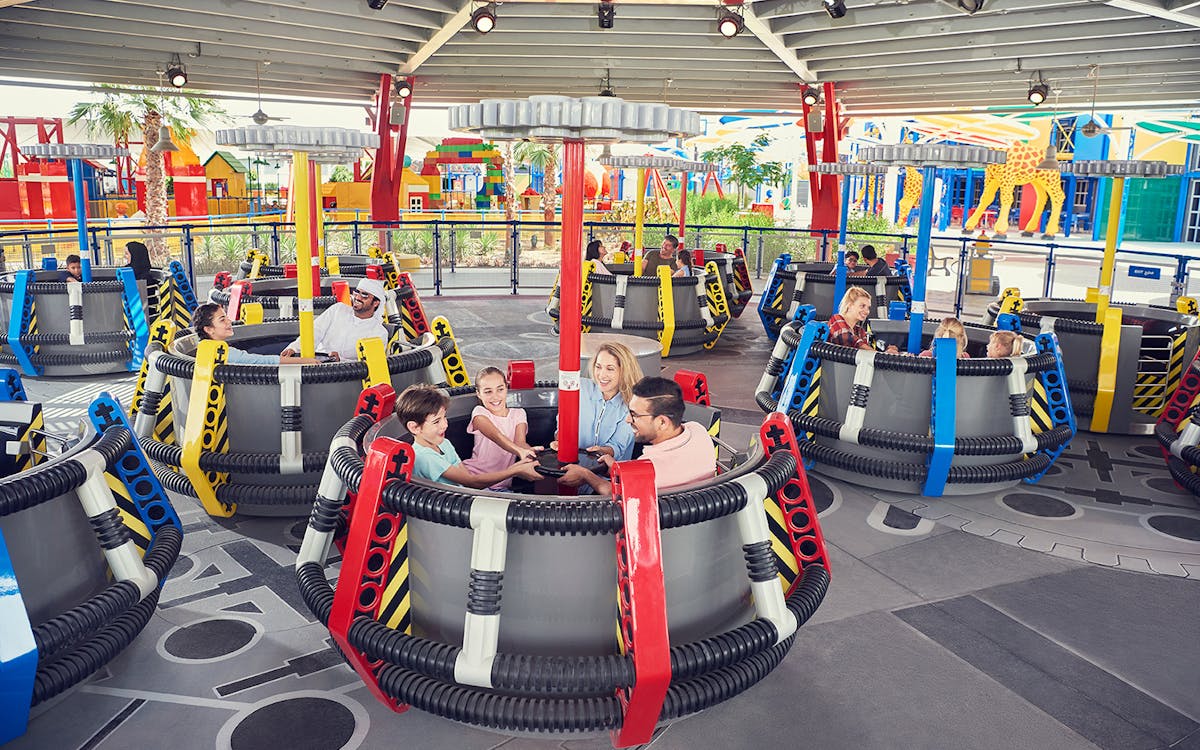 This world-renowned theme park brings the beloved LEGO brand to life, offering a wealth of attractions that cater to children of all ages. Visiting LEGOLAND Dubai promises a day of endless fun and creativity!

What sets LEGOLAND Dubai apart is its commitment to fostering children's creativity and imagination. The park's LEGO-themed play areas and building zones provide endless opportunities for hands-on engagement. Kids can unleash their artistic abilities, construct impressive LEGO masterpieces, and even participate in workshops guided by LEGO experts.

To make the visit even more enjoyable, LEGOLAND Dubai offers a wide selection of dining options. From family-friendly restaurants to convenient snack stands, hunger pangs are easily satisfied, ensuring a hassle-free experience.
Mon to Fri: 10 AM - 6 PM
Sat & Sun: 10 AM - 7 PM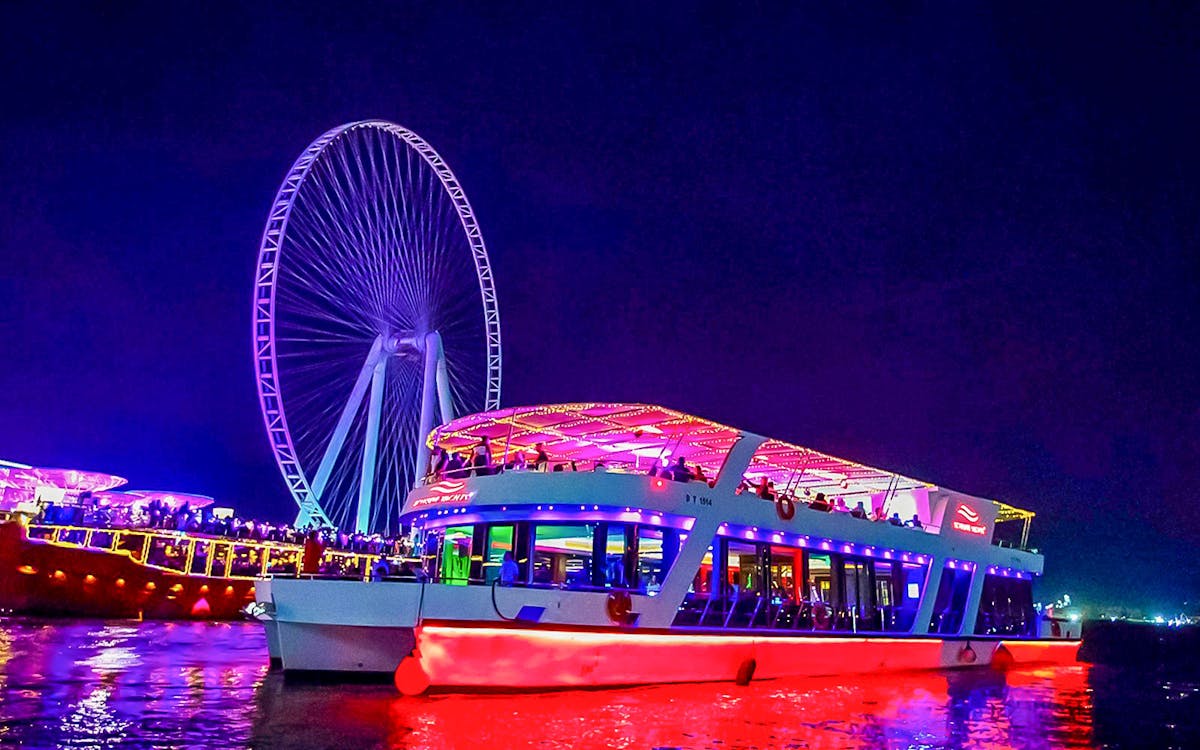 Embarking on a Marina Dinner Cruise in Dubai is an ideal choice for a family outing with kids, promising a unique and unforgettable experience. This enchanting cruise along the city's picturesque marina offers a delightful combination of scenic views, delectable cuisine, and family-friendly entertainment.

Marina Dinner Cruise provides a stunning backdrop of Dubai's iconic skyline, illuminated by the shimmering lights of towering skyscrapers. Children will be captivated by the panoramic views and the chance to see famous landmarks like the Palm Jumeirah and Atlantis The Palm from a different perspective.
Boarding: 8 PM
Crusing: 8:30 PM - 10 PM
Xclusive Marina-Behind Al Majara Tower, 34FP+WQW - Dubai Marina - Dubai - United Arab Emirates, Dubai
Google Map Directions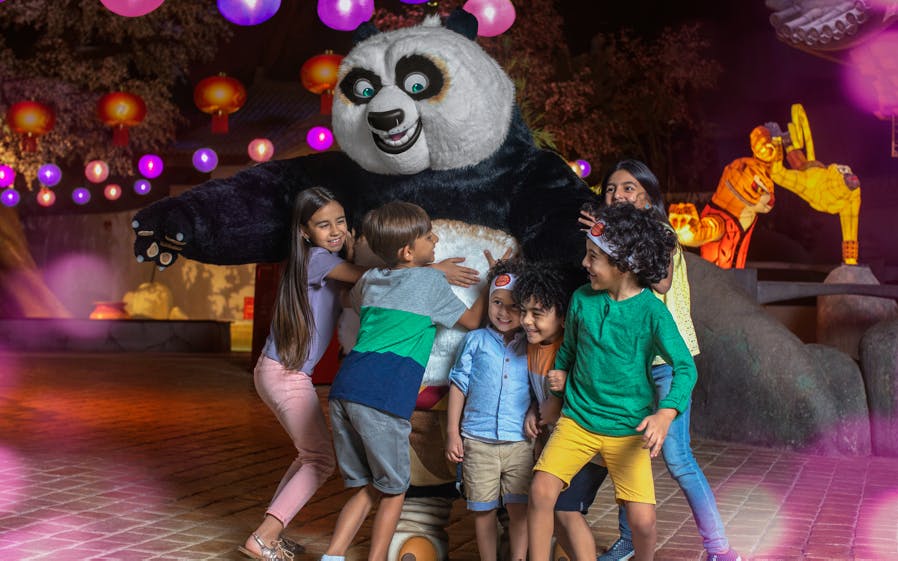 Visiting MOTIONGATE™ in Dubai is an absolute must for families seeking an unforgettable outing with kids. This immersive theme park brings the magic of Hollywood to life, offering an extraordinary blend of thrilling rides, captivating shows, and beloved movie-themed attractions.

A major reason MOTIONGATE™ Dubai is perfect for families is its wide range of attractions that cater to all age groups. The park's meticulously crafted movie-themed zones, such as DreamWorks Animation, Sony Pictures Studios, and Lionsgate, allow kids to step into the worlds of their favorite films and characters.

The theme park also offers engaging live shows and interactive experiences that spark the imagination and creativity of children. From stunt shows and character meet-and-greets to behind-the-scenes tours, kids have the opportunity to be part of the magic.
Sun to Thu: 11 AM to 8 PM
Fri & Sat: 11 AM - 9 PM
Yellow Boats Dubai - Speedboat Tours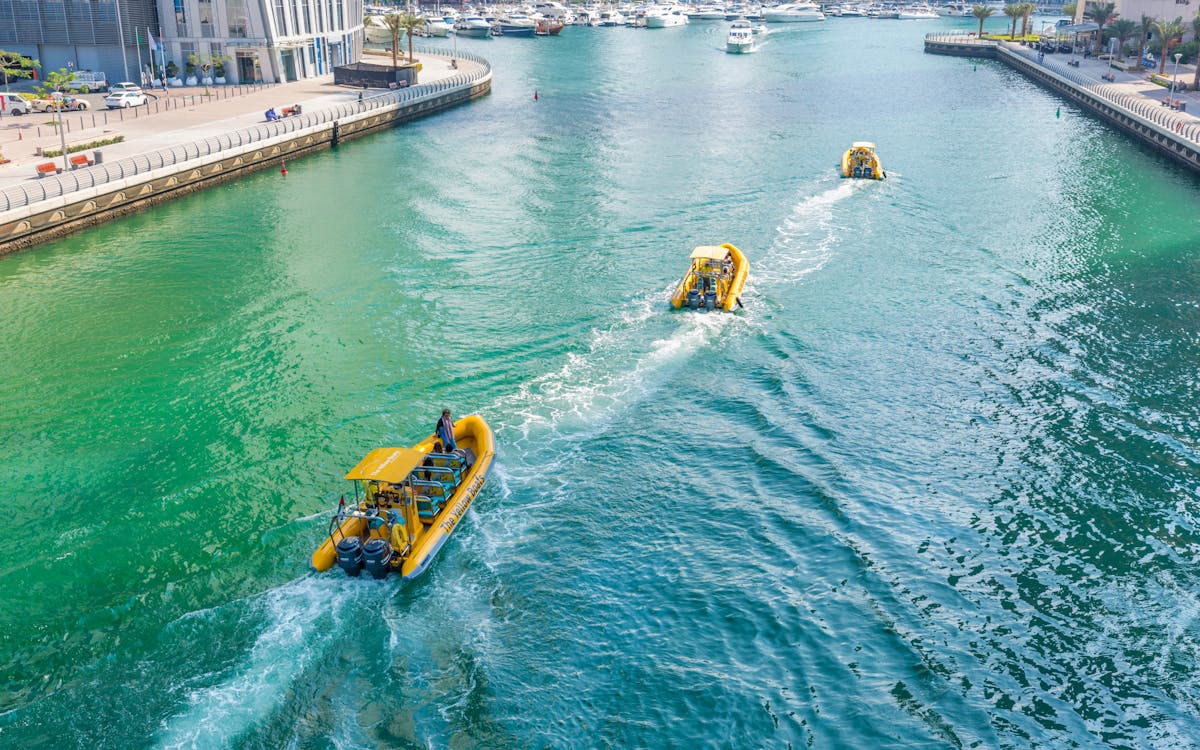 This high-speed adventure combines breathtaking views, educational commentary, and family-friendly fun.

The exhilarating ride that Yellow Boats Speedboat Tours provide, makes it a hit amongst families! Kids will be thrilled as the speedboat zips across the waves, providing an adrenaline-pumping experience that they will never forget. The tour also allows children to appreciate Dubai's iconic landmarks from a unique perspective, including the Burj Al Arab, Palm Jumeirah, and Atlantis The Palm.

Kids can learn about the city's development and the fascinating creatures that inhabit its waters, adding an educational element to the experience.
Hours vary depending on tour chosen
From 9 AM to 8 PM.
City Sightseeing: Hop-on-Hop-off Tours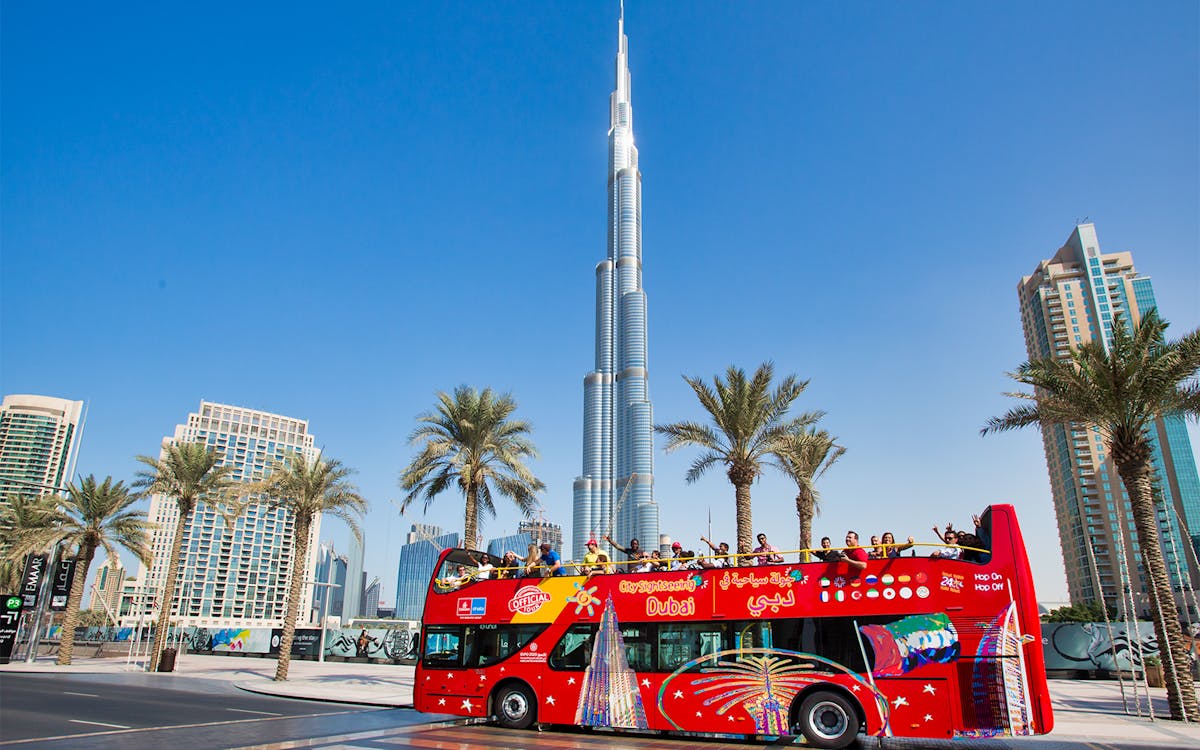 Embarking on a City Sightseeing Hop on Hop off Tour in Dubai is an excellent choice for a family outing with kids, providing a convenient and comprehensive way to explore the city's iconic landmarks.

A huge advantage of the City Sightseeing Hop on Hop off Tour is its convenience and flexibility. Families can easily hop on and off the double-decker buses at various stops, tailoring the itinerary to their preferences and the kids' interests. The informative audio commentary on board offers fascinating insights into the city's history, culture, and attractions, engaging children in an educational and entertaining way.


Red Route - 80 mins Loop, 30 mins Frequency
Blue Route - 130 mins Loop, 60 mins Frequency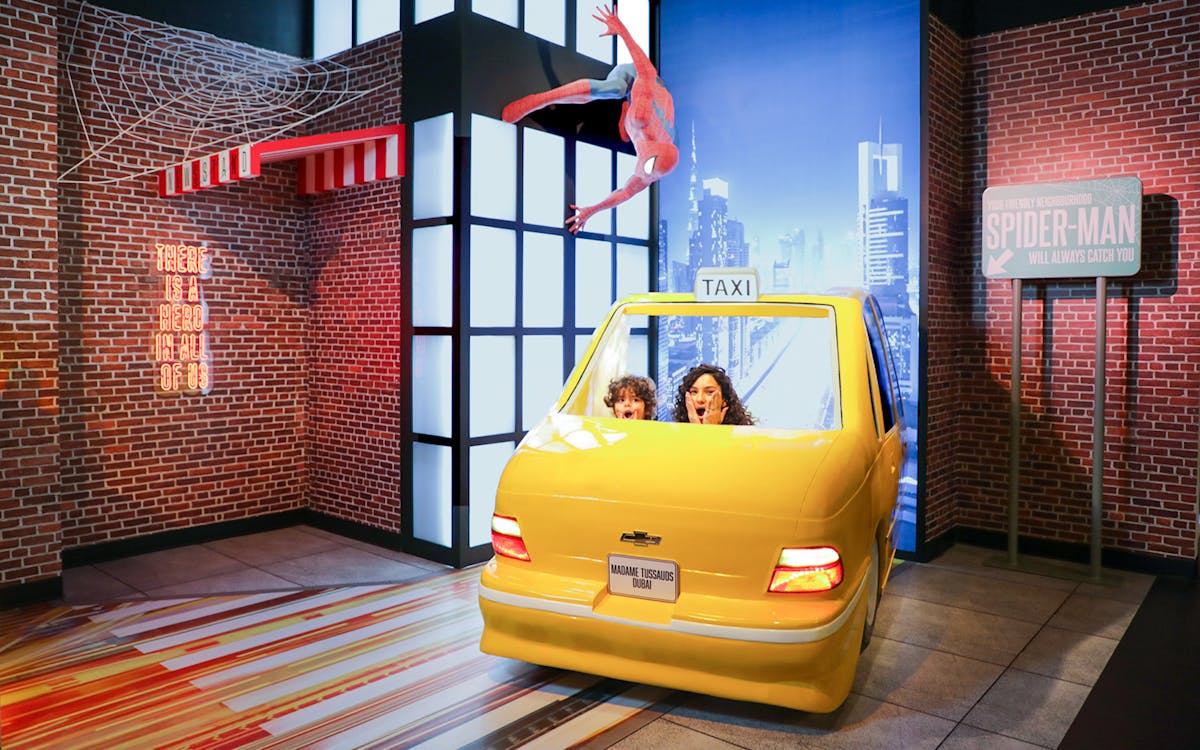 Visiting Madame Tussauds Dubai is an ideal choice for a family outing with kids, offering a unique and immersive experience that blends entertainment and education. This world-renowned wax museum provides a captivating opportunity for children to interact with lifelike wax figures of their favorite celebrities, historical icons, and superheroes.

One of the main reasons Madame Tussauds Dubai is perfect for families is the chance to meet and pose with famous figures from the world of entertainment, sports, and politics. Kids can snap selfies with their beloved superheroes, dance alongside music legends, and even step into the shoes of influential leaders.

In summary, a visit to Madame Tussauds Dubai guarantees a family outing filled with excitement and wonder. With its lifelike wax figures, interactive experiences, and educational elements, it offers an entertaining and educational day that the entire family will cherish.
Sat to Wed: 12 PM to 8 PM
Thur and Fri: 11 AM to 9 PM