Had a rough day or week? Looking for some way to vent out your frustration? Want to break a thing or two to relax your nerves? Want a room full of stuff to smash it to bits? If the answer to one or all these questions is a yes, than without a second thought head straight to the Smash Room Dubai. A uniquely rejuvenating concept that lends you weapons of your choice be it sledgehammers, crowbars or baseball bats to smither your frustration and all things present. Here's our special guide to help you through your venting at the Smash Room Dubai.
Smash Room In a Nutshell
---
Imagine, a room full of expendables like old furniture, mannequins, televisions, plates, laptops, etc..now imagine the freedom to break, crush, smash and destroy all the aforementioned. The haven you envisaged is the Smash Room Dubai in all its glory. One of the founders, Hiba Balfaqih experienced an anger outburst, that led to spontaneous smashing and the idea for Smash Room. Here you can unleash your furled anger, without the risk of being arrested or wounded.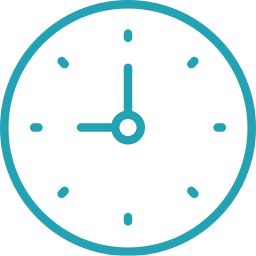 Hours
Sun to Wed - 11:00 AM to 10:00 PM
Thu to Sat - 9:00 AM to 11:00 PM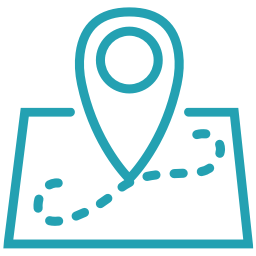 Address
195 Umm Sequim Street, Al Quoz Industrial 4
Dubai, United Arab Emirates.
Get Directions
Smash Room Dubai Tickets
Admission Tickets ✪
Actual Price - AED 99
Headout Price -
Your Smash Room Dubai Experience
---
The Smash Room offers an unorthodox way of dealing with stress, as the website quotes, "a therapy that doesn't involve reflection, a meditation that doesn't involve soul searching." With a variety of options to choose, from bringing your own junk to bringing a partner along(to smash stuff together, not to smash each other), the 'therapy' helps to loosen up your knotted emotions.
The sessions doesn't only entail smashing, you can dance, cry, curse, laugh or sing. While you suite up in lightweight onesie along with protective gear such as helmet, gloves, kneepads, and chest gear, the experts give you safety instruction. Choose any room of out of the 4 available, the music to be played in the background and get smashing.
Smash Room Dubai Tickets
---
Grab your Smash Room Dubai tickets from Headout at a 5% discount and enjoy a while of harmless smashing!
Smash Room Dubai Tickets
Choose from a selection of 5 packages at the best price available online
Avail 5% discount on original price while purchasing from Headout
Smash away all you want!
Who should go to Smash Room Dubai?
---
Anyone and everyone who is looking for an emotional let out, which fortunately or unfortunately means all of us at some point in time. Had a gruesome week at work? smash a laptop or an old desk. Just broke up? bring your ex's stuff to beat it hard. Tired of stereotypes? throw some plates or glasses on the wall. Notably, at the Smash Room Dubai you shed frustration, inhibition along with some weight as well because all this exertion surely works up a sweat. The only exclusion from the list are children below the age of 16.
Know Before You Go
---
Smash Room Dubai Packages
Bring Yo Box (AED 75)
Your own box of things to smash
The Quickie (AED 99)
One large, two medium and eight small items to destroy
Smash & Dash (AED 149)
Twelve small items, five medium items, two large items and one electronic device
The Big Bang (AED 249)
Fifteen small items, eight medium items, four large items and two electronic gadgets
Two 2 Tango (AED 399)
Bring a partner along, to slam 30 glass items, two electronic items
The Three Sum(AED 599)
For 3 people, 45 glass item and three electronic items
Note, Kids below the age of 16 are not allowed at Smash Room Dubai. The participant must be 16 year old or above.
Dress Code at Smash Room Dubai
While the Smash Room gives overalls and protective gear, prefer to wear covered clothing and closed toe shoes(preferably sneakers) for extra layer of protection form the flying shards
The expendables:
Don't feel guilty after taking out your frustration on the expendables presented at your disposal as almost all the things are donated items.
What happens later:
The Smash Room also takes good care of the shattered pieces left in your wake. The leftovers are recycled to make sure your 'therapy' session remain environmental - friendly.
Smash Room Dubai Reviews
---
I didn't really know what I was in for - But I went in with an open mind. I gave them my play list and went in swinging. It is one heck of a work out and apart from that totally relieved any stress I have! It is definitely something that everyone MUST try out!! Without a doubt nothing like you will ever experience!!!
- Clare G , Tripadvisor September 2018
Visiting the The Smash Room was the best night I've had in ages - what a genius way to release your stress! I left feeling sweaty but incredibly energized. The staff was fun, the music was bangin', and the satisfaction you feel when you leave is addictive! This is definitely the best new activity Dubai has to offer, I can't wait to go back for more!
- ADoutis , Tripadvisor September 2018
Ready to Smash, Dubai?
---
Here are a few other fun indoor things to do in Dubai!