When one thinks of Dubai, it instantly reminds of massive sand dunes, futuristic architecture and adrenaline pumping sports. Tourists from all around the globe are known to visit the model city for a taste of its welcoming hospitality, rich heritage and a hint of thrill. Amidst a vast range of activities to experience during your stay, Bounce Dubai is often a favourite of many as it makes a delightful playground for adults and children alike. Whether you're a toddler wanting to freak out, or a sports junkie in training — Bounce Dubai makes sure you're never too old for a fulfilled evening.
Bounce Dubai in a Nutshell
With over 100 interconnected trampolines confined in several, colourful spaces — Bounce Dubai has been deemed as 'The Indoor Sports and Recreation Facility of the Year 2015' by SPIA (Sports Industry Awards). A great family activity, Bounce Dubai is an urban playground designed to get your adrenaline rushing with its high spirits. Apart from being an easy, yet a hard-core form of exercise, it is also a great place to let your hair down. You can indulge in a free-jump session with your entire family, or challenge yourself to a set of aerial aerobics — there's no stopping in Bounce Dubai.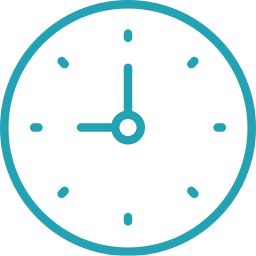 Hours
Sun – Wed : 10:00 AM – 10:00 PM
Thu : 10:00 AM – 12:00 AM
Fri : 9:00 AM – 12:00 AM
Sat: 9:00 AM – 9:00 PM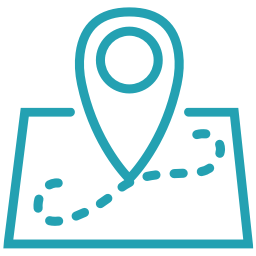 Address
Building 32, 4B Street,
Sheikh Zayed Road Al Quoz 1 Dubai, UAE
Get Directions
Bounce Dubai Tickets
Admission Tickets ✪
Actual Price - AED 85
Headout Price -
Quick Jumplinks to Navigate the Guide
---
Activities At Bounce Dubai
Performance Trampoline
This zone is dedicated for those skilled jumpers who wish to indulge in air or trampoline based sports. Often used as training grounds for professionals, performance trampolines are a great way to improve your high jump skills and challenge yourself. Visitors may indulge in free-jump or other tricks that they've learnt on this trampoline playground.
Free Jumping Arena
With 50 interconnected trampolines under one roof, Free Jumping Arena is an invitation to freak out. Whether you want to bounce around in a single spot or want to embark on a journey to explore the arena, Free Jumping Arena allows you to be creative. Pull some dunks into the hoops at the arena or simply groove to the hip-popping music playing within and at all times.
The Wall
Not for the faint hearted, The Wall takes things up next level with its extremity and thrill. While it may take a while for you to master the art of jumping in The Wall, you will find yourself enjoying versatile jumps no sooner than ever once you do. With skilled trainers accompanying you at every step, The Wall is just one other place at Bounce Dubai you shouldn't be missing out on.
Slam Dunk
If you were always a fan of basketball, but envied how they could leap their way into the basket, you now have a chance to build your height with every bounce! At Slam Dunk, visitors can score some baskets over bouncy trampolines and earn some style points over creative shots. One of the most sought after attraction in Bounce Dubai, one can only experience it to know the fun that goes on at Slam Dunk!
Big Bag
A soft landing spot for all your aerial escapades, Big Bag is a great place to work on your tricks without the fear of falling flat. Enjoy yourself and tumble over the giant inflatable bag that sits five-foot-deep. Whether you work on your skilled performance moves or simply spend time frolicking over and over again, Big Bag is definitely a stress busting activity at Bounce Dubai.
Dodgeball
Fan of the sport? Then you can play dodgeball over a massive trampoline field in Bounce Dubai. This section involves two teams of eight members throwing soft dodge balls at each other. The art is to skilfully dodge the ball without getting hit. The last one standing wins the game. This ultimate dodgeball court proves to be a fun battle and serves as a power packed activity at the same time.
---
Purchase Bounce Dubai Tickets
---
---
Bounce Dubai Rules and Regulations
---
Children below the age of 3 are not allowed to jump in Bounce Dubai.
Bounce approved socks must be worn at all times to ensure a good grip.
No food or drinks permitted into the trampoline area.
Jumping under the influence of alcohol is strictly prohibited.
Don't attempt any activity beyond your level of expertise.
Only one person at a time shall be allowed on the trampoline.
---
Bounce Dubai Reviews
---
If you are in Dubai this place is not to be missed. One of the best experiences of my life. The place is wonderful with lots of fun activities , the staff is extremely friendly,cooperative and helpful. After you are done with your jumping they have an amazing cafe with yummy reasonably priced food with a great variety of soft drinks and ice-creams. I would defiantly visit again! Highly recommended!
Marina Umar, TripAdvisor, Oct 2017
It was mine & my husbands first visit to jump but my kids come for birthday parties & during play dates. In the first few minutes into our fun my younger daughter jumped and landed slightly hard and was in shock. One of the male staff immediately ran to check on her safety even though we(both parents) were present. He held her hands and led her to an open & clear space and did a thorough injury check on her. We were very pleased to see such professionalism & genuine concern towards our daughter. Awesome team Bounce!
Wilma, TripAdvisor, Aug 2017
Read what others have to say about Bounce Dubai on TripAdvisor here.
---
Bounce Dubai Tips
---
Prefer buying tickets online and in advance, as they tend to sell out quickly at the venue.
Prepare yourself with adequate gears and keep a kneepad handy if you've been prescribed by a doctor.
Keep your Bounce Grip Socks handy before you climb a trampoline.
Look out for group event offers if you're travelling in a group of more than ten.