Dubai is a city that takes possibility and converts them into brilliance. The possibility of a man-made island? Dubai has the largest, Palm Jumeirah; A Skyscraper? The world's tallest building, Burj Khalifa; Snow in Desert? Ski Dubai; non-stop shopping? The world's second largest mall, Dubai Mall. A Holiday? From breathtaking views to luxury stays, desert safaris to beaches, indoor-outdoor adventures to unmatched shopping, Dubai offer oodles to make your holiday the best one yet. While the city is welcoming throughout the year, December offers a comparatively cooler weather and is bustling with activities and festivities, making it the best times to visit.
Why is Dubai in December a must-visit?
---
The perfect weather: With just two kinds of weather on the menu, hot and hotter; to avoid scorching summer sun, 'winter months' especially December is one of the best times to visit the city. Additionally, it lets you step out of your snowy winter snugs to soak in some desert sun amidst the holiday festivities.
Holiday Festivities: Dubai goes all out to for the festivities, from the world-famous fireworks display to brightly lit streets to huge and mesmerizing Christmas trees; from lively parties to live entertainments that offer a blend of both traditional and modern cultural traditions.
December Special: While Dubai is never short of things to explore, from desert safaris to hot air balloon ride to dune bashing to water sports. December rings in a bunch of specially curated events such as Dubai International Film Festival, Dubai Shopping Festival, UAE National Day Festival to name a few.
Dubai Weather in December
---
December is the most suitable time to visit Dubai - with temperatures ranging from 26°C to 14°C there's no better time to be out and about in the city! Visit Dubai in Winter to take advantage of fantastic weather, incredible shopping discounts, and the festive vibes.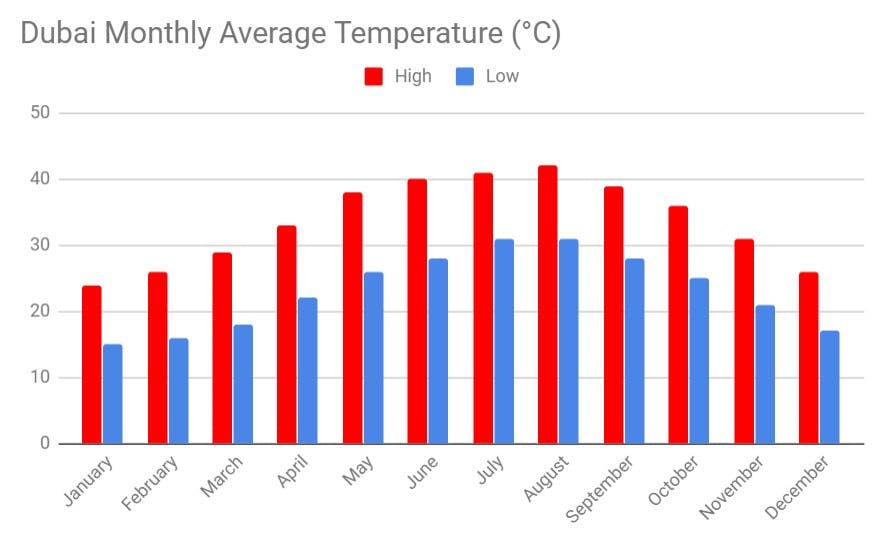 Dubai in December : Things to do
---
Experience the 825 m high engineering marvel up close and step on its observatory deck to breathe in the panoramic view of Dubai. While the world's tallest building is awe-inspiring throughout the year, imagine the largest light and sound show on a single structure to start your New Year with.
December Timings
Daily from 8:30 AM to midnight

1 Sheikh Mohammed bin Rashid Blvd, Dubai
United Arab Emirates
Getting There ›
Created by legendary Franco Dragone, the visually captivating show runs below, on, and above the stage. This uniquely designed theater features 65 world-class performers, who fly through the theater, make a 25m high dive into the onstage pool with over 2 million liters of water.
December Timings
Shows start at 7:00 PM and 9:30 PM, refer here for daily timing.

The unique Garden Glow recreational park picks a different theme each season and involves over 500 artists to builds installations that are stunning during the day and glow as the night falls. Made from tons of biodegradable stuff and millions of energy-efficient LED lights it's kid-friendly and environment-friendly.
December Timings
Daily, 04:00 PM - Midnight;
Season - 4 starts 1st week of October-2018, so timing may vary.

Zabeel Park, Gate No - 6 & 7 Area - B, Dubai
United Arab Emirates
Getting There ›
Who says you cannot have an adventure while feasting on a gourmet meal. Dinner in the Sky serves delectable food while you are suspended 50 meters above the ground. Skyscrapers like Atlantis, Burj Al Arab, Burj Khalifa gives you company while you relish a 360° view of the Dubai Marina.
December Timings
Daily from 2:00 PM – 11:30 PM

Dubai's very own beach district, La Mer offers breathtaking views, family-friendly activities, palm-tree lined boulevards, and an impeccable shopping and dining experience. One of the best place to ring in the New Year's, with great vantage points for the laser shows and the fireworks display.
December Timings
Daily from 10:00 AM to Midnight
Cruise along the Dubai Creek in an authentic wooden Dhow to embrace the city's true essence as 21st-century marvels harmonize with traditional Bedouin charm. The views during the two-hour cruise are considerably enhanced during December as the city is decked up for the festivities.
Deira Creek Opposit to Radisson Blue Hotel
Deira, Dubai, United Arab Emirates
Getting There ›
The ultimate elixir for any adventure junkie, Skydive is recognized amongst the world's best in aerial sports. Let go of all your fears as your instructor takes the charge, just take in the view of the iconic Jumeirah Palm or the Arabian Desert as you free-fall through the skies of Dubai.
December Timings
Daily from 10:00 AM to 9:00 PM
Traverse the beautiful expanse of the Arabian Desert and explore the allure of sand bashing, sand boarding, quad bikes, camel rides, belly dancers, authentic Arabic food, henna tattoos and what not. What's best is that December lets you explore all this and more in milder heat and humidity.
December Timings
Daily from 8:30 AM to 10:00 PM, overnight Desert Safari – 4:00 PM – 9:00 AM
Floating 4000 feet above the ground is a special and once-in-a-lifetime experience. Dubai makes it all the more special as you get to marvel at the vastness of the Arabian Desert, witness the sunrise of a lifetime, adore the desert wildlife going about their business.
December Timings
Daily from 5:00 AM – 9:30 PM
As the name suggest you and a 'cup' (read glass) of your chosen beverage, experience a bird-like feeling as you are hoisted 40 meters above from the ground. It offers a 30-minute multi-sensory ride that marries food, good company, and panoramic views of Dubai's shoreline.
December Timings
Daily from 10:00 AM to 12:00 AM ; check daily timings here.
Dubai in December : Events to Look Out For
---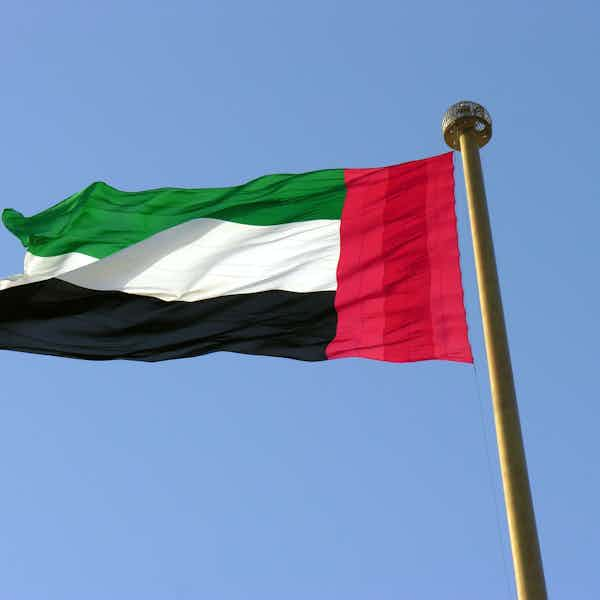 National Day Festival
2 December, 2022
Patriotism is at an all-time high on National Day in Dubai, with amazing fireworks lighting up the sky and UAE flags displayed proudly everywhere. Every year on December 2nd, residents of the United Arab Emirates come together to celebrate their nation's independence and unity. From traditional dances to modern concerts and activities, National Day in Dubai is one of the most exciting times to be in the city!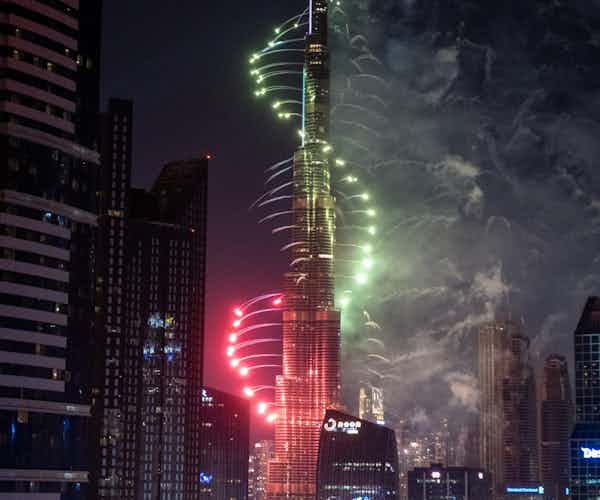 Burj Khalifa NYE Fireworks
31st December, midnight
There's no better place to be on New Year's Eve than Burj Khalifa! With an awe-inspiring display of fireworks lighting up the night sky, people come from all over to experience this one of a kind event. There are many great places to watch the show, but there's nothing like being in the thick of it and feeling those magical bursts of light and sound firsthand.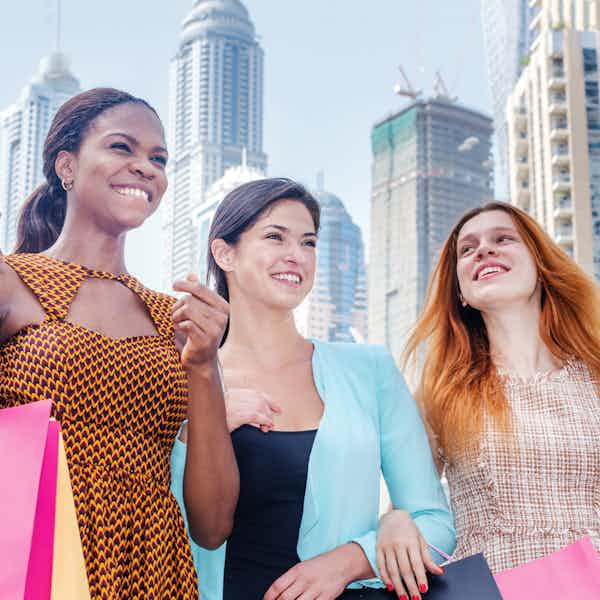 Dubai Shopping Festival
December 15, 2022 - January 29, 2023
Whether you are a shopping fanatic or not, the price slashes of almost 90% and amazing deals on fashion, electronics, jewelry, furniture, vehicles, toys, and even dining offers will make you one. Accompanied by dazzling fireworks, pop-up events and a host of concerts, the DSF is amongst the grandest shopping festivals in the world.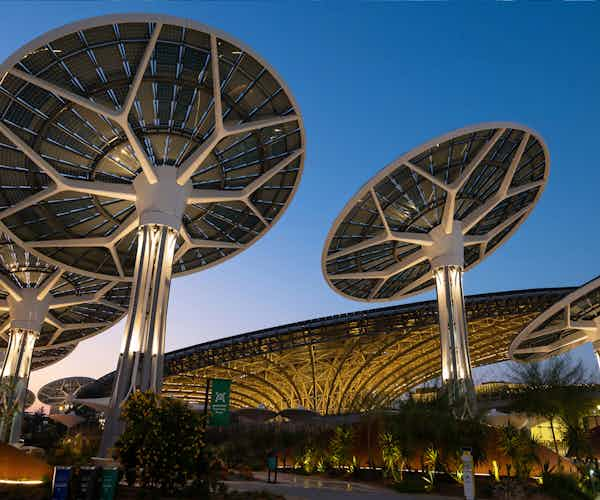 Expo City: Winter City
23 Nov, 2022 - 8 Jan, 2023
Winter City at Expo City Dubai is the ultimate winter wonderland! As soon as you step inside, you'll be surrounded by a magical winter snowscape full of glittering snowflakes and shimmering icicles. From giant snow slides to ice skating rinks, Winter City has something for everyone – it's perfect for families, couples, and solo adventurers alike.
Dubai in December : 5-day Itinerary
---
5 Days in Dubai Itinerary
Dubai Essentials
---
Dubai Weather in December
Dubai in December observes an average daily high temperature of 27°C, with an average of 21°C. The evenings cool down to around 18°C and rarely drop below 15°C. With only two days of the month expected to be wet, the rainfall is a low 0.6 inches.
Where to Stay in Dubai during December
Infamous for its hospitality, Dubai offers a plethora of options, from the uber-luxurious hotels to the budgeted ones, including Airbnbs across the city. Depending upon travel itinerary and budget, a range of hotels is available at your disposal.
Luxury Hotels – Burj Al Arab, Al Qasr, One & Only Royal Mirage, Atlantis, The Palm, Kempinski, Ritz Carlton and Sofitel The Palm
Budget Hotels – Amwaj Rotana Jumeirah Beach, Radisson Blu Hotel, Dubai Deira Creek, Crowne Plaza Dubai, and Carlton Downtown
What to Pack for Visiting Dubai in December
The days are usually sunny and evenings are comparatively chilly. Keeping both the weather and customs in mind here's a comprehensive list of packing essentials: lightweight clothing, a jacket incase it gets too cold, lightweight cardigans for cooler evenings, party casuals and shoes for your night outs, a high SPF sun cream to keep away UV rays, hat or scarf of bandanas, sunglasses, swimsuit with coveralls, and comfortable shoes/flip-flops.
Getting Around Dubai in December
Taxis are one of the most efficient and convenient options for commuting within the city. They can be hailed off the street or can be hired over the phone or via an app called RTA Smart Taxi. Note, they are quite expensive but easily available and comfortable.
Buses are a great way to get about the city and between the Emirates as well. Most buses are wifi equipped and charge a nominal fee, making for a great alternative to the expensive taxis.
Though Dubai metro is the most budget friendly way to explore Dubai. Since the Dubai metro mostly runs above the ground it offers a scenic view of the city as well. Do explore the Dubai Water Taxi at least once, definitely makes for a unique experience.
Dubai in December - Must Try Delicasies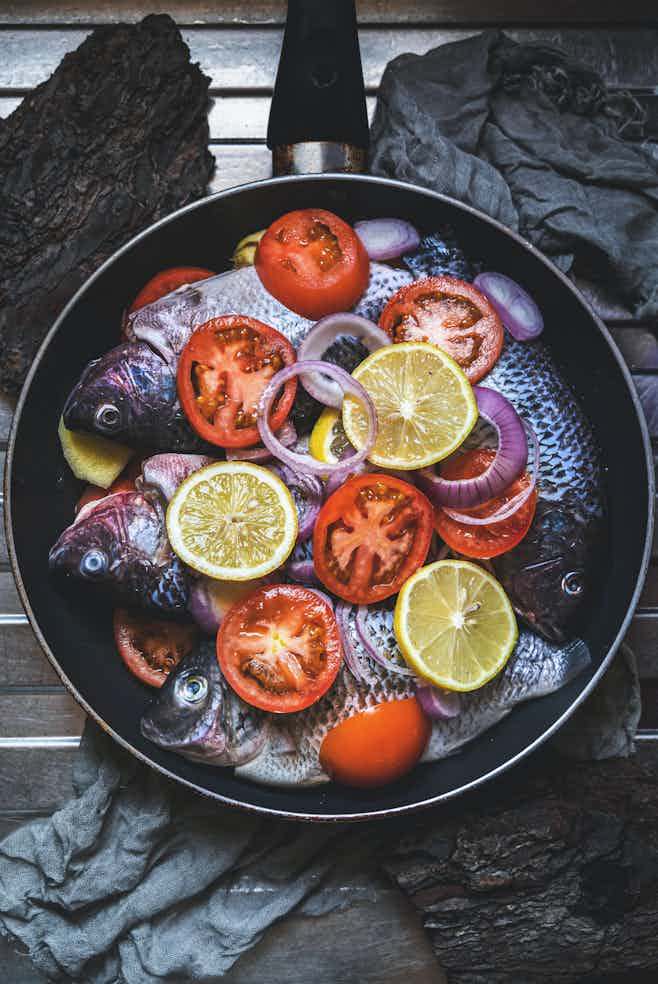 Luqaimat
Hot dumplings with a crunchy crust and softer inside, soaked in sweet, sticky date syrup known as dibbs; they are salty and sweet at the same time. You can get your hands on one of the most popular traditional Emirati desserts at Local Bites Café in Jumeira and Milas Restaurant at the Dubai Mall.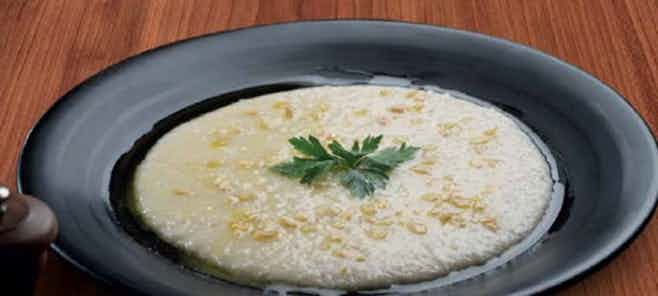 Al Harees
A one pot wonder, it consists of boiled wheat with salt and tender, chunks of lamb, mutton, chicken or veal. Cooked for hours to ensure the correct texture of wheat and flavor boost from meat and spice, authentic Al Harees is served at Khaneen Restaurant in Al Safa and Al Fanar.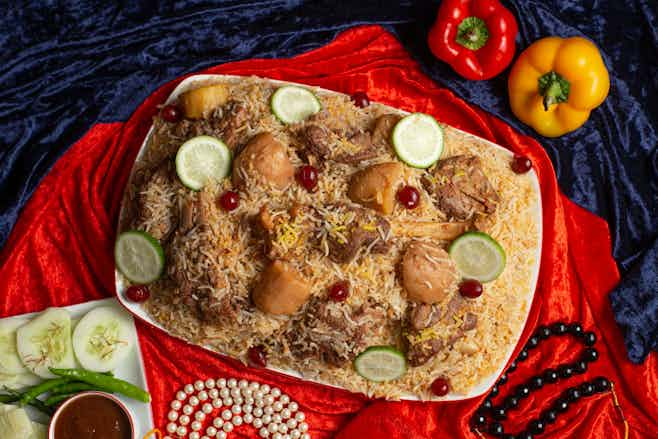 Al Machboos
A traditional Emirati rice dish packed with flavors of spices, dried lime powder, red meat, chicken or shrimp, onions, potatoes, tomatoes, green peppers. Slow cooked for hours, authentic Machboos is available at Gulf Mandi on Al Khaleej Rd. and Barjeel Al Arab on Al Ghubaiba Rd.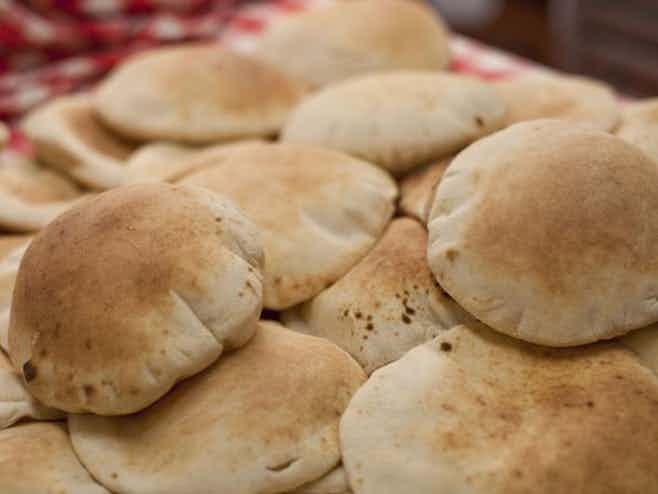 Khubz
Though available at various stores, do try the freshly baked bakery version of the classic Arabic bread. It's a perfect accompaniment to fresh hummus and mutable, the aubergine dip. Visit Arabian Tea House café in Bastakiya to witness through a glass window how it is made.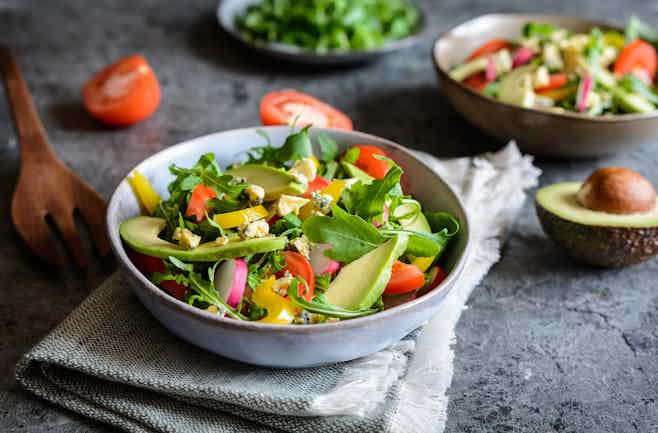 Fattoush
A vegan traditional Emirati salad is served on Levantine bread and consists of fresh lettuce, cucumbers, diced tomatoes, lemon, mint leaves, onion, garlic, and olive oil. You can find this refreshing salad at Al Halabi, at the Mall of the Emirates, and Afiyet Olsun in Al Barsha.
Tips for Visiting Dubai in December
---
Pre-book: December is amongst the busiest times for Dubai, to avoid any hassle pre-plan your itinerary and pre-book so you do not miss on any items you planned. Also, pre-booking at various attractions can cut down your wait time and can avail you discounts as well.
Visit local markets: After you 've measured the pulse of modern Dubai, take a look at the traditional one by exploring souks. Notably, with traders coming from all over the Middle East you might score some great deals.
Respect the Customs: Though Dubai is a liberal city, you still need to respect their traditions and customs. First and foremost, refrain from any public display of affection at any public place. Women travelers should avoid shaking hands with locals unless the men offer to shake hands first.
Dress Code: You are free to wear whatever you like barring its appropriate for the location. Religious and official places expect that your shoulders and knees to be covered. Bikinis are allowed within the beach and pool areas. Carry a shawl for cover-up and protection from the chilly nights.
Alcohol restrictions: As a general rule, only restaurants, disco, pubs can legally serve alcohol in Dubai. Though there is no drinking restriction for visitors, make sure you're not overly drunk as that is frowned upon, and can lead to police intervention
Planning to Visit Dubai?
---
For more Dubai information, here are some helpful quick links!