Home to the world-famous Burj Khalifa,mega malls, Dubai needs no introduction. JBR Open Beach, Umm Suqeim Beach, Kite Beach, Al Mamzar Beach Park, and the Palm Jumeirah Dubai are some of the best beaches in the desert city, making Dubai an ideal destination for beach enthusiasts.
Set on the Arabian Gulf, Palm Jumeirah is Dubai's most iconic and unique landmark. The island is known for its unique architecture and lavish lifestyle. Palm Jumeirah is made in the shape of a Palm tree and is home to many luxury hotels and resorts. The island is also known for its adventure and thrilling water activities.
Whether you are an adventure lover or a luxury seeker, Palm Jumeirah is the best bet for you to experience all in one place!
What is Palm Jumeirah?
---
As its name suggests, Palm Jumeirah resembles a stylized large palm tree shape within a circle. The 3-mile-long trunk and a fan of fronds are lined with luxury villas and five-star hotels. From lavish hotels to resorts, and from water parks to water activities, the island offers plenty of things to do at Palm Jumeirah. If you are on the hunt for places to party, go nowhere other than the Palm Jumeirah Dubai. Heaven for party lovers, the Palm Jumeirah beach clubs offer live celebrity performances, DJ nights, and exclusive parties.
Why visit Palm Jumeirah Dubai?
Sit back and relax at luxurious hotels and experience royalty at its best.
Spend a fun day at Aquaventure Waterpark and the Lost Chambers Aquarium. Admire the 65,000 marine species including dolphins, sea lions, and sharks. Experience 30 different water slides, splashers, and wave pools.
Get yourself an unforgettable experience by swimming with the dolphins in Dolphin Bay!
If you are a thrill seeker, book a speed boat ride to the best sites of Dubai to explore the islands and the coast.
Admire the bird's eye view over Dubai with a Helicopter ride.
Experience the adrenaline rush with a thrilling Skydive in Dubai.
Top 10 Things to do at Palm Jumeirah
---
1

Atlantis Aquaventure Waterpark
Spend a fun day at Atlantis Aquaventure Waterpark, often referred to as the mega water park of Dubai. Being part of Atlantis, the water park covers an area of 17,000 hectares. The park offers over 105 record-breaking water slides, attractions, and experiences for visitors. An ideal day-out destination for every age group, the park offers rides such as The rapids, and wave pools for kids. Besides that, the Tower of Neptune, Slitherine's, and Anaconda, the first twin-racing tube rides are those rides that should not be missed at Atlantis Aquaventure Waterpark.
Opening Hours
Daily, 9:30 AM – 6 PM
Get lost in the sea world at Lost Chambers Aquarium! Walk through the glass tunnels and admire marine life while watching over 65,000 species of beautiful marine animals. Walk through the 10 chambers to spot sharks, stingrays, piranhas, lobsters, seahorses, and many other sea creatures. A go-to destination for family, friends, and even couples, the Lost Chambers Aquarium is one of the must-visit places at Palm Jumeirah Dubai.

Experience thrilling adventure activities like snorkeling, Aquarium Dives, haunted underwater parties, Aquatheater Shows, and much more here!
Opening Hours
Daily, 10 AM – 9 PM
Ever imagine floating in the sky like a bird? Experience flying at an altitude of 13,000 ft. and tick off Skydiving from your bucket list at Skydive. Feel the adrenaline rush and enjoy the bird's eye views of Palm Jumeirah and Dubai. Watch the panoramic views of the endless blue-green sea, and Dubai's skyline. Whether you're a professional or a beginner, skydiving at Palm Jumeirah is a must-try activity on your next trip to Dubai.

Experience thrilling adventure activities like snorkeling, Aquarium Dives, haunted underwater parties, Aquatheater Shows, and much more here!
Opening Hours
Daily, 8 AM - 2:30 AM
Take a visit along the Palm Jumeirah Boardwalk set on the Arabian Gulf. The beautiful beachfront destination is 6 meters wide and stretches for 11 kilometers across the outer crest of Palm Jumeirah. Filled with an array of restaurants, beach resorts, thrilling water activities, and much more, Palm Jumeirah Boardwalk is a must-visit.

You may choose to take a peaceful evening walk with your loved ones or go cycling. You can also feast on some fancy Arabic street food on the go.
Opening Hours
Daily, 24 Hours
Set at 240 meters height, The View At The Palm is the observation deck located at Palm Jumeirah. The observation deck is known for presenting 360-degree views of Palm Jumeirah, the Arabian Gulf, and Atlantis - the Palm.

Plan a visit to the View to admire the impeccable views of famous landmarks of Dubai from level 52. Spend a day at the café, enjoy a creative exhibition to learn more about the island's development, and visit interactive aquarium-themed tunnels. You could also buy some souvenirs from the gift shop!


Address
Palm Jumeirah Road,
The Palm Tower, 52ed Floor, Dubai
Find on Map >
Opening Hours
Monday to Thursday:
9 AM - 10 PM
Friday to Sunday:
9 AM - 12 AM
Fancy a swim with the Dolphins? Dolphin Bay Dubai welcomes visitors to play and interact with Dolphins, which makes it an ideal place for children and adults as well. The fun part is the educational dolphin experience includes a FREE same-day entry to Aquaventure Waterpark. You can interact, swim with, or even feed them while learning more about these beautiful creatures.


Opening Hours
Daily, 9:30 AM - 6 PM
Dubai never lags in breaking world records. Known for holding a Guinness World Record for the world's largest dancing fountain, the Palm Fountain is a sight worth watching. Watch water swaying on the popular Khaleeji, pop, classic and international hits whilst decorated with 3,000 LED lights. The vibrant visual with the colorful water jets shoot at 105 m high.

In the evening, tourists gather around to admire the gleeful fountain show.


Opening Hours
Saturday - Wednesday: 7 PM - 10:30 PM
Thursdays and Fridays: 7 PM - 11:30 PM
Take a 90-minute Yellow Boat speed boat ride at Palm Jumeirah to watch all the famous landmarks of Dubai. You can ride through the beautiful coastline of the Persian Gulf and admire the views of iconic sites. You may Choose either early morning and or late evening rides, the choice is yours.

Hop into the boat to experience a thrilling ride and pass by Palm Jumeirah, the Dubai Marina, and the Burj Al Arab. If you are looking to spend a romantic evening with your loved one, the speedboat ride will would be a perfect choice!
Opening Hours
Daily, 8 AM - 8 PM
Known as the best beach in the Palm Jumeirah , the Palm West Beach is a beachfront leisure destination and An ideal place to spend a lazy afternoon - swim, eat, sip and relax. Sit back at the seaside and enjoy entertainment programs with the best Dubai skyline views. You may rent E-bikes to explore the Palm Jumeirah beach and nearby areas or go on food exploration at the shoreside restaurants and cafes.
Opening Hours
Daily, 10 AM - Midnight
Al Ittihad Park is open for public and offers an opportunity to spend quality time with family. The park houses a jogging track, playground, cycling track, outdoor gym area, and much more. Making it an ideal place for a day out and nature lovers. Take a stroll through the park, have a picnic, jog, do yoga or read a book. The park is also conveniently located close to the Golden Mile Galleria Mall, where the visitors can go after their stroll at the park.
Opening Hours
Daily, 10 AM - 24 Hours
Map of Palm Jumeirah
---
Best Places to Eat Around Palm Jumeirah
---
Here are the top three places to eat around Palm Jumeirah.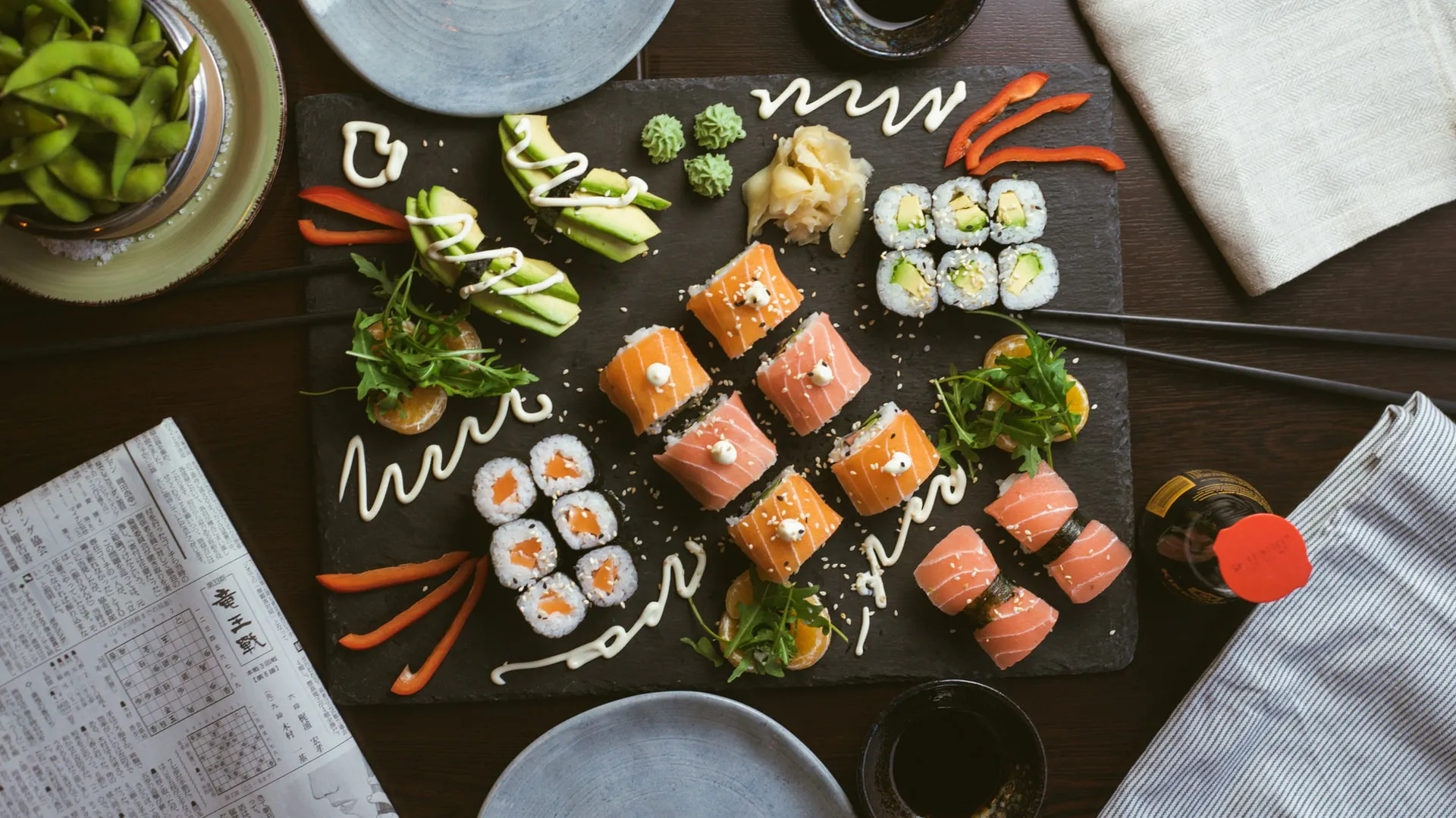 Nobu
Located at the famous Palm Jumeirah hotel Atlantis at Palm Island, Nobu offers a rooftop sitting ambiance and dining out. Nobu features cuisines from the Japanese to South America.
Location: Ground Level, The Avenues, Atlantis, Dubai
Timings: 12:30 pm to 04.00 pm and 07.00 pm to 12.00 am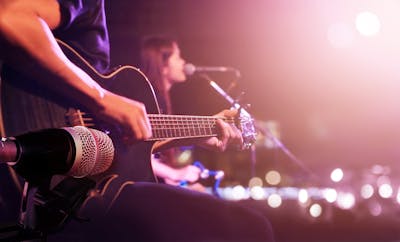 101 Dining Lounge and Bar
This place is for those who want a great vibe and perfect ambiance. The views of the city and the beach nearby is a bonus here. To make it even better, the meals come with live musical performances.

Location: One&Only The Palm, West Crescent, Palm Jumeirah Island, Dubai
Timings: 11:30 am to 02.00 am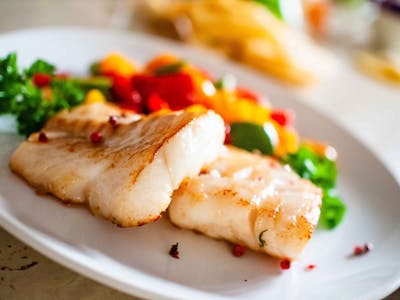 Ibn Al Bahr
Try the delicious seafood with the views of glittering Dubai city at night from the high wall-length windows. The Fish Grill and Tandoori Prawns with Lebanese-style cooking are the must-try delicacies at Ibn Al Bahr.

Location: Club Vista Mare, Palm Jumeirah, Dubai
Timings: 08:00 am to 12:00 am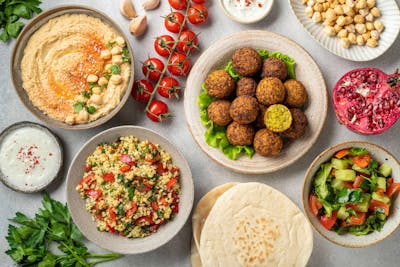 Zest
Offering a blended cuisine from the Middle East and Asia, Zest attracts foodies from all over the world. The Arabian-themed restaurant allows you to enjoy scenic views along with the delicious food.

Location: One & Only The Palm, West Crescent, Dubai
Timings: 07:00 am to 11:00 pm

Best Hotels to Stay Around Palm Jumeirah
---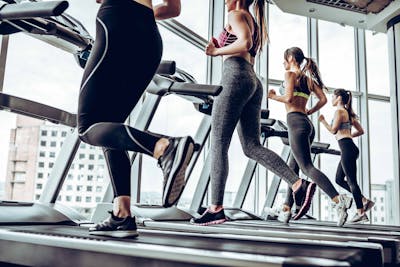 FIVE Palm Jumeirah Resort
The resort offers a wide range of elegant rooms to choose from with an incredible view of the beach. Hop into the luxury with in-house Spa, cafes, restaurants, gym, bars, lounge, and many more activities.
Address: No. 1. Palm Jumeirah, Dubai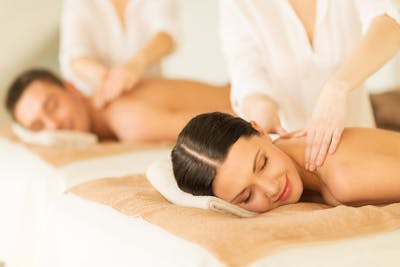 Anantara The Palm Dubai Resort
Anantara, the Palm Resort is a true holiday destination and offers top-notch spa treatments and wellness options. Admire the views of the Arabian Gulf or take a walk by the 400 meters of private shoreline!

Address: East Crescent, Palm, Dubai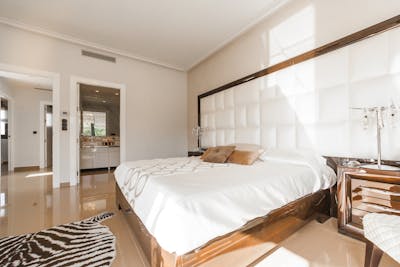 Kempinski Hotel & Residences, Palm Jumeirah
The 5-star resort offers penthouses, villas, and luxury rooms, apart from the scenic views of the city. You may visit the Cinq Mondes Spa and Fitness Center and get personalized treatments or relax at a private beach!

Address: Crescent West, Palm, Dubai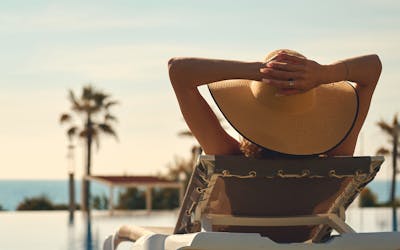 Dukes The Palm, Palm Jumeirah Hotel
Set in the heart of Palm Jumeirah, Dukes The Palm is a 5-star luxury hotel. Spend your evening at the private beach with sun loungers or feast on the international cuisine at the three on-site restaurants.

Address: Palm Jumeirah, Dubai
Plan Your Visit to Palm Jumeirah
---
Best time to visit the Palm Jumeirah
Being a desert city, the best time to visit Palm Jumeirah is during the months of October to March. However, if you are looking for a place to chill during the hot summer days, the beaches of Palm Jumeirah are the perfect destination for you! If you wish to visit the place during the least crowded cheapest season, pick summer.

If you enjoy a quiet start, then mornings are the best time of the day to visit Palm Jumeirah. If you are the party animal, then visit the place at night. The island doesn't have a specific opening time however, it is best to visit the place from 11 am to 12 am.
Getting to Palm Jumeirah
Palm Jumeirah is easily accessible via the public transportation in Dubai. The city center of Dubai is well connected to several transportation modes. If you wish to reach the destination easily, then book a private cab or taxi for yourself. However, Metro and Bus will save you some bucks!
By Cab
The most convenient way to reach Palm Jumeirah is by private taxi. You can book a cab from anywhere to reach Jumeirah.
By Metro
A metro ride from the Airport Terminal 3 up to Nakheel station will be the easiest way to reach Palm Jumeirah by public transportation. From Nakheel station, Palm Jumeirah is within walking distance, and the journey from the airport takes around 35 minutes. Metro runs every 15 minutes from 09.00 am to 09:45 pm.
By Line 11 SkyBus
If you wish to travel by public transport, then the best way to reach Palm Jumeirah will be by bus. You can take the bus from Airport Terminal 3 to Ramada Chelsea Hotel in the Palm Islands. The journey to Palm Jumeirah will take around 35 - 45 minutes.
By Monorail
The first monorail station is the Palm Gateway, which is situated at the entrance to the island. Visitors can reach toe Palm Gateway via the Dubai Tram or by car. The monorail station has over 1600 parking spots for visitors to park.

Book your Monorail Tickets to Atlantis Aquaventure from here and get 5% cashback >
Where to Park
There are almost 350 parking spaces available along the Palm Jumeirah walkway, so finding a parking space for yourself will not be an issue. There are free parkings available at the Palm Jumeirah Boardwalk.
Insider Tips
---
Avoid planning a visit to the Palm Jumeirah Dubai from April to September as the weather will can be humid and sweltering hot. November to March is the best time to visit Palm Jumeirah as the temperature goes from 30° C to 12° C.
If you wish to avoid crowds during the visit, plan a visit during the mornings.
Carry passport and immigration documents all the time.
Keep yourself hydrated.
Sunscreen, sunglasses, hats, and water bottles are some essentials to pack.
Pay respect to the culture. You must wear appropriate clothing.
Don't miss on the thrilling water activities at Palm Jumeirah.
Explore the different restaurants in Palm Jumeirah to try out the authentic cuisine of Dubai.
Read Palm Jumeirah Reviews from Travel Bugs
---
Palm Jumeirah is the grandest of the grand projects in Dubai. It's the largest man made island in the world, and it can be seen from outer space. It took 6 years and 12 billion US dollars to build. It has a monorail running up its spine which ends at the impressive Atlantis Hotel. And, it's not the only man-made island in Dubai. There are several others in various stages of construction. If you want to see it from above, go visit the "View at the Palm", a 240 meter high viewpoint of the entire island, located on the 52nd floor of the Palm Tower Hotel.
It's definitely a must-see attraction while in Dubai.
-Sssteveg, Tripadvisor, February 2022
ARTIFICIAL ARCHIPELAGO

DUBAI is undoubtedly a hub for magnificent architectures n here comes the : PALM JUMEIRAH..!

This man made archipelago (island) has always surprised me every time I visit there ..It is always on the top in the bucket list of tourists..!
There are umpteen activities that you can do here.
I loved visiting Palm Jumeirah.
-Almas, Tripadvisor, December 2021
FAQs: Palm Jumeirah
---
Palm Jumeirah was created using land reclamation by Nakheel, a developer in Dubai. Palm Jumeirah is the smallest and youngest of the three Palm Islands.
The island was designed to resemble a palm tree when viewed from above. It is one of the most recognisable landmarks in Dubai!
Palm Jumeirah is home to many luxury hotels, restaurants and bars. You can also find a number of beaches on the island, as well as a water park and an aquarium.
Palm Jumeirah took around four years to build. Construction started in 2001 and the island was completed in 2005.
The best months to visit Palm Jumeirah are during the winter when the weather is cooler. December to February are the busiest months with visitors from all over the world. If you are looking for a more relaxed atmosphere, March to May is a great time to visit Palm Jumeirah.
More Dubai Guides
---
Dubai has tons of other attractions you can visit other than those at the Palm Jumeirah. Here are some other attractions that are now open to the public that cannot be missed! Check out our Dubai Travel Guide for more details!
Leonardo Da Vinci Museum Guide