Located on one of the finest man-made islands in the world, Dolphin Bay in Atlantis Dubai is one of the biggest artificial dolphin habitats in the world. Located on the iconic Palm Islands, Dolphin Bay is one of the most popular tourist attractions in Dubai, especially amongst families. If you're in Dubai and are visiting Dolphin Bay, ensure that you have the most enticing experience with dolphins - be it standing next to them in shallow waters, or swimming/scuba diving alongside them in deeper waters. It's all about the experience, after all.
Dolphin Bay Dubai in a Nutshell
Dolphin Bay at Atlantis, Dubai is one of the world's most sophisticated dolphin habitats where you get to not only swim with the dolphins but also feed them and go scuba diving alongside these charismatic creatures. Keeping in store activities suitable for all age groups, ranging from swim diapers to speedos, Dolphin Bay will add an element of excitement to your trip. Lucky for you, Dolphin Bay isn't the only happening place on the Palm. Tickets to Dolphin Bay also provide you access to Aquaventure Waterpark. Brace yourself for a day full of water-packed fun!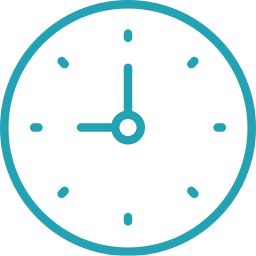 Hours
9:30 AM–5:30 PM every day.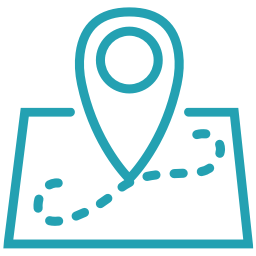 Address
Atlantis, The Palm, Crescent Road - Dubai
Get Directions
Dolphin Bay Tickets
Dolphin Encounter at the Dolphin Bay ✪
Quick Jumplinks to Navigate the Guide
Why Visit Dolphin Bay
---
The experience of interacting one-on-one with creatures as amiable as dolphins is beyond description. Depending upon your sense of adventure, there is a plethora of options to choose from. Now, not all the activities have the daredevil touch. For instance, children may interact with the dolphins while standing in shallow waters. This is monitored copiously by the dedicated group of staff willing to heighten your experience in every way possible. Adults, on the other hand who may wish to swim alongside the dolphins may choose to do so, again under the watchful eye of the trainer assigned to you. You don't even have to break a sweat! Needless to say, this is an indisputable vacation spot in Dubai, particularly for families.
The Aquaventure waterpark is only a couple of blocks away, and lucky for you, Dolphin Bay tickets also get you access to Aquaventure. Have a blast as you splash away to glory at the #1 waterpark in all of Middle East at the 17 hectares of adrenaline-pumping water rides. The park is also renowned for the sharks and rays swimming in separate panels, alongside you! For all the couples, kick off your shoes and relax at the immaculate private beach of Aquaventure that is sure to get more than just your adrenaline pumping.
Experiences at Dolphin Bay
---
Dolphin Encounter
Waddle about in the shimmering waters of shallow depth where you can have a heart-felt one-on-one with the dolphins. Ideally aimed for children and adults that cannot swim, this encounter is considered the most impersonal. Dolphins are very cordial animals; experience hugging, kissing and playing with them, as they go about sharing their loving nature with you. Those who may be afraid to get into the water needn't! Sit on the ledge, and watch the darling mammals swim about in their habitat without getting into the water. Go home with an adorable picture with the dolphin, along with fun facts about them. Needless to say, it's an experience of a lifetime.

While this is open to all ages, children below the age of 12 must be accompanied by a paying guardian.
Dolphin Adventure
What could be more rewarding than an elaborate heart-to-heart with the flipper! That's right, hop on as you experience the signature "belly-ride" which is exactly what it sounds like, only better. Hold on to the dolphin as it swims about effortlessly in the lagoon, making you feel as agile and weightless as them. Additionally, you get to touch them and share public displays of affection within the lagoon, while swimming alongside them. This is not in shallow waters, so adults that do not know how to swim are advised to choose the "Dolphin Encounter" instead.

This program is aimed at the effortless swimmers and children above 8-years of age. Each encounter is monitored by the trainer.
Royal Swim
Aimed yet again for confident swimmers, this experience is for the daredevils with dialled up levels of adventure. Apart from simply interacting with the flippers for a 30-minute duration, you get to surf alongside them. Standing on a boogie board, you will be pushed around in the lagoon by the dolphins. While this sounds like a mundane activity, the dolphins channelling you forward in high-speed across the lagoon is no piece of cake. The exhilaration that consumes you cannot be described in words, according to multiple reviews. Spend the rest of your time bonding with these gentle mammals through embracing and kissing them; they like it more than you think. Get yourself clicked with them before leaving to preserve these memories.
Scuba Dive
The Dolphin Dive is one of the most recommended activities at the Dolphin Bay for the highest level of adventure. Get that adrenaline pumping as you get to experience the majestic creatures swim in deep waters. Feel what it's like to swim alongside them underwater, as though you were just another aquatic animal. This rare opportunity involves touching, hugging, kissing them as well, all under water, thereby making your experience the best thus-far. Who gets the chance to be pulled around by a dolphin underwater and experiencing a piece of their life they knew not of? Note however, that only certified scuba divers will be allowed to take up this activity, and all the diving equipment will be provided by the staff for the safety of the dolphins.
Dolphin Photo Fun
While developing a personal connection with the flipper is always memorable, what better way to make these memories permanent than being photographed with them? This activity involves 10 fun-filled minutes of touching them, hugging and kissing them, all whilst staying completely dry. Leaning over the edge of the lagoon, you can still interact with these animals on a personal level, and get the best pictures clicked of this connection. Take home more than just your memories, and collect valuable tid-bits of information about these adorable creatures.
---
Dolphin Bay Tickets
---
---
Dolphin Bay Rules and Regulations
---
While interacting with the dolphins in water, separate gear will be provided by the staff. You will not be permitted to wear your own. This is because the dolphin's health is being taken into account, with utmost consideration. Do co-operate.
There will be a 30-minute check-in/changing duration before getting into the water. Use this time to put your clothes into your respective lockers.
Towels will be provided to the users who get into the water alone.
Before meeting the dolphins, there will be a brief orientation by a marine mammal specialist, who will brief you on what you need to know before getting inside the water.
For the scuba-divers, bring valid scuba certifications with you. Nothing else will be viable.
---
Dolphin Bay Reviews
---
We had a shallow water dolphin experience. It's oppressively expensive so I was dubious, but with our children visiting Dubai for the first time it was worth a go. It did not disappoint. The trainers were excellent. Friendly and informative and our children learnt a lot about these fantastic creatures. Wet suits and lockers provided plus drinks afterwards. You have a short video before going into the water. We then had close to 30 mins in a group with the dolphin. We all loved it and it was the highlight of our holiday. The professional photos are expensive and it's makes you think twice about how many to buy so we had one which was fine. Like most attractions in Dubai, especially the Palm you feel ripped off but this was worth the price. Highly recommended!
MJRS2016, TripAdvisor, December 2017
So we were staying at the Atlanta's palm Dubai while we were searching around we found a dolphin bay where you can swim with the dolphins for very cheap so we tried it out and it was ver fun especially for all of the kids they all loved it it was a one time experience. We have recommended this to many people!
Peter, TripAdvisor, December 2017
Read what others have to say about Dolphin Bay Dubai on TripAdvisor.
---
FAQs
---
How much is the Dubai Dolphinarium ticket price?
Is the Dubai Dolphinarium ticket price different for children?
Can I book my Dubai Dolphinarium tickets online?

What are the different types of Dubai Dolphinarium tickets available?
Do I need to book my Dubai Dolphinarium in advance?
What's included in a Dubai Dolphinarium ticket?

What's the validity for Dubai Dolphinarium tickets?

What facilities are available at Dubai Dolphinarium?