Dubai, the tourist hub of the Middle East is truly a city of the future. Whether you are travelling with friends or family, there is something unique to try every day here. One such rare attraction is The Lost Chambers Aquarium in Dubai, located in the luxurious 5-star Atlantis Hotel. It is home to over 65,000 beautiful marine animals from multiple species and offers thrilling adventure activities to visitors. The Lost Chambers Aquarium in his aquarium is the go-to destination for both children and adults who are fascinated with marine life.
The Lost Chambers Aquarium Dubai in a Nutshell
The Lost Chambers Aquarium in the Atlantis Hotel, houses around 65,000 marine creatures in over 21 aquariums and is designed like the lost city of Atlantis. As you walk through the labyrinth of underwater halls, you get the feeling that you are submerged in water with marine life all around you. See all types of fish, sharks, lobsters, jellyfish, seahorses and even albino alligators! There are many experiences you can partake in, at the aquarium, including a behind-the-scenes tour, where you can learn about some deep, dark secrets of the ocean from the in-house experts. Apart from the underwater observatory, you even have the option to touch and hold some of the creatures like starfish and sea-urchins for a more immersive experience at the 'Touch Tank'.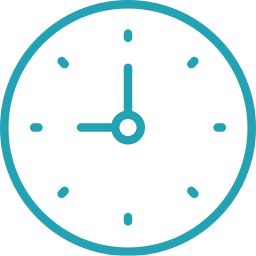 Hours
10:00 AM to 9:00 PM every day.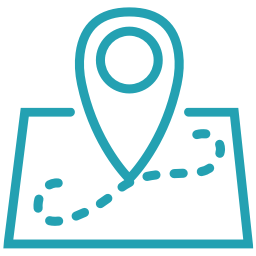 Address
Atlantis, The Palm, Crescent Road - Dubai
Get Directions
The Lost Chambers Aquarium Tickets
Atlantis The Lost Chambers Aquarium Tickets ✪
Get direct entry tickets into the aquarium
Aquaventure and The Lost Chambers Aquarium Combo Tickets
Enjoy entry into both top attractions at Atlantis Hotel.
Navigate The Lost Chambers Aquarium Dubai Guide
The Lost Chambers Aquarium Dubai Attractions
---
Scattered through the aquarium complex are other attractions at Lost Chambers that don't require an additional ticket purchase. Check out these attractions in the section below.
Touch Tank
This experience is very popular among the little ones. Here, you get the opportunity to actually touch and hold some of the sea creatures like starfish and sea-urchins. Under the guidance of an expert, learn more about these invertebrates as you hold them in your hand and see them in a completely different light.
Interactive Aquatheater Shows
Get the opportunity to learn more about the marine life and about scuba diving from the expert, comic scuba divers. You will also get the chance to watch a feeding show and see how they manage to feed over thousands of fish.
Fish Hospital and Nursery
With over 65,000 fish, there are bound to be a few injuries. But worry not, the expert management at Lost Chambers have taken care to setup a 'hospital' for the fish in case of any such problems. See first hand how the fish are cared for and how the staff take ensure their health and safety.
Ambassador Lagoon
Perhaps the most visited and viewed attraction here is the massive Ambassador Lagoon. This goliath structure holds an astounding 11 million litres of water! Yes you read that right. Majority of the marine life at Atlantis reside in this tank. It is one of the largest aquariums in the world with enough water to fill 4.5 olympic sized swimming pools. This tank holds over 150 species of fish and you even get the chance to swim with them in the many diving experiences that Lost Chambers has to offer.
Ultimate Snorkel
This is the ultimate family experience here at the aquarium. Get a chance to snorkel in the Ambassador Lagoon and see the creatures exist in their natural habitat. No swimming skills are required for this experience so even children from the age of 6 can participate.
Atlantis Dive Discovery
This is the perfect experience for those who want to experience scuba diving. Meant for beginners, you will dive into the Ambassador Lagoon under the guidance of certified scuba experts. You can swim amongst the sharks, napoleon wrasse and other intriguing sea creatures. The minimum age to take part in this dive is 10 years.
Predator Dive
Sounds scary, doesn't it? That is because you will actually get the chance to scuba dive into the Ambassador Lagoon and hand-feed up to 14 different species of sharks and stingrays! Worry not, as you will be under careful supervision and guidance. This once-in-a-lifetime experience is meant for the lionhearted and brave. Do you have what it takes to come face to face with Jaws?
Atlantis Aquatrek
This experience is meant for the slightly more adventurous. Go 3 meters deep into the Ambassador Lagoon and see how it feels to walk and breathe underwater. With the help of a special helmet, designed to help you breathe underwater, you get the opportunity to walk amongst stingrays, fish and even some sharks! Children above the age of 8 can participate in this trek.
Atlantis Dive Explorer
This is the ultimate diving experience Atlantis has to offer. Meant for certified divers only, this dive gives professionals the chance to swim in the Ambassador Lagoon for 1.5 hours, amongst the 65,000 marine creatures. All the gear and water bottles will be provided and this experience will be supervised by the Atlantis scuba team. If you are a certified diver, you do not want to miss this.
The Lost Chambers Aquarium Dubai Tickets
---
You can choose to book your Dubai Lost Chambers Aquarium tickets at the physical counter, or online at Headout. A few benefits of booking your tickets online:
Great savings: The biggest advantage of booking your tickets online is that you can save up to 20% on each reservation! Moreover, after your confirmed booking, you get 5% additional cashback as well.
Avoid the queues: Due to its immense popularity, you can almost always expect to wait in long queues to buy your tickets at the aquarium. Save time by booking your tickets online! You can choose your preferred visiting time and plan your day ahead.
Combo tickets: Apart from the aquarium, Atlantis is home to another major attraction: Aquaventure Waterpark. Book combo tickets to both at discounted prices and have a blast of a day.
Other Attractions At Atlantis The Palm - Aquaventure & Dolphin Bay
---
Aquaventure Waterpark
Apart from being an exemplary hotel, The Atlantis also houses a standard setting water park called Aquaventure Waterpark Dubai. This waterpark can be accessed by guests staying at the hotel for free and also by non-residents for a fee. This waterpark is seriously one of the best parks in Dubai, if not the world. The park has a 2.3 kilometer river ride that takes over 45 minutes to complete. Not only this, it also has a transparent water slide that passes through, wait for it, an actual shark tank! Aquaventure has loads of water related activities and rides and if you are in a city in the middle of a desert, what more can you ask for than a world class waterpark. Situated on the same grounds as the Lost Chambers Aquarium, the two can be done in one day. Book discounted Aquaventure Waterpark tickets to beat the heat and have a cool time with your loved ones.
Dolphin Bay
Dolphin Bay at Atlantis, Dubai is one of the world's most sophisticated dolphin habitats where you get to not only swim with the dolphins but also feed them and go scuba diving alongside these charismatic creatures. Keeping in store activities suitable for all age groups, ranging from swim diapers to speedos, Dolphin Bay will add an element of excitement to your trip. Lucky for you, Dolphin Bay isn't the only happening place on the Palm. Tickets to Dolphin Bay also provide you access to Aquaventure Waterpark. Brace yourself for a day full of water-packed fun!
Read our guide on the Dolphin Bay to find out more about the park and learn how to get discount tickets to the waterpark.
The Lost Chambers Aquarium Dubai – Insider Tips
---
Try entering the aquarium in the morning or in the afternoons. It tends to get a little crowded towards the evening so you can avoid that by going earlier.
Be sure to carry a camera with you as you will get hundreds of perfect photo opportunities.
Wear comfortable shoes as this does involve a bit of walking. The aquarium itself is huge with over 21 aquariums and enclosures.
Try attending the feeding sessions at the Ambassador Lagoon. This is a must-see activity as you get to watch the creatures being fed in the water. Ask at the reception for feeding timings.
Make the most out of your day by purchasing a combo ticket (Aquaventure Waterpark + Lost Chambers Aquarium). The waterpark also opens at 10AM. If you do opt for the waterpark, make sure to carry appropriate swimwear with you.
For a truly unforgettable experience, take part in the famous 'Shark Safari' at Aquaventure. All cancellations/rescheduling requests made 24 hours prior to the start time of your experience will be processed for free without any additional charges.
The Lost Chambers Aquarium Dubai Reviews
---
Must see, for bucket listers try everything and have lots of fun!
I loved diving and watching the public at the Lost Chambers. The aquarium is amazing, even more after the Fish Talk guided tour, highly recommend.
Mark A, TripAdvisor, April 2021
Amazing Experience!
Shark tank safari is such a breathtaking experience, team is soo friendly and fun and supportive. Most recommended!
Heba O, TripAdvisor, April 2021