In 1947, after years of honing Alfa Romeos into the perfect gentleman's racing machine, Enzo Ferrari created the first car to host the prancing horse badge as the Ferrari 125 S rolled off its production line in the small Italian town of Maranello. Ever since, the Ferrari stable has been churning out some of the most remarkable machines in the world of automobiles and motorsport. A translation of this desire into the world of public recreation, in true Ferrari style, is the Abu Dhabi Ferrari World. Today, you can purchase Ferrari World tickets and experience this symbol of Italian flair, advanced engineering, exclusivity and luxury at Ferrari's first and only foray yet into the world of theme parks, Ferrari World in Abu Dhabi.
Why visit Ferrari World Abu Dhabi?
---
From rides that go faster than the average speeds of an F1 car round a track to tasting authentic Italian food, there is something for everyone to enjoy at Ferrari World Abu Dhabi. You can race your friends in racing simulators with the most advanced feedback systems or go for a roller coaster ride with the tallest non-inverting loop. You can go for a historic, albeit virtual, tour of the historic Ferrari factory in Maranello or even learn how to fly. With so much world class entertainment to experience, Ferrari World is a must for everyone visiting the United Arab Emirates. Over the years, Ferrari World has been awarded over 14 industry awards and accolades, including the World Travel Awards, heralding Ferrari World as the Middle East's Leading Tourist Attraction Award in 2015 as well as 2016.
Ferrari World - In a Nutshell
---
Opening Hours (subject to change)
Daily 12 PM to 7 PM
Know before you go
Best time to visit: November to March.
Starting Prices for Ferrari World at AED 310.
Suggested duration: 5 - 6 hours.
Location: Abu Dhabi, UAE

Address
Yas Island, 128717, Abu Dhabi, UAE
Get there
Which Ferrari World tickets to buy?
---
With so many different types of tickets available for Ferrari World, it can be tough to know which one is right for you.

If you're looking to experience everything that this exciting theme park has to offer within a day, then your best option would be to go for a Ferrari World Abu Dhabi ticket with free shuttle

Plan your visit
---
Best time to visit Ferrari World
Weekends at Ferrari World are very busy, especially in the non-summer months. To avoid long entrance queues, arrive early in the day. If possible, go during the week to avoid large crowds. Weekends are generally the busiest times and you may have to wait in line for rides.
Purchase discounted Ferrari World tickets via Headout today! Or, browse discounted tickets to theme parks in Dubai.
Opening Hours of Ferrari World
Daily 12 PM to 7 PM
Getting to Ferrari World
By car
Ferrari World is a -
10 minute drive from Abu Dhabi International Airport
30 minute drive from Abu Dhabi city centre
50 minute drive from Dubai Marina
90 minute drive from Dubai International Airport
By Yas Express free shuttle
The free Yas Island shuttle service runs daily from 9am to 11:35pm. It stops and picks up at various locations on the island, including:
Yas Waterworld Abu Dhabi
Yas Plaza Hotels
Yas Viceroy
Yas Central
Top rides inside the Ferrari World
---
1. Turbo Track
This high speed roller coaster is a thrilling ride that will take you through a vertical climb followed by an epic zero gravity fall. It is the latest roller coaster to be opened in Ferrari World.


Height Restriction:
1.3m - 1.96m
2. Benno's Great Race
This family ride will take you to a magical world full of interactive challenges and brilliant special effects as you help Benno win his race.



Height Restriction:
Minimum 0.90 m
3. Junior GT
This miniature street course offers the young ones their first chance to drive a Ferrari. The course allows them to take the wheels of a scaled down Ferrari F430.



Height Restriction:
1.0m - 1.4m
4. Speed of Magic
Go for the ride of your life on this 4D fantasy experience as Nello the Ferrari driver takes you to places no other Ferrari has been before. The ride features a 3-D movie and includes temperature, light and motion changes.

Height Restriction:
Minimum 1.0m
5. Fast Lane
Test your Ferrari knowledge in the ultimate interactive game show.
6. Tyre Twist
Take your seat in a giant F1 inspired tyre and get ready to collide into fellow twisters as you gently rotate at speeds of 8-16 rpm.

7. Made in Maranello
Enjoy a tour of Ferrari's Maranello stable as you learn how a Ferrari GT is made. Learn everything about the process that turns metal into a car of your dreams.
8. Scuderia Challenge
Test your racing skills with this state of the art racing simulator. Take the wheels of various Ferraris and race your friends on a virtual Yas Marina Circuit.
9. Galleria Ferrari
Explore the world of Ferrari as you get up close and personal with some of the most iconic Ferraris ever made.
10. Driving with the Champion
This cinematic motion-based simulator will allow you to act as a trainee engineer alongside a virtual F1 pro as you experience the thrill of mastering the Fiorano track.

Height Restriction:
Minimum 1.07m
11. Junior Grand Prix
The second part of the Ferrari Driving School, Junior Grand Prix places the kids in a scaled down F1 car and after receiving instructions from the experts, sets them off to conquer the tracks.

Height Restriction:
1.1m - 1.5m
12. Viaggio in Italy
Soar above the beautiful country of Italy as this multi-sensory simulator takes you above the Italian landscape. You will travel past mountains, quaint villages, and typically enchanting Italian vineyards.

Height Restriction:
1.0m - 1.95m
13. Bell'Italia
Explore a miniature version of Italy from the 1950s as you travel in a small-scale Ferrari 250 California.
14. Flying Aces
Flying Aces is one of the most spectacular roller coasters. You will be a riding a military bi-plane and go up to a height of 63 metres at a steep 51-degree incline. Expect speeds of up to 120 km/hr.

Height Restriction:
1.3m - 1.96m
15. Junior Training Camp
This amazing play area is designed for children to improve their climbing skills and develop problem-solving skills in an exciting way.

Height Restriction:
Minimum 1.00m
16. Driving Experience
Make your dreams of driving a Ferrari come true as you take the wheel of a Ferrari California and drive around Yas Island.
17. Fiorano GT Challenge
Based on real GT racecourses, this ride allows you to race your friends on parallel tracks while piloting a Ferrari F430 Spider.



Height Restriction:
1.3m – 1.95m
18. Karting Academy
This incredible 290 meter long karting circuit has been inspired by the Yas Marina track and allows you to indulge your competitive streak as you pilot your gokarts around this testing and thrilling circuit.

Height Restriction:
1.5m - 2.1m
19. Khalil's Car Wash
Khalil's is an interactive play area that has lots of fun activities for little ones and toddlers.
20. Formula Rossa
The ultimate rollercoaster, Formula Rossa is the fastest roller coaster in the world and will propel you to blinding speeds of up to 240 km/hr. Accelerating from 0 to 100 km/hr in 2 seconds, Formula Rossa is a ride that has to be experienced.

Height restriction:
1.4m-1.95m
Sign up for our monthly newsletter
Your dose of travel fix - from hacks and deals to travel tips and everything in between, delivered monthly to your inbox
Please enter a valid email
Unsubscribe anytime
Best recommended Ticket Combos
---
You can purchase tickets to Ferrari World online in advance or at the venue itself. There are several ticketing booths located at the entrance of the mega themepark for you to purchase tickets. However, given the popularity, Ferrari World gets very crowded on holidays and weekends. Thus, your best option is to purchase tickets online.
Ferrari World and Yas Waterworld Combo
Situated on Yas Island, Ferrari World shares the island with another popular theme park in the Middle East, Yas Waterworld. You can get the best of both worlds with combo passes that grant you access to both the parks.
Rated by the Travel Channel as one of the world's top 10 water parks, Yas Waterworld is your go-to destination for the best aquatic leisure experience in UAE. You can plunge down an epic Slither Slide, surf the largest artificial sheet wave in the world, take a six-person water coaster to ride through twists, turns and wild rapids or simply relax as you float along the lazy river. Yas Waterworld has over 45 rides, slides and attractions.
Pros and Cons of Purchasing a Combo Pass
The perks of purchasing a Yas Waterworld + Ferrari World Ticket:
Save up to 15% when you purchase a combo pass.
Get up to 5% cashback when you purchase with Headout (Cashback is applicable to any other experiences on Headout.)
The drawbacks of a combo ticket:
If you're planning your trip with little ones, a visit to both parks in one day can be quite exhausting for young children. They may need to nap in between. The best option would be purchasing a two-day combo pass. This will give you plenty of time to recharge and make the trip more enjoyable.
Headout Ticket Advantages
Instant Confirmation - Your tickets will be emailed to you instantly after purchase
Easy Use - Simply display the tickets on your phone to gain seamless access to Yas Waterworld.
Ferrari World Annual Pass
---
Ferrari World Annual Pass
Ferrari World Annual Passes provide you with unlimited access to Ferrari World for 12 months from the date of purchase. Ranging from AED 995 for the silver annual pass to a premium gold annual pass for AED 2895, you can choose the pass that suits you best.
The Good and the Bad of visiting Ferrari World
---
The Good
1. Not only does Ferrari World allow you to have a thrilling day out, full of adventure rides and interactive experiences, but also get into the history of Ferrari, experience what it must feel to drive a Ferrari and get up close and personal with some of the most iconic cars in the history of automobiles and motorsport.
2. Ferrari World has two record breaking roller coasters within its grounds that are a must try. Formula Rossa, the fastest roller coaster in the world and Flying Aces, the roller coaster with the tallest non-inverting loop in the world.
3. Located across the street on Yas Island is Yas Waterworld, one of the most popular waterparks in the region. This makes Yas Island quite a leisure ground and presents a wonderful opportunity to visit both parks - especially when you book a combo pass, which will allow to save a lot of money as opposed to visiting the parks separately.
The Bad
For those staying or living in Dubai, you'll have to account for transportation time since the park is actually in Abu Dhabi. But with that being said, it is only about a 50 minute drive to Ferrari World from Dubai.
Things to keep in mind before visiting Ferrari World
---
Due to height and size restrictions, guests may not be able to enjoy all the rides at Ferrari World.
Children ages four and above require a valid ticket to enter the park. Also, all children under the age of 12 must be accompanied by an adult at all times.
Outside food and beverages, ice coolers and cold boxes are not permitted in the park.
Ferrari World is smoke free except for designated areas in the park.
Pets are not allowed in the park except for special cases such as service animals.
Insider Tips
---
Try and arrive to the park early in the day in order to beat the crowd and avoid long queues. Best would be to arrive before the park opens. You can charge the bands with money at the guest services desk when you arrive.
Grab a waterproof electronic wristband so that you don't have to worry about carrying cash or getting your money wet. You can charge the bands with money at the guest services desk when you arrive. At the end of the day, if you have unused credit on your wristband, you can redeem a refund.
If possible, visit the park on a weekday. It's far less crowded than the weekends!
Take advantage of the free Yas Express shuttle.
Buy a combo ticket to enjoy the best savings.
Get your tickets ahead of time to avoid long lines.
Take snack breaks, especially for kids, and make sure everyone in your group stays hydrated.
Check the weather before you go.
Make sure your phone and/or camera are adequately charged before entering the park.
Visiting Yas Island
---
Yas Island, Abu Dhabi's leading leisure destination, is teeming with fantastic attractions, great hotels, outstanding entertainment, and tons of natural beauty. It's a place for fun, adventure, and relaxation. Here's our complete guide to Yas Island Abu Dhabi.
Things to do around Ferrari World
---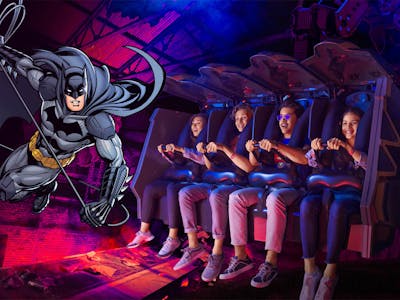 Warner Bros. World
The indoor theme park is the world's first-ever Warner Bros. themed park. The fantasy world features six immersive lands inspired by legendary Warner Bros. characters, which you can explore while experiencing rides, shows, and attractions on the way.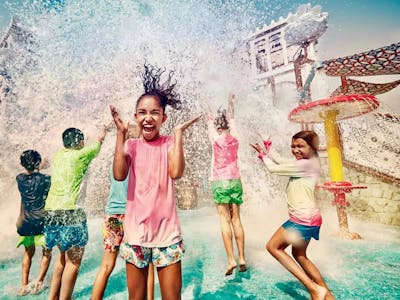 Yas Waterworld
Home to more than 40 rides, the mega waterpark features a looping freefall waterslide to the region's longest suspended rollercoaster.

Here's all you need to know about visiting the Yas Waterworld.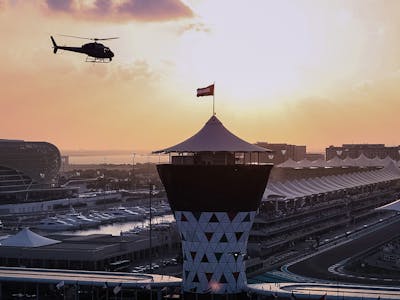 Yas Marina Circuit
The home of F1 in the United Arab Emirates, Yas Marina Circuit is a modern circuit that opened in 2009 and hosts the popular Abu Dhabi Grand Prix.

Here's all you need to know about visiting the Yas Marina Circuit. Yas Mall
Enjoy three floors of international stores, 50+ restaurants & cafes, a state-of-the-art cinema, and a family entertainment zone.
Top 5 places to eat inside Ferrari World
--- Ristorante Cavallino
Ristorante Cavallino, from Maranello, presents an intimate and relaxing dinning affair that will take you to the heart of Italy with some of the most authentic and delicious Italian dishes.

Cuisine:
Italian.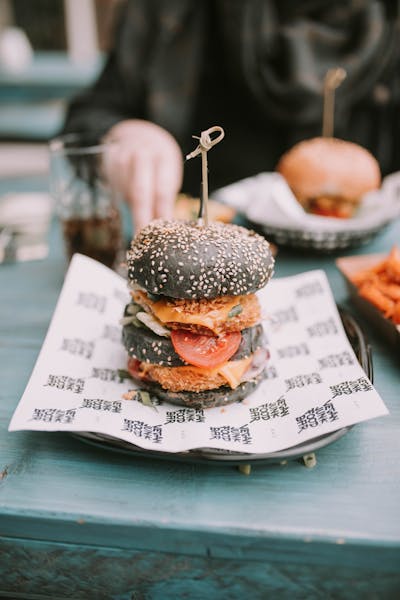 Officers Food Quarters
The perfect place to stop and grab a quick bite before you head back to the thrills that Ferrari World offers. Enjoy tasty burgers, pizzas, fresh salads, shawarmas and more.

Cuisine:
Fast Food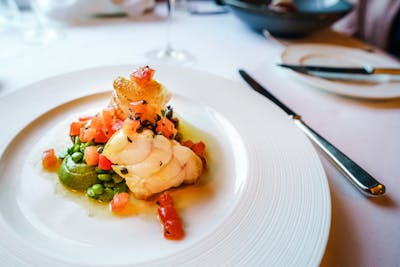 Il Podio
Designed after the real staff canteen at the Ferrari factory in Maranello, Il Podio serves cuisine from all over the world. The food station serves everything from Italian to Indian.

Cuisine:
International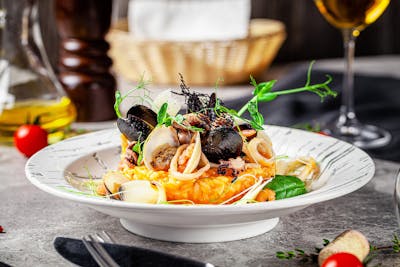 Mamma Rossella
This restaurant is named after the Ferrari drivers and managements favourite trattoria in Maranello, Mamma Rossella. Winner of the Favourite Italian Restaurant of the year at the 2015 What's On Awards, Mamma Rossella is famous for their fresh pastas and wood oven pizzas.

Cuisine:
Italian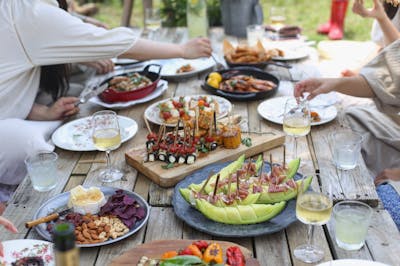 Espresso Rosso
Espresso Rosso is your go to destination for a mid day refueling as you sip on the finest Italian coffee and enjoy delicious house-made gelato.

Cuisine:
Cafe
Top 5 places to stay near Ferrari World
---
FAQs
---
Where can I get Ferrari World tickets?
What is the best time to visit Ferrari World?
What are my Ferrari World tickets options?
What are Ferrari World timings?
Where is Ferrari World located?
How do I get to Ferrari World?

Other top experiences in Abu Dhabi
---
Abu Dhabi has tons of other attractions you can visit after your trip to Ferrari World. Here are some other attractions that are now open to the public that cannot be missed! Check out more things to do in Abu Dhabi.