The United Arab Emirates is known for its unique and world-class innovations in various fields. No matter what part of the world you're in, you've probably heard of their famous landmarks like the Burj Khalifa, The Sheikh Zayed Grand Mosque, and Ferrari World. The Al Qana project is the newest innovation in the UAE, bringing the largest public aquarium in the Middle East to life. National Aquarium Abu Dhabi is the most significant attraction in the Al Qana Complex and is now open and welcoming marine life enthusiasts from around the world.
We've put together all the information you need to know about this unique attraction in Abu Dhabi that is set to become a popular spot for both locals and tourists.
Why Visit National Aquarium Abu Dhabi at Al Qana
---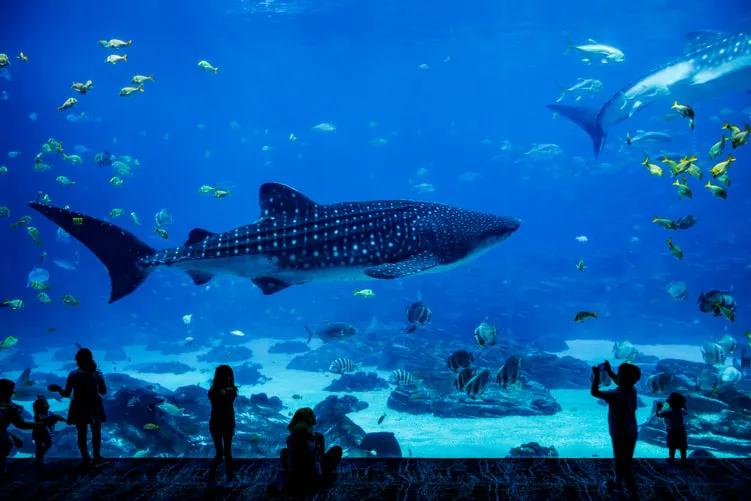 The National Aquarium Abu Dhabi is home to around 46,000 species spread across 10 themed zones. To highlight conservation, the creators of this unique destination aim at safeguarding the ecosystems and habitats of precious marine life for generations to come.
This will be an unforgettable way for visitors to reconnect with the oceans and marine animals and also learn so much more about marine life. Get ready to view the most exotic species from all around the world, even as far as the Pacific Ocean!
Aside from being the largest aquarium in the Middle East, the Al Qana complex is also going to be the ultimate waterfront spot for dining and entertainment. Al Qana is undoubtedly going to be a must-visit spot in 2021 and is expected to house over a million visitors once it's open!
Abu Dhabi National Aquarium Tickets
---
Abu Dhabi National Aquarium Tickets price differs based on the kind of activities you're choosing to try out. Grab your Abu Dhabi National Aquarium tickets from Headout for the best deals on the internet!
Different Zones at Al Qana
---
Inside the aquarium, you will find an unbelievably wide array of marine life taken care of by over 80 marine specialists. This will be spread across 9 themed learning zones, each with its unique features and activities. You will find species from all around the globe across these zones, all the way from the Pacific, Arctic, and Mediterranean waters. Some are friendly, some are exotic, and a large portion is local, from various parts of the Middle East.
Viewers not only get to witness a multitude of ecosystems but marvel at the sheer beauty of a world that is mostly hidden. Some zones allow for live feeding, while others have adventurous activities where guests can interact with friendly sea creatures! Dedicated to preserving ecosystems and marine biodiversity, the different zones at Abu Dhabi National Aquarium collectively form a one-of-a-kind experience.
Here is a sneak peek into the different zones and their inhabitants:
UAE's Natural Treasures is a zone that is reminiscent and mimics the magical world of Arabian pearl fishing. You learn about the natural metamorphosis of oysters and pearls while taking a look at the animals that reside in the Eastern Arabian Peninsula such as Cape hares, sand cats, striped hyenas, red foxes, caracals.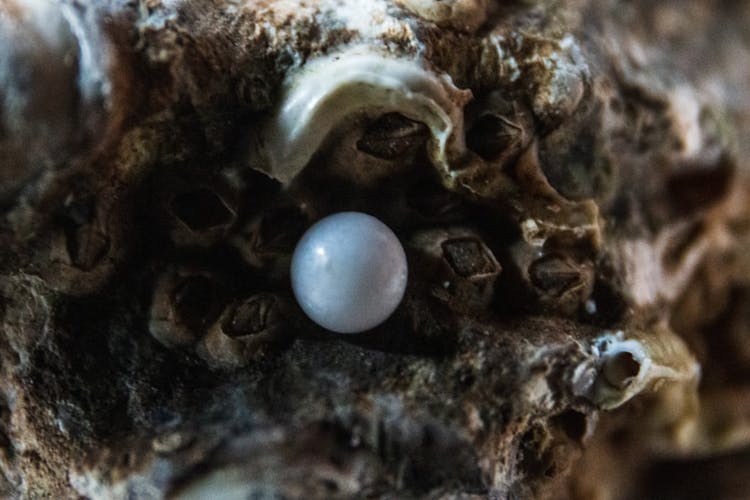 Shipwrecks are scary as well as fascinating, and in this zone, Abu Dhabi National Aquarium brings you the sight of an underwater shipwreck. Come face-to-face with the dwellers of the Arabian Red Sea — largely formed of stony Acropora and porites corals, and the 44 species of shark.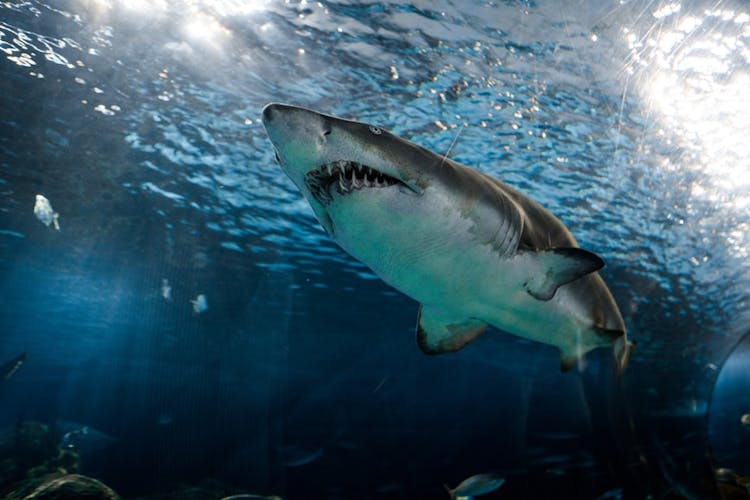 Get a glimpse of the tiny residents of the incredible caves spread across the shores of the Atlantic Cave. Learn how the Lobsters and Sea Sponges have cracked to thrive while hiding away from their larger predators on the shore.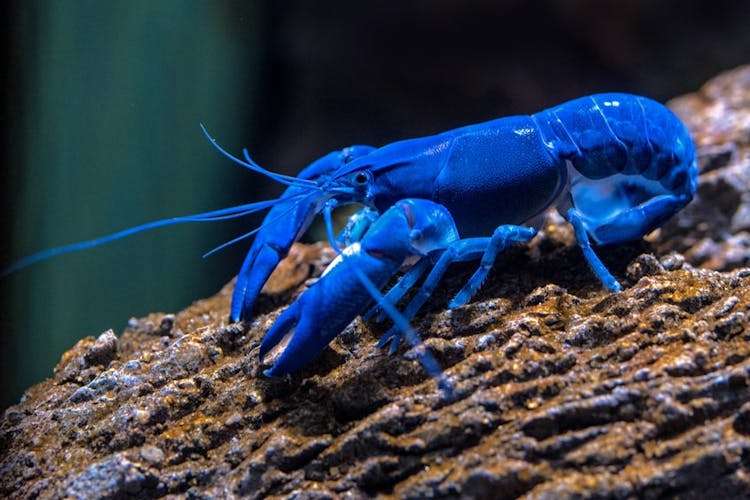 The Sub is a treasure trove of submarines. Learn all about how they operate, navigate, and survive beneath the waves surrounded by Nautilus, squids, octopuses, and cuttlefish.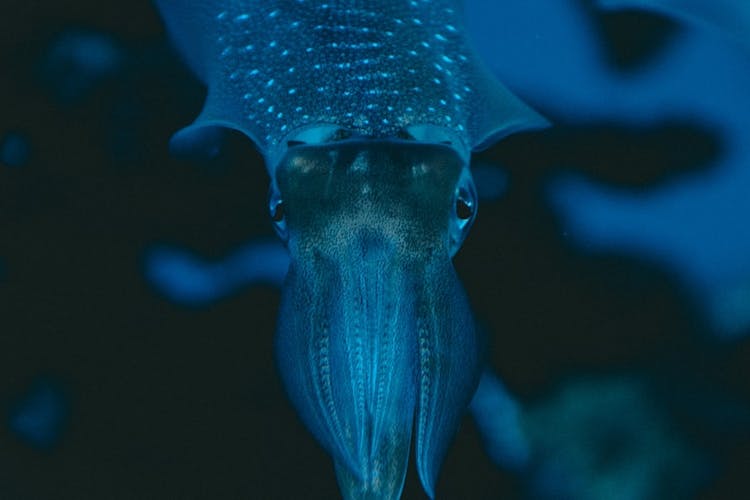 Ring of Fire is a venture into the volcanic caves of the Pacific Ocean. Get acquainted with how these life-destroying volcanoes also help create some of the most beautiful, diverse, and dynamic ecosystems. See familiar faces such as shrimp, crab, limpets, and barnacles who thrive under these ecosystems.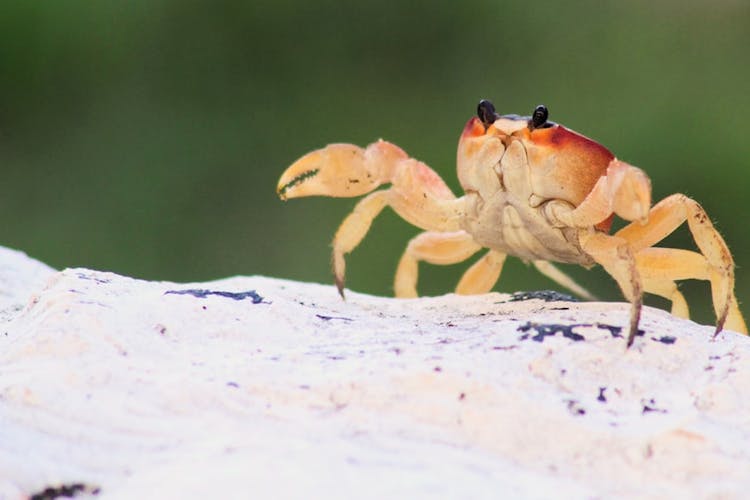 Get a peek of the dangerous side of the deep oceans yet how the creatures that inhabit them have adapted to the deadly circumstances and updated in magical ways. Say hi to brave creatures such as Dumbo octopuses, Mariana snailfish, and Black sea devils in this zone.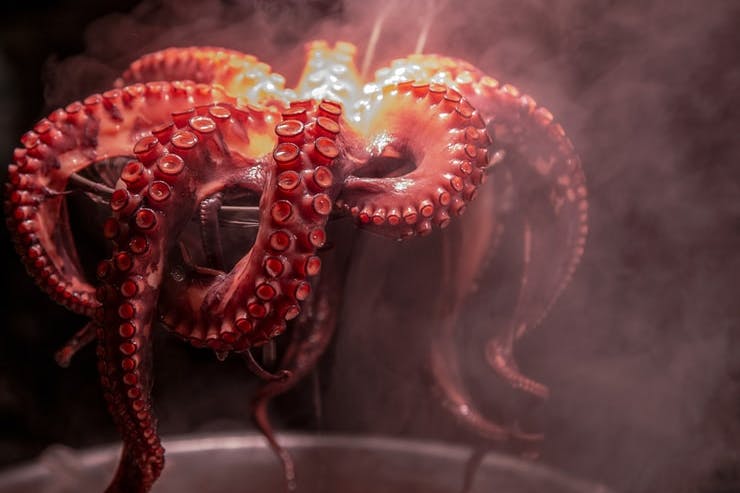 Frozen Ocean shows us a glimpse of how the cutest of the Arctic creatures have adapted to the coldest weather. Learn how even among the iciest of regions, nature thrives, and biodiversities bloom.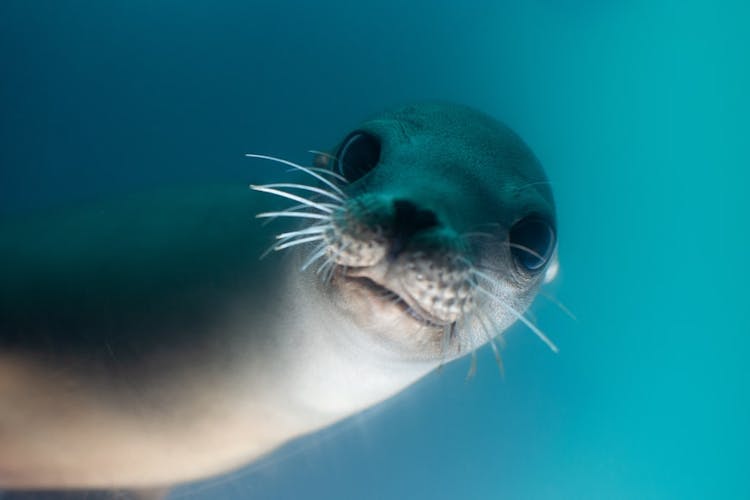 Take a rare sight of the deserted regions of Arabia, the small tropical forests. Know more about the rainforests that are home to 50% of the world's biodiversity, yet only cover 2% of the land. Find out all about the rarest and the most interesting of the species that live there and how we can protect them from going extinct.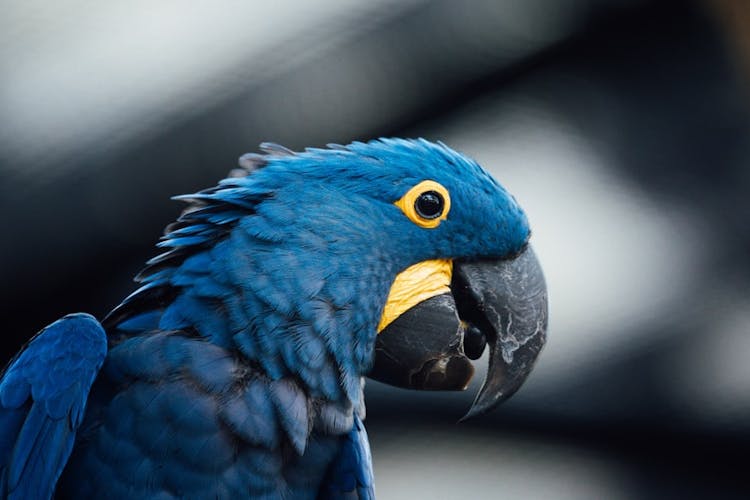 See the shallow waters, seagrass beds, tall mangroves, and extensive coral reefs of the desert oasis of the famous Bu Tinah Island. Learn all about the archipelago amid extensive coral formations, and how the nature reserves protect the island.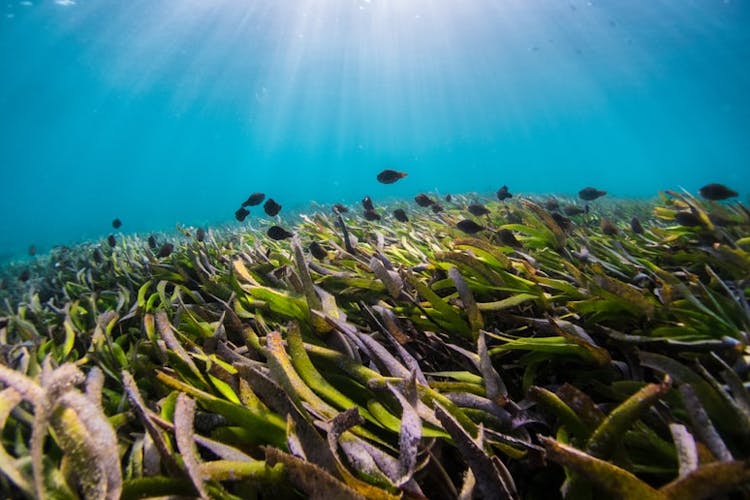 Insider Tips To Abu Dhabi National Aquarium
---
The complex is spread over 7,000 square meters, which means you're going to be walking around a lot. Wear comfortable clothing and footwear for ease of movement. Make sure your clothing is respectable and appropriate, keeping in mind the cultural and religious norms of the country.
UAE can get unbearably hot in the summer months, so try to avoid them. September to February is a better time to visit since the weather is much cooler for outdoor activities.
Remember that weekends in the UAE are on Fridays and Saturdays. So, plan your visit accordingly. If you're a tourist, weekdays might be a better option to avoid huge crowds.
There's so much to see and do around the Al Qana complex and within the aquarium itself. You will want to set aside a whole day to have enough time to enjoy all the attractions at the complex.
One of the aims of the National Aquarium Abu Dhabi is to educate young children about marine life which is why it will contain 60 educational exhibitions. If you're traveling with kids, this makes for an extra-special spot, combining fun with learning.
Try to avoid traveling there during Ramadan since you may not have too many food options and may not be allowed to eat in public.
Visiting National Aquarium Abu Dhabi
---
Getting There
Al Qana is about 30 minutes from downtown Abu Dhabi and can be easily accessed by public transport. Take bus route no. 56 and get off at Al Maqta, from where you can walk to Al Qana. You can also hop into a local taxi from any point in the city.
Opening Hours
The National Aquarium Abu Dhabi is open from Sunday to Saturday - 10 am to 10 pm.
National Aquarium Abu Dhabi Address
TAl Qana is located on Al Khaleej Al Arabi Street in the Rabdan area. For both locals and tourists, it is easily accessible from Abu Dhabi island and lies adjacent to the neighboring five-star hotels. Its unique location gives visitors spectacular views of the water with no high-rise buildings in the way.
Best time to visit the National Aquarium
The UAE can get extremely hot in the summer months, so it's best to avoid the months between April and August. Weekends are on Fridays and Saturdays and can get very crowded. If you're a tourist, weekdays might be a better option.
Typical Duration Of Visit
There is so much to see and do at Al Qana! You'd best set aside a whole day to make the most of your visit there. You'll find plenty of food options where you can make a pitstop whenever you get hungry during your visit.
Restaurants Abu Dhabi National Aquarium
---
The UAE is known for its glamorous spread of cuisines from all over the world. Here are our top 5 dining picks for you: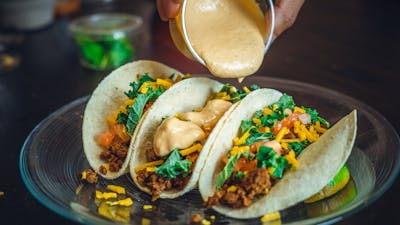 Maison Beirut
Our top pick for you is a Middle-Eastern/Mediterranean-themed restaurant called Maison Beirut. Since you're visiting the middle east, you might as well get a taste of their cuisine at the best spots, right? You also have the option of Lebanese, vegetarian, vegan, and gluten-free dishes to choose from. Don't miss out on the traditional kebabs and salads!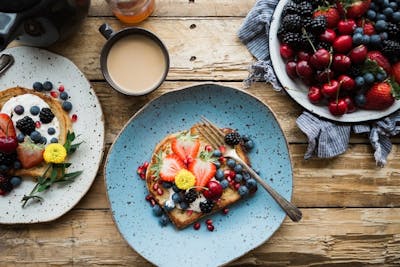 Tashas
Kick start your day with a light, delicious breakfast, while soaking in the sun and a gorgeous view of the water. Tashas is well-known for its relaxing atmosphere and varied selection of food options. Some favourites include French Toast, Pasta, steak, and rich coffee. Tashas is located at Unit BO2, Marsa.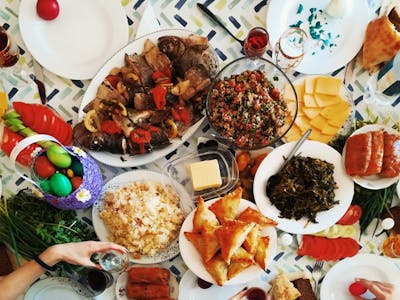 Afya Restaurant
Indulge in the best of European, Asian, and Arabic cuisine at Afya, located at the lobby level of Al Maqta Bridge. Excellent service, exceptional food, and a pleasant ambience are some of the reasons why Afya is a crowd favorite. Grab a spot for the buffets if you want to fill up on a widespread of food from around the world!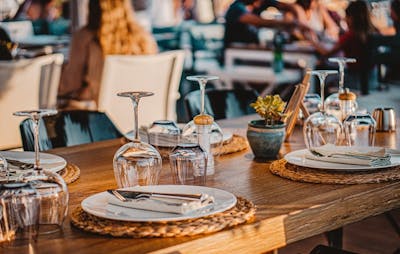 Marco Pierre White Steakhouse & Grill
Award-winning Chef Marco Pierre White brings his take on English cuisine to Abu Dhabi. The menu offers an innovative spread of grills and English favourites. Standing out with its glamorous antique interior, guests can experience fine dining at its best! You can find this steakhouse at the heart of Khor Al Maqta.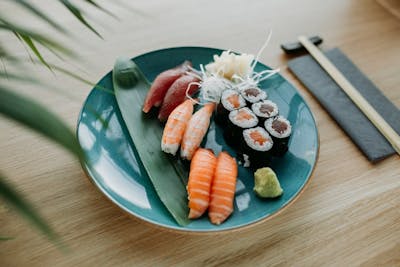 Barfly by Buddha Bar
Located inside the Venetian Village at The Ritz Carlton is this unique Pan-Asian restaurant with spectacular views of the Grand Canal. The only thing better than great food is great food with a view, and that's why Barfly should be on your dining list! Watch out for Sushi Social, Barfly Brunch, and other events at the restaurant.
Things To Do Around Abu Dhabi National Aquarium
---
Abu Dhabi has a few world-famous attractions, some of which are close to the National Aquarium at Al Qana. Here are a few other iconic places you can visit in the city:
1

Sheikh Zayed Grand Mosque

The capital city holds the largest mosque in the United Arab Emirates, Sheikh Zayed Grand Mosque is open for prayers and to visitors. The breathtaking architecture and design bring in people from all over the world to marvel at it. It also houses the world's largest carpet and can hold up to 40,000 people during worship.
Take a walk down the UAE's memory lane by visiting this 200-year old monument in Abu Dhabi. The fort very beautifully captures the essence of the country and its rich culture. A structure that was once used by the locals to defend themselves from enemies is now a prized structure open to the public.
3

Ferrari World Abu Dhabi
World Class Adventure Park

Come be a part of the first branded theme park in the world! Ferrari World has grown in popularity since its inception and is now a popular spot for tourists from all around the globe. With some of the most thrilling roller-coasters in the world, live shows, events, and attractions, it is a must-visit for thrill-seekers!
If you're familiar with Arab culture, you've probably heard of the infamous souks! Souks in the UAE are the perfect place to get your hands on local and international items. The Qaryat Al Beri Souk stands out as a must-visit as it is a part of the exquisite Shangri-La Hotel complex, with views of the Grand Mosque and Grand Canal.
National Aquarium Abu Dhabi FAQs
---
What is the National Aquarium Abu Dhabi?
Can I buy National Aquarium Abu Dhabi tickets now?
Can the National Aquarium Abu Dhabi be reached by public transport?
What are the timings for the National Aquarium Abu Dhabi?
Where is National Aquarium Abu Dhabi located?
How much will National Aquarium Abu Dhabi tickets cost?
Where to purchase National Aquarium Abu Dhabi tickets?
Best things to do in Abu Dhabi
National Aquarium Abu Dhabi Guide