The eternal, wondrous and splendid beauty of Dubai is second to none. The exclusive array of attractions that the city proudly boasts has both locals and tourists enchanted. However, Dubai is also amongst the most expensive city in the world and naturally the extravagance comes with a price, an not so budget friendly price. But the city also offers a solution for the same with passes such as Dubai Big Ticket and Dubai Mall pass that offer great savings at a minimal cost. With an array of attractions covered under its hood, the Dubai Big Ticket is probably the smartest, simplest and cheaper way to explore Dubai. Here's all you need to know about the Big Ticket before you grab it.
What is the Dubai Big Ticket?
---
The Emaar Entertainment's BIG Ticket is a consolidated pass that allows you pre-paid access to Dubai's top destinations, such as Dubai Ice Rink, Reel Cinemas, KidZania and Burj Khalifa. The pass allows you to chose upto 6 amazing attractions of your choice, while saving upto 40% off regular ticket prices. Apart from saving money and time, the Dubai Big Ticket is super convenient to book and even easier to use. In addition, the pass gives you a flexible 30 days validity to explore the attractions. Doesn't sound like you need anything more for a budget friendly trip to Dubai!!
Why should I buy the Dubai Big Ticket?
---
30 day validity, explore at your pace.
One of the most prominent feature for the Dubai Big Ticket is its validity. The pass gives you 30 days from the date of purchase to visit, explore and enjoy the chosen attractions. It is valid for one-time entry per person, per attraction
See More, Save More
Buying tickets for individual attraction in Dubai could eat up your budget and precious time (in queue); i.e the more you see, the more you spend. However, the Dubai Big Ticket saves you both money and time as you visit each chosen attractions during the validity period.
Best Attractions
The Dubai Big Ticket includes some of the most notable spots of Dubai, that are also well suited for tourists and locals alike. In addition, the array of attractions can be custom-tailored according to your needs, whether individual, couples or family with kids.
One Ticket, No Queues
Dubai Big Ticket is extremely convenient and quick, just scan the barcode on your receipt and enter the venue. No need to carry a pocketful of tickets or stand in queue for buying the said tickets.
Reduced Prices for Kids
Often such passes require you to pay a flat price whether you are buying tickets for an adult or for a kid, but not Dubai Big Ticket as it readily offers special discount on tickets for kids.
Easy Booking
Whether you are a local or a tourist booking a Dubai Big ticket for yourself and family is fairly simple. Log on to the website, choose the attractions you want to visit, give the details required and receive a confirmation via an email.
What are the attractions covered under the Dubai Big Ticket?
---
Staying true to its name the Dubai Big Ticket offers a range of attractions that are suitable for all ages. As mentioned earlier you can select a minimum of 4 and a maximum of six attractions from the below mentioned list:
The Dubai Aquarium & Underwater Zoo
VR Park
Reel Cinemas
KidZania (For kids between 4 - 12)
Dubai Ice Rink
At The Top
Guy Fieri's Kitchen - Lunch or dinner voucher
Dig It - (for kids between 2 -10)
Dubai Opera Tour
Weekly Golf round at Address Montgomerie (Weekdays only)
Weekly Golf round at Arabian Ranches Golf Club (Weekdays only)
Stable Tour with Breakfast at Dubai Polo and Equestrian Club
The Spa at Address available at 4 locations (Downtown, Dubai Marina, Boulevard, Palace Downtown)
Dubai Big Ticket
Benefit from access to a select number of attractions and experiences in Dubai for an absolute steal!
Enjoy hassle-free entry along with extended validity for 30 days from the date of purchase.
Some of the popular Dubai attractions that you can experience with this pass include Dubai Aquarium & Underwater Zoo, KidZania, Dubai Ice Rink and VR Park.
What Is the Dubai Mall Pass? Is it a better choice?
---
Dubai Mall, the second largest mall of the world amalgamates shopping and entertainment only so that you can have best of both worlds. However, your budget constraints should not hinder your fun and for this the Dubai Mall Pass comes handy.
Is it worth it? Yes of-course! The Dubai Mall Pass gives you pre-paid access to the best 4 attractions of the Dubai Mall - Dubai Aquarium & Underwater Zoo, KidZania, Dubai Ice Rink and VR Park. In addition to hassle free entry, the Dubai Mall Pass lets you save upto 25% as well. Better yet, its 30 days validity allows you to explore these must visit attractions at your own leisure, making it one of your best and profitable buys when exploring Dubai.
Dubai Mall Pass Attractions List
Here's a quick run through of what you can expect at each attraction offered on the Dubai Mall Pass.
Home to 33,000 animals including sharks, penguins, king croc, stingrays, jellyfish and otters among others, the Dubai Aquarium & Underwater Zoo is amongst the largest suspended aquariums in the word.

Location: Ground Level, The Dubai Mall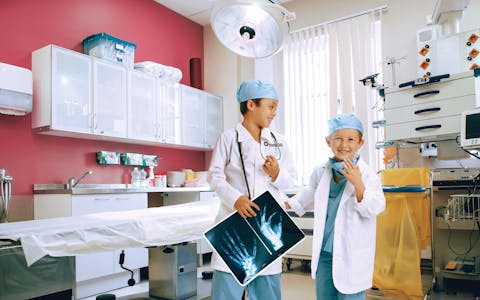 With over 80 roleplay professions to choose, from pilot to chef, the kid-sized, interactively educational city enables your kids to behave, live, work, earn, spend and save like an adult. No better place to leave your kids for a fun time while you shop and mall crawl.

Location: Level 2, Dubai Mall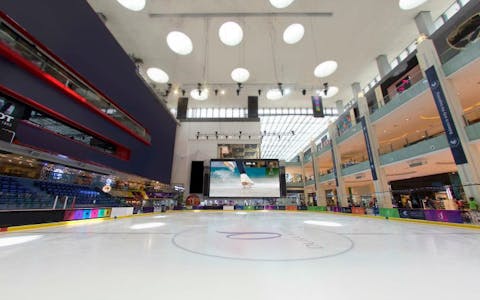 This Dubai Big Ticket attraction privies you to the Olympic-sized Dubai Ice Rink along with public skating sessions. Whether first-timers or skilled skaters, it is perfect for solo-explorer, couples or families.

Location: Ground Floor, Dubai Mall
Good To Know Before You Buy
---
Upon your purchase of Dubai Big Ticket, you will receive a barcode. You just have scan this code to gain entrance in your chosen attractions.
Dubai Big Ticket is neither refundable nor exchangeable.
Upgrades are available for the below-mentioned attractions upon on-the-spot purchases at the attraction. Do note that upgrades are subjective to availability.
Dubai Aquarium & Underwater Zoo - King Croc Encounter,Ray Encounter, Otter Encounter or explorer.
Dubai Ice Rink - Disco, Mega Disco, DJ Nights Disco Sessions, Family DJ or Dubai Snowfall.
The Dubai Big Ticket cannot be combined with any other offer.
The Dubai pass holder is not entitled to non-complimentary services or provisions
Special instruction for KidZania - Adult needs to accompany kids below 120cm.
Final Thoughts
---
There are two facts that run simultaneously, one that Dubai offers some amazing attractions, that everyone should visit atleast once and the second that visiting them could pinch one's pocket. Here, we introduce the third fact that buying Dubai Big Ticket could help you save upto 60% off the actual cost. Along with being a huge money saver this pass also has a grand 30 day validity, that does not push you to cover the chosen attractions in a hurry. So, visit Dubai at your own leisure at the best possible price with the Dubai Big Ticket.
More Dubai Guides
---
Visiting Dubai? Get all the insider info and score tickets at unbelievable prices with Headout. Check out these guides to learn more.