Theatre plays are considered to be the pinnacle of acting performances and there are very few in this world that can boast to have a variety of such shows in a single place. Broadway is one of those places where the finest actors, directors, composers, set and costume designers come together to concoct masterpieces.
The collection of plays on Broadway is astronomical, on any given day you might find more than a hundred different shows running. If you are undecided on what you wish to watch, the choice is quite simple; a musical. Musicals are the bread and butter of Broadway. A majority of the longest running plays are Broadway musicals and rightfully so. They are family friendly, contain spectacular sets and some of the most dazzling displays of music and dance.
From the very first musical, 'Elves' that came out in 1857 to the current hit Hamilton, which has already been termed as 21st century's greatest masterpiece; Broadway musicals have always been home to the best shows in the world. Shows such as Hamilton, Beetlejuice, Wicked, Aladdin, and The Lion King will leave you spellbound with their performances. If you want to experience something entirely new, shows such as Mrs Doubtfire, Diana, and Company are all coming to Broadway this Spring!
Broadway Musical Vs Broadway Plays
---
While to the layman, the definition of a play might encompass both a musical and a play, the actual differences are far more nuanced. A musical is geared towards a wider audience net and features some of the most expensive production sets in history. The best Broadway Musicals often rely on leads with powerful singing voices and a background score that is continuous and rhythmic.
Plays on the other hand cast the spotlight, literally and figuratively on stage actors. Their production sets and costumes are far simpler. The plays follow raw and challenging storylines meant for a more mature audience.
Two distinct examples that highlight the contrasting differences between a play and a musical are Hamilton and To Kill a Mockingbird. The former is a light hearted and fun tale about the founding father Alexander Hamilton, while the latter deals with a delicate tale of racism and subjugation.
Choosing The Right Broadway Musical
---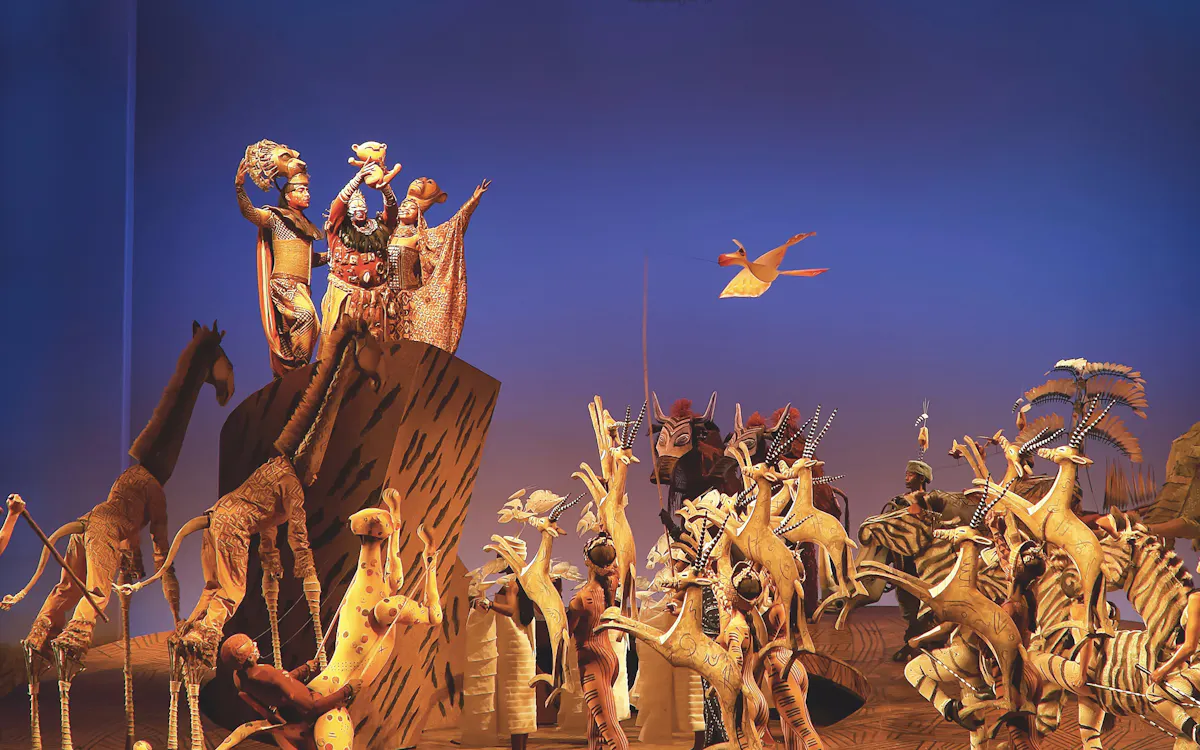 So now you have made up your mind, you want to enjoy a Broadway musical that will blow your mind away. With a plethora of options at your disposal, you will be spoilt for choice. Here we take a look at how you can make a more informed decision and choose a musical that you will enjoy watching. We will take a look at what differentiates each musical and on what factors can you base your decision on.
1. The Genre
Perhaps the most important factor that goes into deciding what show you are going to watch. You might be surprised to find out that just like plays and movies, musicals also have a wide range of genres. From show tunes to operas, the list is lengthy. If you are looking for entertainment, musical theatre is the best way to go - a musical experience laced with powerful acting.
2. With Kids Vs Without Kids
A pickle that a lot of you will face when choosing a show, is it family appropriate? The answer is both a yes and no. While a majority of shows will be rated okay for family, the age restrictions for each show will vary. You should check booking sites and theatres for the age restrictions before you purchase a ticket for your family. Despite these concerns, popular Broadway musicals are the perfect show you can take your family to.
3. Picking the right seats
Another conundrum you might face when booking a ticket, choosing seats for theatre performances are quite different from that of cinemas. If you are attending a musical, look for seats that give you a panoramic view of the stage. While orchestra seats are always recommended, for musicals we'd recommend mezzanine or balcony seats for an aerial view of the set and choreography.
4. Read critic reviews
Perhaps the most important one to remember, you should always read critic reviews to ensure that the show is worth the money you're paying. The best Broadway musicals of all time have a great number of reviews and you can find them online and in various playbills. Newspapers also publish reviews of Broadway plays almost every time it gets released or the show is running a different incarnation.
5. Book Your Tickets In Advance
One of the best ways to get deals on tickets, the best views to the show and more is by booking your tickets in advance. You can go to various websites and browse through Broadway musicals list and select the show you wish to watch. The most popular Broadway musicals are in great demand, so book your tickets a few weeks out to get ahead of everyone else.
Getting discounted Broadway Musical tickets
---
Now that you have chosen the Broadway musical you'd like to watch, the next part is purchasing the tickets. Musicals on Broadway are almost always in high demand and the tickets can sometimes cost you upwards of 100 dollars. For shows such as Hamilton, which is one of the best Broadway musicals of all time, tickets go upto a staggering $456!
However, there are ways to get around this. In this section we shall take a look at how you can snag the tickets to Broadway musicals for a discounted rate and where can you get them!
1. Online Apps and Websites
Perhaps the best option, booking online not only saves time and hassle, but you also get the added benefits of discounted tickets as well as the ability to choose the seats you like at the tap of a finger. Websites such as Headout offer the best rates for the best Broadway musicals. You can browse through hundreds of shows and choose one to your liking.
2. TKTS
The TKTS booth in Times Square is one of the best places to find tickets to popular Broadway musicals at a great price. You can get tickets for shows that aren't available even on the websites! The sheer amount of options at your disposal is endless. At the TKTS booth you might even be able to snag certain matinee shows for half price!
3. SRO & Rush tickets
SRO or Standing Row Tickets are tickets where the patrons are required to stand and attend shows. If you wish to watch a show and do not mind standing for a long period of time, you can snag these tickets as they are quite cheap. Rush tickets for popular Broadway musicals are tickets that are sold on the day of the show. These tickets are usually for the front two rows and are sold on a first come first serve basis. They also happen to be quite cheap, with tickets going for around 20 dollars.
4. Lottery
The upsides to winning a ticket via Broadway Lottery is very high - not only do you get to pay a fractional amount for the best seats in the house, but you may also just get to watch the best musical in town for just about $10! If you feel lady luck is on your side, you must try your luck with lottery tickets.
5. NYC Attraction Passes
These tickets not only allow you to enjoy various sights in the city of New York, but they also allow you to avail great discounts on Broadway tickets. NYC Attraction Passes are must buy for anyone coming to visit New York. Check out the best NYC city passes.
6. Box Office
Unfortunately you cannot get any discounts on tickets when you purchase from the box office, however, if you are out of options, this is the best place to be. If you are going to watch shows alone, then you could try and snatch up cancelled tickets, which the theatre can sell to you for a cut price, however, be warned; for hit shows cancellations are rare.
The Complete Broadway Musicals List
---
Best Seats For A Broadway Musical
--- There is no set way to pick a seat for Broadway musicals, each show has unique production and music which make certain seats the best for one show, but not for another. You need to factor in the fact that musicals are as much a visual experience as they are an auditory experience. This is why it is important to choose a seat from where you can see the performance clearly.
If you are only attending a musical for the sound, sitting towards the back mezzanine is usually the best. For a more visual experience the center of the closest row is the best option. It allows you to view the show without any obstruction. Another rule you can follow is the bigger the theatre, the more disadvantageous it is to pick seats that are at the back. No matter the number of people you are going with it is almost always the best idea to pick seats that are close to the stage and give you a central view.
Essential Tips For Watching Broadway Musicals
---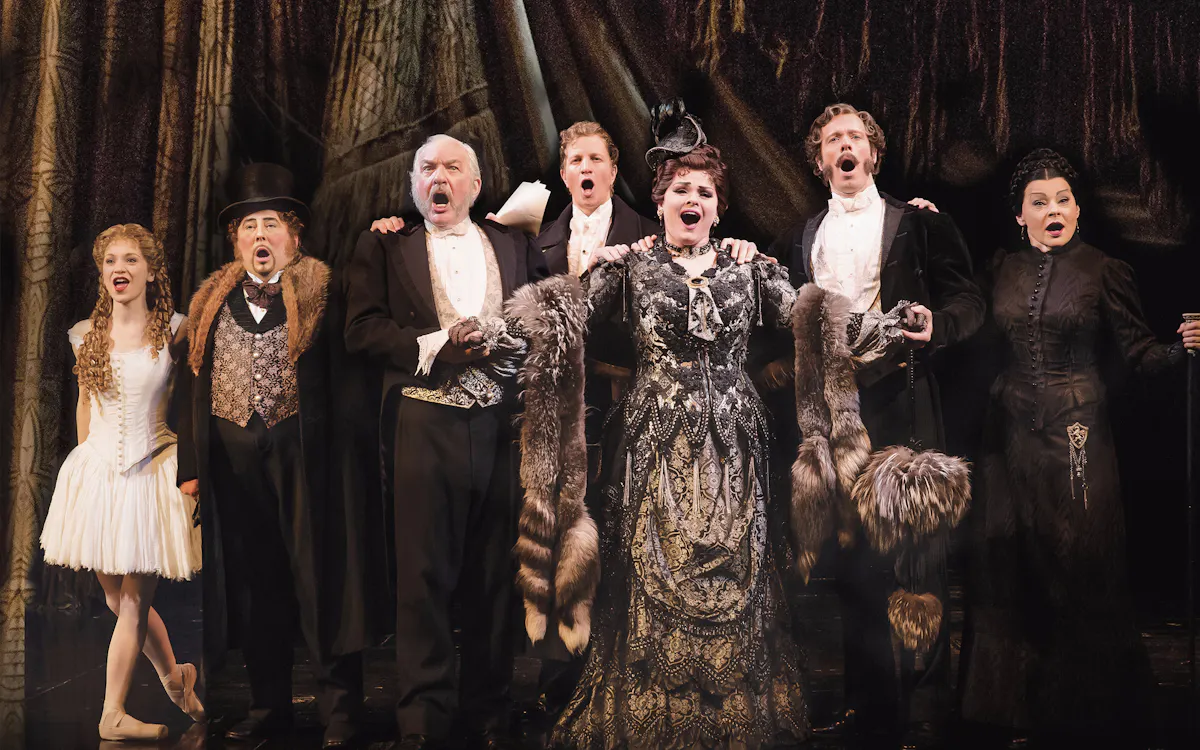 Always come on time: Broadway musicals are a very popular affair and it is best to come early to avoid the long lines to the entrances. It also gives you ample time to checkout the merchandise store.
No food inside theatres:No food inside theatres: While a lot of theatres may not have any issues with people eating in the seats, it is generally considered rude to do so.
Get things done right away: Take off your coat, your hat and seat yourself in the most comfortable position. This ensures that your neighbor does not get irritated or you cause discomfort to him.
Wear something warm: Theatres are generally quite chilly, hence it is advisable to carry a light sweater or purchase a jumper for the show from the shop!
Be polite: Courtesy is a very important part of theatre. You are not the only patron watching the show, ensure that you are not obstructing someone else's view.
Applause when needed: You might get confused when you need to clap while watching the best Broadway musicals. Follow the lead of others and go along with the audience when applauding.
Wait for the curtain call: It is rude to exit the stage before the curtain call as that is the time when the actors thank the audience and the patrons should show them respect for their performance.
Do not sing along to the songs: As jovial as the surroundings might be, do refrain from singing along to the songs that are playing along.
Visit the loo before you sit: You do not want to interrupt others and more importantly spoil your own time, so visit the bathroom before you sit down.
For those with kids: An important tip, if you are watching Broadway musicals with your family and have young ones, ensure that they have had something to eat before the show begins.
FAQs
---
What is the best musical on Broadway?
What is the best time to see Broadway Musicals?
What is the average ticket price for a musical?
What do you wear to a Broadway show?
Is it better to purchase tickets in advance?
Can you take a backpack to a show?
Do Broadway musicals provide a coat check?
Can you bring binoculars to a Broadway show?
Which seat is better, orchestra or mezzanine?
More Broadway Guides
---
For more Broadway information, here are some helpful quick links!