The Radio City Christmas Spectacular is a live entertainment show featuring the Radio City Rockettes, which is a group of precision dancers. It is staged annually at the Radio City Music Hall during the holidays, usually in the months of November and December. The first show was in 1933 and now it's a behemoth of a production with more than 140 performers. So if you're wondering when do Rockettes tickets go on sale this year, worry no longer. We are here to give you the answer!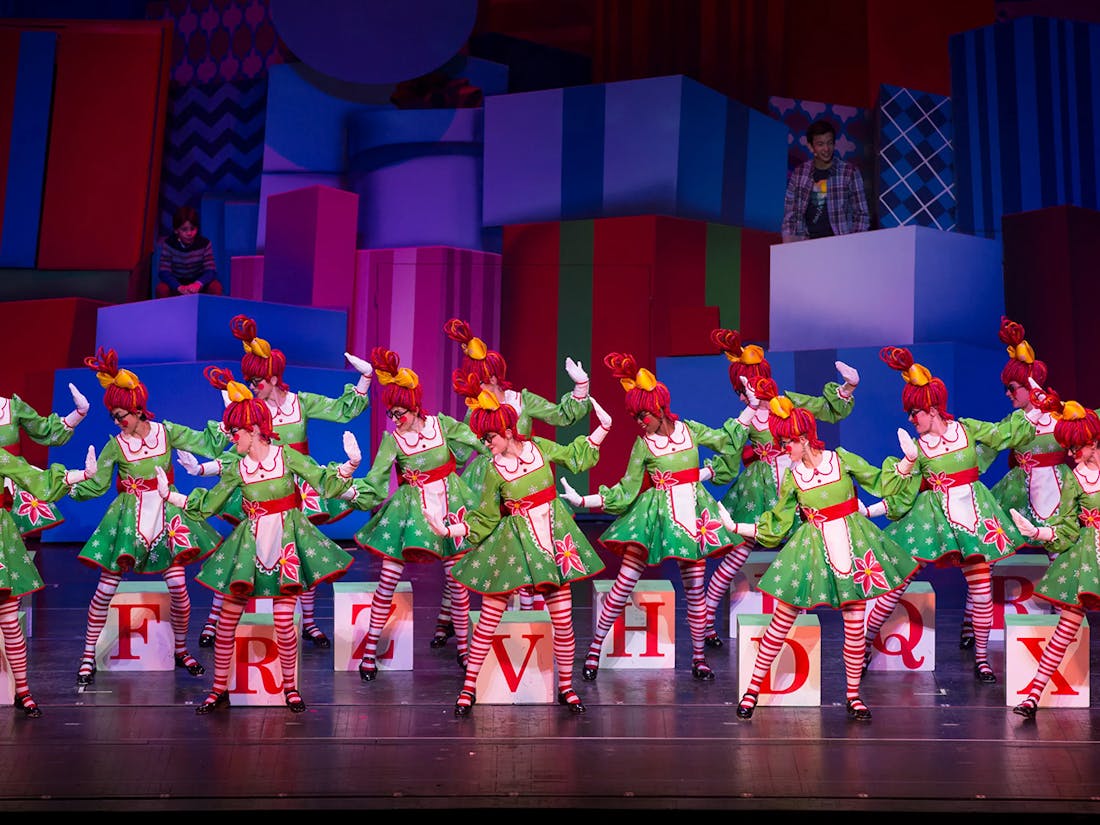 When Do Rockettes Tickets Go On Sale?
---
The Radio City Christmas Spectacular will be staged at the Radio City Music Hall from November 17, 2023 to January 1, 2024. Booking online tickets to the show is your best bet because tickets for the grand event run out really quickly! You can buy your Radio City Christmas Spectacular ticket anytime, from anywhere. So, no need to think about when do Rockettes tickets go on sale, grab your tickets as soon as you see them!
How to Buy Christmas Spectacular Rockettes Tickets?
---
When you want to buy tickets to the Radio City Christmas Spectacular, you should definitely but them online. They run out very quickly and through online ticketing platforms, you can book your tickets many weeks in advance! Plus, with online tickets, you can skip the hassle of standing in long queues and adhering to the timings of the Box Office.
If you want to go watch the Rockettes this Christmas, but don't want to spend a fortune on tickets, you can always look for discounted tickets. Check out our handy guide to buying Radio City Christmas Spectacular discount tickets and make a plan of action!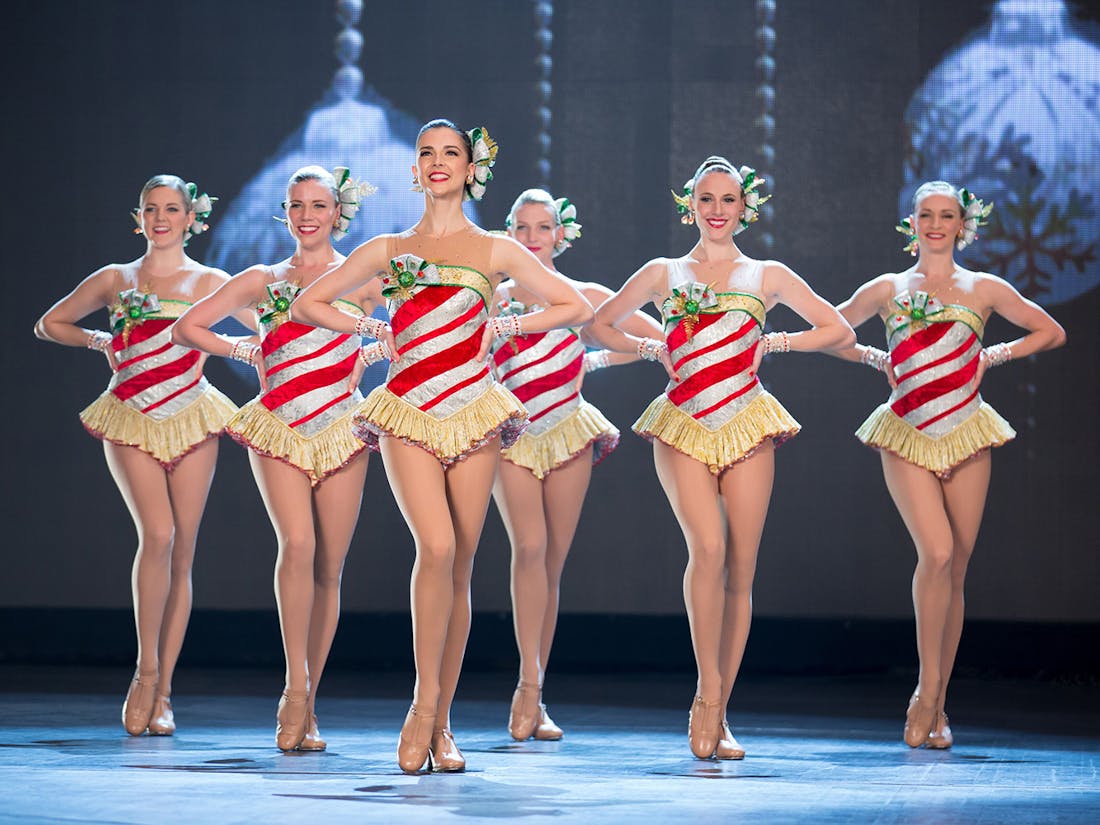 What Are the Best Seats at the Radio City Music Hall?
---
If you've been thinking about when do Rockettes tickets go on sale, you must have also wondered about what the best seats would be to watch the Christmas Spectacular show. For this show, it is best to skip the first 13 rows (AA-LL). Try and get seats in Row MM to ZZ instead, in the Orchestra section. Alternatively, the First Mezzanine too provides some great views, especially from the centrally-placed seats.
For more such insights on the affordable seats, seats with the best legroom and seats with great views, check out our Radio City Music Hall Seating Chart guide.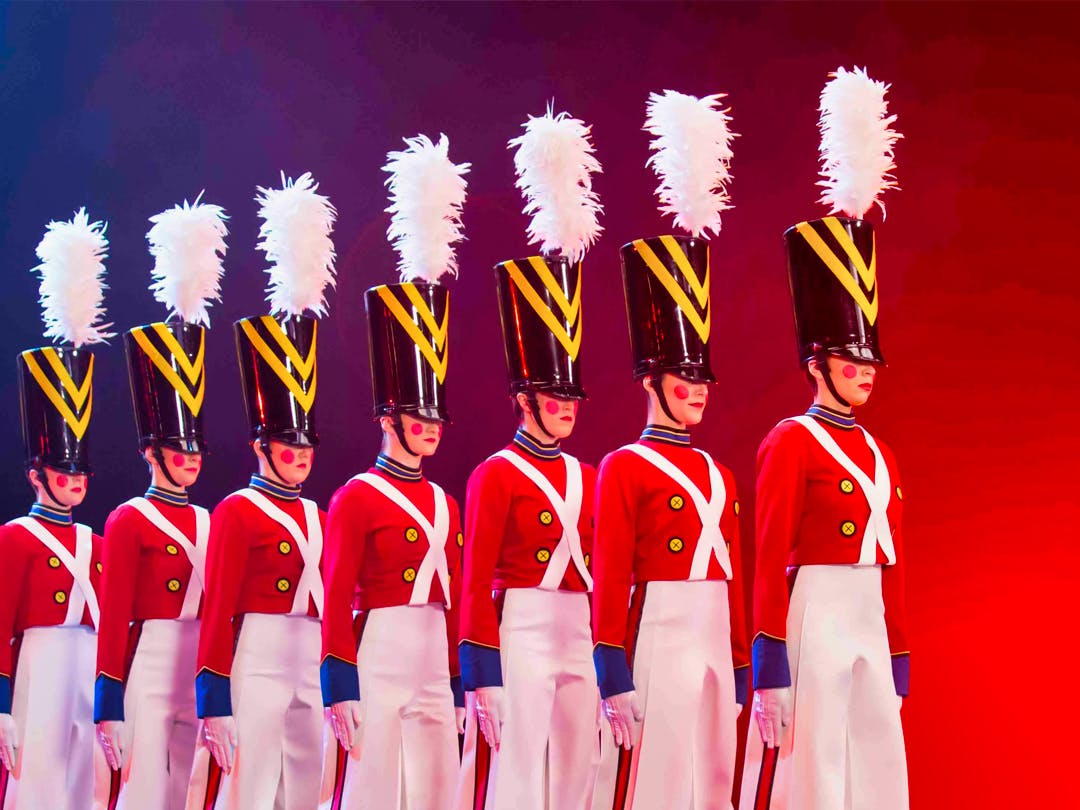 What Can You Look Forward to During the Rockettes' Christmas Spectacular?
---
The Radio City Christmas Spectacular has a ton of wonder in store for you! Whether you're a fan of dancing or love a cosy Christmas story during the holidays, the Rockettes' show has something for everyone, of all ages:
Beautiful Costumes: Each element of the Rockettes' costumes is precisely thought out, from the reindeer costume to the Wooden Soldiers costume, to the playful Rockette Red Santa costume. They even have mics in their shoes so that their tap dancing can be heard throughout the hall!
Awe-inspiring Stagecraft: With extravagant sets and props, like the life-size double-decker bus and the live animals for the Nativity scene, Christmas Spectacular is a visual delight. With state-of-the-art technology, Radio City Music Hall is a stage designer's dreamland.
Foot-tapping Beats: The Radio City Christmas Spectacular has an iconic soundtrack that is easily recognizable. Santa's Gonna Rock and Roll, A New York Christmas, Ringing of the Bells, Overture, and Here Comes Santa Claus, among others, are some of the most popular tunes.
Heart-warming Storyline: With an incredibly beautiful storyline, in which two brothers who are looking for a gift for their sister meet Santa and journey with him to the North Pole, Rockettes' Christmas Spectacular will keep you warm and fuzzy all through its 90-minute run.
Rich Tradition: Some of the scenes in the Christmas Spectacular show haven't been changed since the first production in 1993. So when we say it's a New York City Christmas tradition, it truly is. It is said that over one million people attend the show every year!
More Broadway Guides
---
Apart from Radio City Christmas Spectacular tickets, if you're looking for more Broadway information, here are some helpful quick links!