'Skydiving' is increasingly making its way onto most people's bucket lists but due to the lack of courage, fear of heights or lack of funds most of us push it away for a later time. Well, we've found a way to help you tick Skydiving off your bucket list. iFly Singapore, Sentosa one of the world's largest indoor skydiving facilities gives you a taste of the real experience without jumping off a helicopter and burning a hole in your pocket! Sounds ideal right?
iFly Singapore in a Nutshell
A stone's throw away from Sentosa Beach station facing the South China Sea lies the iFly Singapore facility designed to give adventure enthusiasts the sensation of skydiving in a simulated environment in a fraction of the actual price. iFly Singapore opened in May 2011 and boasts a 5 story tunnel with winds blowing up to 180 km/hr in a controlled environment.This indoor skydiving facility sited in Sentosa Island is themed around an airport, featuring a flight status board, sensory simulations of airplane noises around and check in passes etc to give visitors a wholesome experience of 'flying'. The indoor skydiving wind tunnel is 16.5 feet wide and 56.5 feet tall surrounded with an 18 feet acrylic glass wall.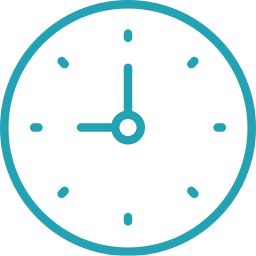 Hours
Tue - Thu 9:00 AM - 9:30 PM
Wed - 11:00 AM - 9:30 PM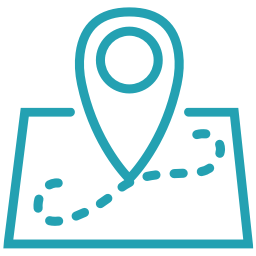 Address
#01 Sentosa Island, 43 Siloso Beach Walk, 01, Singapore 099010
Get Directions
iFly Singalore Tickets
Quick Jumplinks to Navigate the Guide
iFly Singapore Indoor Skydiving Experience
---
Once you walk into the iFly Singapore Indoor Skydiving facility and register for the experience, you are required to sign a waiver and indemnity form after which you are made to watch a few video presentations that talk about the safety procedures, hand signals and all that you need to know before you advance to the next stage of training.
After the video, your certified instructor will give you a practical training crash course where he covers the body postures, ways to communicate while in the wind tunnel, how to enter and exit the wind tunnel and extra tips to make the most of your adventure. After the training comes gearing up. Step into your one piece jumper, strap on your helmet , adjust your protective goggles, and put on your covered shoes. Stuff in your ear plugs before entering the wind tunnel chamber.
It's then time to step into the flight chamber and experience the plummeting free fall from 12,000 to 3,000 feet. If you're a first timer, the First Timer Challenge Package which allows 2 skydives of 45 seconds each is recommended.
You will enter the wind tunnel with your instructor who will be giving you his undivided attention while you soar in the adrenaline rush. As soon as you step in, you're lifted off your feet with rushing wind that blows into the chamber. All you have to remember while skydiving is, keep your chin up, keep your arms out at right angles and bend your legs slightly. If you're in this posture, you're more than good to go! Check out the video to know what your iFly Singapore Indoor Skydiving experience will look like
While you're at it, make sure to look out at the breathtaking view of the South China Sea from the glass wall and if you're in the facility at night, you may even see the fireworks from the Wings of Time ! Hover about weightlessly, spin around and feel the adrenaline rush before you touch the ground and then go for round 2!
On your way out, claim your skydiving certificate along with the photos and video clip of your experience as a memory of this enthralling experience. Note, the photos and video clip comes at an additional cost.
iFly Singapore Tickets
---
iFly Singapore - All You Need to Know
---
iFly Singapore Timings
Tuesday - Thursday 9:00 AM - 9:30 PM
First flight: 10.00am/ Last flight: 9.30pm
Wednesday - 11:00 AM - 9:30 PM
First flight: 12.00pm/ Last flight: 9.30pm
How to reach iFly Singapore
From around Sentosa
You can catch Bus Number #1 or #3 to the Beach Station and walk to iFly Singapore from there.

By MRT
The nearest MRT station is HarbourFront MRT (NE1/CC29). From Exit E, you can catch a Sentosa Express to 'Imbiah Bus Station' and then walk to iFly Singapore.

By Car
If you're coming by car, you can feed in 'Beach Station, Sentosa' on your maps and park your vehicle in the basement parking near the station. From here, it's a short walk to iFly Singapore.

If you're traveling from other parts of Singapore and are looking for a public transit to iFly Singapore, you can use Moovit to help you find the best mode of transport.
Dinings Options at iFly Singapore
If you want some comfort food after the exhilarating experience, you can grab a quick meal from the following places within iFly Singapore without having to step out :
SkyLoft After your skydiving experience, relax and enjoy a meal at the alfresco rooftop bar and restaurant set above iFly Singapore. You can indulge in a feast of European, fusion dishes, wine and cocktails. They even host live acts on Thursdays/Fridays/Saturdays.

McDonalds If you're looking to grab a meal on the go, you have the good ol' McDonalds at your disposal in iFly Singapore. Your kids and you can gorge on a quick meal of burgers, nuggets, desserts, coffee and more here.

Marrybrown For an authentic Asian Fast Meal, Marrybrown is a great option. You will see them in abundance all around Singapore and now would be a great time to check them out. They are Halal certified and make sure to check out their burgers and crispy fried chicken.
iFly Singapore - Important Information
To take part in the iFly Indoor Skydiving experience , the maximum permissible weight is 120 kg (if shorter than 180cm) or 140kg (if taller than 180cm).
Only those 7 years and above are permitted to take part in the iFly Singapore Indoor Skydiving experience.
Participants under 18 years of age must be compulsorily accompanied by an adult.
Some form of identification is required at the registration counter. For international visitors, passports is most preferred.
Pregnant ladies, heart patients, injured personnel with hardcasts and those with a history of back/neck injury are required to refrain from enrolling for the experience.
You must be able to comfortable fit into the helmets provided, else the organisers hold the right to deny you entry.
Those under the influence of alcohol or non-prescribed drugs are not permitted to take part in the iFly Singapore Indoor Skydiving experience.
Singing the iFly Singapore indemnity form is mandatory.
iFly Singapore Indoor Skydiving facility can be rented out for parties, weddings and corporate events
Wearing skirts and dresses will cause discomfort while pulling on the jumpsuit, hence pants, leggings and the like are recommended.
Those wearing earrings, necklaces, watches and bracelets will be required to deposit them in a safe locker.
Insider Tips
---
If you have purchased your tickets online, remember to reach the facility 1 hour prior to the flight time.
Tickets online offer discounts as compared to the walk in pricing.

Walk in pricing - SGD 99 for 2 skydives
Headout pricing - SGD 89 for 2 skydives

Tickets on weekdays are cheaper than those on weekends
If you have to be elsewhere after the experience, it is recommended you carry a comb as the experience is sure to ruffle your hair.
The facility tends to be exceptionally cold to keep the equipment safe, hence those who suffer chills easily and requested to carry a jacket.
The entire experience from training to actually flying takes about 2 hours.
In order to catch the Wings of Fire fireworks while flying, try booking a 8:00 PM or 9:00 PM slot.
If you're completely blown by the iFly Singapore experience, you can apply for their proFLYER membership , offering opportunities to take up indoor skydiving as a sport, hobby or to simply satisfy that adrenaline crave.
Redeeming your online ticket before 3:00 PM is recommended to avoid standing in queues.
Other Things To Do In Sentosa
---
If you're planning a trip to Sentosa and looking for other fun things to do, here's our detailed guide on a the Best Things To Do In Sentosa. Meanwhile, take a look at The Top 4 Adventurous Things To Do In Sentosa
FAQs
---
Is indoor skydiving the same as outdoor skydiving?
What do I get as part of the general ticket?
Where is iFly Singapore located?
What are iFly Singapore's timings?
Can children go indoor skydiving at iFly Singapore?
Is indoor skydiving at iFly Singapore safe?

How long does one indoor skydiving experience last?

Can I cancel or reschedule my indoor skydiving experience at iFly Singapore?