Known for its extravagance and oomph, Dubai is opening yet another larger than life attraction soon. Winter of 2021 is when Dubai gets taken over by the zombie theme park. If you have ever wondered if you could survive a Zombie apocalypse, here's your chance to test your limits. The upcoming Zombie Apocalypse Park (ZAP) is here to help you discover your hidden survival instincts.
This land of the dead is being brought to life by Nakheel Malls in collaboration with Sharjah Golf and Shooting Club. Deira Islands will house the mammoth amusement park near The Night Market. The 65,000 sq ft. huge entertainment precinct is a one-of-a-kind adventure with 12 attractions to take the scare game a notch higher. Haunted House filled with bloodthirsty zombies is not for the faint of heart. Brace yourself to brave battles, live acts, events and spooky games. The Zombie Apocalypse is all set to change the meaning of fun with everything they have in store. From ax throwing to a trampoline, every attraction has a sinister twist.
Zombie Apocalypse Park Dubai
---
Zombie Apocalypse Park (ZAP) is a zombie-themed attraction which brings live shows, a virtual-reality cinema, escape games and spooky challenges - all powered by glow-in-the-dark technology. It is located at The Night Market in Deira Islands, an in-construction quayside destination that will be the world's largest night market when it opens. This undead-themed fantasy land is designed to include attractions like paintball games, a haunted house, axe throwing, archery, a haunted corn maze and laser tag. The active entertainment zone will also feature trampolines, target shooting and a terrifying-sounding "zombie apocalypse attack and zombie runs".
The 65,000 square feet Zombie Apocalypse Park will be flanked by 5300 shops, restaurants and cafes around and will even host its own zombie-themed cafe, and party room for celebrations.
Zombie Apocalypse Park opening date
ZAP is expected to open in April 2021.
Why visit Zombie Apocalypse Park
---
Love Zombie movies? You can actually live them now, albeit for a bit. The Zombie Apocalypse Park will have you screaming louder than any rollercoaster ever has! The park has no bar on age – everybody is welcome for a good old-fashioned haunt and they have a variety of activities that promises a phenomenal entertainment experience! The park itself apart, ZAP has a zombie-themed cafe, a party room for private events, and an activities shop - something to keep everyone entertained at all occasions.
Zombie Apocalypse Park Attractions
---
What not to miss at Zombie Apocalypse Park
The park will have 12 prominent attractions, and here are the ones we're most excited for :
Haunted House A Zombie Park having a haunted house is a given, but what isn't typical is what comes inside. Scream your throats raw with blood-curdling zombies on your trail. All the Walking Dead fans can find their secure land amidst the infestation of zombies.
Glow-in-the-dark Technology
The Zombie Apocalypse Park uses Glow-in-the-Dark technology for an extra eerie feeling. Take a walk around the park in the dark for a spine-chilling experience.
Zombie Races The Zombie Apocalypse Park's entertainment zone leaves no stone unturned to make it as terrifyingly fun as possible. Take part in games like a zombie corn maze, zombie runs and zombie apocalypse. Being chased by zombies has never been more fun!
Zombie-Themed Cafe
Eat your brains out (not really) at this Zombie-themed cafe. This isn't just your average cafe. With its fascinating menu, you'll finally discover what food tastes like, zombie-style.
Paintball Games There are more colors in the park than just red. Experience paintball in a whole different environment whilst saving yourself from the dead.
Target Activities
Learn survival skills with ax throwing and archery games in the park. The perfect way to release all your frustration is by throwing sharp things at something. A wise man once said - survival of the fittest so learn the art of sticking them with the pointy end with these fun activities.
Virtual Reality
Experience a 9D cinematic universe at the Zombie Apocalypse Park. Step into an alternate dimension where zombies come after you. The drama, tension and special effects built by the 9D cinema are unmatched. It's so real, it's unreal!
Live Acts This might be your only chance to see synchronized zombie performances. Be a part of the audience as zombies showcase their theatrical flair.
Escape Rooms
Put on your thinking caps and strategize to solve mysteries and escape as quickly as you can. Use your brains before they become food for the zombies lurking in every nook and corner of the amusement park.
Party Rooms
The best way to celebrate any big event is to celebrate it with the living-(dead). Add zest to your party by celebrating it at the coolest place on Earth, surrounded by a group of ravenous zombies.
Zombie Apocalypse Park Tickets
---
Zombie Apocalpse Tickets are not on sale yet, but check here for discounted tickets once the attraction opens.
Zombie Apocalypse Park Opening Hours
---
As the park has not opened yet, timings are yet to be disclosed.
Best Time To Visit Zombie Apocalypse Park
---
Being an indoor park, one doesn't have to worry about Dubai's extreme summers and rather chilly winters. You can visit the park anytime at leisure, but it is advised to skip weekends if you want to avoid crowds. Dubai's tourist season peaks from October to March, hence expect increased crowds around this time.
Getting To Zombie Apocalypse Park - Directions
---
ZAP is located in the Deira Night Market, around 15 kilometres from Dubai airport.
By Car/Cab: Zombie Apocalypse Park is 30 minutes from Dubai International Airport. These are the coordinates for the park.
By metro : The closest metro station is Al Ras, an 11 min cab ride from Deira Night Market.
By ferry: The Night Market Marine Transport Station (Stop ID: NMMTS) is the closest ferry station to Zombie Apocalypse Park.
Around Zombie Apocalypse Park
---
More things to do in Deira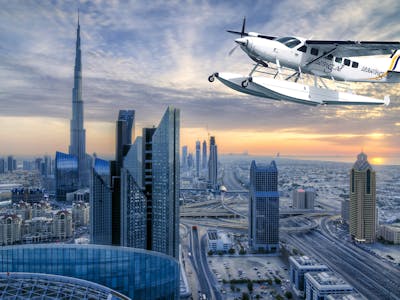 Seawings Plane
Seawings Dubai on Deira Island is a seaplane that sets sail on the waters, giving you a glimpse of the Dubai Creek and gradually takes off and begins to fly, offering a stunning aerial view of Dubai's remarkable landmarks. This 20-minute ride is truly once-in-a-lifetime kind! Gold Souq
The Gold Souk is lined with dozens of shops gleaming with anything and everything that glitters - mostly gold, but also array of silver, gemstones, pearls and what not. Even if you aren't keen on buying gold, a walk through this market is a dazzling experience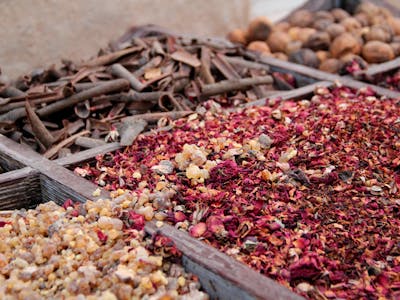 Spice Souq
Right next to gold souq, tucked away in Old Deira, the Spice Souk might look small but it has a world to offer! From cardamom to kafir lime, the fragrance of spices waft through the air as you walk through this beautiful market.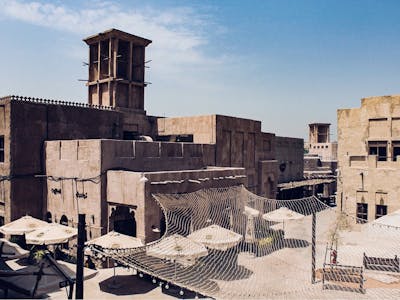 Al Seef
Featuring fabulous views of Dubai's historic creek, traditional dhows, and old-world architecture, Al Seef is the ideal tourist lifestyle destination. From Arabic to American, cuisine, this waterside lifestyle destination is the ideal place for a long evening stroll.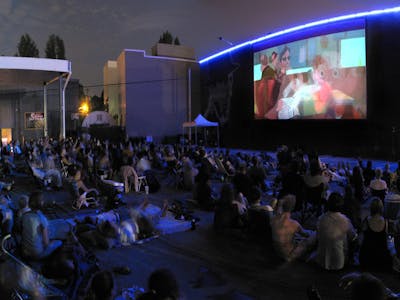 VOX Outdoor Cinema
Outdoor cinemas are the absolute best, aren't they? Plush lounge sofas, comfy blankets, a cocktail in hand and an extensive food menu - this rooftop VOX Outdoor Cinema is a treat for all. Catch your favourite blockbuster movie here.
Zombie Apocalypse Park - FAQS
---
When will Zombie Apocalypse Park open?
How much will Zombie Apocalypse Park tickets cost?
How can I purchase Dubai Zombie Apocalypse Park tickets?
Are Dubai Zombie Apocalypse Park tickets available online?
What are the attractions included in Zombie Apocalypse Park?
Can I purchase same-day tickets to Dubai Zombie Apocalypse Park ?

Get ready to scream your brains out and experience a whole different reality at the Zombie Apocalypse Park in 2021. In the meantime, binge on all the zombie movies and TV series to prepare yourself to face the dead.