November is a great time to plan your global travel! With a new season setting in at most places, November also brings with it cheaper travel and accommodation costs.
Whether you're seeking adventure, cultural immersion, relaxation, or to indulge in delicious food and drinks, we've got you covered. Discover breathtaking landscapes, ancient ruins, serene beaches, and culinary delights. Get ready for an unforgettable journey as we unveil the top destinations for your November getaway.
10. Iceland
Weather in November:

Cold and windy


Must-visit places:

Reykjavik | Golden Circle | Höfn | Flatey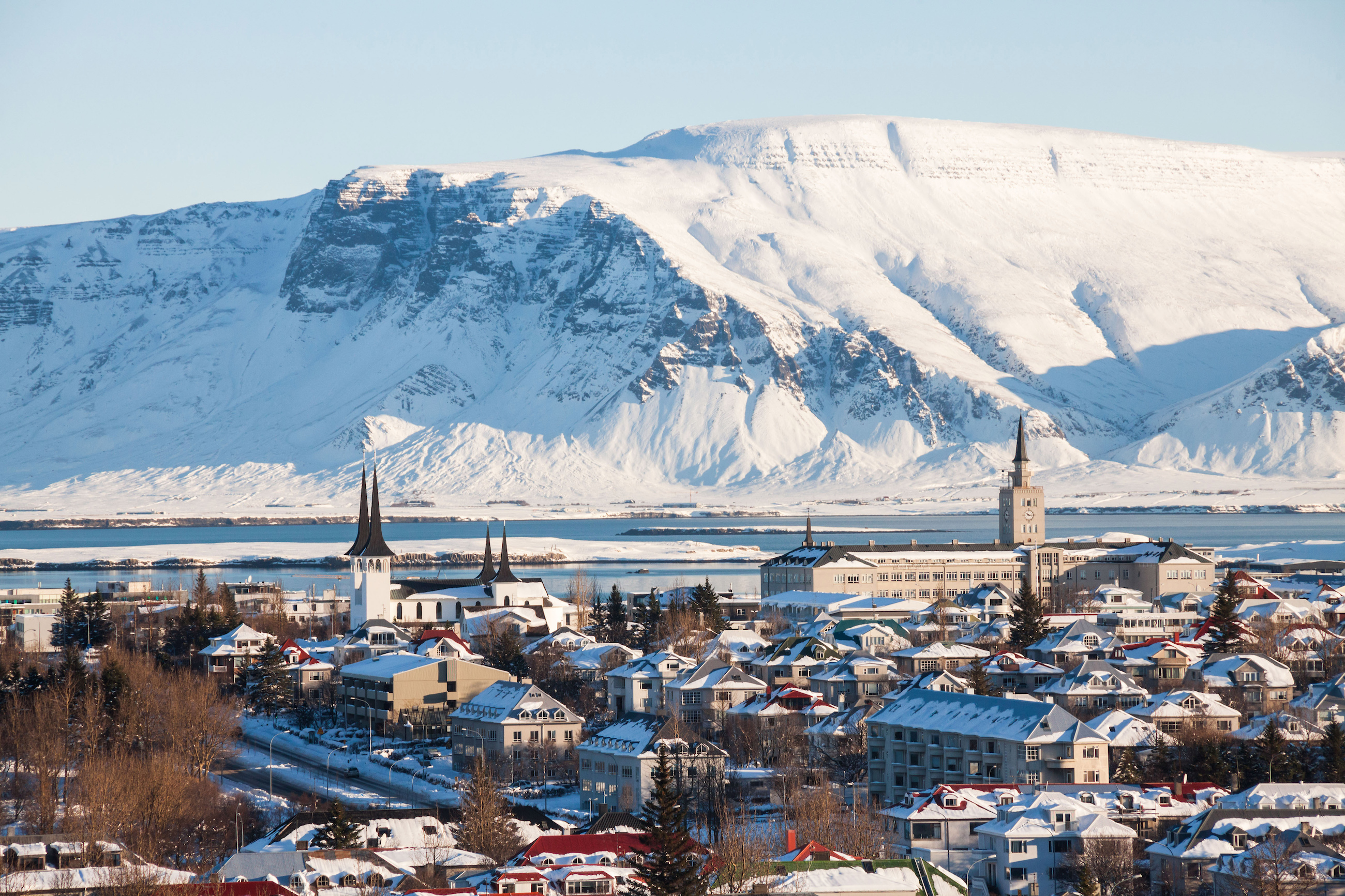 Iceland is a country that boasts fascinating tales of Vikings and ancient sagas. With its otherworldly landscapes, including majestic waterfalls, geothermal hot springs and breathtaking glaciers, Iceland is a haven for nature lovers.
What to do in Iceland?
Reykjavik: The capital city of Iceland, Reykjavik, is a vibrant and cosmopolitan destination that offers a blend of natural wonders and urban charm. The city is renowned for its colourful buildings, lively music scene and thriving cultural festivals.
Golden Circle: The Golden Circle is a popular tourist route (190 mile/300 km) that encompasses some of Iceland's most stunning natural wonders and geological phenomena. This scenic route includes - Thingvellir National Park, the Geysir geothermal area and Gullfoss waterfall.
Höfn: Located on the southeastern coast of Iceland is Höfn, a picturesque town famous for its stunning landscapes and delicious seafood.
Flatey: Flatey, a small island located in the Breiðafjörður Bay, is a hidden gem known for its tranquillity and untouched nature. This remote island offers a peaceful retreat for those seeking a break from the hustle and bustle of city life. Explore the charming village life, discover the rich birdlife on the island and soak in the peacefulness that comes from navigating the slow life at Flatey.
9. New Zealand
Weather in November: Warm and dry
Must-visit places: Auckland | Queenstown | West Coast| Fiordland National Park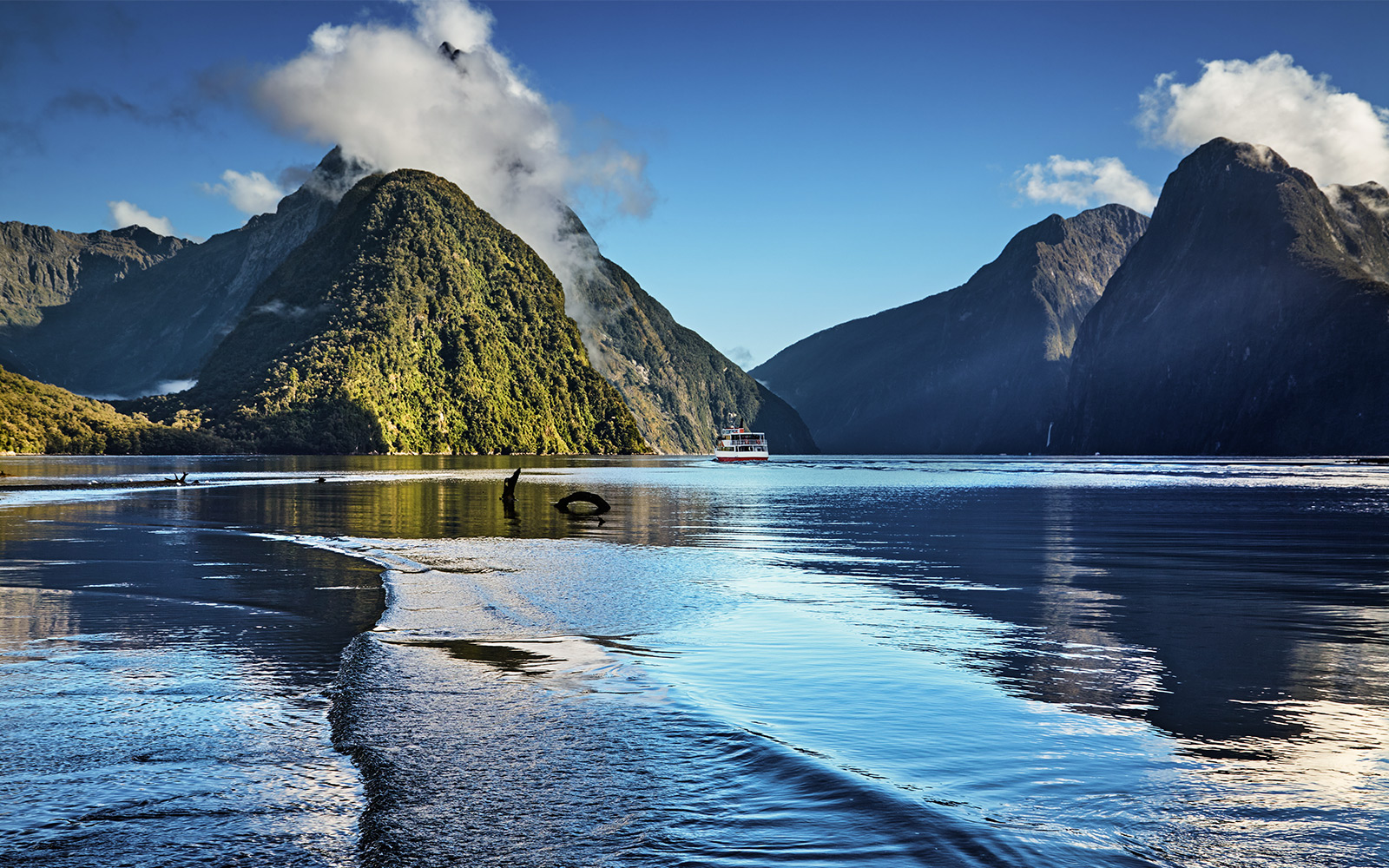 A land of breathtaking landscapes, rich history and endless adventures is what New Zealand is. New Zealand holds great historical importance as the indigenous Maori people have inhabited the islands for centuries, contributing to a diverse cultural heritage. The country is renowned for its natural wonders including the majestic mountains, pristine lakes and picturesque fjords.
What to do in New Zealand?
Auckland: The largest city in New Zealand, Auckland, is diverse and vibrant and offers a mix of urban attractions and natural beauty. Visit the iconic Sky Tower for panoramic views and even try skydiving or bungee jumping. For nature lovers, Auckland also offers plenty of outdoor activities such as hiking in the Waitakere Ranges or visiting the black sand beaches of Piha.
Queenstown: Known as the adventure capital of New Zealand, Queenstown is a must-visit destination for thrill-seekers and nature lovers alike. Seeking an adrenaline rush? Try bungee jumping off the iconic Kawarau Bridge or skydiving over the stunning landscapes of Queenstown.
West Coast: The rugged west coast of New Zealand is a juxtaposition of dense rainforests and ancient glaciers. The drawcards of this region are Fox and Franz Josef glaciers which offers the visitors a unique viewing experience of rivers of ice flowing almost to the sea level.
Fiordland National Park: Located in the southwest corner of New Zealand's South Island is Fiordland National Park, an awe-inspiring natural beauty. The park is characterised by its deep, glacier-carved fjords, towering mountains, cascading waterfalls and lush rainforests. Visit the 'Eighth Wonder of the World' at the park - Milford Sound. For the adrenaline rush, go hiking or kayaking, both offering a unique experience.
Top recommended experiences in New Zealand
8. Mexico
Weather in November: Warm and pleasant days | Cool and refreshing nights
Must-visit places: Mexico City | Tulum | Oaxaca | Cancun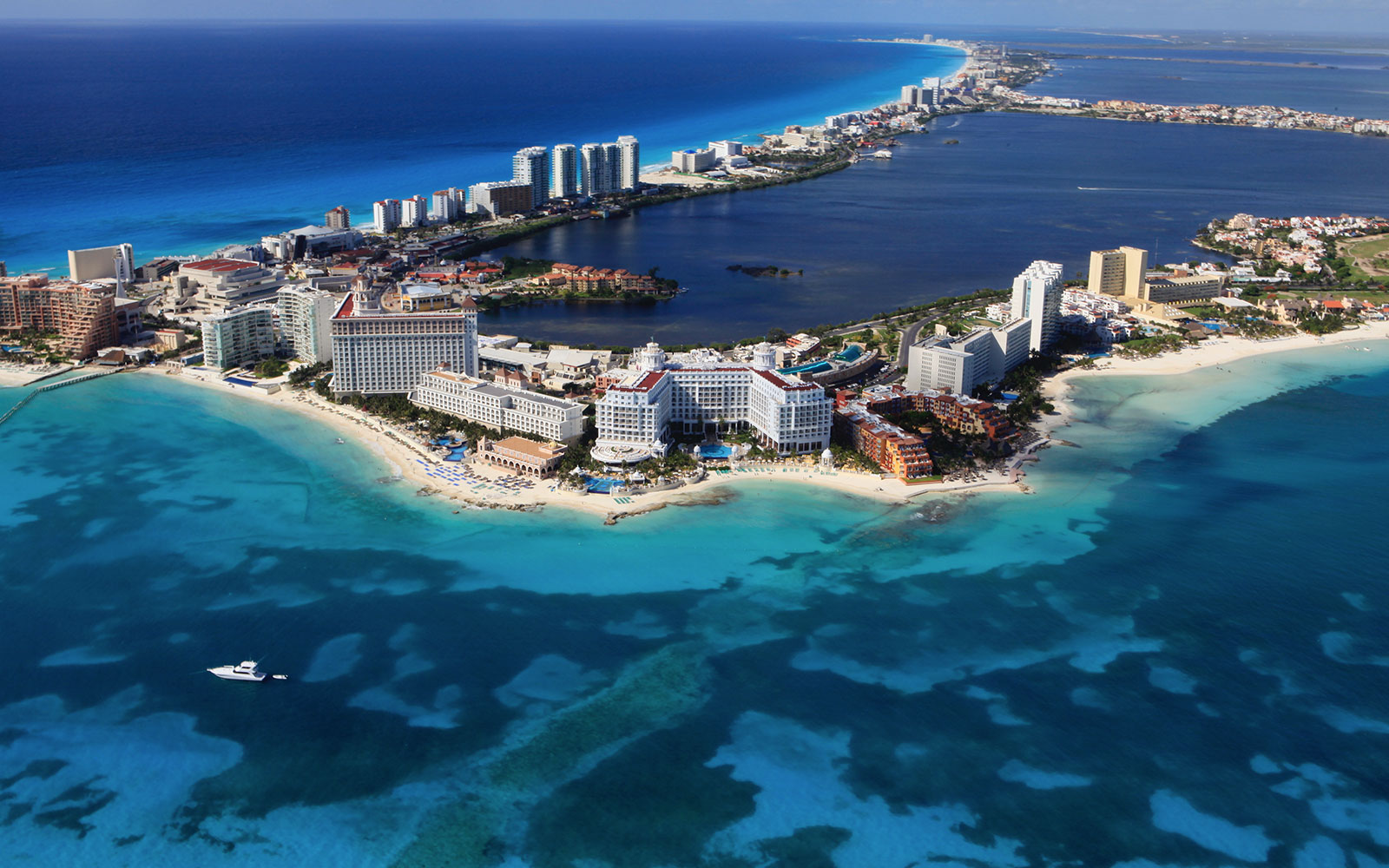 Mexico is a country rich in culture and heritage, dating back to the ancient civilizations of the Olmecs, Mayans, and Aztecs. It is also a country with stunning natural beauty, from its pristine beaches and lush rainforests to its majestic mountains and deserts. Planning a visit this November? Read to find out about destinations to explore on your trip.
What to do in Mexico?
Mexico City: The capital of Mexico, Mexico City, is a vibrant and cosmopolitan city which is a must-visit for its history, cultural heritage and culinary delights. Explore the historic centre of Mexico City, a UNESCO World Heritage Site where you can marvel at the majestic Metropolitan Cathedral and the ancient Templo Mayor ruins. For art enthusiasts, a visit to the National Museum of Anthropology is a must, showcasing artefacts from Mexico's ancient civilizations.
Tulum: On the Riviera Maya is Tulum, a popular tourist destination renowned for its beautiful beaches, Mayan ruins and relaxed atmosphere. Explore stunning archaeological sites, swim in the pristine waters of the Caribbean Sea and visit Sian Ka'an Biosphere Reserve, a UNESCO World Heritage site, where you can spot diverse wildlife and explore mangroves and lagoons. Tulum is also known for its yoga and wellness retreats, offering a serene and rejuvenating experience.
Oaxaca: In the southern part of Mexico is Oaxaca, a city well-known within Mexico for the skill of its artisans and the several unique handicrafts that come from villages in the Oaxaca Valley. It is also known for its vibrant art scene, traditional markets and rich cuisine.
Cancun: The gorgeous beaches and amazingly clear waters are mostly what attract tourists to Cancun. Relax on the white sandy beaches or swim in the turquoise waters. Feeling adventurous? Explore a range of water sports activities such as snorkelling, scuba diving and jet skiing. There is also an underwater museum, Museo Subacuático de Arte, where you can snorkel or dive among unique submerged sculptures.
Top recommended experiences in Mexico
7. Japan
Weather in November: Pleasant weather with mild temperatures | Moderate rainfall
Must-visit places: Tokyo | Kyoto | Hiroshima | Osaka

Steeped in history and culture, Japan is a country where ancient traditions meet modern innovation. From awe-inspiring temples and tranquil gardens to bustling cityscapes and delicious cuisine, Japan offers a diverse range of experiences for everyone. So why should Japan be on your November travel list? The autumn foliage paints the landscapes in vibrant hues of red and gold, creating a breathtaking atmosphere, that's why.
What to do in Japan?
Tokyo: The bustling capital of Japan, Tokyo, is a city that effortlessly blends traditional with modern. From towering skyscrapers and neon lights in Shinjuku to the vibrant neighborhood of Shibuya and traditional Japanese art and gardens in the historic district of Asakusa to Japanese pop culture in Akihabara, discover this beautiful city at your own pace.
Kyoto: Known for its rich cultural heritage, Kyoto will take you back in time. Explore the traditional wooden machiya houses in the historic district of Gion and visit the iconic Kiyomizu-dera Temple, a UNESCO World Heritage site to marvel at its panoramic views of the city. Kyoto is also known for its traditional tea ceremonies, so be sure to experience this serene ritual.
Hiroshima: Today a forward-thinking city, Hiroshima is a city that carries the weight of history and the devastating impact of war. Visit the Peace Memorial Museum to understand the true extent of human tragedy and reflect at the A-Bomb Dome, a UNESCO World Heritage site that stands as a symbol of resilience and hope.
Osaka: Japan's third largest city, Osaka, is best known for its street foods! Known as the 'Kitchen of Japan', indulge your culinary cravings in the local street food scene at Dotonbori, where you can try famous dishes like takoyaki (a ball-shaped snack filled with octopus) and okonomiyaki (savoury pancake dish filled with cabbage and other tasty ingredients like pork, shrimp or corn) or explore the bustling Kuromon Ichiba Market, known for its fresh seafood and local produce.
Top recommended experiences in Japan
6. Fiji
Weather in November: Warm and sunny | Minimal rainfall
Must-visit places: Nadi | Mamanuca Islands | Yasawa Islands | Coral Coast

Seeking a tropical escape this November? Head to Fiji, a tropical archipelago in the South Pacific. Fiji offers a unique blend of adventure, relaxation and natural beauty. Made up of over 300 islands, this archipelago has a rich history and diverse culture, making your experience a fulfilling one.
What to do in Fiji?
Nadi: The cultural hub of Fiji, Nadi is a blend of culture and natural beauty. This bustling city is known for its vibrant markets, colourful temples and warm hospitality. Notably, the largest Hindu temple in the Southern hemisphere, Sri Siva Subramaniya Temple is located in Nadi and known for its intricate architecture.
Mamanuca Islands: The idyllic tropical escape in Fiji is to Mamanuca Islands, located to the west of Nadi. Best known for its flawless beaches and showstopping sunsets, Mamanuca Islands is a great spot for adventures (snorkelling and kayaking), nature explorations, or simply to unwind on the pristine beaches.
Yasawa Islands: Seeking a secluded paradise to unwind on in Fiji? Head to Yasawa Islands. Enjoy snorkelling in vibrant coral reefs, hiking to picturesque viewpoints or simply unwinding on the soft sands.
Coral Coast: A stunning 80 km stretch of coastline between Sigatoka and Suva, the Coral Coast is one of Fiji's favourite destinations. Lined with quiet villages and beautiful golden sand beaches, it offers a wide variety of cultural activities and fun outdoor activities (like snorkelling and hiking) for everyone.
5. Maldives
Weather in November: Hot and humid | Occasional rainfall
Must-visit places: Male | Vaadhoo Island | Baa Atoll | South Ari Atoll

Are you looking to unwind on a pristine beach, lapping up the turquoise waters of the Indian ocean? Maldives is a dream destination for many for all the above reasons and more. Beyond its stunning natural beauty, the Maldives holds historical importance as an ancient trading post and it is renowned for its abundant marine life and vibrant coral reefs.
What to do in Maldives?
Male: The capital city of Maldives is a must-visit for travellers seeking a blend of cultural experiences and modern charm. From the iconic Islamic Centre and the historic Mulee-aage Palace, to the colourful markets and lively fish market, Male has something for everyone.
Vaadhoo Island: Known for its bioluminescent beach, Vaadhoo Island is a must-visit for nature lovers and romantics alike. Stroll along the coastline, surrounded by the ethereal glow of the ocean, where the waves sparkle with a stunning blue glow after dark.
Baa Atoll: Home to a UNESCO Biosphere Reserve, Baa Atoll is the right destination to witness the incredible biodiversity of marine life and coral reefs. Dive into the crystal-clear waters to explore vibrant coral gardens and encounter majestic manta rays and whale sharks.
South Ari Atoll: Renowned for its world-class diving spots, South Ari Atoll is a must-visit for dive enthusiasts and marine life lovers. Dive into the crystal-clear waters to explore breathtaking underwater landscapes and swim alongside whale sharks, the gentle giants of the ocean.
4. Egypt
Weather in November: Mild temperature | Mostly sunny with hints of rainfall
Must-visit places: The Pyramids of Giza and the Sphinx | Luxor Temple | Karnak Temple Complex | Valley of the Kings

Egypt is a land of ancient wonders and rich history, making it a must-visit destination for every traveller. From the iconic pyramids of Giza and the magnificent temples of Luxor to the tranquil beauty of the Nile River, Egypt offers a glimpse into the past like no other place on Earth. This November, embark on an extraordinary journey through the land of pharaohs and pyramids.
What to do in Egypt?
The Pyramids of Giza and the Sphinx: Iconic symbols of ancient Egypt, the Pyramids of Giza and the Sphinx provide a glimpse into the ancient world of Egyptian construction and lifestyle. A true testament to the skill and craftsmanship of ancient Egyptians, these iconic landmarks are truly captivating.
Luxor Temple: Built over 3000 years ago, the Luxor Temple is located on the east side of River Nile in the city of Luxor. Transport yourself back to ancient Egypt as you explore the impressive colonnade, the Avenue of Sphinxes, and the stunning statues of Ramses II.
Karnak Temple Complex: Located in the city of Luxor, Karnak Temple Complex is a majestic archaeological site considered one of the greatest architectural achievements of ancient Egypt. The towering obelisks, intricately carved hieroglyphs, and massive columns can transport you back to the ancient world.
Valley of the Kings: Located on the west back of the River Nile, near the city of Luxor, is Valley of the Kings, a mesmerising archaeological site. This ancient burial ground houses the tombs of pharaohs and nobles from the New Kingdom period. Explore and discover the secrets of the pharaohs and immerse yourself in the rich history and culture of ancient Egypt.
Top recommended experiences in Egypt
3. Italy
Weather in November: Mild weather with cooler temperatures | Possibility of rainfall
Must-visit places: Rome | Florence | Venice | Amalfi Coast

One of Europe's favourite destinations, Italy, is a culturally rich country which is home to iconic landmarks such as the Colosseum in Rome and the ruins of Pompeii. The charm of Italy also extends to the stunning landscapes of Amalfi coasts and the romantic waterways of Venice. Plan a trip to Italy this November to experience true fulfilment.
What to do in Italy?
Top recommended experiences in Italy
2. Nepal
Weather in November: Warm and dry weather | Clear skies
Must-visit places: Kathmandu | Pokhara | Chitwan National Park | Lumbini

A treasure trove of natural and cultural wonders, Nepal is a landlocked country in South Asia, renowned for its rich history and cultural heritage. The country's traditions are preserved within ancient temples, palaces, and monasteries. Nepal is also home to the mighty Himalayas, including Mount Everest, the highest peak in the world, attracting adventurers and mountaineers from all over the globe.
What to do in Nepal?
Kathmandu: The capital city of Nepal, Kathmandu, is a vibrant and bustling metropolis that offers a mix of ancient history and modern charm. Explore the intricacies of temple architecture at the Durbar Square and visit Swayambhu Stupa (Monkey Temple), an ancient religious complex atop a hill in the Kathmandu Valley for panoramic views of the city.
Pokhara: Nestled in the lap of the Annapurna mountain range, Pokhara is a picturesque city known for its stunning natural beauty and adventurous activities. By the serene lakeside, explore adventures like paragliding and hiking.
Chitwan National Park: A UNESCO World Heritage Site, Chitwan National Park is a paradise for wildlife enthusiasts. Go on wildlife safaris and spot endangered species such as tigers, rhinos and elephants or take a jungle walk or a canoe ride along the Rapti River to immerse yourself in the park's natural beauty.
Lumbini: The birthplace of Buddha, Lumbini is a sacred pilgrimage site, one of Buddhism's holiest sites. Surrounded by a vast complex consisting of temples of varying architectural styles, Lumbini attracts visitors from around the world to find inner peace, through meditation.
1. Costa Rica
Weather in November: Tail end of the rainy season | Refreshed air | Sunny mornings
Must-visit places: Tortuguero National Park | Arenal Volcano | Cahuita National Park | Monteverde Cloud Forest

The enchanting city of Costa Rica, located in Central America, has become one of the most renowned tourist destinations in the world. Known for its lush green rainforests, diverse wildlife, stunning beaches, and high standard of living, plan your November vacation to Costa Rica with us.
What to do in Costa Rica?
Tortuguero National Park: Renowned for its beautiful coastlines and abundant wildlife, the Tortuguero National Park is a must-visit for nature lovers. Things to do include hike trails, stand up paddle boarding, kayaking, and boat tours on the canals.
Arenal Volcano: One of the most active volcanoes in Costa Rica, the Arenal Volcano is a must-visit for adrenaline junkies. It's a great spot for bungee jumping, zip-lining, river rafting, horseback riding, and mountain biking.
Cahuita National Park: Located on the Caribbean coast of Costa Rica, the Cahuita National Park is an ideal destination to explore the tropical rainforests of Costa Rica, on a guided tour. The tour includes an exploration of the mangroves, hikes to the coral reefs to observe marine life, and to spot the mantled howler monkeys and parrots that make the park their home.
Monteverde Cloud Forest: In the mountainous regions of Costa Rica is the Monteverde Cloud Forest, home to hundreds of species of birds, mammals, reptiles, and plants that co-exist in this unique and magical habitat.
10 best places to visit in November