Traveling in December is like hitting two birds with one stone. As one part of Earth nestles under a blanket of snow, travelers eagerly pack their bags to explore regions with milder climates. December beckons a festive spirit globally, offering an exquisite glimpse into local customs and traditions that make each destination unique. Moreover, the travel traffic remarkably reduces, providing a more relaxed and personal experience. And let's not forget tropical nations welcoming their prime weather, transforming into idyllic paradises. So why wait? Let's delve into the best places to visit in December this year!
10. Maldives
Weather in December:

Warm and humid


Must-visit places:

Baa Atoll | Malé Atoll | Addu City | Fulhadhoo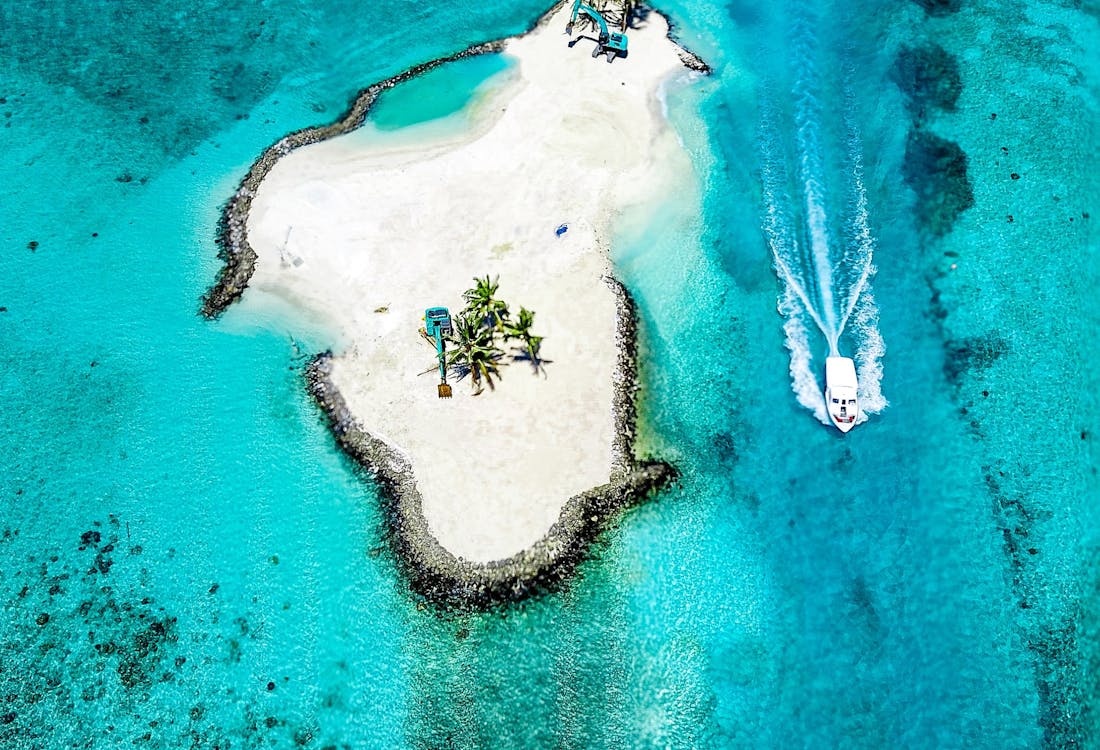 Escape to the tropical haven of the Maldives! This collection of 26 coral atolls boasts over 1,000 picturesque islands and luxury accommodations, providing unparalleled beauty and opulence. December is the start of the dry season here, offering warm, sunny weather that complements the azure waters and powdery sand. A hotspot for diving and snorkeling, the islands' abundant marine life is something to behold. Experience serenity away from the holiday rush and enjoy world-class hospitality, making the Maldives an ideal December destination.
Must-visit places in Maldives
Baa Atoll: Renowned as a UNESCO Biosphere Reserve, Baa Atoll is a paradise for divers and snorkelers, with a rich marine life that includes manta rays, turtles, and diverse coral reefs. The crystal-clear lagoons, stunning sandbanks, and its unique Maldivian charm make it a positively unmissable spot!
Malé Atoll: Known for its bustling city life and vivid cultural scene, Male Atoll has more than just scenic beauty to offer. Indulge in local cuisine at the bustling markets, visit the significant 17th-century Hukuru Miskiy mosque, or stroll around the vibrant fish market for a local experience.
Fulhadhoo: Fulhadhoo is an unspoiled tropical paradise away from the tourist rush. The island offers pristine, uncrowded beaches and an opportunity to witness the vibrant marine life.
Addu City: Situated in the southernmost atoll, Addu City offers a unique blend of Maldivian culture and stunning natural beauty. Explore the lush greenery on a bike, dive into the clear blue waters, or go fishing to experience the city's local way of life.
9. Sri Lanka
Weather in December:

Sunny and some rain


Must-visit places:

Yala National Park | Mirissa | Galle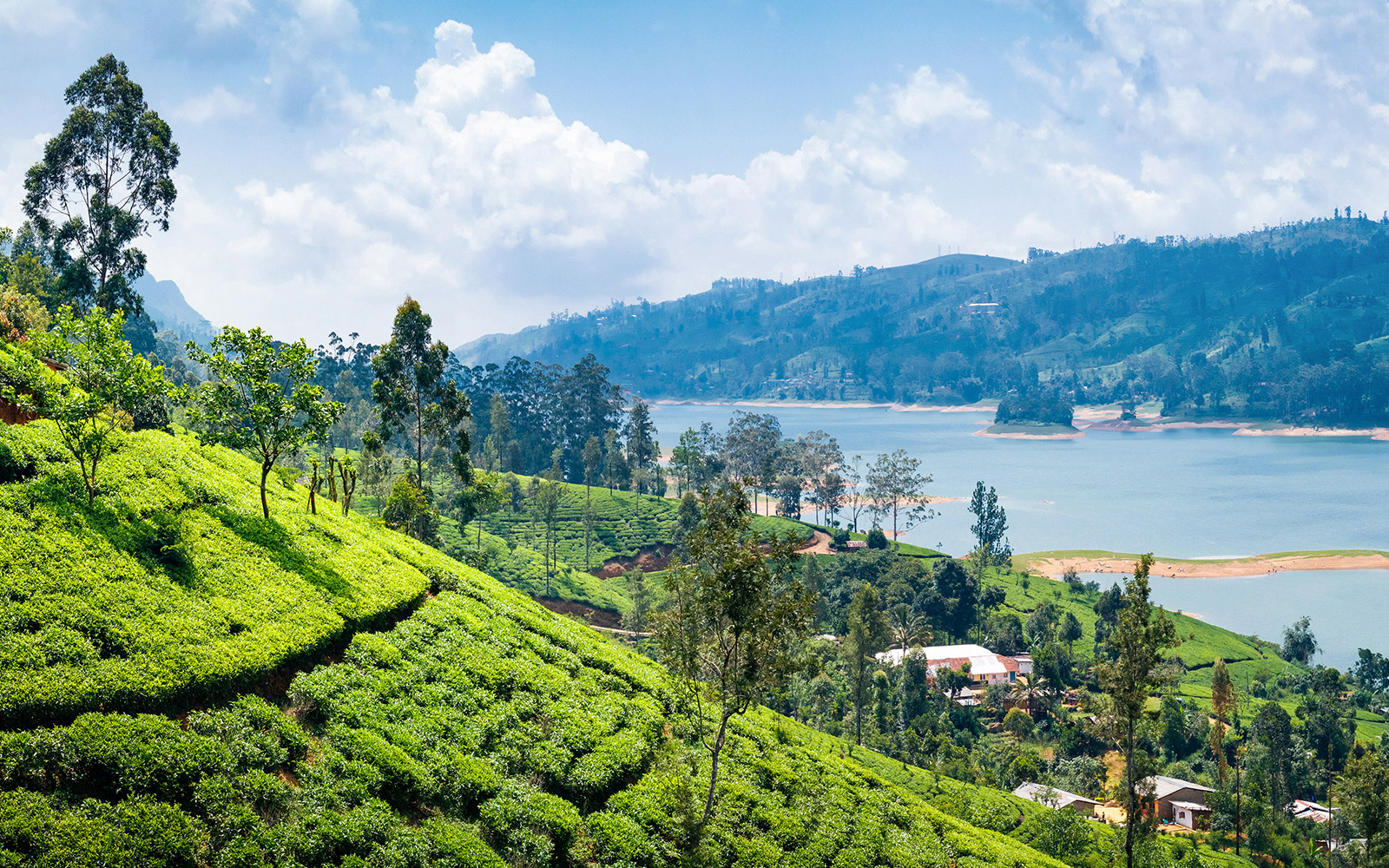 Sri Lanka in December offers balmy weather and sunny beaches making it a tropical paradise. The island nation also hosts a number of festive events, becoming a vibrant cultural hub. Its wildlife sanctuaries, ancient ruins, and tea plantations are some major attractions. You can explore the rich heritage, indulge in local cuisine, and experience the warm Sri Lankan hospitality. An encounter with wild elephants is a must-have experience when visiting Sri Lanka. The island nation is home to the largest population of Asian elephants.
Must-visit places in Sri Lanka
Yala National Park: Best known for its leopard sightings, Yala National Park also hosts a myriad of unique wildlife species including elephants, sloth bears, and numerous endemic birds.
Mirissa: A paradise for beach lovers, Mirissa is popular for its picturesque sandy beaches, dolphin and whale watching tours. The town is quite popular among backpackers for it's vibrant nightlife with beach parties and seafood feasts.
Galle: A UNESCO World Heritage Site, Galle is a city filled to the brim with colonial history and architecture. Walk along the Galle Fort walls for an enchanting sunset view, or explore the rich cultural heritage in the city's old Dutch buildings.
8. Laos
Weather in December:

Dry and sunny with blue skies


Must-visit:

Luang Prabang | Vang Vieng | Luang Namtha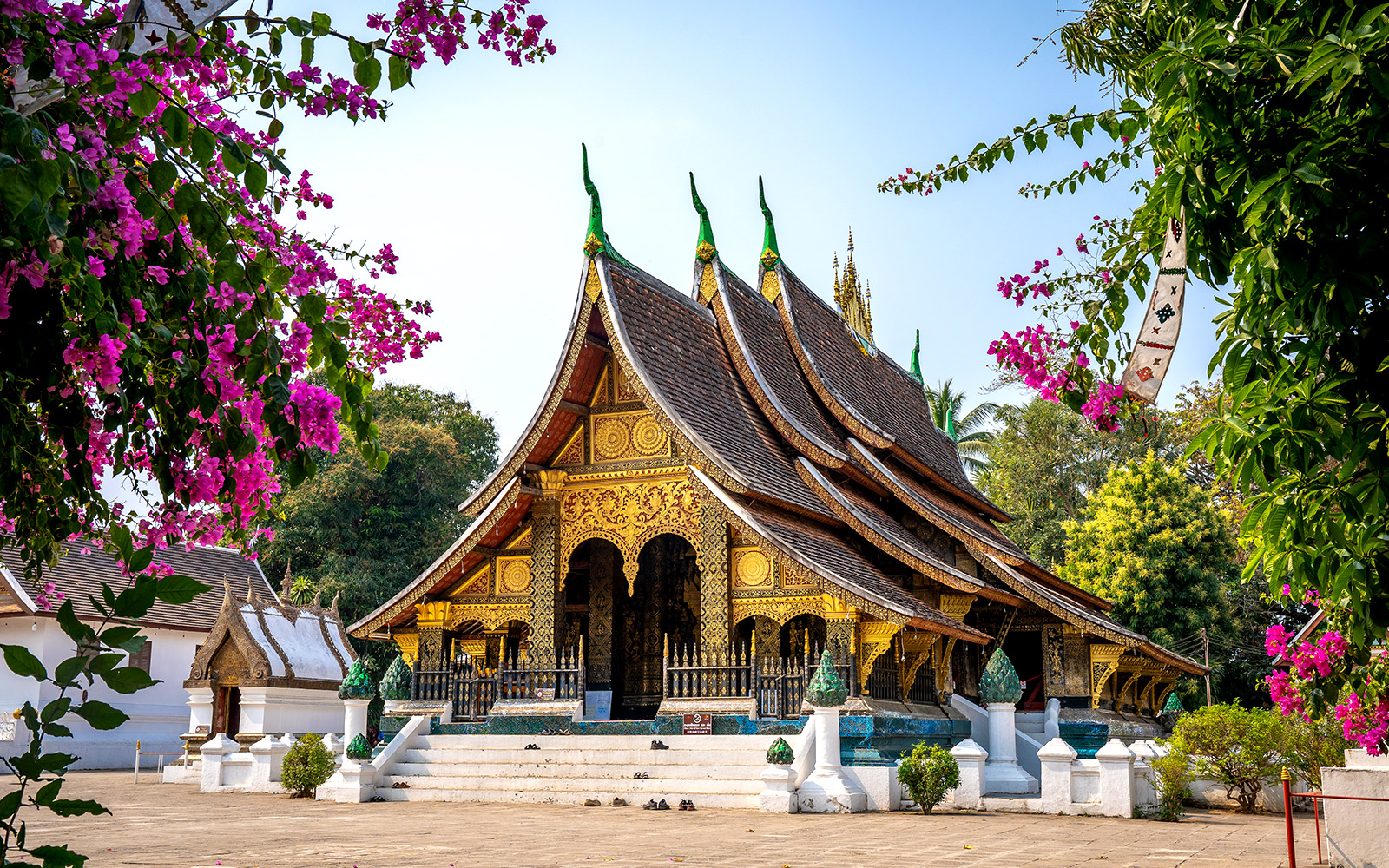 Nestled in the heart of Southeast Asia, Laos is undoubtedly one of the best affordable destinations in winter. Its pristine landscapes, tranquil Mekong River, and heritage sites and monuments make it a treasure trove for every kind of traveler, be it a nature enthusiast or a history aficionado. Lao culture is a fascinating weave of tribal customs, Theravada Buddhism, and remnants of French colonial influence, offering a rich tapestry of experiences. The rustic and charming tiny villages, surrounded by mesmerizing landscapes, give the perfect glimpse into local life. Laos is also loved by foodies all over the world. Not to mention the famous Lao Sandwich, a scrumptious blend of flavors that every traveler must try.
Must-visit places in Laos
Luang Prabang: A city rich in cultural and natural beauty, Luang Prabang is known for its beautiful temples and the iconic Mount Phousi. Wake up early to witness the daily alms-giving ceremony or visit the lively night market for some local shopping.
Vang Vieng: Surrounded by stunning landscapes and limestone karsts, Vang Vieng offers unrivaled natural beauty and adventure activities. You can go kayaking down the river, explore the cave systems, or relax in a riverside bungalow.
Luang Namtha: Located alongside the River Tha, Luang Namtha is a paradise for outdoor enthusiasts. Home to a diverse blend of ethnic groups, it offers a unique cultural experience. Its unspoiled natural landscapes provide the perfect setting for adventurous activities like trekking, hiking, and biking.
7. UAE
Weather in December:

Mostly sunny


Must-visit:

Dubai Miracle Garden | Yas Island | Sharjah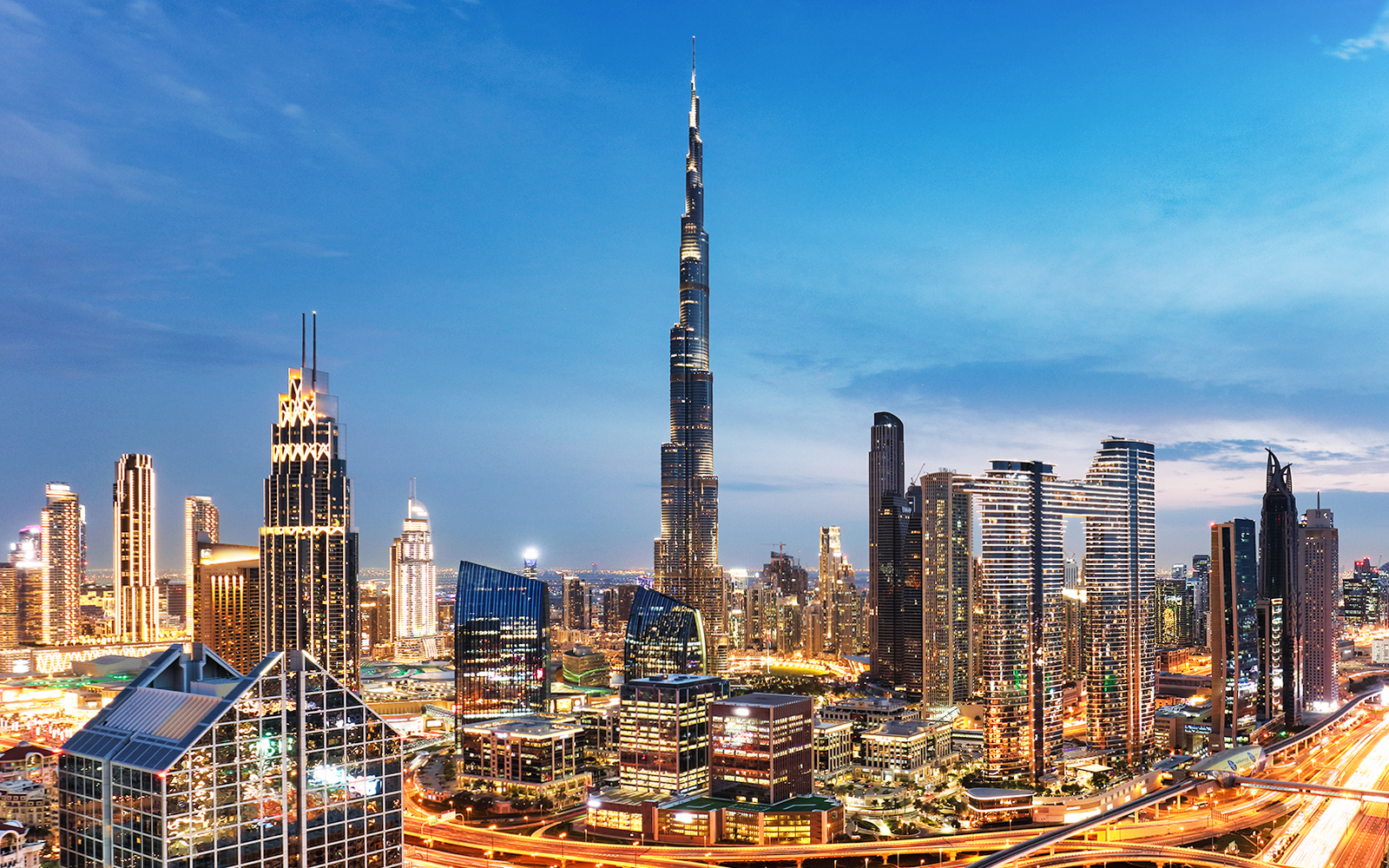 Stepping into December, the United Arab Emirates becomes an ideal escape from the winter chill. The UAE offers an eclectic mix of modernity and tradition. From its glitzy skyscrapers and luxury shopping malls to its rich heritage, local markets (souks), and desert safaris, the UAE has something unique for every traveler. The pleasant temperature makes it a great time to explore outdoor attractions and enjoy Dubai's world-class New Year's Eve celebrations.
Must-visit places in UAE
Dubai Miracle Garden: A floral extravaganza in December, the Dubai Miracle Garden is the world's largest natural flower garden, featuring over 50 million flowers and 250 million plants. It offers a vibrant, colorful spectacle that is a must-visit for nature lovers.
Yas Island: Located in Abu Dhabi, Yas Island is a leisure and entertainment destination. Home to the Formula 1 Etihad Airways Abu Dhabi Grand Prix, and attractions like Yas Waterworld, Ferrari World, and Warner Bros. World, a day here is filled with thrill and excitement.
Sharjah: A cultural hub, Sharjah is known for its clustered museums and art galleries. Don't miss the vibrant Blue Souk, a perfect place for souvenir shopping and experiencing local life.
6. South Africa
Weather in December:

Warm with a gentle breeze


Must-visit:

Boulder's beach | Cape Town | Kruger National Park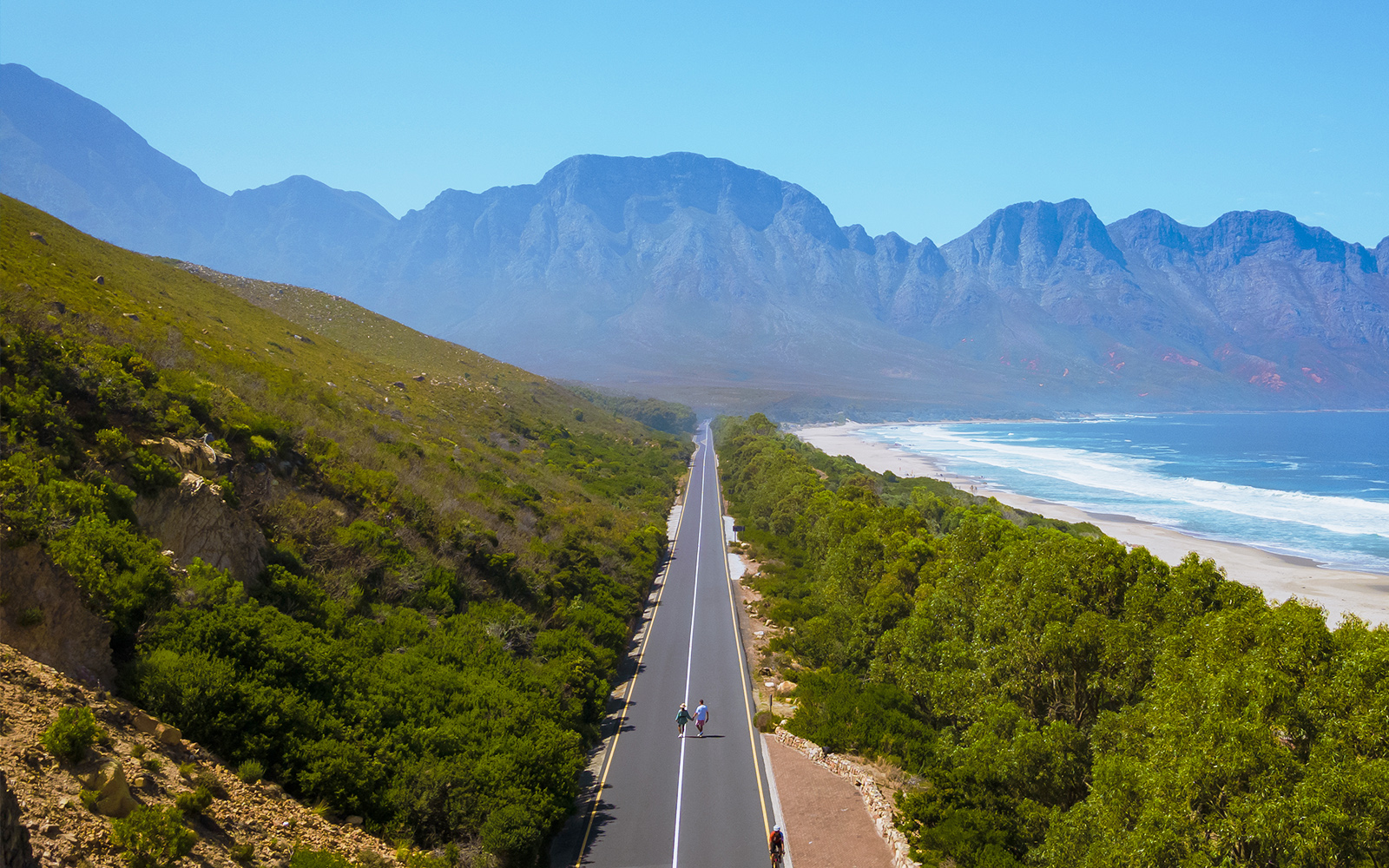 South Africa, with its diverse landscapes and year-round pleasant weather, is a traveler's paradise. With its unparalleled wildlife, stunning coastal scenery, flourishing vineyards, captivating history, and diverse culture, South Africa offers an array of experiences. Whale watching is a highlight in the winter months, as Southern Right Whales migrate to the warmer waters of the Western Cape coastline. Stroll around Johannesburg's trendy neighborhoods, visit its world-class museums or take a trip to the nearby Pilanesberg National Park for a thrilling safari experience.
Must-visit places in South Africa
Boulder's Beach: Home to a colony of endangered African Penguins, Boulder's Beach is a unique place where one can swim and sunbathe alongside these adorable creatures.
Cape Town: From its iconic Table Mountain to its historic Robben Island, Cape Town offers a perfect mix of nature, culture, and history. Don't miss out on the city's vibrant food scene and the local markets offering a variety of cuisines.
Kruger National Park: One of Africa's largest game reserves, Kruger National Park offers an authentic wildlife experience. Spot the 'Big Five'- lion, leopard, rhinoceros, elephant, and African buffalo, among other mesmerizing species in their natural habitat.
5. Czech Republic
Weather in December:

Frigid


Must-visit:

Prague | Kutna Hora | Karlovy Vary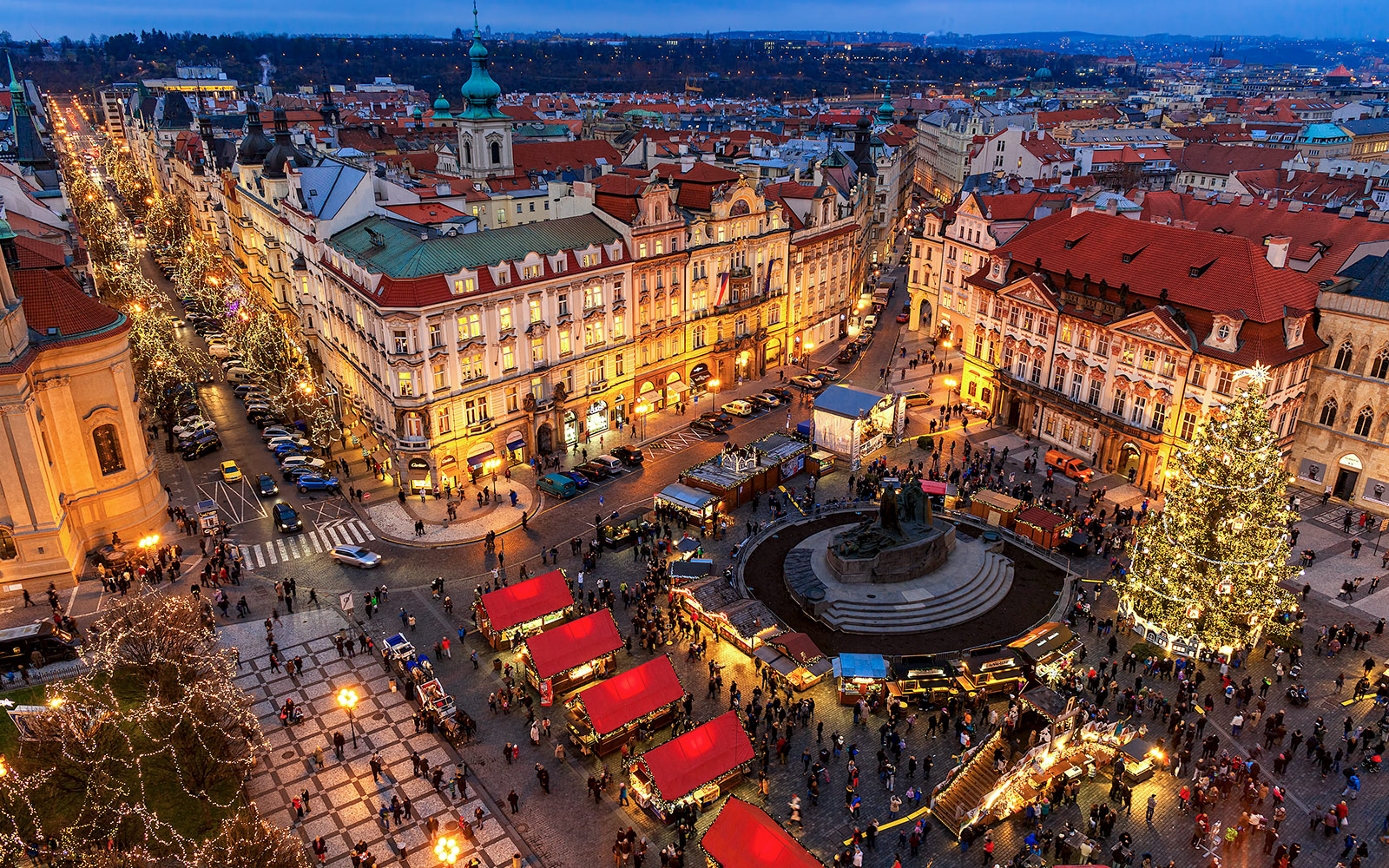 The Czech Republic, a country renowned for its stunning architecture and rich history, is a winter wonderland in December. With the landscape blanketed in snow, the country exudes a fairy-tale ambiance, especially in its charming capital, Prague. The Prague Christmas Market, held in the Old Town Square and Wenceslas Square, is among the best Christmas Markets in Europe attracting tourists globally. Here, you can experience the festive atmosphere, explore a variety of stalls selling traditional Czech goods and savor the delicious local food and drink specialties. Parts of the Czech Republic also witness the enchanting Northern Lights, making it a bucket-list destination for many.
Must-visit places in Czech Republic
Prague: A visit to Prague in December promises a magical experience. The city is adorned with Christmas lights, and its cobblestone streets are lined with stalls selling unique gifts and traditional Czech delicacies. Highlights in the city include Prague Castle, Charles Bridge, and Old Town Square with its astronomical clock.
Kutna Hora: Renowned for its historical mines and unique architecture, Kutna Hora is especially breathtaking in winter. The gothic St. Barbara's Church and the eerie Sedlec Ossuary, known as the 'Bone Church', are must-visit sites.
Karlovy Vary: With opulent spas and picturesque setting, Karlovy Vary is a peaceful retreat. The Colonnades, warm thermal springs, and richly ornate buildings add to the charm of this spa town.
4. USA
Weather in December:

Cold with few sunny spells


Must-visit:

New York | Utah | Joshua Tree National Park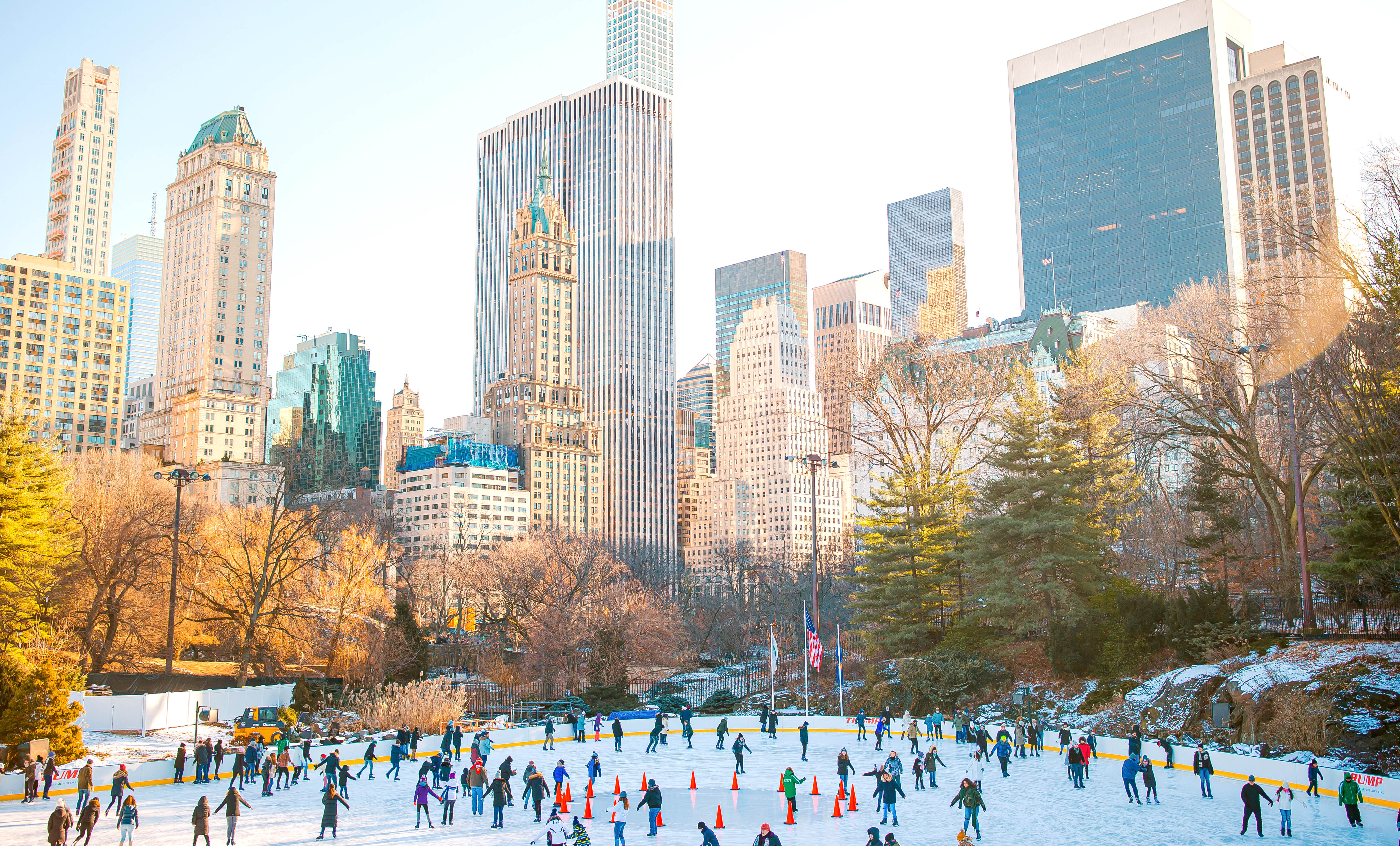 The USA, with its diverse landscapes and vibrant multicultural cities, offers an unmatched travel experience, especially in December. It's a season of festivities and joy, marked by Thanksgiving, Christmas, and New Year's celebrations. Each city lights up with holiday decorations, traditional Christmas markets, parades, and dazzling New Year's Eve fireworks. From skiing in the snowy Rocky Mountains, shopping in New York, to exploring the rich culture and music in the South, traveling around the USA is a holiday dream come true!
Must-visit places in the USA
New York City: New York City in the holiday season is nothing short of magical. Don't miss the festive window displays along Fifth Avenue, the towering Christmas tree at Rockefeller Center, and the iconic New Year's Eve countdown in Times Square.
Utah: A paradise for outdoor adventurers, Utah with its scenic national parks like Zion and Bryce Canyon offer breathtaking views. The state is also home to some world-class ski resorts.
Joshua Tree National Park: Ideal for those seeking solitude and a kind of 'Walden' experience in the forest, Joshua Tree National Park in California is the place to be. This expansive desert with its surreal geography, offers numerous hiking trails, camping spots, and stargazing opportunities.
3. Croatia
Weather in December:

Mild-winter


Must-visit:

Dubrovnik | Zagreb | Plitvice Lakes National Park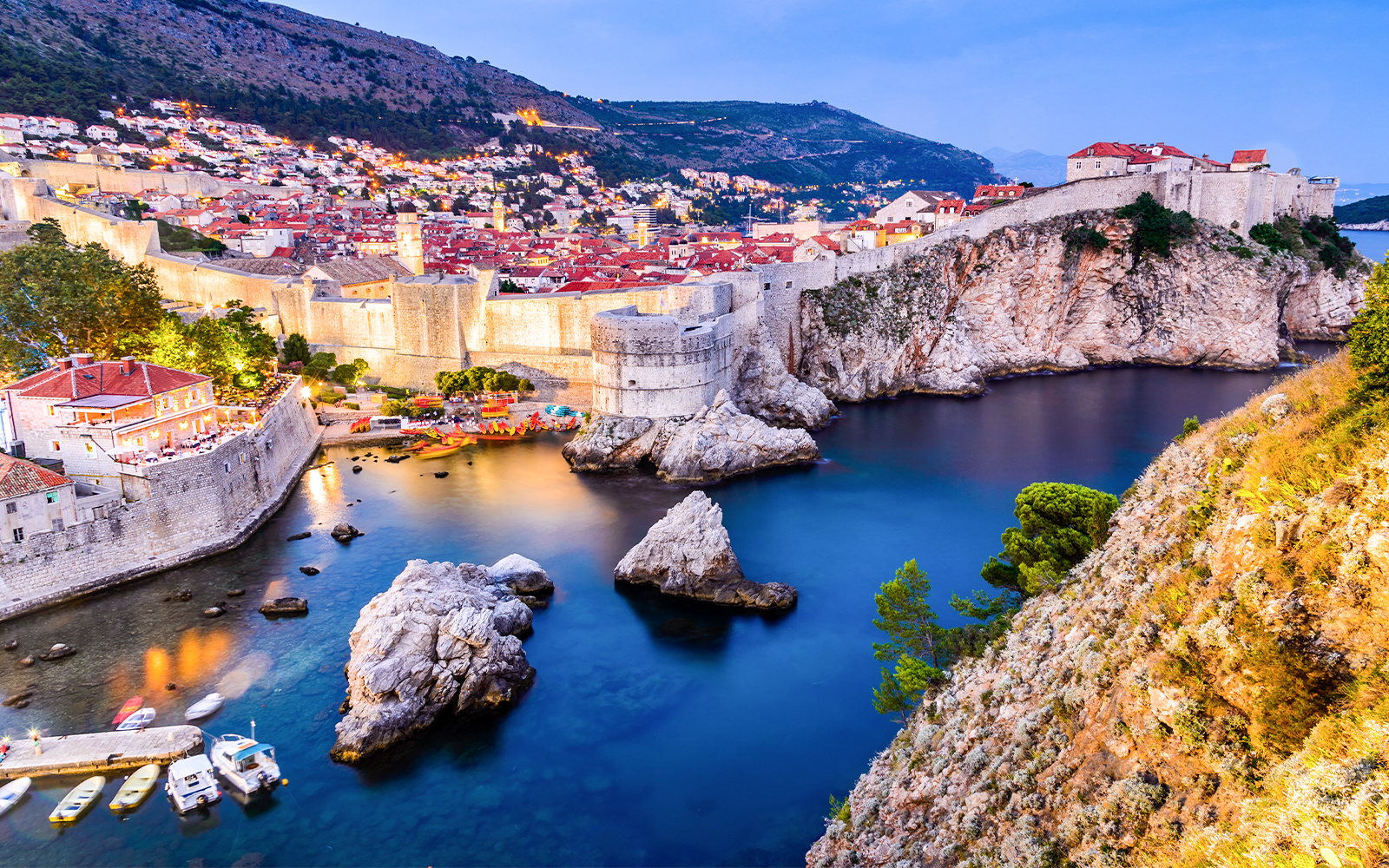 Croatia, with its stunning Adriatic coastline, awe-inspiring landscapes and beautiful mountains, is an idyllic destination, especially in the festive month of December. The entire country celebrates the Advent season, with colorful Christmas markets popping up in main squares, illuminating the picturesque streets and old town areas. Amidst the widespread festive ambiance, you can also explore the majestic mountains overlooking the vibrant cities, soak in the tranquility of the serene landscapes, and wander through the lovely cobblestone streets.
Must-visit places in Croatia
Zagreb: Famous for hosting one of the best Advent festivals in Europe, Zagreb is a hub of festivities during December. The city is adorned with festive lights, offering a variety of holiday-themed activities, music concerts, and mouth-watering street food.
Dubrovnik: Known as the 'Pearl of the Adriatic', Dubrovnik, with its stunning architecture and picturesque Old Town, is mesmerizing in winter. The city's ancient stone walls and narrow streets are beautifully adorned with festive decorations, while its Christmas market offers a myriad of unique handcrafted items and local delicacies.
Plitvice Lakes National Park: A visit to Plitvice Lakes National Park is a surreal experience. The UNESCO World Heritage Site is a natural marvel with 16 cascading lakes that freeze during winter, creating a stunning icy spectacle.
2. Spain
Weather in December:

Much warmer than the rest of Europe


Must-visit:

Barcelona | Seville | Malaga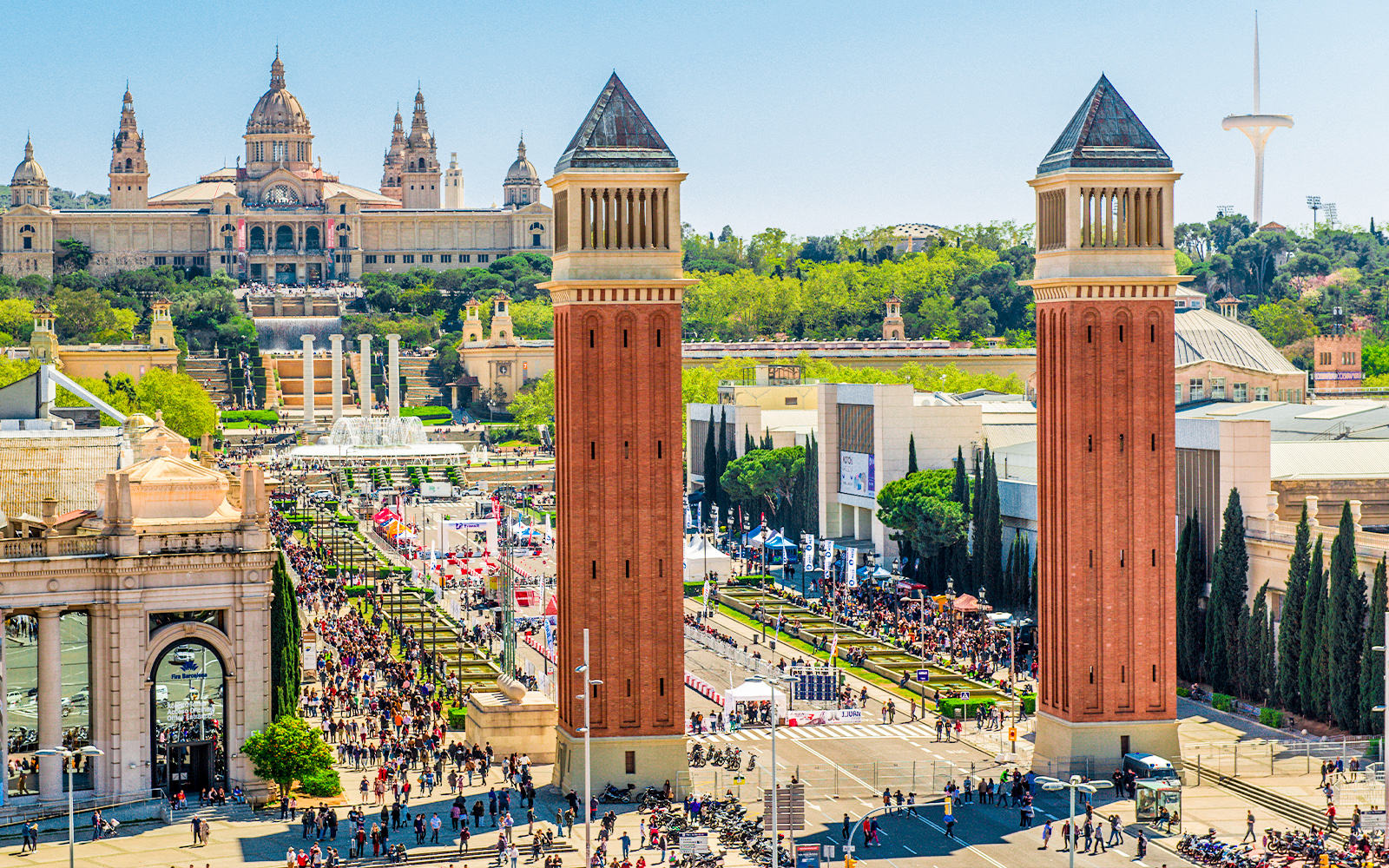 Spain, with its unique architecture, vibrant culture, and pleasant weather, is an ideal destination for winter travel. December is a quieter month for tourism, which means less crowded attractions and potentially lower airfares, offering a more relaxed experience. A significant highlight of a winter trip to Spain is the Flamenco shows, which bring to life the passionate and fiery spirit of Spanish culture. Whether you are exploring the grandeur of Barcelona's architectural gems, having a gypsy cave dinner in Granada, or wandering the quaint alleyways of Seville, Spain offers a plethora of experiences that promise to make your winter holiday unforgettable.
Must-visit places in Spain
Barcelona: Home to some of the best architecture like Sagrada Familia and Park Güell designed by Antoni Gaudí, Barcelona is a treat for the eyes. In December, this vibrant city comes alive with Christmas markets, special exhibitions, and festive concerts.
Seville: Seville in winter is nothing short of enchanting. Explore the charming streets, indulge in delicious tapas, and witness the spectacular Flamenco shows. Also, don't miss visiting the magnificent Seville Cathedral and the Royal Alcazar, beautifully lit up in the festive season.
Malaga: Located in Costa del Sol, Malaga offers a warmer winter with beautiful beaches and historic sites. Visit the majestic Alcazaba fortress, attend traditional 'Pastorales' performances, or enjoy a quiet stroll along Malaga's illuminated harbor.
1. Austria
Weather in December:

Cold and breezy


Must-visit:

Salzburg | Hallstatt | Innsbruck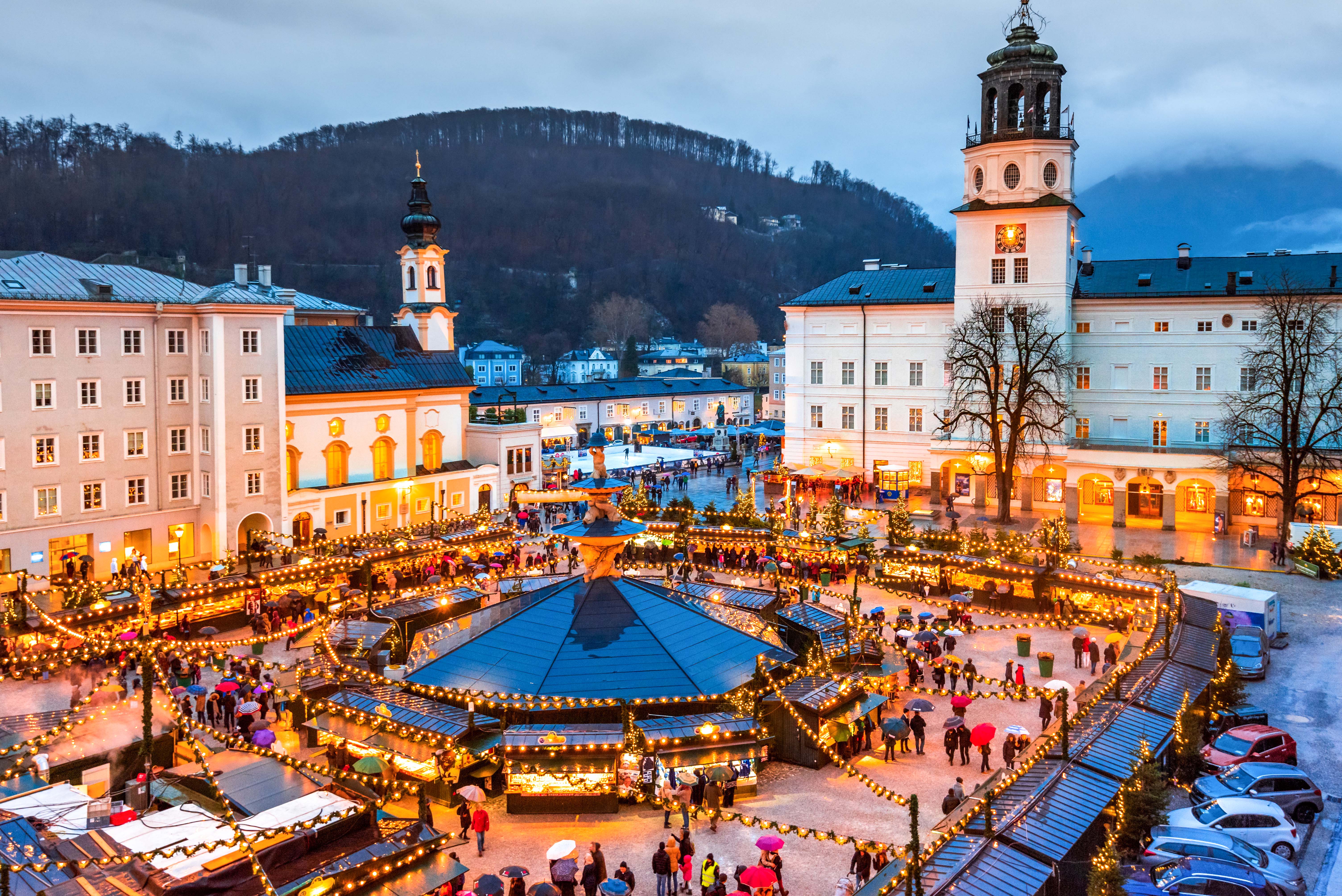 The Austrian landscape during winters is straight out of a fairytale, with snow-clad mountains, enchanting Christmas markets, and mountainous landscapes with small alpine houses that provide picture-perfect views. For those who love winter sports, Austria offers some of the best skiing slopes in the world. From classical music concerts in Vienna to the glittering world of Swarovski Crystal World in Wattens, Austria has great diversity to offer. Austrian Christmas markets, particularly those in Salzburg and Innsbruck, are filled with festive joy and make for an enjoyable holiday experience. Besides this, the rich Baroque architecture seen throughout the cities exudes an other-worldly charm. With all this in mind, it's hard to resist the allure of Austria and I would rank it the best place to visit in December this year!
Must-visit places in Austria
Salzburg: Home to the famous composer Mozart, Salzburg is the place if you want to see some really cool Baroque architecture. Apart from the stunning Christmas markets, don't miss the famed Silent Night Chapel in nearby Oberndorf, where the popular Christmas carol 'Silent Night' was composed and first performed.
Hallstatt: Snow-kissed mountains on one side and a beautiful lake on the other with small alpine houses in the village - that's Hallstatt for you! You can visit the oldest salt mine in the world or simply enjoy the panoramic views of this UNESCO World Heritage site.
Innsbruck: Nestled in the heart of the Austrian Alps, Innsbruck is a paradise for winter sports enthusiasts. The Golden Roof, a landmark structure in the city center adorned with 2,657 gilded copper tiles, is a must-see sight here.
10 best places to visit in December