Prague, the capital of Czech Republic and to some, the cultural capital of Central Europe, is one of the most beautiful and picturesque cities in Europe, if not the world. It is the 5th most visited city in Europe after London, Paris, Istanbul, and Rome, and for very good reason. With some of the continent's finest architecture, art, and of course - beer, Prague makes for a perfect getaway. Set alongside the serene Vltava River (the longest river in Czech Republic), this city is famous for its mix of Baroque, Gothic, and Renaissance architecture. Since this city was almost untouched during WWII, most of its important and historical buildings survive till date, unlike other European cities, which were destroyed and rebuilt. Some of the popular tourist attractions include - St. Vitus Cathedral, Old Royal Palace, Great South Tower, Astronomical Clock, and perhaps the most famous, the Prague Castle.
Prague Castle or "Pražský hrad" is the largest ancient castle in the world, covering an area of almost 70,000 square meters! It is the most visited attraction in Prague and serves as the official office of the President of Czech Republic. But what makes this castle so special? Let's find out
Prague Castle In A Nutshell
---
Know Before You Go
☀️ Best time to visit - April/May to September/October
⏰ Suggested duration - 2-3 Hours
🎟️ Starting Prague Castle ticket price - €16
🧱 Built in the 9th century
🚅 Closest metro station - Malostranská Closest bus stop - Šporkova stop
Must-see at Prague Castle
St. Vitus Cathedral
The Old Royal Palace
The Basilica of St. George
The Golden Lane
The Royal Garden
Timings
April to October
Prague Castle complex: 6 AM to 10 PM
Historical Buildings: 9 AM to 5 PM
November to March
Prague Castle Complex: 6 AM to 10 PM
Historical Buildings: 9 AM to 4 PM

Prague Castle Address
Hradčany, 119 08 Prague 1, Czechia Get Directions
Prague Castle is about 12.2 km away from the Václav Havel Airport Prague or PRG airport. This ancient structure is connected to Prague's Old Town and its neighboring areas by the Charles Bridge.
Why Visit Prague Castle
---
Prague Castle, is the largest castle complex in the world and is 600 meters long. More than a castle, it is like a mini-city with multiple buildings and roads, all encompassed within a fortified wall. One of the most striking and eye-catching features of this castle is that it has a blend of architectural styles. It showcases and represents almost every architectural style and technique used in the last millenium. From the Gothic styled Old Royal Palace to the Romanesque Basilica of St. George to the Renaissance inspired Summer Palace, Belvedere, one can experience the history of this land within the castle complex itself.
This castle has been the seat of power for various monarchs including several Kings of Bohemia, Roman emperors, and since 1918, the official office of the President of Czech Republic. Even the infamous Adolf Hitler spent a night here in 1939, during the Nazi invasion.
This UNESCO World Heritage Site has three courtyards, four churches, and several other important structures and buildings within its complex. Your Prague Castle tickets will help you explore this gorgeous complex and everything within it.
Which Prague Castle Tickets Should You Buy?
---
Skip The Line - Guided Tour of Prague Castle

Book Now

Skip the Line Access to Prague Castle with Introduction

Book Now

Walking tour of Prague Castle Complex

Book Now

About
Take this 3 hour tour of the Prague Castle, and understand its vast history and cultural significance.

Learn More

Skip the long queues and directly enter this massive castle complex, with a ticket that is valid for two days.

Learn More

Take a tram ride up a hill, followed by a visit to the castle, where you will get an introduction to this massive complex.

Learn More

Highlights

Optional hotel pick up
Skip the line entry into Prague Castle
Guided tour, where you can see St. Vitus Cathedral, Old Royal Palance, St. George's Basilica, and more

Skip the line access to Prague Castle
Explore the St. Vitus Cathedral, Old Royal Palace, Golden Lane, and more
Validity of two days, so you can explore at your own pace

Tram ride to Strahov Monastery
Explore the Castle District
Guided tour around the Prague Castle with an experienced guide
After-Dark Guided Tour of Prague Castle

Book Now

Prague Castle + Vltava River Cruise Tickets

Book Now

Private Skip-the-Line Tour of Prague Castle & 3-Course Lunch

Book Now

About
Avoid the bustling crowds during the day, and experience a very different side of Prague Castle by visiting it at night.

Learn More

Make the most of your visit to Prague. Visit the Prague Castle, followed by a relaxing cruise down the Vltava River.

Learn More

Explore the opulent interiors of the Prague Castle, and delve into its extensive history with an expert guide. Culminate your experience with a sumptuous 3-course lunch.

Learn More

Highlights

Exclusive guided tour
Witness Prague Castle from a completely different perspective
Learn about all the mysteries associated with this place

Skip-the-line access to Prague Castle
Orientation inside the Castle
Relaxing cruise on the Vltava River

Get expert insights on must-see attractions of Prague Castle
Savor a refreshing cup of coffee during a relaxing mid-break tour
Tuck in a delicious 3-course lunch while taking in panoramic views of Prague
Your Prague Castle Experience
---
St. Vitus Cathedral
Considered the most important church in the country, the Metropolitan Cathedral of Saint Vitus was built in 1344 by Charles IV, who was the first Bohemian King to become Holy Roman Emperor. This church is a fine example of Gothic and Neo-Gothic architecture with its ornate vaulting and narrow aisles. Apart from being a place of worship, this cathedral was also used for the coronation of several Czech kings and queens, including King Ferdinand V. It is also the burial place of several archbishops and patron saints.
The most outstanding aspect of this Cathedral is the St. Wenceslas Chapel, which contains the relics of the saint, constructed by Peter Parler. In the south-west corner of the chapel, behind a heavily-locked door, lie the Bohemian Coronation Jewels, including the St. Wenceslas Crown, which are open to the public only once every 8 years.
Old Royal Palace
One of the oldest parts of Prague Castle, this Gothic and Renaissance inspired structure was the king's own palace between 13th-16th century. In the palace is the great Vladislav Hall, named after the king who constructed it - Vladislav Jagiello. It was the biggest hall of its kind in medieval Prague and was used to hold banquets, councils, coronation festivities, and even jousting tournaments, as made evident by the Riders' Staircase on the northern side. The hall is characterised by the large Italian windows, which are the oldest pieces of Renaissance architecture outside of Italy.
This Palace also houses the All Saints Chapel, which was a Romanesque building made in the 12th century. However, it was badly damaged by a fire in 1541, after which it was rebuilt and integrated with the Vladislav Hall. This chapel holds the tomb of St. Procopius, and is open to the public during religious services and festivals.
St. George's Basilica
This is Prague's second oldest church and perhaps its most important Romanesque monument. Built in 920 by Vratislaus of Bohemia, this structure, too, succumbed to a fire in 1142, and was subsequently rebuilt. What we see today is a work of the early Baroque years in Prague. Within the basilica is a Gothic style Chapel that was consecrated in remembrance of Ludmila of Bohemia, whose tomb lies here. Today, the Basilica also houses Bohemian Gothic art, and Baroque and Rudolphian period art.
Great South Tower
The tower of the St. Vitus Cathedral was founded in the 14th century, but was later rebuilt in the 16th and 18th centuries. This nearly 100 meter tower provides excellent views of the city, but only to those who are willing to climb to its summit, atop 290 steps. Apart from the great view, the tower also houses the Zikmund - a bell weighing 15 tons, the biggest in the country. The entrance to this tower is in the third courtyard.
Golden Lane
This is a street situated within the castle complex, which was built during the construction of the northern wall of the castle. It was originally built to house Rudolf II's castle guards, but was subsequently inhabited by goldsmiths, hence the name. One of the main reasons for its fame is Franz Kafka. The esteemed novelist and short-story writer, who was one of the major figures of 20th century literature, resided in house number 22 for 2 years, during the first World War. Another eminent resident of this lane was Jaroslav Seifert, a future Nobel Prize recipient. Currently, many of the houses are used as souvenir shops.
Beating The Queue at Prague Castle
---
Skip the Line Prague Castle Tickets
Prague Castle is the most visited attraction in Prague, receiving hundreds of thousands of visitors every single day. With such a rush, there are bound to be long, long lines to enter. During the peak tourist season (June-August), the lines to enter and purchase tickets can be as long as 2 hours! However, it is easy to bypass these long queues. Just purchase skip the line tickets online and use the time you save to further explore the castle. Please note that no matter the tickets purchased, you will be required to stand in a line to go through security check.
Prague Castle Guided Tour
Visiting and experiencing the Prague Castle is an amazing affair, no matter how you do it - whether you choose to explore it by yourself or with the help of a professional guide. While exploring the castle by yourself is bound to be fun, there are chances that you may miss out on some really interesting stuff. Taking a guided tour is very, very different, as an experienced and knowledgeable guide will give you lots of insights behind not just the construction of the complex, but also stories about day-to-day life within the castle, making it highly interesting.
Prague Card
The Prague Card is the your ultimate to all things Prague. With access to over 80 attractions - some free of cost and others at heavily discounted rates - it is a tourist's best friend. You can also make use of the public transport unlimited times.
You can read more about the Prague Card, and purchase it, here.
Prague Castle - Insider Tips
---
Plan for an early visit. The Palace is open from 9 AM, and the earlier you visit, the lesser the likelihood of you getting stuck in a massive crowd.
Visit the St. Vitus Cathedral first. This is the most interesting and historic building in the castle, and you definitely don't want to be too tired, hungry, or sleepy for this part of the tour.
Wear comfortable walking shoes. The castle is massive, so you can be sure that there is going to be a lot of walking involved. Be prepared and put on your best walking shoes.
Restaurants Near Prague Castle
---
Here are a few restaurants serving delicious food a stone's throw away from the Prague Castle.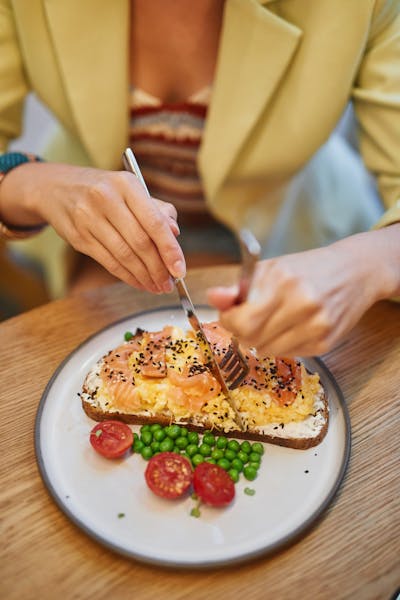 U Cerneho Vola
U Cerneho Vola is a restaurant in the center of Prague that serves traditional Czech food. The food is hearty and flavorful, and the prices are reasonable. The restaurant is always busy, but the waiters are quick and efficient, and they always make sure that you have everything you need. U Cerneho Vola is a great place to eat if you're looking for a good meal at a reasonable price.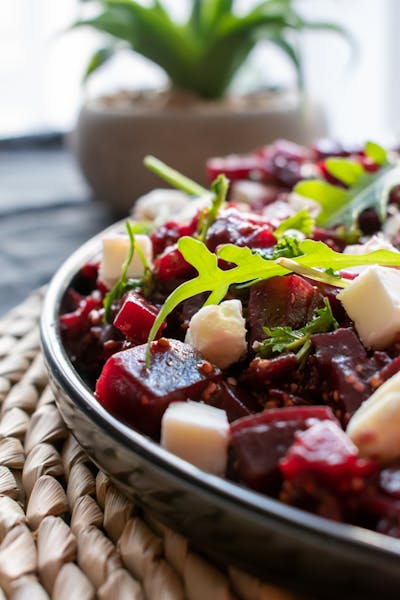 Villa Richter
If you're looking for a truly unique and special dining experience while in Prague, be sure to check out Villa Richter. This exclusive restaurant is located just steps away from Prague Castle and offers diners some of the best views in the city. The menu features classical Czech dishes with a modern twist, and the wine list is extensive and impressive. Reservations are highly recommended, as Villa Richter is one of the most popular restaurants in Prague.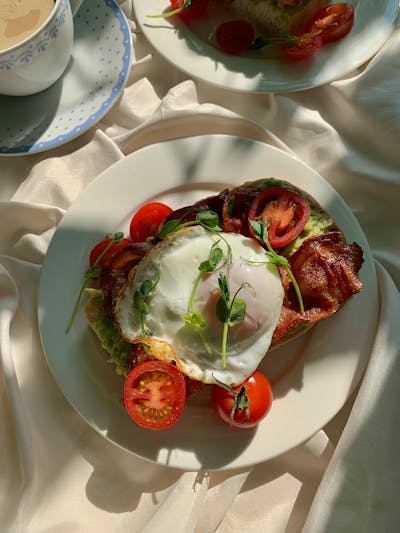 Cafe Pointa
If you're looking for a great cup of coffee near Prague Castle, look no further than Café Pointa. This charming little café is located just a few minutes' walk from the castle, and it offers an excellent selection of coffee drinks, pastries, and sandwiches. The atmosphere is relaxed and inviting, and the staff is friendly and knowledgeable about all things coffee.
Hotels Near Prague Castle
---
Here are top picks of hotels not far away from the Prague Castle.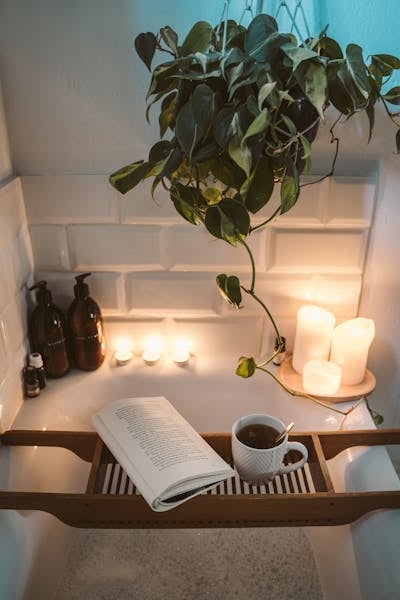 Art Nouveau Hotel Sax
The Art Nouveau Hotel Sax is one of the best hotels near Prague Castle. Located just a few minutes' walk from the castle, it offers guests a great location combined with stylish and comfortable accommodation. The hotel has a range of room types available, from singles to suites, and all are decorated in a luxurious Art Nouveau style. There's also a lovely cafe on site where you can enjoy breakfast or a cup of coffee, and the staff are always happy to help with recommendations or tips on what to see and do in Prague.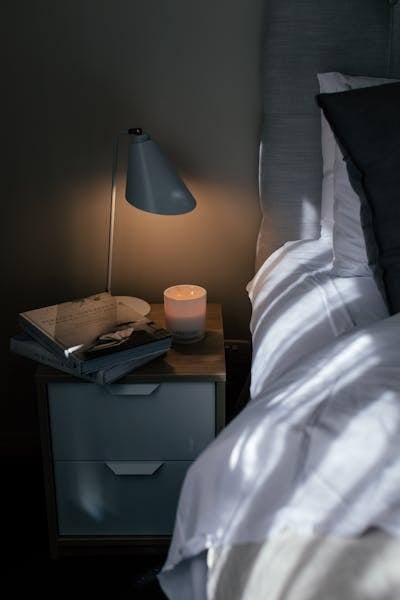 Hotel U Prince
The Hotel U Prince is a luxurious hotel located close to Prague Castle. It offers guests a variety of services and amenities, including a restaurant, bar, and spa. The hotel also has a conference center, which makes it perfect for business travelers. Rooms come with free Wi-Fi, air conditioning, and satellite TV. Plus, the staff is incredibly friendly and helpful, ensuring that your stay is as comfortable as possible.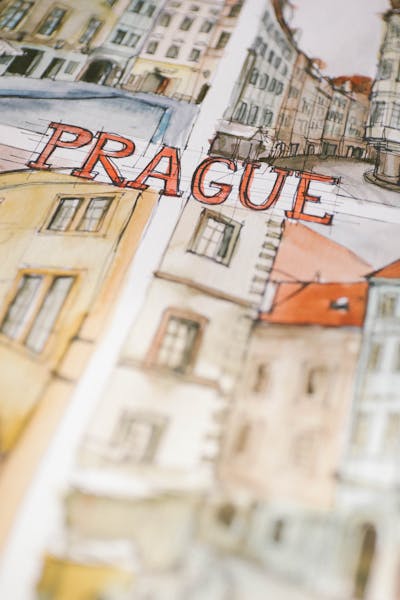 Pension Residence Julie
The Pension Residence Julie is a great option for those looking for a hotel near Prague Castle. It's located just a few minutes' walk from the castle gates, and offers great value for your money. The rooms are clean and comfortable, and there's also a restaurant on site serving traditional Czech cuisine.
Frequently Asked Questions
---
Prague Castle is a complex of buildings located in the center of Prague, Czech Republic. It is the largest ancient castle in Europe and one of the most popular tourist destinations in the world.
The first fortifications on the site were built in the 9th century, and the castle has been expanded and rebuilt many times over the centuries. It was used as a royal residence by Bohemian kings and Holy Roman emperors, and has been a national symbol of Czechoslovakia and the Czech Republic since its creation in 1918.
The St. Vitus Cathedral, founded in 1344 and completed in 1929, is the main attraction at the castle complex. A number of other buildings are also open to visitors, including a 16th century astronomical clock on Old Royal Palace tower, which shows the positions of the sun and moon as well as important moments from history.
Prague Castle is open daily between 9 am and 5 pm, with the exception of Christmas Eve and New Year's Eve, when it closes at 2 pm. There is free admission to all parts of the castle except the main tower that houses the St. Vitus Cathedral and its museum.
The castle can be reached by foot, car or taxi from most parts of Prague, as it is located near the city center. The closest public transportation stop is Malostranská metro station on line A. The castle complex is also accessible by walking from the Old Town Square, about 265 feet away, or the Charles Bridge via Křiţovnické Square, roughly 1 mile away.
The castle itself may be enough to inspire a full day of sightseeing, but it's located in a prime spot for exploring other areas of Prague. The Old Town Square, which was founded in 1338, is just a few minutes' walk to the east. The famous Charles Bridge spans the Vltava River and offers stunning views of Prague Castle from across the river.
There are elevators in the Old Royal Palace tower, as well as an accessible entrance from the castle park. Many of the attractions inside Prague Castle do have wheelchair ramps and elevators, but there is no specially adapted transport to get around the complex. However, it is possible to rent a scooter or electric wheelchair (wheelchairs must be reserved in advance) from the information desk at the top of Charles Bridge.