September is an ideal time to travel, since it's shoulder season. With thinning crowds and balmy weather, September offers prime conditions to explore a range of global destinations for culture, food & drink, or simply to unwind.
Whether you're looking to laze on uncrowded beaches or explore the luscious amazonian forests, our list on Seasonal Escapes: The Ultimate Places To Visit In September, covers it all. Read on to find out what's in store for your September travels this year.
1. Greece
Weather In September

: Days are sunny and warm | Nights are mild


Must-Visit in Greece

: Mykonos for Watersports | Crete for Culture | Spetses for Historical Sites | Milos for Cave Exploration | Hydra for Churches and Beaches


Why September?

To experience the Greek summer and numerous cultural events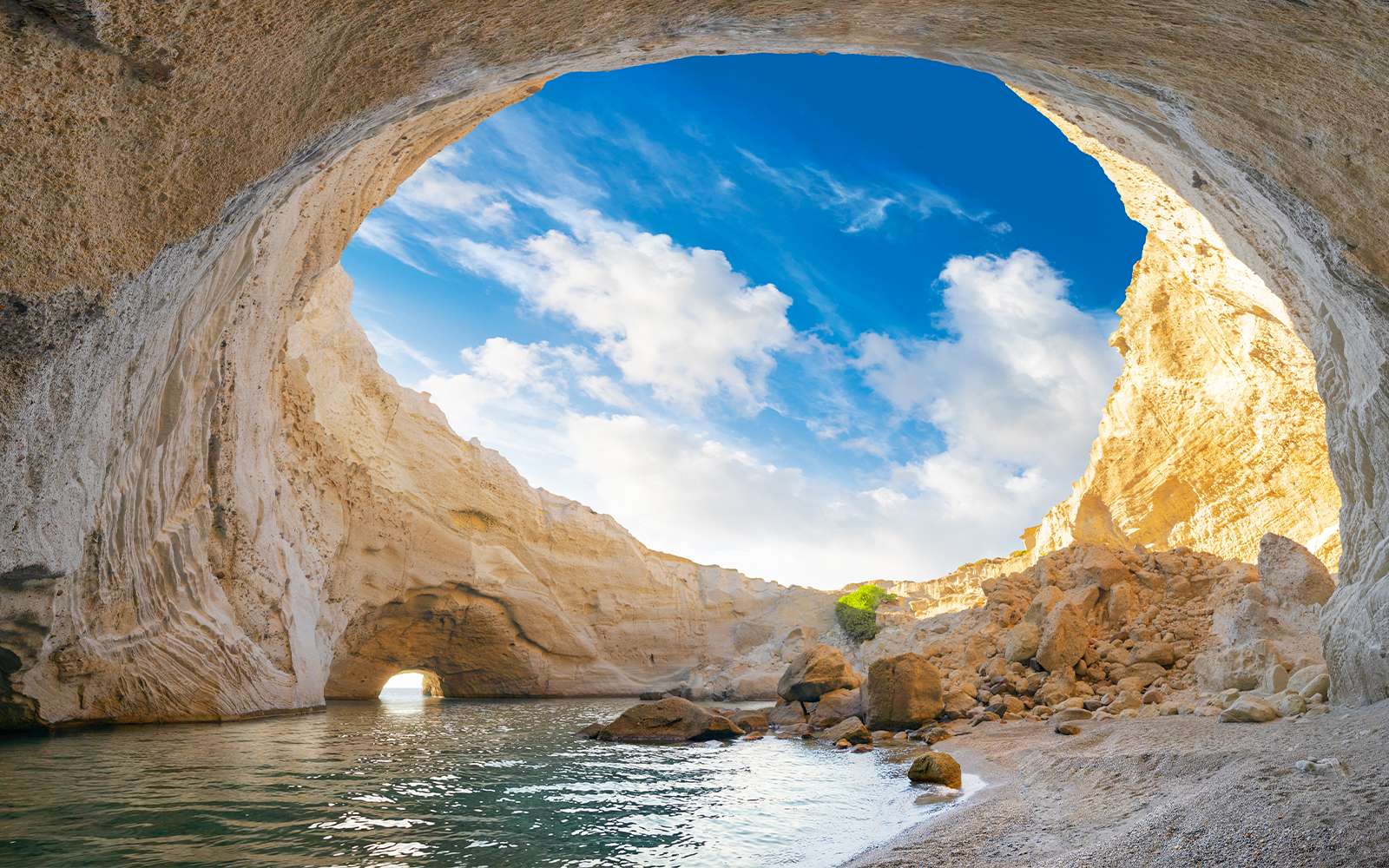 If you're looking for a holiday destination which combines culture, landscapes and a delectable cuisine, you should consider a trip to Greece.
History & Culture: Greece is a treasure trove of history and culture with its ruins and museums. From the Acropolis of Athens and the ancient city of Mycenae to the well-preserved monuments of Crete to the Byzantine and Venetian fortresses in Rethymno, Greece is a historical hub for explorations and learnings.
Natural Beauty: Greece is sprinkled with an array of natural landscapes, from the snow-capped mountains of Mount Olympus to the crystal clear waters of the Aegean Sea.
Dining Experiences: Greek cuisine is noted to be one of the most delectable cuisines so be sure to try out some of the local dishes such as moussaka, souvlaki and baklava, and sample some of their wines such as Santorini and Assyrtiko.
Cultural Events in Greece: Armata Festival for dance, music and food, from September 8-15, 2023 | Cultural Wellness Immersion in Greece, from September 25-October 2, 2023 | 87th Thessaloniki International Trade Fair, from September 9-17, 2023
2. Italy
Weather In September

: Days are sunny | Nights are cool


Must-Visit in Italy

: Rome for History | Lake Como for the Views | Cinque Terre for Heritage Sites | Mount Vesuvius for the Active Volacano


Why September?

To experience the balmy weather, grape harvesting season and cultural events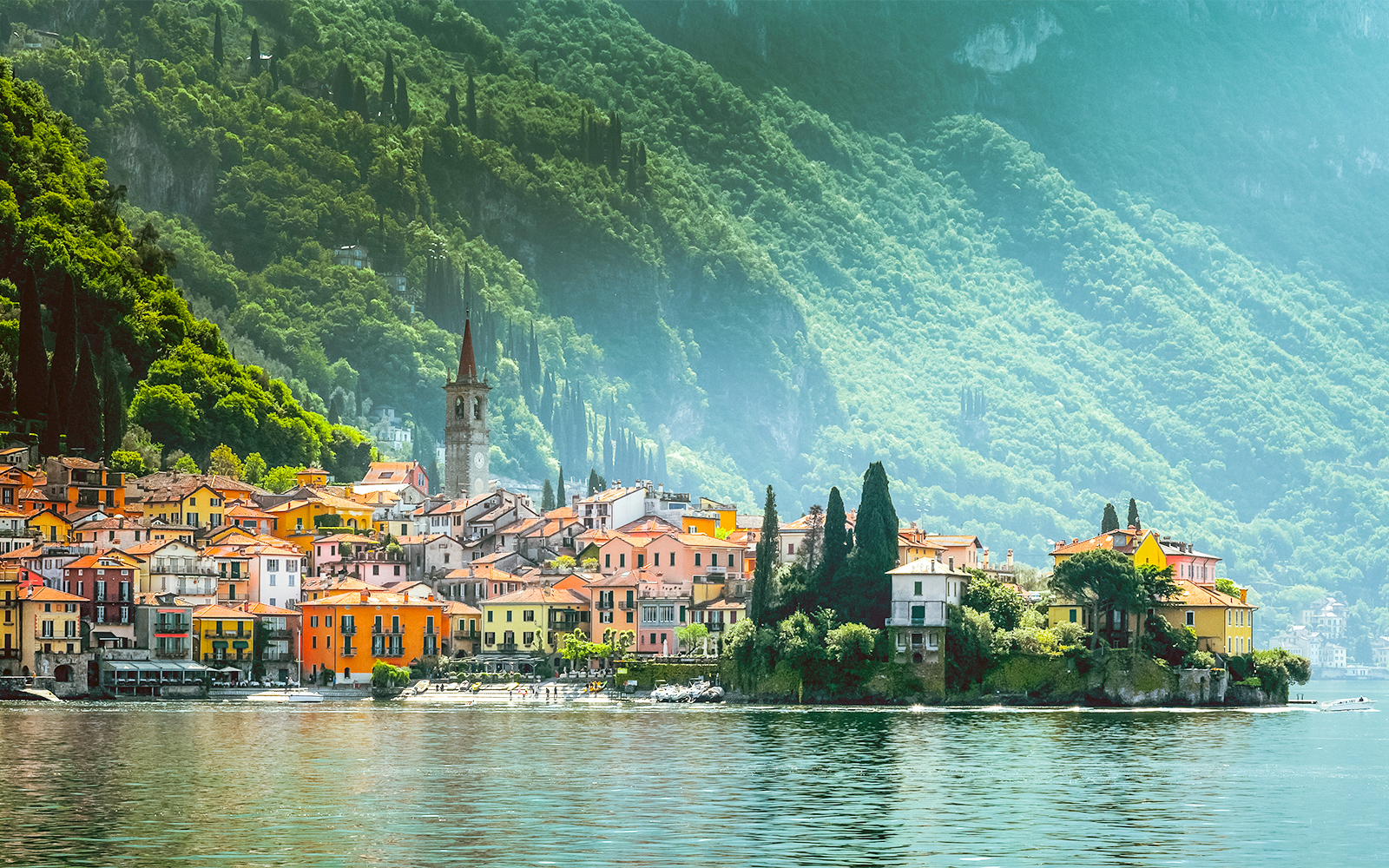 If you're looking for a holiday destination to be inspired by art, architecture and food, Italy should be on your bucket list. With a record number of 58 UNESCO world heritage sites, diverse scenic settings and innumerable regional dishes, Italy has something for every traveller.
Art & Architecture: Prepare to be captivated by the Renaissance masterpieces in Florence, Norman Art in Sicily, stunning mosaics and venetian glass pieces in Venice and mediaeval architecture in Rome.
Natural Beauty: Italy is one of nature's masterpieces with an extraordinary natural diversity. From the icy Alps, glacial lakes to the fiery craters, Italy has them all.
Dining Experiences: Tickle your tastebuds and appease your palate with exquisite Italian dishes like pizza, pasta, cheese (and so many varieties too!), gelato and wine.
Cultural Events in Italy: The MITO Music Festival in Milan and Turin, from September 7-22, 2023 | Tocatì: International Festival of Street Games in Verona, from Mid-September.
3. Spain
Weather In September

: Days are warm | Nights are cool


Must-Visit in Spain

: Barcelona for Architecture | Madrid for Museums | Ibiza for Parties | La Rioja for Food & Wine | San Sebastian for Cultural Events


Why September?

For the pleasant weather, sparse crowd and an introspective experience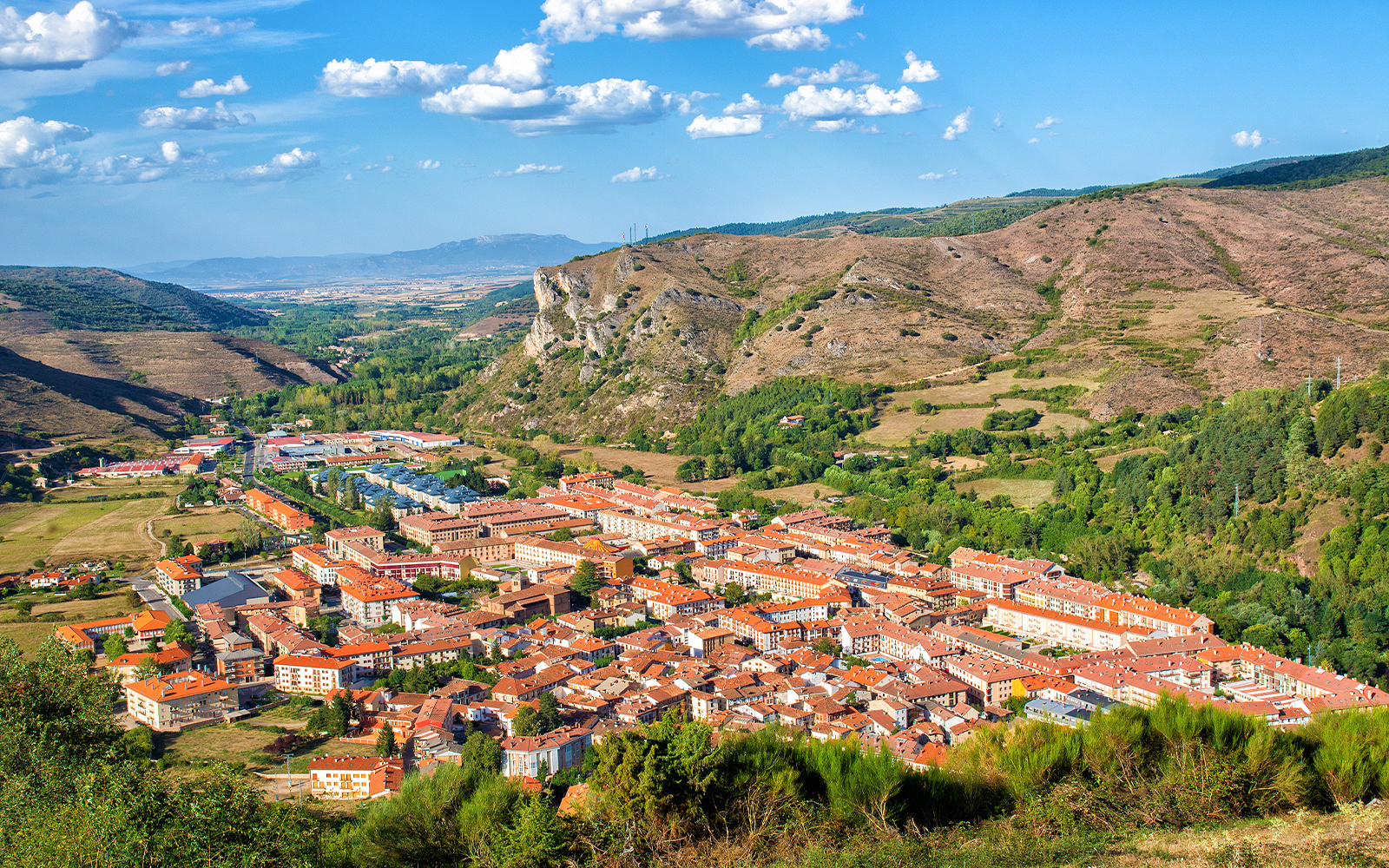 Ever-changing landscapes, traditions and cuisines, Spain is a dream destination for everyone. If you love the outdoors, enjoy the occasional wine tasting or simply appreciate the dazzling world of art and architecture, head to Spain this September!
Art: From the well-known museums in Madrid (Espacio Solo, The Thyssen-Bornemisza Museum and The Sorolla Museum) to the lesser-known ghost stations and historical mansions, experience art from the mediaeval to the modern era, and everything in between.
Adventures: Hiking, kitesurfing and hitting the beach is a national hobby in Spain. Escape to and explore the tranquil hidden gems that can only be reached by foot/bike/on horseback.
Cultural Events in Spain: In celebration of Barcelona's patron saint, Our Lady of Mercy, the annual festival of Fiesta de la Mercè is celebrated between September 22-25, 2023. It is a massive street party with good music, art & puppet parades (which pop up all over the city) and dazzling fireworks.
4. Portugal
Weather In September

: Days are warm | Nights are pleasant


Must-Visit in Portugal

: The Algarve for Recreational Sports | Porto for History | Lisbon for Museums


Why September?

Great weather for outdoor activities and explorations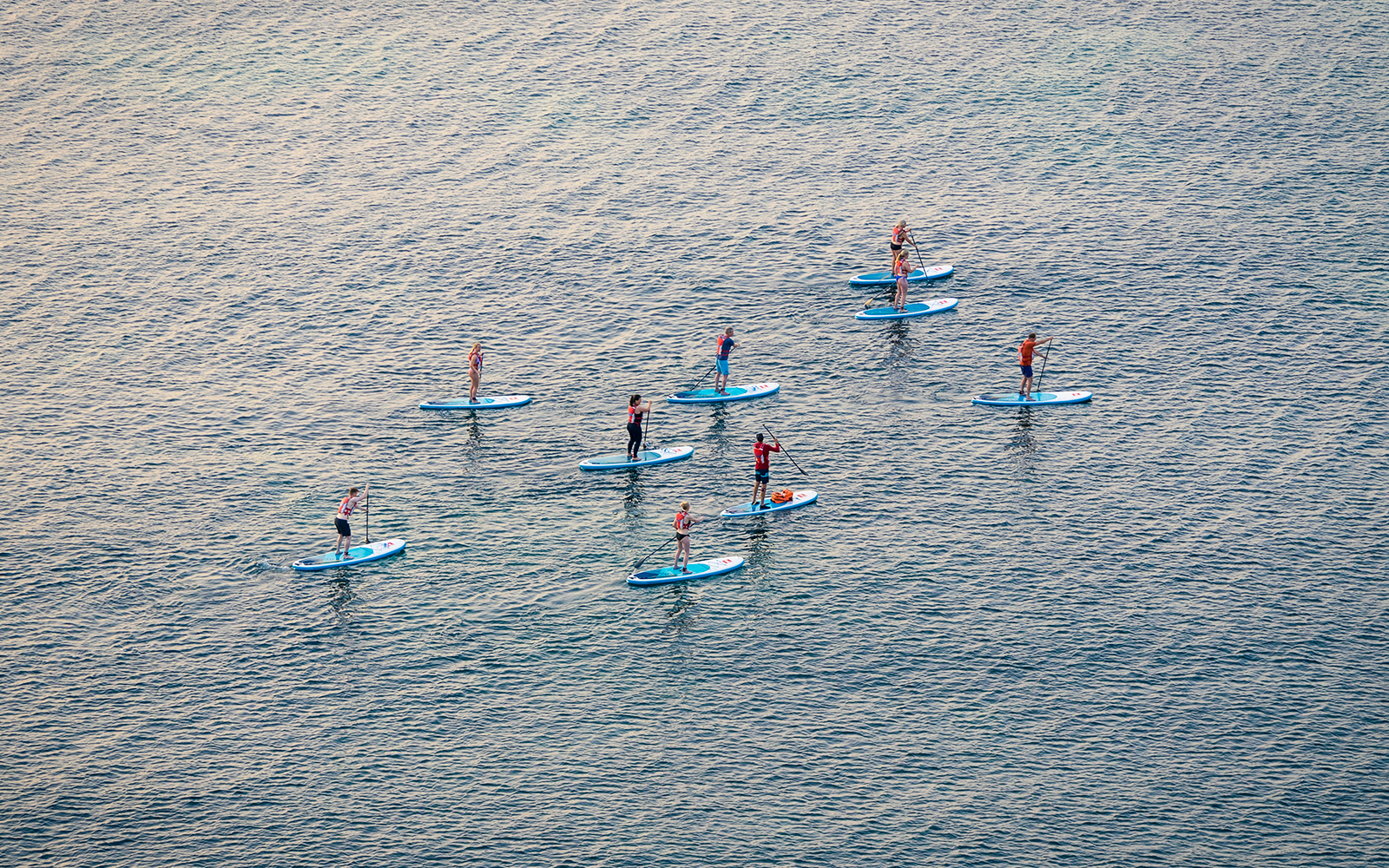 Portugal has so much more to offer than football and Lisbon. Visit the country to experience its golden beaches, mountainous peaks, lush river valleys and a charming mix of old and new architecture.
Architecture: One of Portugal's best preserved mediaeval towns, Évora, is an enchanting place with narrow streets, winding lanes and impressive monuments. Another city to witness architecture is the romantic city of Porto, with its modern architecture, vibrant lifestyle and urban culture.
Natural Beauty: The Minho, a region of vineyard covered valleys, isolated beaches and mountainous ranges is a picturesque site for a seeker of nature. Sintra, a town located near Lisbon is known for its beautiful gardens and palaces.
Eclectic Discoveries: Our list is incomplete without mentioning the capital of Portugal, Lisbon, a charming mix of old and new architecture. Packed with many things to do, Lisbon has museums, castles and galleries to explore alongside brassy jazz clubs and open-all-night clubs. Porto, along with architecture, also has a vibrant nightlife to explore.
Traveller Persona: Visiting with family? Head to The Algarve, famed for its gorgeous coastline. If you want to explore the student life, plan a trip to Coimbra, housing one of Europe's oldest universities.
5. Croatia
Weather In September

: Days are warm | Nights are cool


Must-Visit in Croatia

: Dubrovnik for Culture | Vis Island for Hidden Bays & Coves | Hvar Town for Beachside Parties | Zagreb for City Culture | Zadar for Historical Ruins


Why September?

Pleasant weather, sparse crowd, and outdoor activities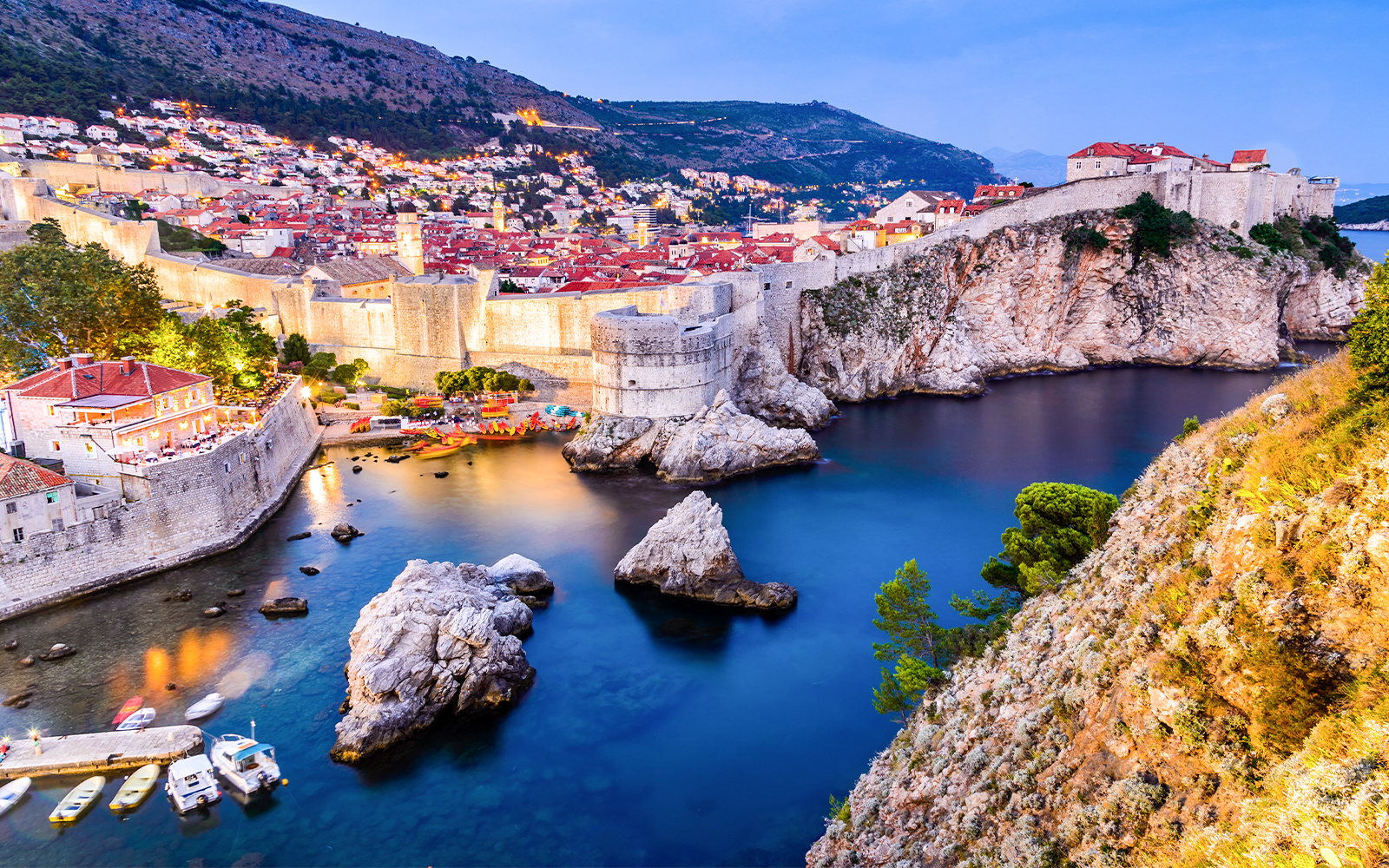 Croatia is a dream destination for culture, heritage, architecture, mountain ranges, rivers and all things beautiful! With 1244 islands and 2500 miles of coastline, Croatia is a treasure trove of diversity and cultural attractions.
Architecture: The fortified city of Dubrovnik is a UNESCO world heritage site and a must visit for its Romanesque, Gothic, Renaissance and Baroque churches, monasteries and palaces.
Natural Beauty: One of Croatia's remote islands, the port of Vis, has innumerable hidden bays and coves which are best explored by boat. Croatia is also home to expansive landscapes including national parks, waterscapes and undulating hills.

PS - For the cinephiles: The movie Mamma Mia 2 was shot on Vis Islands.

Eclectic Discoveries: Hvar town is a tiny seaside party town known for its vibrant nightlife with bars and clubs open late into the night. In addition to the party life, there are few other attractions on this island such as: The Old Town (a UNESCO world heritage site), The Fortica Fortress and The Cathedral of Saint Stephen.
6. Morocco
Weather In September

: Days are warm | Nights are cool


Must-Visit in Morocco

: Marrakech for Culture | High Atlas Mountains for Hikes | Fez for Heritage Sites | Essaouira for Watersports


Why September?

To experience the pleasant weather (in the cities and the Sahara desert), sparse crowd and the rich Moroccan culture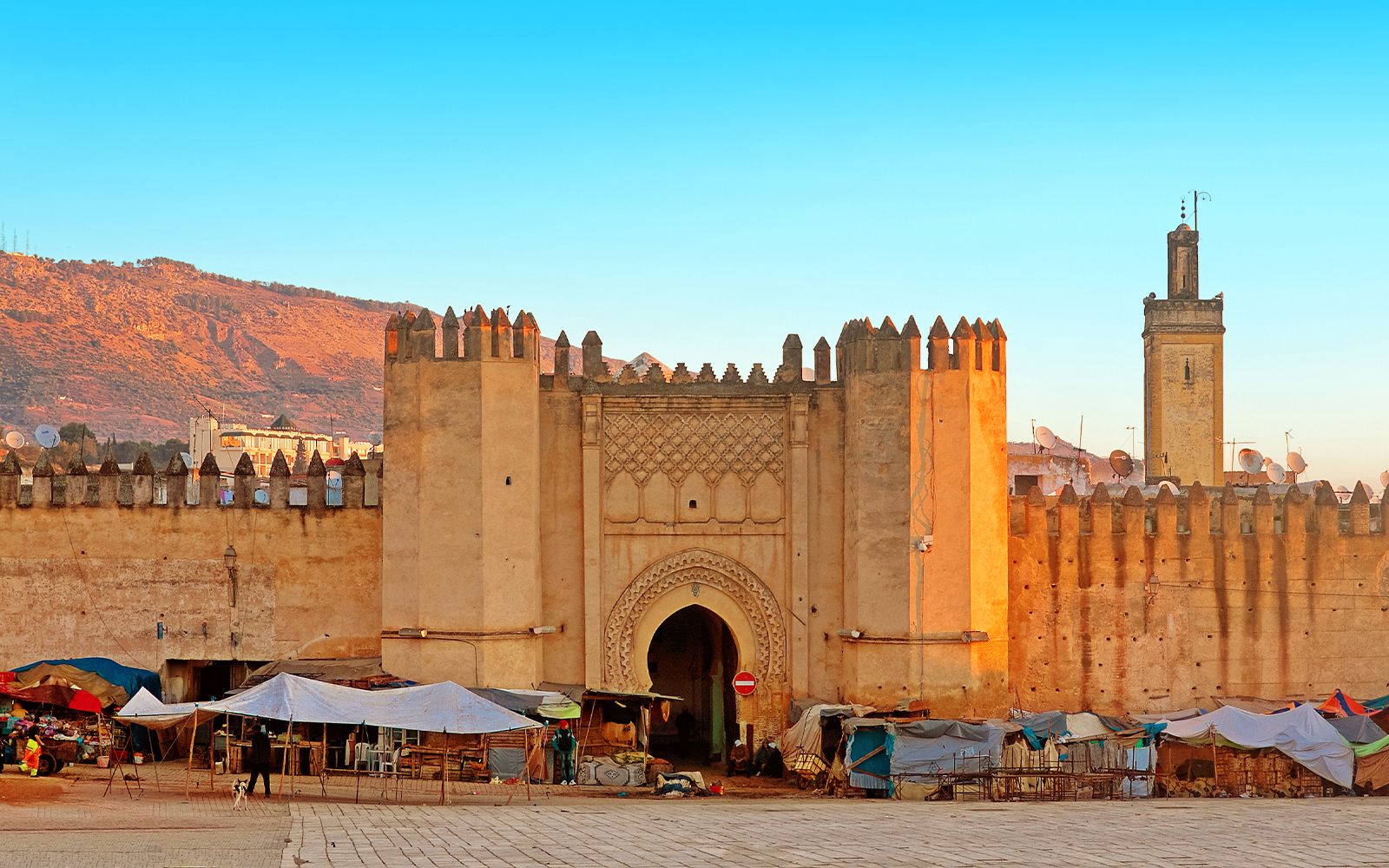 Home to some exciting cities in South Africa, Morocco is a dazzling country full of diversity and hospitality. Add this country to your bucket list and prepare to lose yourself to awe.
Old Architecture: Marrakech is a popular tourist destination which is best known for its medina (old city), a maze of narrow streets fitted with shops, restaurants and cafes. Fez is another old city in Morocco which is best known for its leather tanneries where hides are dyed and cured by traditional methods. Walking through Fez is an adventure and don't be afraid to get lost.
Adventures: North Africa's tallest ranges, High Atlas Mountains are a trekker's paradise from spring (March-May) to fall (September-October). Also located in these mountains is Todra Gorge, which is about 300m deep and 100m wide, a popular destination for hikers and climbers.
Desert Tours: Known as the 'Gateway to the Sahara', Ouarzazate is a starting point for desert tours. Ouarzazate is also home to a number of film studios where movies such as "The Mummy" and "Lawrence of Arabia" were filmed.
7. Japan
Weather In September

: Days are hot | Nights are cool (expect rainfall)


Must-Visit in Japan

: Mt. Fuji for Scenic Hikes | Ghibli Museum for Art & Technology | Yakushima for Forest Bathing | Tokyo for City Culture


Why September?

For the pleasant weather, sparse crowd and to witness the beautiful fall foliage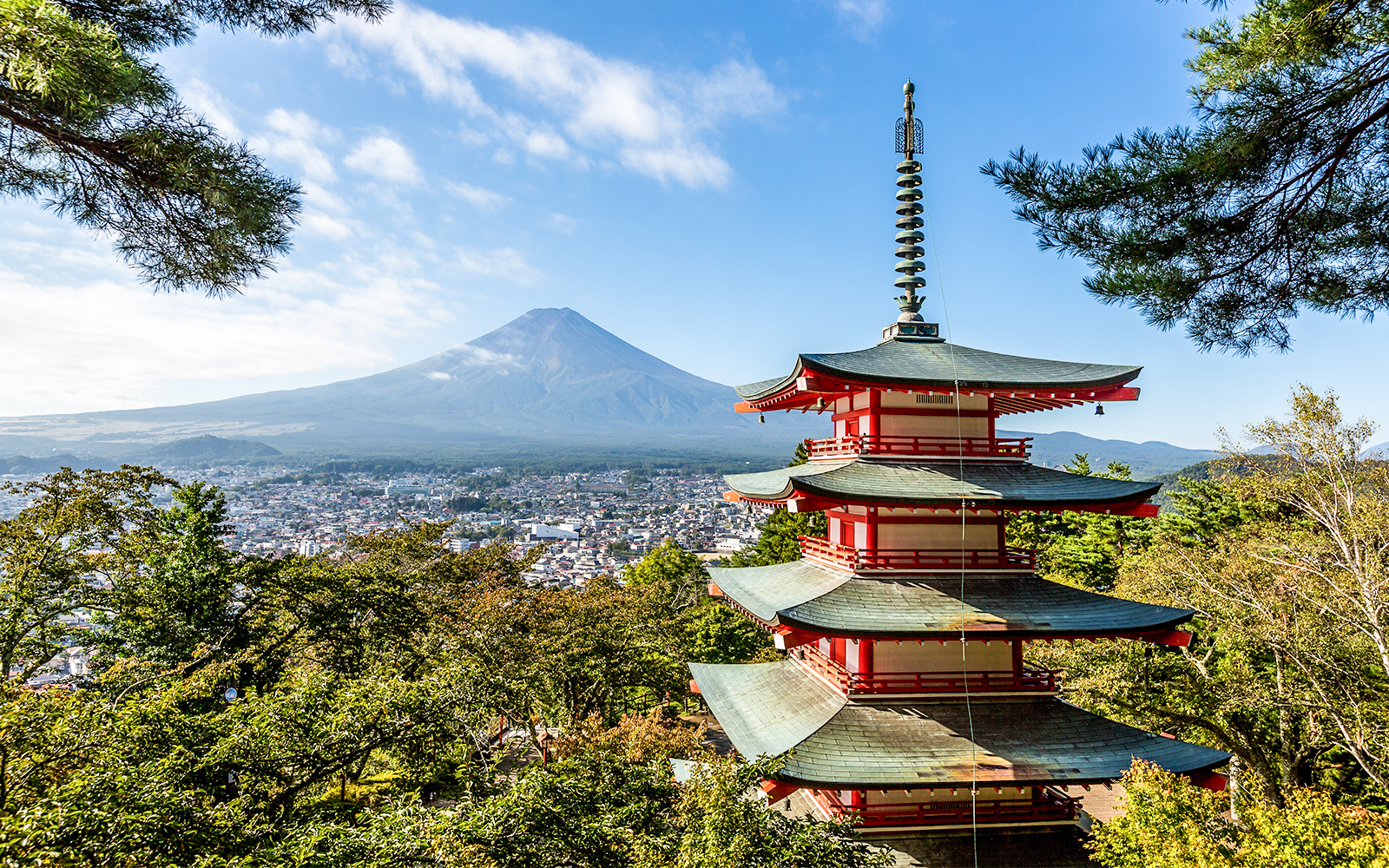 A timeless blend of ancient traditions and modern-life, Japan is an inspiring and culturally immersive travel experience. Whether you are a nature lover, sports enthusiast, an art lover, a foodie or a history bluff, the possibilities to explore Japan are boundless.
Art & Architecture: Tokyo is an enchanting city which is home to the best contemporary art and architecture, pop culture, shopping, and entertainment.
Pilgrimage Hikes: Experience the breathtaking view of Japan's highest peak, Mt. Fuji. Considered a sacred volcano, every year hundreds of people climb the summit thus continuing the centuries old sacred tradition of pilgrimage. The official climbing season of Mt. Fuji is between July 1 through mid-September.
Natural Beauty: Yakushima is a small island off the coast of Kyūshū that is known for its beautiful waterfalls, hiking trails and unique climate. It is considered one of the best places for forest bathing, the practice of spending time in nature and connecting with the natural environment.
Eclectic Discoveries: Osaka is known as the 'Kitchen of Japan' and voted the go-to place for the best street foods, especially their signature dish: Takoyaki (grilled octopus dumplings). No matter what your budget, Osaka's vibrant food and nightlife has something for everyone.
Contemporary Art:A great success story, the town of Naoshima, on the verge of becoming a ghost town is now a world-class centre for contemporary art. There are museums, a bathhouse and a boutique hotel, structures built to complement its existing settlement.
8. Canada
Weather In September

: Days are humid | Nights are cool


Must-Visit in Canada

: The Canadian Rockies for Hikes | Vancouver Island for Scenic Views | Toronto for Multicultural Experiences | Baffin Island for Art | Niagara Falls for the Experience


Why September?

For the pleasant weather, sparse crowd and cultural events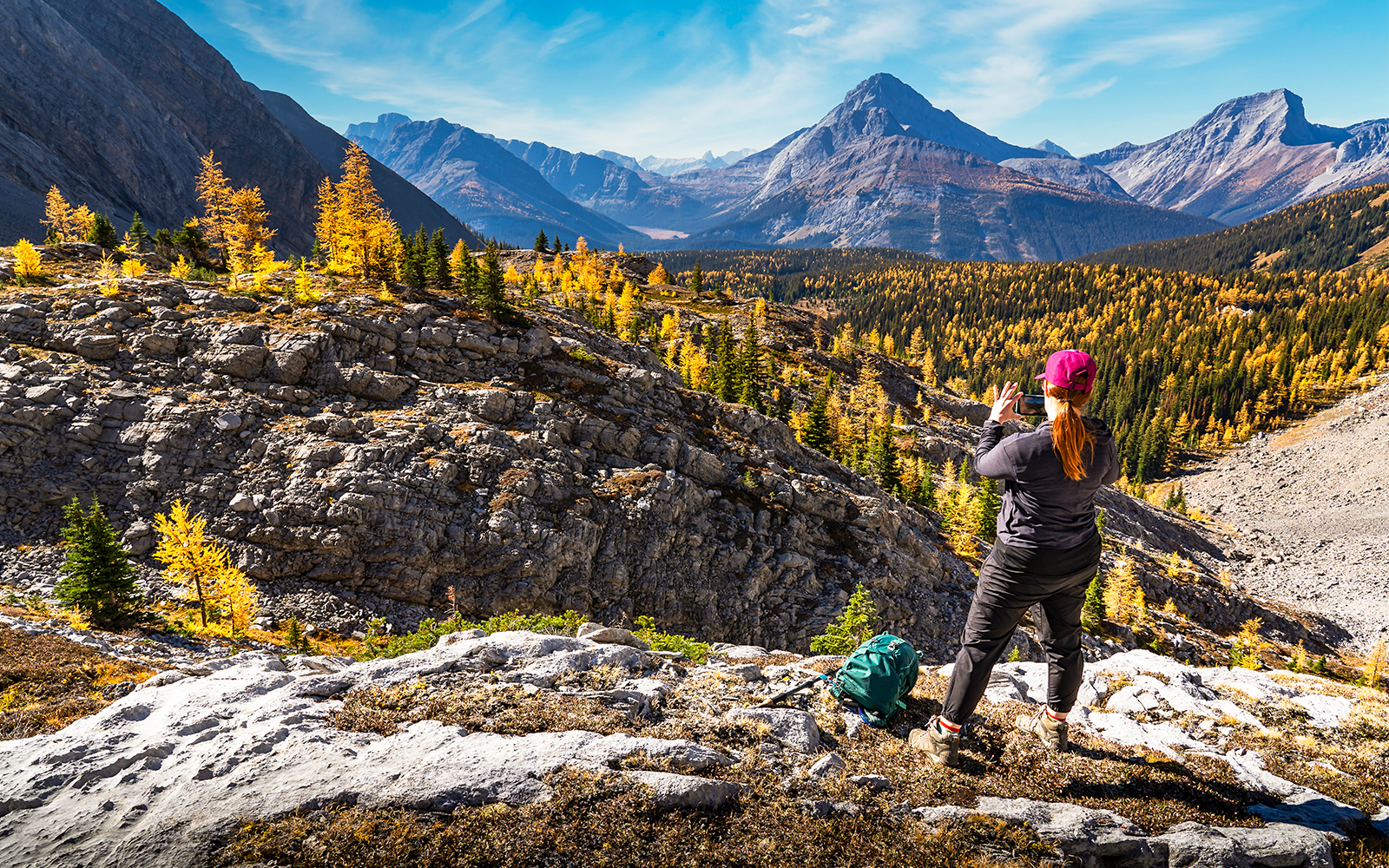 Canada is a stunning country with enthralling landscapes, diverse cultures and culinary offerings. From the towering mountains of The Rockies to the stunning coastline of British Columbia, there's something for everyone to enjoy on their trip to Canada. Add it to your itinerary and let's head to Canada!
Natural Beauty: The craggy peaks, shimmering glaciers and vibrant lakes of The Canadian Rockies are a treasury of scenic splendour. Delve into enjoying lush wilderness, hikes and rushing white water. Also explore Vancouver island, with a bounty of natural wonders: from hiking and camping to whale watching and sea kayaking.
Eclectic Discoveries: Visit the city of Toronto for a multicultural experience. From modern-art galleries and theatre to the CN tower (which is considered a city marvel, built at a dizzying height of 553 metres).
Adventures: Zipline through the sky above The Niagara Falls, go on a two-wheel biking adventure along the Greater Niagara Circle Route or sail towards it in a mist-shrouded boat, any experience of The Niagara Falls never fails to impress.
Cultural Events:The Toronto International Film Festival, from September 7-17, 2023.
9. New Zealand
Weather In September

: Days are Warm (Spring-like) | Nights are cool with a hint of Rain/Snowmelt


Must-Visit in New Zealand

: Tongariro National Park for the Volcanoes | Stewart Island for Adventure | Tranzalpine Train Journey (across the Pacific Ocean - Tasman Sea) | Kaikōura for Whale Watching


Why September?

For the pleasant weather, sparse crowd and an opportunity to experience New Zealand's rich cultural history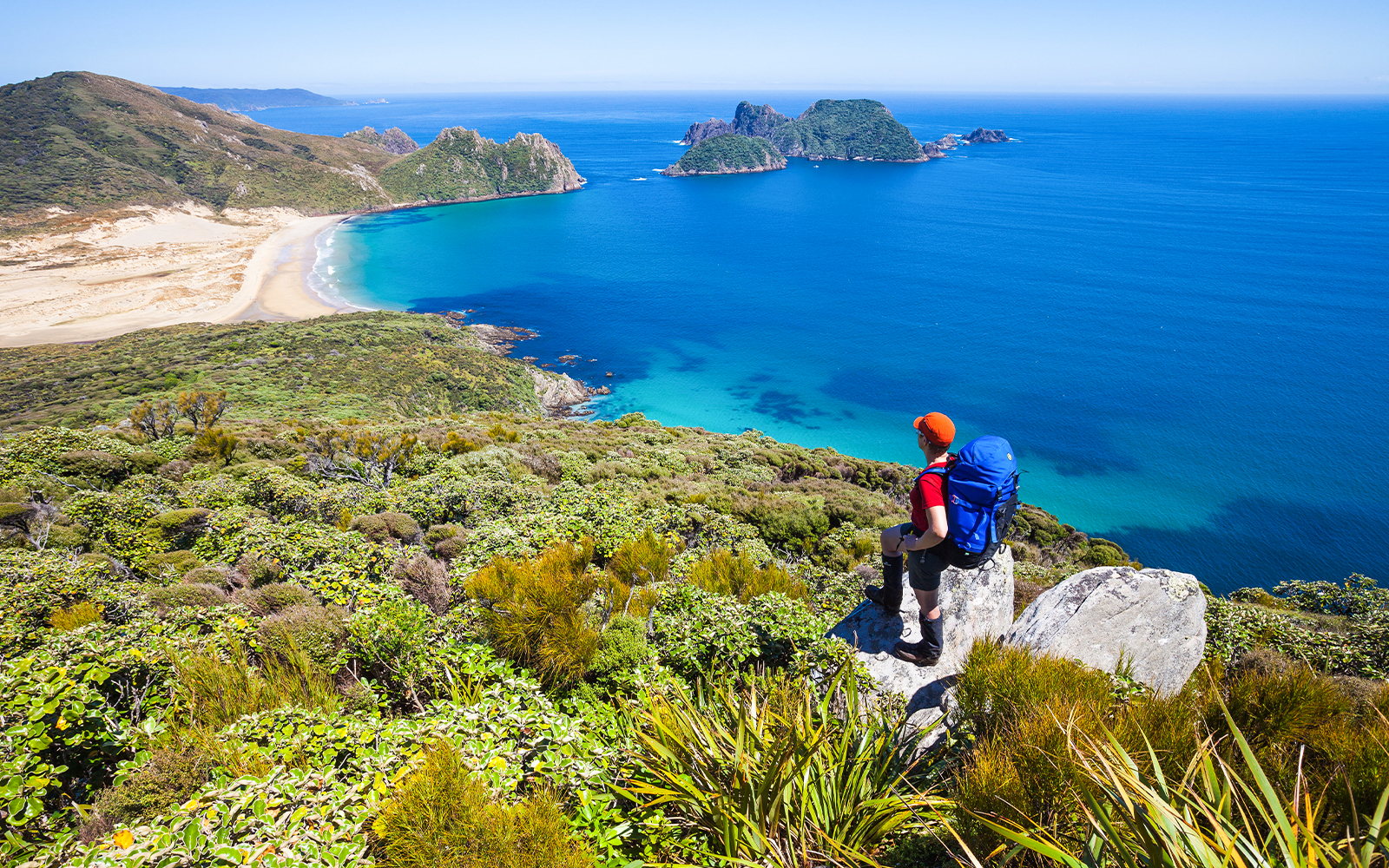 With sprawling national parks and epic landscapes, New Zealand is a trip which promises the best of both worlds, soothing and adventurous. Engage with the Māori culture, experience the diversity of landscapes through hikes and road trips and look for indigenous kiwis in the wilderness.
Cultural Experiences: The indigenous Māori Culture is accessible and engaging, so make sure to experience this living culture on your trip to New Zealand. Join them in a haka (war dance), enjoy a traditional hāngi (feast cooked in the ground), carve a pendant from a bone [jade] or learn the Māori language.
Adventures: A popular pastime in New Zealand is hiking because the country offers boundless opportunities to do so. From the untouched wilderness of the Paparao Track and the rainforest-shaded shores of Lake Waikaremoana to the inspiring landscapes of the Alpine Desert, adventures are many and popular.
Natural Beauty: Kiwis are small indigenous birds which can be spotted under the dazzling night sky while walking along the beach on Stewart Island, New Zealand's third island with a population of 400 people and home to the Rakiura National Park.
10. South Africa
Weather In September

: Days are Warm | Nights are cool


Must-Visit in South Africa

: Kruger National Park for Wildlife Safari | Knysna for Beach | Hermanus for Whale Watching | Cape Town for City Culture | Namaqualand for Wildflowers (late July - September)


Why September?

To experience good weather, sparse crowd and great wildlife viewing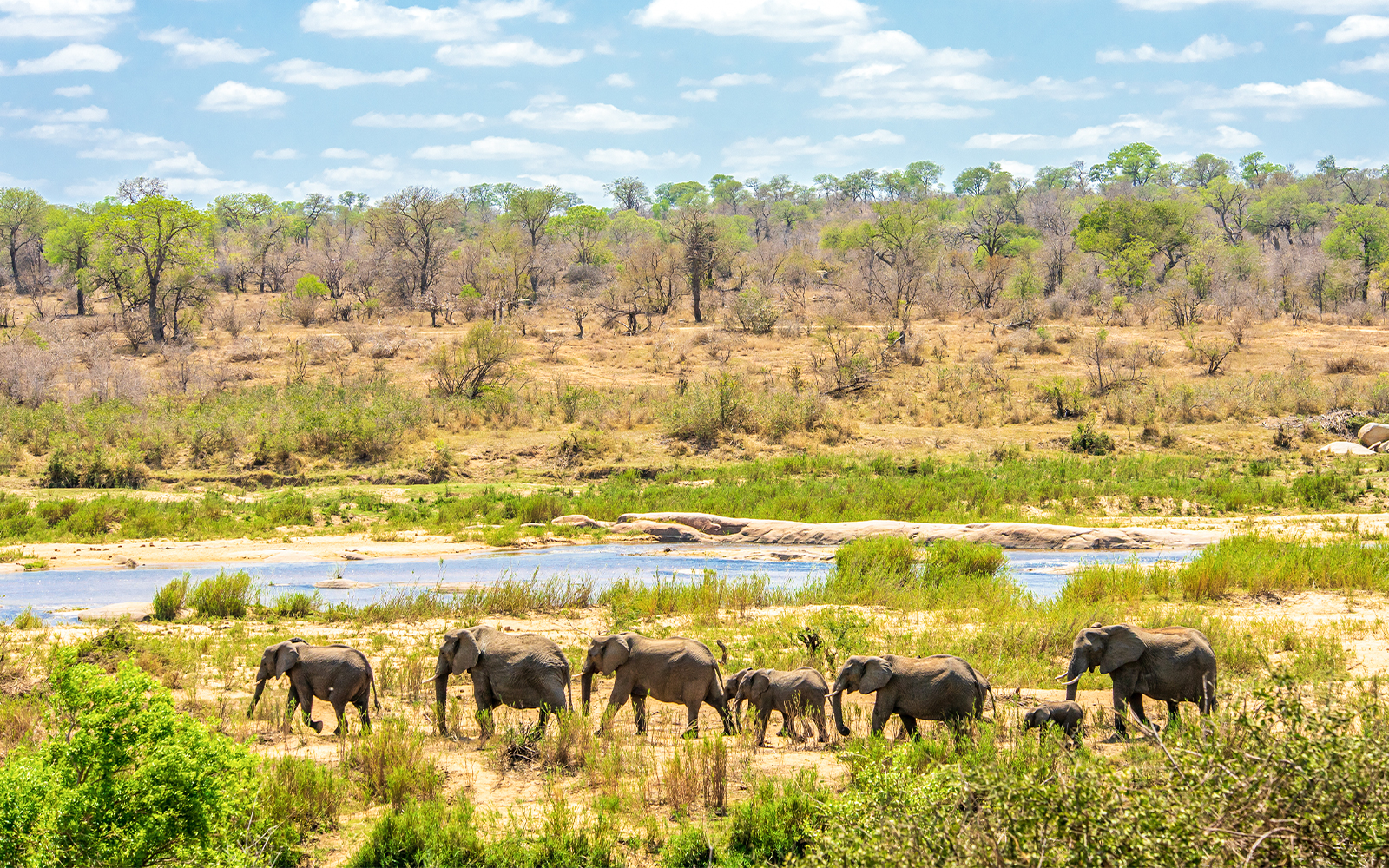 From exotic safaris and picturesque deserts to sunny beaches and diverse wildlife sanctuaries, South Africa has it all and more. If you're looking to explore nature at her stunning best and experience diverse cultures, add South Africa to your travel bucket list for this September.
Wildlife Safaris: For the ultimate wildlife safari adventure in South Africa, head to Kruger National Park which is home to all of Africa's iconic safari species - lion, elephant, cheetah, leopard, rhino, buffalo, hippo, and zebra, and over 500 varieties of birds.
Natural Beauty: Visit the scenic seaside towns of Knysna and Hermanus, famous for their pristine beaches and stunning natural beauty, alongside whale watching at Hermanus [June-November].
Adventures: For the adventurer in you, climb the flat-topped Table Mountain [3560 ft], a natural landmark of sandstone and granite.
Dining Experiences: Cape town is a city that boasts of diverse, innovative cuisines. Enjoy a variety of dishes influenced by the British, French, Indians, Dutch, Asians, Africans and more.
10 Best Places To Visit In September