Get ready for a spine-tingling journey as we explore the world's most hair-raising Halloween experiences. From the eerie depths of the Paris Catacombs to the chilling tales of Jack the Ripper in London, this blog unveils a ghoulish collection of ghostly adventures and haunted attractions that'll send shivers down your spine.
13 spooky Halloween experiences - Halloween 2023
---
1. Sydney True Crime Stories
Location

: Sydney, Australia


Unearth Sydney's ominous past on a guided 90-minute walking tour, led by an expert. Explore hidden alleys, legendary criminals, and iconic sites, as you discover the city's darkest stories. From the infamous Razor Gang Wars to clandestine gambling dens and sly grog shops, this journey delves into the gritty underbelly of Sydney's history. Discover chilling tales, haunted houses, and convict settlements, gaining a rich understanding of the city's heritage while unveiling its sinister secrets.

Book now!
Things to note
Choose the last slot at 7:30 PM slot for a better experience.
Slots are only available on the weekends before and after Halloween 2023
2. Roman Catacombs & Capuchin Crypts
Location

: Rome, Italy


Descend into volcanic rock passages of The Sacred Christian Catacombs, revealing iconography, ancient frescoes, and burial sites. Visit the Basilica San Martino Ai Monti, its history spanning centuries, adorned with Gagliardi's frescoes, Corinthian columns, and a rich heritage. Conclude at the Capuchin Museum, home to Caravaggio's masterpiece, and experience the eerie Capuchin Crypts, the resting place of 4,000 Capuchin Friars. With dimly lit passages and centuries-old legends, it's a haunting journey that promises a uniquely spooky and unforgettable experience.

Book now!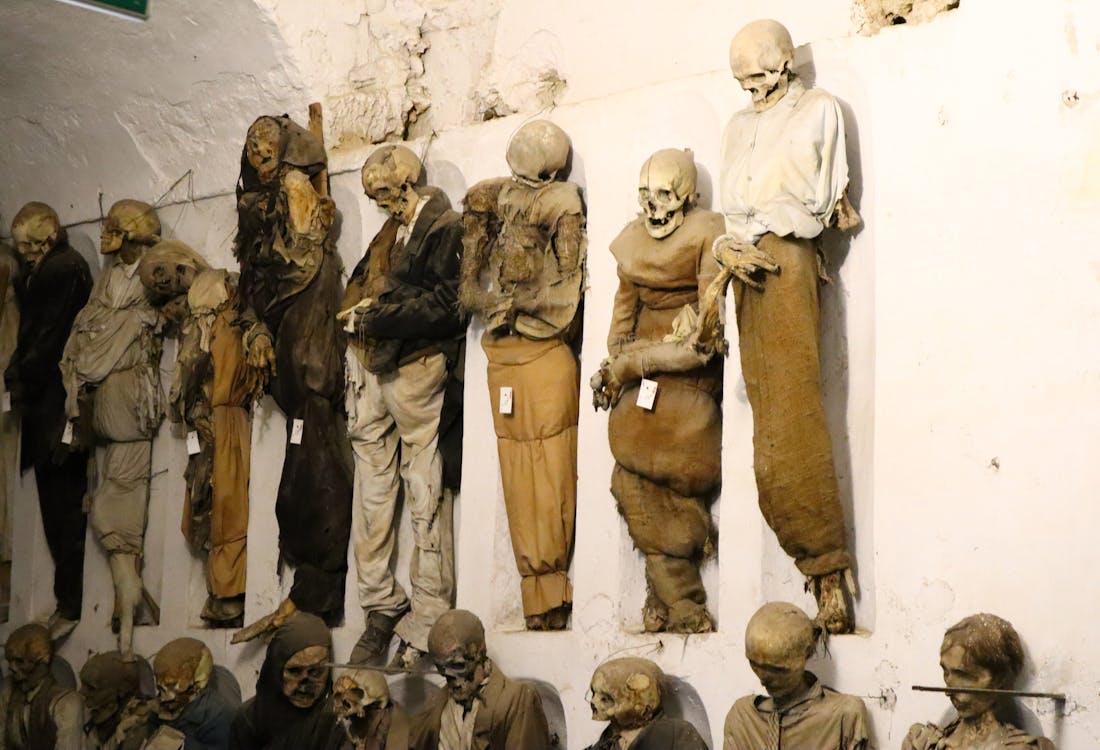 Things to note
The itinerary include religious sites, so attire must be respectful and cover shoulders and knees for both men and women. Entry may be denied if these guidelines are not followed.
Photography is strictly prohibited at the sites visited during this tour due to their religious nature.
3. Jack The Ripper Tour
Location

: London, United Kingdom


Uncover the haunting mysteries of London's infamous serial killer, Jack The Ripper, on a gripping walking tour. Transport yourself to Victorian London as your guide recounts the chilling tales of the murders. Explore the shadowed history of Whitechapel, gripped by fear during this reign of terror, with Jack The Ripper's identity still shrouded in enigma. Visit Spitalfields Market and the Ten Bells pub, believed to be his hunting grounds, for a chilling experience.

Book now!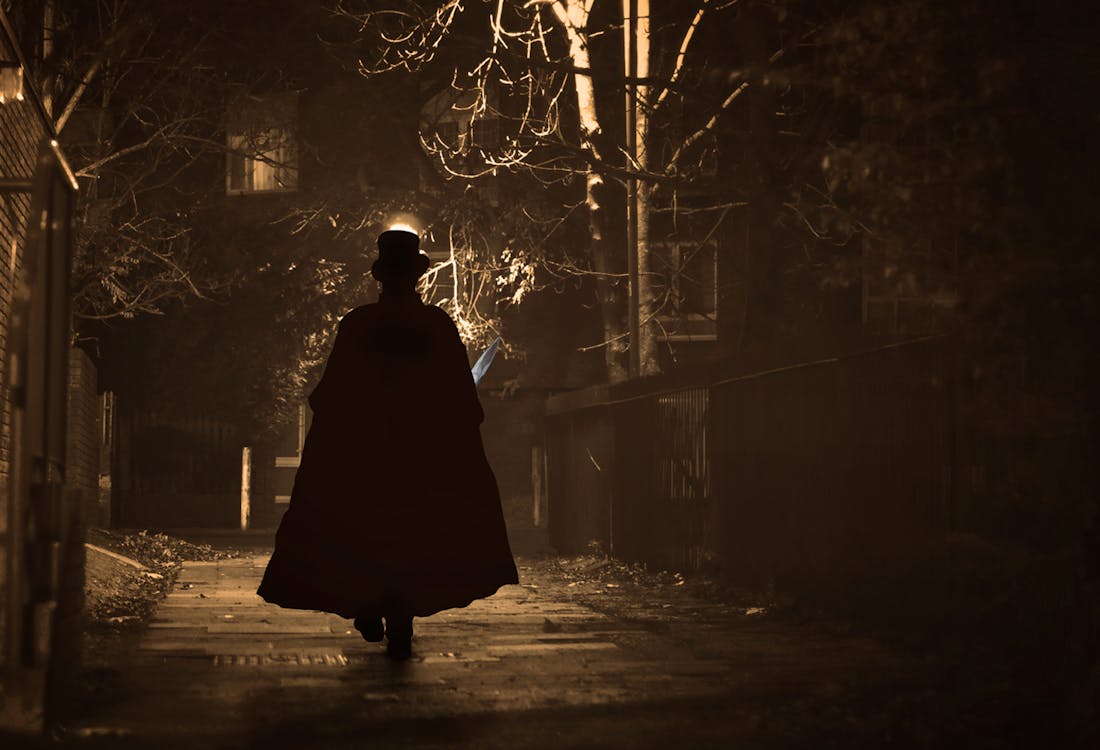 Things to note
This tour is not suitable for ages 15yrs and below.
Tour is available on Wednesdays, Saturdays and Sundays.
4. Bran Dracula's Castle - Halloween Special
Location

: Bran, Romania


Head to Transylvania, at Bran Dracula's Castle on a Halloween Special Tour. Venture through dimly lit passages, encountering talented actors and startling special effects. The creaking castle floors add to the eerie ambiance. After nightfall, the real spectacle begins with a Halloween party in a 600 sqm gala tent, featuring a DJ, party lights, and themed music. Try local red wine, reminiscent of Dracula's drink, and don't miss the Time Tunnel's special show for a hair-raising, multisensory experience.

Book now!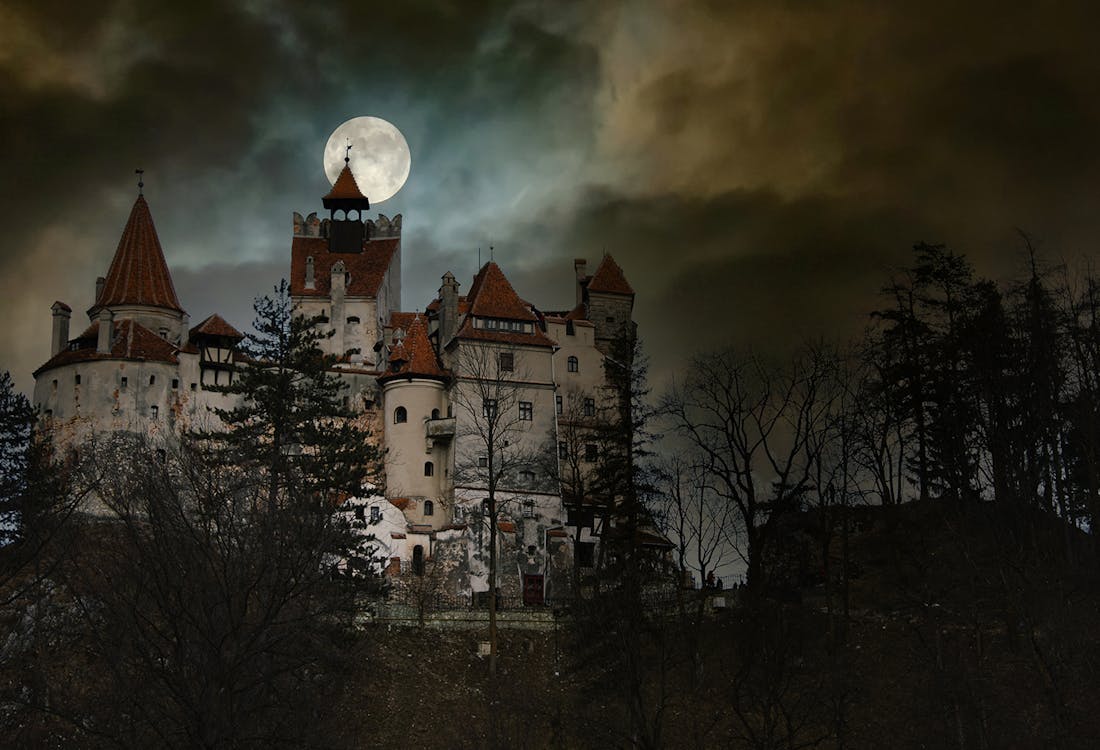 Things to note
If you experience claustrophobia, are sensitive to flashing lights or loud noises, or are carrying children, please exercise caution during the tour.
To ensure your comfort, we recommend wearing warm jackets and comfortable clothing, as the tour may involve low temperatures and slippery pathways and stairs.
5. Creepy Krakow
Location

: Krakow, Poland


If ghost stories, serial killers, and medieval torture intrigue you, brace yourself for the Krakow walking tour. As darkness descends, this journey reveals the city's dark side, intertwining legends, chilling anecdotes, and grim real-life tales. Starting at the Florian Gate (Floriańska 55), the route leads through St. John Street, St. Mary's Basilica, the Cloth Hall, Town Hall Tower, and Collegium Maius. Witness a whole new, haunting Krakow under the cover of night, guaranteed to send shivers down your spine.

Book now!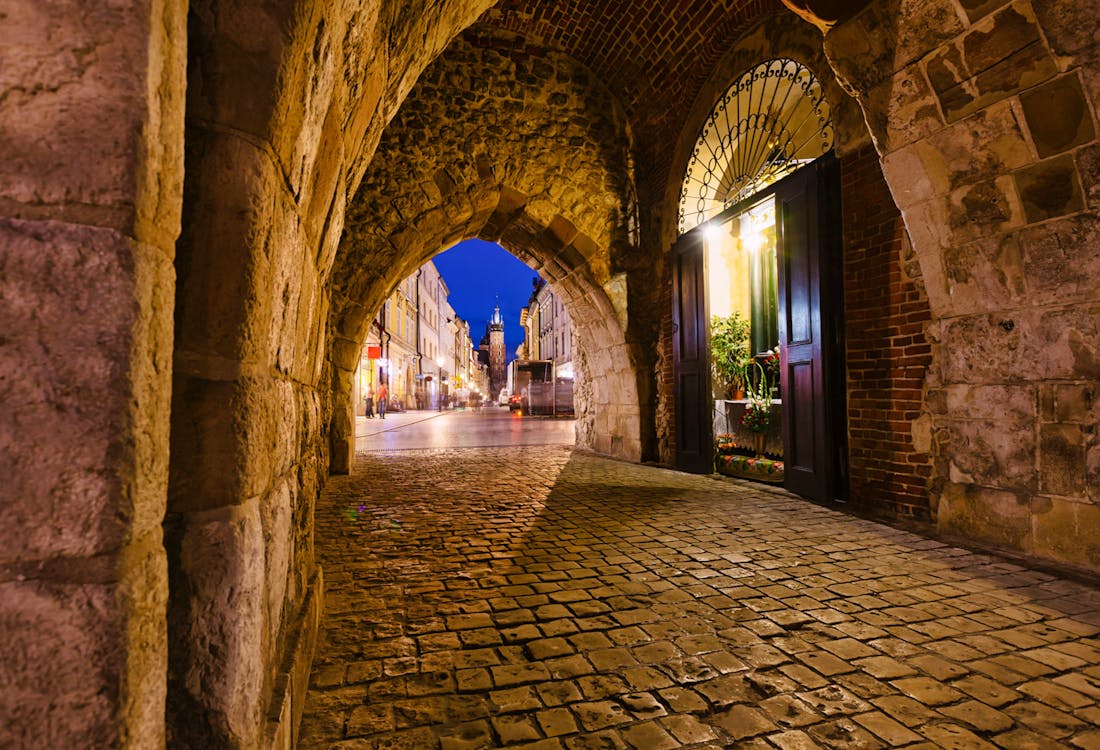 Things to note
Participants under the age of 15 are not advised to join this tour.
The walking tour has a duration of two hours.
6. Port Arthur Historic Site Ghost Tour
Location

: Hobart, Australia


During the day, the Port Arthur Historic site is a fascinating historical destination. However, as night falls, the site transforms into a haunting echo of its eerie past. Join the after-dark tour and get into the UNESCO-listed former prison's chilling history, dating back to 1870. Guided by lantern light, you'll explore the shadowy ruins and historic buildings, all while hearing tales of unexplained events that baffled convicts, settlers, and soldiers. With over a thousand deaths and persistent rumors of lingering spirits, this tour offers a surreal and paranormal experience for enthusiasts of the unknown.

Book now!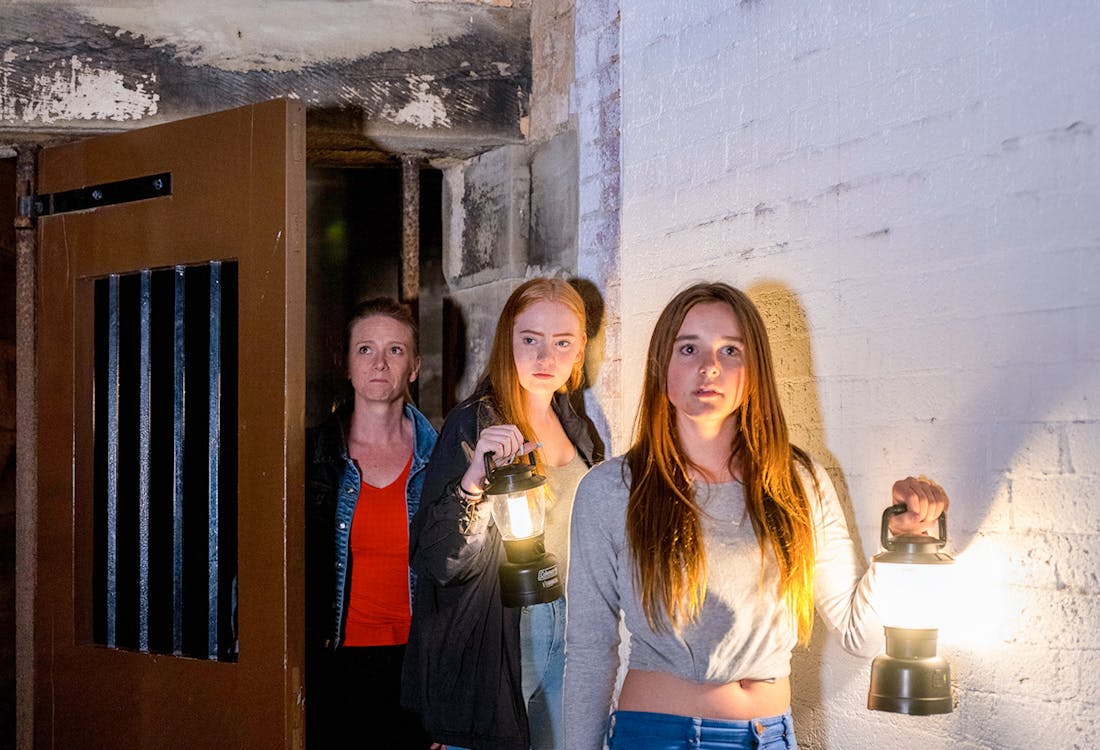 Things to note
This tour operates in most weather conditions, including rain.
Please note that this tour is not wheelchair accessible and may not be suitable for individuals with limited mobility.
The Creepy Krakow tour might not be suitable for children under the age of 15.
7. Ghost Museum Penang
Location

: Penang, Malaysia


For those who relish horror and have an affinity for ghostly tales, plan your visit to this grim Ghost Museum. Teeming with eerie illustrations and life-sized ghostly figures, it's a peculiar blend of fear and amusement. Dive into a world of chilling myths and legends surrounding these spectral entities. Conquer your apprehensions in a realm of ghosts and the remnants of the departed.

Book now!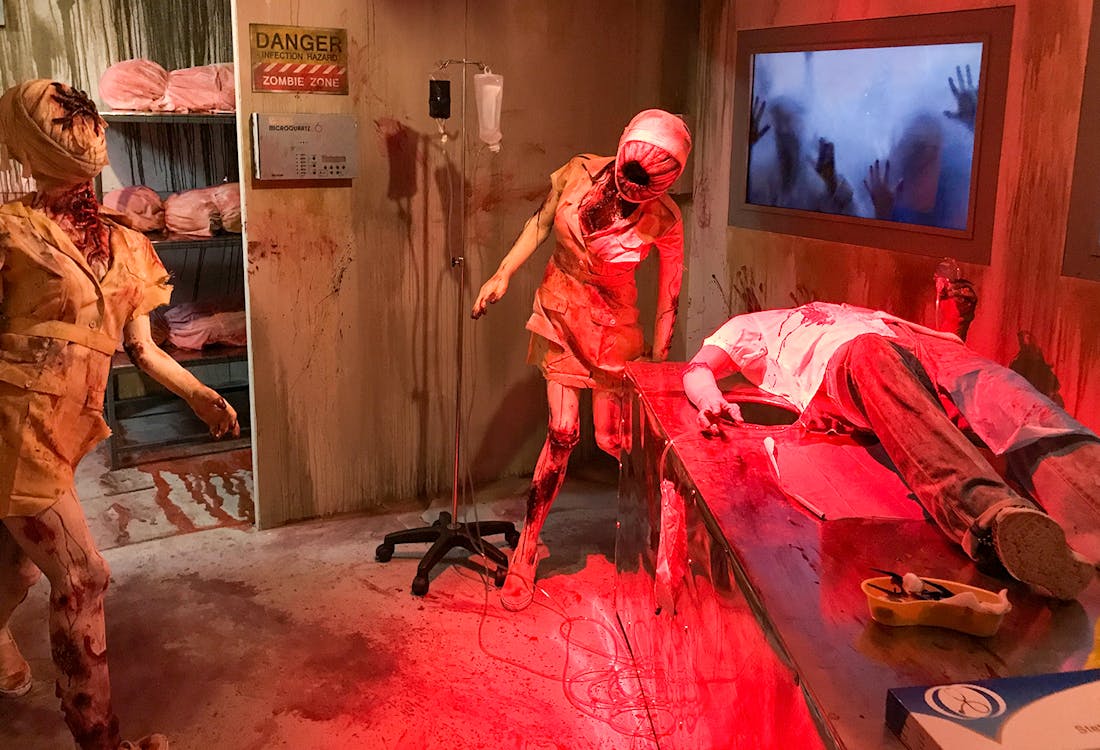 Things to notw
This experience is light-hearted, compared to other spooky experiences.
Dress up in eerie costumes like vampires, mummies, or even Tutankhanmum, as you pose for selfies.
8. Boston Ghosts & Gravestones
Location

: Boston, USA


Venture into the heart of Boston's ghostly history as you go on a chilling trolley ride led by a 17th-century grave digger guide. Unearth sinister stories of lost souls haunting the city's streets, including the dark tale of the Boston Strangler's gruesome murders. The trolley takes you to two of Boston's oldest cemeteries, where legends and spirits intertwine. Explore King's Chapel Burying Ground and Copp's Hill Burying Ground, where notable figures rest, and visit the Granary Burial Ground, home to Ben Franklin's family and Paul Revere. The journey culminates at the eerie Omni Parker House Hotel, with its mysterious tales of ghostly apparitions and unexplained phenomena.

Book now!
Things to note
Children under the age of 13 are discouraged from joining the tour.
The tour is not open to children under 6 years of age.
Tour times: Thursday through Sunday at 6 PM, 7 PM, 8 PM, and 9 PM.
9. London Dungeon
Location

:London, United Kingdom


Prepare for an adventure filled with laughter, fun, and scary chills! Travel back in time to London's dark and notorious history, encountering infamous characters like Jack the Ripper, Sweeney Todd, and Guy Fawkes. With live actors, special effects, and impressive props, this historical reenactment is storytelling at its finest. For the daring, two thrilling rides await – a unique underground water ride along the Thames and a heart-pounding vertical drop experience, "Drop Dead."

Book now!
Things to note
For the "Drop Dead" ride, participants must be at least 1.4 meters tall.
The "Tyrant Boat" ride requires a minimum height of 1 meter for guests.
Both rides are not suitable for pregnant women, individuals with heart conditions, those who recently had surgery, or those with back/neck issues, as well as those sensitive to light or suffering from epilepsy.
10. Ghosts & Legends of Prague
Location

: Prague, Czech Republic


If you're seeking an evening filled with mystery, horror, and excitement on Halloween night in Prague, this guided walking tour is your ideal choice. As you explore Prague Old Town and the Jewish Quarter of Josefov after dark, your guide will share chilling tales from the city's past with you. The eerie ambiance of the evening sets the stage for haunting stories and gruesome tragedies, delivered with storytelling, revealing a side of Prague that diverges from the typical tourist attractions. You will pass by Gothic churches, cemeteries, medieval houses, and more as you stop at places where some of these stories originated from.

Book now!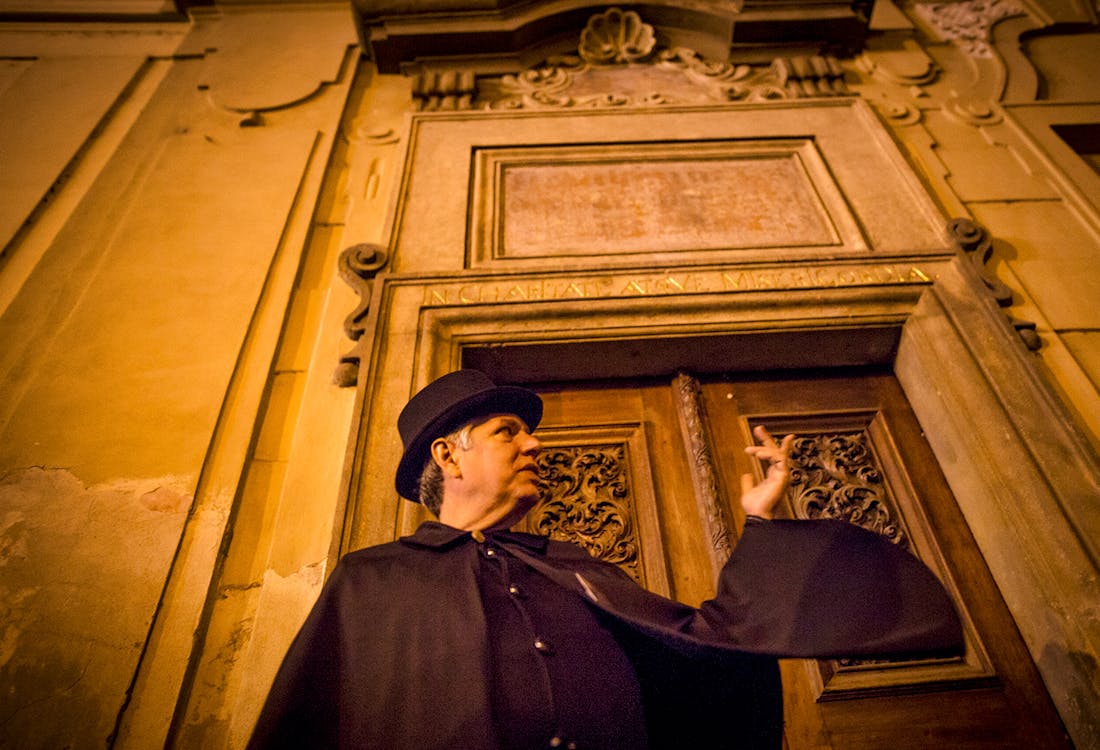 Things to note
This tour is available on Halloween night at 8 PM.
Pets are allowed.
11. Paris Catacombs
Location

: Paris, France


Embrace the ultimate Halloween adventure in the heart of Paris by venturing deep into the eerie Catacombs. This subterranean labyrinth, with its macabre displays of human remains, takes on an extra layer of spookiness during the Halloween season. Descend 130 steps, reaching a gravel pathway where your audio guide takes over. Navigate a one-way, 2km passage through the enigmatic ossuary, revealing Paris' ancient history with walls adorned in skulls and bones. Delve into the Catacombs' origins and their role in the city's past and present, while listening to urban legends, ghost stories, and tales of hidden Cataphile gatherings.

Book now!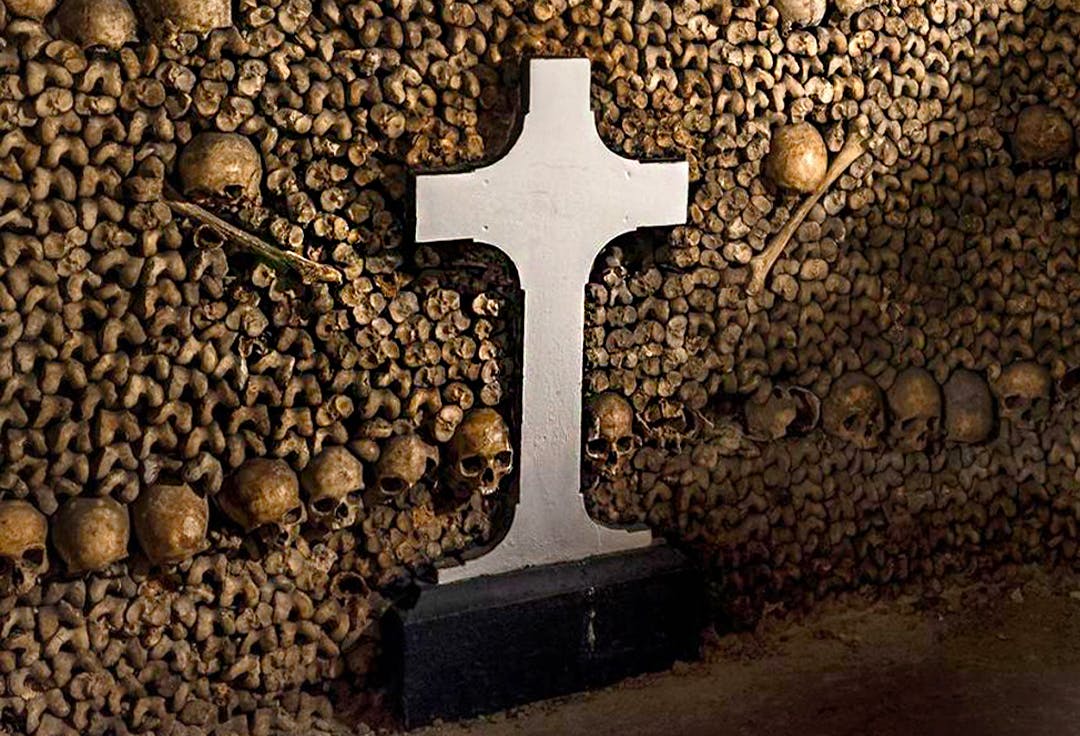 Things to note
The Paris Catacombs audio guide has a 30-minute duration, but you're welcome to extend your visit.
Children under 14 must be accompanied by an adult.
The constant temperature is 14°C (57°F), so dress warmly and wear comfortable footwear.
12. Evening Underground Walking Ghost Tour in Edinburgh
Location

: Edinburgh, Scotland


Join a cloaked guide as you step onto the sinister streets on a chilling journey to the Blair Street Underground Vaults. Descend into the shadowy depths and dimly lit caverns while your guide unravels tales of torture, witchcraft, and vengeful spirits lurking in the night. Next, visit the Canongate graveyard, the final resting place of renowned Edinburgh figures, including Adam Smith, the father of economics, David Rizzio, confidant to Mary Queen of Scots, and James Douglas, infamously known as the Canongate cannibal. Uncover the dark history of this eclectic burial ground.

Book now!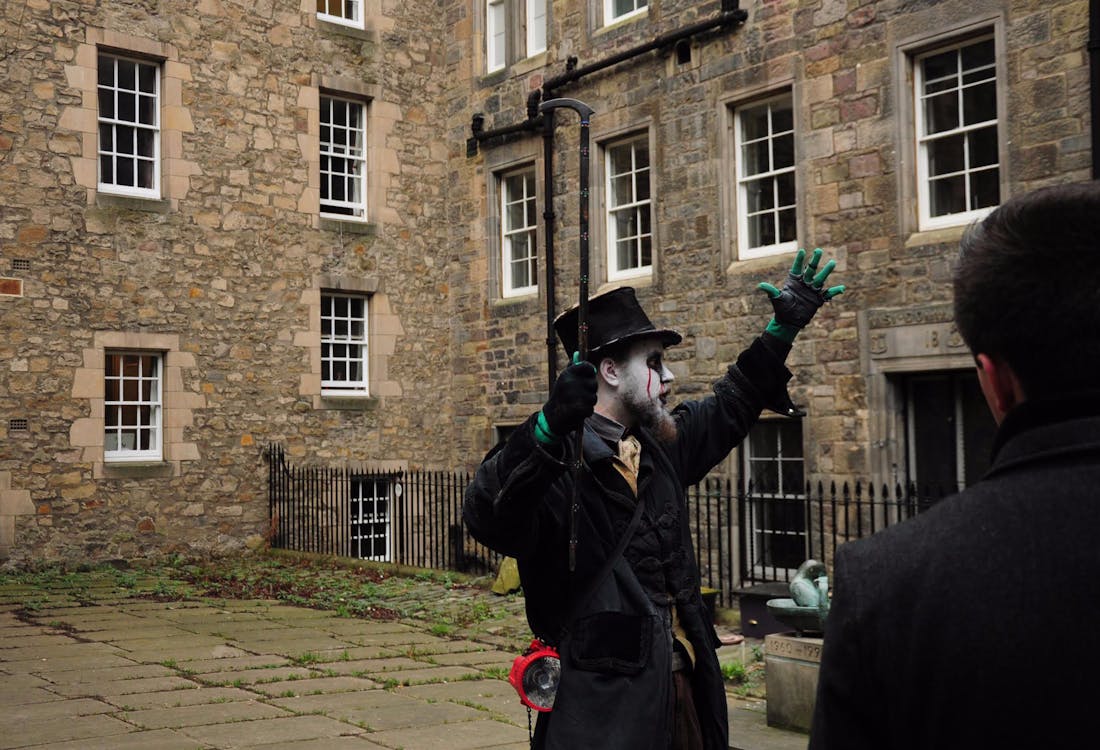 Things to note
Participants must be 18 or older to join this tour.
13. Universal Studios Singapore Halloween Horror Nights
Location

: Singapore


Brace yourself for spine-tingling thrills featuring five haunted houses, three sinister scare zones, and two captivating live shows at Universal Studios Singapore. "Rebirth of the Matriarch" revives a sinister character through a deadly ritual, while "DIYU: Descent into Hell" delves into Chinese mythology and King Yama's judgment. "Grimm Encounters" offers a dark twist on beloved fairy tales. For the bravest souls, "Die-ning in Hell" offers King Yama's Feast, a three-course meal accompanied by gruesome performances.

Book now!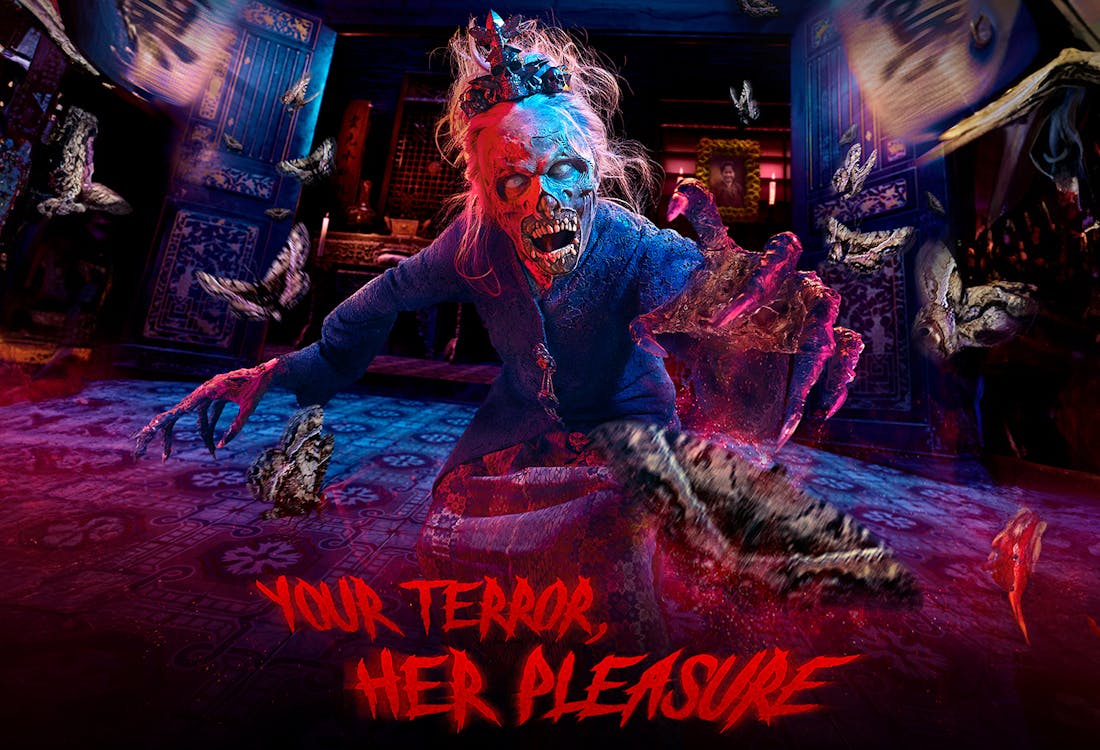 Things to note
To access the venue during the day, separate tickets for Universal Studios Singapore are required.
Guests aged 13 to 18 must present an indemnity form signed by their parents or guardians.
"Die-ning in Hell" is available at the Hollywood China Arcade, with three 80-minute sessions.
13 Spooky Halloween experiences