25 Best Places To Visit In Europe This Year | Off The Beaten Path 2020
Your Guide To The Best Places To Visit In Europe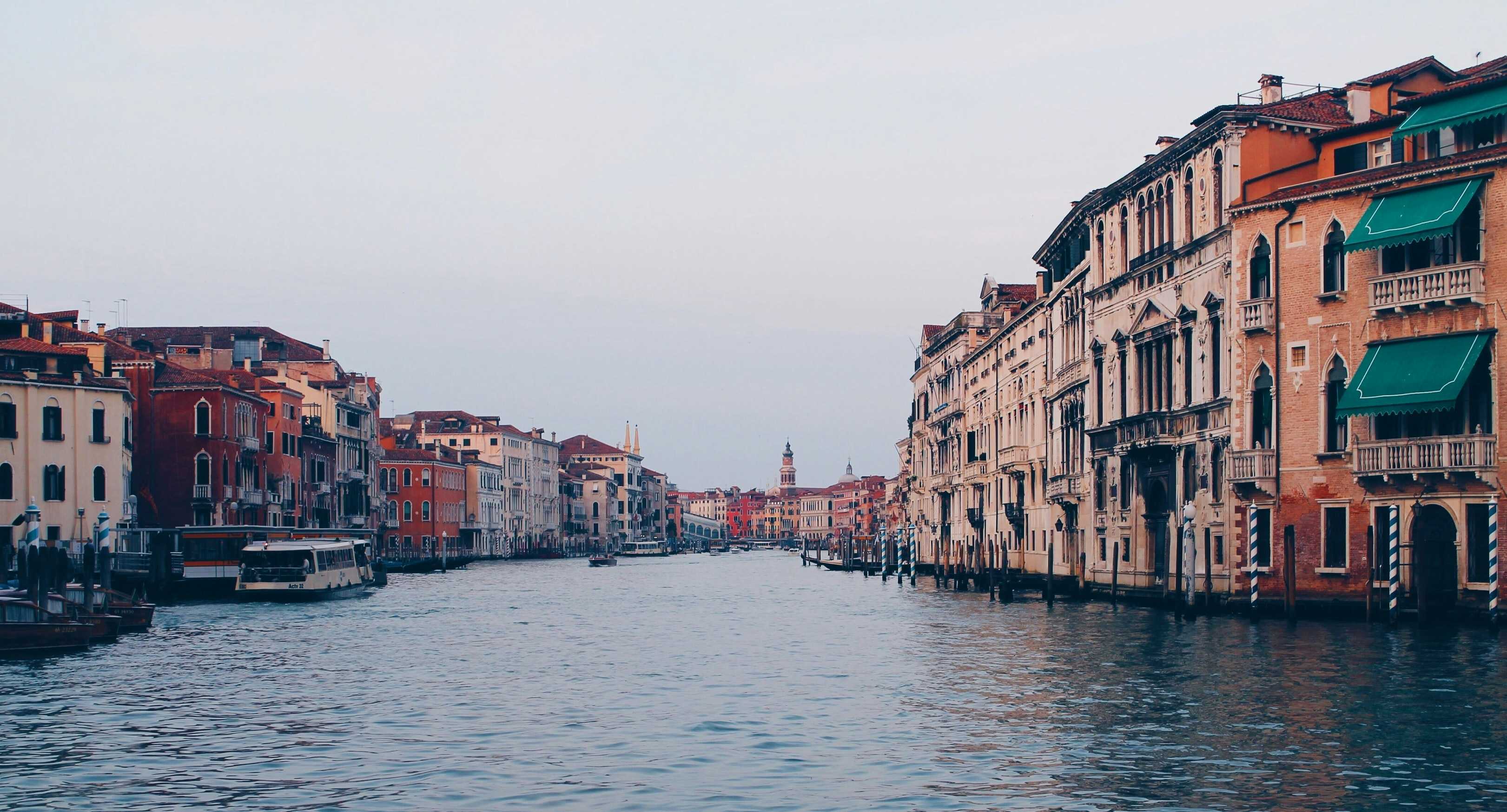 Europe maybe one of the smaller continents, but what it lacks in size, it makes up for with its staggering alpine views, fields of lavender and vine, limestone cliffs, and art and architecture threatening to upstage some of nature's finest. Deciding the best places to visit in Europe can be confusing and overwhelming because there are simply too many cities, each better than the other. However, all you have to do is pick a region and follow your heart. Europe has been conviniently divided into 4 parts - Northern, Southern, Western, Eastern Europe and the British Isles which is often regarded as a seperate and fifth region. So whether you're planning your next Euro trip or just daydreaming, discover the 25 Best Places To Visit In Europe - from the lesser known gems in Finland and Norwegian fjords to he bustling cobbled lanes of Rome and sun-splashed Greek isles. So, Europhiles, here's your compilation of the Best Places To Visit In Europe 2022.
25 Best Places To Visit In Europe 2022
Based on 2021's most popular travel destinations and predictions for the best places to visit in Europe 2022, here are the top 25 must visit destinations in Europe. Make sure your passport is valid and your bank account is healthy because you're assured to have some major wanderlust after reading this post!
Europe & Its Regions
Europe has been traditionally divided into 4 regions based on the four points of the compass: Eastern Europe, Southern Europe, Western Europe, and Northern Europe. While the British Isles are mostly considered to be a separate region, it is often included as a part of Western Europe. For historical political purposes, Europe is divided into the two regions - Western & Eastern Europe. In such a scenario, Western Europe includes areas of Northern Europe, Southern Europe, Central Europe, and the British Isles while Eastern Europe is everything east of Germany, Austria, and Italy.
Best Destinations In Europe 2022
In Western Europe, Germany and France are the two dominant states, with Belgium, the Netherlands, and Luxembourg making up the Benelux countries. Switzerland and Austria border the Alpine region with the state of Liechtenstein located on the border between Switzerland and Austria.If you're planning a trip to Western Europe, check out the 10 places to visit in this part of Europe.
Corsica, France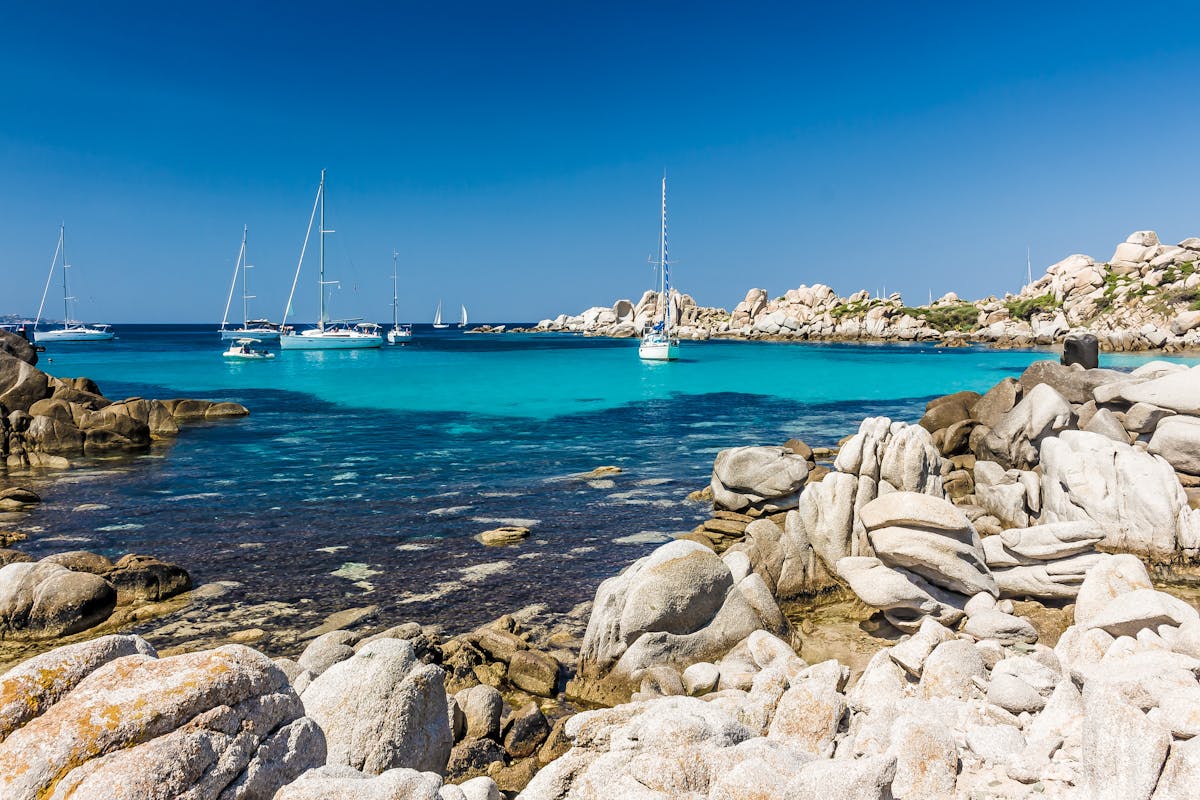 Corsica is one big mountain island sticking out of the Mediterranean sea, covered by maquis, a pungent combo of lavender myrtle and heather, as well as pine and chestnut forests. It's charming, wild, unique and for obvious reasons a tourist hotspot that is constantly overbooked ( hint: book your tickets early ). For culinary enthusiasts this city is rather interesting as the food is influenced by the indigenous wildlife of the island and plates a heady mix of Italian and French cuisine.The island is made up of 5 cities - Ajaccio, Corte, Calvi, Sartene, and Filitosa; each city's landscape ranging from shimmering bays and vibrant coastal towns to sawtooth mountain and time-forgotten hilltop villages. Holidaying in Corsica allows you a plethora to see & do : from hiking and canyoning to snorkelling and sunbathing, delving into the island's multifaceted history or sampling local delicacies; this mystical island has it all.
Colmar, France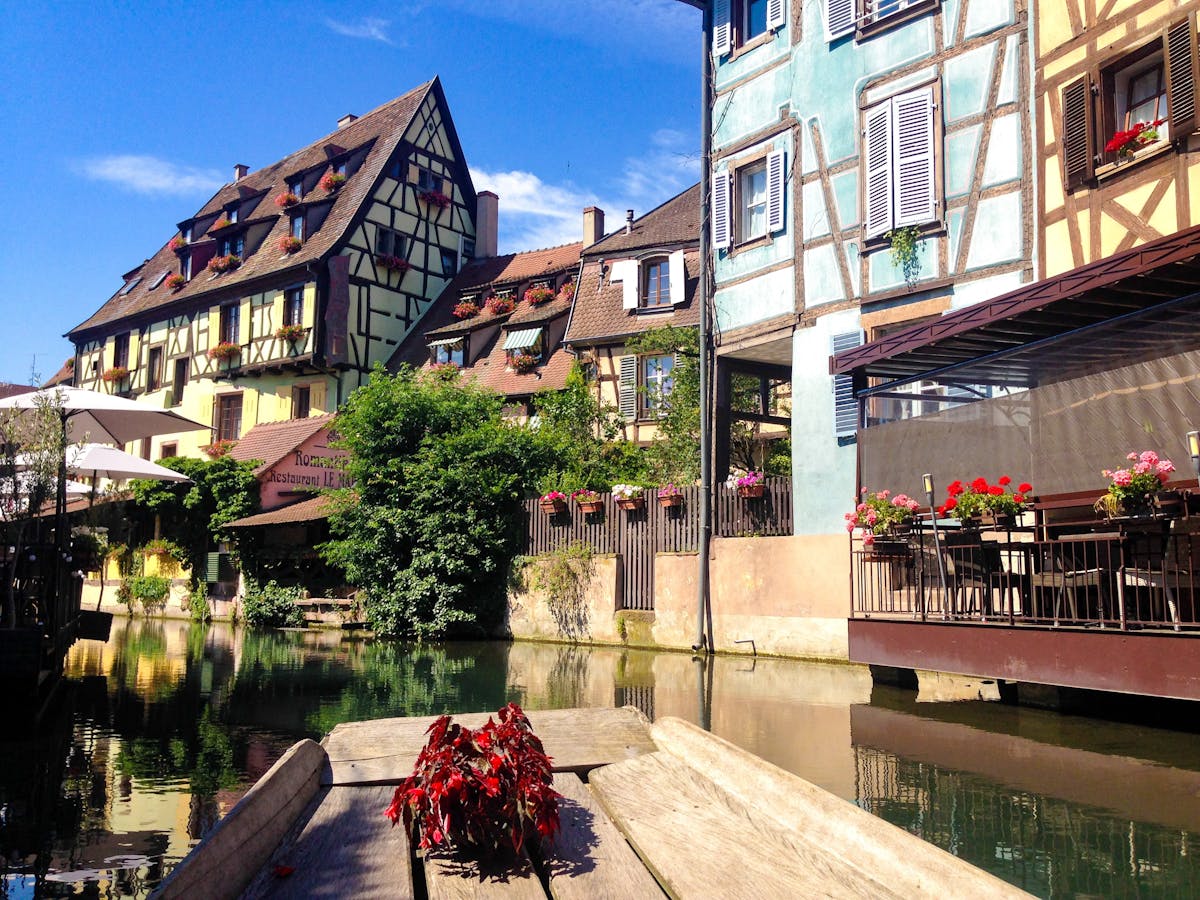 Colmar is one of those magical fairytale towns with cobblestone streets running next to elegant canals, lined with half-timbered houses in pastel shades of rose, baby blue, lemon, peppermint, and apricot. With bakeries brimming with croissants and pain au chocolat, walking by these dough houses without grabbing a french delicacy can be painfully hard! Locals in Colmar are proud of their attractive homes, decorating them with pots of geraniums, colourful shutters, wrought iron lamps and signs, and other bizarre adornments.
Hamburg, Germany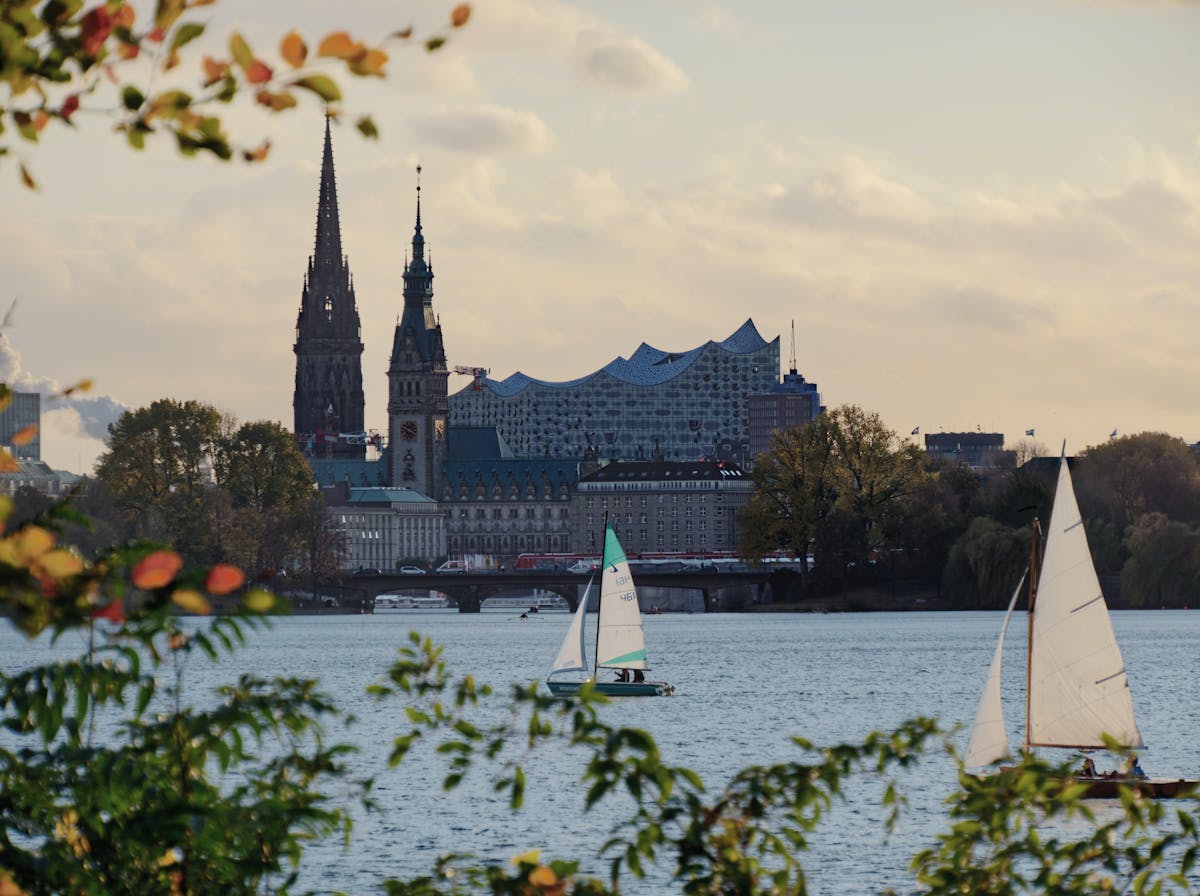 When you think Germany, most people think Berlin and Munich but there is a lesser known small city tucked away in Northern Germany with an eclectic, proud, independent maritime town singing interesting tune. Hamburg, a port-city was historically labeled 'the gateway to the world' as it was the centre of international trade, a legacy that continues till date. In this city, echoes of the city's port and history are everywhere, from the unrelenting cry of gulls, to the vibrant neighbourhoods that are awash with multicultural eateries and classy cocktail bars to the seaward-facing Elbphilharmonie musical concert hall and the infamously seedy Reeperbahn red-light district. The locals here are the real lotus-eaters and this vibe is guaranteed to rub off on you too! It really is impossible to come to Hamburg and not have a really good time.
Berlin, Germany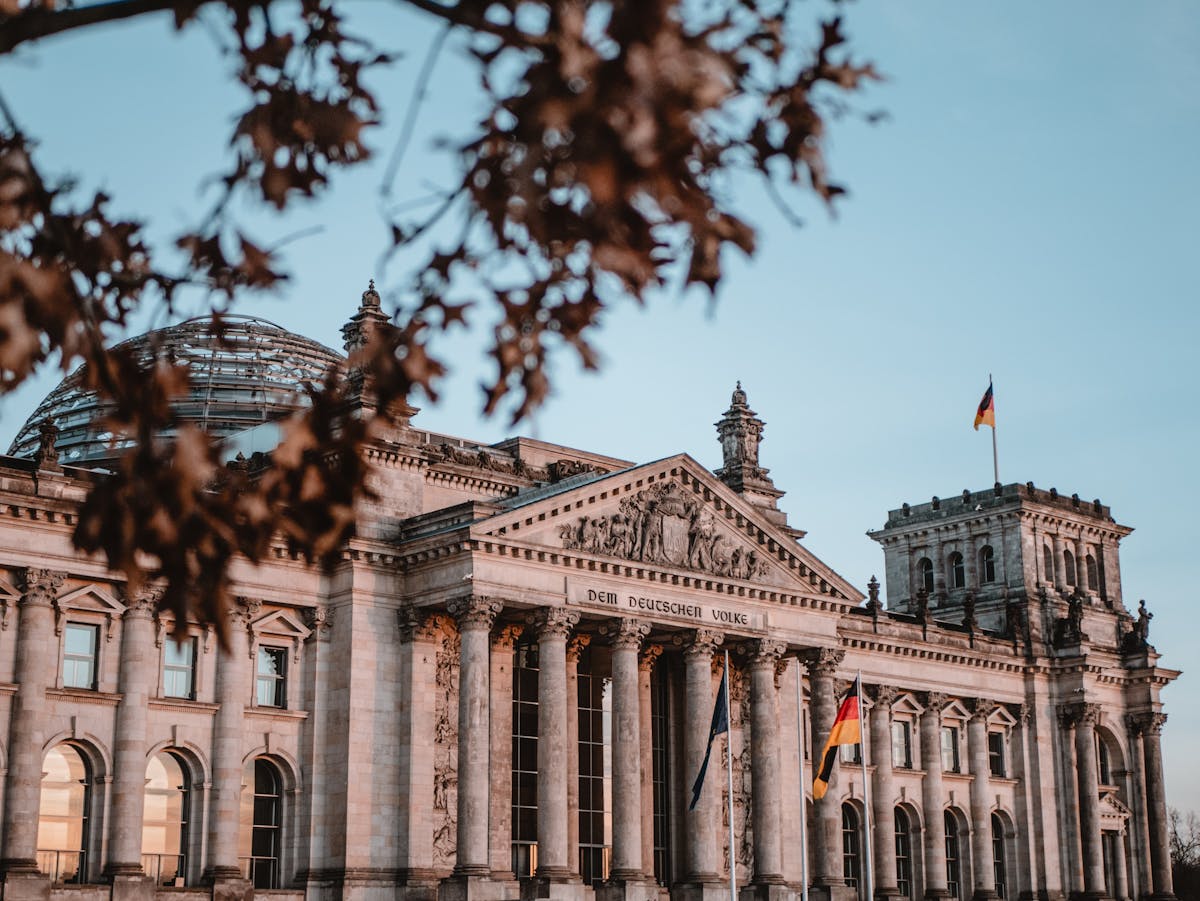 When they say New York is the city that never sleeps, they haven't seen Berlin. Those who reside in this capital city know how to fabulous time, be it anytime of the day or anytime of the year, so don't forget to pack your stamina before anything else! Couple that with a richly textured history, a tinge of glamour and a whole lot of grit ; Berlin is a wholesome destination. Walk along the Berlin Wall, marvel at the Prussian palace or stand in the very room where the Holocaust was planned; the city is all about blood curling moments.
Amsterdam, Netherlands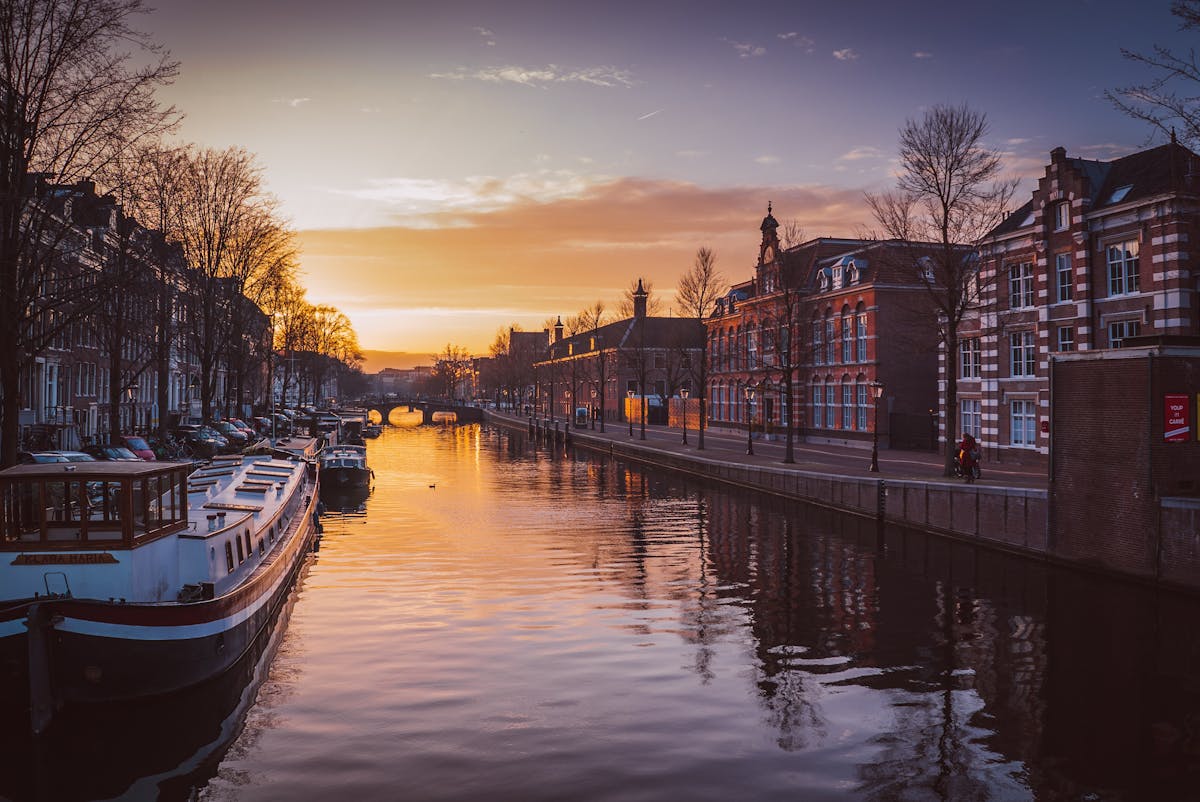 Amsterdam is one of the most popular to visit in Europe, especially for all those traveling to Western Europe. Sylphlike canals lined by gabled houses, whirring bicycles, green parks, world-class museums, colourful markets and a legendary nightlife is why the free-spirited Dutch capital is so popular with all age-groups. There's so much to do here, but I'd suggest a serene canal ride to start with afterwhich you can go maybe head to the Anne Frank House or Rijksmuseum Museum. Not to forget the Amsterdam Red Light District that balances sex and seediness like no other place. While the area remains normal through the day, at night it becomes awash with drunk tourists crawling down the street as they stare at girls in the windows while going from bar to bar. It's a place to see and experience once in a lifetime( precisely once)
Antwerp, Belgium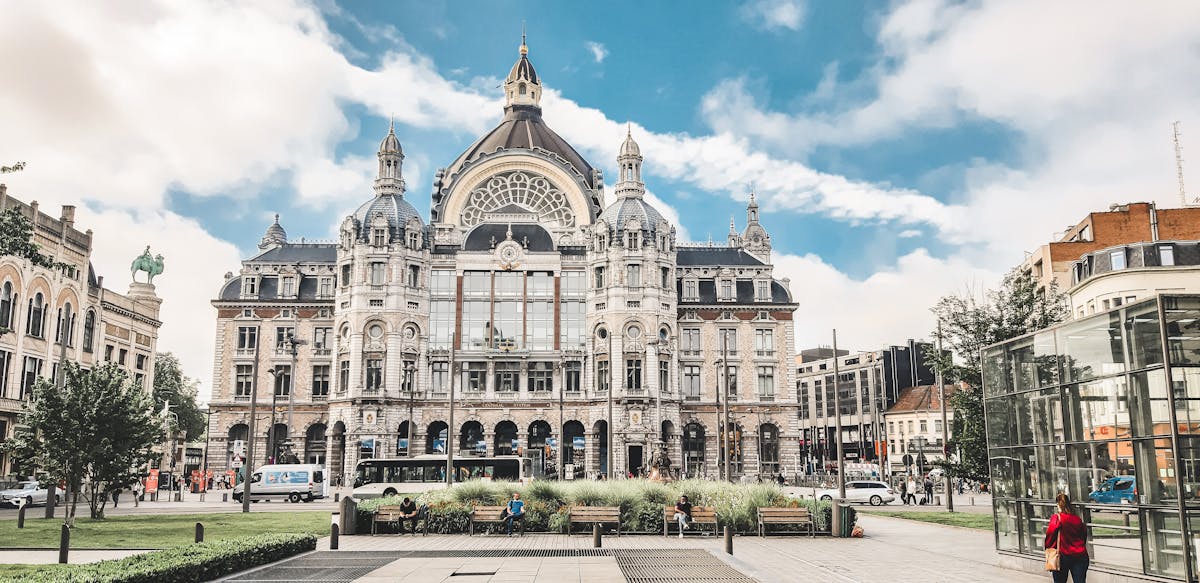 Often mocked as the cool kid on the block, Antwerp is an upstanding commingle of a historic port city with all the joys of a fashionable frontrunner. It is Belgium's second biggest city attracting a varied breed of tourists like a moth to flame - from the hip artistic ones to art gallery aficionados. Antwerp is also bursting with creative architectural approaches, from the Palace of Justice to the remarkable Port House and the MAS. Not to forget their Central Station which has combined stone, steel, and glass to form a century-old monumental landmark often counted amongst the world's most beautiful railway stations. The locals call their city " 't stad (THE city)", almost implying that it is THE city to be in. Arrogance? I think rightly so. You'll know when you go. The final push being, Antwerp was amongst the Top 10 City in Lonely Planet's Best in Travel 2018 awards.
Bruges, Belgium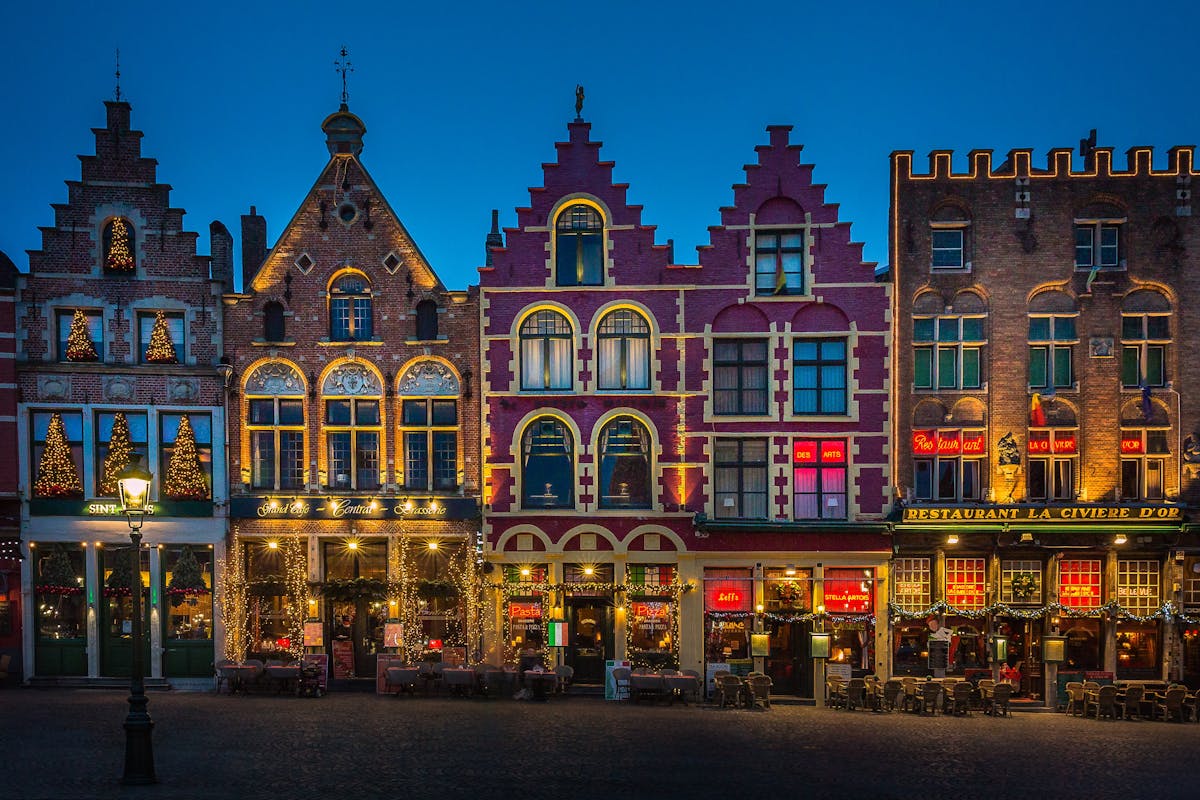 Bruges (Brugge in Dutch) in a charming medieval town that oozes historic charm and seems right out of a fairytale. Some people call the city an open air museum and I wholeheartedly agree. Did you know the whole city centre of Bruges is listed as UNESCO cultural heritage? Dotted wih spiring churches, bustling markets, cobbled lanes and enchanting canals, Brugges is best explored by follwing your eyes (and feet) with no specific agenda in hand. I'd strongly suggest visiting the city in spring when the daffodils carpet the tranquil courtyards of the city and if you can brave the Belgian winter, then witnessing the icy town is a wintery dream.
Basel, Switzerland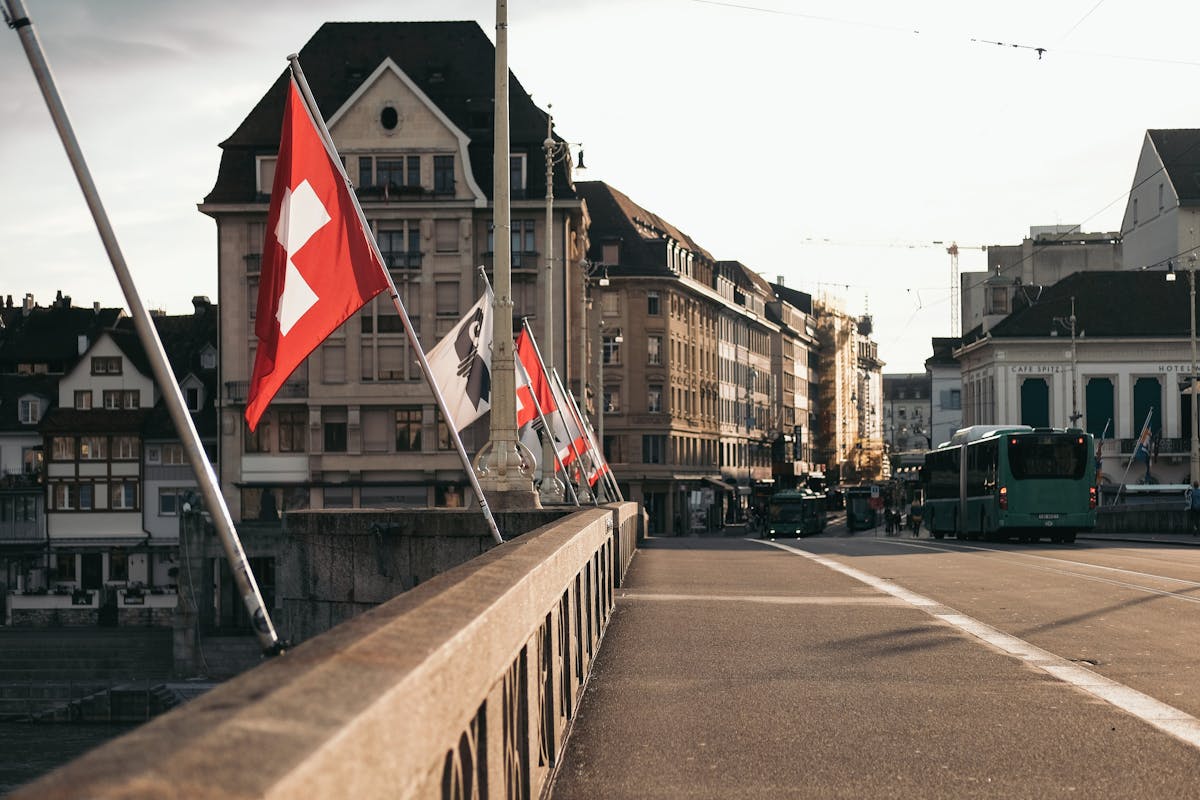 Nestled on River Rhine with views over mountains to France to the west and Germany to the north. , Basel is Switzerland's third-largest city , a rather colourful and artistic town. With year-round world-class events like the Art Basel, Swiss Indoors and Baloise Session you are bound to bump into festivity here. Locals proudly say that very few cities in Europe can match Basel for its concentration of cultural attractions. You're likely to see more one museum per square kilometer, each housed in extraordinarily artistic buildings ; a delight inside out quite literally. River Rhine splits Basel into two hald and most tourists are seen on Greater Basel which lies on the southwestern section of the riverbank, home to the cultural and historic sections of town.
Lucerne, Switzerland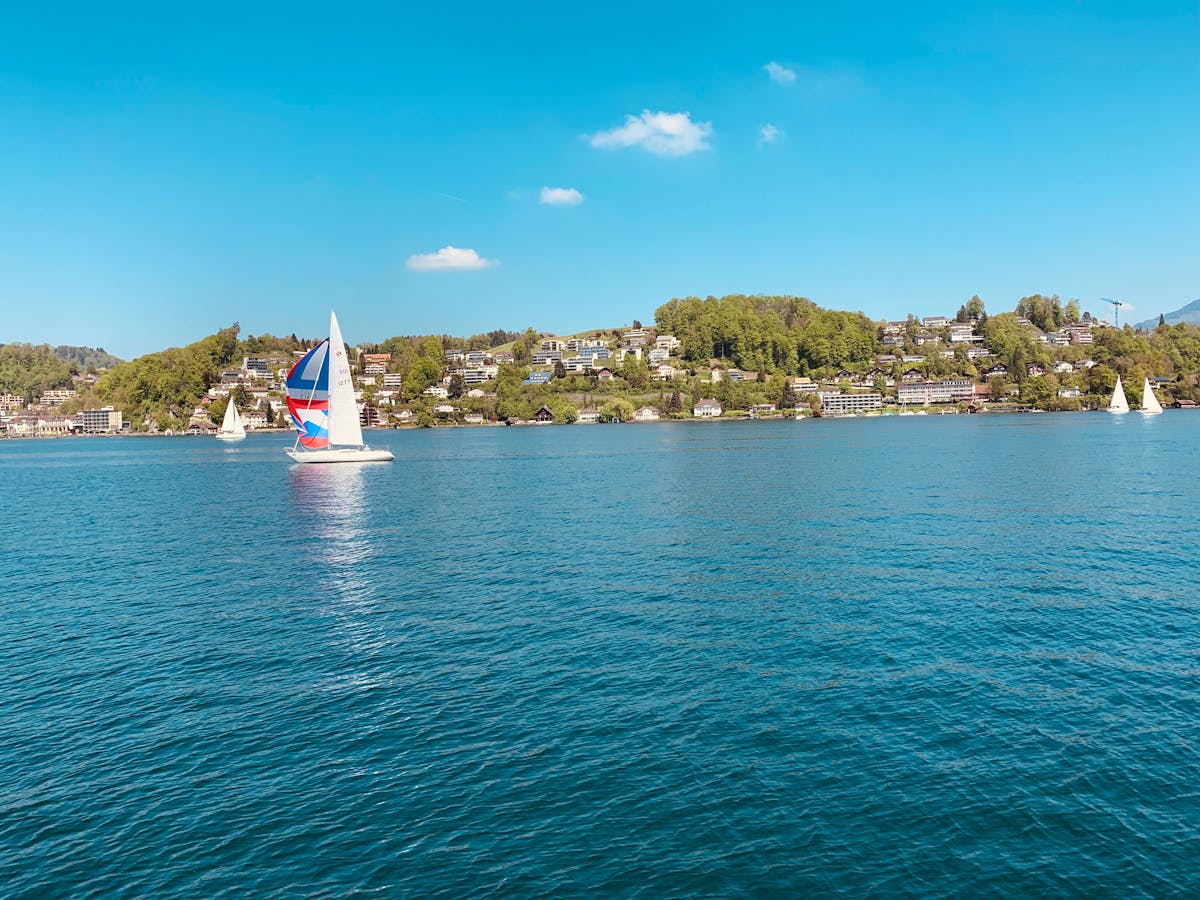 Dubbed as the pocket-sized version of Switzerland, Lucerne (Luzern in German) is an olde worlde gracefully placed at the foothills of picture-perfect Mount Pilatus. Lucerne has struck an ideal balance of city slicking and outdoor living, giving you ample and more to do. Life in Lucerne revolves around its proximity to water – from lakeside farmer's markets, boat trips along Lake Lucerne and jogs around along its swan-lined waterfront. Experiencing all of this as a visitor to the town is nothing short of fascinating, especially for those who love the mountain scenery. The best part is the Lucerne functions as a great base to explore other Swiss wonders like the Mt. Rigi, Mt. Pilatus, Mt. Titlis, and Jungfraujoch. So make a quick pitstop here before you carry on with the rest of your Europe exploration.
While the eastern geographical boundaries of Europe are well defined, the boundary between Eastern and Western Europe exists not based on geography but due to historical, religious and cultural differences. The Ural Mountains, Ural River, and the Caucasus Mountains mark the border of the eastern edge of Europe. However, the historical and cultural boundaries of "Eastern Europe" are subject to some overlap due to the historical fluctuations, which make a precise definition of the western geographic boundaries of Eastern Europe and the geographical midpoint of Europe somewhat difficult.
However, based on the map above, below are the 12 Best Cities in Eastern Europe that you must visit.
Budapest, Hungary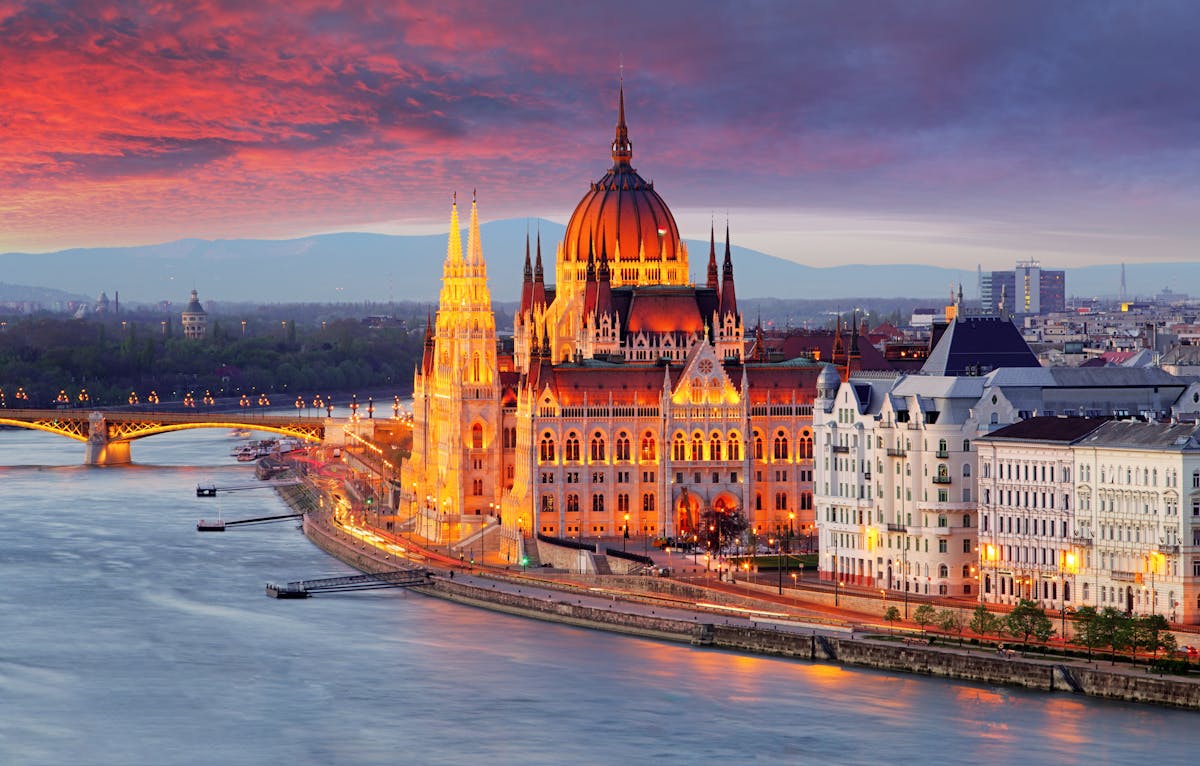 Two cities , Buda and Pest divided by the Danube River weaved together fashions the city we know as Budapest. With Buda on the western bank & Pest on the eastern bank , each has a starkly distinct character that makes it hard for you choose your favourite half. But, keep your senses primed and everything about this rustic city will muse you no bounds. Indulge in a steamy bath at one of Budapest's 120 thermal baths, explore the Buda Castle, The Budapest Parliament, The Chain Bridge, Margaret Island and wander around the quaint alleys and facades, atypical shops,bars, churches, parks that adorn this historic city. Whatever you choose to do, Budapest is a traveler's paradise and taking a wrong turn in this city is highly recommended.
Prague, Czech Republic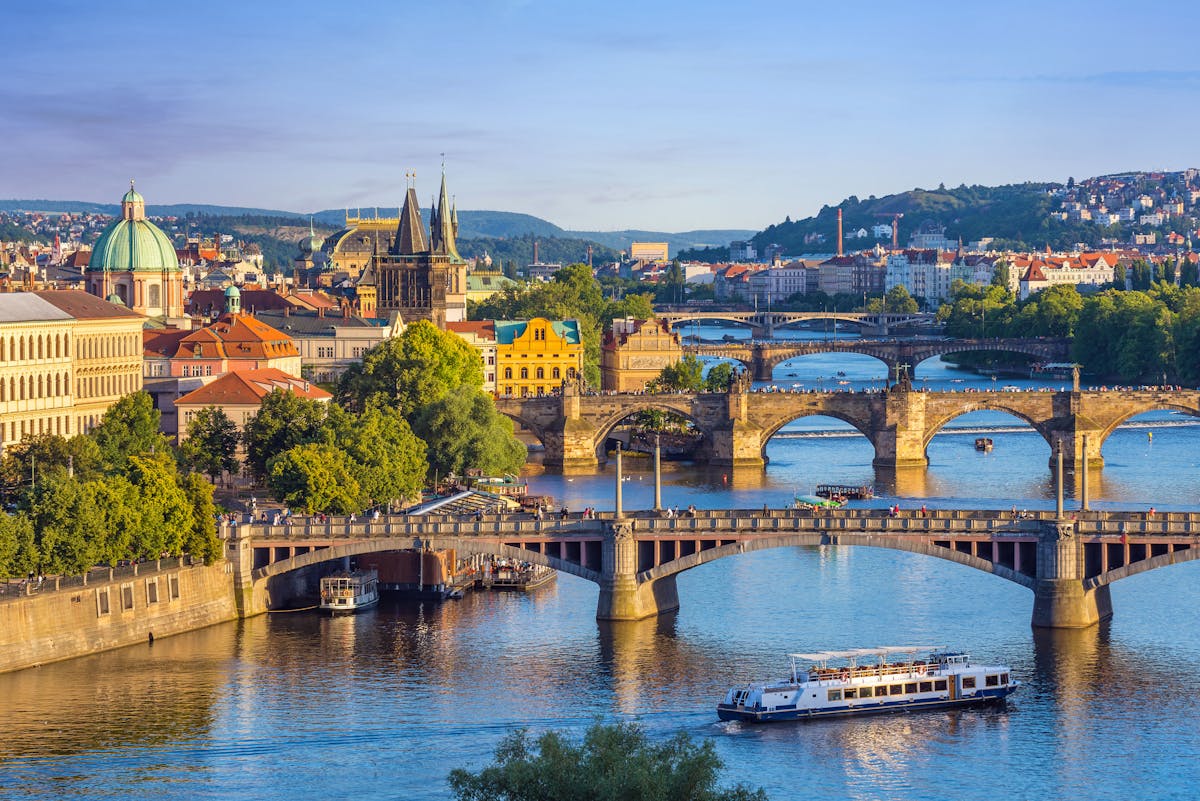 The capital city of Czech Republic, Prague (pronounced Praha) is a fairytale city nestled in grace with its storied history and embraces its antiquity without consuming it. Popularly dubbed 'The City of a Hundred Spires' , this bohemian city with its cobbled pathways, walled courtyards and magical brew of beauty, culture, history and of course beer is bound to reward every curious explorer. With $2 beers and best last-minute bargains for flights from anywhere in the world, Prague definitely ticks all the checkboxes for a great travel destination
Dubrovnik, Croatia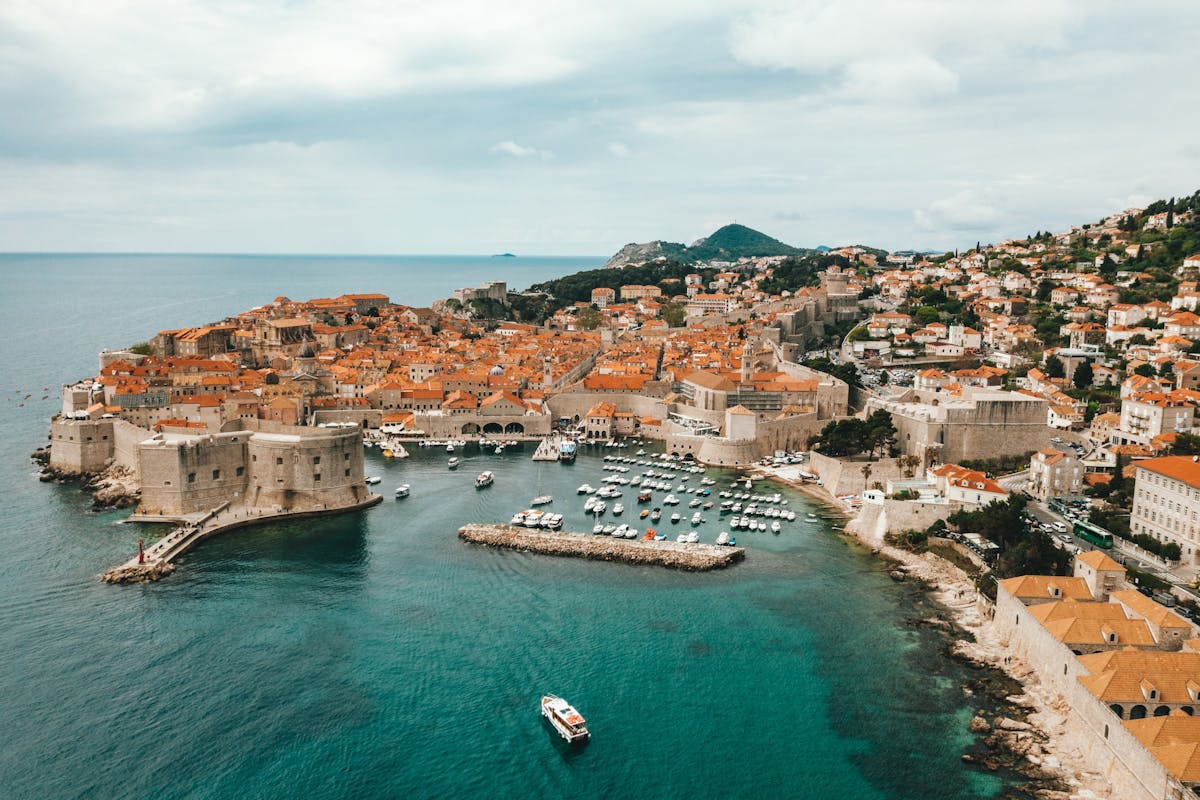 A city of limestone streets, baroque buildings glistening by the endless shimmer of the Adriatic Sea, Dubrovnik is one of the world's most magnificent walled cities. Nicknamed the "the pearl of the Adriatic", the city was once the capital of the wealthy sea-faring Republic of Ragusa and still retains whiffs of the maritime community in its ancient city walls. George Bernard Shaw was so enchanted by this beautiful city, that he once said "those who seek paradise on Earth should come to Dubrovnik". We whole heartedly agree! Marvel at the glow of the warm Mediterranean light on the old stone buildings; trace the peaks and troughs of Dubrovnik's past in museums teeming with ancient artefacts; exhaust yourself climbing uphill on cobbled lanes and then maybe plunge carefree into the lapis lazuli sea!
Sofia, Bulgaria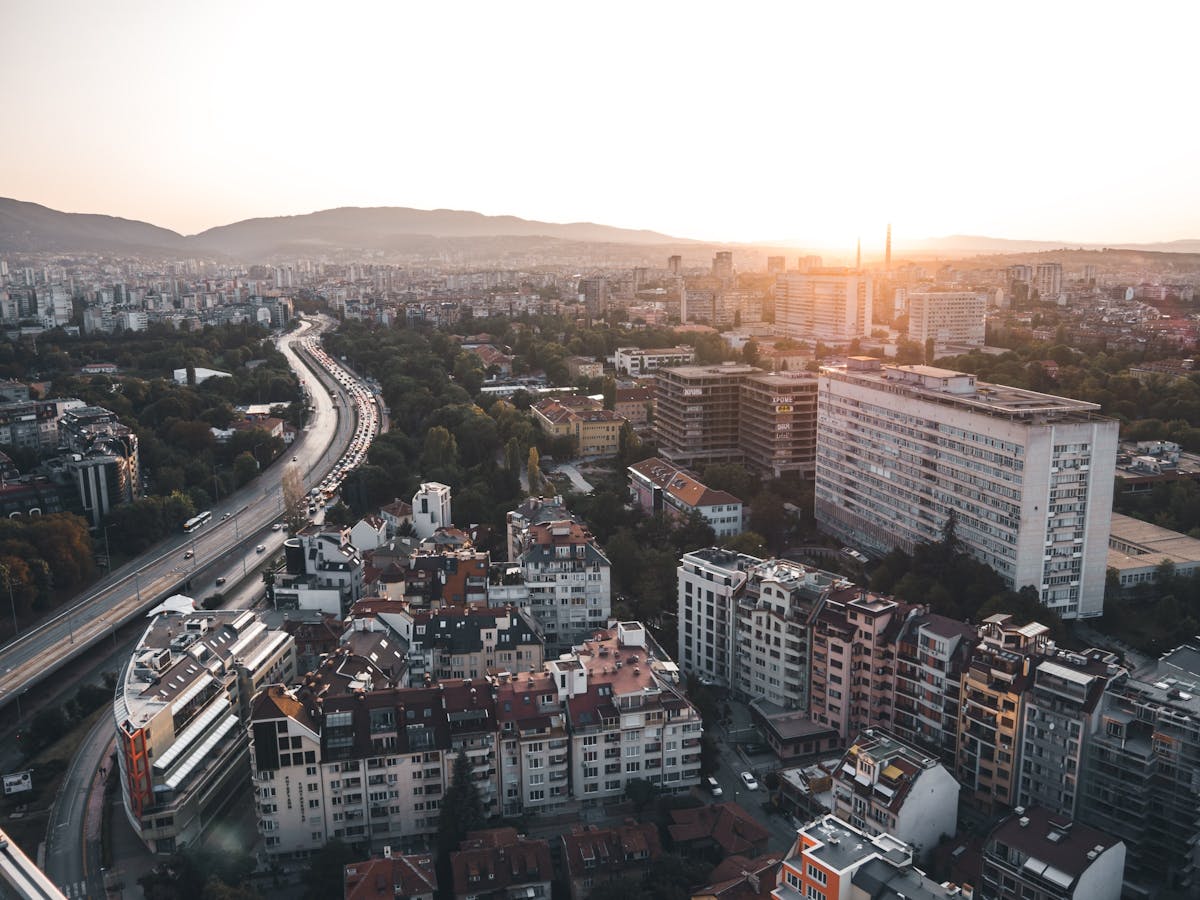 The capital of Bulgaria, Sofia is steeped in rich history but ever so modern. The numerous museums and art galleries will give you a deep insight into the town's several thousand year old history. The influence of the once inhabiting Greeks and Romans permeates into the culture, food, religion and overall way of living in this wonderful city. Whether you want a quick escape to the mountains, desire to indulge in the unique Balkan cuisine or want to leisurely stroll through the picturesque, green streets- Sofia is a must visit when in Eastern Europe.
Bratislava, Slovakia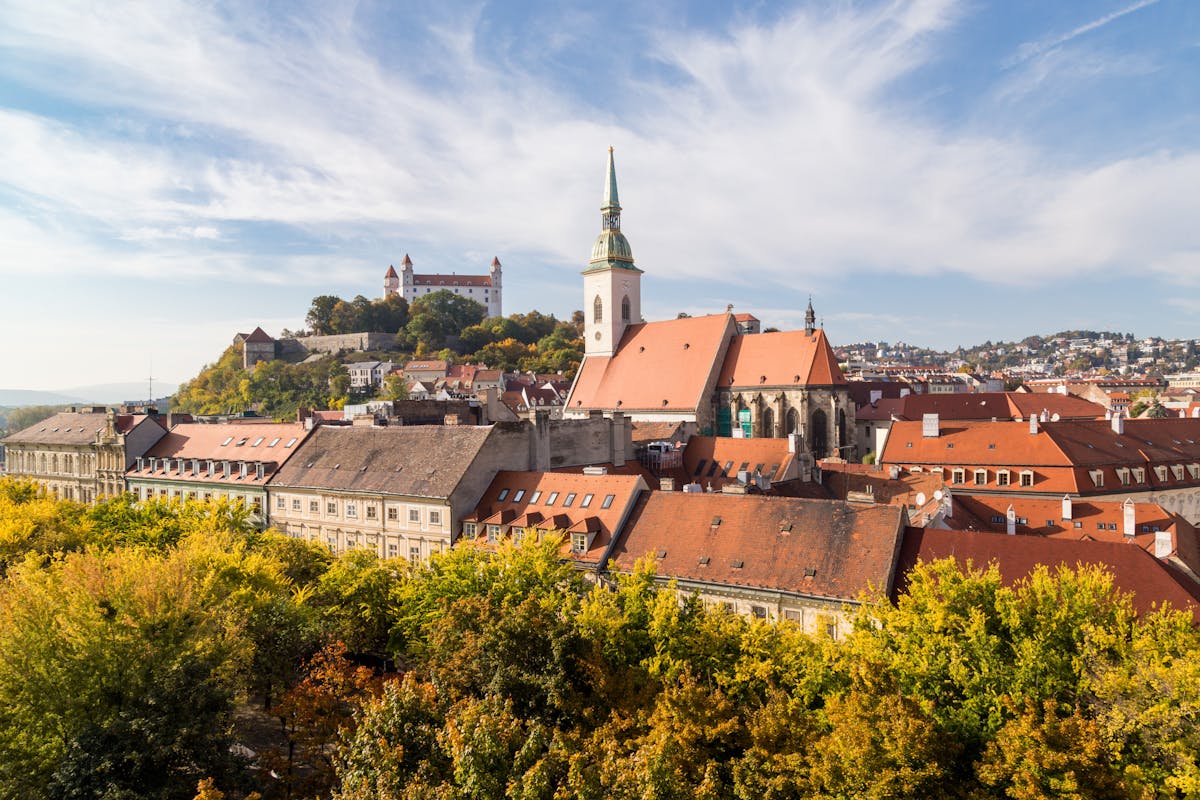 Bratislava is Slovakia's capital since the country's independence in 1993, a mosaic city of illustrious history. Bratislava has it all - a medieval sleepy old quarter, a futuristic bridge cutting through the city, modish cafes sprinkled across the city, baroque palaces planted by Hungarian nobles and not to forget the extraordinarily good looking locals! While a majority of the tourists come here to enjoy the uproarious nightlife , many make a quick trip from Vienna to explore the lowlands draped with vineyards and grab a plate of the famous Slovakian halušky. Flitting between postcard-perfect, contemporary concrete and gloriously green, Bratislava never fails to intrigue.
St. Petersburg, Russia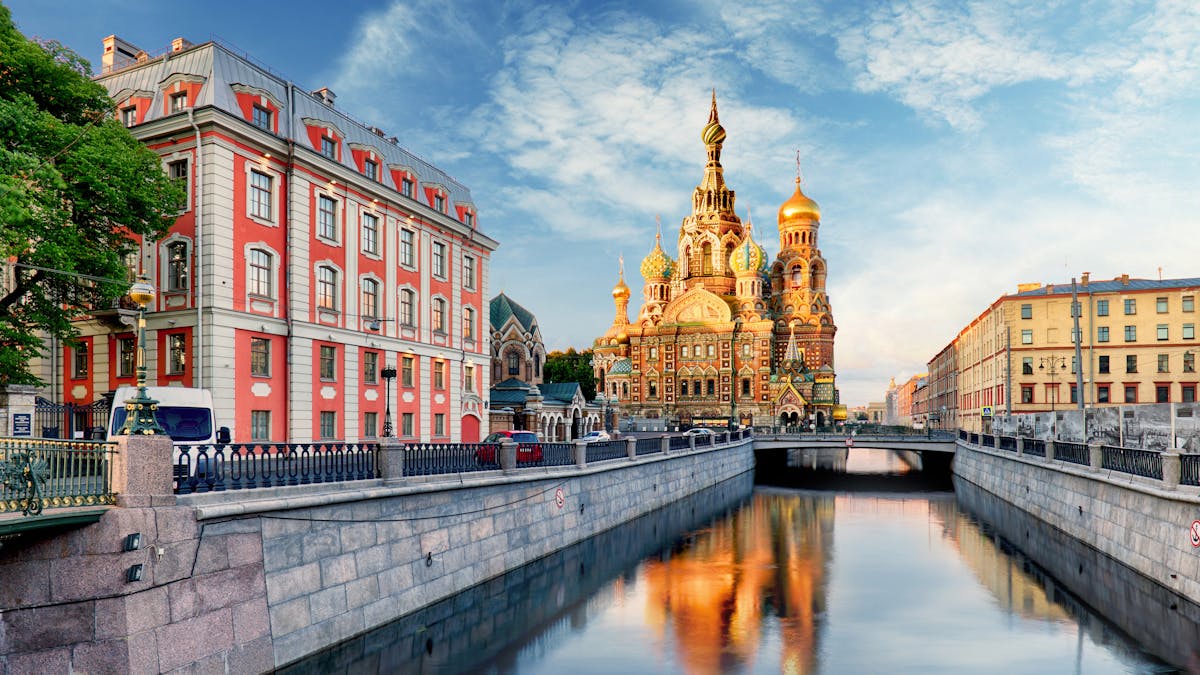 When you think of St. Petersburg, the first thing that comes to your mind is perhaps the underlying revolutionary spirit that is perhaps not so evidently visible, but you can feel it in the air of this imperial capital city. Legend goes that the city was constructed from scratch out of marshland in 1703 by Peter the Great, as Russia's "Window to Europe". Weaved around elegant canals with over 342 bridges bridging the mighty Neva River every now and then, you're never really far from water in St Petersburg. St. Petersburg is also a unrivalled treasure trove of art and culture; from the Hermitage Art Gallery to the Russian Museum to Erarta Museum and the Street Art Museum; there's a buzzing art scene all around. Piter, as the city is affectionately known is breathtakingly gorgeous year round, be it early spring, golden autumn or the freezing winters : the skies may be ashen and the ground covered in snow, but the culture always dazzles and delights.
Wrocław, Poland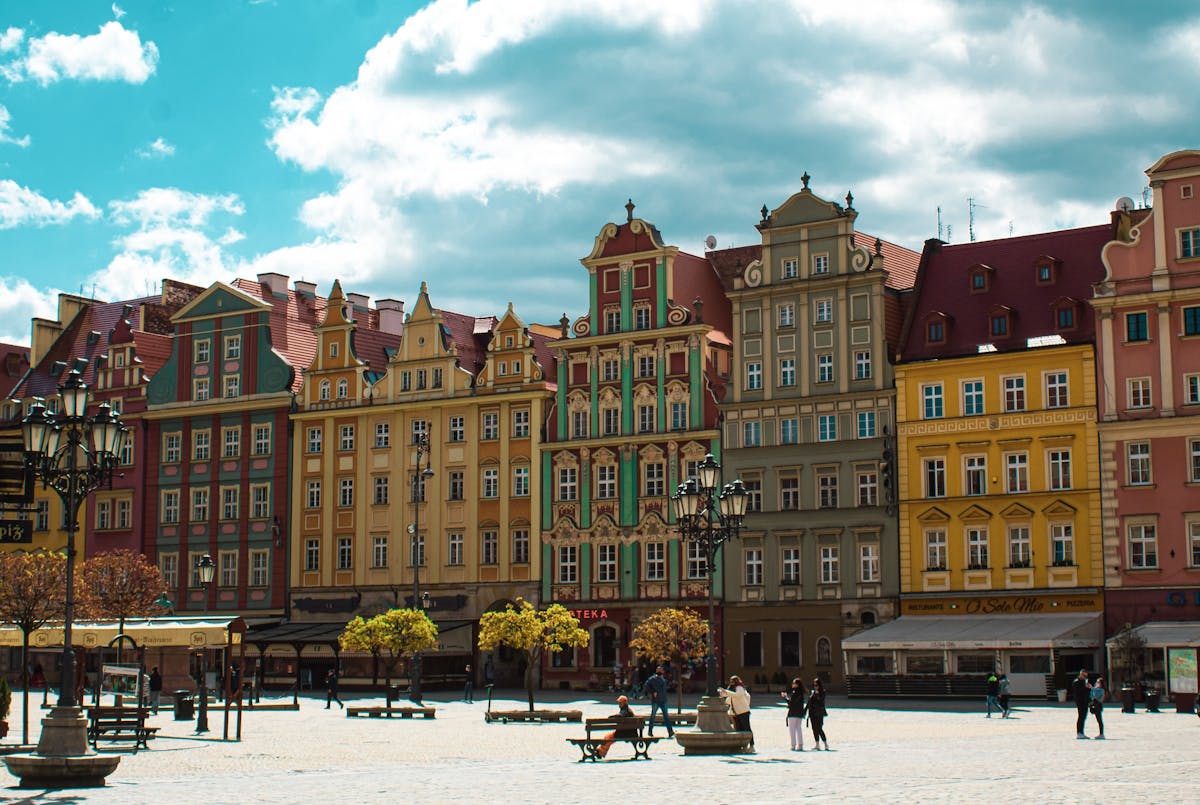 Wrocław (vrots-wahf), Poland's 4th largest city idyllically located on Odra River, with its 12 islands, 130 bridges and riverside parks is a treat for lovers of Gothic architecture. Nimbly flaunting Bohemian, Austrian and Prussian influences, the city showcases an alluring architectural and cultural make-up with a thriving theatre and literary scene, a dream come true for culture enthusiasts. While Wrocław is not a traveler's mecca like Krakow and Warsaw, that's precisely what adds to the charm of the city. It's unspoilt and the foreigners you bump into are more likely to be part of the multicultural makeup of locals as opposed to tourists.
Kotor Bay, Montenegro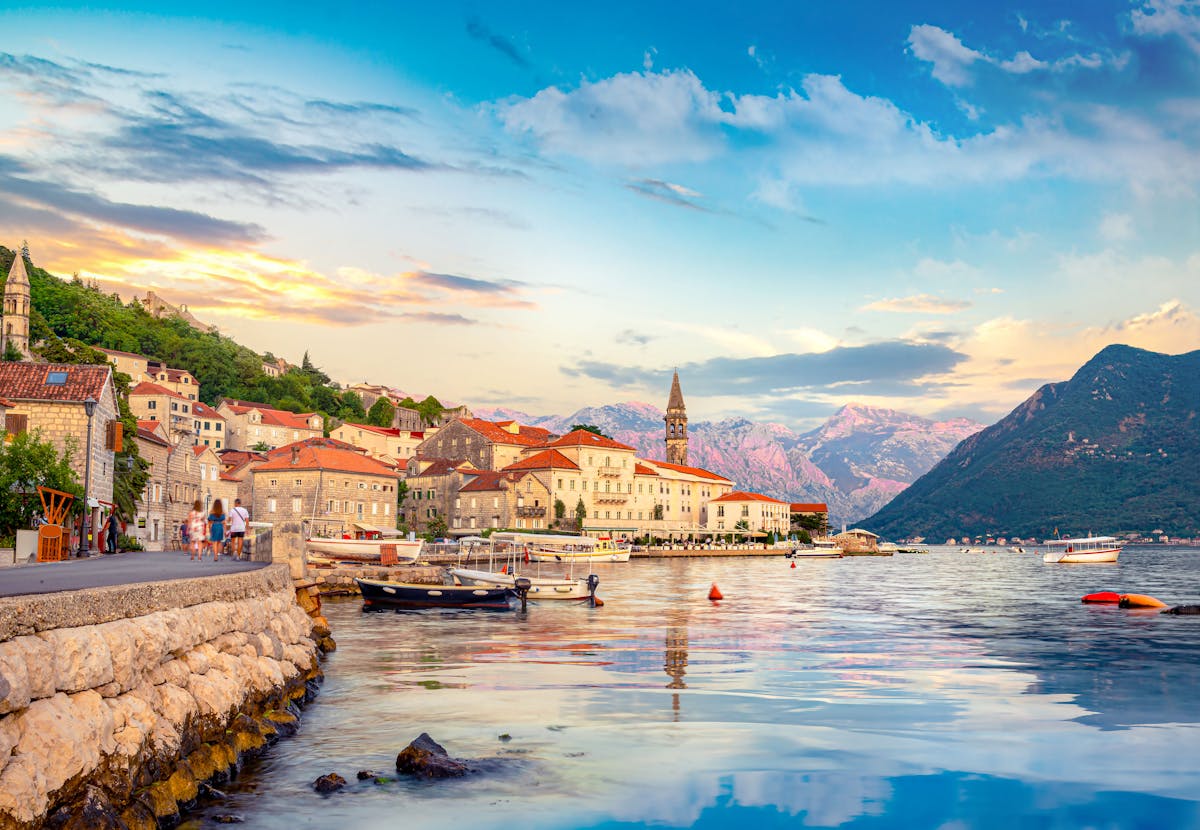 If I had to describe the Bay of Kotor in one world - I would choose divine. The breathtaking beauty of this coastal town will leave you jaw-dropped ( even breathless maybe). Hemmed by commanding cliffs, rippling gulfs and sparkling straits, the cobalt cove even manages to defy geographic description: is it a fjord? is it a submerged canyon? Whatever it maybe, the Boka Kotorska and the locals call it is simply unmissable. William Boyd said, "God made the world in six days, and on the seventh day, he took his time and created this fjord under Lovćen." If you're visiting Montenegro, the Kotor Bay should, must, has to be a part of your itinerary.
Piran, Slovenia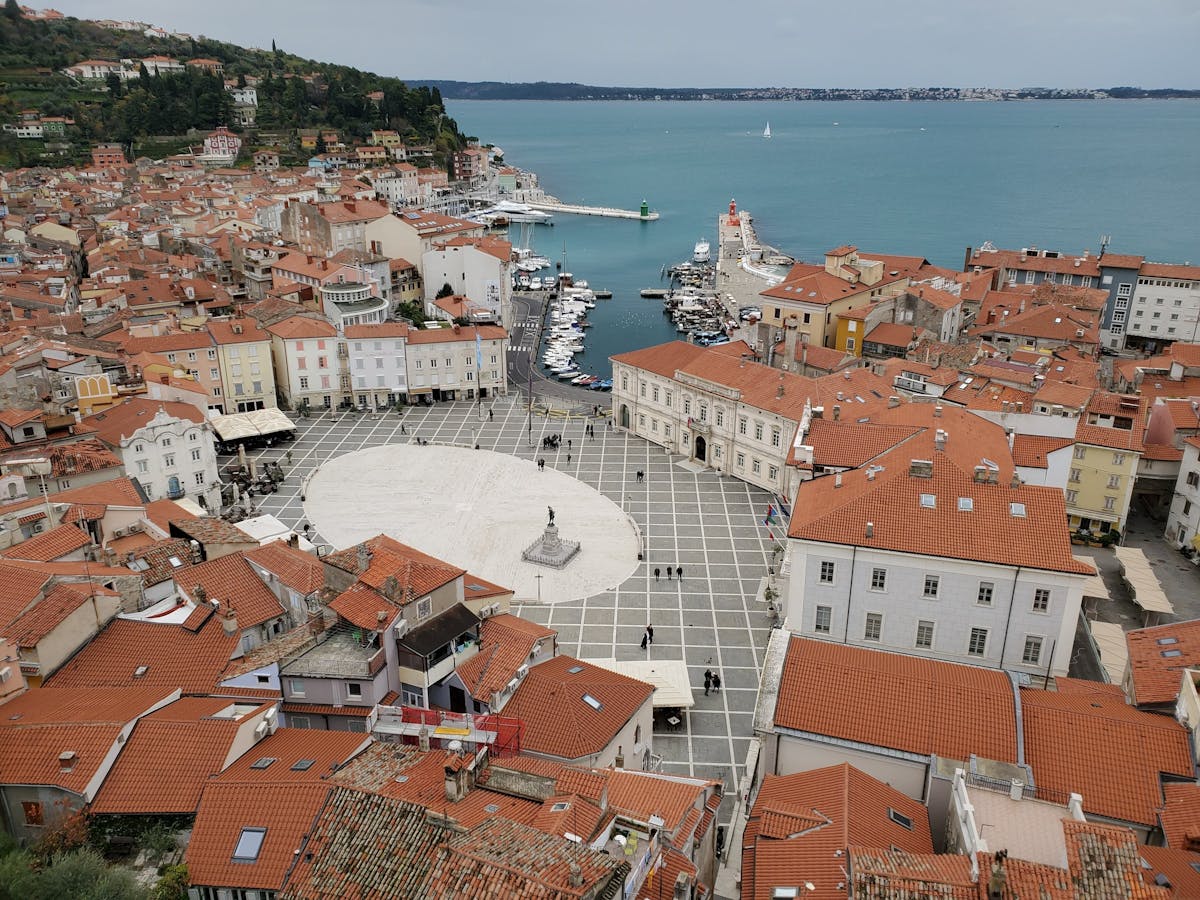 Postcard-perfect Piran (Pirano in Italian) is a quaint fishing village blissfully perched at the top of a narrow peninsula on the Adriatic Coast and remains one of the best-preserved historical towns in the Mediterranean. It's hard not to fall in love with the winding alleyways, limpid blue waters, golden sunsets and the seafood feasts of Piran. They say the town grew up on olive oil and la fleur de sel sorts salt (at one time, salt was nearly as precious as gold), and other local delicacies like the white truffles, budget-friendly wines, and fresh seafood. This luminescent pearl on Slovenia's 46.6-mile coast was actually part of Italy until the end of WWII, and remains bi-lingual today.
Vilnius,Lithuania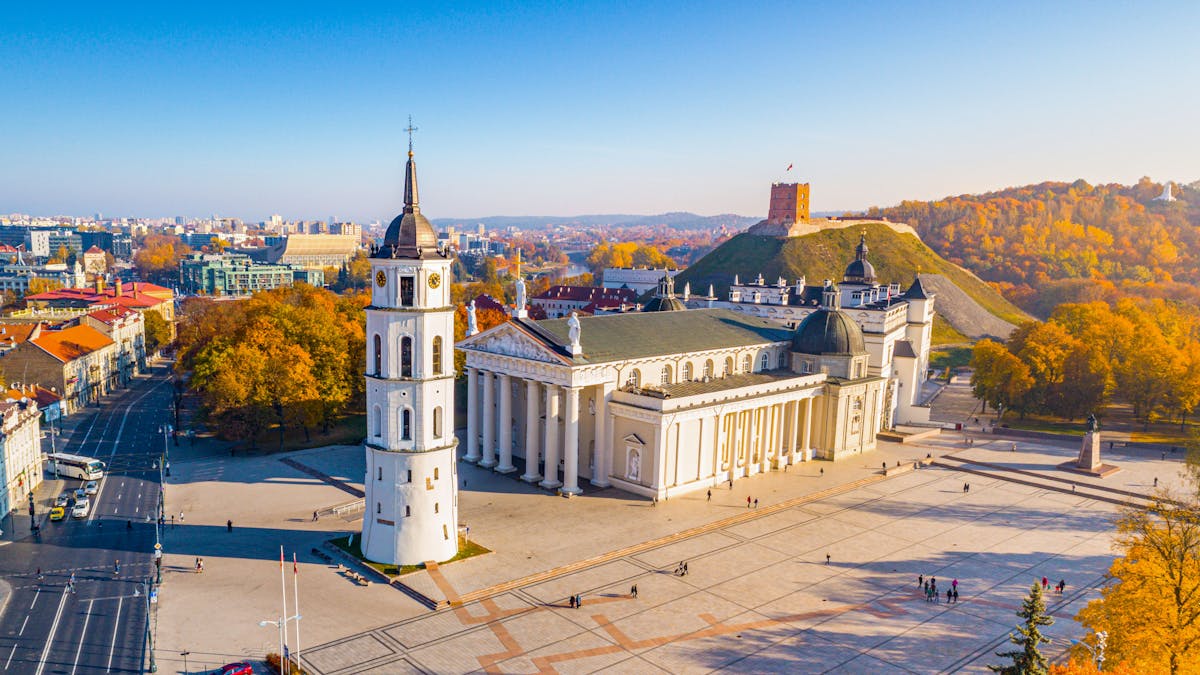 Lithuania's capital city has been tacitly charming tourists for a few years now, drawing travelers to the largest baroque Old Town in eastern Europe. It's undeniably cool offbeat aura, bewitching architectural heritage, bustling cafe culture, lesser known history and a cultural flavour that's uniquely Lithuanian is all a magnetic pull, bringing millions to to this valley that stands vividly at the confluence of Neris and Vilnia rivers . Did you know the word Vilnius is a masculine form of the Vilnia river's name and refers to the river surge? Well there's so much more to learn about this pristine land and the only way is to pack your bags and get there. Get going!
Tallinn, Estonia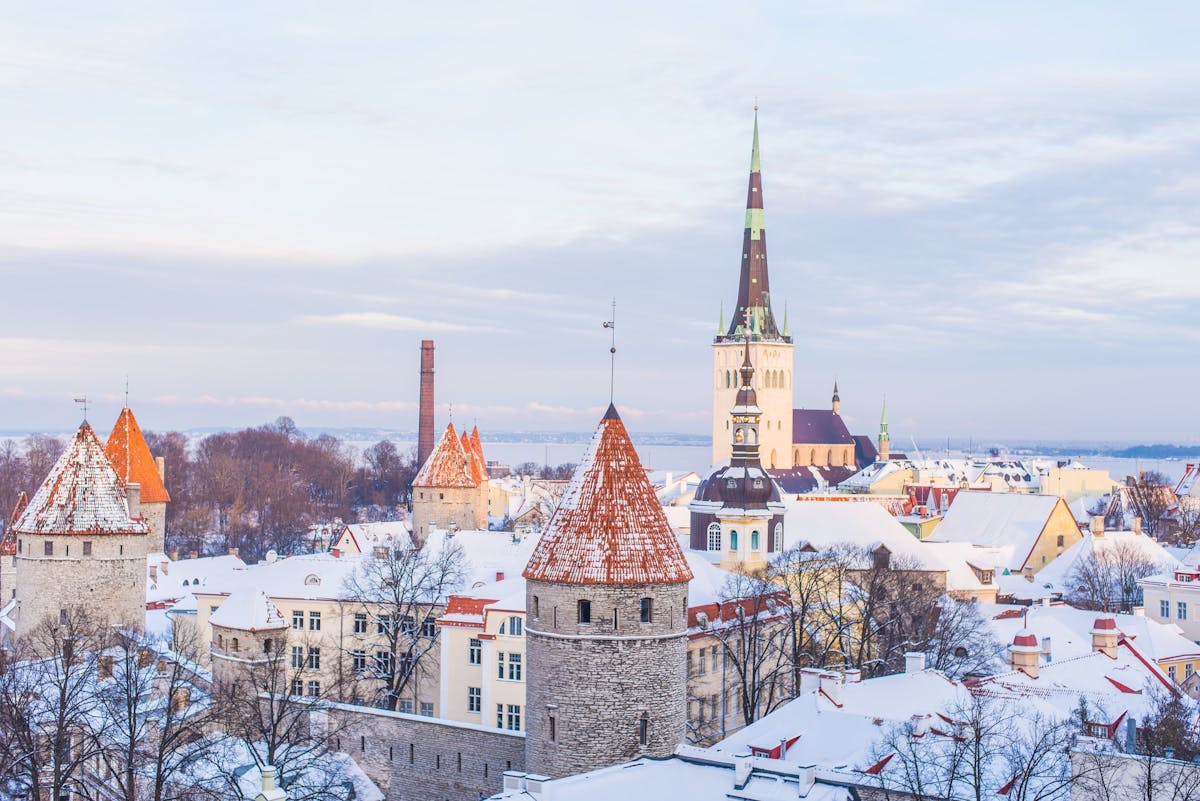 If you're looking for a perfect blend on modern day comfort in a local historical setting, look no more because the absurdly photogenic city of Tallin fits the bill. The capital city of Estonia suitably fitted on the southern coast of the Gulf of Finland makes it to every other Eastern Europe Itinerary for all the right reasons - ancient churches, medieval streetscapes, noble merchants houses and a scrumptious delightful cuisine. The best part of it all, the city is so compact you can actually cover it all over short scenic strolls! Moreover, Tallinn Old Town is arguably one of the best preserved Hanseatic town centres in the world and its luring coastline dotted with promenades and sandy beaches is a tropical paradise during summers. Pick a month ( preferably summer) and visit Tallin already.
Riga, Latvia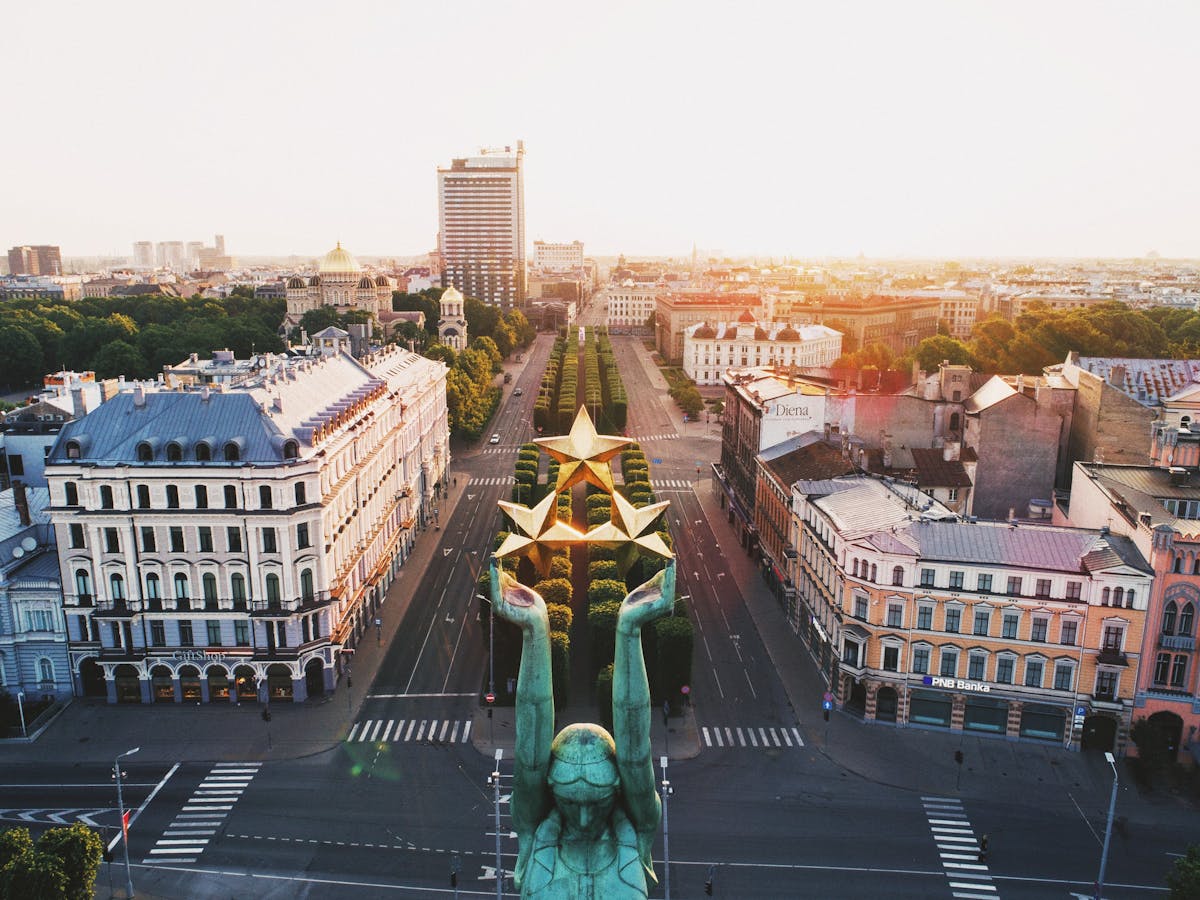 Dubbed "Baltic Berlin", Latvia's hip capital is awash with art, music and all things that makes your heart flutter a little. With Gothic spires and a flamboyant spread of art nouveau dominating the cityscape, it is no surprise that the first chapter of the Riga Biennial of Contemporary Art (RIBOCA) that was held in 2018 was a huge success. Like all Northerners, the city is quiet on the outside, but there is a powerful revolution going on inside its hip bars, modern art centres and the kitchens of its cool experimental restaurants. If you're craving gorgeous sea dunes and blueberry-filled forests, Latvia is a strong ( perhaps only ) contender.
Northern Europe comprises of the geographical region in Europe that is north of the southern coast of the Baltic Sea. It comprises of Iceland, Finland, and the three Scandinavian countries of Norway, Sweden, and Denmark. Northern European countries have extremely harsh winters with temperatures reaching as low as minus 50 degrees Celsius in some parts. If you're planning a visit to Northern Europe hit up these 10 cities to experience the best of North European culture and scenic beauty.
Copenhagen , Denmark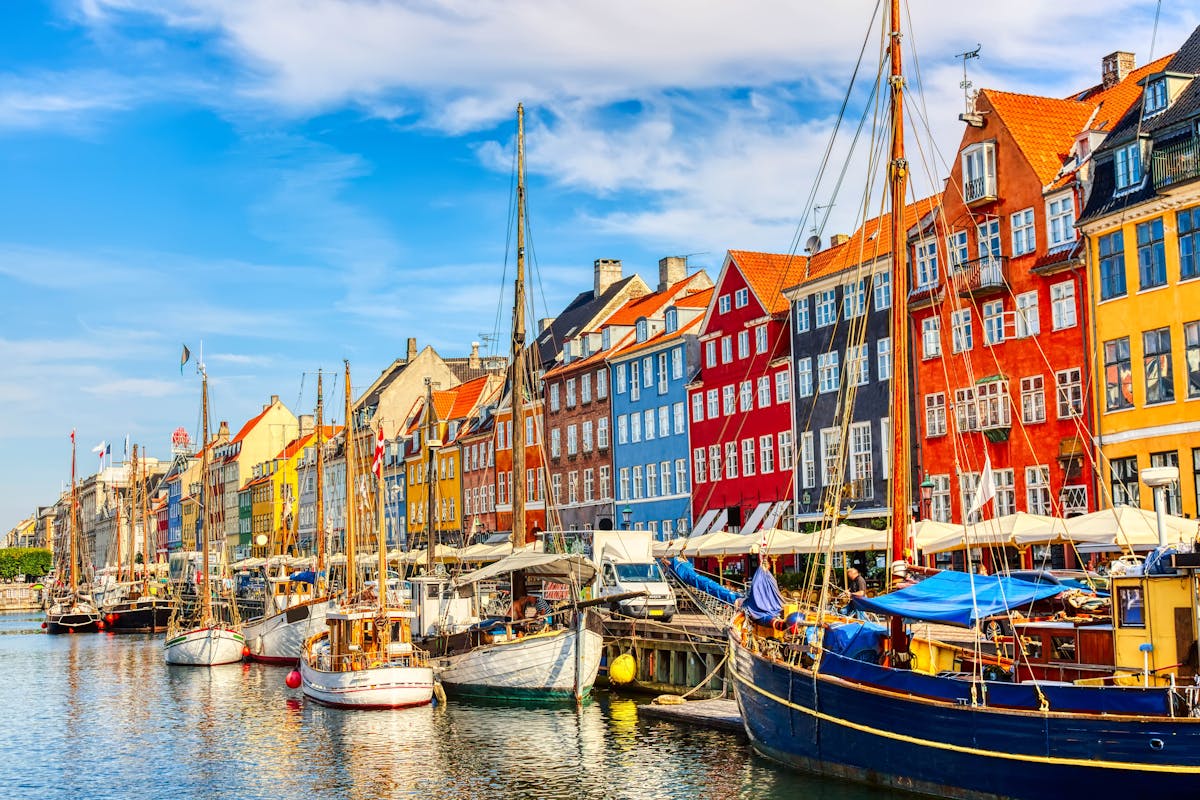 The uber cool Scandinavian city of Copenhagen is all things modern with a refined touch of old world Nordic royalty. This Danish capital is almost always buzzing with tourists and gorgeous locals flocking aside pristine waterways and hustling the day away. With no less than 15 Michelin-starred restaurants ( yes!), you'll never fall short of food to experiment in this city. Come curious, come hungry. Also, did you know Copenhagen is one of the world's greenest, cleanest and most sustainable urban centres? In Copenhagen, cycling is serious transport, buses and the metro run on time everytime, and the harbours are so clean, you might want to take a quick dip! The weather in the city is a little unpredictable, who's complaining when the rest of the city is practically perfect?
Odense, Denmark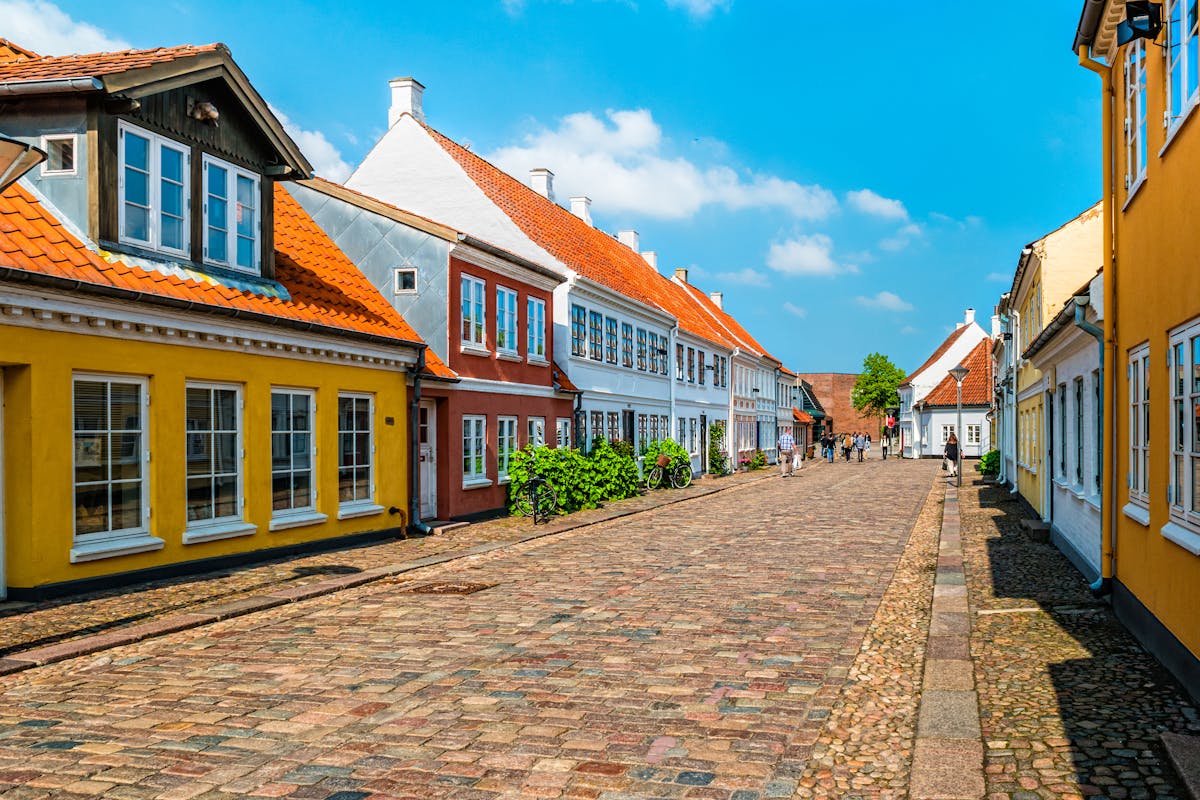 Pronounced o-thn-se (or ohn-se if you're local),Odense is Denmark's third-biggest city and there's something brewing in this pint-sized city that the world is yet to know. But what it is most known for is being the birthplace of fairy-tale writer extraordinaire Hans Christian Andersen. The city is strewn with Andersen-related attractions - museums, a children's centre and sculptures interpreting his most famous stories. Animal lovers must know that Odense houses the best zoo in Denmark. All in all, Odense is a family friendly destination that lives by its motto: at leger er at leve (to play is to live).
Reykjavik, Iceland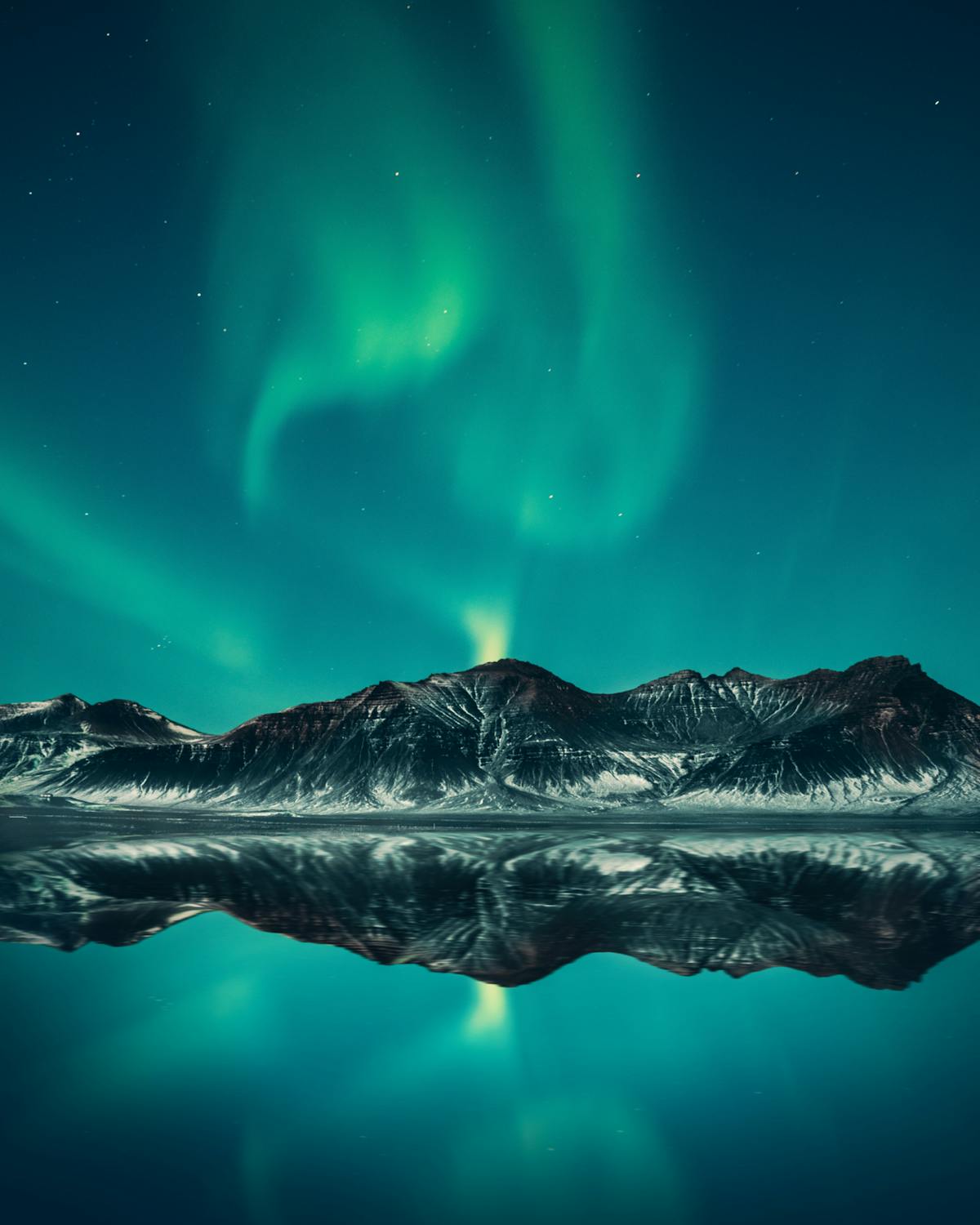 When you think Iceland, the first thing that strikes are the Northern Lights and Blue Lagoons. But oh boy, how restricted is our thinking! Reykjavik, the world's northern most capital city is a glee medley of quirky buildings, creative souls championing eye-popping designs around the city and a wild wild nightlife. Now, coming to the better known Blue Lagoon, Northern Lights and Golden Circle; imagine geothermic spas with naturally spouting geysers, waterfalls, rift valleys and more just sprawling over an entire country. Take Reykjavík, add its snow-topped mountains, churning seas and crystal-clear air, and the chances are you'll fall hopelessly in love.
Vik, Iceland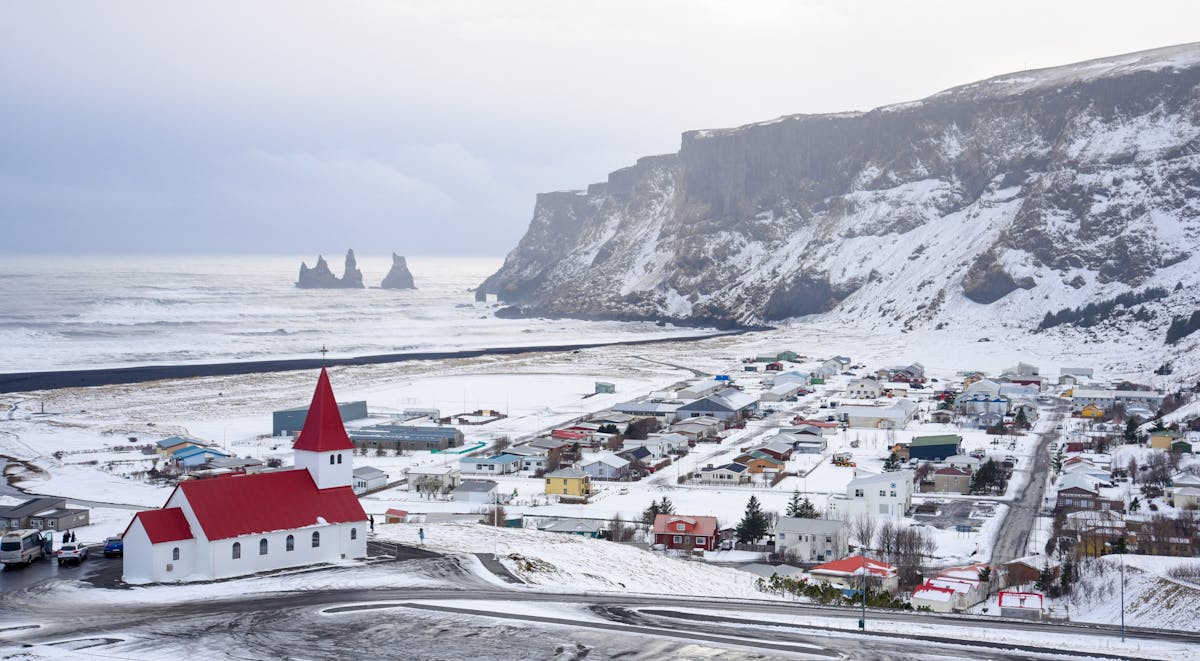 Vík í Mýrdal is the southernmost village in Iceland with just under 300 inhabitants, situated just 110 kilometers (68,3 mi) from Reykjavík. It's placidly sits beneath the Mýrdalsjökull glacier and is considered to be the warmest and wettest place in Iceland. Apart from the amazing panorama of the village, the first building you see here is the Vík í Mýrdal, a beautiful Reyniskirkja white church built back in 1929. Trek upto it and you thank me later. While the church in itself is gorgeous the views are unbeatable. Fun fact: You can actually get married in this church! That apart, the Reynisfjara Black Sand Beach the coolest and most famous black beach in Iceland. With basalt columns, unique lava formations, towering cliffs, and hidden caves fringing the shores, walking on this black beach is otherworldly.
Stockholm, Sweden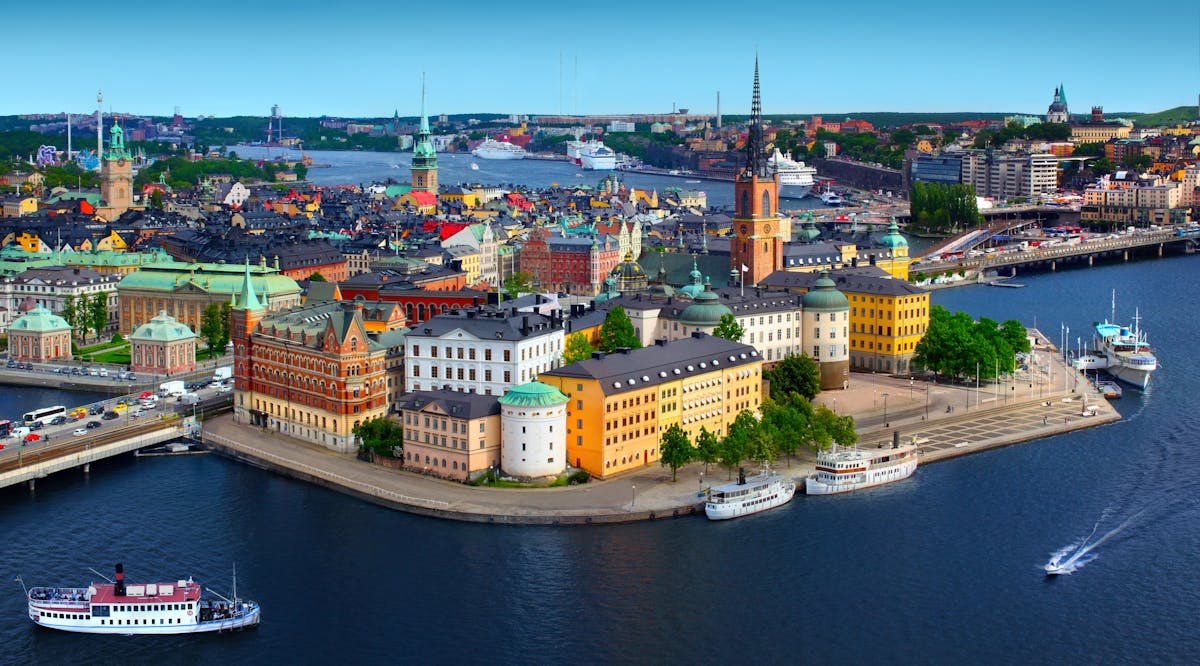 Locals call their city "beauty on water" - well, it is but also a contemporary, dynamic city which also happens to be scandalously rich. This glittering Viking treasure is a traveler's paradise - gabled buildings, sleek cobblestone streets, fascinating historic museums and one of the best preserved historic centers in all of Europe. Given the bounty of prime ingredients drawn from Stockholm's surrounding waters, fields and forests, food in this city is taken quite seriously. From raw food and açai bowls to sustainable and locavore dining; Stockholm's legion of experimental chefs is a food lover's haven. If you're a culture vulture, make sure to visit the 19th-century Skansen - the world's first open-air museum and a premier place to learn about Swedish history.
Gothenburg, Sweden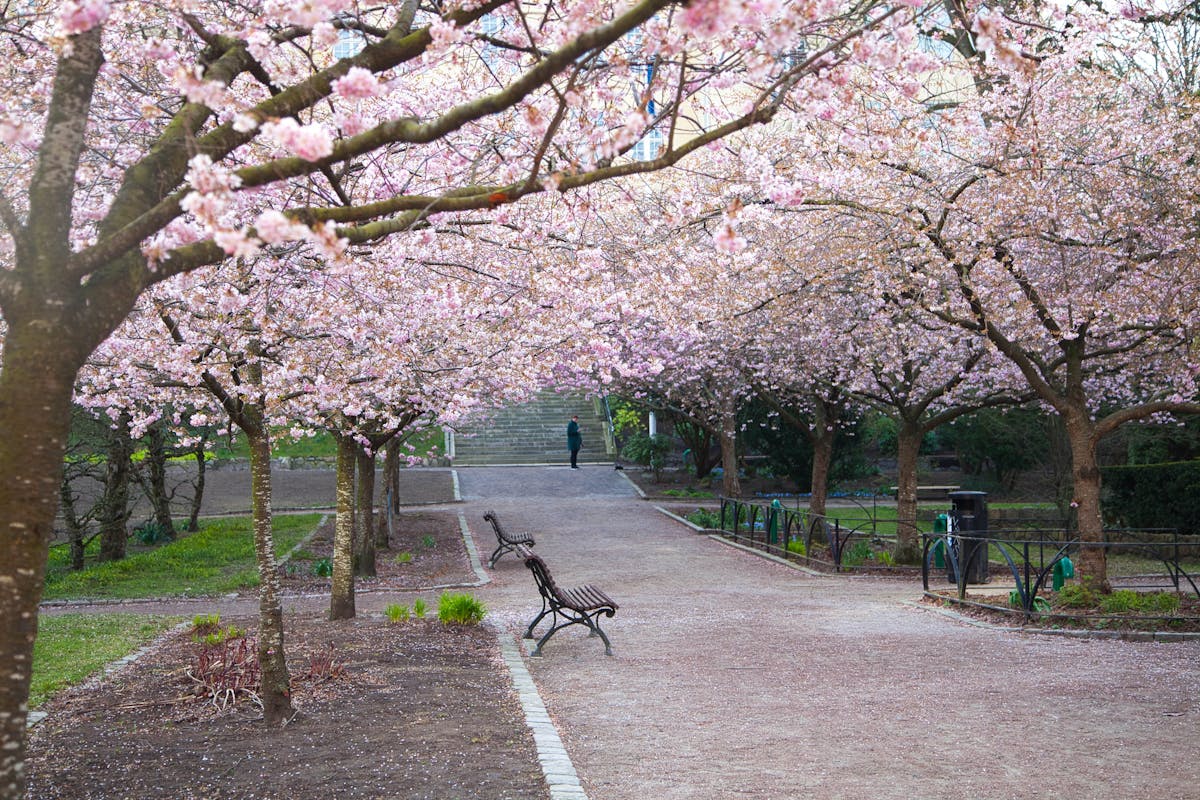 Gothenburg (Göteborg) is a gregarious city on Sweden's western coast which was long viewed as a grungy port and with languishing neighborhoods. But oh! what a delight the city has turned into today. Understatedly hip with a vibrant music, art, design, dining milieu, Gothenburg is a leafy buzz of creativity and an appreciation for well-preserved history. The city is adorned with neoclassical architecture, blue and white trams rumbling down wide boulevards, locals basking by serpentine canals and the waterfront flaunting all things nautical - from ships, aquariums and sea-related museums to the freshest fish.
Rovaniemi, Finland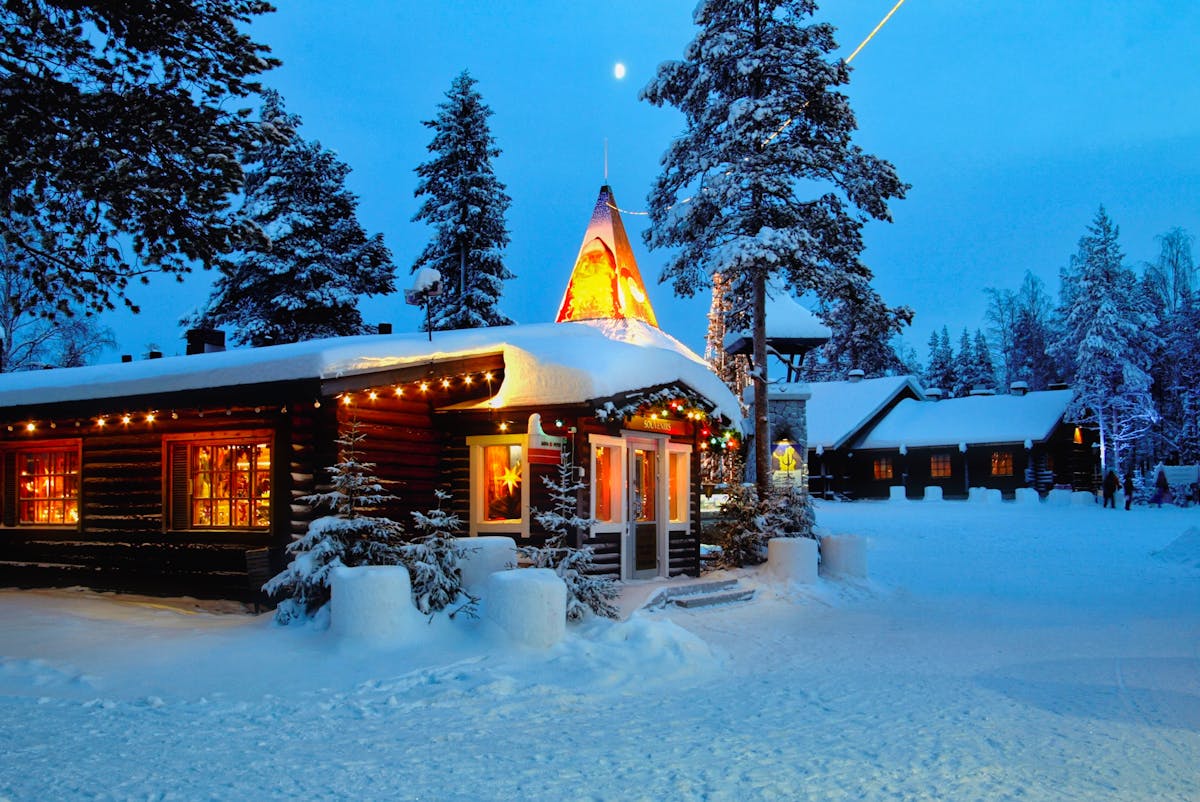 Rovaniemi is the capital of Finnish Lapland and is mostly famous for its host of eclectic and unusual museums. A museum to hum a karaoke tune, experience a chamber orchestra performance or shoot some digitised moose; everything has a different charm in this bone-chilling cold city. The Arctic Circle runs through the southern end of Lapland and the city of Rovaniemi stands along this axis at the confluence of the rivers Kemijoki and Ounasjoki. Hence, it's no wonder that Santa Claus chosen this city to be his hometown! With Mr. Claus and free running reindeers, Rovaniemi is just the Christmas holiday destination you have been dreaming of all your life ( I definitely have! ).
Porvoo, Finland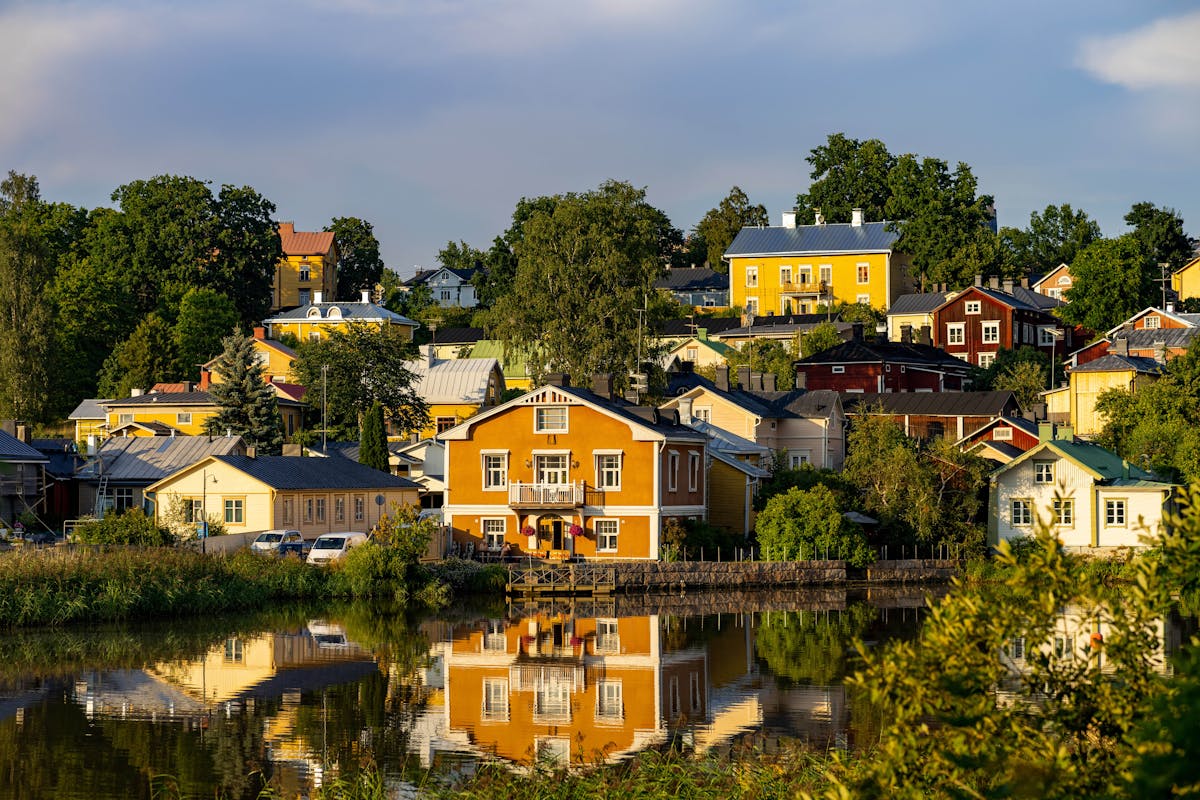 Set in the medieval ages, Porvoo is the second oldest town in Finland, best known for its carefully preserved historic Old Town (Vanha Porvoo) and vibrant riverside wooden houses. For a rather pint-sized town, there's a lot to do in this city - shopping, dining, river cruises, cycling, scenic strolls and all of Old Town housing a Gothic cathedral, winding cobblestone streets and the famed museum of J.L. Runeberg, the national poet of Finland. While most tourists visit the capital city of Helsinki, make sure to take a day trip to Porvoo which is a short relaxing cruise away. I guarantee you it's worth your time!
Southern Europe comprises of 3 large peninsulas that extend into the Mediterranean Sea and the Atlantic Ocean. The Iberian Peninsula with Spain and Portugal, The Balkan Peninsula with Greece and hundreds of surrounding island and the Italian Peninsula has the Apennine Mountains running down its centre with the islands of Sicily and Sardinia. The island country of Cyprus with Malta, Monaco, San Marino, Andorra, and Vatican City are independent states in Southern Europe. With it's humid Type C climate, dominated by the shoreline expect mild, wet winters and hot, dry summers. If you're looking to bask under the Mediterranean balmy sun, these 10 cities will give you a sumptuous dose.
Rhodes, Greece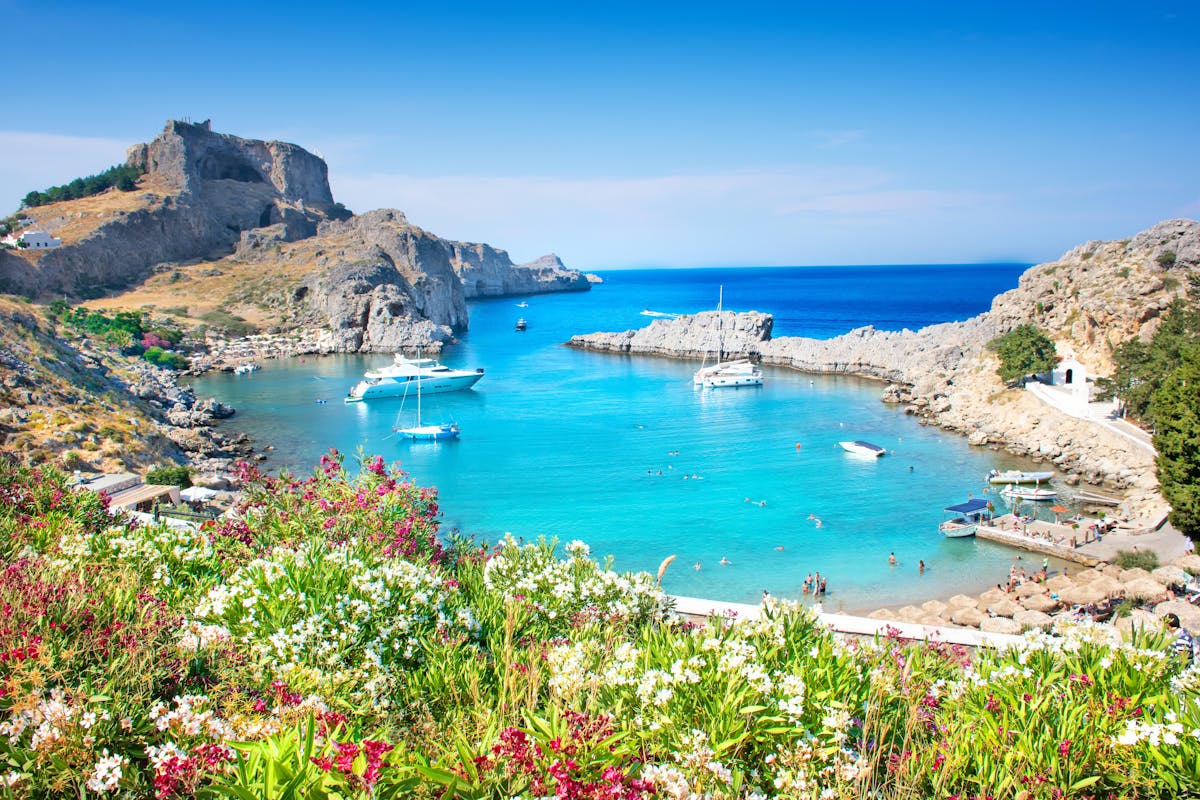 The largest of the Dodecanese islands, Rhodes (pronounced as ro-dos) is one of the most popular destinations in Greece after Santorini and Mykonos. With miles of lapis lazuli beahes, wooded valleys, frescoed churches and a happening nightlife, Rhodes can't help but be a winner for holidaymakers. Indulge in some languid sun bathing, take a dip in pellucid emerald blue waters, embark on a culture-vulture journey ; it's all soul-warming and soothing in Rhodes. My personal favourite in Rhodes is a picture-perfect town named Lindos, a timeless vista of sugar-cube houses spilling onto the Mediterranean bay.
Zakynthos, Greece
Zakynthos, also called Zante in Italian is hands down one of the most beautiful islands in the Mediterranean archipelago and also. While most travelers hit up the white sand beaches of Crete, the ancient Acropolis in Athens, or the white and blue heavens of Santorini ; many overlook the gorgeous little island of Zakynthos. Now that you know about it, it's hard to overlook this gem which not only has powdery white beaches with limestone cliffs and painfully turquoise waters, but also features forested wilderness and old-fashioned villages. Get to this Ionian beauty before the rest! PS: It houses the best beach in Greece - the Navagio Beach
Malta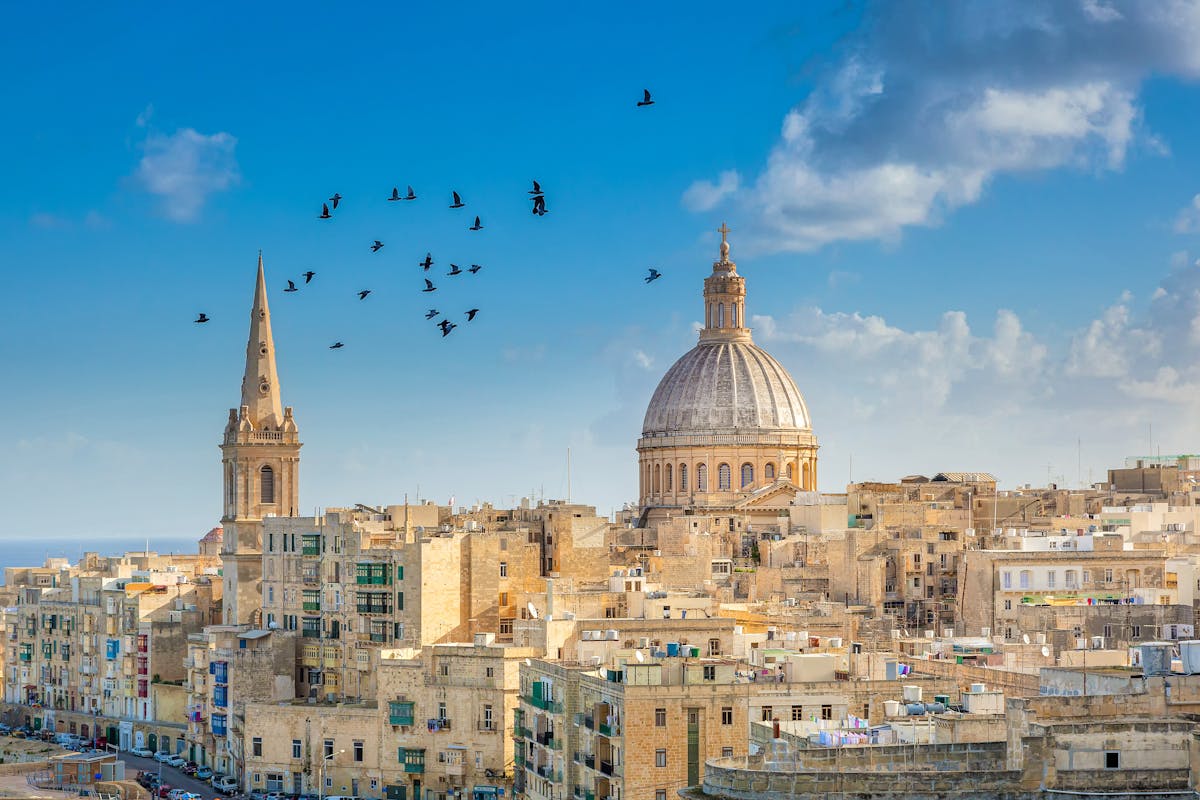 Malta is one of the most enterprising Mediterranean archipelago, that goes beyond your typical beach bathing. It is home to a remarkable history( read prehistoric temples), a scenic landscape with fossil-studded cliffs and a long lineage of proud culture. Snorkellers and divers have much to explore underwater as well, a world of caves, crags and wrecks. Onshore, stride across the island with view-filled pathways linking isolated coves and unknown historical structures. Culinary enthusiasts are in for a treat as traditional Maltese food mixes Sicilian and Middle Eastern flavours, with a dash of local ingredients like rabbit and honey! Intriguing eh? Also, the Maltese people are so warm that if you ask them for directions, they will walk you all the way to your destination. So, get lost in this paradise and don't hesitate to ask anyone for directions if you find yourself lost!
Venice, Italy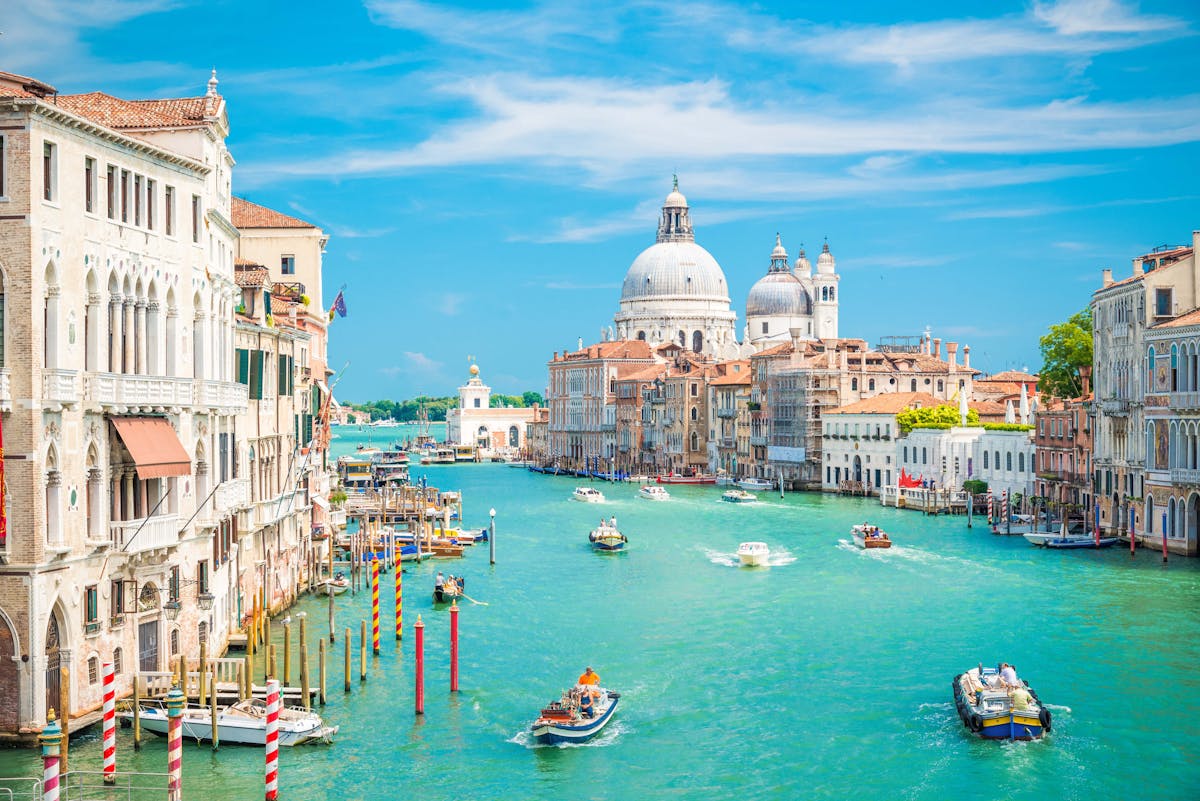 A city of 118 islands audaciously built on a lagoon, Venice is a dream you never want to wake up from. This city of meandering canals laced by a labyrinth of whimsical bridges overlooking untainted pastel architecture a palatable delight to say the least. Not to mention the elegant gondolas lazily floating by the sparkling emerald canal waters that pierce its way right through the city's grandeur. They say, a whiff of the Venetian air is enough to turn anyone into a romantic and in this very imperiled atmosphere, there's no denying that. Travel tip : Make sure to hit up the Dorsoduro neighbourhood, a bohemian student quarter with art students whipping magic in every other corner.
Rome, Italy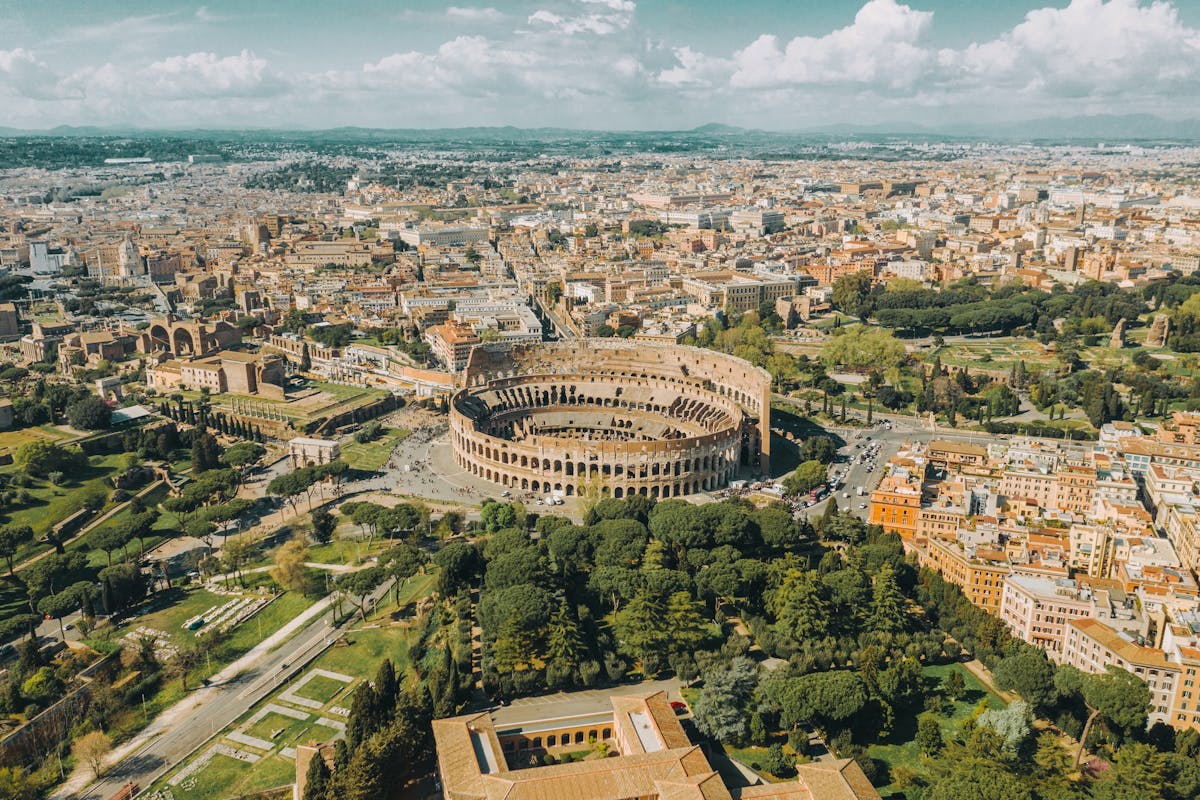 Rome is a classic European city exhibiting a steady mix of historic ruins, stunning works of art & architecture, great food and a vibrant city life - making it one of the most visited cities in the world. That Rome is a historical city with a trove of artistic treasures within its walls comes as a surprise to no one. From the emphatic ruins of the Colosseum to the seat of Papal power in Vatican and dramatic fountains of Trevi, Rome is steeped in historical riches that demand to be experienced. Visiting Rome is as much about the food as it is feasting on art and architecture. A true Italian culinary indulgence is best experience at a neighbourhood trattoria best known for their pizzas, fresh bread and pastas, freshly brewed coffee and wine straight from the hills of Castelli Romani.
Milan, Italy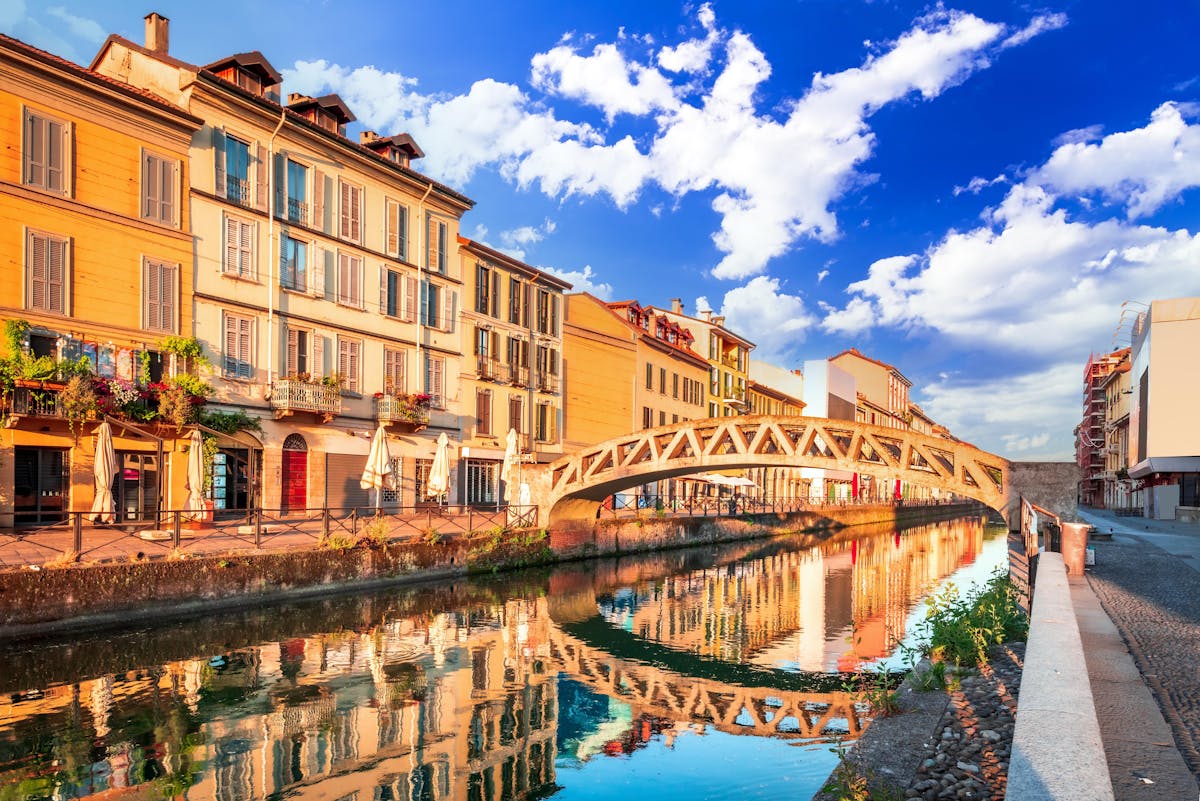 Milan, the capital of Lombardy and the second-most populous city in Italy is a city steeped in history and a cultural legacy that is as much ancient as it is modern. The city has witnessed history quite a tumultuous history but made it a point to embrace the future and look good while doing it. While the streets of Milan may not be bursting with tourists like the canals of Venice or the pathways of Rome do, the Milan Fashion week and the Furniture Fair has all those chasing aesthetic beauty rushing to the fashion capital of Milan. The city breathes style and feeds on its inhabitants' frenzy. So, if you're a luxury brand lover Milan is perhaps heaven on earth because everywhere you look all you're likely to see suave stores with flagship lables like — CappelliniKartell, Versace, Armani, Valentino and the works.
Lisbon, Portugal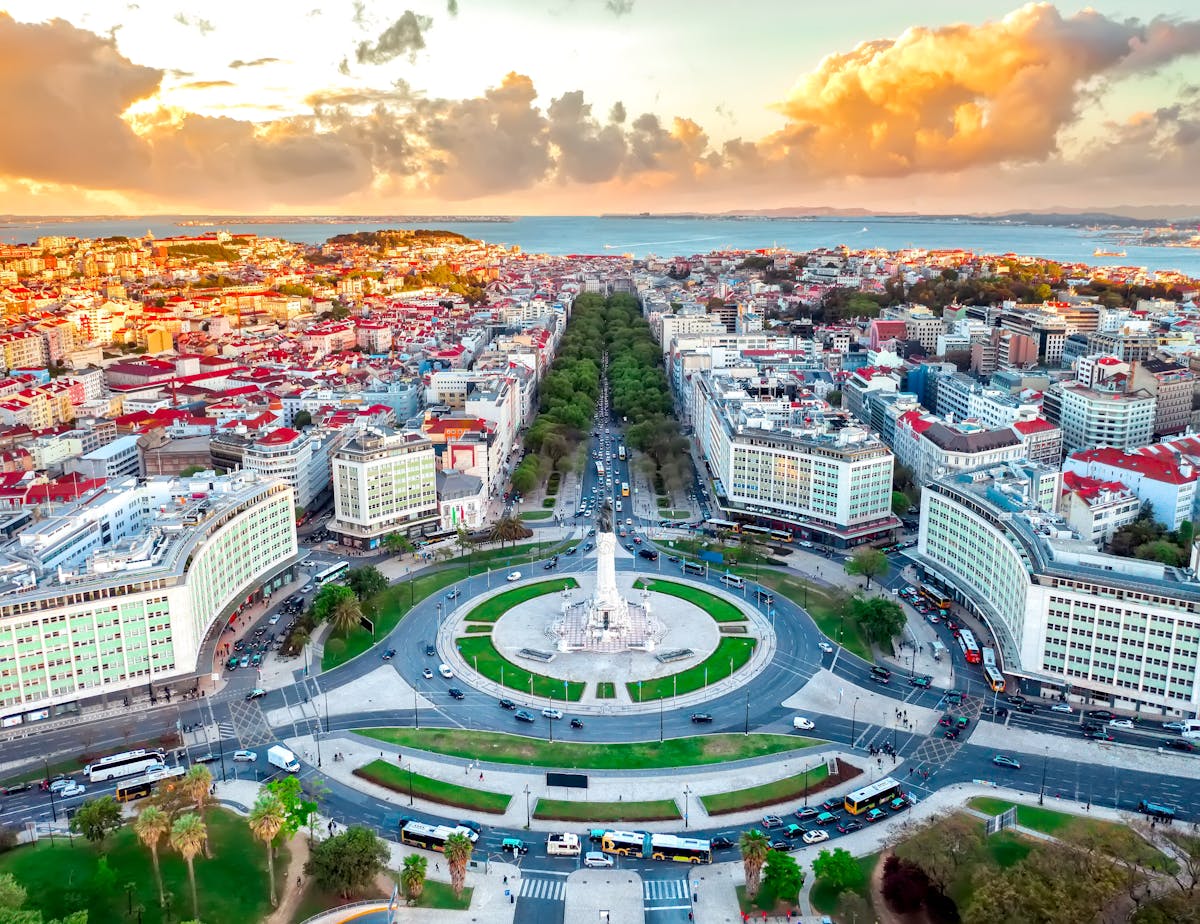 Did you know that Lisbon is the second oldest capital city in Europe? Well yes, and that speaks volumes about the history rooted in this Portugese city. That apart, if you were to pick and choose the most idyllic things to do during a vacation, Lisbon ticks all the boxes- a glistening lake, cool blue skies, seven cinematic hillsides, dizzyingly steep streets, white-domed cathedrals, opulent palace, houses decked in tiles with pink, lemon yellow and prussian blue, and plenty of open air tascas (bars) to bask and binge. Trust me, it's as perfect as it sounds and oh so lively! While tourists with their stride and locals with their chores keep the streets bustling through the day, these very streets transform into one of Europe's most raucous drinking locales by night. Between dawn and dusk in Lisbon, it's pure magic.
Madeira, Portugal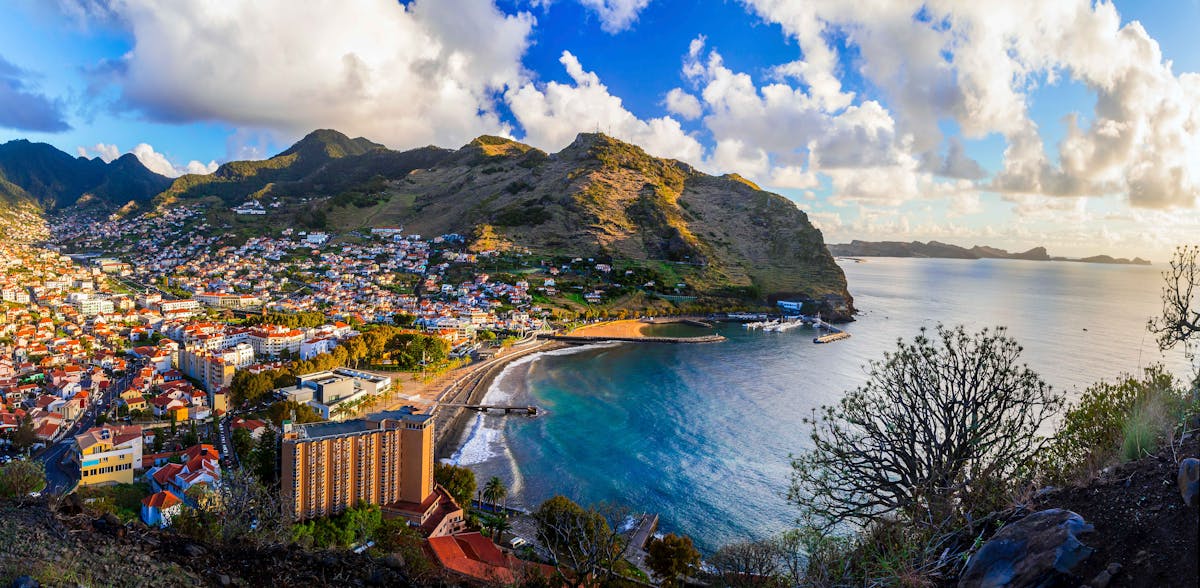 With year round spring, mountains soaring from an ocean of deepest blue, an abundance of exotic fruit and nusual wines ; Madeira is slowly making its way to being Southern Europe's most traveled destination. Dubbed the "Pearl of the Atlantic", Madeira is a not just all beauty, but an affordable one too. You'll have plenty to do in this island - from mountain hiking though to discovering historic towns or simply relaxing in the natural sea lava pools of Porto Moniz. The capital town of Funchal is where over half of the island population live, a welcoming and charming mix of classic Portuguese white washed houses and small churches inters-paced by carefully maintained gardens and parks.
Barcelona, Spain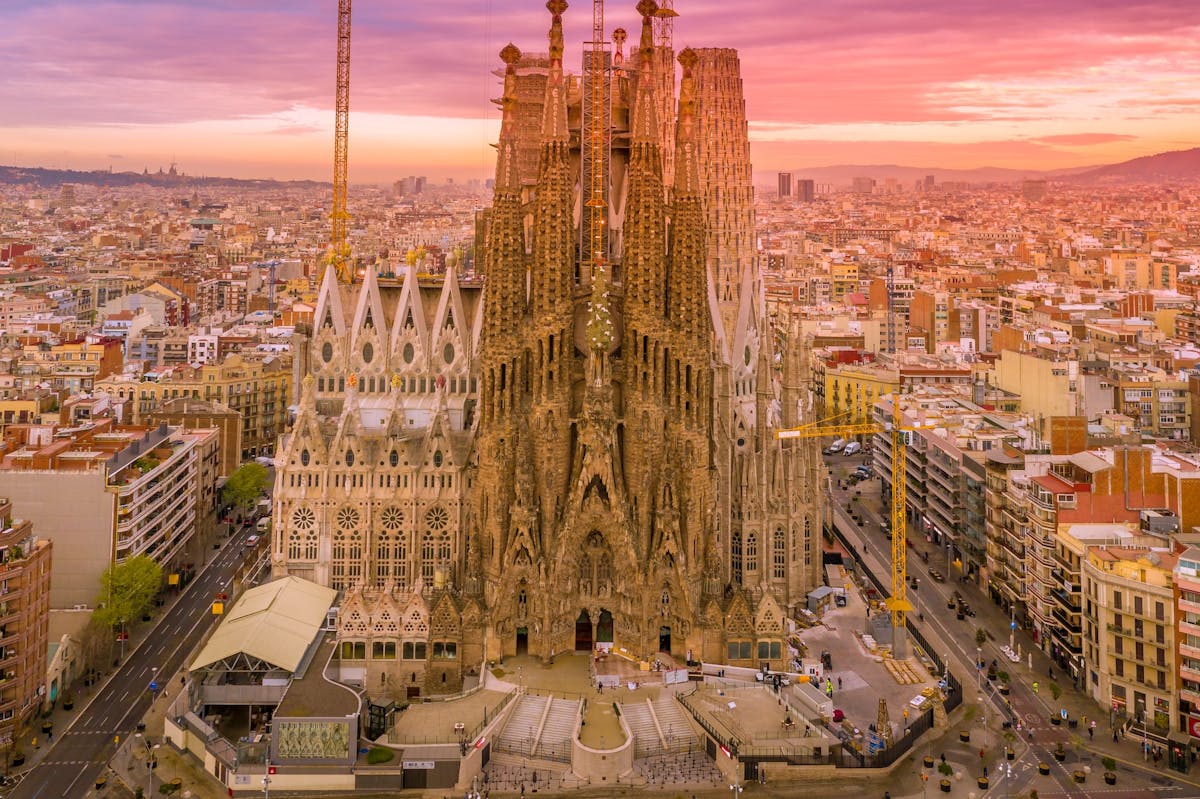 An Iberian seaside jewel, Barcelona is all about dramatic architecture, a vibrant city life, glorious weather and delicious food. Home to the biggest collection of modernisme architecture - from the iconic Sagrada Familia, to the quirky Park Guell and whimsical Casa Batlo, this city is a thriving memoir of Antoni Gaudi. Adding to the idiosyncratic architecture are the palm tree-lined city squares, boardwalked beaches, and historical houses, all just reiterating what a splendid holiday destination Barcelona makes. Did you know Barcelona has more restaurants per square capita than any other city in Europe? Pack an appetite! You'll need it to stomach all that paella, jamón and free plates of tapas that comes with your drink.
Alhambra, Spain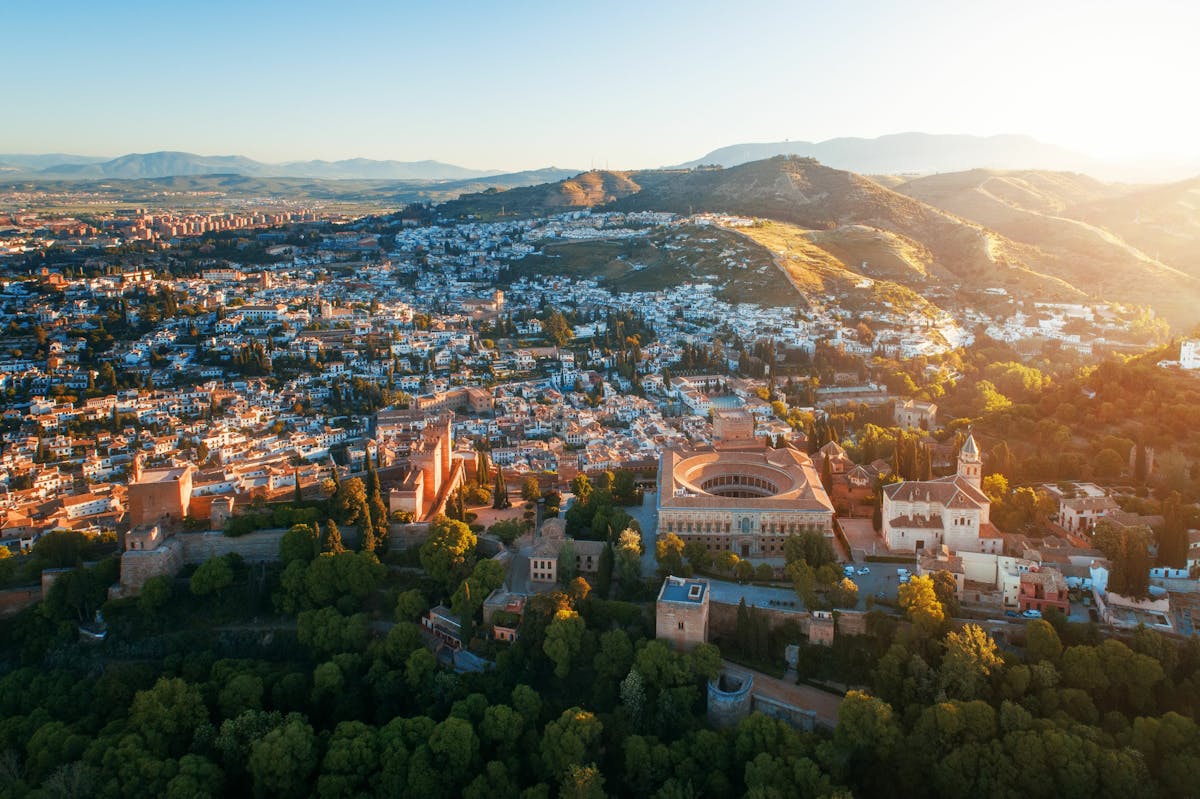 "The Alhambra is Granada's – and Europe's – love letter to Moorish culture", says Lonely Planet. What an endearing thought right? That's exactly what this fort city set against the brooding Sierra Nevada peaks feels like. Alhambra comes from an Arabic word which means "red or crimson castle", perhaps due to the hue of the towers and walls that surround the hill of La Sabica around the fort. Created historically for military purposes, Alhambra was an "alcazaba" (fortress), an "alcázar" (palace) and a small "medina" (city), all in one. So visiting Alhambra is basically a 3 in one experience! Inside Alhambra, you will lay eyes on perhaps some of the finest works of Nasrid architecture, something you may not see in too many parts of Spain.
Cappadocia, Turkey
I'd like to think that the word ethereal came to existence just to describe the city of Cappadocia. Plucked and placed in this world from a bizzarly beautiful fairytale, Turkey's Göreme valley where Cappadocia is quietly placed is a sight behold. Its geological oddity of honeycombed hills, fresco-adorned rock-cut churches, underground cities and towering boulders is simply nonpareil. If you happen to visit Cappadocia, make sure to stay in one of Cappadocia's cave hotels. Your thoughts on cave living might just be altered forever!
Istanbul, Turkey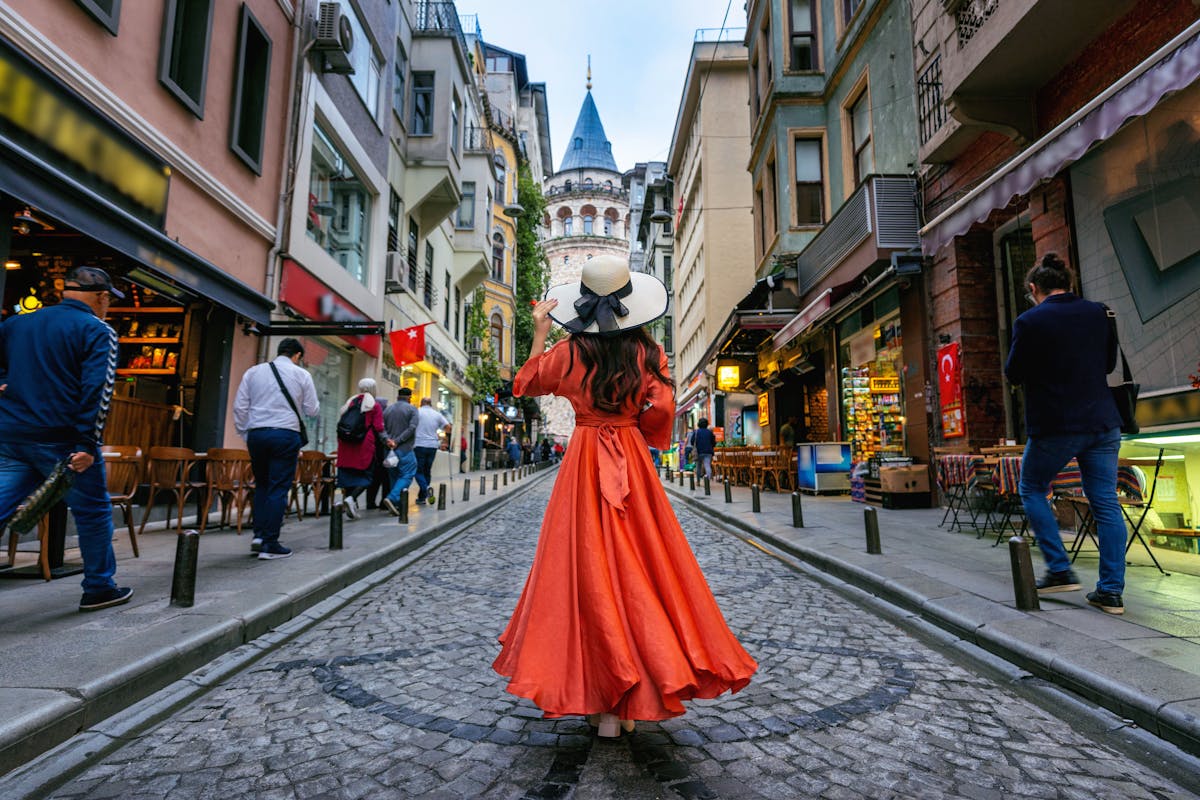 Where the mysticism of the East and the modernity of the West meet - Istanbul. This fusion city is a potpourri of cultures, ethics, people, cuisines and more. One of the most visited places in the world, Istanbul blends the past and the future, bringing together cultures and people from all over the world. Soaring minarets adorned in blue and white mosaics and frescos of Byzantine architecture dominate the landscape, overshadowing the imperial Ottoman city basking aside the blue waters of the Sea of Marmara. Locals in Istanbul take their meals very seriously - be it the spices of Asian food that you crave or the succulent Arab kebabs or even the pasta tossed in Italian olive oil; you have it all in its glorious authenticity here. Wash down your pick with a glass of raki(aniseed brandy), the national drink and you've succeeded in doing your Turkish vacation right.
The British Isles are an archipelago separated from the European mainland by the English Channel. They are often included in the region of Western Europe in terms of political geography; however, they are separated from the mainland of Europe giving them a separate identity. The British Isles consists of two independent countries: the Republic of Ireland and United Kingdom of Great Britain (UK). United Kingdom has the countries of England, Scotland, Wales, and Northern Ireland. The Republic of Ireland is independent of the United Kingdom and does not include Northern Ireland.
London, United Kingdom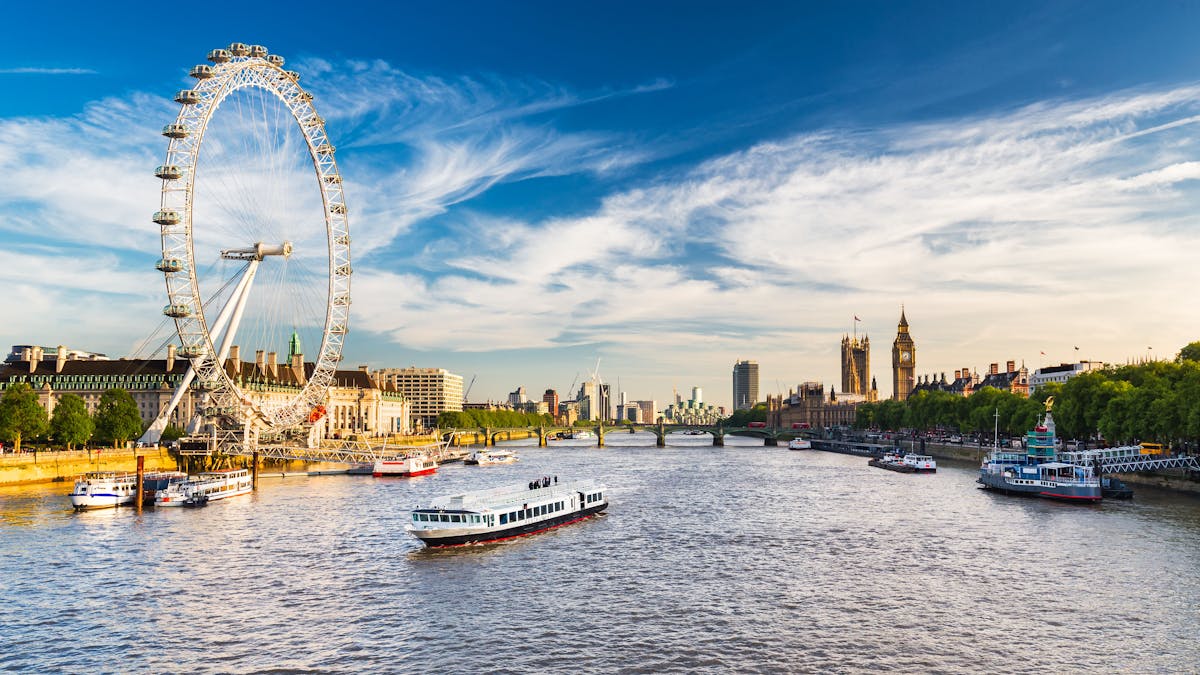 London is at the top of almost every traveler's bucketlist for all the right reasons. The cultural, economic, and political capital of the United Kingdom, London has its share of modernity while holding on strong to its British roots. This melting pot of global cultures provides for a rich multitude of diverse cultures that you will dearly take back home with you. Home to over 70 Michelin-starred restaurants, London is a culinary heaven. And we're not just talking about a lovely English breakfast or the standard fish and chips, we are talking really uncoventional bites, for example the chicken liver mousse from Dinner by Heston Blumenthal! There's no need for me to rant about all that's there to see in this city - from the Buckingham Palace to the Shard to the British Museum, you'll not finish it all even over a week.
Bath, United Kingdom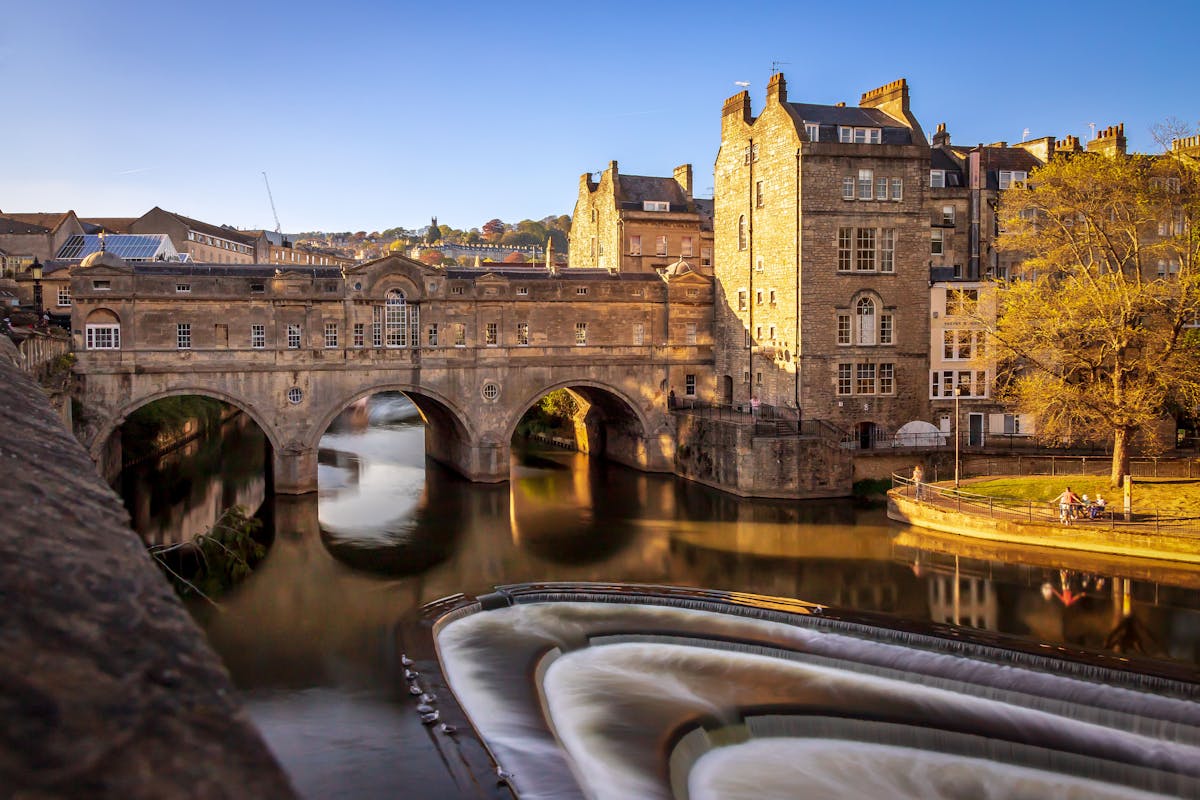 Situated about 110 miles from London is the ancient town of Bath, home to natural hot springs, historic Roman ruins, 18th-century Georgian architecture and honey coloured stone houses. Undoubtedly one of the most beautiful towns in England, strolling through the city of Bath is a soulful experience. Bath is set in the valley of River Avon and houses some of the best preserved Georgian architecture. It was declared a World Heritage Site in 1987 and now invites tourists from all around the world to its fine Roman bathhouses.
Edinburgh, Scotland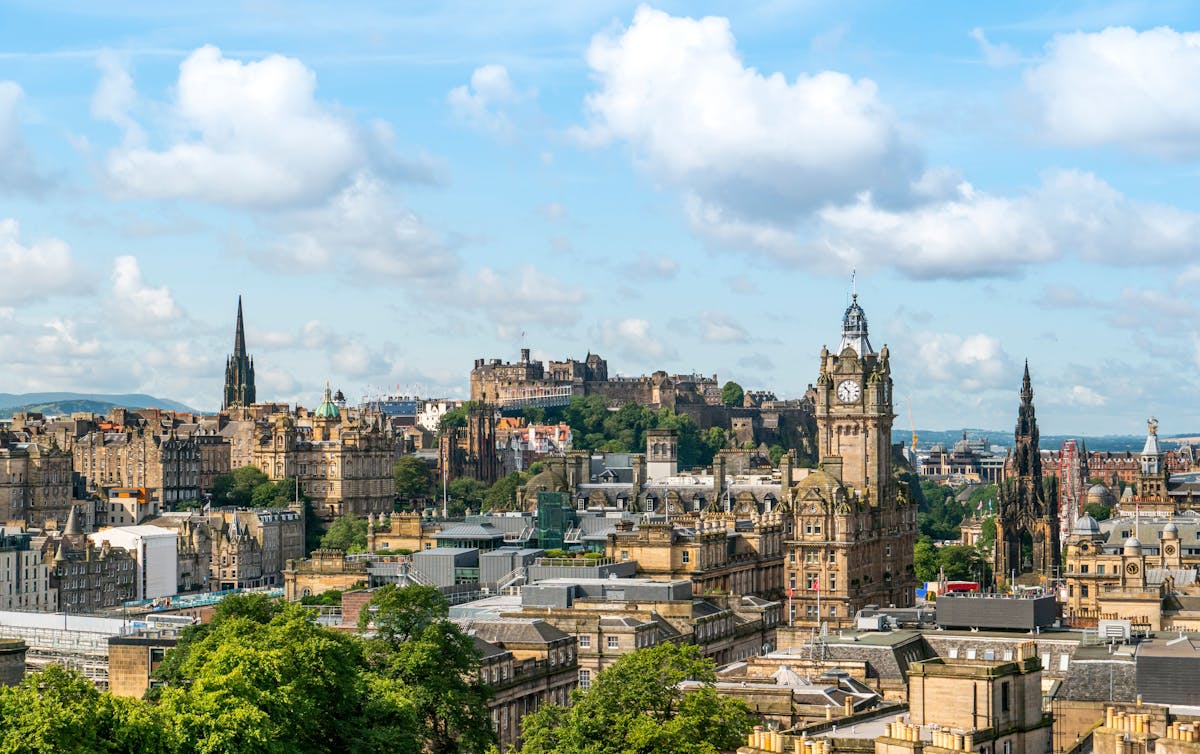 Scotland's glorious capital city, Edinburgh is a quirkly paradise set in a rocky landscape overlooking the sea. The city's monuments and buildings are effortlessly entwined its natural landscape, perched atop craggy cliffs. 'Athens of the North' ,Edinburgh's lesser known nickname is a fitting moniker - a city of high culture and lofty ideals, of art and literature, philosophy and science. With jumbled piles of medieval tenements, crowned by the stone walls and towers of the Edinburgh Castle; visiting this quirky Scottish town is nothing short of exhilarating.
Dublin, Ireland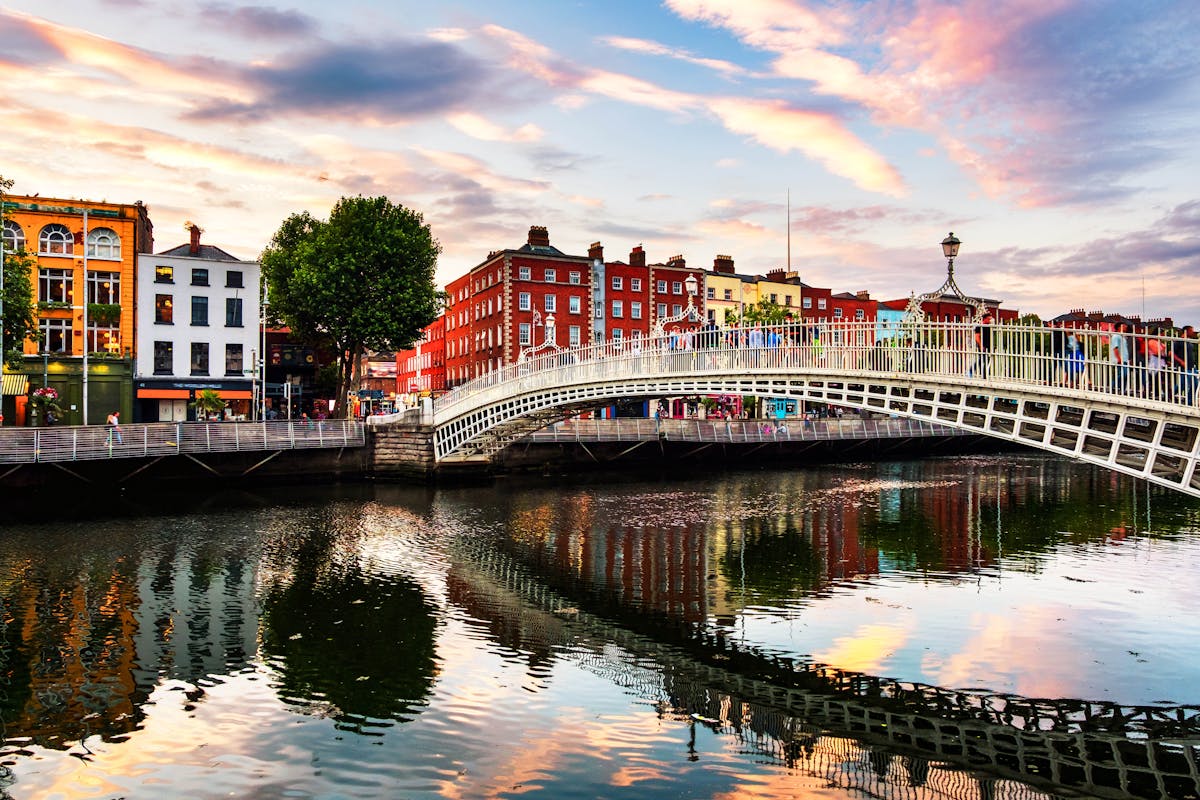 Dublin is a city that sprawls rather than soars and for those who like exploring a city by foot, there's no better place to walk and discover gems in every other corner. The city's undemanding co-existence of heritage and hedonism is what every traveler seeks - an abundance to explore during the day and a jamboree that turns the first blush of the morning pinker than usual!. I have no qualms in admitting that this city's relationship with alcohol is complex and highly conflicted. Unravel the layers of Viking history this city holds and it feels like living museum - medieval castles and cathedrals, traces of the British Empire in the museums strewn across the city and whispers of stories when Dublin was the most handsome Georgian city in its hey days. If a visit to Ireland is on your mind, save a minimum of 3 days for Dublin right away.
Galway, Ireland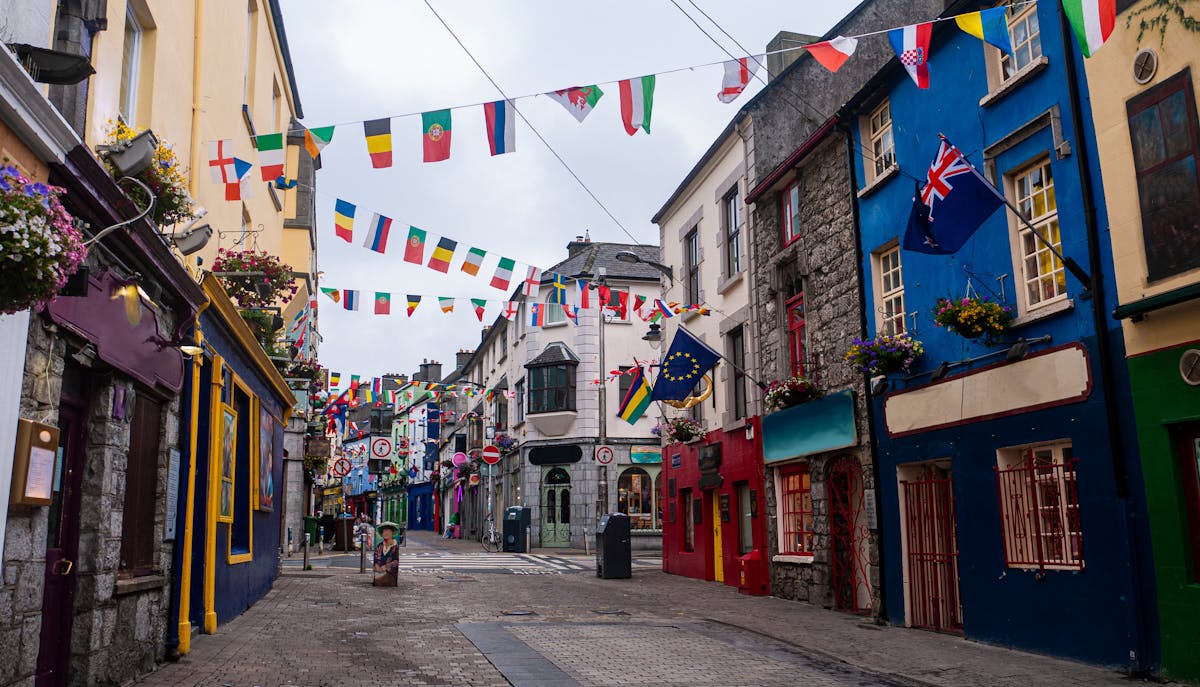 Haven't we all heard Galway girl by Ed Sheeran? Well, that song has nothing to do about the city (there is a terrific shot of Galway at the end of the video) but rings a bell eh? The cobbled streets lined with rows of arty bohemian stores and brightly painted pubs is one of Ireland's most loved cities. With its share of medieval history almost taken over by the buzzing bohemian vibe and thriving pub culture, those looking to engage in boisterous revelry must hit up Galway. Make sure to grab a handcrafted Claddagh ring and gorge on a plate of stuffed salmon caught fresh from River Corrib and a plate of Galway Bay oysters.
Are you an eco-conscious traveler looking to travel sustainably and leave no carbon footprints? Check out these cycling routes in Europe and pedal away!
Detailed Europe Guides